Day 1: Cusco – Piskacucho Km 82 – Llactapata- Ayapata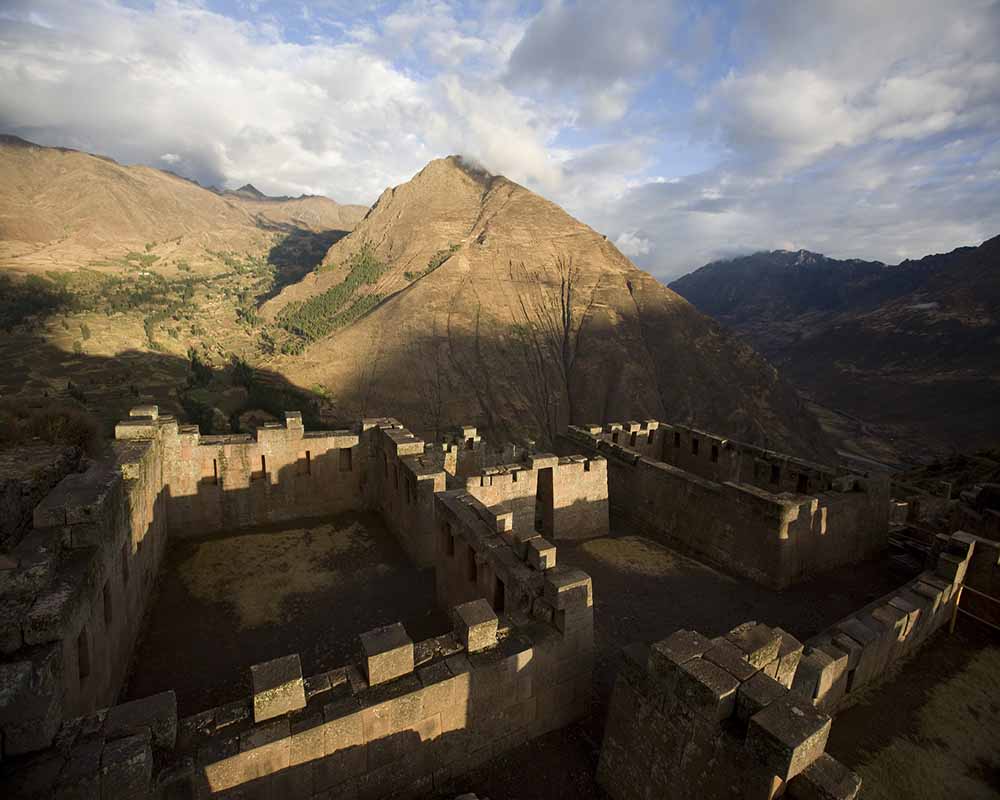 Alpaca Expeditions will pick you up from where ever you are staying in Cusco, Urubamba, or Ollantaytambo. Pick-up from Cusco will be from 4 to 4:30 AM, from Urubamba from 5:30 to 6 AM, and if you stay in Ollantaytambo, you get to sleep in a bit with your pick-up from 6:30 to 7 AM. These times will be confirmed at your briefing, as they might fluctuate based on where you are staying. We will take you to the Porter House which is located in Ollantaytambo after a delicious breakfast prepared by your cook, your guide will introduce you to your team of porters.
We will then drive to Km 82, we'll go through the first Inca Trail checkpoint to begin our trek. Please make sure you have your original passport with you to enter the Inca Trail. The first 2 hours of the trek are relatively easy as we make our way to our first Inca site. Patallacta is an ancient Inca checkpoint for the approach to Machu Picchu.
From Patallacta it's another 2-hour hike to our lunch stop. After lunch, we will hike for another 2½ hours until we reach the first night's campsite at Ayapata (3300 meters). On this last stretch, we pass through 2 small communities. If you want to buy any energy drink, snacks, or essential items you may have forgotten such as batteries you can do so here. We'll arrive at our campsite by 5:00 PM. After settling in for a bit, you can relax and have a hot drink and snack with your team of porters, chefs, and guides. By 7:30 PM, your dinner will be ready, and after you can get some well-deserved rest.
Walking distance: 8.7 miles/14 km (6-7 hours)
Campsite altitude: 3300 meters (high) above sea level
Considered: Moderate day (getting used to the Inca Trail)
Weather: Warm and windy