1. Hike the Inca Trail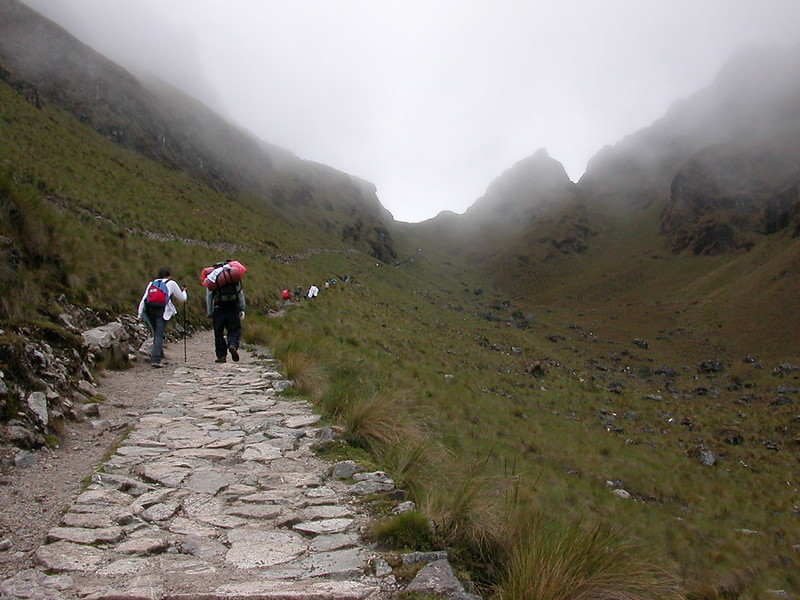 Ok, so Machu Picchu is the top destination for those seeking Incan ruins and archaeology, the Inca Trail is our recommended must-visit destination for those interested in seeing ancient Inca culture and civilization. Located in the Sacred Valley, the Inca Trail runs along the Urubamba River, all the way to the world famous Machu Picchu. Along the trail, visitors will see amazing views and landscape, filled with natural agriculture and ruins that remain untouched and completely preserved. It's an exceptional first-hand look at ancient archaeological sites, so be sure to bring your camera. The Inca Trail is an adventure you will want to coordinate with your travel company, and not something you will want to attempt on your own. Not only for safety reasons, but most tours will include add-ons, like mountain biking, white water rafting and even horseback guided excursions. This is one of the most popular destinations in Peru, and for good reason — the sights and Peruvian culture is incredible along this route.
2. Experience the Local Cuisine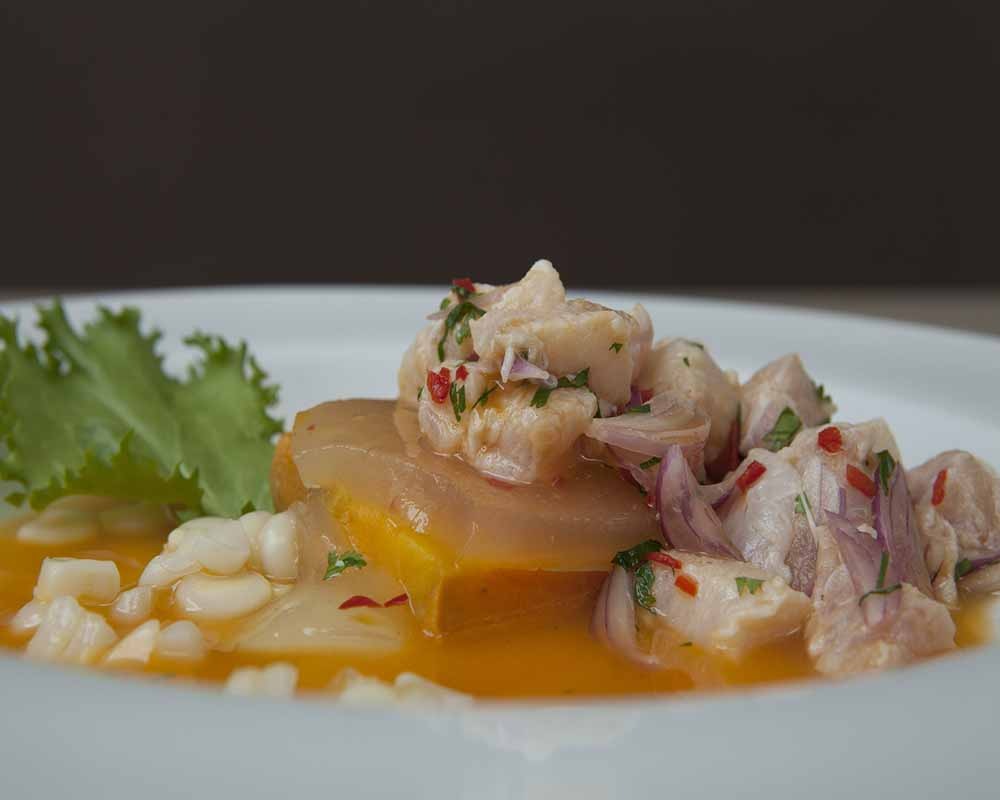 Are you a foodie? If you love experiencing new delicacies, then you need to make sure you set time aside to experience authentic Peruvian cuisine. Now, to be totally honest, Peru's authentic cuisine isn't for everyone. But, those with an adventurous side will love the experience. It's truly once in a lifetime. One of the most sought out food experiences in Peru is eating authentic Cuy from the local market. What is Cuy you might ask? It's roasted guinea pig, and it's something foodies from all over the world cannot wait to try when they arrive in Peru. Another popular food experience is the country's famous potatoes. While you might think that all potatoes are the same, think again, because Peru is home to more than 3,750 different kinds of potatoes. All areas of Peru, from the rainforest to the coast, feature a wide range of local cuisine to dive into and experience.
3. Check out the Nazca Lines
You have more than likely seen pictures of the Nazca Lines before, as they are well documented and often discussed, as they remain a mystery to this day. They are carvings done in the desert, along the coast, south of Lima. When viewed from above they really come to life, as they feature animals, line art and many different geometrical shapes. To this day nobody knows who created them, which creates a lot of speculation and some even believe they were created by aliens. Whoever created them did an amazing job, as they are a work of art that you will appreciate in person. If going up in the air isn't your cup of tea you can still see the magnitude of these creations on ground level. They are massive in size, and when you see them in person you really appreciate the time and effort that went into creating the Nazca Lines. If you want a Peruvian in-person experience you will never forget, make sure to schedule a tour in advance, as it's a very popular destination.
4. Visit the Uros Floating Islands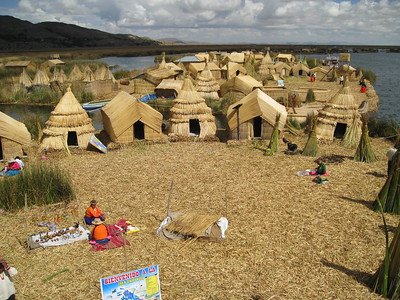 It's amazing how some of the most amazing structures, like the Egyptian pyramids, were created back in the day before modern technology and even tools for that matter. Well, the Uros Floating Islands are another great example of an amazing structure created ages ago that to this day remain eye-opening.
Located in Lake Titicaca, these floating islands were made by hand, constructed of woven reeds. These floating islands were built as a means to protect themselves. Not only did they offer protection, but they were easily moved in the event of danger. They were truly ahead of their time.
While we always encourage visitors to take lots of pictures to document their experience, it's important to note that many of the natives do not like to have their photos taken, so please be mindful of that wiash. If you are participating in a guided tour you will be reminded of this by your tour guide.
Since this is such a popular destination, there are multiple ferry and boat tours scheduled daily that can bring you to the Uros Floating Islands.
5. Surf at Mancora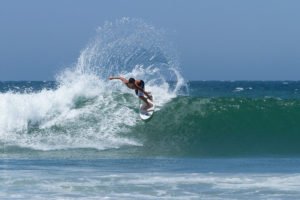 Mancora is a little fishing village that has become very popular with surfers, and for years it was a hidden treasure that not many people knew about. Many surfers from Lima and the surrounding area would make the trip to experience the surf because it was unlike any other found along the coast of Peru. Now, it's a popular tourist destination, but for reasons beyond just the epic waves that surfers rave about, for the warm water and waves that break perfectly, for both novice and expert level surfers. Aside from surfing, Mancora's consistently pleasant temperature and climate is one reason tourists make this a routine stop. Shorts and t-shirts can be worn year-round, and a jacket or sweatshirt is only required in the evening hours of the coldest "winter" months. Peru's sky overall is usually gray, but Mancora features bright blue skies and beaming sunshine, which is why so many locals from Lima will make the voyage down, just to experience the weather — it's such a drastic change.
6. Visit Kuélap
Not all of Peru's tourist destinations are mainstream and openly talked about, but that isn't the case when it comes to Kuélap, which is a citadel located in the northern part of the country, overlooking the Utcubamba Valley. Two years ago, the New York Times ranked Kuélap as the 29th place to visit, and one that avid travelers needed to add to their bucket list, experiencing the incredible views in person. It's write-ups and mentions like that, which have led to the increasing popularity of this destination. Even with all of the acclaim and features, Kuélap still remains untouched and not overrun by tourism, like what has happened to Machu Picchu. It's not a destination that is on every piece of marketing material or souvenir, like Machu Picchu, and this is mainly due to its location. It's positioned on the top of a mountain, and accessibility isn't ideal. But, if you are up for the challenge, it's definitely worth visiting.
7. Visit Lake Titicaca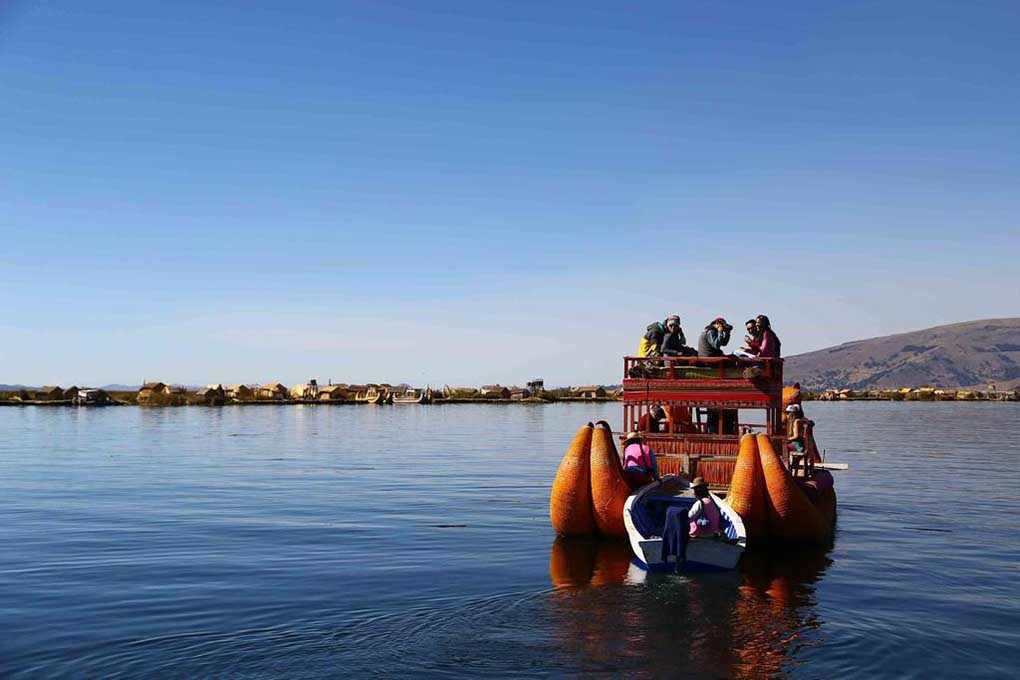 Aside from being home to the Uros Floating Islands, mentioned above, Lake Titicaca is situated at the highest elevation for a lake, worldwide. While exploring the lake area and taking in all of the ancient surroundings, which all look untouched from early civilization you can witness the locals still inhibiting the area, living on the floating islands. All in all, there are more than one hundred floating islands, in various sizes. Remember, they are all man-made, so many of their sizes will vary. They are not too far off the shore, and each island houses several families, from about three families per smaller island to more than ten families living together on the largest of the floating islands. You will want to make sure you tour the islands, and experience the sensation of walking on these made-made reefs, which have an almost sponge-like feeling to the foot, and also making you feel like you could fall through them at any given moment — although you won't — they are built very well and have withheld years of use.
8. Check Out the Mummies of Arequipa at the Santuarios Andinos Museum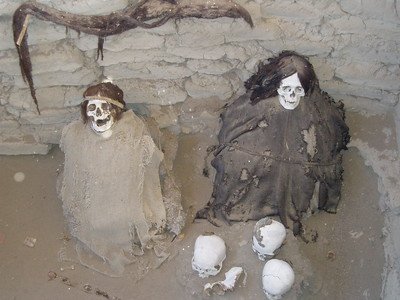 One of the biggest draws when it comes to Peru is the ancient ruins and artifacts scattered throughout the country, still in prime condition. From historians to artifact aficionados, Peru has something to satisfy all of their desires. The Santuarios Andinos Museum is located in Arequipa, a small colonial city that has a very welcoming and charming feel, making it a very popular tourism destination on its own because of its popular volcanoes. The museum has an attraction that isn't known by all, and it's something that is far too incredible to pass up once you know it's there. The mummified remains of victims that were offered as human sacrifices back in the day can be found here, perfectly preserved. The remains are more than 55 years old, and said to be the best-preserved mummified human remains in the world. While it might not be an attraction alone that would spark a trip to Peru, it's worth checking out if you are in the area, and a visit to Arequipa is typically on most itineraries.
9. Visit the Ballestas Islands
The funny thing about the Ballestas Islands is that nobody knows they exist before they arrive in Peru, but everyone visits them prior to leaving. It's one of those tourist stops that doesn't receive a lot of fanfare prior to leaving or while researching activities and destinations to explore, but most everyone that visits Peru will see them. They are very close to Lima, the capital of Peru, and are home to a diverse selection of local wildlife, which is great for sightseeing. Whether it's a boat ride or full-blown island excursion, one is sure to see a wide array of exotic birds, as well as sea lions, penguins and seals. When you add in Peruvian Pelicans and dolphins, it creates a very action-packed wildlife and nature tour. The wildlife is out in the open, running wild and free, so it provides a much different experience than seeing them in a closed environment, like a zoo or sea aquarium.
10. Discover Cuzco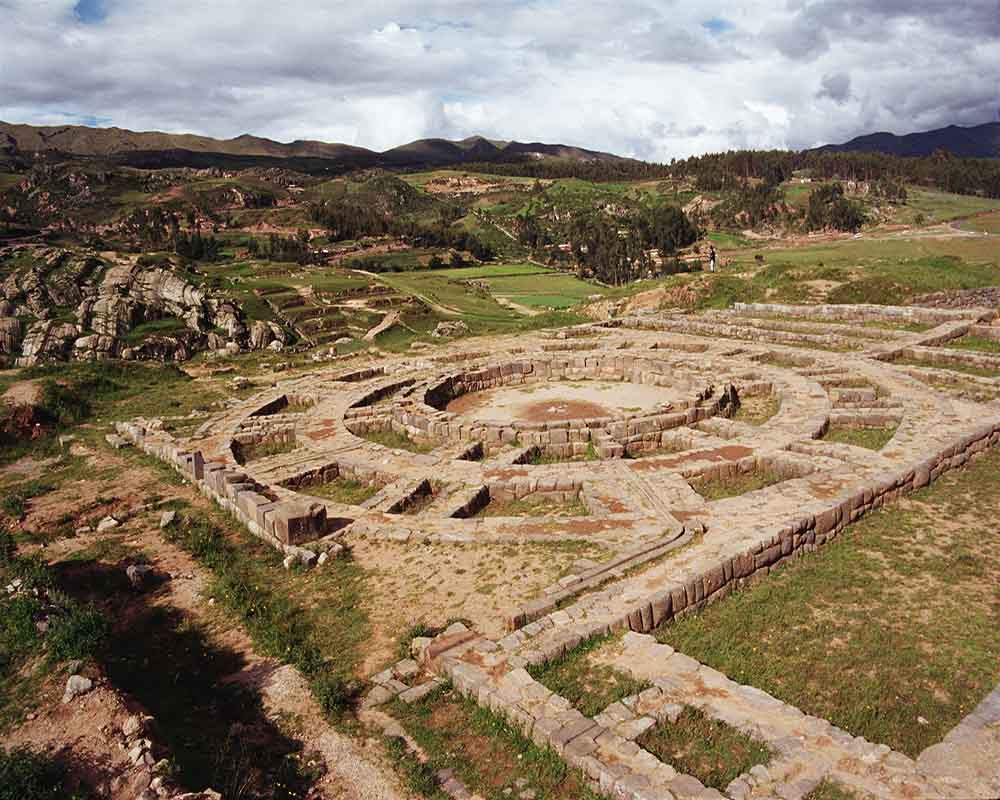 Whether you call it Cuzco or Cusco (both are acceptable), one thing is certain — you will be visiting one of the most popular travel destinations in all of Peru. From its 1.5 million visits each calendar year, a large percentage of that occurs in June for the Inti Raymi celebration. Cuzco is right up there with the Inca Trail and Machu Picchu, coming in at the number three tourist destination in Peru. Some of the old ruins still remain, and if you look at some of the newer buildings and structures in the area you will see that they were built on top of the old Cuzco ruins, which now act as a foundation for these new structures. While some of the attractions and locations we suggest are not the typical tourist trap, this isn't one of those. Cuzco is highly recognized as a very popular tourist destination, so we suggest you look into a tourism card, which will provide you with multiple days of access, giving you the option to explore multiple sites and attractions.
11. Sandboad at Huacachina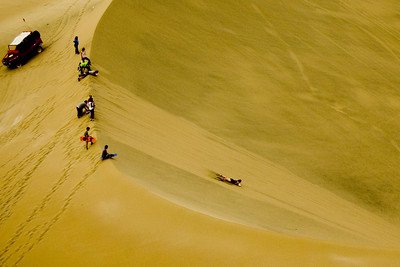 Imagine being able to snowboard in Peru? Well you can, kind of. Sandboarding is very similar, but instead of boarding down cold wet snow, you board down sandy dunes in Huacachina. This is the location of Peru's largest sand dunes — and all of South America for that matter. Along with sandboarding, dune buggies are popular, creating a very fun party atmosphere and vibe. Many people assume they won't like it or they won't be able to do it, but don't let the name scare you — there are many ways to experience the rush, without standing on a board. If you don't want to do it the traditional way standing on a board you can lay down on your stomach and glide down the dune that way, with a lower center of gravity. This makes it completely safe — and fun. Someone with no experience can enjoy the rush and thrill of the dunes, and then go on a dune buggy adventure exploring the massive dunes playground.
12. Explore Paracas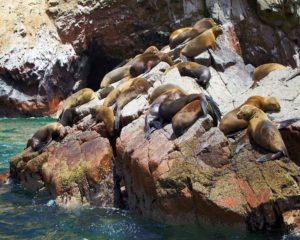 Just a short three hour drive from the capital of Lima is where you will find the small coastal town of Paracas, which many travel experts compare to the Galapagos Islands, except for one thing — the cost. Visiting the Galapagos Islands is towards the top of most adventure traveler's bucket list, and for good reason. They are beautiful and a sight to see. But, a trip to them will cost you a pretty penny. Paracas, however, is very budget friendly and easy to access. If you are visiting Peru in the summer season, then you absolutely must take a trip to Paracas, even just for a day, to experience the beauty of this little coastal gem. If we could use just one word to describe Paracas it would be 'bliss.' From the beautiful coast to the many little shops and eateries, there is plenty to do, while not feeling overwhelmed by heavy tourist congestion. Book a nice little boutique hotel on the coast for a night and enjoy the sights, sounds and smells Paracas offers.
13. Experience the Inti Raymi Festival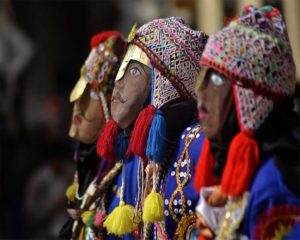 This amazing cultural experience is one you absolutely have to experience if your trip is planned during the same time of this annual celebration. In fact, many travelers plan their trip around this festival so they are sure to experience it. This celebration honors the most important god of the Inca culture, and it's one that has happened every year, generation after generation. The official date of the Inti Raymi Festival is June 24, but the preparation begins weeks earlier. The actual event is spread across many locations, so you are able to move around and explore while also taking in all of the many special costumes and decorations used for this magical event. The Inca culture calls on the sun gods to shine down, providing fertilization to the land. The majority of the festivities occur in the city of Cuzco. The Plaza de Armas, a central gathering spot in the town is where a lot of the festival takes place, as well as Koricancha, the largest temple in Cuzco. The central portion of the Inti Raymi Festival takes place at Sacsayhuaman, a large fortress-like structure that is located high above sea level, and considered to be one of the largest structures located in Cuzco.
14. Visit Arequipa
If your trip finds you in the south west of Peru, then you must make plans to swing through Arequipa, which is known for its amazing weather and small city feeling. Not only is the weather considered to be perfect — with more than 320 sunny days recorded every year — but the scenery is picturesque. The ridge of Arequipa is lined with volcanoes, and their peaks are covered with snow, giving you an amazing backdrop to take photographs in front of. The mountains give adventure seekers plenty to do as well, with many different hiking and biking excursions available. The streets are made of cobblestone, making you feel like you have been transported back in time, and far away from the larger Peurvian towns. The locals are very laid back and you will notice that the Arequipa lifestyle is one that favors outdoor adventures and nature. Arequipa is undoubtedly one of Peru's most beautiful destinations.
15. Hike in Huaraz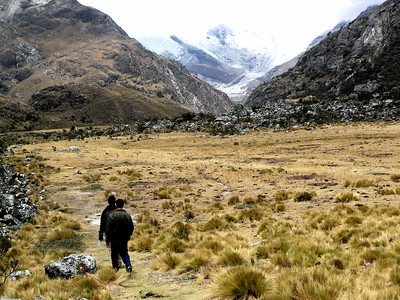 The Peruvian Andes Mountains are a popular travel spot for adventure seekers and hikers who want to experience the best rock climbing and hiking trails the country has to offer. Huaraz, a city located in the Andes Mountains, is a good central spot to stay for these types of activities, as the mountains all surround this little town. Huaraz gives you easy access to all of the best trails for your own exploration, and it's also home to many of the best guided tours available. Also, since you cannot hike every minute of the day, Huaraz is a great "base," with many restaurants and cafes to explore, due to its fairly large population. It's the second largest populated city in the region and still has an authentic Peruvian feel. Even if not everyone in your travel group is up for hiking the Andes, there is no shortage of activities in Huaraz to keep them occupied.
16. Visit Rainbow Mountain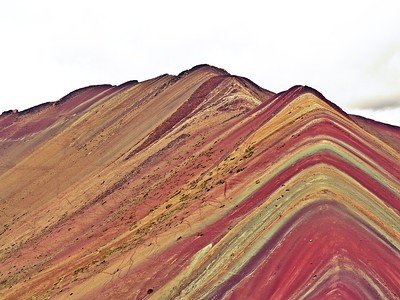 Machu Picchu is so popular because of its vibrant color — the blue skies, the green grass, the ruins, etc. — it's a visual masterpiece. Seeing it in person is amazing, but it's not the only jaw dropping mountain that should be on your list. Vinicunca Mountain is a little hidden gem that is just as beautiful — if not more — than the famous Machu Picchu. It's commonly referred to as Rainbow Mountain, and after one look at it you will realize why. It's a brutal hike according to many, and its high altitude can be tiring for some, but once up top it makes the effort worthwhile. It's definitely not a walk in the park, but inexperienced hikers can make the climb, albeit a little slower. One thing to note though, is that the season plays a big part in just how vibrant and colorful the mountain is.
17. Visit Trujillo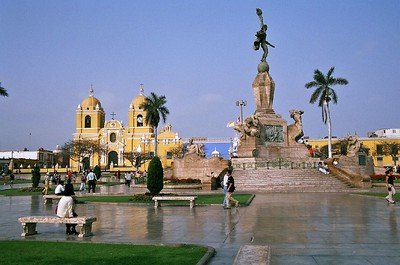 For those that love architecture, especially that of cathedrals, need to make sure to block out a couple of days in Trujillo. This isn't a good one-day stop, though, so if you are limited on time this might not be the best choice for you. But, if you have a couple of days, this is a must-see stop. You will want to book a boutique hotel in Trujillo, but the actual sites are located outside of the city's center. The main cathedral occupies one side of the Plaza de Arman, with additional churches an arms reach away. There is a seemingly endless number of religious structures, all incredibly magnificent in terms of detail and craftsmanship. The Plaza de Armas is also typically home to some dance performances on the weekends, and even if there is nothing scheduled you are sure to see some interesting culture in the area. The annual Festival Internacional de la Primavera occurs in early October, so if you visit during that time be sure to plan accordingly — you won't want to miss that.
18. Explore the Amazon Rainforest
Most travels associate the Amazon Rainforest with Brazil, but Peru is right behind, with the second largest portion of the area being in its country. As you can imagine, entry into the rainforest isn't easy and there is a lack of major infrastructure making the travel to and from more difficult than other tourist attractions. The best way to experience the Amazon Rainforest in Brazil is to fly into one of two airports — Puerto Maldonado or Iquitos. If you are staying in a major area of Peru you can get a quick flight over inexpensively, and then you are brought in by boat, which is a couple more hours of travel. Because of the travel required to access the Amazon Rainforest, it's suggested that you stay in a jungle lodge for a couple nights, which is an experience in itself. From the rain drops and sounds of nature to hearing the animals of the rainforest all night, it's an adventure you will not soon forget.
19. White Water Rafting on the Rio Apurimac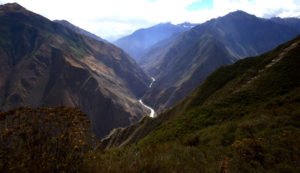 One very popular activity in Peru is white water rafting, and there are many options available, but at the top of the list is the Rio Apurimac, which provides a ride that is both scenic and thrilling. You start at the top of the Andes Mountains, where the water is slow flowing, only to gain speed as you travel down, with views of the canyons as you embark down into the Amazon. It's a thrilling sightseeing adventure, especially for those staying in Cuzco, as it's a quick trip. There are many group adventures that you can join, giving you the opportunity to meet and interact with other visitors. This isn't an activity you can do unsupervised, so be sure to look for a guided tour. Most will stop half-way down the river for a lunch break at a scenic area, giving you a great opportunity for pictures.
20. Explore the Sacred Valley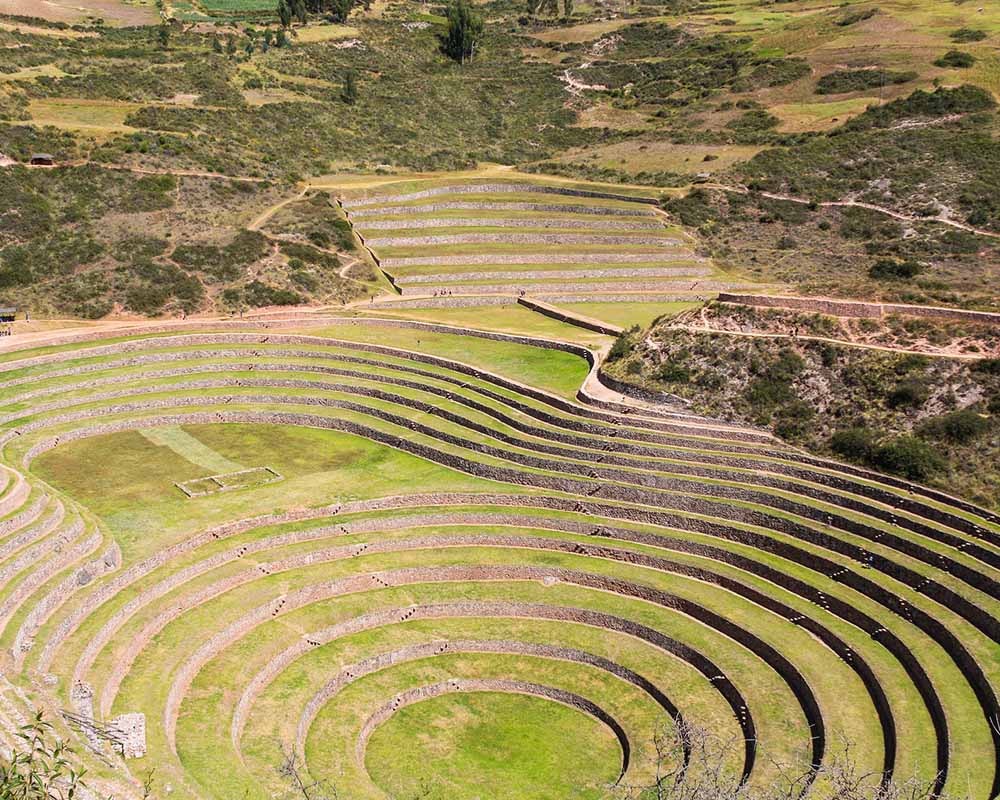 Fifteen kilometres north of Cuzco is El Valle Sagrado, which is more commonly referred to as Sacred Valley. Its close proximity to Cuzco makes it a great day trip, where you can explore the village and it's many markets and structures. The Pisac and Ollantaytambo citadels are popular attractions here, along with the adjacent Inca architecture. While it's a quite charming area that doesn't mean it lacks excitement for adventure seekers. Some of the best rock climbing and white water rafting can also be found in Sacred Valley.