The Top 20 Things to Do in Arequipa
Arequipa is one of Peru's most desirable travel locations, due to its amazing scenery and plethora of things to do. It's often referred to as Peru's most beautiful destination, and after a visit here you are more than likely to agree.
From its canyon and wildlife, to the historical center, local flare and volcanoes, the second largest city in Peru has a lot to offer to those that embark on a trip to visit this visually stunning city.
Arequipa is often called the "white city" and this is due to a majority of the buildings being white, as you might have guessed. This is because they are built using the volcanic rock sillar.
There are plenty of volcanoes surrounding Arequipa — Pichupichu, Chachani and Misti being the largest three — and they are a very popular tourist attraction. But there is a lot more to do, so we decided to put together this list of the top twenty things to do while visiting Arequipa.
Final Thoughts
This list of things to do in Arequipa should help you plan an amazing trip, creating beautiful experiences and memories. While this list features many of the top attractions in Arequipa, along with activities to check out, we would love to hear from those that have previously visited Arequipa.
If you have some suggestions to add to our list, please drop them in the comments section below.
1. Visit San Camilo Market to Shop and Eat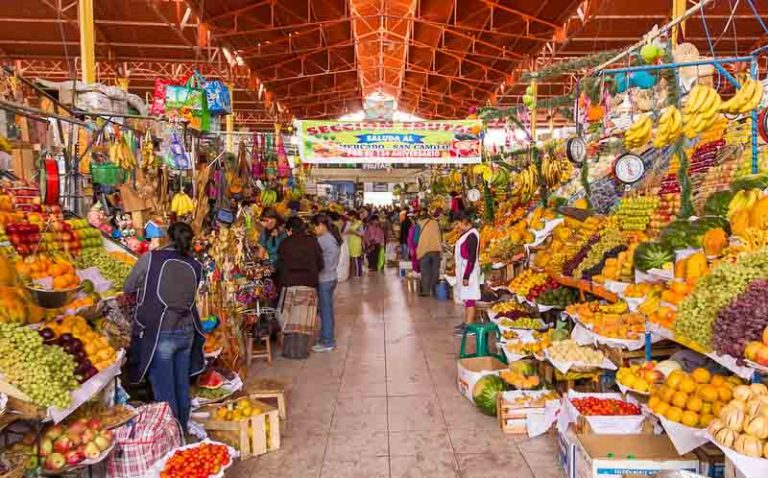 Just south of the Plaza de Armas is one of the busiest markets you will find in Arequipa — San Camilo. There are vendors selling everything from fresh fruit and vegetables to arts and crafts.
There is also an upstairs section featuring authentic street food. This is a very happening place around lunchtime during the day. Make sure you check it out to experience some local culture.
1. Explore the Basilica Cathedral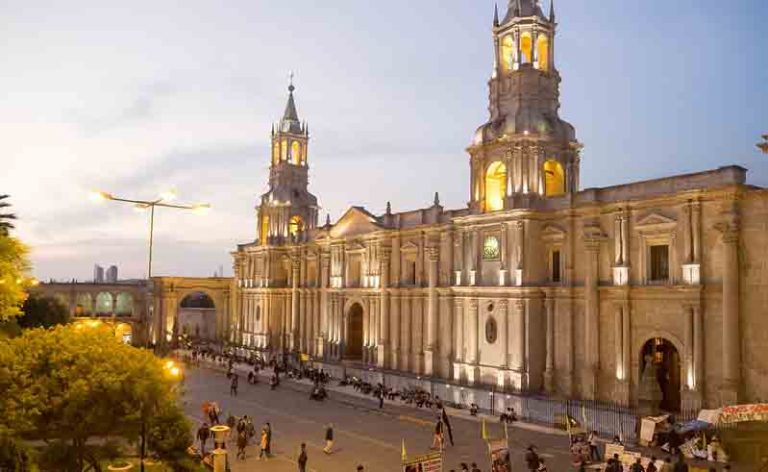 Also located near the Plaza de Armas is the Basilica Cathedral, which dates back to the seventeenth century. It's made from volcanic stone, making it a truly unique landmark that sits on top of most visitor's list of top stops.
You can either look from the outside and take pictures, or for a small donation you can take a tour of the inside, which also features a display of art and jewels from the early era.
1. Hike Misti Volcano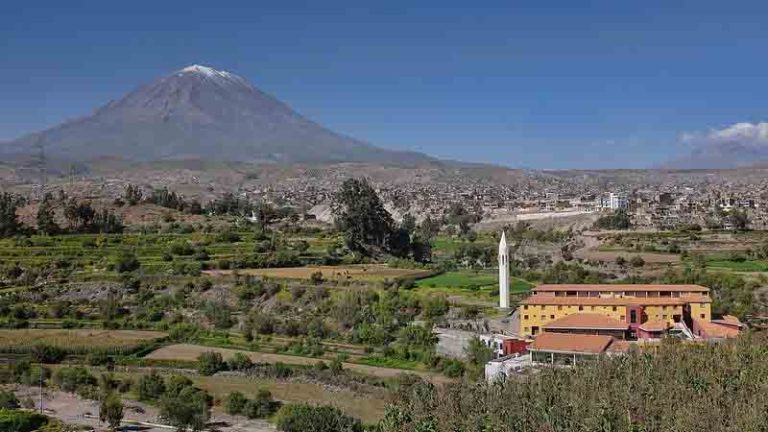 One of the first things you will notice when you arrive in Arequipa is the Misti volcano — it is essentially the background of the entire city. It has a very distinct shape. There are many great viewing areas, but if you really want an adventure consider hiking the volcano.
No equipment is needed, and while it's not a simple hike, the view is well worth it. To make it to the peak it's a two day process.
1. Explore the Colca Canyon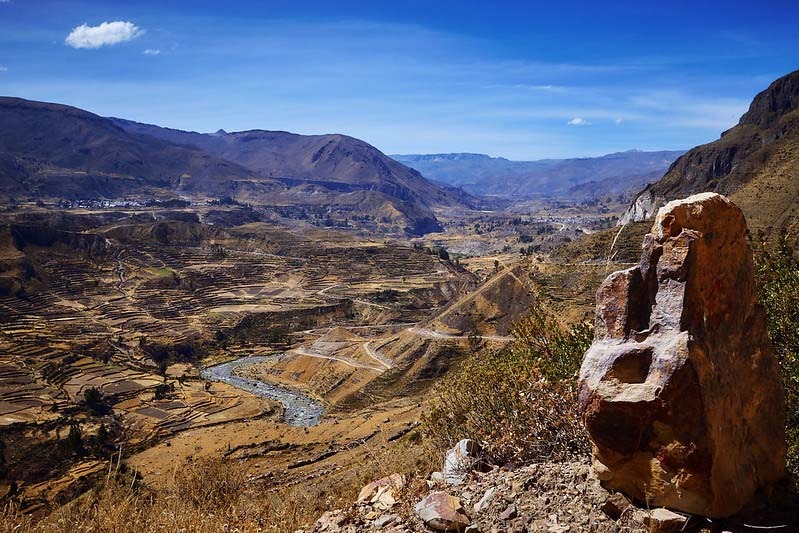 Just like Machu Picchu is the main attraction for those visiting Cusco, the Colca Canyon is the top draw in Arequipa. It's located three hours from the city and it gives you access to some of the most amazing views in all of Peru.
It's the second deepest canyon in the world. The terrain is very rough, so it's always a good idea to book a tour with an experienced guide operation. This will result in a safe and enjoyable experience.
1. Visit the Juanita Exhibit at Museo Santuarios Andinos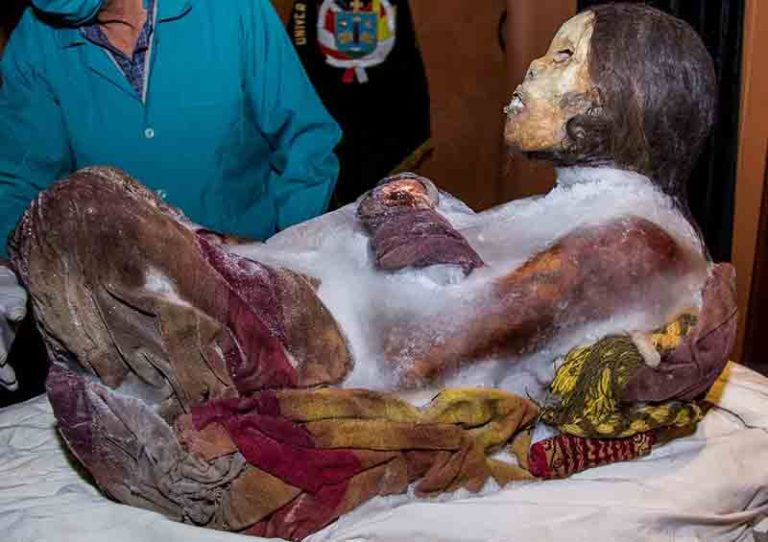 The history of Juanita, a then twelve year old Inca girl, who was sacrificed to the gods, is on display at the Museo Santuarios Andinos — and seeing the perfectly preserved mummified body is a sight to behold.
Her body was discovered back in 1995, frozen. You will learn about the dark side of the Inca Empire. It's a truly incredible history lesson.
1. Explore the Cotahuasi Canyon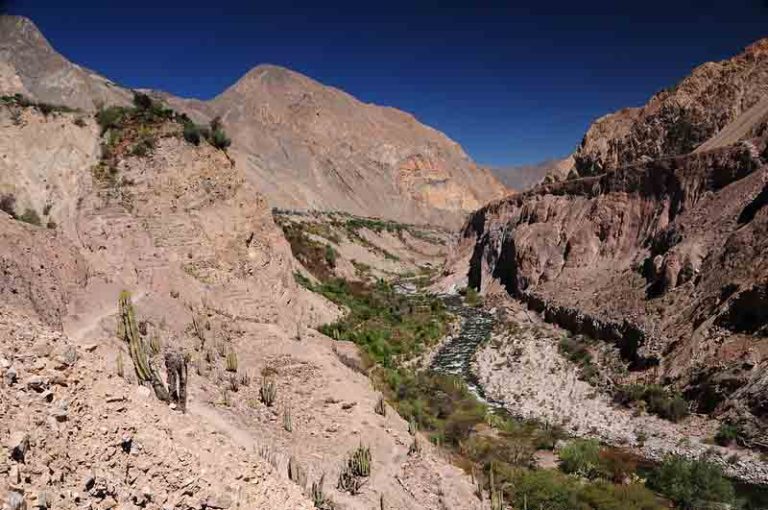 Cotahuasi Canyon is another hiking option, and this is a great option for all skill levels, as there are day hikes as well as multi-day hikes available. There are many sights along the trails.
From massive waterfalls to Inca ruins — there is much less tourism traffic here than found at Colca, so you are able to really explore and take in the sights at a very relaxing pace.
1. Take a Tour of the City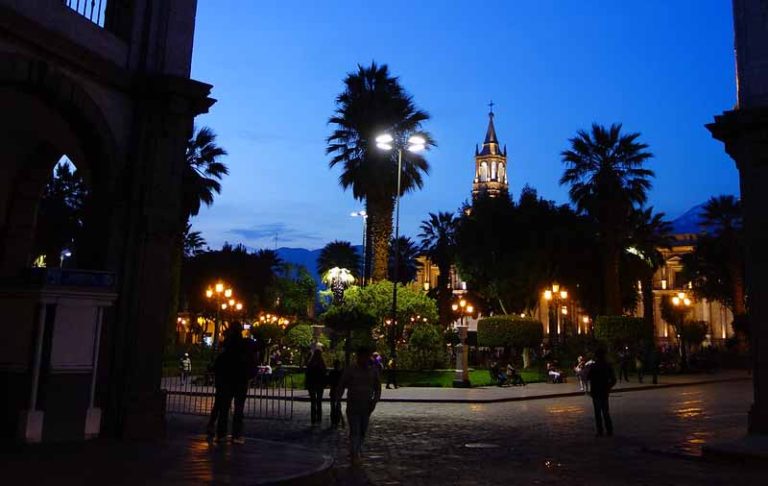 If it's your first trip to Arequipa then we recommend taking a city tour, but one that also includes a tour of the countryside as well. These guided tours are a great way to become familiar with the area prior to exploring and visiting all of the destinations on your itinerary.
Most of these city tours will take you to see the Chili Valley as well as the Chachani and Misti volcanoes. Also, this is a great way to see a lot if your time in Arequipa is limited.
1. Sign Up for a Local Cooking Class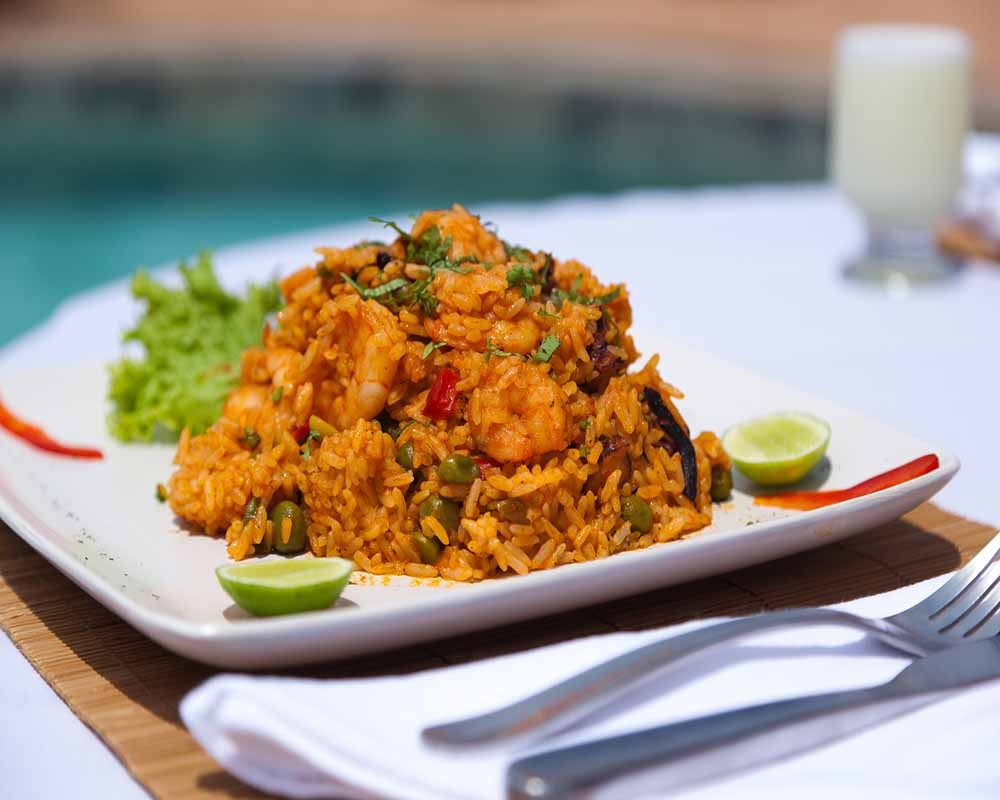 It's no secret that Peru is famous for its cuisine and Arequipa is one of the premier cities for amazing
Puruvian dishes
. There are many cooking experiences that will teach you about the local cuisine and teach you how to cook a traditional Peruvian dish. It's a great way to kill a couple hours — especially if you encounter a rainy day.
1. Spend a Day at Lake Titicaca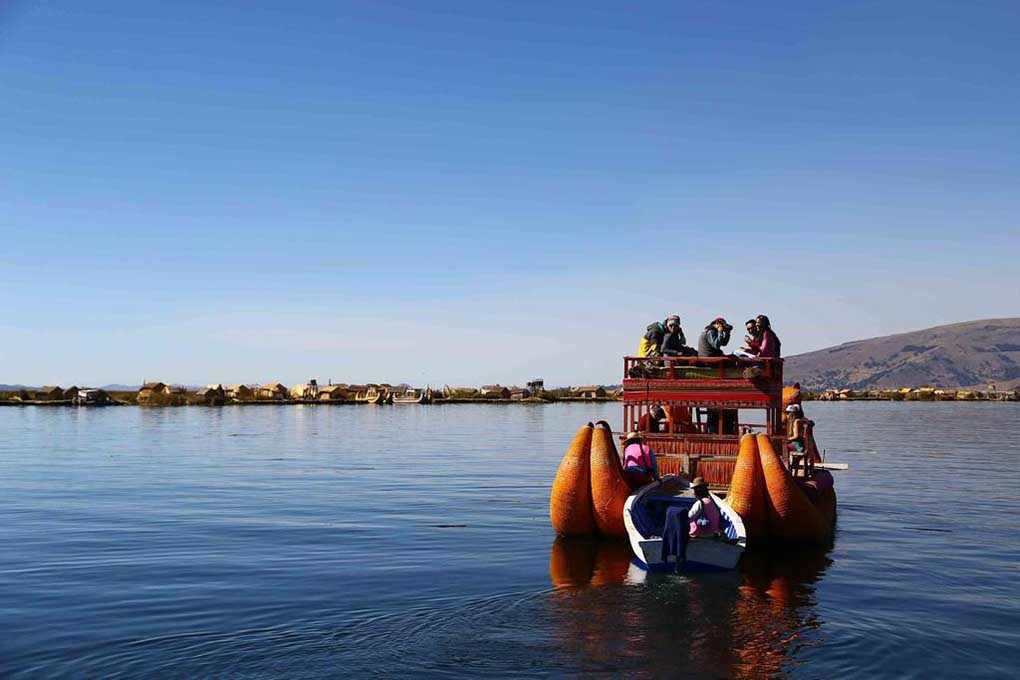 Now, if Arequipa is your only stop in Peru, you might want to take a day or two and head out to Lake Titicaca. It's a five hour drive — so it takes some planning. But, if you want to experience the world's highest elevated lake, then it's worth booking a tour.
The floating islands of Uros are worth the trip alone — mix in some local seafood and some boating, and it's an adventure you will treasure forever.
1. Visit Mundo Alpaca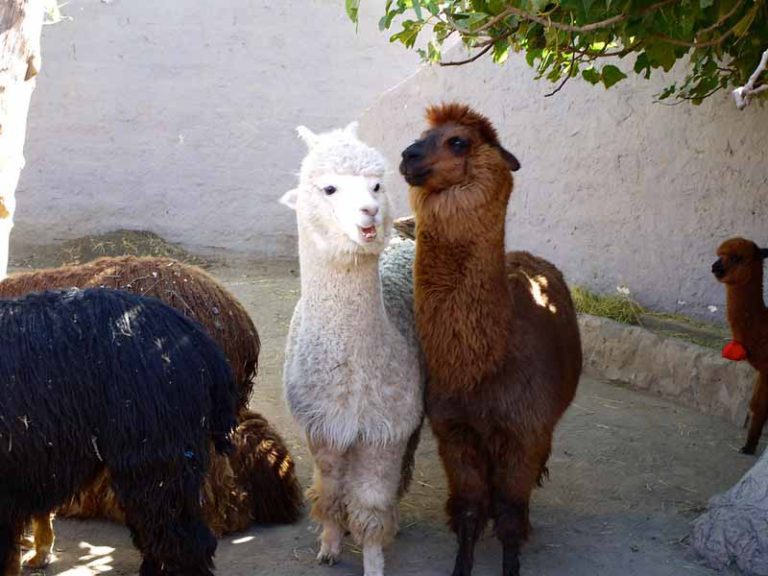 Mundo Alpaca is a small petting zoo that features alpacas and llamas. Entry is free of charge and it's a nice little stop especially if you have kids with you. There is also a nice gift shop where you can watch weaves create beautiful clothing items with the wool from vicuña — it's very rare and extremely expensive.
1. Eat at Mirador Misti (Amazing View)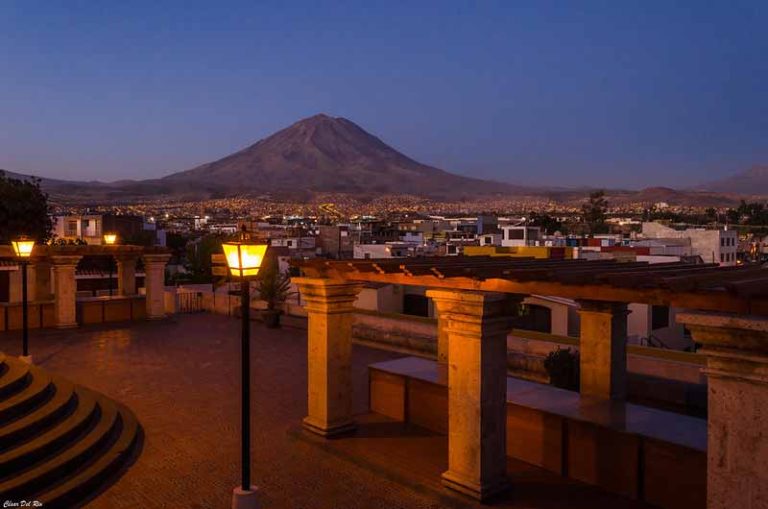 There are countless places to eat, but one that you must check out is Mirador Misti, which is located directly in back on the Basilica Cathedral.
It features one of the best views of the city, and it attracts a nice mid-day crowd for early drinks and the evening is popular for its delicious food. The food as well as view is photo worthy.
1. Experience White Water Rafting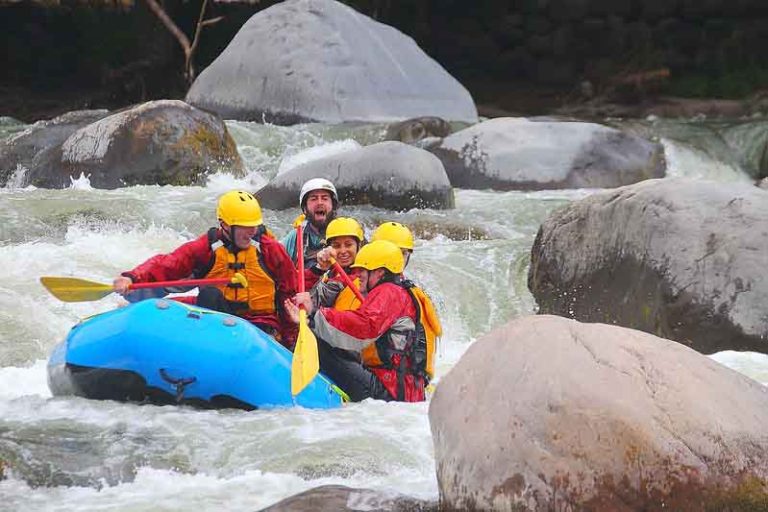 Want to see the sights while embarking on an adrenaline packed adventure? White water rafting is a great way to have some fun, while also experiencing a nice tour of the Chili Valley and getting close to the Misti volcano.
There are many different tours that operate white water rafting excursions, but for the most part they all typically run about ninety minutes long, with the option to swim at the conclusion.
1. Take in the Sights at Santa Catalina Monastery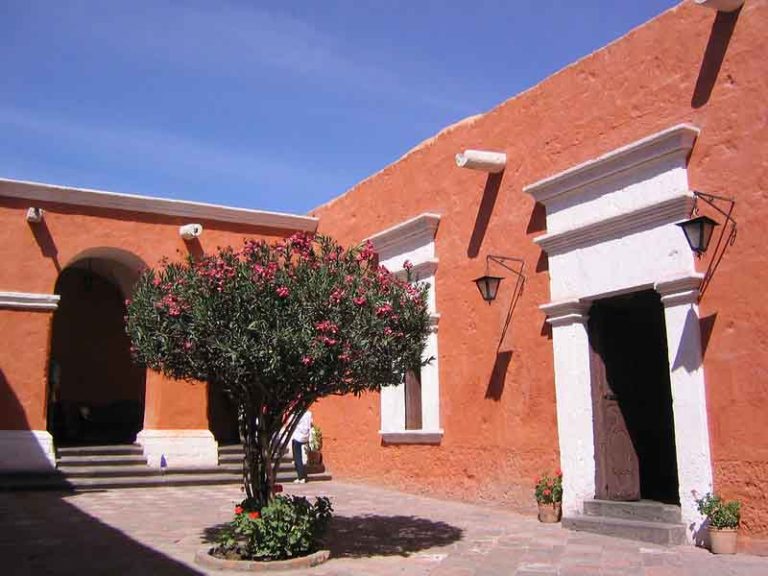 The Monastery of Santa Catalina is one of Arequipa's most popular attractions. It's its own little world inside of Arequipa — and it's large, coming in at more than 20,000 square meters.
Before being open to public visitors in the 1970's it remained a mystery, with many people wondering what went on inside. Guided tours start multiple times daily. Some days even offer nighttime tours that are candlelit.
1. Witness the Flight of the Condors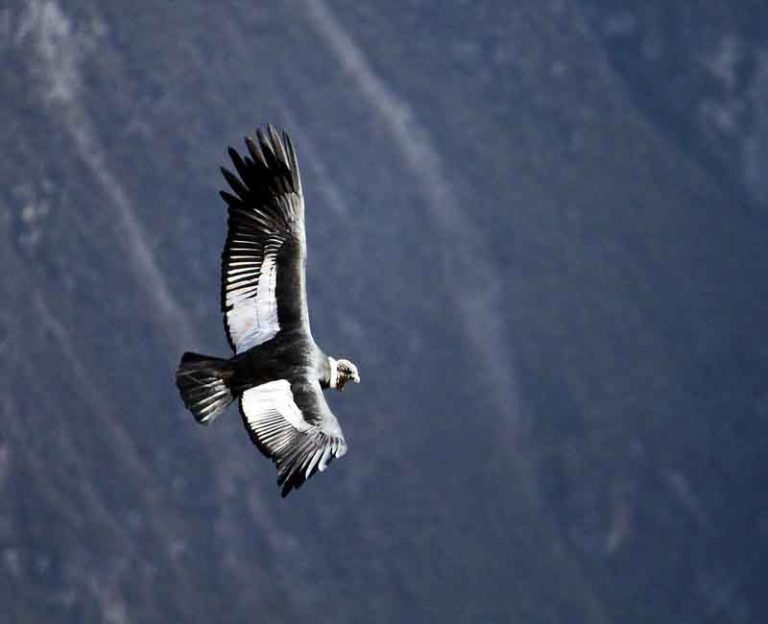 You will notice that there are a lot of souvenirs with condors — and that is because the bird is native to the Andes mountains, and Colca Canyon is home to the species largest population.
Make sure to pencil in some time to witness these massive birds in action. You can see them fly throughout the Colca Canyon every evening. Most canyon tours also include some condor watching.
1. Document the White Sillar Architecture
As mentioned previously, much of the architecture throughout Arequipa is white — because of the volcanes stone used in construction. Well, this makes for amazing photographs.
Get creative as you walk around the streets — photo opportunities are around every corner. Also, when the sun goes down watch how the white background looks. You will want to snap some photos to preserve these memories.
1. Eat Lunch at Local Menú Restaurants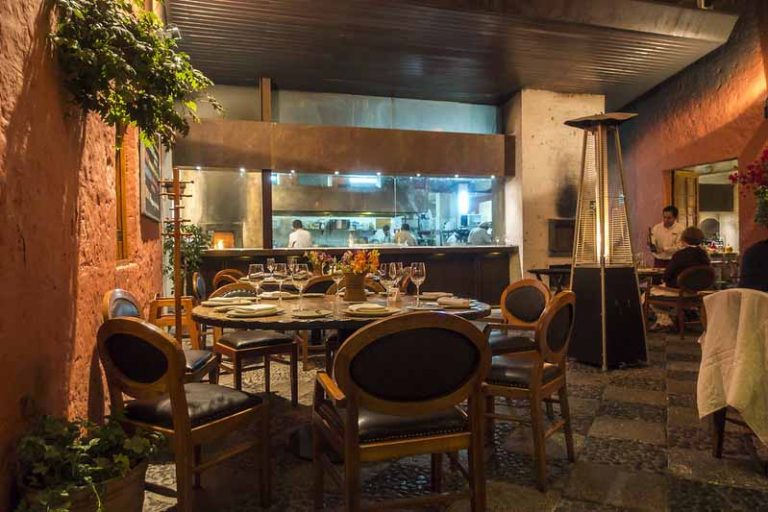 You will quickly notice that many little restaurants will be packed with locals between noon and 4pm most days — and this is because of what they refer to as "menú restaurants," which offers designated courses with a drink for an unbelievably low amount of money.
So, not only can you eat on a budget, but you can also experience local dining and culture.
1. Visit the Yanahuara District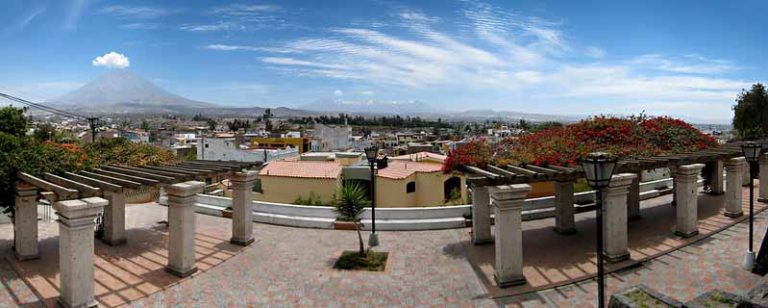 If you want to experience a little more peace and quiet, consider walking over to the Yanahuara district, which is only a half-hour walk from the Plaza de Armas. You cross the Chili river and immediately are introduced to a whole new world of architecture and scenery.
There are several churches from the early Spanish colonial era that are popular destinations, and the area has amazing views. It's a much slower pace than Arequipa, and a perfect mid-day activity. The walk is quite enjoyable as well.
1. Experience a Rooftop Breakfast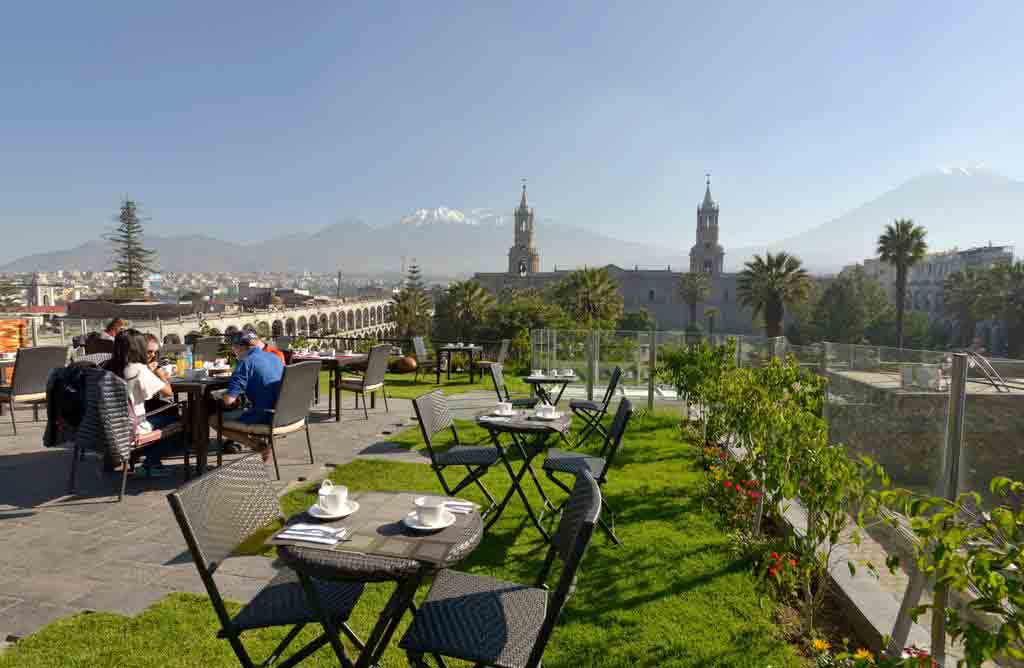 Breakfast is a very popular meal in Arequipa, and you will soon realize that there are many rooftop dining options. Make sure to experience this one morning, as it's a great way to see the sunrise over the square.
There are endless options, with amazingly affordable breakfast deals. On the weekends you have the chance to also see dancing and music throughout the plaza while you eat.
1. Explore City Square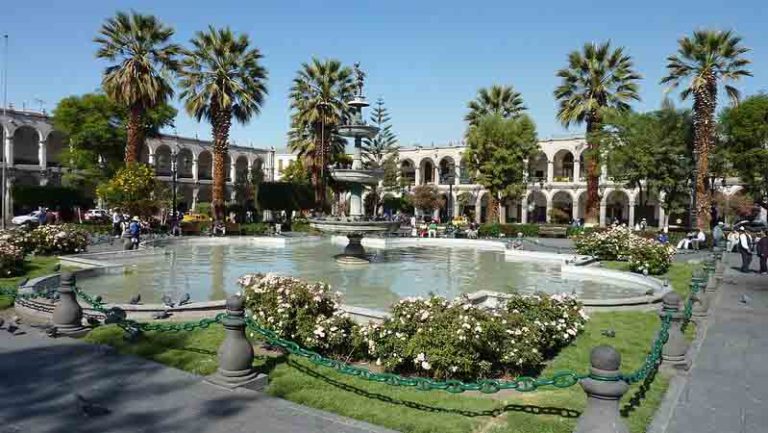 Arequipa's city square is the center of all activity. The Plaza de Armas in Arequipa is where most of the city's action originates from. It's considered a central meeting spot and there is always something going on here.
If you book tours, many will meet here. It's also the point of reference used by locals when giving directions. There is amazing architecture throughout the area and plenty of gardens and water fountains to keep you entertained. You will often see live street performers dancing and playing music here on the weekends.
1. Explore the Old San Lázaro Neighborhood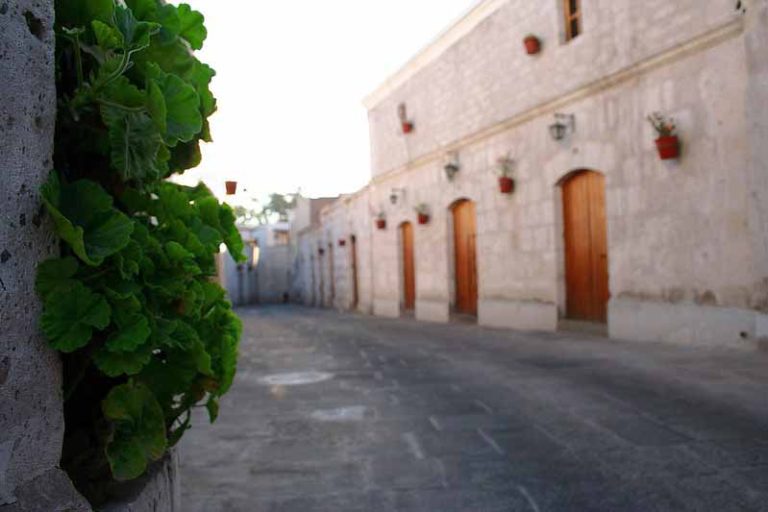 Just a few blocks from The Plaza de Armas is San Lázaro — a quiet section of the city that looks straight from a postcard. The stone walls are all original, as are the cobblestone roads.
Walking through this area makes you feel like you stepped back in time. It's a great place to explore in the evening before the sun goes down.