How to take the best Galapagos cruise in 2023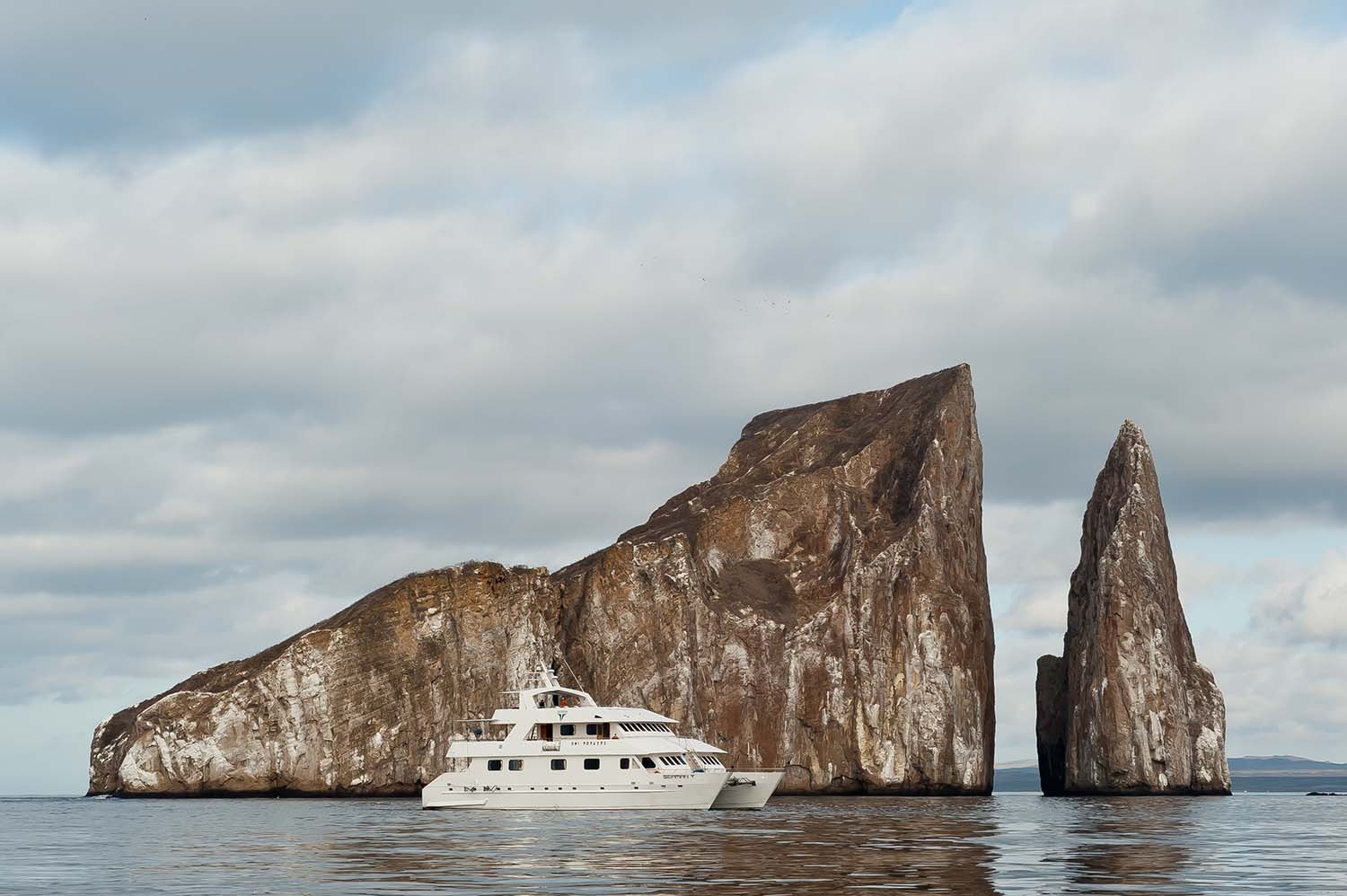 So, you've decided to visit the enchanted isles, a stunning volcanic archipelago 1,000 kilometers from the shores of mainland Ecuador. With 19 glorious islands filled with unique and exotic flora and fauna, a Galapagos cruise is a wonderful way to experience this world treasure. You just won't get the same feeling staying in a land-based hotel.
The best Galapagos Islands cruises offer 4-8 day itineraries that allow you to come face-to-face with giant tortoises, swimming lizards and sea lions. You can take excursions on land, or go on a snorkeling trip beneath the surface, all to come back in the evening for a dinner aboard your boat.
Galapagos archipelago trips are strictly regulated by the government to protect endangered plants and animals. The National Park authority decides routes and boat cruise capacity to cut down on overcrowding. Therefore, seeing the islands on a small ship is a relaxing experience. You won't be on a huge cruise ship with thousands of passengers like you would in the Caribbean.
If a Galápagos cruise fits into your travel itinerary and budget, we encourage you to explore this stunning chain of islands by boat.