Travel Reviews
Check out some of our valuable customers reviews on their memorable Galapagos experience!
Galapagos Cruise Journey
Sea Star Journey Cruise
"Thank you so much for making this trip unforgettable. It was amazing! We really enjoyed cruising aboard the Sea Star. The service was amazing, and the crew was lovely. They always take care of all of us, and they were willing to pamper us. Hanzel, the guide, is very informative always willing to answer our questions, and we had a lot, LOL. All the excursions were good. We won´t forget our first encounter with the giant tortoises; they are impressive. Nothing prepares us of what we were to live in Galapagos, from the sunsets, the navigation, the experience cruising to the people we met, everything was fabulous. Well, the weather sometimes not so fabulous, but we couldn´t change it. It´s good that every night Hanzel explained to us what we would do the next day, so we were prepared all the time. It was my husband first cruise, and he enjoyed it a lot. Everything went fine, and we truly had a great experience cruising aboard the Sea Star. Best experience ever! Thank you."
Mrs. Evelyn R. (USA)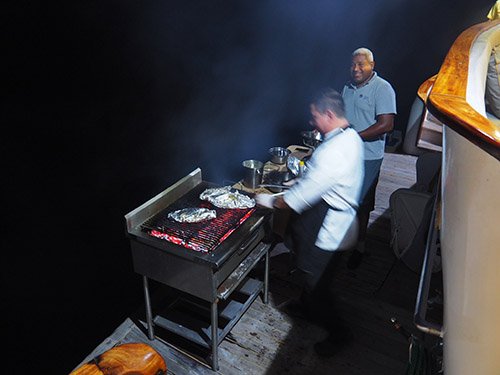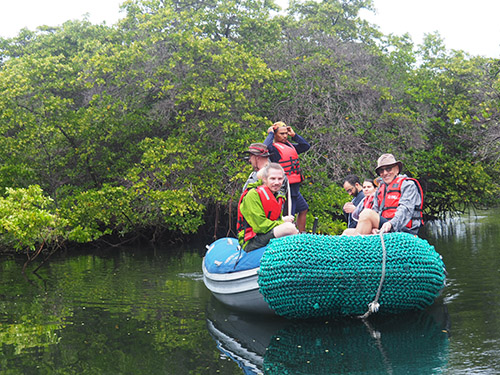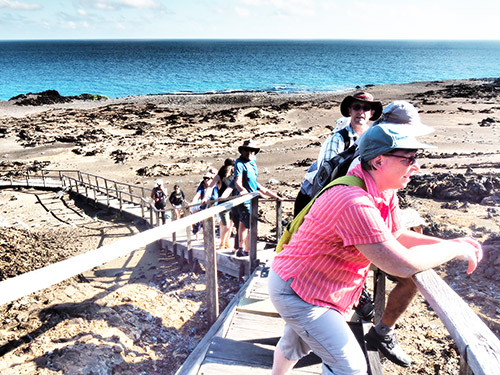 South American Journey
"I trust you are well. The trip itinerary plan was excellent- with just enough days to spend in each city.
Iguazú was excellent. The Hotel Viale- very good with a lovely pool for the children. Our tour guide Vera was excellent, very helpful and accommodating. Tour bus – very good. Highly recommend her.
Manaus – Lovely hotel – short stay.
Amazon Cruise – Really enjoyed the cruise – staff and guide Rubem were excellent. Only issue – was that the meals were sometimes cold.
FLIGHTS – we had numerous flight delays 4 hours in Sao Paolo going to Iguazzu and to Rio – Gol . Thankfully we had no quick connections. And finally , thank you Francisco – for your prompt and efficient service and assistance. I would definitely recommend you to friends and family and look forward to planning another trip with you in the future."
Nagassree Pillay
Ecuador, Pery & Galapagos Journey
Cormorant Galapagos Cruise
"I can't thank you enough for preparing a fantastic trip for us. You did a wonderful job. We enjoyed every aspect of our travels. Our initial tour with Vivienne and Nancy was wonderful. They were so nice and helpful and Vivienne was a wealth of knowledge about Quito. We had so much fun with them and really felt like we had made friends.
The Amazon lived up to it's reputation. La Selva Lodge was gorgeous, the food was wonderful and the staff couldn't have been any nicer, more helpful or more knowledgeable.
We didn't think it could get any better than La Selva until we arrived at The Cormorant and we were not disappointed. The crew were great, the food was incredible and the ship was a real treat. We had a hard time leaving. Bruce said he never felt so relaxed as when we were sitting on the deck in the afternoon. I arose very early the day of departure before anyone else was up. I got a cup of coffee to go out on the deck and heard a Sea Lion. Expecting to see it swimming beside the ship I was pleasantly surprised to find it sleeping on the deck by the stairs. So I got to enjoy a Sea Lion a foot away from me while I drank my coffee. I can't think of a better way to conclude my Galapagos experience.
Our final leg of our journey to Cusco was great. We loved the history of Sacred Valley and Machu Picchu. It is a wonderful historic site and I am so glad we made the choice to visit those sites.
I have always planned our trips myself, but felt I really needed help with preparations for a trip this far away from home. I was a little concerned about the transition from place to place, but it was unnecessary concern. The transfer from place to place was seamless and we never had to look for someone, they were waiting on us with a smile (regardless of the late or early hours of our arrival). Everyone really made us feel welcome and offered to help us with anything we needed along the way.
Vivienne suggested we eat at Vista Hermosa and it was wonderful. We had a real nice, young waiter that spoke great English, but wanted to improve it so we had great conversations with him. The food was super and the view was incredible. I have included a couple pictures of us at the restaurant. We arrived at about 5:30 and stayed until dark so we got both the day view and the night view.
Again, I can't thank you enough for making our vacation a spectacular event."
Sincerely, Gail Hoffman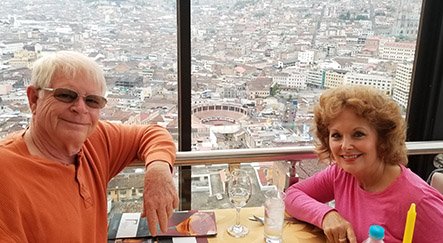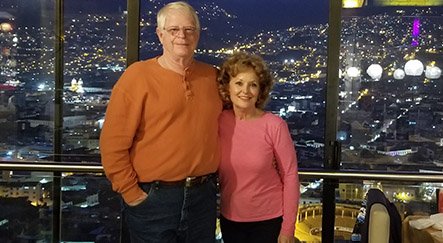 Amazon Rainforest – Peru
Aria River Cruise + Treehouse Lodge
"We had a wonderful trip.!! LOVED the Aria and the Treehouse…. but I would suggest doing Treehouse first since it is not air conditioned and no hot water. The food on the Aria was fantastic. Also loved Lake Titicaca and Suasa Island."
Linda
Get the ship information here
Galapagos Cruise + Peru
Seaman Journey Cruise
"We contacted Voyagers Travel as we wanted local experience with planning an Ecuador and Peru trip. Francisco responded with great info, kept in touch by email frequently including reminders in advance of the deposit and final payment dates. He provided pros and cons of different Galapagos cruises, a number of potential itineraries and available dates. We chose an 8-day/7-night Seaman Journey catamaran yacht for stability, the itinerary and a more intimate atmosphere (was an amazing cruise as mentioned on TripAdvisor). Francisco also suggested some Amazon lodges in Ecuador that all had wonderful reviews, however they transit through Quito which is at a high elevation. After hearing that my husband has asthma and didn't want to risk altitude sickness, he suggested Amazonia Expeditions Lodge and Research Centre in Peru that transited through Lima on the coast, then Iquitos on the river (had 10 wonderful days there). We didn't want to pay with our credit card due to a poor currency exchange rate so he explained the funds wiring process – confusing as new to us. We're Canadian and our bank couldn't do a "bank transfer" in US funds so we had our bank wire the US funds to Voyagers' bank, we emailed the wire transaction number to Voyagers, and the transaction took at least 5 working days to complete (a bit nerve wracking but apparently normal for a wire transfer). Francisco notified us as soon as they received the funds, followed by cruise vouchers and flight tickets (our Guayaquil to Galapagos Islands flight was included in our package, but not all packages do). We were very pleased with Francisco's professional yet friendly approach, terrific advice and guidance throughout the planning stage. We would definitely recommend Voyagers Travel agency to others."
Laurel & Derek

Galapagos Cruises Reviews