What to Expect on the Inca Trail: Day-by-Day Log of the 4-Day Hike to Machu Picchu
Hiking the famous Inca Trail and ending up at breathtaking Machu Picchu is a journey that many embark on daily, as it's somewhat of a bucket-list item that sits top of many adventure seekers' list of must-dos.
The trek up the Inca Trail is typically a four day journey, which gives adequate time for rest, eating, and some sightseeing along the way — the route up follows the ancient roads of Cusco, which provides unlimited views that are picture worthy, along with up close views of ruins that are perfectly preserved to this day.
Those who have completed the hike up to Machu Picchu claim it is hands-down the best hiking trail in the world, and every adventure publication consistently names the Inca Trail the top destination adventure.
Thousands of thrill seekers visit Peru every year solely to tackle Machu Picchu and the hike leading up to it. Just think — you are literally walking the same steps that have made the trek through the Andes Mountains for several centuries.
As mentioned, the typical Inca Trail hike up to Machu Picchu is done over a four day span, so we want to give you an idea of what exactly you should expect to encounter on each of those days.
We will go over a few bits of information regarding the Inca Trail, and then outline a typical four days, giving you a clear picture of what you need to prepare for — both physically and mentally — to complete the hike successfully.
Quick Overview of the Inca Trail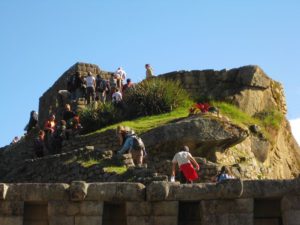 The Inca Trail is a 26 mile journey through the Andes Mountains, located in Cusco, Peru. It's a destination many visit not only to reach Machu Picchu, but also to take in all of the amazing ruins and scenery that is constantly visible along the hike.
It's not a quick daytime activity though — it requires planning advance as well as physical training — to tackle the four day adventure. It's one of the most famous destination adventures in the world, and for good reason.
This guided tour through the Inca Trail will introduce you to Inca ruins throughout the Andes, you will experience the Peruvian rainforest and jungle, as well as witness the cloud forest. YOu get to experience the same exact route the ancient Incas used to take more than five hundred years ago.
Let that sink in for a moment. Hiking the Inca Trail is embarking on a journey that was done over five centuries ago. It's a truly once in a lifetime experience that you will never forget.
Each day is filled with hiking anywhere from four to nine miles, across a wide range of terrain. Uneven trails, changing weather conditions and seemingly endless stairs are just some of the challenges that you will encounter. But, nonetheless, it's considered to be well worth it by those that have completed the Inca Trail tour in the past.
The History of the Inca Trail
Many immediately associate the Inca Trail with Machu Picchu, and that is what it's most famous for, but it's much more than that. It's just a small part of a massive network of trails, paths and roads, totalling more than fifty-thousand kilometers in total.
They were originally created to connect remote areas to Cusco, creating a network that allowed for transportation of goods, workers, military regimes, as well as a messaging route to deliver important information throughout the empire.
During the hike, you will receive an in-depth history lesson that explains how the network of roads was used — hearing the stories and seeing it all first-hand is an unmated educational and cultural experience.
When you hear the story about Chasquis — who were runners that would transport messages to and from Cusco and Machu Picchu — and how they could run the entire trail in one day, you will be absolutely amazed, especially seeing it first-hand. The altitude, the stairs, the distance — it's truly mind blowing.
Must Visit Sites Along the Inca Trail
Throughout the hike along the Inca Trail up to Machu Picchu there are numerous ruins, preserved incredibly, used all the way back five hundred years ago. Some are viewable up close, while others you can take in from the distance — either way it's a sight to be seen.
You will see amazing ruins in the hills, on top of cliffs and out in the distance. The trail system throughout the Andes is massive — complete with stone paved roads and stairs — it's amazing to think this was man-made hundreds of years ago.
While your tour will show you several sites along the Inca Trail, we want to highlight some of them for you ahead of time to help you prepare for your Inca Trail adventure.
The Starting Point of the Inca Trail
The start of the Inca Trail to Machu Picchu can be found in the Urubamba Valley, and from there it follows the bank of the Cusichaca river, all the way to the ruins of Llactapata. These ruins are where travelers would take a break and rest, prior to continuing their trek up to Machu Picchu.
The typical trek is a four day adventure, which we will outline starting below, giving you a clear picture of what to expect on the Inca Trail.
Tips for Hiking the Inca Trail to Machu Picchu
Now that you know what to expect on the Inca Trail, throughout a four day hike, we want to provide you with a few additional tips to help make your adventure more enjoyable by avoiding some of the common mistakes.
Plan your hike for a few days after you arrive: You don't want to start your Inca Trail hike as soon as you arrive in Cusco. Instead, arrive a few days prior and get your body used to the altitude. Go on a few little walks and hikes to get your body ready.
Don't bring new footwear: You want to bring footwear that is already broken in. Bringing brand new shoes could give you blisters and make the hike very uncomfortable.
Prepare for the elements: Apply sunscreen and bug spray every morning. A sunburn and bug bites will make you itchy and uncomfortable, especially when you sweat.
Pack snacks: If you get hungry mid-hike a few nuts or a protein bar can give you the needed energy to power through.
Bing wet wipes: This isn't a luxury hike — a "shower" usually consists of washing your face and hands in hot water and soap. Wet wipes can help you clean up on the go and feel fresh.
Pack an eye mask and earplugs: These can help you sleep better especially if you aren't used to hearing nature and outside elements.
Bring cash: The bathroom at Machu Picchu costs money — and only accepts cash.
Bring extra batteries and powerpacks: Since this is a once in a lifetime trip, you will want to take a lot of pictures and video — make sure you have plenty of power, as there are no outlets along the Inca Trail.
1. Temple of the Ten Windows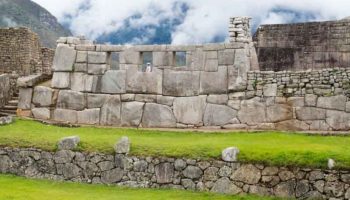 A point of control that was built by the Incas.
1. Runkuraqay
A ruin thought to be a point of administration created by the Incas.
1. Phuyupatamarca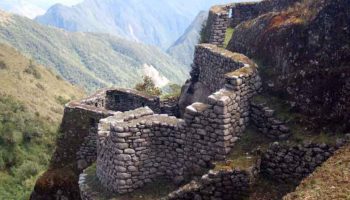 A ruin thought to be a point of administration created by the Incas.
1. Wiñayhuayna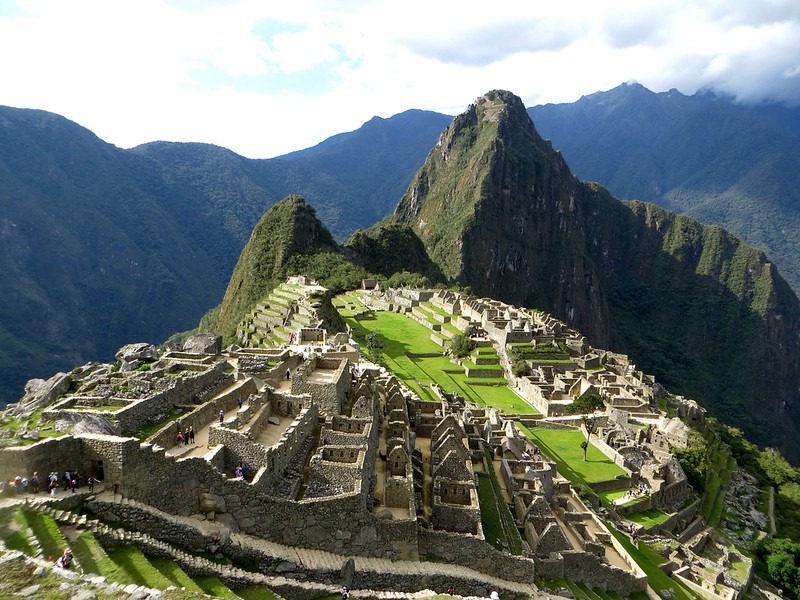 A sacred place along the Inca Trail that the runners would stop at before coming to Machu Picchu, meaning "forever young" and thought to provide energy and strength to help on the journey.
1. Willka Raqay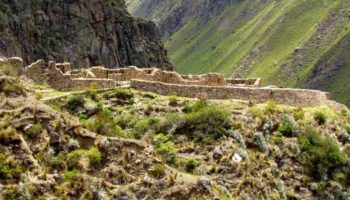 A ruin on top of Patallacta that was a point of control.
1. Yuncachimpa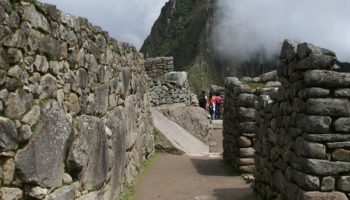 A rest area with bathrooms and a place where you can buy necessities (cash only).
1. Sayacmarca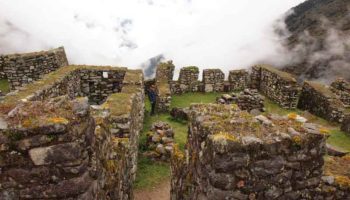 An old village considered to be a sacred area.
1. Warmiwañusqa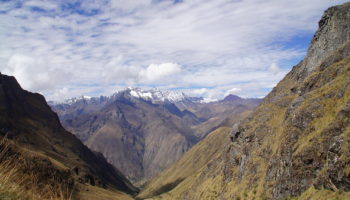 A rest area with bathrooms and a place where you can buy necessities (cash only).