How to Prepare to Hike the Inca Trail
Hiking the Inca Trail is something that every adventure seeker dreams of. Tackling the hike through the Andes mountains over the course of four days and reaching Machu Picchu is quite an accomplishment and at the very top of most bucket lists.
The hike is an incredible combination of history, culture and challenges — both mentally and physically. It's a journey that you must be fully prepared to face head-on. If this is something you are considering, the below information will prove useful, outlining how to prepare to hike the Inca Trail.
Workout Tips to Prepare for the Inca Trail
Hiking the Inca Trail to the top, racing Machu Picchu, requires that you be in physical shape. The trek is about 4 days and it requires that you walk over different kinds of terrain for about six hours daily.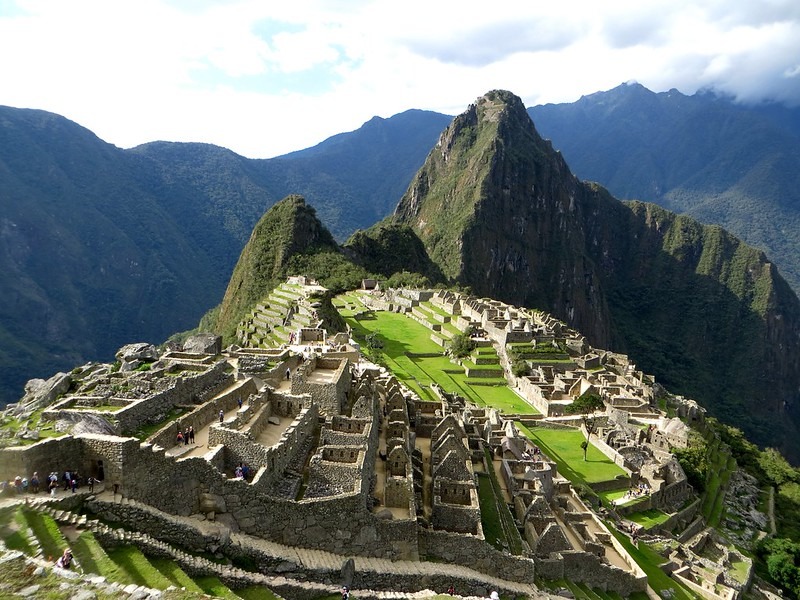 You don't have to be a professional athlete, but you should make sure to train prior to your trip and condition your body for what it's about to experience. For full preparation, we suggest that you begin training 180 days prior to your departure. At the very least, 90 days of pre-hike training is recommended.
There are a lot of stairs, and a lot of rough terrain that will put your points and muscles through quite the workout. The best type of preparation for the Inca Trail hike is to replicate the aerobic output you will be doing daily.
If you have hills and mountains local to you, hike them four to five days a week. Over time your body will become more accustomed to what you will be facing. If you don't have hills or mountains, implement a cardio workout routine four to five day a week and use the stepper machine for 60 minutes, consistently increasing the incline throughout the prep.
How to Adjust for the Inca Trail Climate
Much of your preparation for your Inca Trail hike needs to focus on the climate adjustment. The altitude you will experience as you climb the trail is going to be unlike anything you have experienced before.
Unless you live in an area that is naturally at a higher elevation already, or has mountains close by, this is something that can be difficult to prepare for in advance. Many of the more advanced Machu Picchu hiking packages will include an altitude adjustment period, where you spend a few nights at higher altitude to prepare your body for what it's about to experience.
Doing so will greatly decrease the chances of developing altitude sickness, which can make the trek completely miserable. The acclimation days are filled with adventure though, so don't worry — they will typically include mini hikes, bringing you to many beautiful sites throughout the Sacred Valley.
This allows you to see more of the area throughout Cusco, as well as prepare your body for the Inca Trail altitude. The better prepared you are, the more enjoyable the experience will be.
Overview of the Inca Trail Hike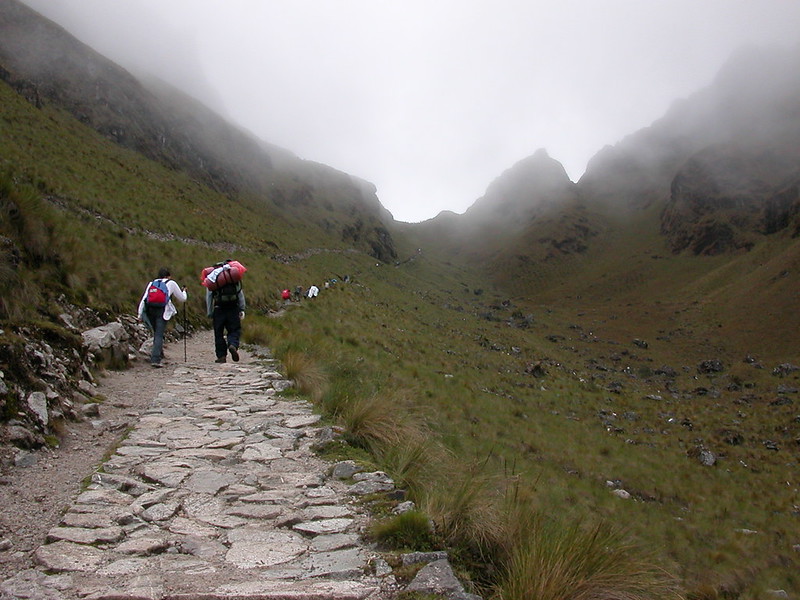 The Inca Trail hike to Machu Picchu, on average, is about four days, depending on the tour package you select. There are some that are more beginner-focused that will spread it over a five day period and then there are some for more advanced hikers that will complete the ascend up in four days.
The Inca Tail is 26 miles long, and on a typical four day hike, you will walk about six to seven miles, with one day being a bit longer and closer to the ten mile mark — it's done in a way that allows you to adjust.
Day one will typically be a half-day of hiking, consisting of about four hours. Days two through four will be upwards of eight hours of hiking. It's not straight through though, so don't worry — there are plenty of breaks along the way. These include stops for food and snacks, as well as photo opportunities and commentary explaining some of the more historic parts of the trail.
Some members of the group may finish faster than others, but there is enough time allocated for all to safely complete each leg of the trek.
What to Pack to Hike the Inca Trail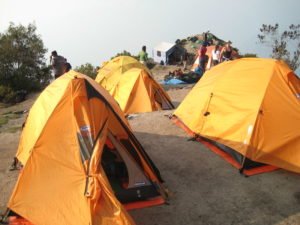 Hiking the Inca Trail involves a lot of walking, so comfortable shoes are a must. Lightweight comfortable shoes with soles designed for rugged terrain are best — and if you can get a waterproof version that is even better.
The weather and temperature along the hike will vary drastically, so it's important that you have plenty of warm clothes for the cold nights, as well as comfortable breathable clothes for the daytime portion of the hike when it will be a bit warmer out.
Remember, this is a physically demanding hike, and your body will be working hard throughout the day. Being comfortable is key, so pack accordingly.
Some basic necessities to consider include:
Comfortable hiking sneakers or boots
Warm jacket
Winter hat and gloves
Comfortable clothes for hiking in both warm and cold temperatures
Extra underwear and socks
Several changes of clothes
Passport
Cash (no ATMs on the trail)
Water container
Sunscreen
Toilet paper and baby wipes
Hand sanitizer
Sunglasses
Flashlight
Advil for sore muscles
Altitude sickness medication
First aid kit
These are just the necessities — you want to pack as light as possible while also making sure you are fully prepared.
How to Make the Most of Your Inca Trail Adventure
Hiking the Inca Trail is an incredible adventure that not everyone has the pleasure of experiencing. To help make the most out of the trek, here are some helpful tips to consider.
Pack for comfortable sleeping: Most Michu Picchu hiking tours will provide you with a tent at the evening campsites along the trail, and sleeping bags will be available to rent. You can also bring your own — and this is suggested, not only for hygiene reasons, but also for comfort. A nice soft pillow will also help improve the quality of your sleep.
Pack a flashlight with extra batteries: Extra light makes it easier to navigate the trail, especially early in the morning and at night, so pack a nice powerful flashlight — but don't forget the extra batteries, as it will be used often.
Bring several portable chargers: There are no outlets along the trail, so the only way you will be able to keep your phone or camera powered up is with portable chargers and battery packs.
Pack snacks: Tours feed you well, but it's also a good idea to pack some snacks in case you get hungry mid-hike. Nuts are a great choice.
Pack as light as possible: Remember, what you pack will have to be carried over the course of 26 miles. Pack as light as possible — the less of a load, weight-wise, the better.
Hit the ATM before: As you can imagine, there are no ATMs on the trail. Be sure to get cash out before your hike.
How to Recover After Hiking the Inca Trail

Recovery after hiking the Inca Trail is very important, and we suggest you pre-book a massage for immediately following your decent back down. Your legs are going to be very sore and it's completely normal to feel a little soreness throughout your body.
This is why fitness preparation is so important beforehand — the more training you can do, the less of a shock you will experience. Even the most fit hikers are going to have some level of soreness because of the sheer amount of walking involved.
There are many therapeutic massage options in the city of Cusco, both on-site at many of the hotels as well as independent businesses. One, Cusco Therapeutic Massage & Altitude Treatment, is a highly rated treatment center that specializes in post-hike recovery.
If your trip extends several days after your planned hike, this will allow you to have a much more enjoyable last few days, as you won't experience as much soreness with proper treatment. Even if you are planning on departing shortly after completing the hike, a massage will make the trip home more comfortable, especially during your flight.