How to choose the best route for my flights?
It is suggested to define your international flight schedule before booking domestic flights; depending from where you plan to fly to Ecuador, you can find excellent and different deals arriving/departing to Quito or Guayaquil.
The prices for domestic flights are the same in all routes to/from Galapagos so if you find a good deal for international flights, we can gladly book your domestic flights in consistence with them.
Can I book Inter-Islands flights?
Yes, it is possible; there is a local airline specialized on inter-island flights; they fly a small aircraft (Cessna plane) 3 times a week between Baltra Island and Isabela Island (Puerto Villamil) as well as between Baltra and San Cristobal Islands Last we heard, fares were a little over $135.00 one way per person so if you have the money and not the time, this is a great way to get from island to island.
You can also charter hourly planes between US$450 and US$ 600 (rates are subject to verification), but can gladly cater this service for you!
Can I book "Open Jaw" Routes?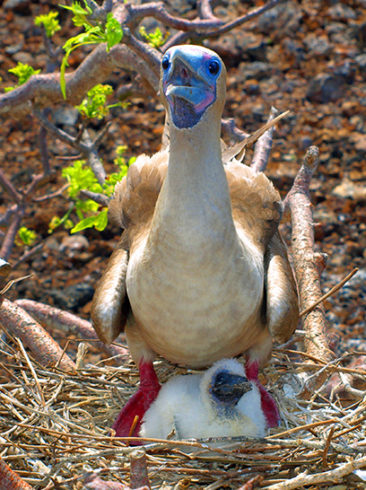 Yes, flights can be booked on a specific route i.e. Quito/Baltra/Quito with option to modify the route eventually considering available flights and possible penalties for changing on routes or dates.
What is the best way to connect with my international flight?
When returning from Galapagos, if you have your international flight booked on the same date from Quito or Guayaquil, it is imperative that this flight leaves Ecuador no earlier than 20h00. The main reason for this is because most of the times Galapagos flights suffer delays especially due to weather conditions, therefore it is best that if you necessarily need to flight out Ecuador on the same day, that you choose an evening flight back home or to your next destination, like Peru for instants.
However, it's more recommended to flight on the next day if possible so you can board your international flight with ease of time.
IMPORTANT: Note, that even though you're allowed to fly to the islands by yourself, most locations require you to be with acertified guide to be allowed to visit them. For information about our tours click here.