A detailed guide of the salt desert that attracts thousands of travellers to visit Bolivia.
How to visit the Uyuni salt flats
The Salar de Uyuni, also known as the Uyuni salt flats, is one of Bolivia's most photographed tourist destinations. What's it like to visit and what should you know before you go? Here's one experienced traveller's take.
Why visit the Salar de Uyuni
If you're planning to take a trip out onto the Salar de Uyuni after the rains, pack a pair of flip flops. I relate this tip to you from bitter experience. You will have to trust me when I tell you that sticking to socks in a vain attempt to protect your hiking boots from a soaking is both foolhardy and downright painful. The soft fabric is no match for razor sharp salt crystals. Believe me, too, when I tell you that even as your feet are being cut to ribbons you won't care one jot. Nothing will detract from your enjoyment as you gaze out over one of the most spectacular landscapes on the planet.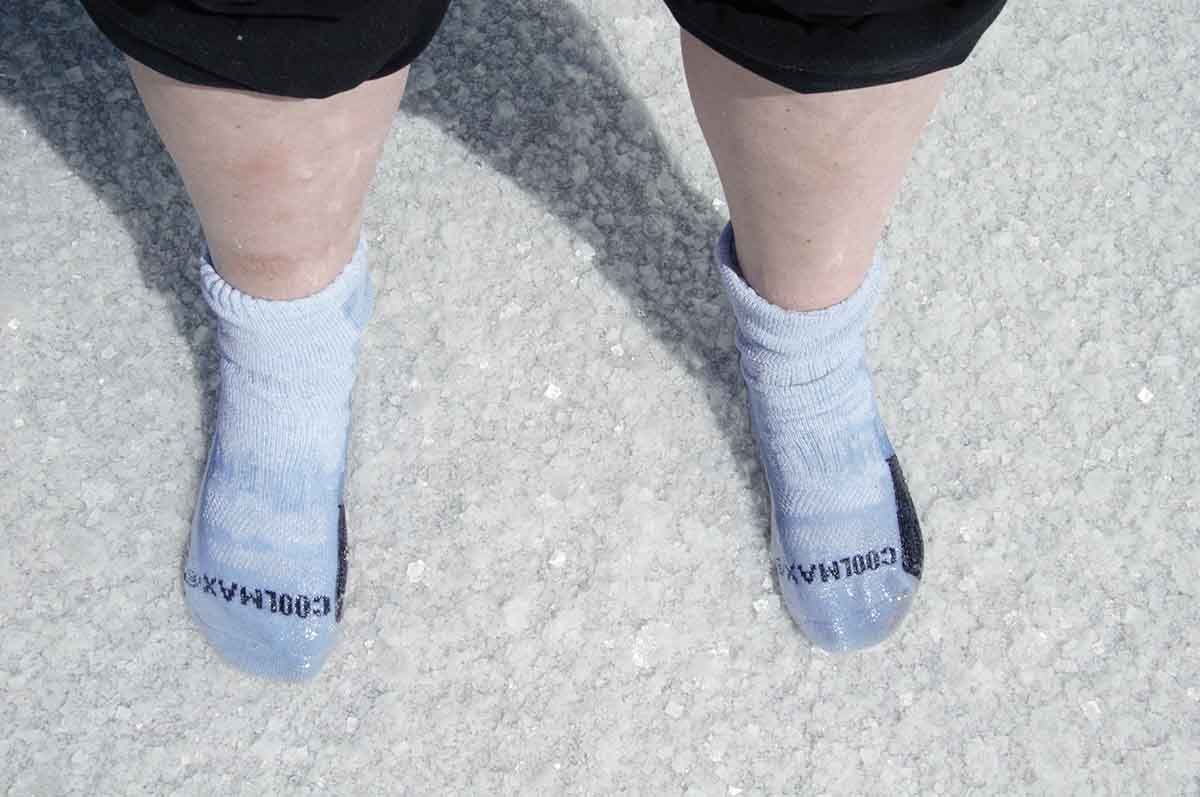 There'd been a palpable sense of excitement since we'd left Colchani. There, we'd made a brief pit stop to see how the salt is processed. As the town blurred behind us and then disappeared from sight, we followed an almost invisible track out onto this vast salt flat. Our guide told us that the Salar de Uyuni measured around 3900 square miles, far greater than any other. In the distance we could see the outline of Tunupa volcano. Pretty much everything else was a vast, level expanse of dazzling white salt.

Perspective and reflections – a double treat
There are no hills on the Uyuni salt flats. In fact the surface varies less than a metre in height across its entirety. This featureless surface makes it ideal for some pretty cool photos where you can mess with perspective. It was the first – and so far only – tour I've ever taken when the guide carried a plastic dinosaur. Our guide took on the role of film director as he indicated where we needed to take up our positions. Illusion and trickery meant we could surf on top of a wine bottle and run from a huge scary dinosaur without actually doing either.
Time passed in a flash, but the Salar de Uyuni had one last treat up its sleeve. As the sun lowered in the sky, jeeps and their passengers began to gather to watch one of the most glorious sunsets I've ever had the privilege to see. Rays of orange and yellow light picked out seams and ridges in the salt, while the puddled water created wonderful cloud-strewn reflections. In thirty years of travel to some of the world's most scenic spots, this is one of my most treasured memories, a most magical moment I'll never forget.
Voyagers Travel company offers several tours to Bolivia, amongst the itineraries offered we have several that include a visit to the Uyuni Salt flats like the following sample programs:
4 days Bolivia at a Glance (includes a visit to Colchani and the Uyuni salt desert)
6 Days tour including a visit to La Paz, Moon Valley and Uyuni
How to choose a tour
For Travelers that decide to make it on your own, here is some important advice about selecting a tour to visit the Salt flats. DO NOT DO IT ON YOUR OWN.
You don't have to travel for long out onto the Salar de Uyuni before you understand why you need to take a tour. Step out of the jeep and turn around. No matter which direction you face, the place offers up the same view: an endless panorama of cracked white salt flat under an ultramarine sky. Now stop and think about that some more. If you were on your own and had stopped to take some pictures, in the absence of any landmark or landform, would you remember which way you'd come and which way you were going?

Choosing a tour isn't as easy as it sounds, though. Prior to my trip, I'd trawled the internet reading endless reviews and it seemed like a minefield. Some day tour operators, it would seem, couldn't guarantee their drivers would be sober or their vehicles roadworthy. Given the remote location, safety was paramount.
Day trip or longer tour?
In the end, I found a tour run by Red Planet Expeditions. It was a single day trip in a comfortable jeep. The tour included a visit to Uyuni's famous train cemetery, where rusting engines and abandoned carriages gather graffiti and disintegrate. At the end of the day, the guide dropped me off at my Colchani salt hotel for an overnight stay.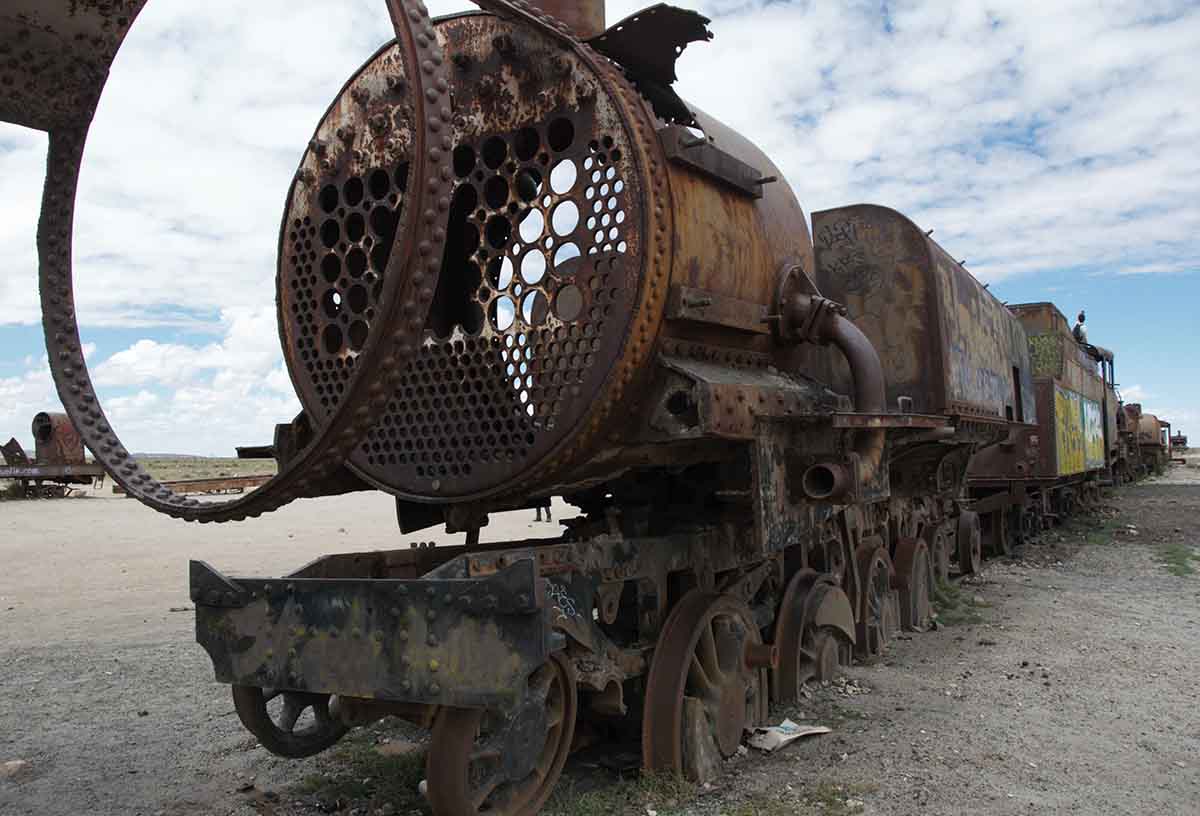 Three day tours are more popular. They continue on to breathtaking Laguna Colorada, an altiplano lake known for its red colouring and its flamingos, and Eduardo Avaroa National Park where you find geysers and mud pools. However, I'd recently visited something similar across the border in Chile. I opted to spend the extra couple of days revisiting La Paz instead. But if you've never been to this part of South America, the longer tour would give you more opportunities to appreciate its jaw-dropping beauty.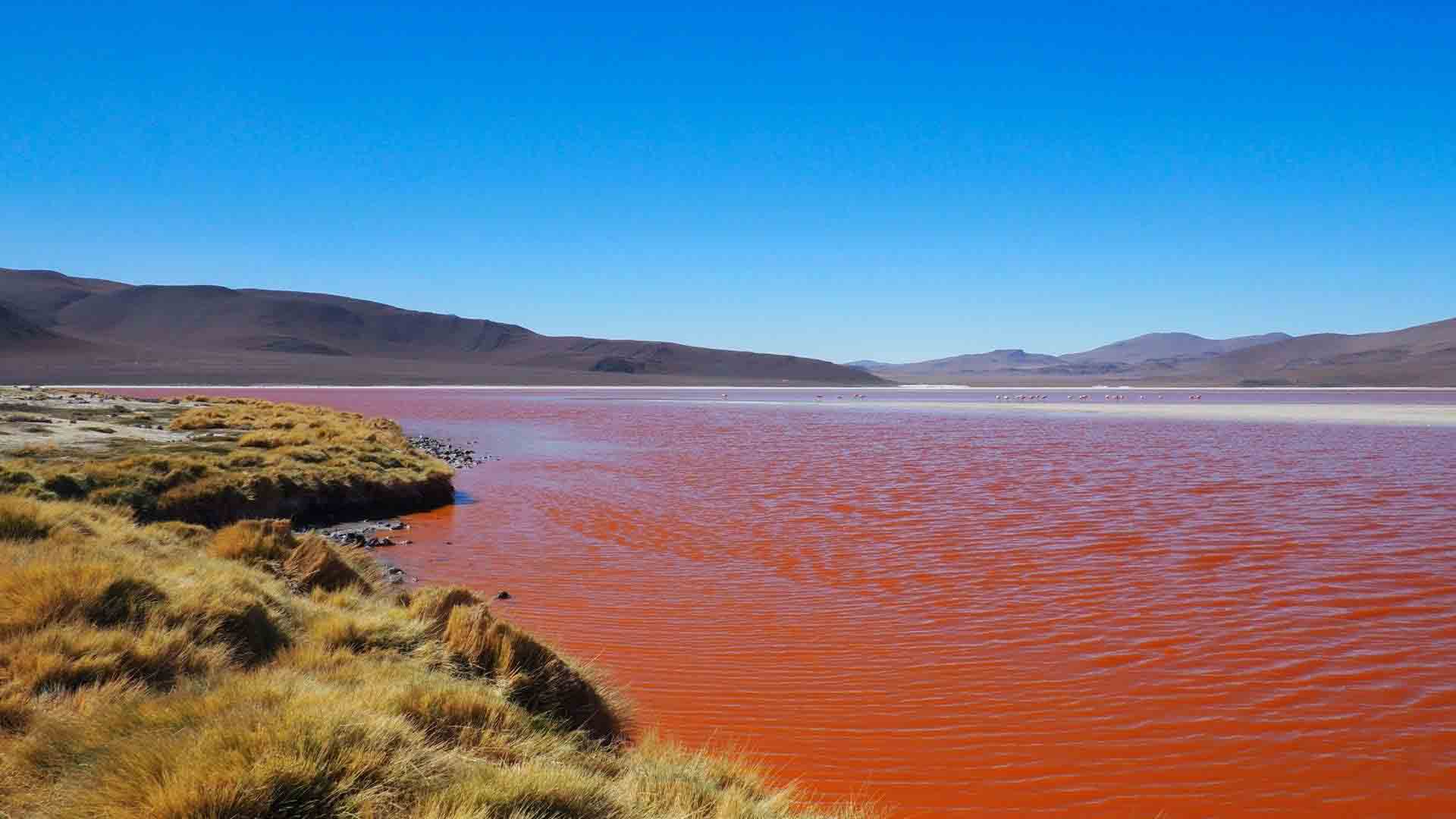 When to visit Uyuni
As travellers, we're often concerned about when is the best time to visit somewhere but the Salar de Uyuni is a year-round destination. Even in winter, when it can be bitterly cold, clear skies promise stargazers a treat after dark. Timing my own trip for early March was deliberate. I'd read that during the summer months, rain turned the Salar de Uyuni into a vast mirror stretching as far as the eye could see.
By waiting for February to pass, I hoped to miss the worst of the seasonal rains yet still catch floodwater lying on the salt pans before it evaporated. Typically, there is most rainfall during that month, after which both the amount of precipitation and the number of visitors tails off. The chance to capture reflections in the water was a real draw and the reduction in footfall would be a bonus as there'd be less chance of ripples.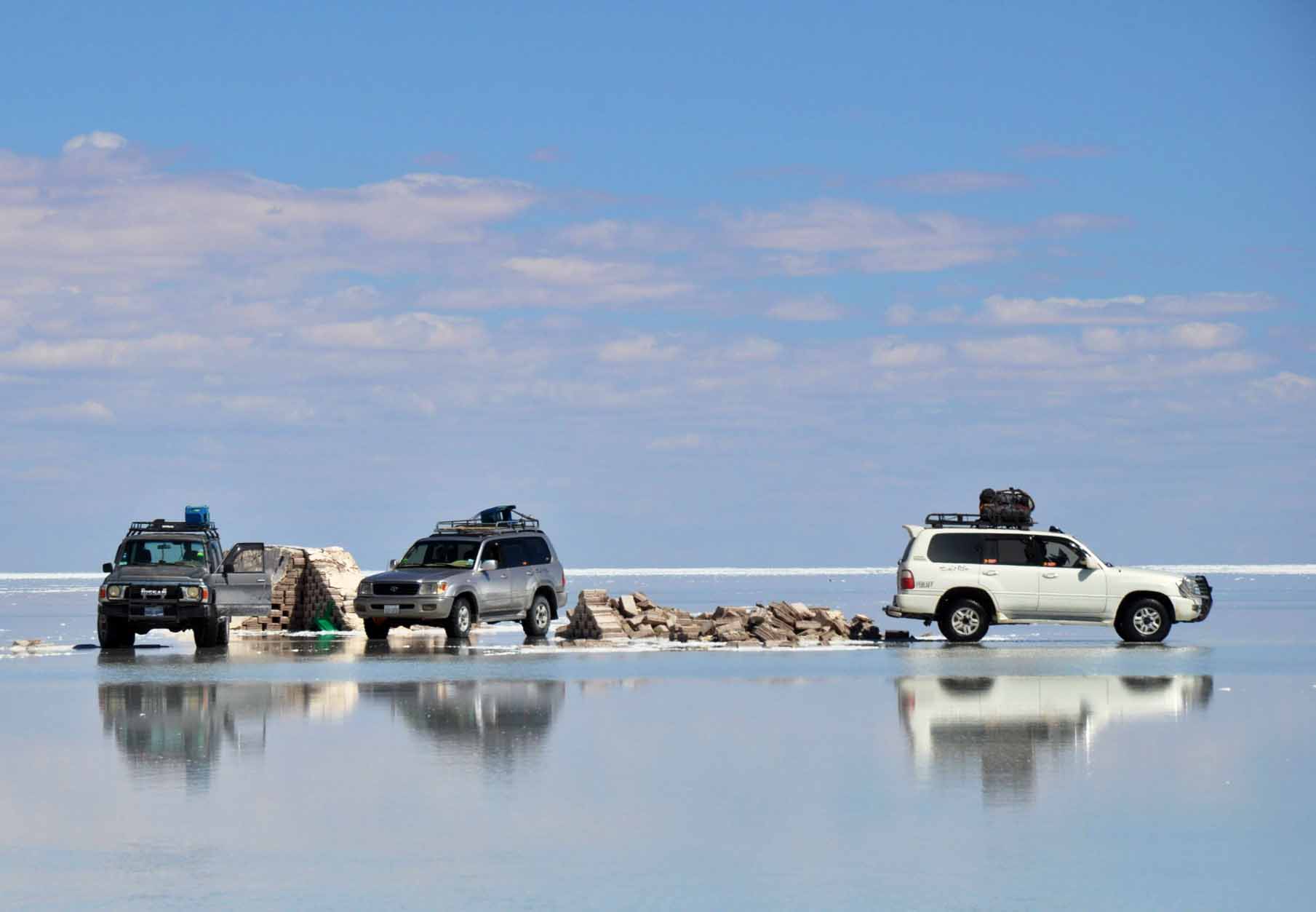 There's one big disadvantage of coming at that time of year, however. Large sections of the area are impassable. You won't get to see the giant cacti on Incahuasi Island, for instance, as there's a good chance vehicles will get stuck in the soft salt. I weighed up the pros and cons, figuring that there might be other giant cacti I could see, perhaps on a different trip, but what was getting me excited was the prospect of water on the salt flat. March it was, then.
How to get to Uyuni
I travelled up to Uyuni from Salta, hopping from bus to bus as I explored places like Pumamarca and Tilcara. Incidentally, there's another, much smaller salt flat on the Argentinian side of the border called the Salinas Grandes. I did a llama trek with lunch beside an altiplano lake. That tour gave me more of an opportunity to see how a commercial salt works functioned and also, later, to appreciate just how huge the Salar de Uyuni is. From Tilcara, an early start on the Balut bus got me to the Bolivian border at La Quiaca. It didn't take long in a convivial queue to get my exit stamp and then a Bolivian entry stamp into Villazon.

Bus, train or plane?
My plan had been to catch the train from Villazon to Uyuni. However, there would have been a lengthy wait and I'd have been kicking around for most of the day. Instead, I boarded a bus bound for Uyuni. It broke down along the way. We spent a couple of hours anxiously watching the driver tinker with the engine until fortunately he got it going again. And at least it was daylight. The most convenient Autotransportes Tupiza departure currently leaves Villazon daily at 8.30am and arrives in Uyuni around 3 in the afternoon.
The quickest way to get to or from the Uyuni salt flats, however, is to fly. I caught a flight out bound for La Paz. Prior to the pandemic, you could get a direct flight with Boliviana de Aviacion. Now, you have to fly via Cochabamba. Flying also has another advantage: you get a birds' eye view of the salt flat. Make sure you book a window seat. One of the things to look out for is a delta-like pattern created by tyre tracks as the many tourist jeeps follow the same unmarked path on and off the salt flats. You could argue, of course, that it's a negative impact of tourism, but I found it to be beautiful in its own way.
Where to stay
Staying in one of the salt hotels near Uyuni was on my bucket list, but they were located half an hour away beyond Colchani. A combination of reasons made it useful to first be in Uyuni itself: the late arrival of the bus and the need to fix up my salt flats tour in the tour agency office. I opted to spend a night downtown, in what turned out to be a scruffy, no frills place beside a dusty main road. I forget its name. No matter, I wouldn't recommend the hard bed and trickle of water that passed for a shower.
I spent the following night out in a stylish hotel constructed from blocks of salt right on the salt flat itself. Sleeping at the Hotel de Sal Luna Salada was a real treat. I had a spacious room with a stellar view, and slept soundly on a thick mattress layered with locally woven blankets perched on a plinth of salt blocks. The only downside was the salt floor. Strategically placed mats dotted the room, but without shoes the sharp crystals still scratched the soles of my bare feet. Such minor discomfort was absolutely worth it to stay somewhere so unique.