Galapagos Islands Wildlife
Galapagos wildlife is mostly unique to the Islands
Capture the extraordinary Galapagos wildlife in your cameras and relish your visit to the islands! The Galapagos tortoise is a 'one-of-a-kind' species whose existence is almost a fantasy anywhere else on the planet.
Located approximately 1000 km west of the South American coast, the volcanic archipelago of islands is a nature's paradise that abounds with the spectacular and unique Galapagos wildlife.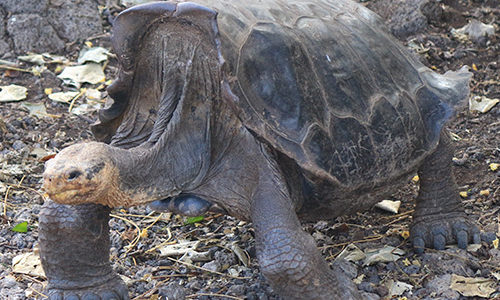 Travelers from various countries come to the place just to catch a glimpse of the extraordinary flora and fauna that have been dominating the land since time immemorial. There is an enigmatic history associated with the place. It is only after stepping on this very land that Charles Darwin proposed his theory of evolution. The mixed bag of species on the islands formed the base for his theory.
Ranging from the breathtaking marine iguanas to the tiny finch, the land is gifted with various wild species. But above all, the king of all species is the giant Galapagos tortoise, which is the largest living species of tortoise. More than thousands of travelers visit these islands just to capture the exotic images of the king of turtles.
This South American archipelago is a must-visit if you love exploring wildlife. The best thing about these islands is that you can visit the place anytime in the year thanks to the lovely and pleasant weather. Also, getting there is quite easy. All you need to do is to travel to Ecuador, a country lying on the western coast of South America, and then board the flight from Guayaquil or Quito Airport (Quito is the capital of Ecuador and Guayaquil is the largest city in the country) and land on to the mystique islands. However, if you want to unfold new horizons in traveling amid the sea, take a small ship cruise around the islands trailing adventurously across the Pacific Ocean.