Patagonia Glaciers

Perito Moreno Glacier
It is one of the world's largest glaciers, the Perito Moreno Glacier extends over the southern arm of Lago Argentino and has a front of 5 miles and sixty meters.
Is Argentina's most famous glacier, Perito Moreno Glacier is part of Glacier National Park, whose surface area of 7,240 km ² contain 356 glaciers, forests, mountains and lakes.
Located opposite the Magallanes Peninsula, Perito Moreno is on one arm of Lago Argentino, southern National Park, about 80 kilometers from Calafate.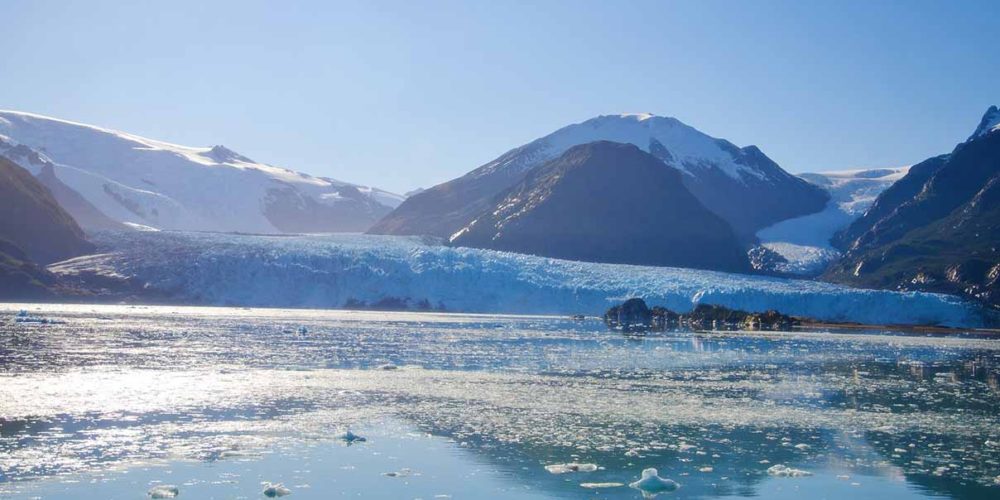 As the advancing Perito Moreno Glacier on Lake Argentina, will produce a rise in water level rises to 30 meters. Thanks to the cause of the Brazo Rico creates a tunnel of more than 50 meters to be eroded until its collapse.
Amalia Glacier
Amalia Glacier, Chile (Scenic Cruising)
Located in the central part of the Southern Patagonian Ice Fields, the Amalia Glacier descends from the Andes Mountains and sits towering above the sea. Because of the glacier's immense weight, the oxygen has been pressed out of the ice, giving it an amazingly beautiful crystalline appearance.
Glacial Wonders
The Amalia Glacier is one of three spectacular glaciers that are truly one-in-a-lifetime sights to behold. Approximately 73 square miles in area, the Amalia's mammoth blue mountain of ice is constantly changing, and like other glaciers, gradually shrinking.
Glacial Wildlife
The flora and fauna in this part of the world is also spectacular. You're likely to see all kinds of different bird species perched on cliffs and on branches in the forests. Offshore, you can frenquently spot dolphins that often swim alongside the ships.
Brujo Glacier
A large sihouette that descends down from the Andes mountain range, a spectacular scene especially with the size and colors in your view.
This glacier has a width of approximately 1 kilometer (.62 mi), and a height of 50 meters (165ft) and because of the size and pressure of the glacier, the ice has a crystal appearance because of a lack oxygen within the actual mass of ice.