Table of content
Discover the Atacama Desert either as a solo expedition or as part of a combined adventure with Patagonia.
Reveal the enigmatic mysteries of Atacama, Chile
Uncover the captivating desert oasis before it becomes known to the world.
Distinctive. Pristine. Underappreciated. These are just a few terms encapsulating the awe-inspiring Atacama Desert journey. Spanning from the Andes Mountains to the Pacific Ocean, this elevated plateau beckons adventurers to immerse themselves in its lunar-like scenery year-round. If you're seeking more than an ordinary destination, Atacama awaits.
Step into one of Chile's most captured landscapes, where bubbling geysers, ancient hot springs, star-studded skies, inquisitive wildlife, and crystalline blue lagoons paint the scene. It's an experience that might make you feel as though you're decoding the universe's mysteries.
Enhanced by opulent accommodations seamlessly integrated into the natural environment at Nayara Alto Atacama, this destination is tailored for travelers like you who crave an encounter with life, not an escape from it.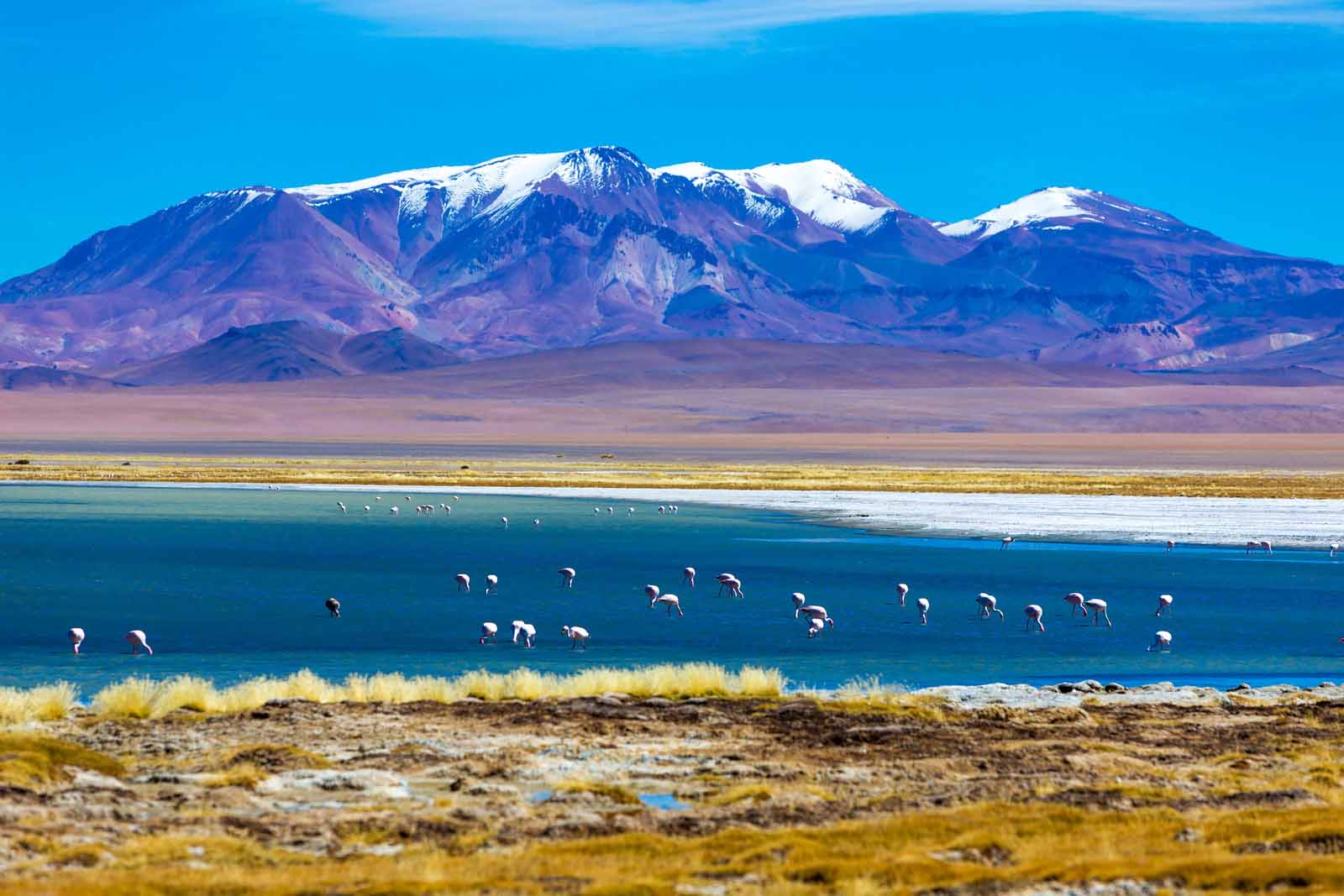 The choice of your lodging in Atacama is significant
Elevate the standard for luxury adventure travel.
Explore Nayara Alto Atacama, nestled in a stunning landscape. Immerse yourself in authentic service, local customs, and delectable cuisine. With its eco-friendly design and commitment to preserving Atacama's rich culture, this hotel offers a unique approach to hospitality. Positioned just outside the town for exceptional stargazing, this remarkable hotel is ready to welcome you!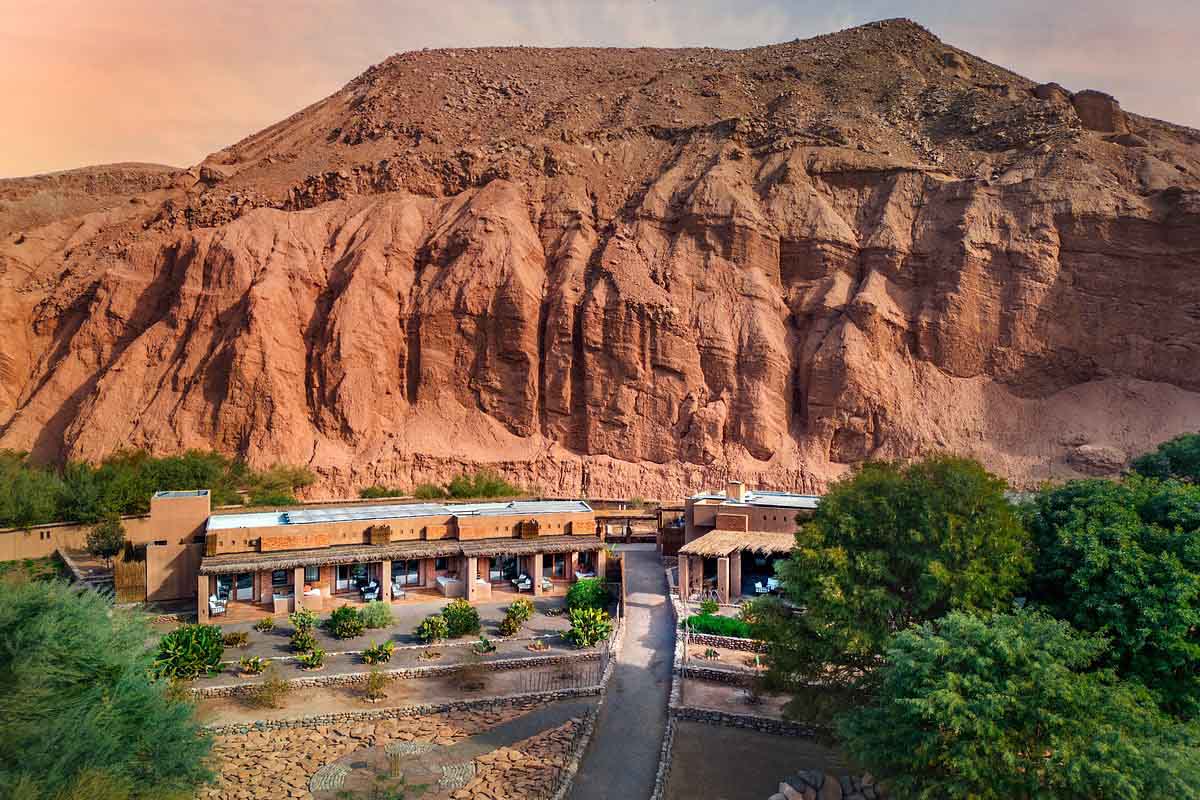 Witness the paths your wanderlust can lead you to in Atacama
Memorable experiences that you'll proudly share for years to come.
A day in Atacama unfolds like a journey into a dream. Picture awakening to a sunrise casting its glow over enchanting landscapes. Following a delightful Chilean breakfast, embark on an exploration of captivating rock formations and bubbling geysers. The day unfolds with an unexpected encounter with an Andean fox—a delightful surprise in the desert.
As evening descends, indulge in a rejuvenating soak in natural hot springs, the warm waters providing relaxation. Just when you think it can't get any more enchanting, the night sky unveils a spectacular show. At an elevation of 7,900 feet, you'll feel as if you can reach out and touch the stars.
Join us in the ideal fusion of adventure and relaxation, immersing yourself in the mysteries that Atacama has to offer.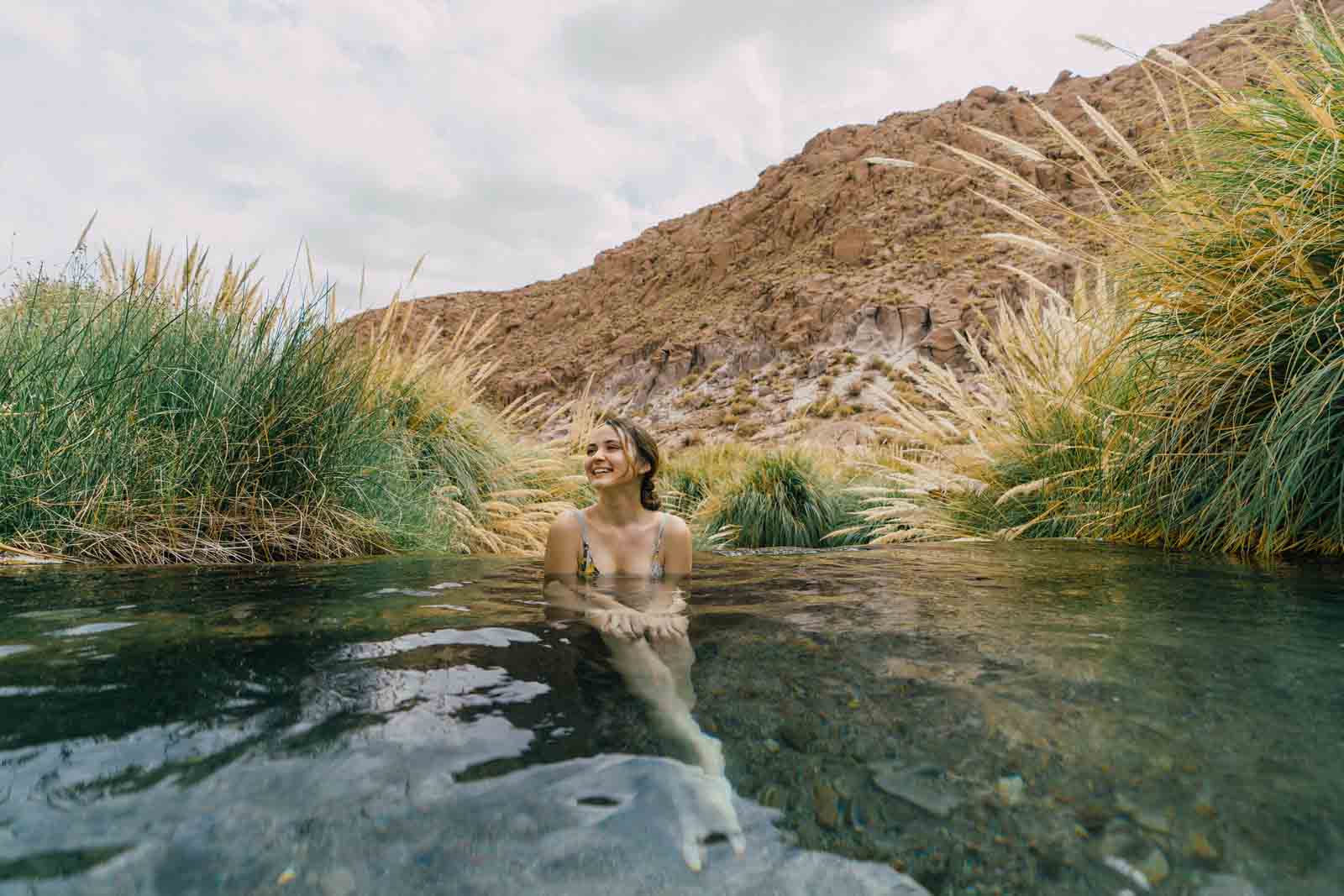 Indulge, relish, and fully enjoy your time in Atacama
Delight in an outstanding culinary and wine experience.
Alto Atacama elevates the core of Northern Chilean cuisine to unprecedented levels. Traditional foundations such as corn, wheat, and meat are skillfully blended with root vegetables, edible grasses, and grains, resulting in delightful dishes that artfully encapsulate the fresh, light ambiance of the desert. The dishes awaiting you could serve as justification for the entire getaway—and each flavorful bite will leave you motivated to infuse a touch of that inspiration into your kitchen back at home.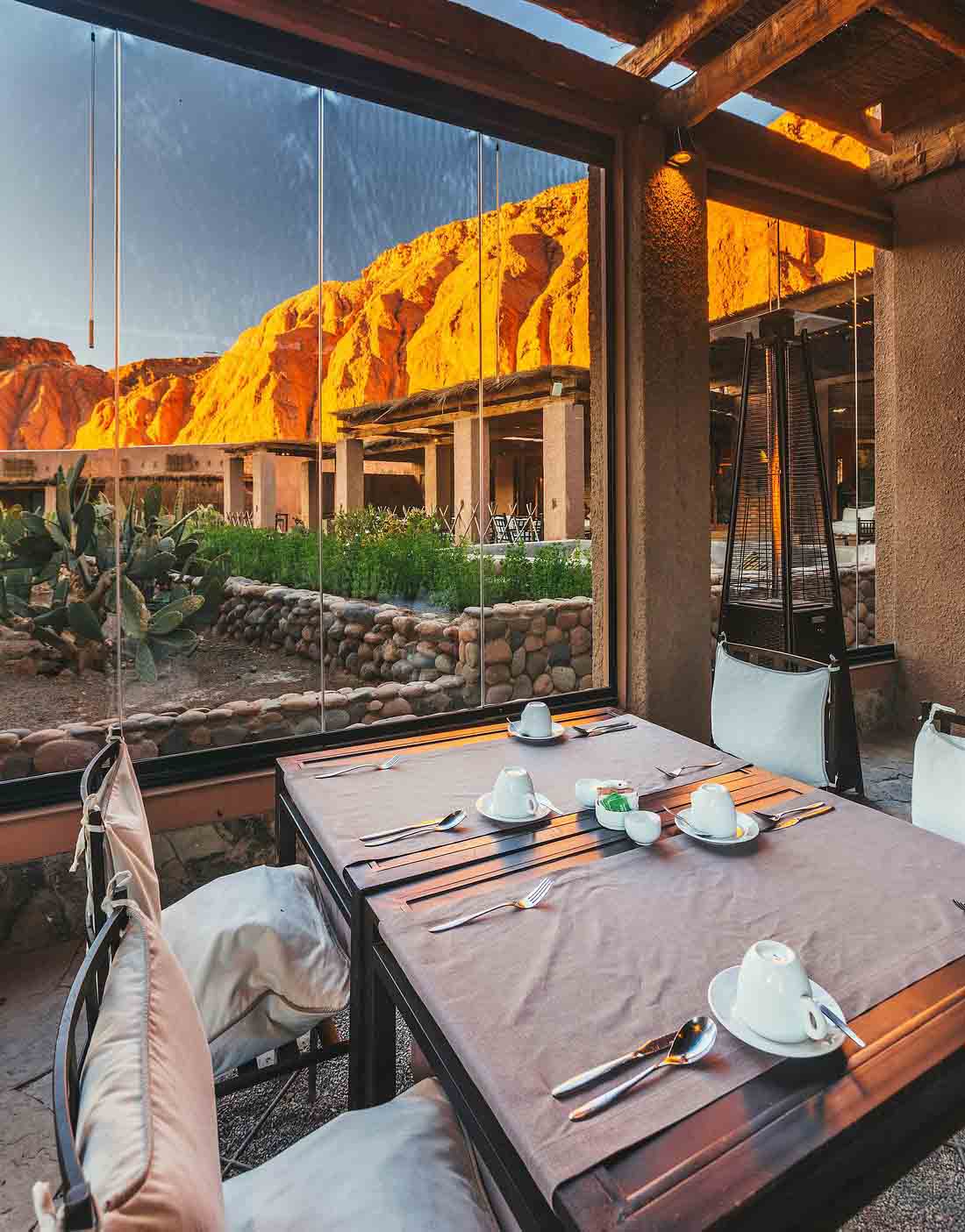 Indulge your taste buds
Memorable meals are an integral part of your genuine Atacama experience. Alto's culinary journey seamlessly harmonizes with the breathtaking landscape of the desert, ensuring that your taste buds are also taken on an unforgettable adventure.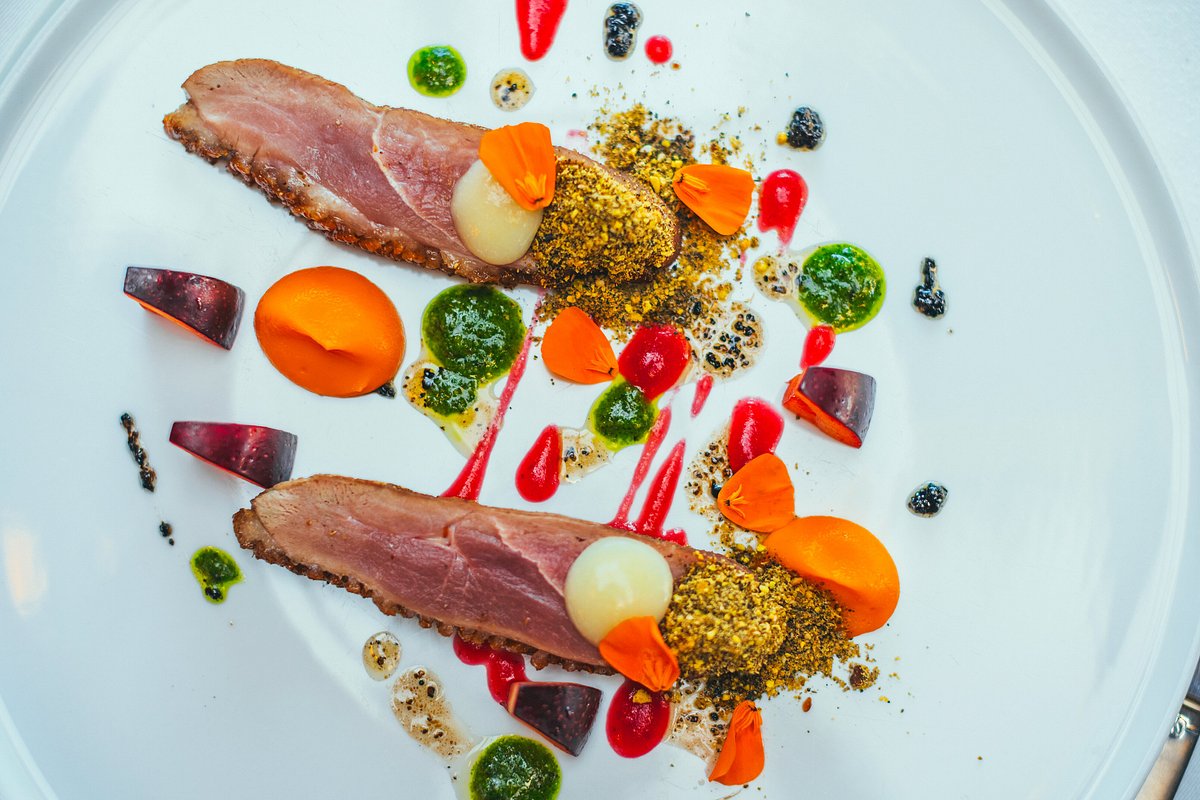 Raise a glass to priceless memories
The beverage selection? Exceptional. Whether you're a devoted wine enthusiast or simply appreciate a good drink, get ready to immerse yourself in the world of Chilean wines. Explore Alto's remarkable collection, featuring top-of-the-line local picks for you to choose from.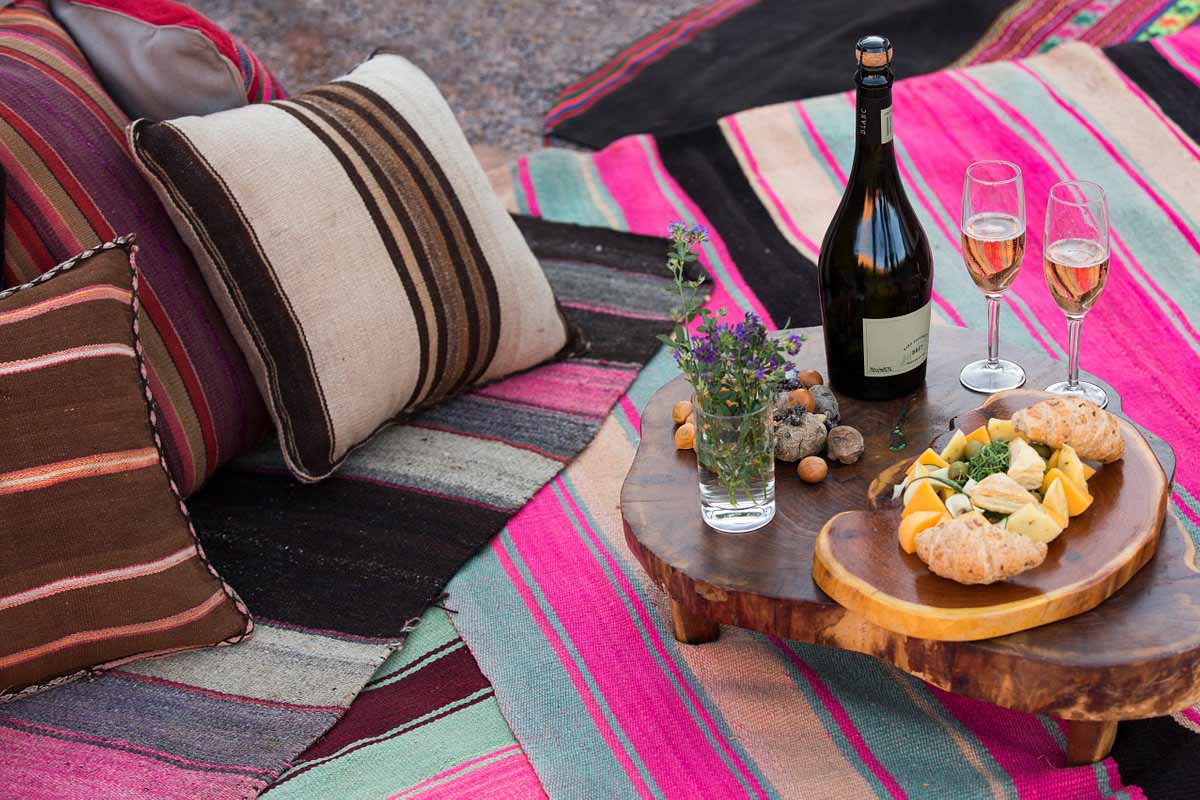 Delight in the flavors of Chile
Indulge in a fresh dining experience as locally grown root vegetables, edible grasses, and grains harmonize to create a palate-pleasing sensation. The chefs at Alto skillfully craft works of art, meticulously designed and bursting with flavor.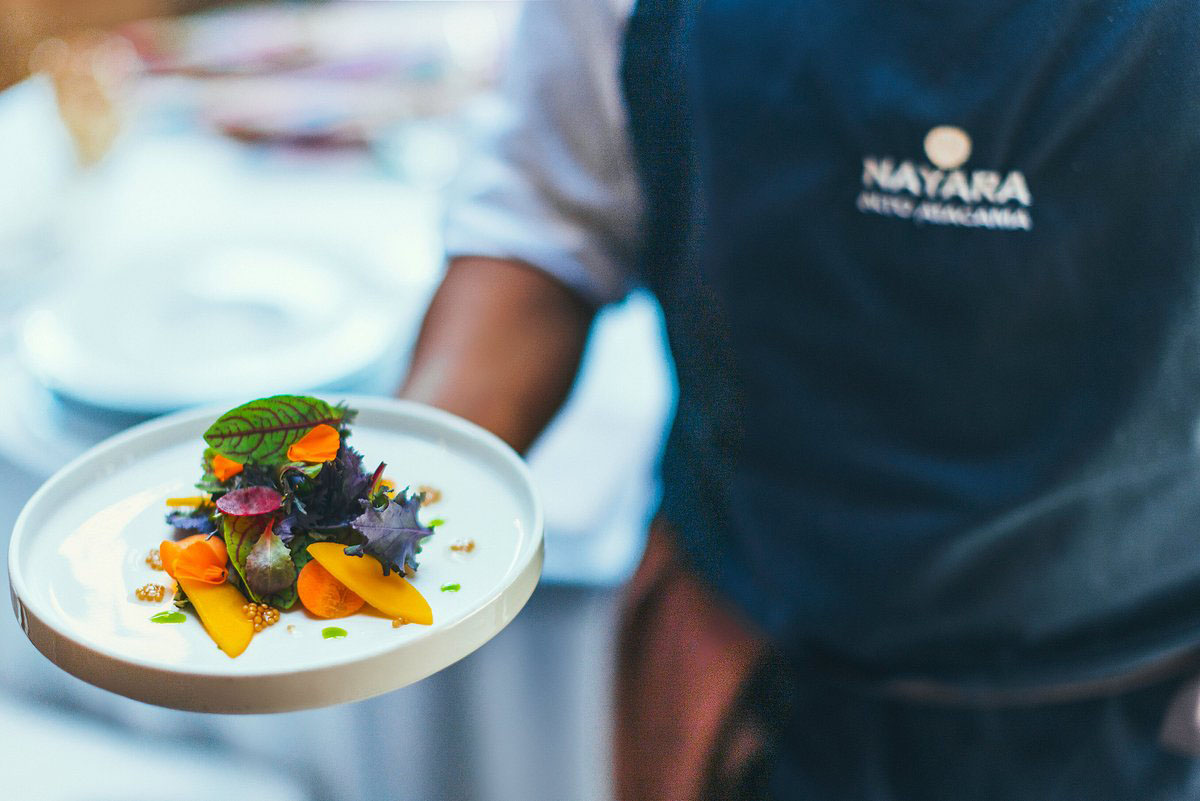 Experience elevated cultural cuisine
In the realm of gastronomy, Alto shares a special connection with the surroundings and the people of Atacama. The majority of vegetables are sourced from their Andean Garden, and the local culture serves as the soul of their menus and culinary experiences.