The Patagonia Andean Lake Crossing Argentina to Chile from Bariloche is one of the most rewarding experiences that you can enjoy in the area. It allows you to travel between two countries and experience two different cultures at the same time. In this article, we'll give you all the information about this route and some curious facts about its history as well as what makes it so special.
I crossed the Andes by the lake from Bariloche, Argentina to Puerto Varas, Chile, during the summer months in January 2017. We started our trip on January 18th in Bariloche and finished at the border between Argentina and Chile on February 2nd. It was an incredible experience that I want to share with you!
Bariloche is located in Patagonia and is a popular tourist destination for those looking to escape the winter weather. It's also where you'll find Cerro Campanario, which is home to one of the highest cable car rides in South America.
The Andean Lake Crossing Argentina to Chile takes you from Lake Nahuel Huapi in Argentina, Bariloche, across the border into Chile, via a series of lake cruises.
Lake Nahuel Huapi is the largest lake in Patagonia and one of the most beautiful natural sights in Argentina. It's surrounded by mountains and is a reservoir of fresh water. It's also a popular tourist destination, so you will find lots of places to stay near its shores. For this adventure, you will have to go through it.
Andean Lake Crossing Argentina to Chile from Bariloche
The suggested route is Bariloche - Puerto Pañuelo - Puerto Blest - Peulla - Puerto Varas.
How much money to spend? The Andean Lake Crossing Argentina to Chile from Bariloche by boat starts at $600 per person (including meals and transportation. Going by bus is much cheaper but more uncomfortable (300-400 USD).
What will you see? You will see a lot of mountains, lakes, and rivers.
The Andean Lake Crossing Argentina to Chile from Bariloche is a must for anyone who wants to discover the beautiful landscapes of Patagonia.
Andean Lake Crossing Argentina to Chile from Puerto Pañuelo - Prices and where to buy the tickets.
The route starts from Puerto Pañuelo, Bariloche. The ticket costs 295 USD (turisur.com.ar). You can buy it online using turisur.com.ar or directly from the ticket office of Turisur in Bariloche.
The ticket is ONE WAY so make sure to check the direction before buying!
There are many different ways to get to Puerto Pañuelo, depending on where you're coming from. If you have time, I suggest taking a bus from Bariloche to Puerto Pañuelo (it takes about 1 hour and costs $0,20).
Voyagers Travel offers several tours that visit both the Argentinean and Chilean Patagonia, these include the Andean lake crossing and other wonderful experiences that allow you to enjoy the entire region at it´s fullest. Here are a few itinerary ideas
to help you get started:
4 day Pumalin Park tour starting at Puerto Varas (Chile – ending point of the Lake crossing): https://www.voyagers.travel/patagonia/tours/pumalin-park-tour
7 day Bariloche and surroundings tour: https://www.voyagers.travel/patagonia/tours/bariloche-tour
12 day Patagonia and End of the World Tour: https://www.voyagers.travel/patagonia/tours/peninsula-valdes-tour
We can customize any of the above and help you book an entire program that is seamless and carefree for a once in a lifetime vacation.
Puerto Pañuelo - Puerto Blest
Puerto Pañuelo is a small town located within the Lago Nahuel Huapi National Park. It has a population of about 500 people, and it's surrounded by majestic mountains on one side and beautiful lakes on another (the lake is named after it)
A one-hour sail will take you through the most important arm of Lake Nahuel Huapi on the Llao Llao Peninsula.
With some time to spare, you can go trekking and appreciate the Cascade of Los Cántaros in Puerto Blest.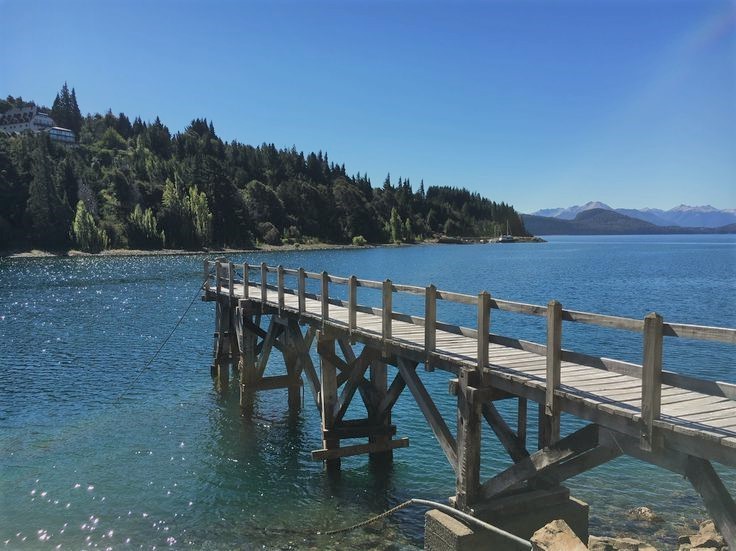 Puerto Blest - Chile
Puerto Blest is located on the west shore of Lago Nahuel Huapi, in the province of Río Negro. It is a small town with only 4,000 inhabitants and is famous for its beautiful landscapes and serene surroundings, which make it an ideal place for tourists to visit.
Once in Puerto Blest, you will board a Bus to Lago Frias. The travel time is 15 minutes and you will spend the rest of the afternoon navigating Lago Frias (25-30 minutes) until you reach Puerto Frias, on the Chilean border. It's very beautiful.

To enter Chile, you will need to go through immigration procedures. The people there are so kind!
To reach Peulla, you must board another bus that crosses the mountain range, through the Valdivian jungle.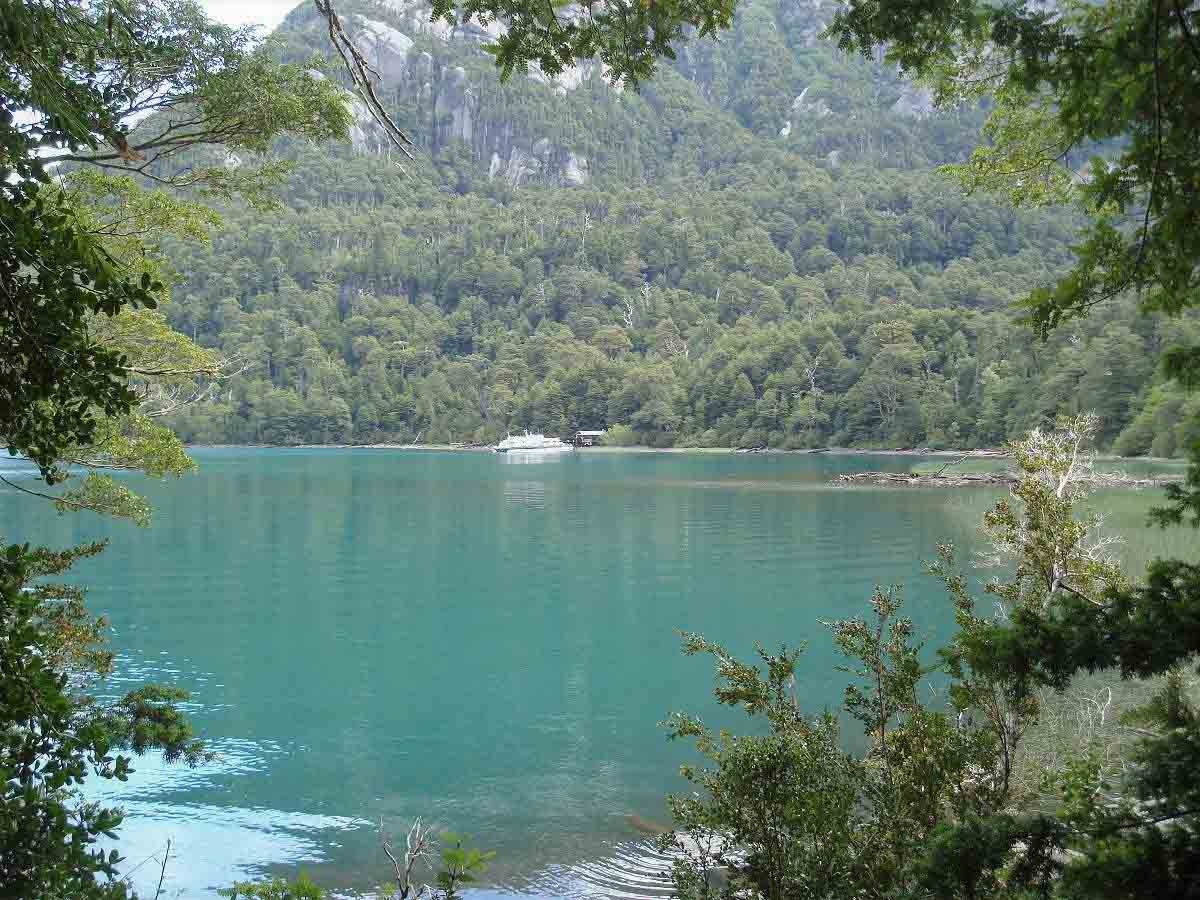 Peulla – Chile
Peulla is a small village in the south of Chile. It's surrounded by the Andes and has a small lake (Lago Todos Los Santos). The average temperature never goes above 17 ° C, so it's really cold there!
Peulla's economy is based on tourism and hydroelectric plants provide electricity for everyone living there.
If you want to visit this beautiful place don't forget your camera because many things will catch your attention: Parque Nacional Vicente Pérez Rosales with its beautiful landscapes; Osorno Volcano which can be seen from almost everywhere; There are so many things that we didn't have time enough to see them all!
Peulla, Chile/Argentina - Puerto Varas, Chile
After arriving in Peulla, you will navigate to Petrohue via Lago Todos Los Santos. Finally, visiting the Petrohue Falls, you reach Puerto Varas, which borders Lake Llanquihue.

Puerto Varas
Puerto Varas is a small city located on the shores of Llanquihue Lake, in the Los Lagos Region. It has about 25,000 inhabitants and its main economic activity is tourism. It is known as "the capital of roses" because it has many rose farms that are exported to Europe and other parts of the world.
There are hotels for all budgets, restaurants that offer excellent gastronomy, and beautiful gardens.
Puerto Varas is one of the most beautiful cities in Chile, a place where you can enjoy nature at its best, surrounded by volcanoes and lakes. And if you like adventure, you will find activities such as trekking through the forest or climbing volcanoes.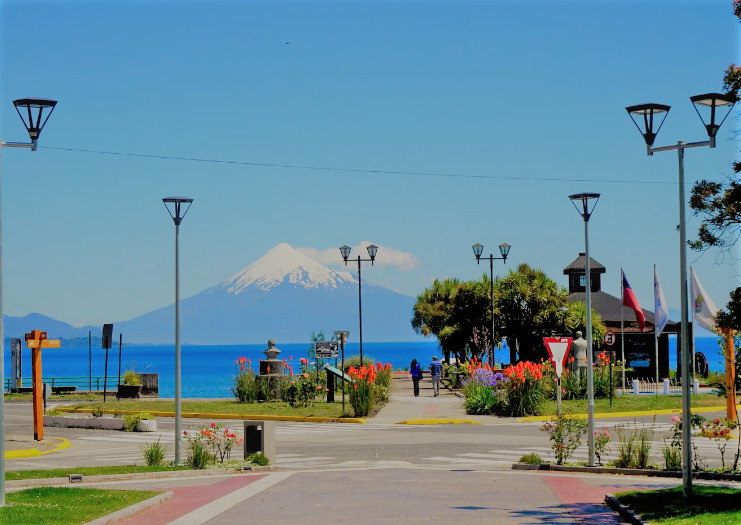 Conclusion
The Andean Lake Crossing is a rewarding experience.
It is a long trip and you need to be able to enjoy it, but if you do so, then it will be worth every step. The scenery is beautiful.
I was lucky to be able to experience the crossing with my girlfriend. It is an unforgettable and rewarding experience, full of beautiful landscapes and wonderful memories.
As you can see from my experience, it is very easy to cross Andean Lake in Argentina to Chile. It's great for a weekend getaway with friends! The views are beautiful and the boat ride is so fun too!