Ready for your next adventure or day trip with the family? Get inspired by my 7 favourite easy trails in Nahuel Huapi National Park, which are ideal for families! If you're looking for a more intense hike, I have something for you as well. I was born and raised here in Bariloche, and here are my top 7 list of hiking trails in Nahuel Huapi National Park.
The Nahuel Huapi National Park is part of two provinces: Neuquén and Río Negro, these are part of the Patagonia region in Argentina. Throughout the year, visitors can enjoy hiking trails through forests, lakes, and mountains as well as cultural heritage. Among the highlights of this park are the magnificent views and the beautiful forests.
Hiking is a great way for people with different fitness levels and interests to enjoy nature together. There are many types of hikes that can accommodate hikers from beginners to advanced hikers. The trails in this area are some of the best treks in South America.
This guide will help you choose which hike is right for your group!
Refugio Frey


I recommend that you take the Refugio Frey via Cerro Catedral path in Parque Nacional Nahuel Huapi, especially if you have time. This is a very nice hike through a forest, which leads to Cerro Catedral and some incredible views. The route is difficult and requires a certain level of fitness. Generally, it takes 6-7 hours to complete the trail, which is 18 km long in total (round trip).
Summer is the best time to visit this route, between December and February. An unforgettable hike in one of the most spectacular
mountain landscapes you will ever encounter in your life!
I loved climbing Refugio Frey. It was a differential experience in my life, because I had never faced such a challenge. It is not easy nor will it be pleasant all the way, but once you reach the goal you will be more than satisfied. Be sure to take enough water with you and some food.
Sendero Cerro Lopez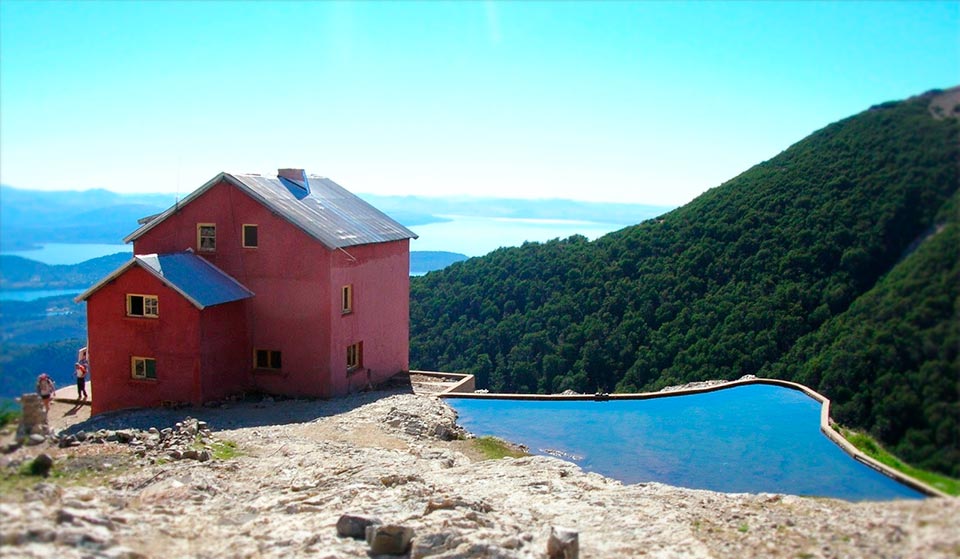 I would definitely recommend this hike to others! The trail is quite easy and well marked, however, as you get closer to the end it becomes a bit more challenging.
You will encounter a variety of terrains, such as dense forests, mountain streams, and spectacular views. Because it's a popular route among experienced hikers, there are clear footprints along most of it so it's easy to follow.
I spent about 5-6 hours on this hike, and it was absolutely beautiful. I would recommend doing this hike in warmer months when there isn't snow on the ground (December to February). It's a trail of 10 km in total (round trip) long.
I really enjoyed the Cerro López trail. I went with a group of people, some of who were not in shape and got tired quickly. Even though they had problems going up and down the mountain, at the end of the day all of us took home great memories. Definitely an experience that I'd like to live again.
Cerro Campanario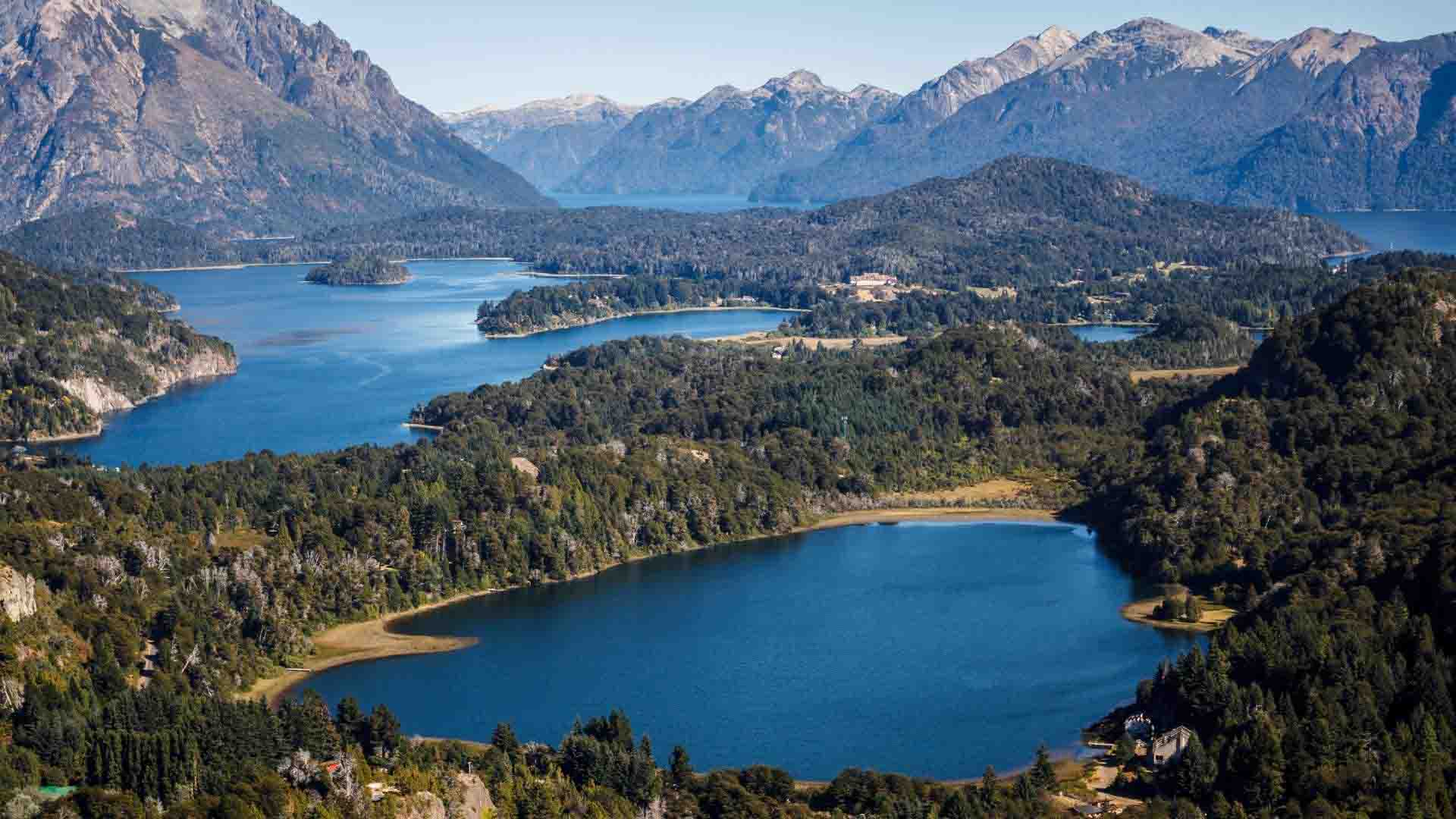 The trail begins at the base of Cerro Campanario and is a relatively easy, mostly level path to the top. The view from the summit is one of the best in all of Bariloche, with views over Lake Nahuel Huapi and its surrounding peaks. There is also a café on top for those wanting to take a break at this moderate incline trail.
The first part of the trail is a steady climb through woods with some small rock outcrops. The path then narrows and gets steeper, but there are safety ropes provided by park rangers if needed. If you're feeling energetic you can carry on past the summit to Cerro Otto which has an observatory at its peak - this will take another hour or so.


This trail offers an exciting mix of high elevation views and a moderately steep climb to the top of Cerro Campanario. I completed this hike in summer and can attest that it's possible to do so with little difficulty. Perfect for beginners. It's a trail of 1 km in total (round trip) long and it takes around 1 hour.
If you want to cross the trail without distractions, I recommend you bring water, a coat, and food. The views here are impressive, so don't forget to take photos.
Cascada de los Duendes - Mirador Lago Gutierrez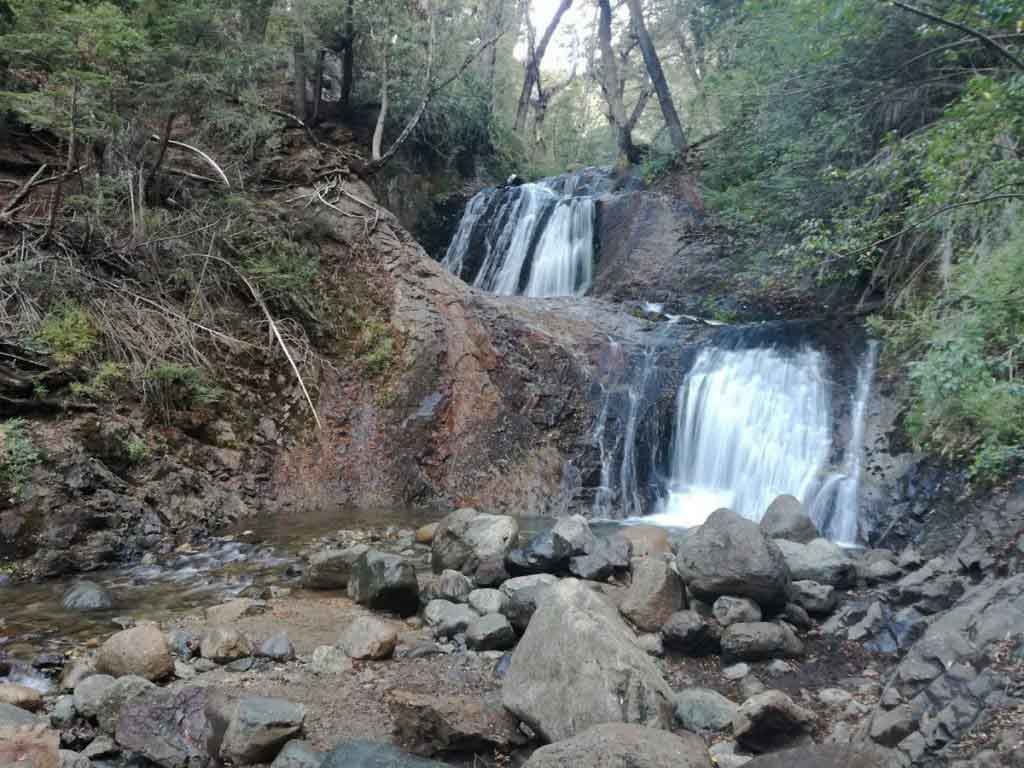 I had the pleasure to hike this trail in April 2019. It was a very relaxing walk with beautiful views of the lake, and some trees and birds along the way. I definitely recommend this route if you want to get out of the city and enjoy nature, you will have amazing views of the lake at different points in the hike.
First, the trail takes you to the Cascada de Los Duendes waterfall, a hidden gem in the forest with a small but powerful flow of water. After crossing the river, there is a steep hill that leads to a small lookout area where you can see Lake Gutiérrez. It's a trail of 3,2 km in total (round trip) long and it takes around 1 hour.
Cerro Tronador


If you want real adventure, you need to try Cerro Tronador. The trail is difficult and the passage takes about 13 hours, but it's worth all the sweat. This hike isn't for beginners. You will have to have some physical condition and get ready for a challenge. It's located in Patagonia, near Bariloche city in southern Argentina but it's also shared with Chile, where you can see spectacular lakes and rivers nearby.
It is not for the novice hiker. It's a difficult trail, but utterly beautiful and worth the effort. I would recommend doing this hike in the summer. We did this hike in late spring and it was pretty cold. It's a trail of 30 km in total (round trip) long and it takes around 14 hrs.
Spending the night in the refuge can be a great choice after a tiring hike. The people of the shelter are friendly, and you can rest comfortably in a unique place.
Cerro Llao Llao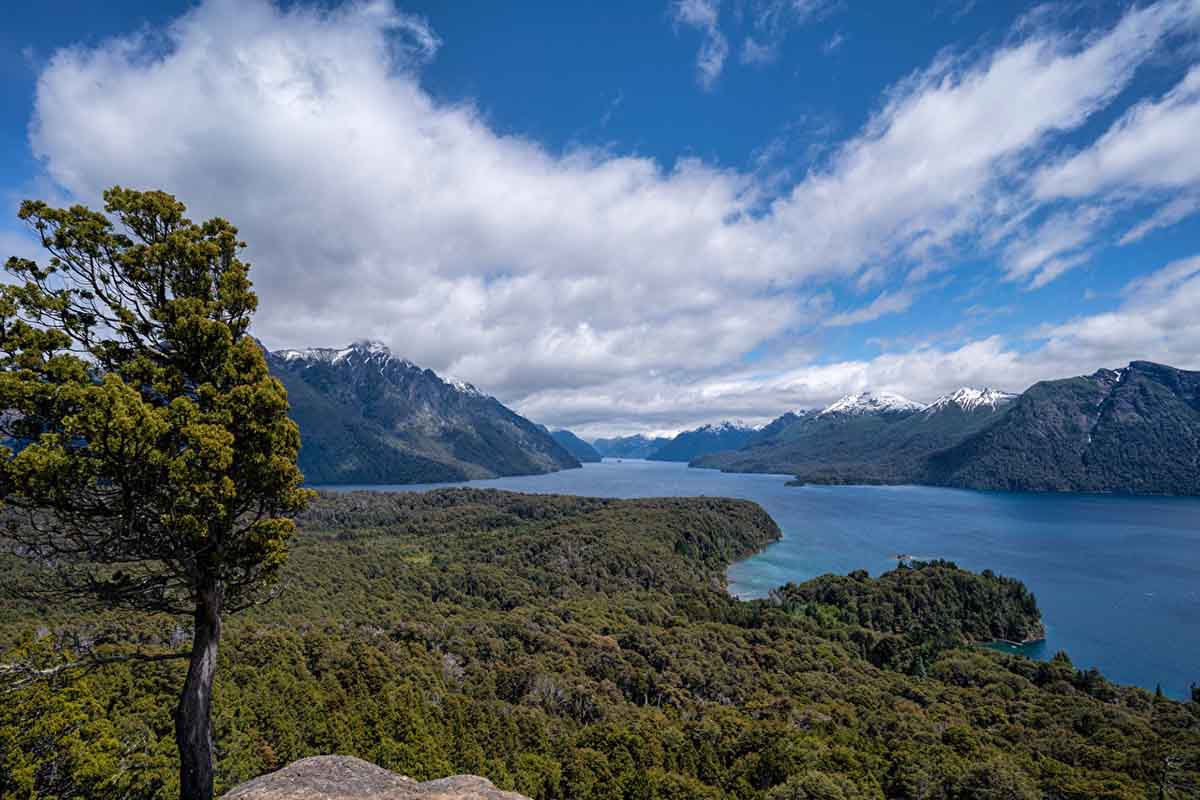 I would highly recommend this hike, especially for first-timers. The trail is one of my favorites in Patagonia. I did the trail in 2016 and it has always been on my "must" list since then. On this tour, we will start from the entrance of the Cerro Tronador National Reserve and hike through beautiful forests.
This easy trail is 5.6km and doesn't require a lot of physical fitness to hike, it takes around 2 hrs. A must-do experience with your family, friends, or even alone.
If you go by car, you can use the parking lot located at the beginning of Sendero Arrayanes, where the Llao Llao Information Center is located. From there you have to cross the paved road and continue walking in the same direction for about 300 m. until finding the sign that indicates, on the right, the beginning of the Path to Villa Tacul and Cerro Llao Llao.
I am in love with this trail and recommend it to every friend, family member, or tourist who comes to visit Patagonia.
Sendero Mirada del Doctor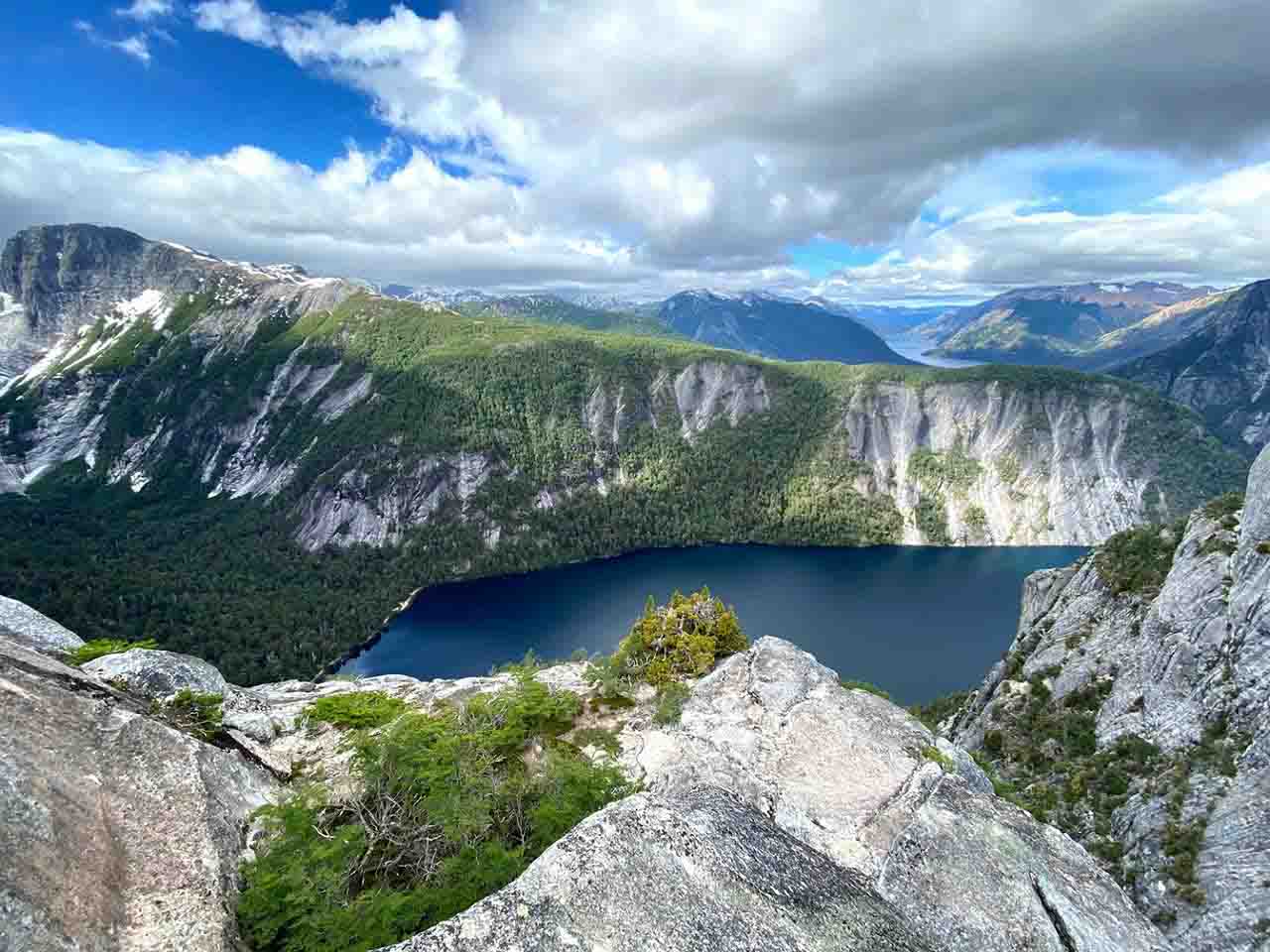 Cerro Mirada del Doctor is a must-see in your lifetime. This moderate trail has a steep section, which it's pretty uncomfortable both ways, but the view is worth it. The panoramic view from up here is truly breathtaking.
The hike to reach this viewpoint takes between 3-4 hours and is possible for anyone with a moderate fitness level. It has a beautiful view at the end, so definitely make this place a part of your itinerary. It's a trail of 8,4 km in total (round trip) long.
As you can see, there are many hiking trails in the Nahuel Huapi National Park. Other ones that we recommend include:
Arroyo Goye, Refugio Manfredo Segre (2 days, 1 overnight)
Isla Visctoria, Puerto Anchorena (short hike)
Lago Mascardi (Arroyo Llodconto) - Lago Steffen (1 day, no overnight)
If you want to do some hiking independently and regardless of your physical condition, then this is an activity that requires preparation and knowledge of the area where it will take place. However, if you are accompanied by someone who knows how to identify signs of danger on any route chosen then there is no need for concern!
Voyagers travel offers guided treks and hikes, as well as fully structured tours of Patagonia and other areas in Argentina.
Here is a sample 10 day program that includes visit to Nahuel Huapi National Park – Bariloche Tour
If you are looking for a more complete Patagonia tour here is a 12 day itinerary
Voyagers Travel can customize these to your specific needs or include add ons to other areas of South America.