South America is home to many gorgeous natural sights that tourists love. Given all the available natural spots and remote areas in South America, sometimes the best place to get to them is by foot.
This explains why South America is a famous spot among hikers.
If you're planning on making a hiking trip to South America, you can enjoy some of its most beautiful treks by stopping by the hiking routes in this list:
Mount Roraima, Venezuela
When you say mountains, the picture that pops up in our minds would be towering peaks, but when talking about Mount Roraima, this isn't the case at all. This unique mountain has a flat top which has a name: tepui. Tepui means it's a mountain with a flat, table-like top.
This unique formation of Mount Roraima has inspired many art pieces, one from Arthur Conan Doyle and the other from a popular Pixar film. Can you guess what it is?
Well, it's from the movie "Up," and it's the flat mountain top where Paradise Falls is in the film. Knowing that this paradise exists in real life should compel you to go to it yourself.
To complete the hike to Mount Roraima, it should take you a little more than a week or so to accomplish.
El Chaltén, Argentina
For any person who's going to Argentina, it would be remiss not to stop by the country's hiking capital, El Chaltén. With that said, the trekking capital of Argentina is the best place to bring your best travel gadgets for trekking with you.
The gorgeous mountains around the town are an excellent indication of what you're going to get yourself into when you hike there.
Even though it's the hiking or trekking capital of Argentina, it's not a bustling town as you would think it should be. Therefore, you have to expect not to have some conveniences available to you.
Pack all the things that you need already if you're going to head there. If you're there, the two most popular hikes would be the hike to Fitz Roy as well as the hike Cerro Torre.
Although you can do some day hikes there, it's better to do multi-day hikes to be able to bask in the beauty of the ice caps, glaciers, and sparkling lakes.
Torres del Paine, Chile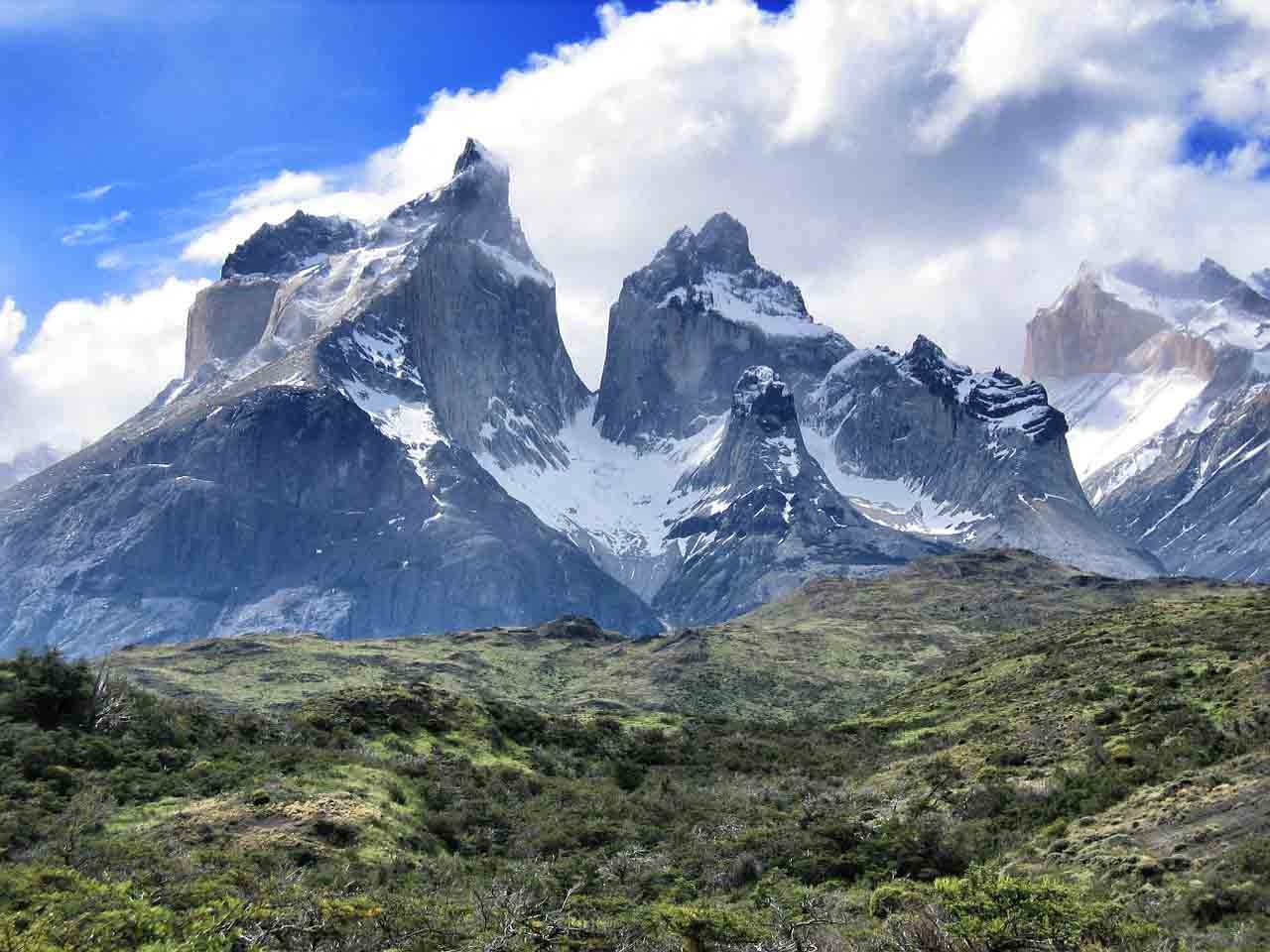 The Patagonian area is home to many gorgeous and exciting hiking trails that every hiking enthusiast should try. There's a reason why there are outdoor clothing and gear brands that named themselves after this area.
With that said, there are plenty of iconic trails in the Patagonian area, and one of them is one that you can find in Chile.
In Torres del Paine National Park, you can hike many trekking routes. The more popular hiking trail to follow is the W trail or path.
It has that name because the course makes a W shape. This hike allows you to visit three valleys in the area. This trail doesn't require you to go camping to get to the sights. At the same time, it's an excellent trail for inexperienced hikers.
Another popular hiking trail is the O circuit. The O circuit is more for people or hikers who want the full experience. This hike should take you over a week to finish, but it should get you to see all the best sights that they have to offer.
Huayhuash Circuit, Peru
Hiking the Cordillera Huayhuash trek is one of the best hikes possible that you can experience in South America. It certainly isn't for beginner hikers since it will take almost two weeks to finish the entire circuit.
Also, it's quite a high altitude hike too, so if you're not used to hiking higher places, this circuit is not for you.
Hiking around the circuit, you wouldn't and shouldn't expect a lot of hikers, which means you'll get an intimate view of the alpine environment around you.
From clear, pristine waters to pure turquoise lakes and the grand mountains, this environment is unabashedly wild and remote. If you want to feel the majesty of nature, hiking the Huayhuash circuit in Peru is a must.
Machu Picchu, Peru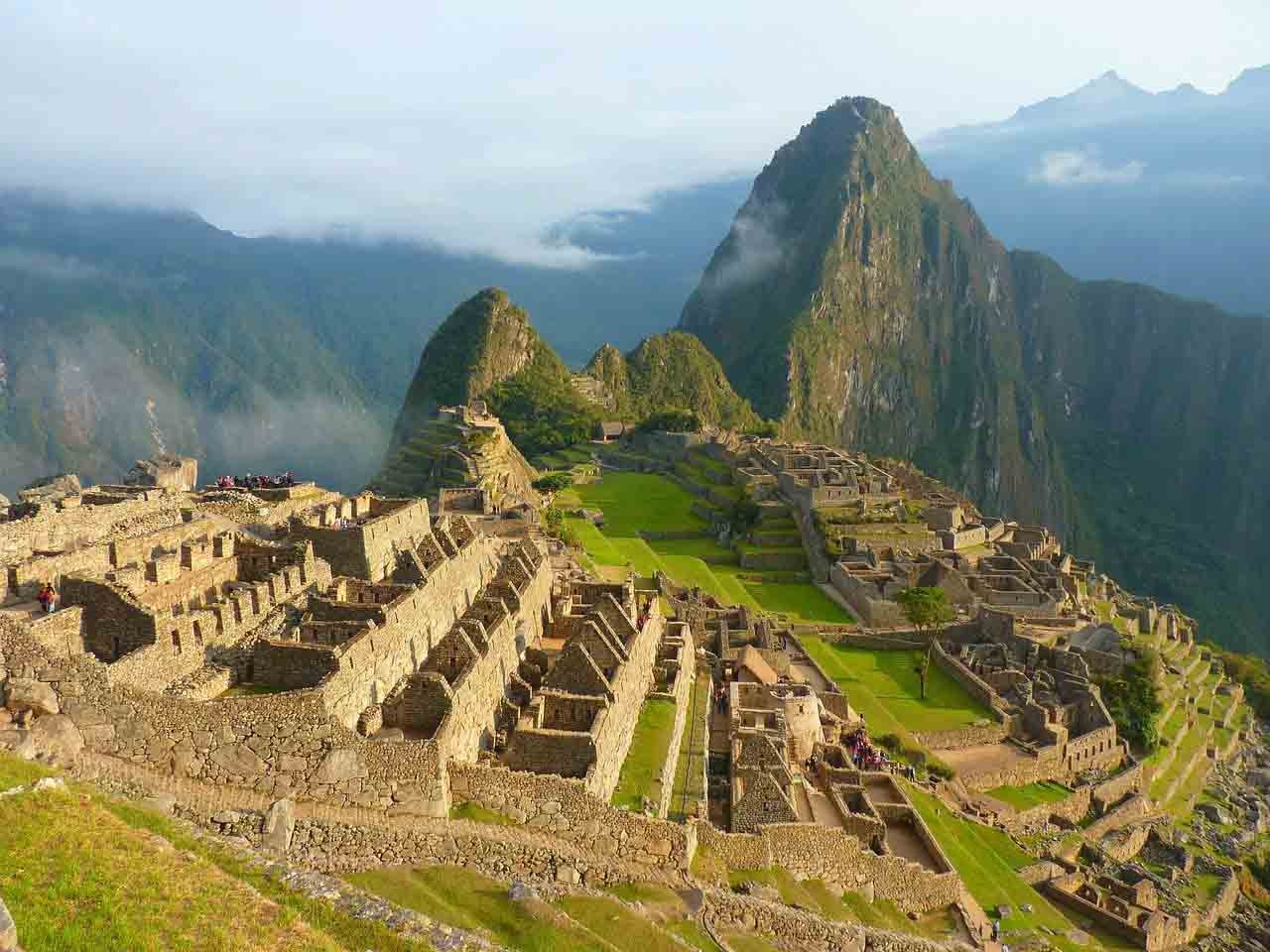 If you want to hike in a more recognizable place, then roaming around Machu Picchu should be on your hiking bucket list. These ancient ruins are a UNESCO World Heritage site to help in its preservation.
If you plan on hiking there, you might have to expect many hikers in the area since it's a tourist spot after all.
With that said, there are plenty of hiking trails that you can follow around when you're in the area. The Inca Trail is the most popular hiking trail, but we'll cover that separately.
You can try other hiking trails if you're looking for something more of a challenge like the Salkantay Trek to Machu Picchu. This particular trek focuses less on the Machu Picchu trail and more on the natural environment around it.
It's beautiful in its own right, even if it doesn't stop by Machu Picchu. Consider taking this hike instead of the more popular and populated Inca trail if you're an experienced hiker.
The Inca Trail, Peru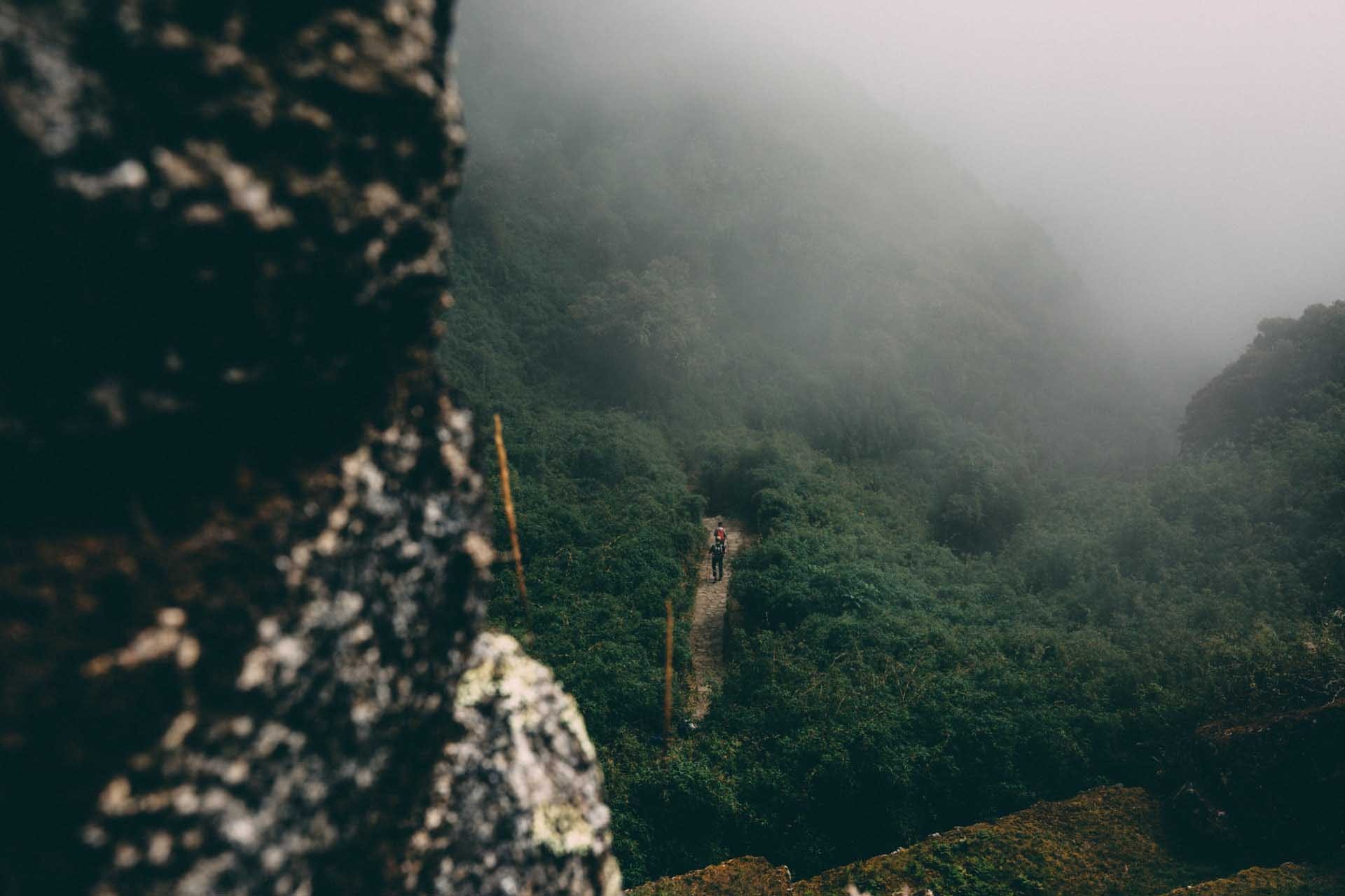 One of the most popular hiking trails there and in the world is the hike in the Inca Trail. This trail is so famous that you need to book months to secure a slot because you will need a permit to hike there.
You need a permit because this is the only hiking trail that leads straight into the ruins through a trek. This hike will take four days in total, and since the track is limited to the number of people, you won't have to worry about it being popular and crowded. However, again, don't forget to book in advance before hiking there.
The best times to hike there would be anytime between April to October. Unlike the Salkantay Trek, you'll encounter more of the Incan ruins along the way. Plus, you'll balance the Andes terrain with the historical Machu Picchu site during the hike.
Ciudad Perdida (Lost City), Colombia
Ciudad Perdida of Colombia, also known as the Lost City, is another unique historical site to enjoy in South America. You can find this city in the verdant jungles around the Sierra Nevada de Santa Marta.
These Mayan ruins are much older than its more popular brother, which is the Machu Picchu.
The Lost City has only been safe for visitors and tourists for the past several years because guerrillas used to rule the area before. However, you don't need to be scared to hike this area.
There are no other ways to be able to get to Ciudad Perdida aside from on foot. You also need the help of a tour guide to help you navigate the area. The entire hike will take you anywhere from four days to a whole week.
Quilotoa Loop, Ecuador
The most popular hiking trail in Ecuador is a trail that isn't too filled with tourists, so you can still enjoy it in relative serenity.
That hiking trail is the Quilotoa Loop that wraps around the vicinity or outline of the Quilotoa Lake. The entire hike will take you around four or five days to finish, and it's going to be of moderate difficulty.
You're also going to encounter some mountain lodges and even local villages with friendly residents. You can stay in these lodges and enjoy local cuisine while you're at it. It's undoubtedly an all-in-one experience when you're in Ecuador.
Kaieteur Falls Trek, Guyana
Guyana itself isn't a famous country for tourists, but it's precious hiking trails leading to gorgeous natural sceneries even more so. The entire hike to get to the Kaieteur Falls will take you about five days or so to finish.
However, you'll see mostly undiscovered and untainted natural wonders in the area once you get there. Although it's Guyana's most advertised natural wonder in the country, you'll be hard-pressed to find any droves of tourists in the area.
You can get to the falls through an independent trip, but the logistics of it all can be a nightmare. However, you can also hike and see the falls without spending too much.
Huayna Potosi, Bolivia
A reasonably popular hiking trail in Bolivia, around the Cordillera Real area, is the Huayna Potosi. This hiking trail is even open to beginner hikers.
You can go through a three-day hike to enjoy panoramic views of the snowy mountain range around you. It's a pretty high hike up a glacier, which is why it's surprisingly easy, especially given the reward waiting for you at the top.
Although beginners can certainly try it, it doesn't mean that you can get away with carelessness when you're there. Ensure that you do the correct preparations for hiking up a mountain before you take on this gorgeous behemoth.
Ausangate Trek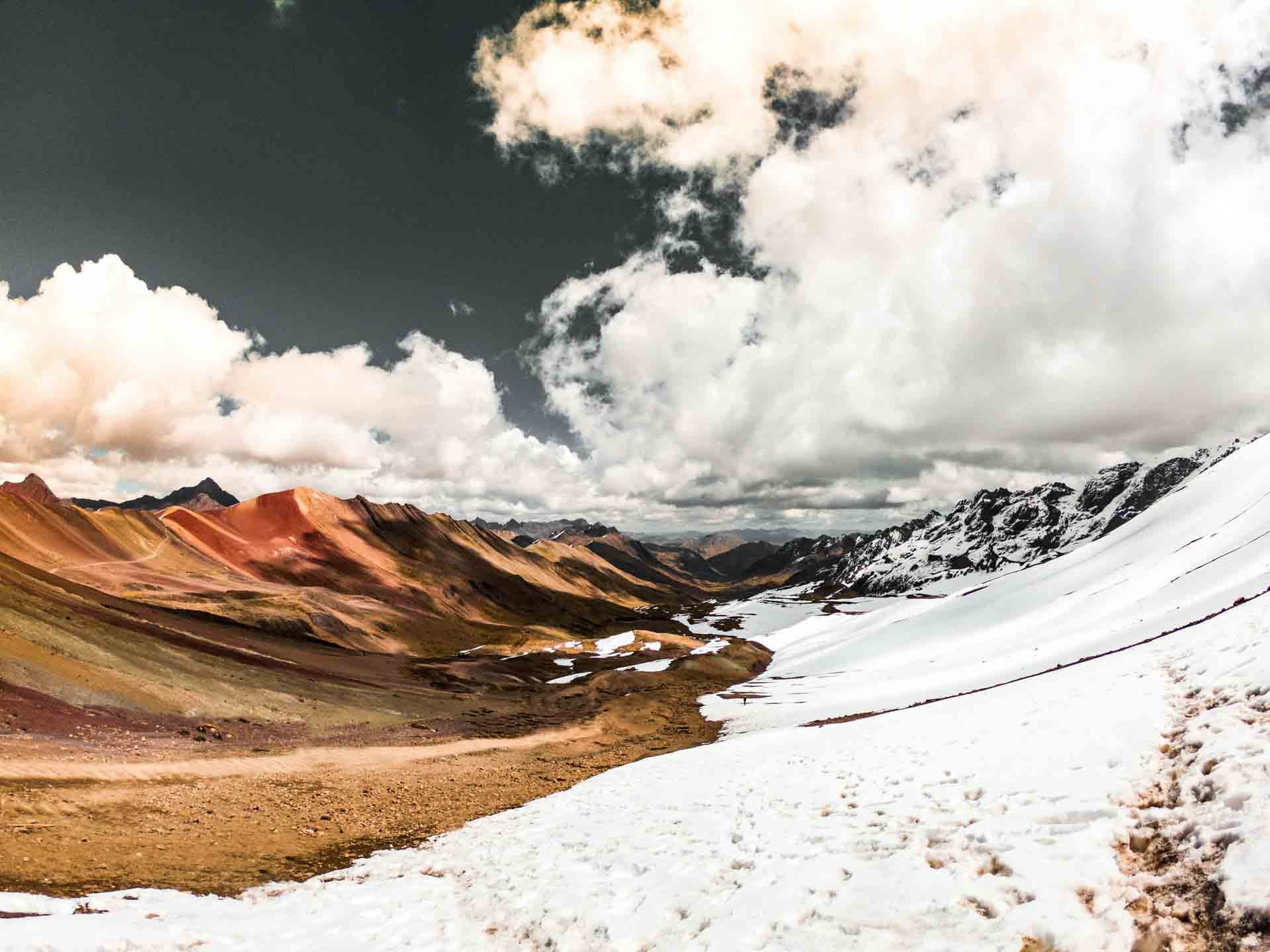 An out-of-this-world and almost fantastical hiking trip that you would want to take in South America is the colorful mountain around the area.
The Ausangate Trek itself will take you about five days to complete. Once you get there, you'll be surprised with just how many colors you'll find wrapping itself around the mountain.
The different colorization of the mountain is due to geologic weathering, including rusting. It's certainly a place that is better seen in real life than in pictures.
Fitz Roy & Cerro Torre, Patagonia
Another quintessential Patagonian hiking trail that any hiker would want to try is Fitz Roy and Cerro Torre.
All-in-all, these two hiking trails should take you to the serene Laguna Torre and then straight to the towering Fitz Roy in the distance.
This hiking trail is the best if you want to get both the white glacial mountain hike and a stop by a beautiful lake destination. Since this trip will take you about two to three days to finish, you're going to enjoy a camping trip under the stars.
The best time to do this hike is anytime between October to April.
Chapada Diamantina, Brazil
Many of the hiking trails that we covered in this list lead to snowy mountain tops. However, if you want a more lush green environment, you might want to try trekking in Brazil to Chapada Diamantina in particular.
If you plan on hiking to Chapada Diamantina, you should connect with a hiking guide so that you don't get lost. It should take you about a week or so to be able to finish the entire hike.
The entire hike should take you anywhere from loud waterfalls to caves filled with deep, enchanting blue waters. It's an all-around experience that is sure to fill up your camera's memory card from the number of gorgeous natural sights there.
Colca Canyon, Peru
If you want a more verdant version and a deeper equivalent of the Grand Canyon, try the Colca Canyon in Peru.
This canyon is twice as deep as the Grand Canyon. The entire hike will take you about two days to finish. It's even a trail that's suitable for people without much hiking experience.
The best months to hike during Peru's drier seasons are from May to October.
There are plenty of things that you can behold there. You can even try bathing in the thermal baths there. Staying overnight is also a much-needed experience to allow you to experience all that the canyon will have to offer for you.
Montes Martial Circuit Trek, Argentina
Suppose you want to hike to the end of the world, head on to South America's southernmost city, which is Ushuaia.
Ushuaia is a city with the famous moniker of being "The End of the World." You can enjoy a hike around the Montes Martial Circuit Trek when you're there, which you can find in Tierra Del Fuego National Park.
The entire hike should take you about four days to finish. And you can experience bright blue lagoons and sparkling lakes as well as green and gorgeous forests.
It will take you three days to complete and can be a challenging hike, so make sure you prepare for the hike before trying it.
The South American trekking trails listed above are sure to give you natural and spectacular sights. If you're looking for some treks to start while you're there, you can't go wrong with the trails on this list. For a series of amazing day hikes consider a Galapagos Islands Vacation.