An area of outstanding natural beauty and a landmark destination for evolution, a visit to the Galapagos doesn't necessarily mean cargo pants and tours in a beat-up old jeep!
For the more seasoned, discerning traveller, you can experience this incredible spectacle in pure luxury by customizing your trip to make your vacation to these iconic islands a once in a lifetime experience.
Here's just a few ways that we can transform your next vacation from a great trip to one that you will treasure memories of for a lifetime.
Personal tours
If you're not a fan of being loaded on to minivans like cattle and would prefer a more personalized experience during your Galapagos Islands tour, then this is something that we'll happily arrange on your behalf.
Working with area experts and a professional nature guide means that we can tailor your cruise and visit to the islands (accompanied by your personal guide) to your exact requirements. We're committed to helping you make the most of your time in this outstanding natural paradise.
Sail in style
Getting to the Galapagos Islands usually means a boat ride with other tourists, but if you're really looking to push the boat out (sorry, couldn't help myself!) then why not mark this special vacation with a luxurious private charter for you and your group?
Not only will the luxury yacht take you anywhere you'd like to go during your charter, you'll enjoy five-star accommodation, attentive service and exquisite food.
You'll also be accompanied by a dedicated, certified bilingual guide. When you've done exploring, jump in the amazing jacuzzi or head to the panoramic sundeck where you can enjoy an array of delicious meals freshly prepared for you as you take in the wonderful wildlife that surrounds you.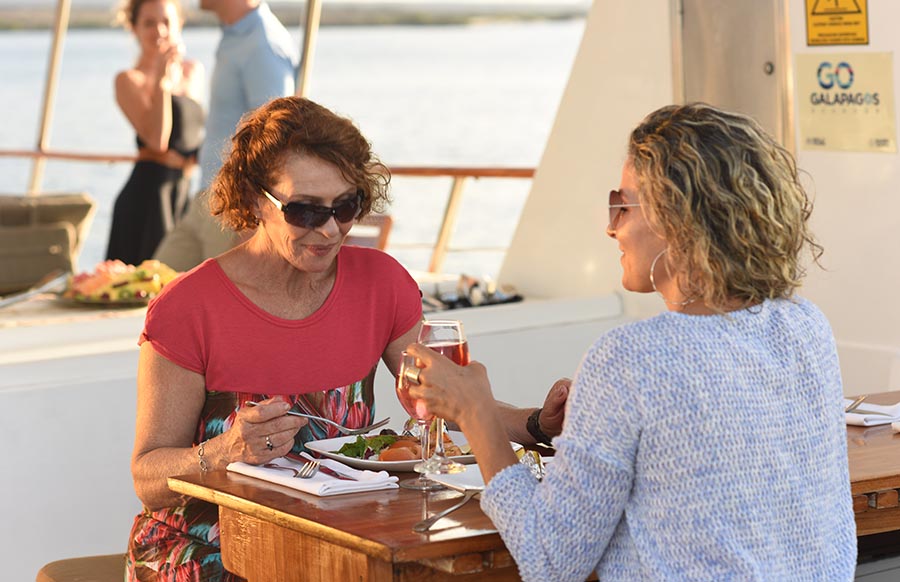 Spectacular scuba diving
No-one knows the Galapagos Islands quite like our scuba instructors, and when you vacation with us, you'll have their undivided attention as they guide you into the deep to discover the fantastic marine wildlife that call the Galapagos home.
Our scuba instructors take intimate wildlife experiences to a whole new level and can help you find those elusive species such as White Tip Sharks and Marine Iguana in these challenging waters.
Ideal for wildlife lovers and keen photographers, let us be your guides in this watery wonderland for an experience that you'll never forget.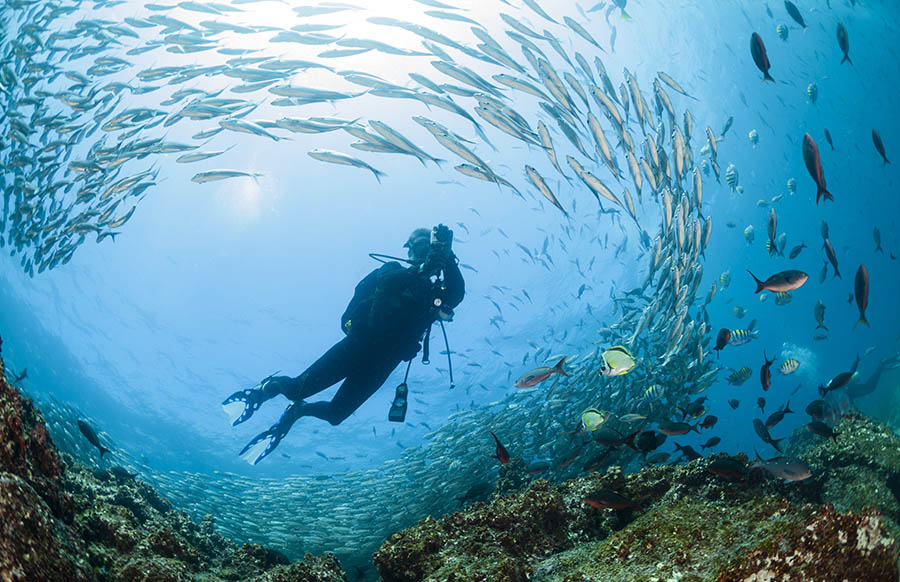 Take a look of these tour programs:
1. Galapagos Itinerary: Enchanted Luxury East and West Galapagos Islands Cruise
2. Galapagos Tour: Stunning Galapagos Tour
3. The Andes Cotopaxi Ride and Climb
4. Peru Tour: Family Adventure Tour
5. Ecuador Tour: Otavalo Market