If you're thinking of taking a trip to South America, why not combine two iconic destinations in your vacation for the trip of a lifetime?
With a little help from the travel experts here at Voyagers, we'll help you tailor your vacation and show you exactly what this amazing continent has to offer and why it feels a million miles away from anywhere you may have experienced before.
Here's a brief guide to what you can expect when you join us on our Galapagos & Machu Picchu tours.
Discover Quito, a Unesco World Heritage Center
A stroll through the streets of Quito is enough to convince you that Quito is worthy of its World Heritage Center title. Filled with historic buildings, tiny squares and magnificent churches and monuments, this city is packed to the hilt with history and culture, so you'll find it hard to tear yourself away to travel to our next destination.
There's also the option to depart from Guayaquil instead, where you'll be able to enjoy the bustling metropolis before moving on to a more serene setting ahead of your cruise to the Galapagos Islands.
Visit the islands that inspired the theory of evolution
One of the most significant places in the world for wildlife, cruise with us to the gorgeous Galapagos Islands where you'll be guided by our resident expert. Expect get you close to some of the world's rarest creatures and see an incredible variety of wildlife first hand both on dry land and in the water, before returning to either Quito or Guayaquil where you'll travel to Lima for a city tour.
There's also the option to join us for an adventure into the watery wonderland with our skilled and highly experienced scuba instructors during your stay, a must for confident divers who want to see some of the island's more elusive residents.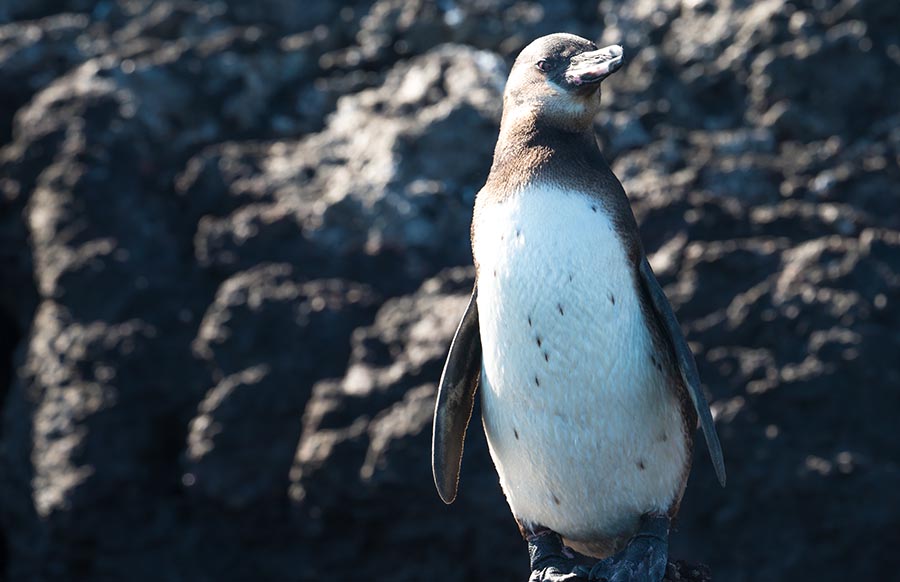 Breathtaking scenery at Machu Picchu
Once you've enjoyed the sights and sounds of Lima, it's time to depart and journey to another world as we make our way to Machu Picchu.
Nestled high up in the Andes Mountains (which are stunning in their own right), you'll be transported back in time to the days of the Inca civilization and get the chance to walk in the footsteps of the native peoples of this region from another time.
Machu Picchu really is a marvel of human engineering and has a profoundly spiritual feel, so it's no surprise that this iconic destination is on every discerning travelers' bucket list.