Under the shadow of the world COVID19 pandemic Peru has initiated phase 4 of its reopening. As of October 5th, it is now possible to travel to Peru again. Please note the following requirements:
Negative COVID19 PCR Test
Sign and affidavit and accept to complete a 14 day quarantine
Pass the health screening upon arrival showing you have no symptoms
Check the latest update: https://pe.usembassy.gov/covid-19-information/
Although it is not the ideal moment just yet, if you have your heart set on exploring this amazing destination, it is possible. Please note that Machu Picchu is still not open to visitors and the Cuzco airport remains open to humanitarian flights only.
Places you can visit?
Iquitos and the Amazon – Amazon Cruises are operational
Arequipa and the Colca Canyon
Lima, the city of kings and its amazing gastro offer
It is the ideal time to start planning a 2021 Peru vacation, book now and take advantage of many discounts and incentives. You will be helping the tourism industry re-activate and if you decide on the first quarter of 2021 you will avoid crowds and most likely have the main attractions to yourself.
Visiting Peru is an experience that every real traveler should not miss. Peru has the best tourist attractions in South America. The landscapes are especially impressive. The places to visit in Peru are so many, and your trip will be fun-filled.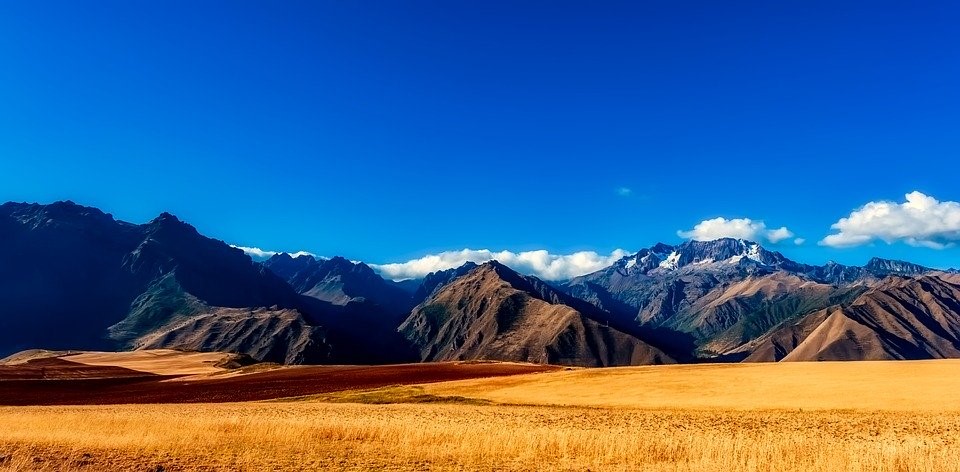 You may have gotten everything you need to travel to Peru ready. Still, you need to take some time to understand what you need to know before visiting Peru. Here are the lists of what you need to know before visiting Peru:
1. A Visa is usually not one of the requirements to visit Peru
Almost everyone is welcomed to visit Peru without a visa. Visiting without a visa is possible as long as you are from any of these countries or regions:
South America
United States
North America
Australia
New Zealand
South Africa
European Union
However, you are required to have a passport valid for at least six months and proof of onward or return travel to enter Peru. Tourists must collect Immigration cards on arrival to Peru. The card will contain the length of time you are going to spend in Peru. The maximum allowed length of stay per trip is 90 days.
Also, you are allowed to have a total of 183 days of trips in one year. There is no provision for extending your stay in Peru. Extending your stay will attract fines. Check the US Embassy website for more info. The persons that are not from the above regions or countries will require a visa to visit Peru.
2.Make Provision for Peru Cash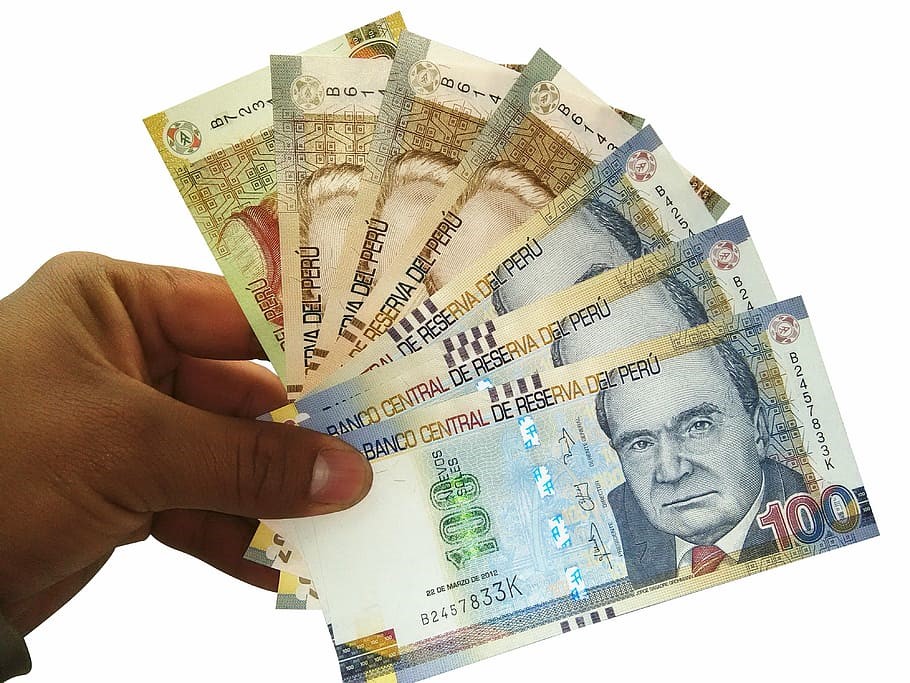 Because Peru is a developing country, it is essential to make provision for the Peruvian money. They are lots of places that accept credit cards, and those places are significant establishments. To make the most out of your trip expenses, you should not limit yourself to areas that make use of credit cards only. Using the local currency will help you get some cheap things that cost a lot in the places that accept cards.
Also, the locals prefer the use of Peruvian currency. They can easily turn down any foreign currency because they feel that you are trying to make their cash inferior to yours. You should avoid exchanging your money through the street guys. As in any country there are scammers in Peru, and tourists are the target for getting fake currencies. You should make the exchange in banks, hotels, or any established exchange center.
3. Get yourself vaccinated before Visiting Peru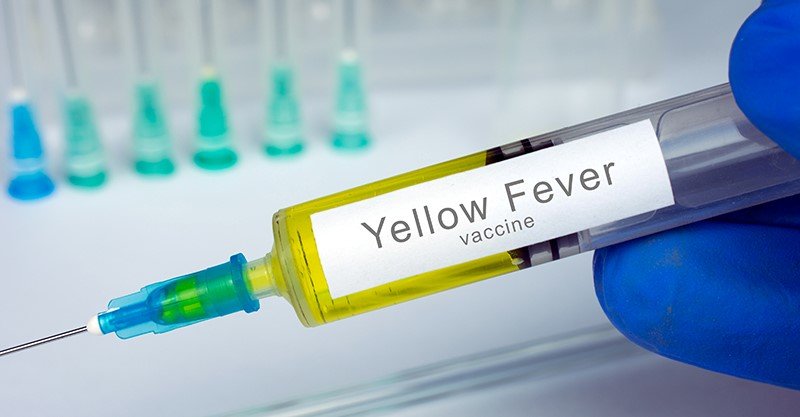 Preparing yourself with the necessary vaccines for your trip is very important. You do not want to fall sick during your trip or after your trip. The recommended Vaccines by the CDC are a vaccination against Hepatitis A and B, Typhoid, yellow fever, Malaria, and rabies. These vaccinations are dependent on a particular area (like the east of Peru) that you are visiting, such as Malaria and yellow fever. The mosquito population in this area is quite high due to the lower altitudes.
Some vaccinations are a must, and should be done 4 to 6 weeks before entering Peru. Make sure to consult your doctor before the trip. There might be other medications that will be important during your trip. Know more on the CDC website.
4. Get your airport hotel booked in Advance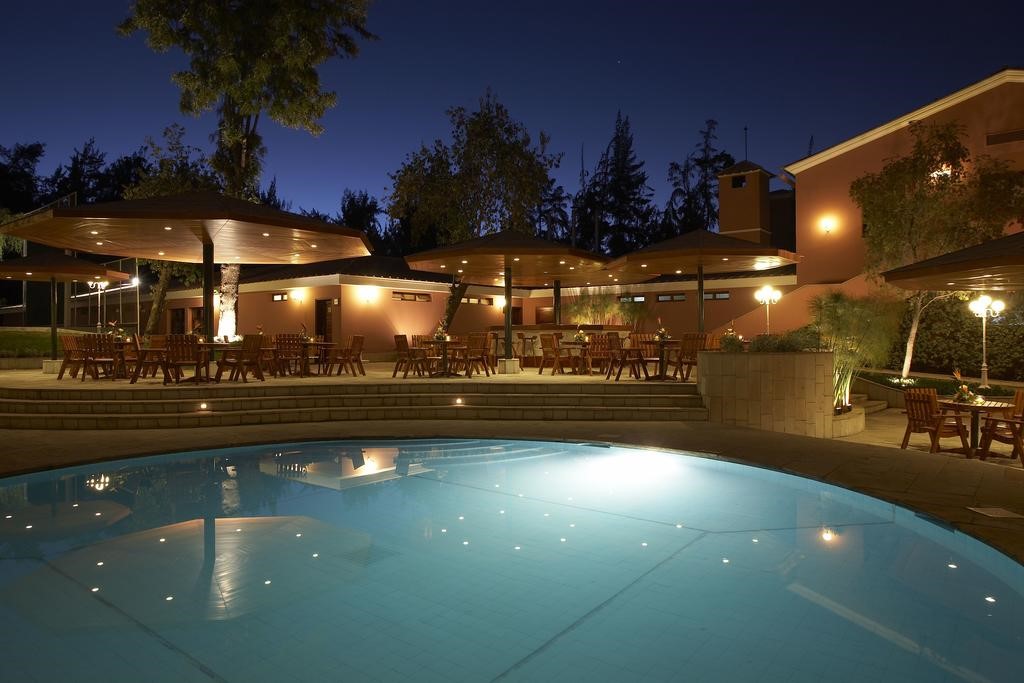 Those coming from the United States always get to Peru very late because of the distance. To be able to meet with your schedule as you might want to get to another destination the next day, you should get the hotel you will stay on arrival booked in Advance. There are lots of hotels that are very close to the airport or tourist areas in LIma. The ones closer to the airport cost more than those away. Some of the hotels that are not close to the airport are about 30 minutes ride to the airport.
5. Prepare yourself against altitude sickness

The altitude in some parts of Peru is quite high (Cuzco, Puno), and most of the fun happens there. Some persons who visit the high altitudes fall ill, while some that are healthier breath without any problems. Hiking the high altitudes requires slow walking and lots of headaches sometimes. In cases where the altitude is extreme in comparison to their home country, some might vomit, feel dizzy, and more.
Here are few ways to you can protect yourself against altitude sickness:
Make sure you take lots of water.
Take light food that has carbs.
Stay away from alcohol.
Use some drugs like Ibuprofen. It helps to stop headaches caused by altitudes.
Your trip should not start with the highest altitude; Make it in a way that you take it from the lowest to the highest.
6.The Plumbing in Peru is not always of a good standard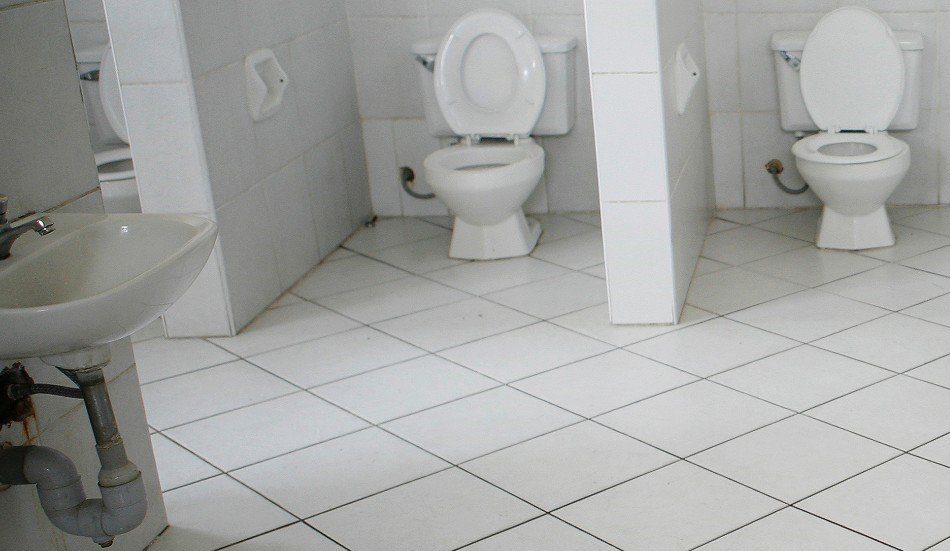 The bathroom and toilet systems in Peru do not meet the standard where toilet papers can be used on them. This is because; the pipes used to build these toilets are very small. Each hotel/lodge provides trash cans or small buckets where toilet papers can be thrown. The toilet papers can easily make the toilets to overfill or clog.
7. Avoid taking in Peru tap Water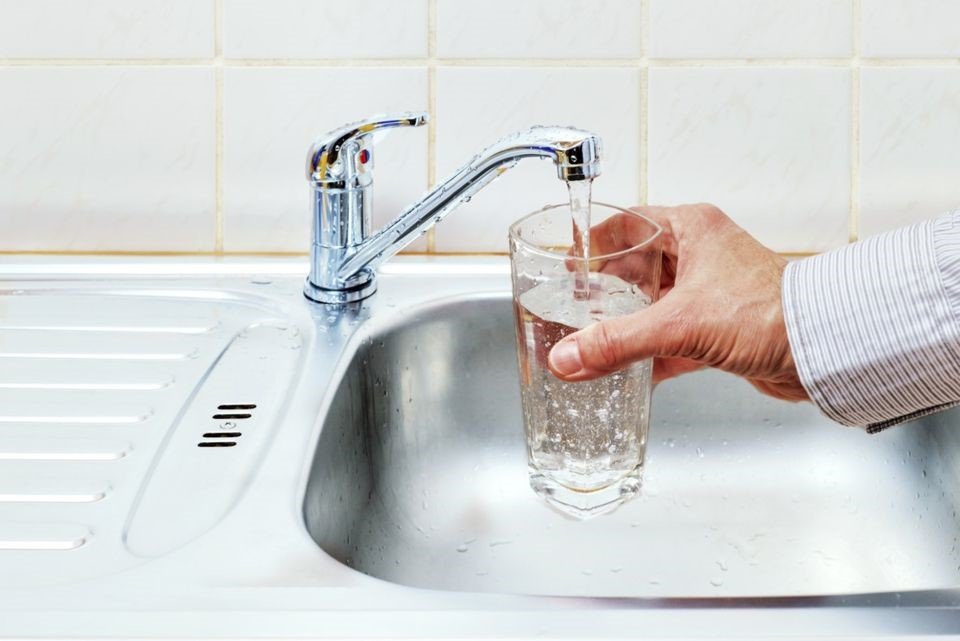 It is a hazardous idea for you to drink Peru water. The water in Peru is has different minerals and bacteria from what you are accustomed to at home. Each hotel makes sure that they provide for everyone bottled water. Also, brushing your teeth is part of it. You should use bottled water to brush your teeth.
The only way you can drink or use the water to brush your mouth is to boil it for more than 4 minutes. You should make sure you use the safest option of using bottled water. Icing your drink is good but you must make sure that it is spotless. The best way is to ask questions before using them. This way, you will know if it's clean or not. Avoiding the water also includes avoiding any form of sipping, even when you are showering.
8. You should haggle when necessary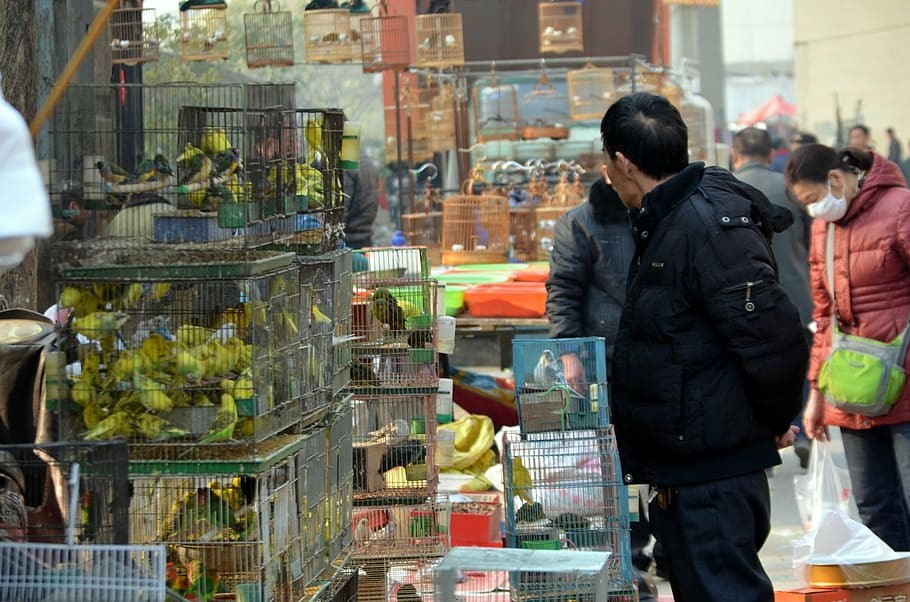 Knowing when to haggle is very important. The locals increase their bills once they get the sights of tourists. However, they are some places that haggling is not necessary. Haggling on the price of hotel and restaurant bills is not essential. There is just this fun in haggling; you get to interact with the locals. Haggling is also a great way to make the most out of your finance.
Haggling works well for individual services that do not have fixed prices. You can haggle on the price of a taxi, tours, etc. The locals start their prices as high as possible. Haggling will help you beat the price down.
9. Get insured before visiting Peru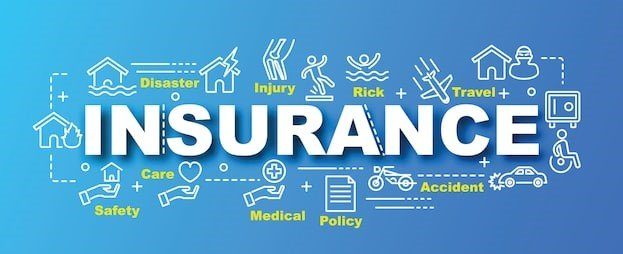 Getting insured when going on any international trip is very important. The essence of the insurance is to protect you against any form of theft, luggage losses, and many more. Peru is a safe country, but in a case where you need to hike or visit remote areas, getting insured is a great idea. You never can tell what might happen along the journey. So take all the necessary precautions to make sure that you are safe. Also, understand your insurance policy to know what's not covered in them.
10.The Best time to enjoy the Ceviche is in the morning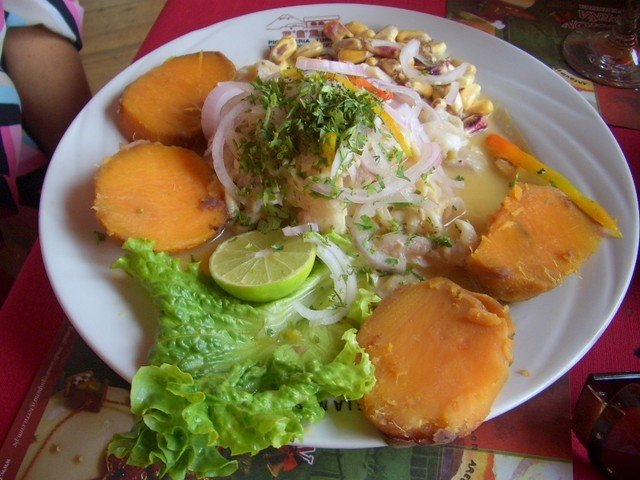 Ceviche is a special type of Peruvian food. Ceviche contains salt, pepper, chili pepper, sliced onions, raw fish, and some lime or bitter orange juice. This amazing seafood dish is available in the coastal areas of Peru. The fishermen get this fish delivered to the restaurants very early in the morning. The restaurants prepare the food and make it ready for consumption. Eating this food in the morning means that it is still fresh. It is one of the foods you must try in Peru.


11.Make Provisions for extra cash and time
It is an easy way around when you want to move from place to place in Peru. However, getting a ticket outside of Peru is much costlier than the amount paid by the locals. So making plans for extra cash is a good idea to avoid being stranded. Also, flying from place to place in Peru means that you must connect to one of the airports. To make the most of your time and money, you should try using the buses. The buses are cheap to board, and they run overnight.
12.Visit Peru in your best Season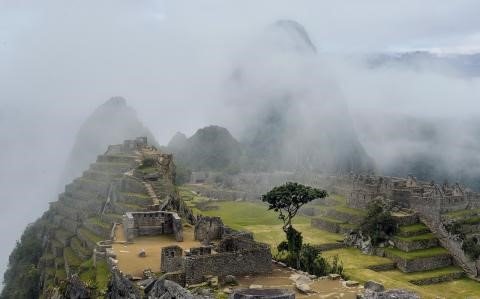 There are two seasons in Peru, the winter and the summer. The winter season starts from May to September. This also works best if your trip includes a visit to Cusco and trekking to Machu Picchu. The winter is the Dry Season in Peru. It is the best Season to visit Peru and the busiest period in Peru. So, any plan to book tickets or the train to Machu Picchu and Inca trail should be done months before your trip time.
The summer season of Peru begins from November to April. It is the warmest and wettest Season in Peru.
Note: There is always heavy downpour in this period of the year. The weather is most unpredictable during this Season.
13.You should get all your tickets to Peru in Advance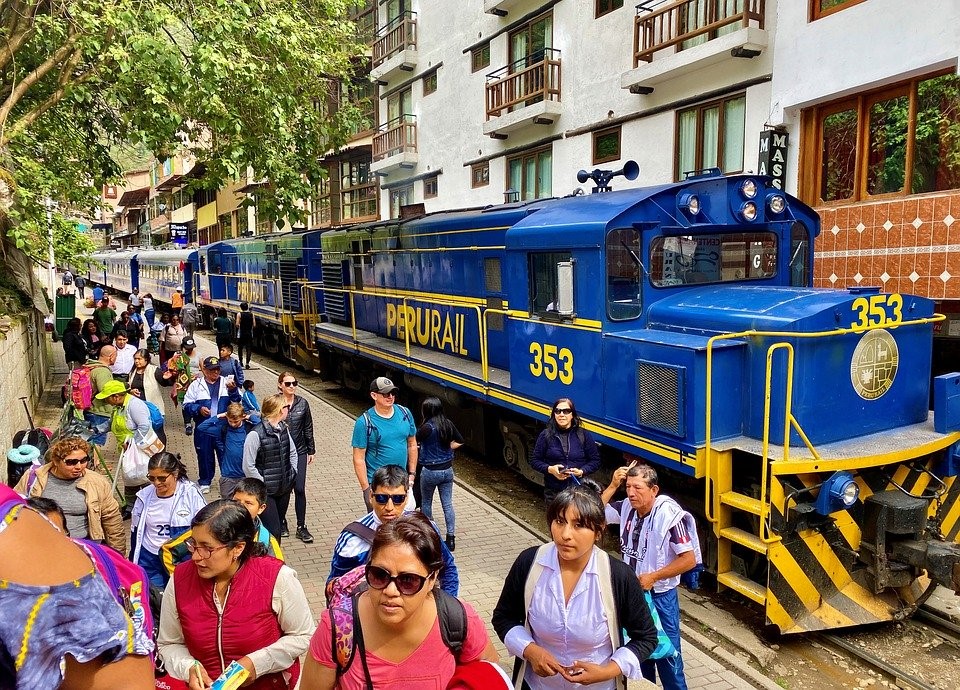 Getting tickets in the winter season in Peru is always challenging to accomplish. This difficulty is because it is the period that carries the highest crowd, and the tickets book up quickly. It is even higher between July and September. It will make sense to save yourself the stress by making the purchase ahead of time and picking it up once you get to Peru.
Also, all tickets to Machu Picchu should be purchased in Advance. More so, now that Peru is reopening after the pandemic visitor sites will be working with limited capacity, Machu Picchu is planned to receive only 700 or less people per day. You should ensure that you get your ticket from a trusted source. Having a fake ticket will deny you entry, and getting a ticket right there is almost impossible. Tickets to some of these places can also be purchased from your respective hotels. All you need is to ask.
14.Having a taste of the coca tea is good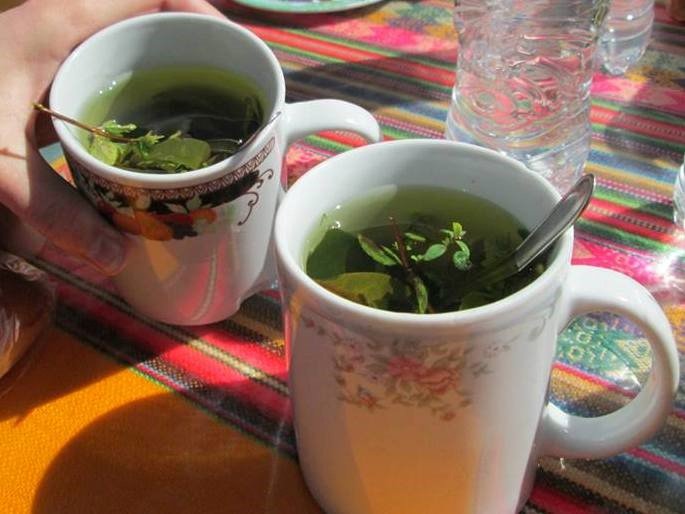 The coca tea generally has the same buzz as a coffee. It is a good source of energy for hiking high altitudes and also helps to prevent altitude sickness. The leaves have been in use for centuries by the Peruvians. Trying the leave close to bedtime can prevent you from sleeping. The tea has a very refreshing taste; you should have a sip and see if it pleases you. However, this leaf is illegal in the United States, this is unprocessed leaves – tea bags with sanitary registry are ok. If it does not have a sanitary certificate, you should not take it home for any reason.
15. Visiting Peru is safe to some extent
Peru is generally safe to visit, but there is still some level of crime in some of the towns. In Cusco, Lima, and Arequipa, tourists can be targets of petty crimes like pickpocketing and purse snatching. Many places now have cameras and locals look after tourists. These are things that can be avoided if you do not walk alone in the dark. Common sense is vital in areas like this. Being vigilant as to keeping your things organized is very important.
Pocket picking happens mainly in crowded areas. You should be on the lookout here and make sure that your money, watches, and other valuables are very secure.
You should exchange your money in the banks, hotels, or any approved exchange centers. The reason is that scammers target tourists, and this is how most persons get fake currencies.
Spiking of drinks and foods is something that can occur anywhere, even in Peru. Always make sure that your drinks and foods are attended to while you are away, and avoid accepting things from people that you don't know.
Avoid the use of any taxi that is not licensed. If you are not sure of how to get licensed taxis, you should ask questions in your hotels, and they will guide or hook you up with one. Avoid sleeping off when you board a bus or train. The thieves in this place target things placed under the seats or the overhead racks.
16. Ensure you have some change with you

Everything in Peru has its respective prices. However, you should have some cash in smaller denominations to be able to get a few things that have small bills. You might need to use the bathroom or get a few souvenirs. You should break your bills when you want to get things in some local restaurants. Make sure that the taxi you are taking knows that you don't have a change to avoid an argument later.
17.Hiking the Inca Trail is not extremely difficult, if you adapt to altitude first
The Inca trail is an excellent way to get to Machu Picchu and understand the greatness of the Inca empire. But this is not always an easy adventure. You should prepare yourself very well for this journey. The level of difficulty is related to altitude, a few days of acclimatizing in Cuzco can make a world of a difference. Know the things you need to do to be ready for this hike. There would be other alternatives if you didn't get the ticket for this hike. It's the Salkantay, Anchascota, and Lares. There are other ways to get to Manchu Picchu; you can always take a train or bus there.
18. The Uber service is available in Peru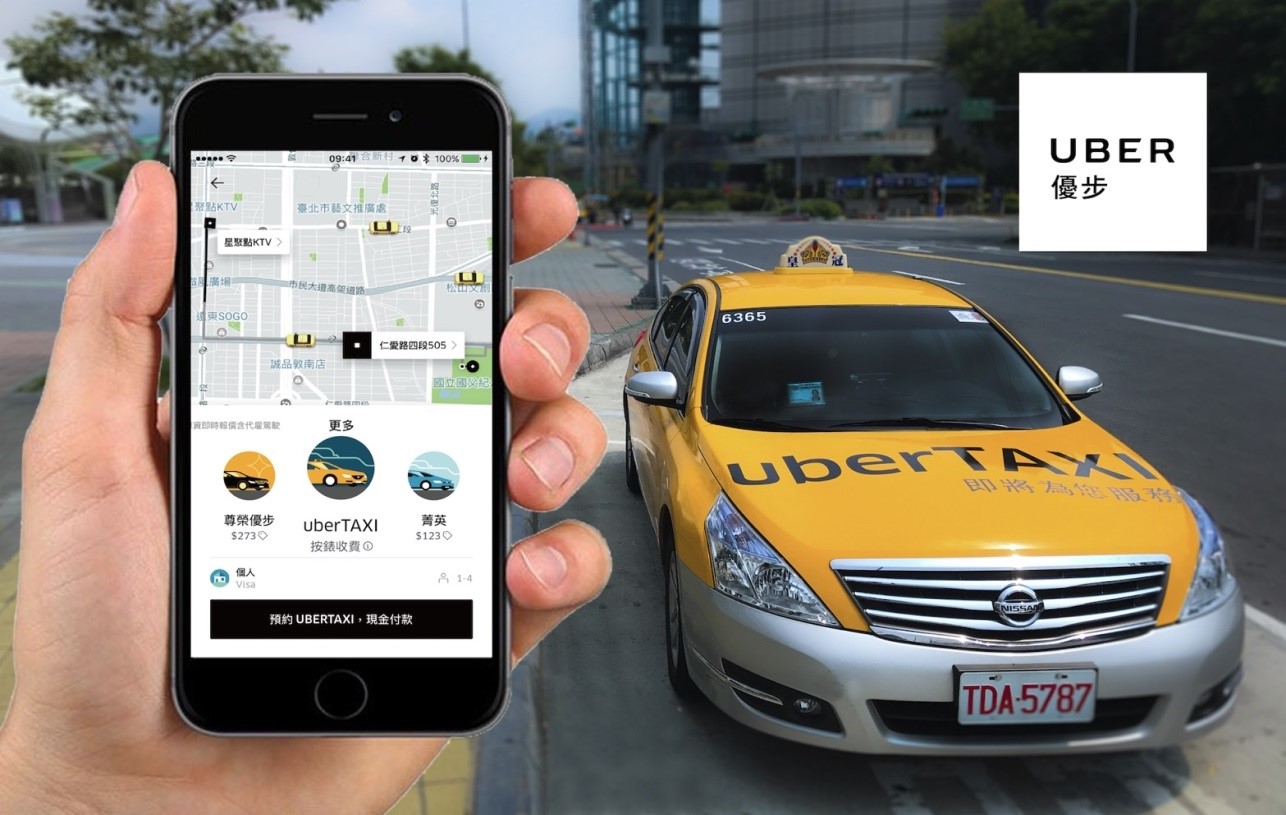 If you are not ok with the local taxi, you can always use the Uber taxi. They operate at a price way lower than the price of the local taxi. They also accept credit cards for payments. All you need is the mobile app and data to access them. You can even know the price to get to all your destinations in Advance and make plans ahead of time. However, make plans for a local taxi in case Uber didn't work out for you. Uber costs about 50 soles from the airport to Lima.
Also, if you can't access Uber within the airport on arrival, make sure to book the taxi at the airport. They are not like other local taxies that tend to inflate their prices when they see foreigners. But you are welcome to haggle with them. The good thing about these also is that you can pay with credit cards.
19.Consent the people if you want to take a photograph of them
Before you take a picture of some individuals in native attire, ask them first. In some cases, giving them a little change before doing so can do, but if you do without their consent, they will charge you. They make a living dressing and posing like that. These people are constant in any tourist attraction center. Remember that it is rude not to ask someone before taking a photograph of them. And if they say no, it means you should not proceed.
Also, some museums do not allow photography at all while some do not allow the use of flash. The places that do not permit photography are convents, churches, and catacombs. Photography can only be taken on a special approval. If peradventure, you are taking pictures at your own risk, ensure that your flash is off.
20. Credit cards are widely used in Peru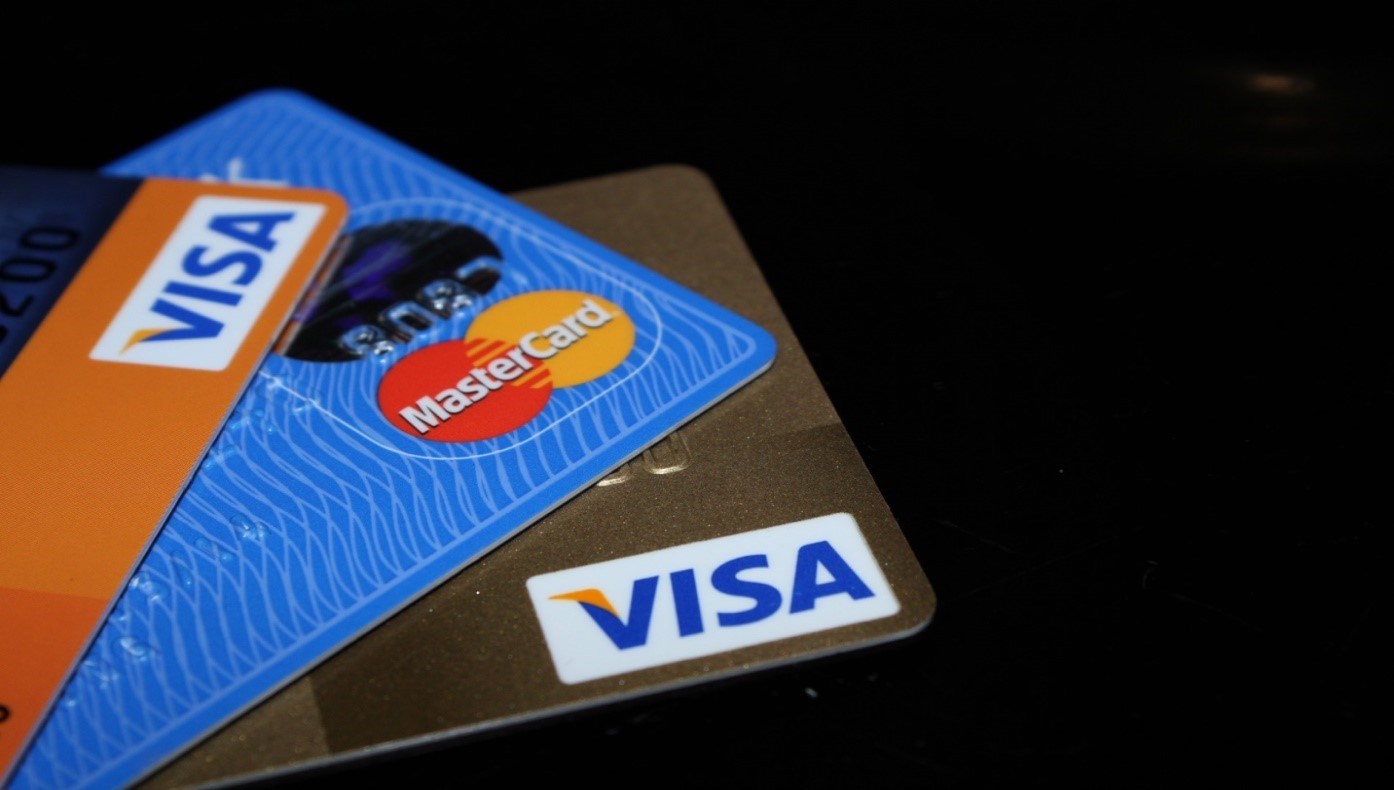 There are lots of places that accept credit cards in Peru. Not only do they take cards, but there are also ATMs where you can withdraw some cash. However, some local shops and restaurants have adverts but do not accept credit cards. The best thing is to go with money and card, whichever works is fine.


21.Learn the Basics of Spanish
Most locals in Peru do not speak English, which is why you need to understand some basic Spanish to communicate with the locals. Basic Spanish is needful in getting food, shopping, or getting a taxi. In cases where you can't speak the basics of Spanish, you can always use Google translate to make up. You must not know how to speak Spanish to visit Peru, but understanding it makes everything easier.
22.Do not drive yourself in Peru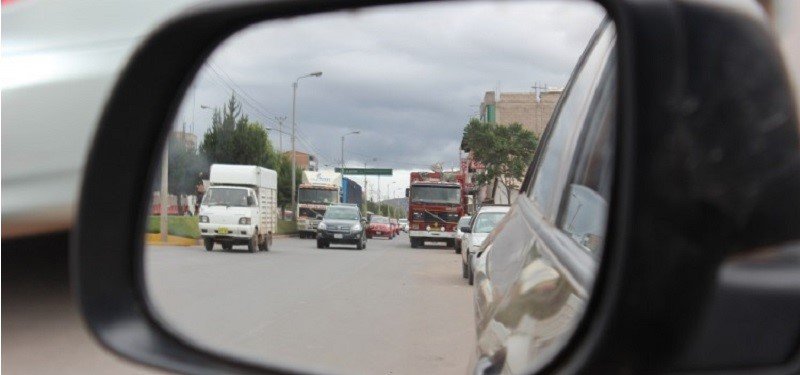 The cost of renting a car in Peru is almost the same as the price for a flight. The cities in Peru are quite wide apart, and it requires a driving time of about 10 to 12 hours. The driving time is not advisable for tourists. When you rent a car, you get to buy gas and pay taxes too.
Also, the drivers in Peru are not road-friendly. They do not drive in the usual American manner. Obeying the traffics is not one of their concerns, and sometimes, they take terrible risks. I advise that you take buses which are cheaper except you can put up with the driving in Peru. The roads in Peru do not have good signs to enable good driving. There is also poor lighting on the roads of Peru.
Here, Google Maps is not much of a choice. You will have to ask for directions before getting to your destination. The taxis are very cheap in Peru; you should use them. They are less expensive than car renting for the whole day.
23.There are good medical services in Peru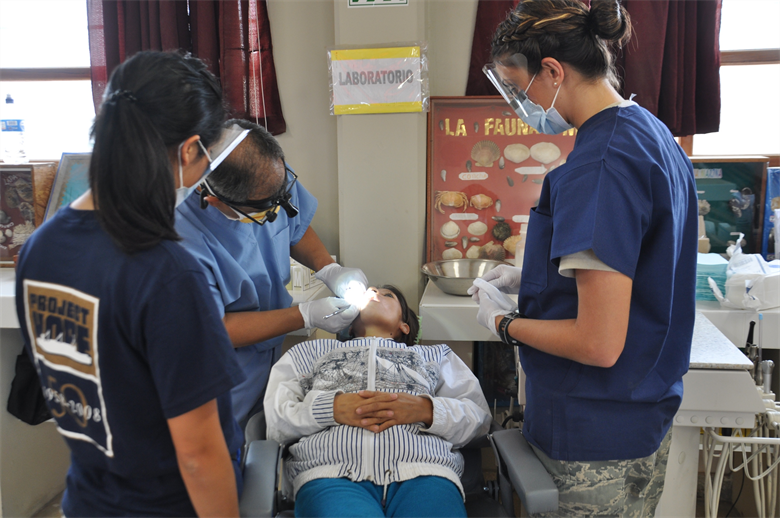 The standard of hospitals and medical services differ throughout Peru. The big cities have good hospitals with English-speaking doctors. In contrast, some other cities sub-standard hospitals. There are also good pharmacies in Peru in case you need a prescription. Always research the drugs you get there to make sure that it is original.
24. Know what to avoid and why
There are some parts in Peru that tourists should stay away from. The risks in these areas are too much. The Columbian borders are known to be frequented by drug traffickers and armed forces. Also, some remote parts of the Ecuadorian border have landmines in them. Use the appropriate entry points and main roads if crossing borders.