Table of content

Visions Beyond the Galapagos: Enriching Your South American Journey
For many, a pilgrimage to the Galapagos Islands represents the fulfillment of a long-cherished dream, one that entails meticulous planning and substantial savings. Given its geographical proximity to other South American treasures, most travelers opt to integrate their Galapagos adventure with other awe-inspiring experiences across the continent.
Here, we present our top 10 suggestions for pre or post-galapagos cruise activities, all of which we can seamlessly incorporate into your personalized itinerary.



Peru and Machu Picchu
A mere 2-hour flight from Guayaquil, Ecuador's Pacific coast, brings you to Peru, a realm brimming with lost civilizations, ancient Incan ruins, vibrant colonial cities, and awe-inspiring Andean vistas. Among Peru's wonders, Machu Picchu, known as "The Lost Incan City," reigns supreme. Located atop a 2,430-meter mountain ridge, it stands as an archaeological marvel. To savor the essence of Peru and acclimatize to the Andean altitudes before your Machu Picchu visit, allocate at least 7 days to this segment of your journey.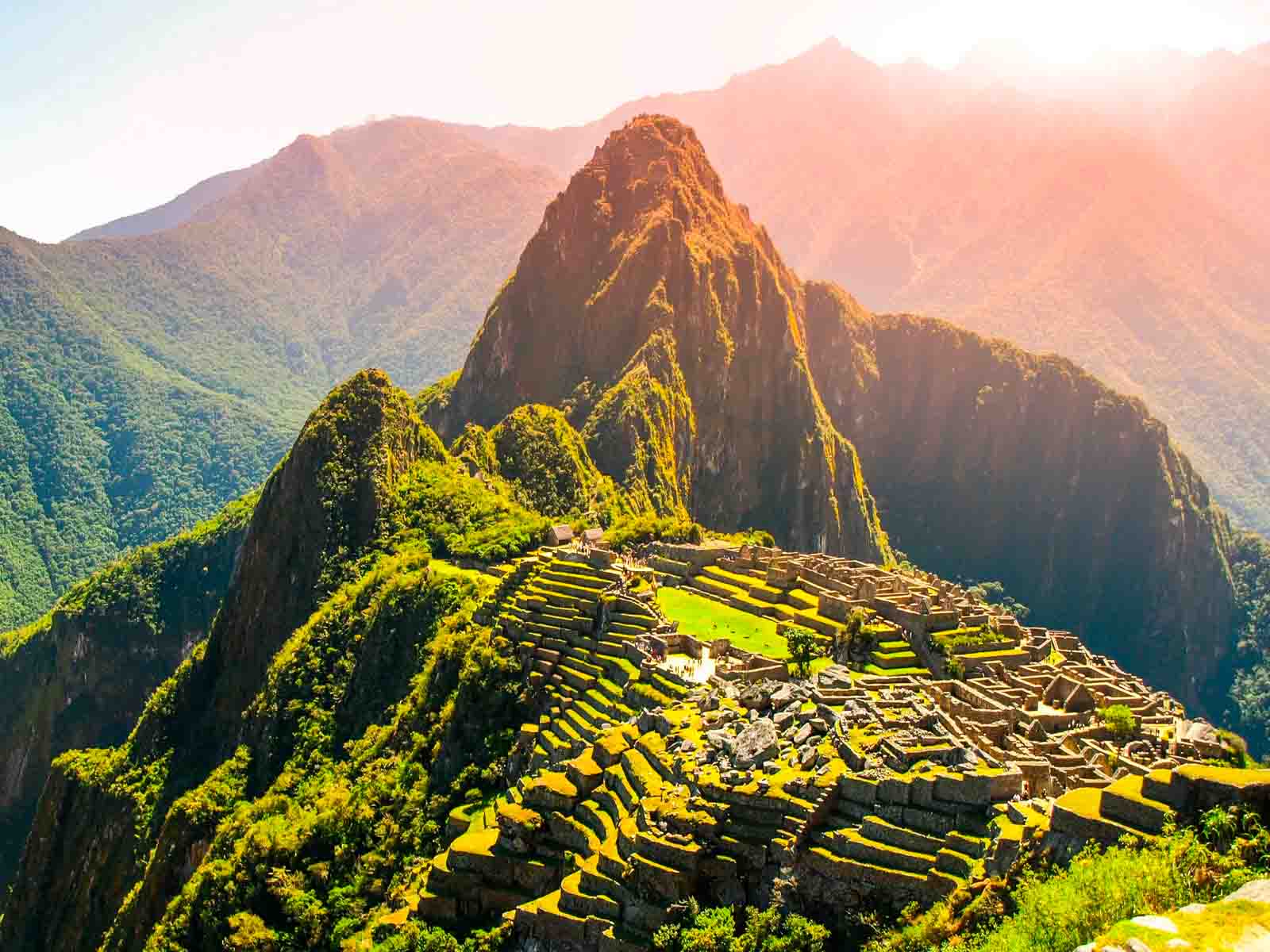 Amazon Rainforest, Ecuador
The Amazon, despite covering a mere 6% of the Earth's land surface, harbors roughly half of the planet's plant and animal species. Ecuador offers splendid access to the Amazon rainforest, home to world-class lodges such as the Napo Wildlife Centre in Yasuni National Park. This sanctuary caters to wildlife enthusiasts and those who appreciate high-class amenities. Expect not only captivating wildlife encounters but also supreme comfort during your 5-day stay.

Ecuador's Cloud Forest
Nestled just a two-hour drive from Quito, Ecuador's capital, the cloud forest materializes as rainforests converging with mountains. These verdant realms are where rising humidity forms clouds, resulting in lush tropical forests. Ecuador's cloud forest offers exceptional bird-watching opportunities, notably featuring hummingbirds, Cock of the Rock, and Tanagers. The forest also abounds in orchids and bromeliads. For the adventurous, tubing down rivers and soaring through the forest canopy on a zip line awaits.

Hacienda Zuleta, Imbabura Ecuador
Hacienda Zuleta stands as an exception when describing a hotel as "special." Notably, National Geographic has recognized it as one of the world's "loved" hotels. Here, you'll immerse yourself in Andean culture and stand an excellent chance of spotting wild Andean Condors. Moreover, you'll relish trekking and some of Ecuador's finest horseback riding. This former private residence, opened to guests a decade ago, features individually styled rooms and impeccable service, promising an unforgettable stay where you'll feel utterly at home.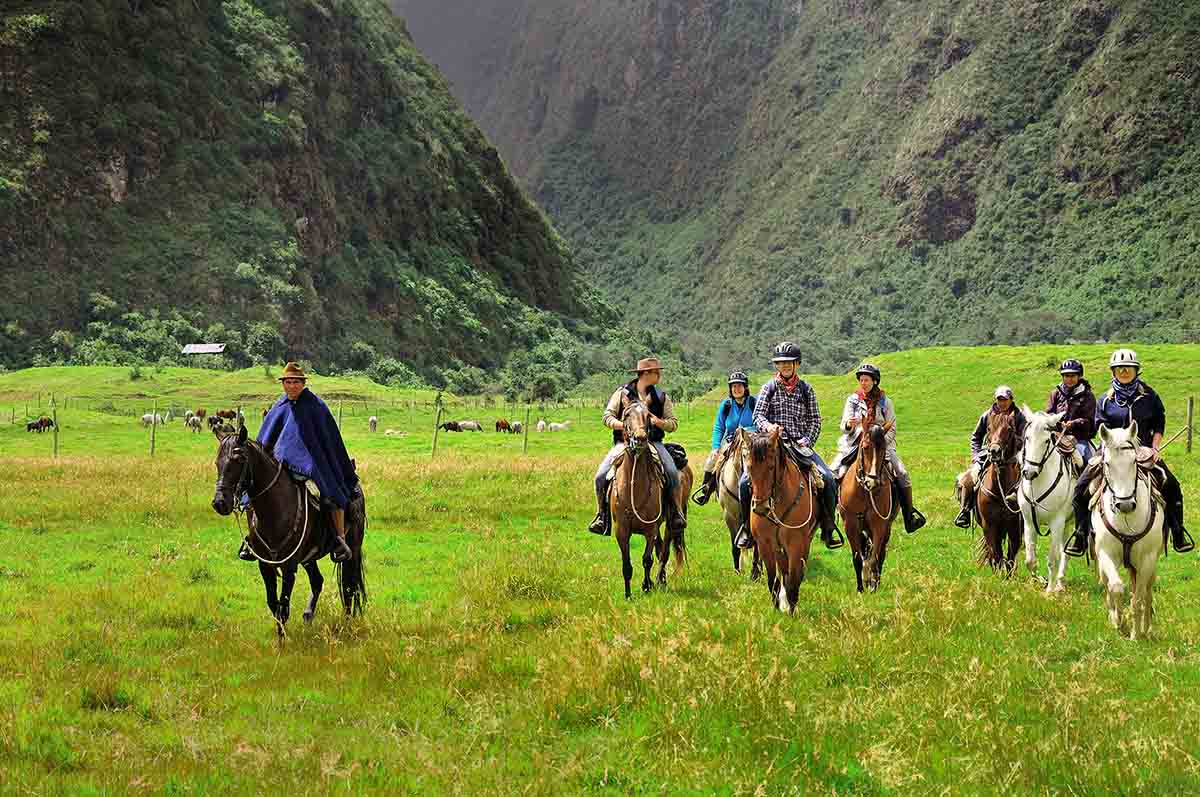 Ecuador's Avenue of Volcanoes
Embark on an unforgettable journey through the Avenue of Volcanoes, commencing in Ecuador's capital, Quito, and culminating at Chimborazo, the nation's highest Andean point. Upon reaching Chimborazo, explore the refuge with your guide and interact with local indigenous communities amidst spectacular high Andean scenery. Following this, embark on one of the world's most renowned train journeys, traversing the Devil's Nose. Along the way, visit Inca ruins and reach the enchanting city of Cuenca.

Santa Cruz Island, Galapagos
Many Galapagos cruises initiate on Santa Cruz Island or its neighbor, Baltra. Numerous visitors opt to acquaint themselves with the island before their cruise commences. Santa Cruz boasts excellent accommodation options, including the Galapagos Safari Camp in the highlands, with its spectacular setting, and the Finch Bay Hotel by the sea. The latter's small beach offers sightings of Marine Iguanas and Lava Gulls, alongside other unique Galapagos wildlife. The ideal approach is to explore with a private Galapagos National Park guide. They'll escort you to the National Park areas, facilitating encounters with Giant Tortoises in the wild and captivating geological features, such as lava tubes and the twin sinkhole craters of Los Gemelos.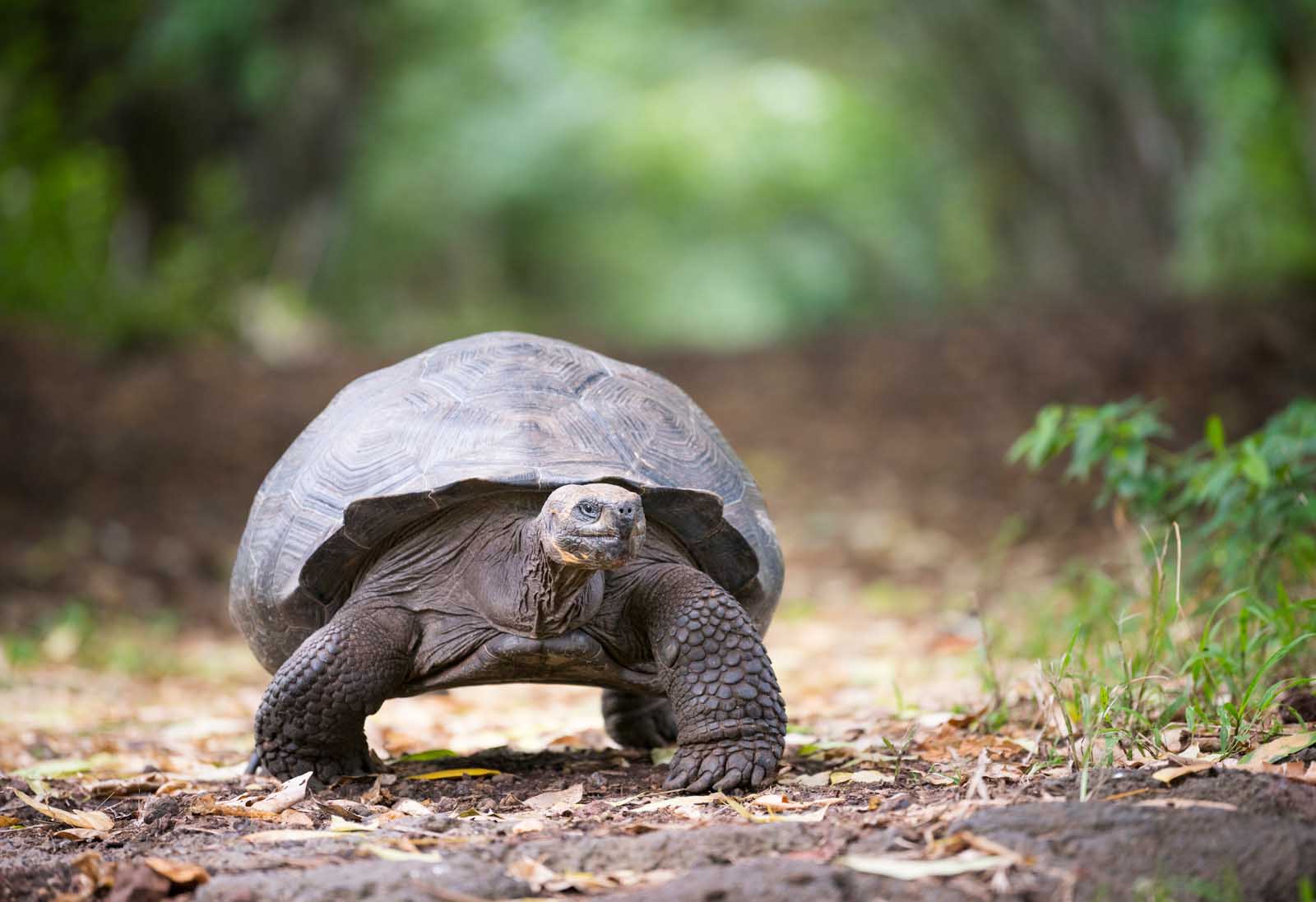 Quito
Upon your arrival in Ecuador, dedicating a day or two to Quito is highly rewarding. Nestled at 2,800 meters in the Andes, this city was once the Incan Empire's capital and is now a UNESCO World Heritage site, acclaimed for its exquisite colonial architecture. Opt for a private guide who can provide you with a panoramic view of the city and its neighboring volcanoes from one of the city's viewpoints. El Panecillo, an imposing hill in the old town, graced with the statue of the Virgin of the Americas and an observation deck, offers an excellent vantage point. La Ronda, a charming segment of Quito with white houses, vibrant windows, geraniums, and doors opening onto cobblestone streets, is another splendid locale.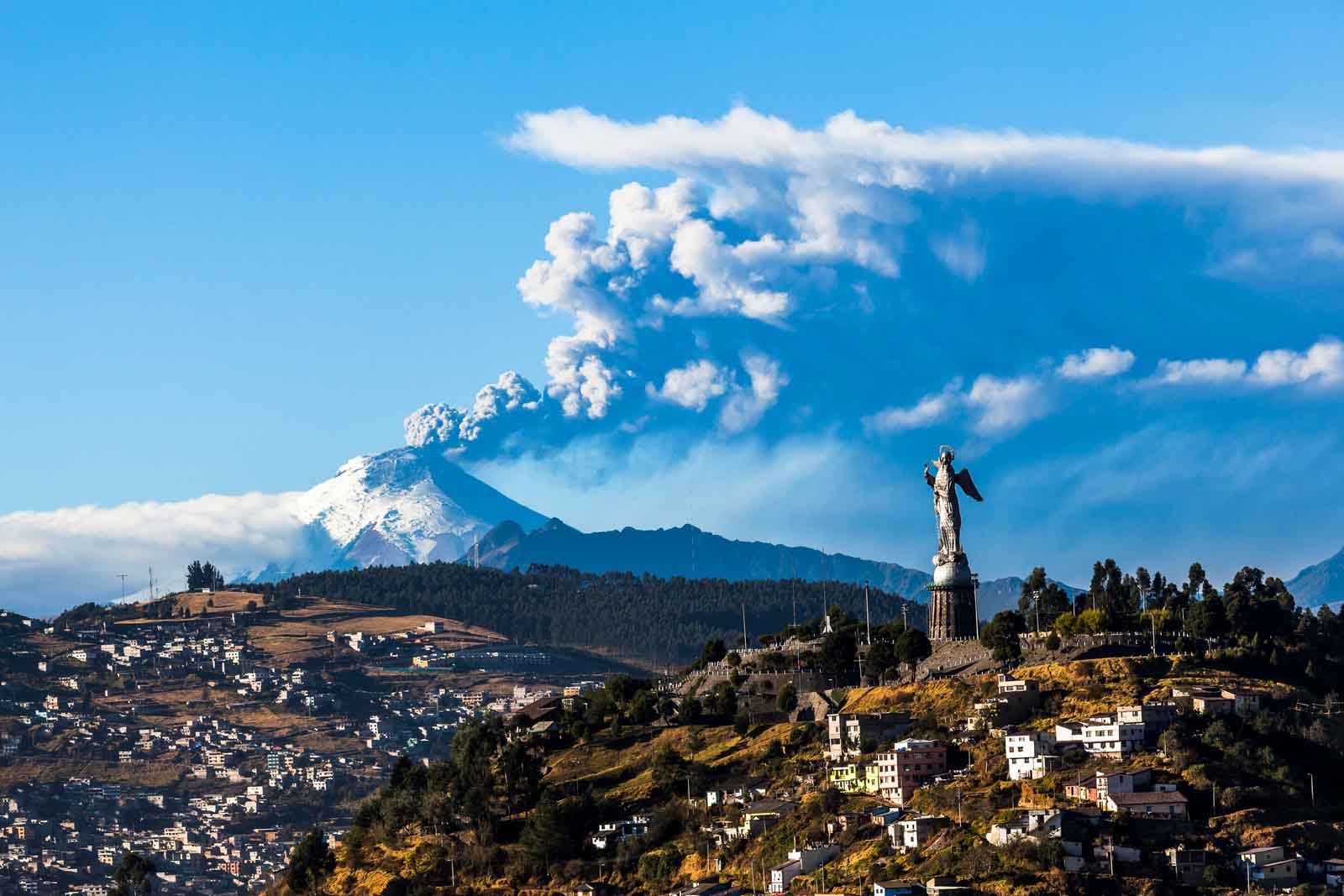 Mountain Biking down Cotopaxi Volcano
Thrill-seekers, do not miss this opportunity: soak in the breathtaking views of eight distinct volcanoes and commence your descent from Cotopaxi. This volcano, standing as the world's highest active volcano at 5,897 meters, welcomes you with a ride through volcanic ash and páramo landscapes. Take a break with an old-school packed lunch, all while keeping your gaze on the skies, with a chance of spotting a condor. An afternoon bike ride down the single track from Lake Limpiopungo through exotic pine forests at altitudes ranging from 4,500 to 3,200 meters is an exhilarating way to complete your adventure. The sensation of hardened lava and volcanic ash beneath your wheels will be unlike anything you've experienced.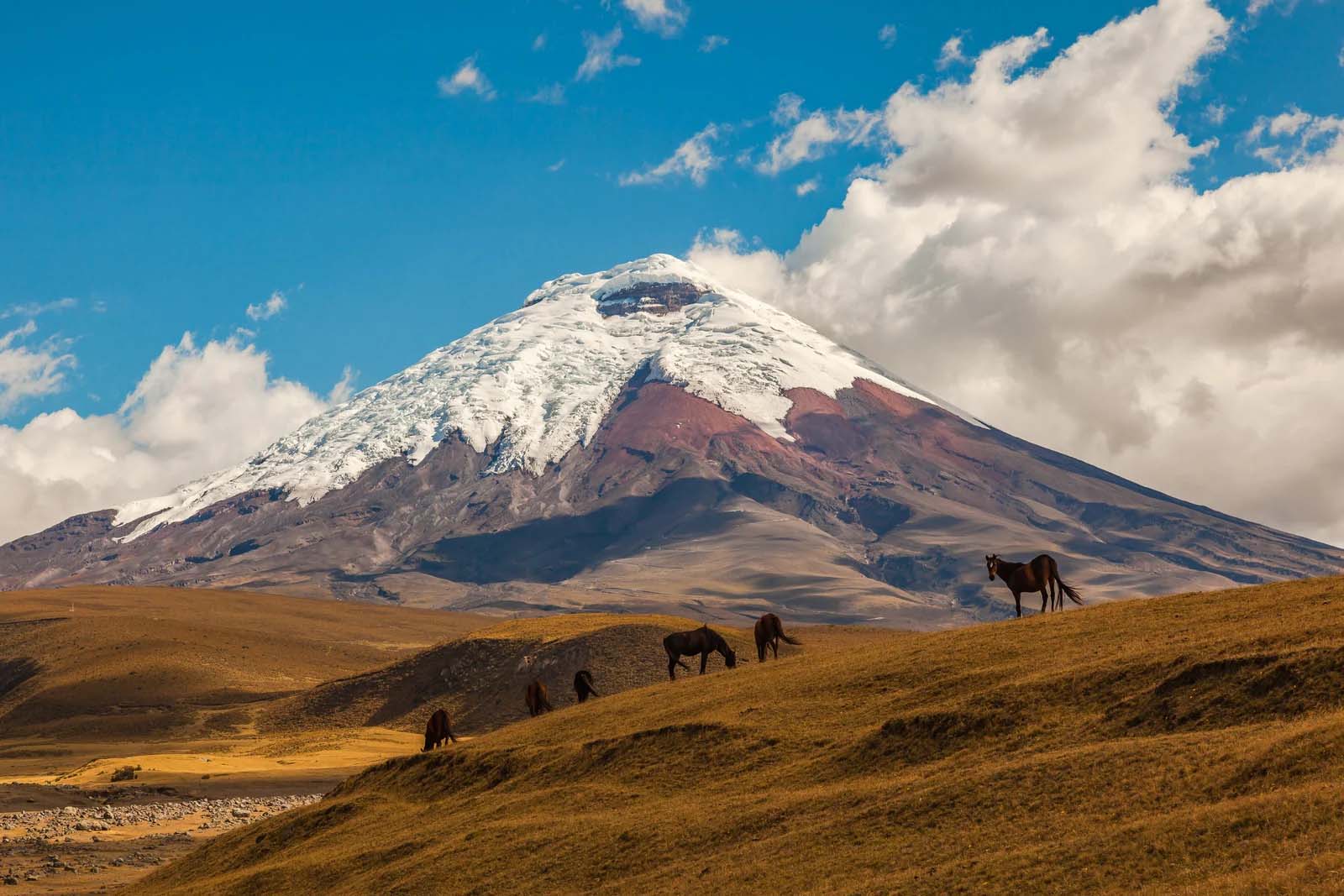 A Night or Two on Isabela Island
Shaped like a seahorse, Isabela Island ranks as the Galapagos' largest, encompassing over half of the archipelago's landmass. Although constituted of six volcanoes—Alceda, Cerro Azul, Darwin, Ecuador, Sierra Negra, and Wolf—it is feasible to sojourn on the island in the quaint town of Puerto Villamil. From here, you can explore three key sites. First, visit Sierra Negra, the island's oldest and largest volcano. Following a drive to the volcano's base, embark on a hike to its caldera, with opportunities to spot Vermilion flycatchers, Galapagos hawks, and enjoy a panoramic island view. Second, explore Las Tintoreras, a serene bay with turquoise waters that house sea turtles and marine iguanas. This bay also bears the moniker "Tipped Reef Shark Canal" due to a crevice where sharks rest during low tide. Lastly, engage in tortoise breeding. Visit a center preserving five of the Galapagos' eleven Giant Tortoise species. The site, created by the Galapagos National Park Service and the Charles Darwin Research Station, strives to rehabilitate the Giant Tortoise population in the Galapagos.


San Cristobal Island
Some Galapagos yachts initiate and conclude their cruises on San Cristobal Island, an excellent place to spend time in the peaceful village of Puerto Baquerizo Moreno. This village boasts a superb visitor center, providing a comprehensive overview of the islands' human history. Stroll up Frigate Bird Hill for splendid Frigate bird views, embark on a trip to Leon Dormido—a colossal coastal rock formation that attracts tropical birds and offers snorkeling opportunities. Galapaguera—Puerto Chino, located in the southeast, dedicates itself to restoring the Giant Tortoise population, affording you the chance to witness these magnificent creatures up close in their natural habitat.