Everybody has heard of THE Inca Trail. There were actually 30,000km of Inca trails throughout the empire. You might be interested in hiking in Peru's Inca heartland, but you might not sure where to start, for this we have prepared a quick guide to alternative treks:
1. Classic 4-day Inca Trail + 1 Day for a more tranquil hike
Trip Length:5 days
Difficulty Level: Moderate
Many consider the classic Inca Trail to Machu Picchu a must-do. The route is completed in four days by most people. This means that you will need to wake up early to get to the trailhead. Once there, you will have to queue with 500 other people (the daily limit) to get your permits checked. After that, you'll be arm to arm with others on the trail as well as at busy campsites. This overcrowded path can be extended to five days if you don't want all the extra travel companions.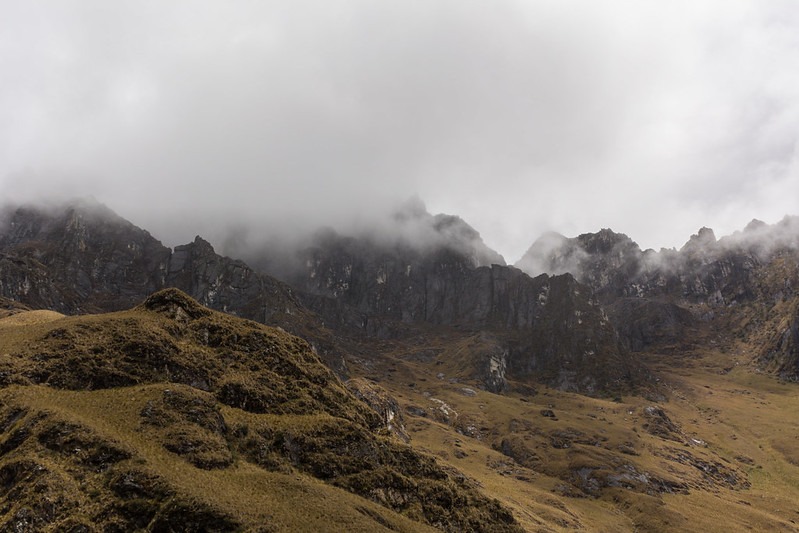 You can leave later, after the crowds have gathered. You will sleep in the less-traveled camps that four-dayers are more familiar with. The trail's breath-taking high-point, 4,215m Dead Woman's Pass or Warmiwanusca (Warmiwanusca), is reached on day three. This allows you to be more acclimatized. You will have more time for the scenery, wildlife, and ruins. In the evenings you will be at a more relaxed camp site. As a plus you will be able to visit sites such as Puyupatamarca or Winay Wayna with extra time on your hands for a detailed lecture.
Jorge Hirose, manager at Cusco-based tour operator, and Voyagers Travel Company's local partner Chaski Tours, believes that you'll enjoy a more pleasant arrival at Machu Picchu. "Rather than trekking in darkness to reach the Sun Gate, which is over promoted, you can start your last day's hike at a more relaxed hour and arrive at Machu Picchu at afternoon when the light is softening, better for photos, and the site's quietest."
2. Salkantay Trek
Trip Length:5 - 7 Days
Difficulty Level: Challenging (Moderately if you are doing the lodge-to- lodge).
The Salkantay Trek is for adventure-seekers who are serious about their pursuits. It follows an Inca footpath that runs through the Cordillera Vilcabamba mountain chain before reaching the Santa Teresa River Valley's cloud forest. It is a unique topography. It is a journey that few foreign tourists will ever experience.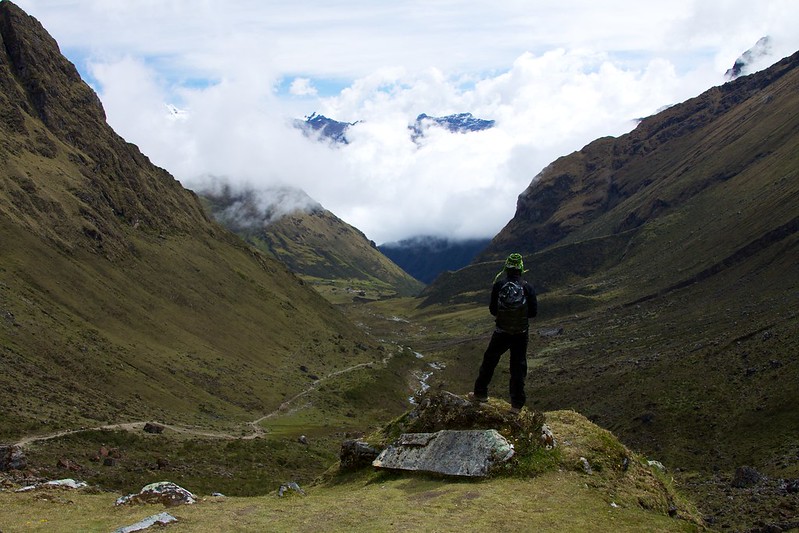 Salkantay, the "savage mountain", is a monster at 6,271m rising from the Cordillera Vicabamba. This trek, named after its founder, is the most popular alternative for the Inca Trail. It leads to Machu Picchu via lush cloudforest, sparkling glaciers and high passes. The trail reaches a height of 4,650m. The Salkantay Trek, although it is free of permits (although you'll still need to get a ticket for Machu Picchu), can be busier than the Inca Trail.
If you don't want to camp, there are options for lodge-to-lodge (either on horseback or on foot) offered by Mountain Lodges of Peru. They have four properties along Salkantay Route with hot tubs, hot showers, and proper beds.

The Salkantay Adventure offers more than a great trek and luxurious lodges. This is a rare opportunity to experience Andean culture and learn about the Inca civilization.
3. Lares Trail
Trip Length: 4 days
Difficulty Level: Moderate
The Lares trek is the perfect trail for anyone looking to experience authentic Andean culture.
This trail is the second-most straightforward of all the alternative treks to Machu Picchu. It passes through many unique and fascinating local villages.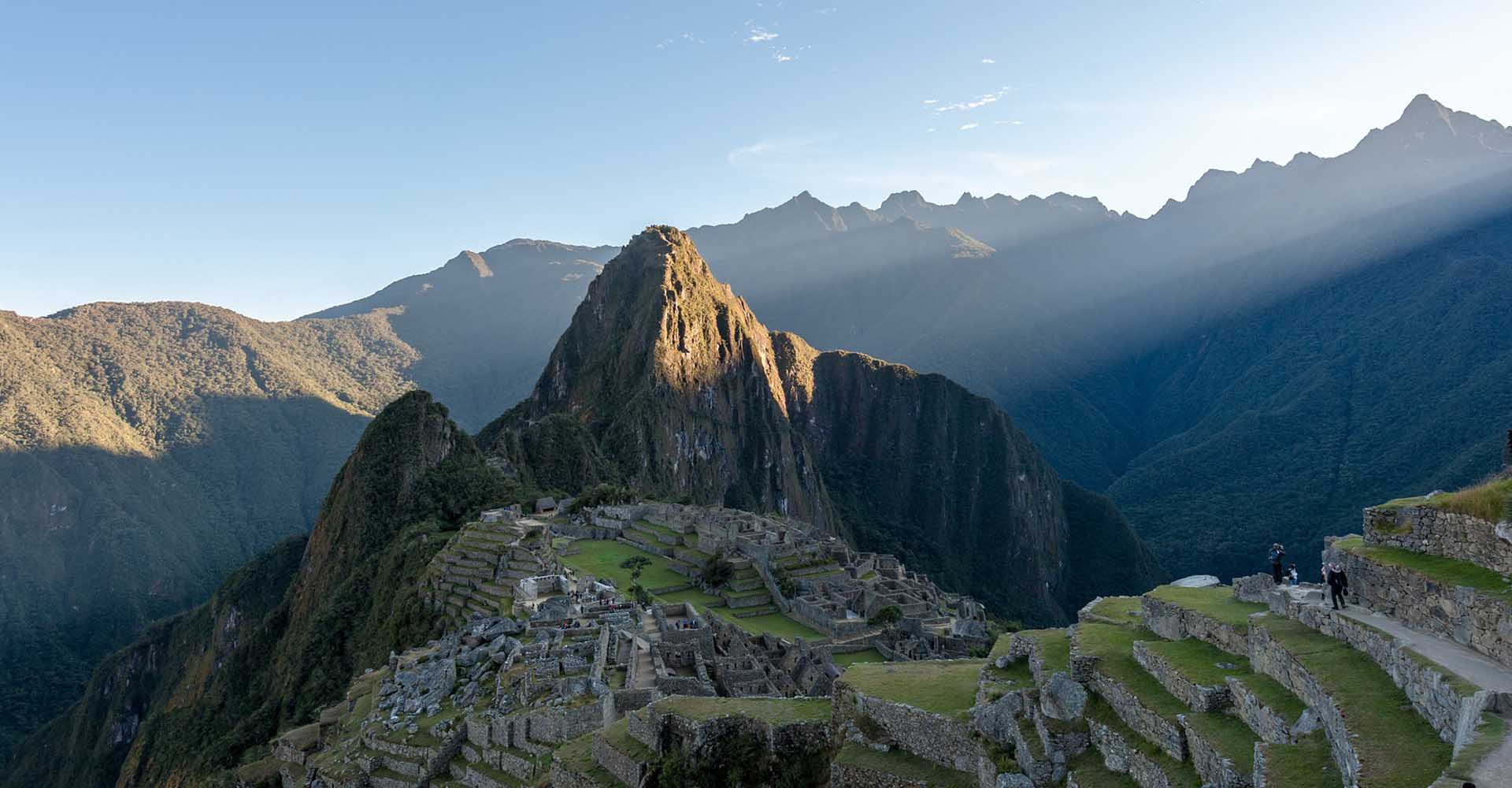 Some villages remain unchanged for hundreds of years.
Trekkers will be able to interact with farmers and weavers along the route wearing traditional Andean clothing.
It's worth taking some spare Soles to purchase locally woven materials. They are much cheaper in these villages than in Cusco.
It offers spectacular mountain views and requires that trekkers scale some 4,000-meter passes.
There are several Peru tour itineraries that include the Lares Trek option
4. Choquequirao Trek, for the Adventurous History Enthusiast
Trip Length: 4 days
Level of difficulty: Challenging
The Choquequirao trek takes you on a 4 day, but challenging, circuit. Although it doesn't include Machu Picchu, this is an excellent alternative to the Inca Trail. The trek instead focuses on Machu Picchu's sister city, Choquequirao. This is a larger, but more mysterious Incan site. The trail begins at snow-capped mountains and leads you to the Apurimac River. It then takes you back up towards the Choquequirao ruin. This is a wonderful trail. Although Physically challenging (specailly on the knees) Trekking at lower altitudes than other Andean treks makes it more comfortable and warmer. In fact, the Apurimac Canyon can get very hot! Although this trek is becoming more popular, it is still quite remote and adventurous.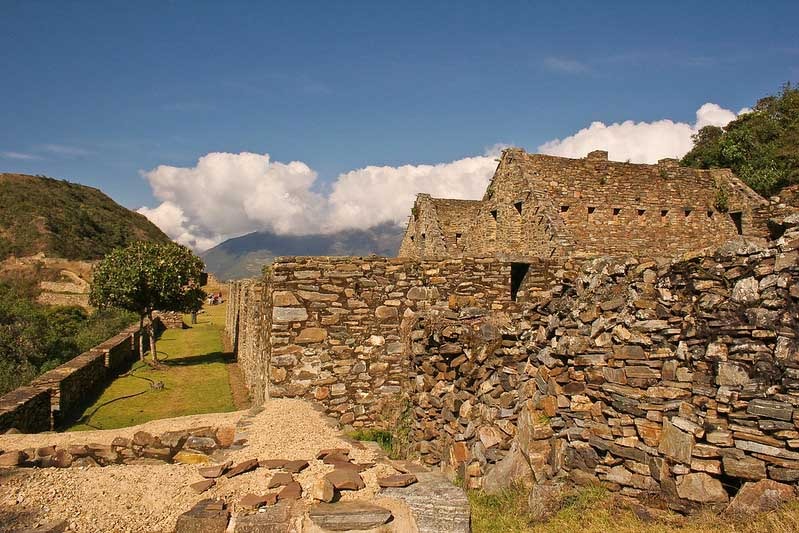 5. Vilcabamba Ruins Route
Trip Length: 7-13 days
Difficulty level:Challenging
The 60-mile hike over mountains is not for the weak of legs or faint-hearted. The frist two-day leg of the hike starts at Cachora and crosses the Apurimac River canyon, which is a mile deep. It ends at Choquequirao, the remote ruins of Choquequirao. This name means "Cradle of Gold" Quechua. These ruins have been compared to Machu Picchu in recent years. You will then continue onwards through the Cordillera Vilcabamba which is still sparsely populated, although it crosses some original stone Inca highways. Trekkers will traverse mountains, cross valleys and go through several biozones in Peru: lush cloud forest, dry scrub, and puna. You can reach Machu Picchu by train or short walk.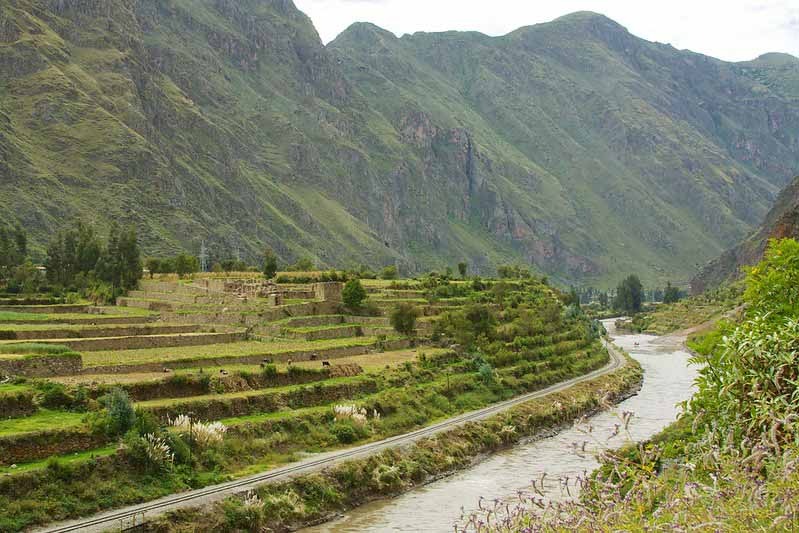 6. The Ausangate Trek and Vinicunca (Rainbow) Mountain
Trip Length: 3 - 7 days
Difficulty level: Challenging (Moderate if travelers decide lodge to lodge)
The Ausangate Trek, one of the most beautiful and difficult hikes in Peru is also one the highest-altitude treks of Peru.
While treks can last from three to seven days but most of the most beautiful treks require a minimum of five days. The starting elevation is 12,464ft (3.800m). The trail climbs to more than 17,060ft (5.200m) and passes three breathtakingly high passes.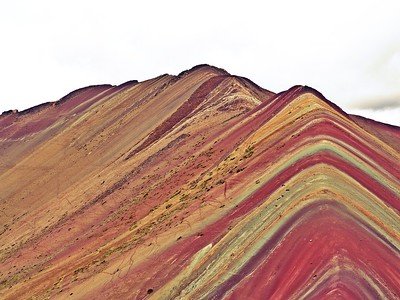 Temperatures drop well below freezing at night due to Ausangate's snow-covered mountain.
You don't need permits or guides, unlike the Inca Trail. There are very few other hikers on the trail, which is why you will only encounter a handful of them as you cross snow-capped peaks, high-alpine lakes and valleys filled with alpacas, llamas, and glaciers. The Ausangate community is one of the last remaining shepherding communities in the world.
Trekkers have the option of sleeping in basic campsites as well as at four upscale lodges and basic huts. Ausangate is one of few trails that allows horses. We will start our tours in Cusco and drive three-and a half hours southeast to Tinki for the trail head.
7. Ancascocha Trek to Machu Picchu
Trip Length: 3 - 6 days
Difficulty Level: Moderate
Although you may not know as much about Ancascocha Trail than you do about other areas of Peru, that shouldn't discourage you from visiting it. You might be surprised at how few people will visit the Ancascocha Trail. It is far from the main tourist routes, so you won't find too many people there.
National Geographic named it one of World Best Hikes as one of their 20 dream hikes. You will be delighted if you choose to trek this route: you'll have a guided tour through several Inca ruins, wander through remote fincas, and visit traditional Andean villages. The stunning views of the solemn Andean Mountains are the main reason that excited tourists choose to trek this route.


You will test your fitness as you climb several big passes, including Huayanay Pass, which is 4,650m/15,255 feet high. Your efforts will pay off with breathtaking views of the Andes, waterfalls cascading, blue lakes, and the Apu Salkantay tower at 20,557 feet (6,266m). Your guide and crew will make sure that everyone is comfortable and have breaks to eat and rest whenever necessary.
You can traverse everything, from the rolling farmlands in the Vilcabamba Valley to high alpine passes in the Cordillera. You will meet the children of the schools and get a glimpse into the day to day life of an alpaca farmer as you pass through Andean villages. There will be glacial lakes, soaring glaciers and steamy cloud forests. You also might see ancient ruins that date back to before the Incas occupied the same lands. This trail is 90% of the original Inca Trail and many sections are in near perfect condition because it is the less traveled road to Machu Picchu.
8. Trek to Inca Quarry
Trip Length: 4 days
Difficulty Level: Moderate
Hikers can enjoy the Inca Quarry Trek, which takes them to remote waterfalls, traditional Andean communities and the largest stone quarry in the Inca Empire. Learn about the Inca culture and the daily life of these remote villages. Enjoy the diverse landscapes from the Sacred Valley up to the high Andean Mountains.
Our route leads us along remote trails, through forests and meadows, up to higher, more exposed passes. We reach Kuychicassa (4450m), and descend to Kachiqata's old stone quarry. This quarry is where many of the stones that were used in the construction of the local Inca Trail system. It was also the location where the Incas were captured by the Spanish conquistadors. There is a section that includes a steep path, which adds to its difficulty.
Access to Machu Picchu, and other archeological sites, is possible with no permits or crowds. Do you really need to worry about Classic Inca Trail permits. It's easy to do the Inca Quarry Trek, or any other option for that matter. There are no queues, Machu Picchu is easily accessible and there are fewer chances to meet your neighbors. Are you unsure which alternative route to take? Get in touch and let our trekking experts steer you in the right direction to Machu Picchu.
9.The Adventurous Inca Jungle Trek
Trip Length: 3-4 days
Moderate difficulty
The Inca Jungle Trek to Machu Picchu offers the most adventurous trekking options in the Cusco region. It offers the most variety of activities.
This 'trek' involves a huge downhill mountain biking adventure, followed by river rafting on Grade I and IV rapids, jungle trekking, and optional zip-lining. It culminates with a visit to Machu Picchu.
Enjoy stunning Andean views as you hike among fruit trees and coffee plantations.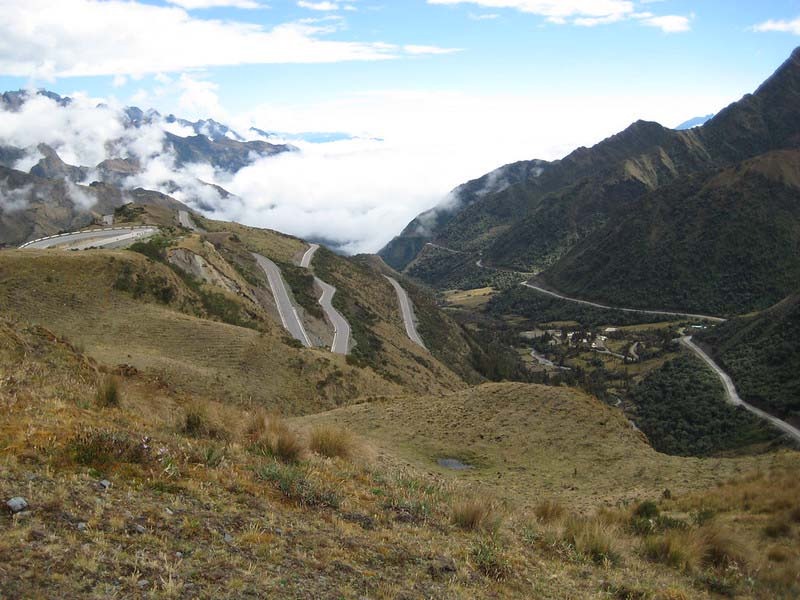 It takes 3-4 hours to reach the top of the Abra Malaga Pass (4.316m) and the Inca Jungle Trek. At the top of Malaga Pass, you will embark and begin preparing for one of your most memorable life experiences. From the top of Malaga Pass, it is biking downhill. It takes you from 4,316m to 1,196m and covers just 60 km. This section is usually ridden in 4-5 hours.
The trek portion starts on the second day with a strenuous climb. It gradually flattens and remains mainly at low elevation. After that, you will continue through several undulating trails, including an authentic Inca trail. As you are actually in the Jungle area of Cusco, the scenery is lush and vegetative.
The Inca Jungle Trek is offered by most trekking companies on a 4D/3N itinerary. However, it is also possible to do the trek on a 3-D/2N basis. The 3 Day/2 Night itinerary skips Santa Maria and Santa Theresa trekking options on day 2. Instead, trekkers are taken by car to Santa Theresa to zip-line before heading to Aguas Calientes.