Table of content

Discovering the Wonders of Galapagos and Machu Picchu: An Unforgettable Journey
The Galapagos Islands and Machu Picchu hold a unique allure, beckoning travelers from all corners of the globe to embark on a journey that transcends ordinary tourism. These extraordinary destinations captivate the adventurous spirit with their blend of ecological wonders and ancient cultural legacies. A sojourn to the Galapagos offers an intimate encounter with wildlife that defies fear, a place that inspired Charles Darwin's groundbreaking theories on evolution. Meanwhile, Machu Picchu stands as a testament to Inca ingenuity and offers a glimpse into a bygone era of remarkable civilization. The question arises: why should you consider a combined expedition to these two remarkable destinations, both of which have found their place on many a traveler's bucket list?


The Galapagos Islands: A Natural Wonder Beyond Imagination
In the vast expanse of the Pacific Ocean, some 600 miles off the coast of Ecuador, the Galapagos Islands are an enigma of evolution. This chain of volcanic islands, straddling the equator, is a UNESCO World Heritage site and a sanctuary for an astonishing array of wildlife. The Galapagos' unique charm lies in its wildlife diversity and ecosystems, closely regulated by the Galapagos National Park and Marine Reserve. Here are the aspects that make the Galapagos Islands an essential destination for any nature enthusiast:
Biodiversity Beyond Imagination
The Galapagos boast an incredible wealth of biodiversity, with species that you won't find anywhere else on Earth. It's a place where giant tortoises, marine iguanas, and the famed bluefooted boobies coexist. To set foot on the Galapagos is to step into a world that inspired Charles Darwin's theory of natural selection. Observing these creatures in their natural habitat is a rare privilege, as they remain unafraid of human presence.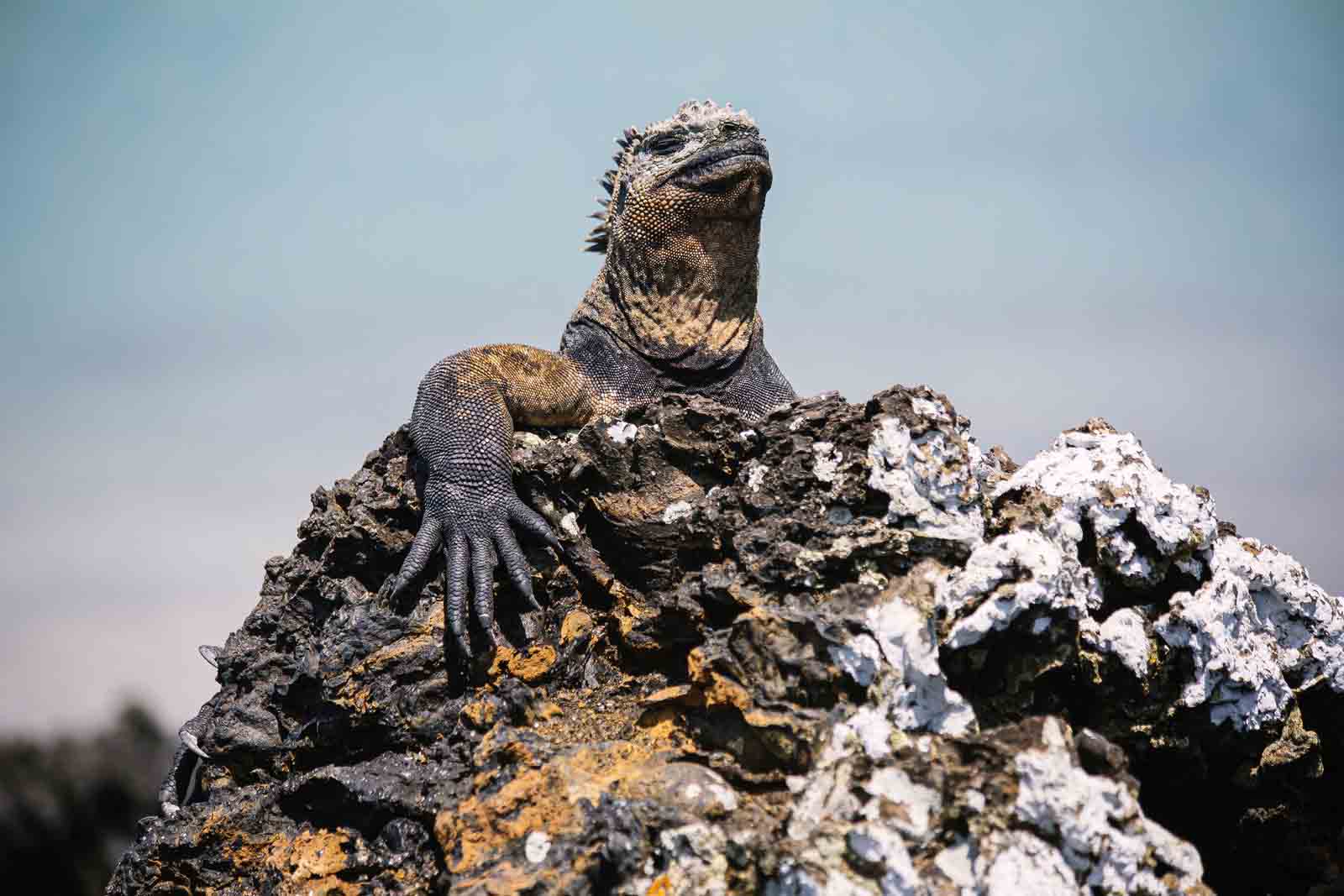 Conservation and Preservation
Approximately 98% of the Galapagos Islands are protected as a National Park and Marine Reserve. This dedication to conservation is integral to maintaining the unique ecosystems and habitats. Visitors to the Galapagos are expected to adhere to stringent regulations designed to minimize the human impact on this pristine environment. The Galapagos National Park and Marine Reserve serve as a global model for environmental preservation.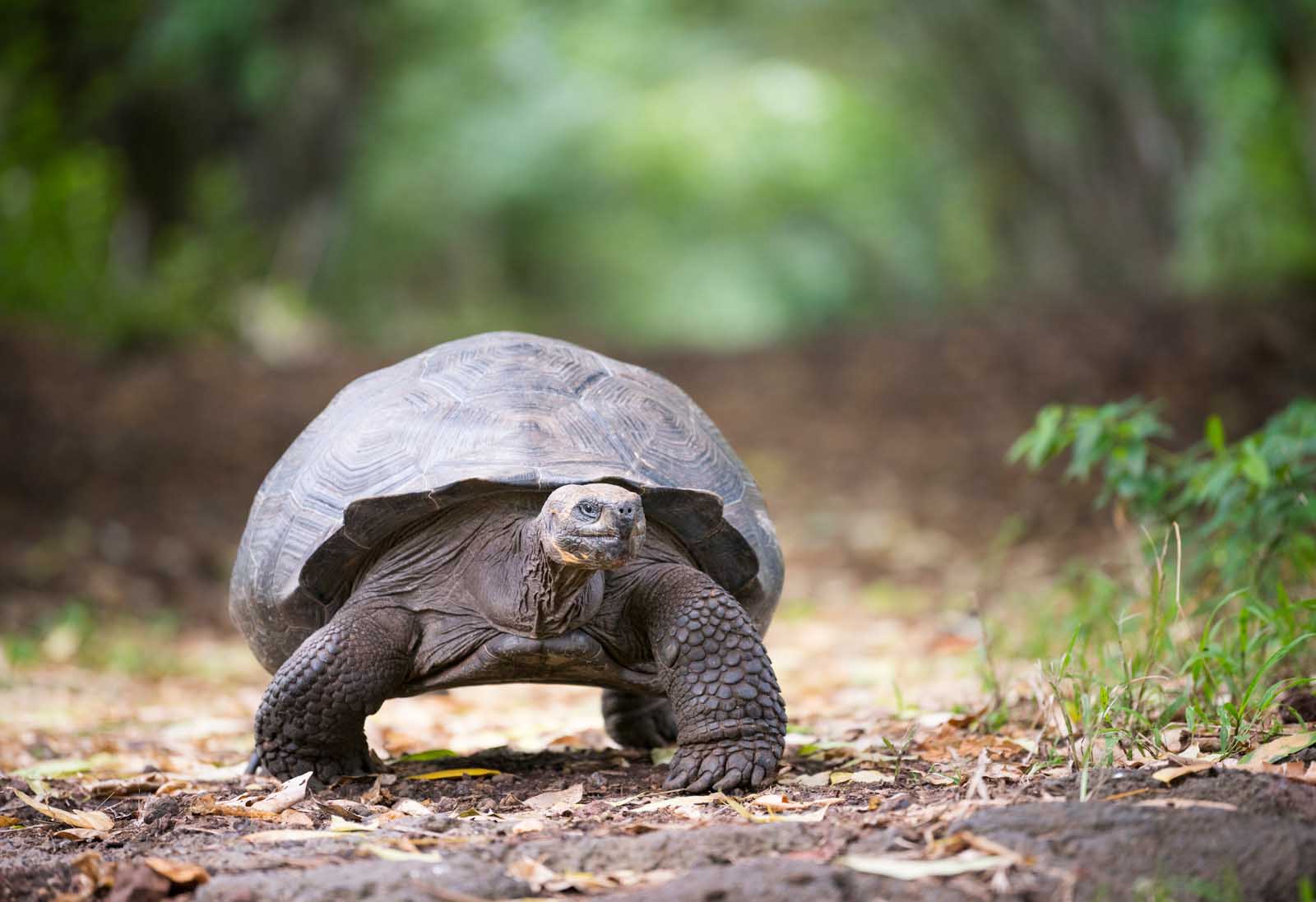 Types of Galapagos Trips
The traditional Galapagos Islands trip has long been synonymous with embarking on a naturalist cruise aboard a small yacht. These cruises are meticulously designed to allow visitors to explore a number of islands, offering the opportunity to go ashore twice a day at different sites, all while accompanied by a knowledgeable naturalist guide. The daily excursions include leisurely nature walks, panga (small boat) rides along the stunning coastline, and captivating snorkeling
excursions in crystal-clear waters.
A more recent addition to the Galapagos experience is the island hopping journey. This type of adventure takes a different approach by providing accommodations in hotels on several of the four inhabited islands, with day trips to nearby sites. This way, travelers can immerse themselves in the local communities, culture, and unique ecosystems of each island.
Another exciting variation is the Galapagos multisport adventure. This alternative approach combines island-based accommodations with an array of adventurous activities. In addition to the traditional excursions, you'll also have the chance to hike, kayak, snorkel, and bike your way through the archipelago's breathtaking landscapes. It's a dynamic and engaging way to observe the iconic Galapagos wildlife.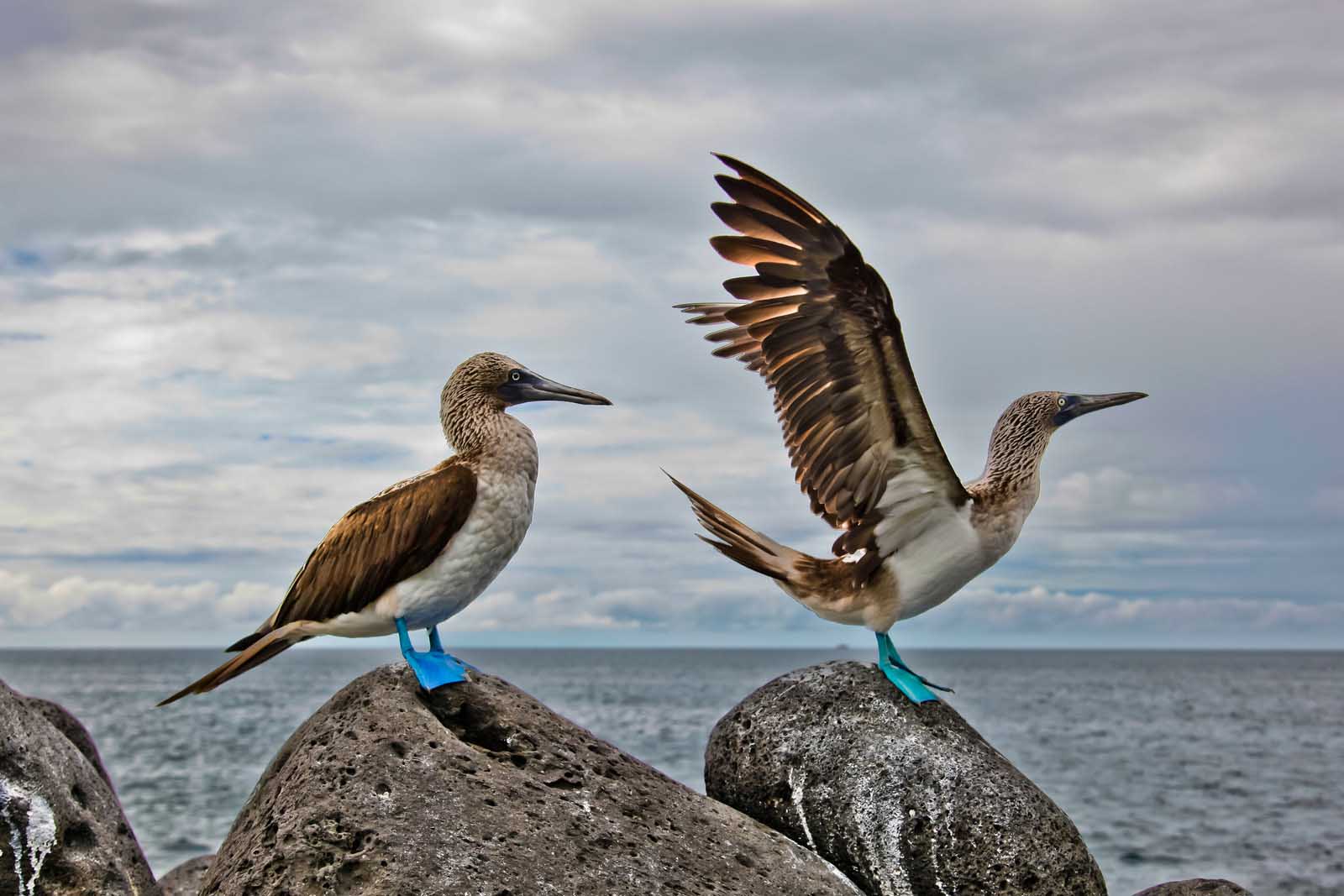 There are two primary ways to access Machu Picchu itself
The Inca Trail: This is a renowned 1, 4, or 5-day hiking adventure, requiring permits issued by the Government of Peru. It's a remarkable journey through diverse landscapes that leads you to the mesmerizing Gate of the Sun (Inti Punku). The Inca Trail allows you to reach Machu Picchu on foot, providing an intimate and immersive experience. Permits for this trail are highly sought after and can sell out months in advance.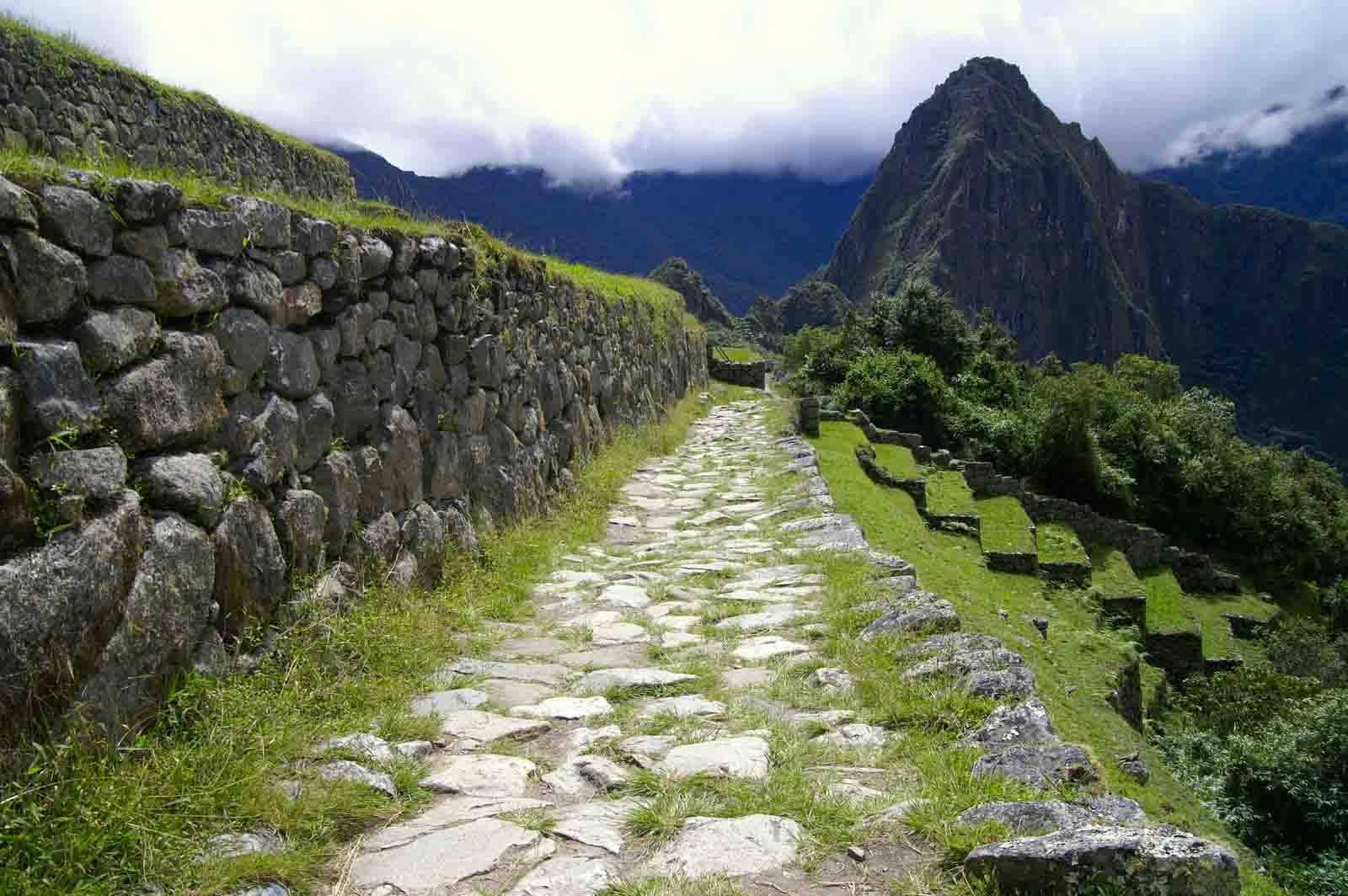 The Train Journey: Many visitors opt for a more leisurely route. They take a train to Machu Picchu Pueblo (formerly known as Aguas Calientes) and then embark on a short bus trip that ascends the mountain to Machu Picchu. This approach is convenient and comfortable, especially if you prefer to conserve energy for the exploration of the site itself.
A recent development is the introduction of separate permits for the Royal Inca Trail, a one-day trek that covers the final segment of the traditional Inca Trail. This option allows you to reach Machu Picchu on foot via Inti Punku. It's worth noting that these permits are easier to obtain, making it an attractive alternative for those who want to include some hiking in their itinerary.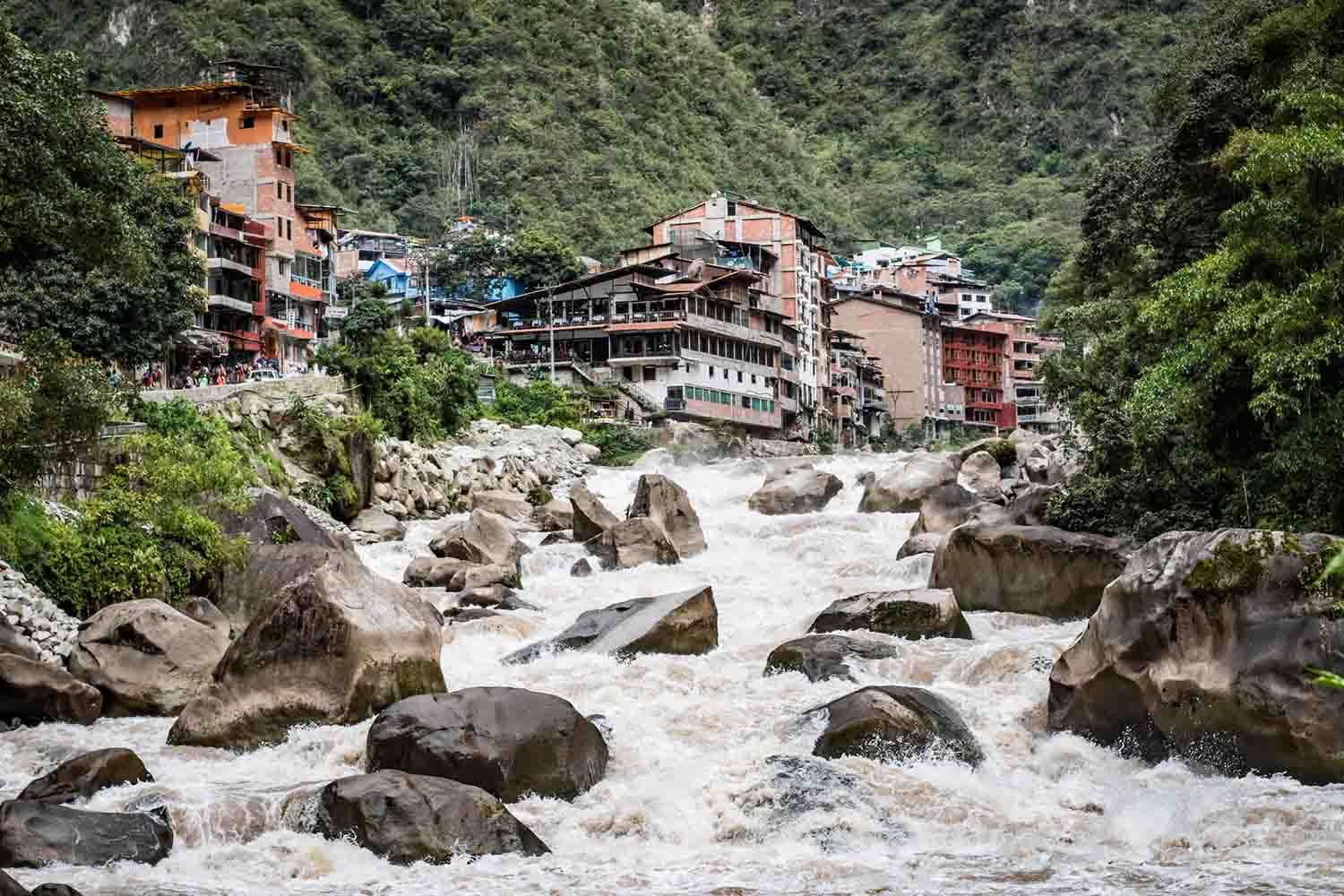 Planning Your Galapagos and Machu Picchu Journey
One question that often arises is whether to embark on two separate trips for each destination or to combine them into one remarkable adventure. the good news is that it's entirely possible to seamlessly blend your exploration of the galapagos and machu picchu into a single, unforgettable journey. here's how to make it happen:
Choosing Your Starting Point: Your international flights can connect you from your home to either Peru or Ecuador, with the flexibility to start in either destination. You can easily tailor your trip based on your preferences.
Combining Destinations: To combine these two extraordinary locations, you'll need to arrange flights that connect Lima, Peru, and Quito or Guayaquil, Ecuador. This short flight allows you to transition smoothly between the Andes and the Galapagos. While you'll require another international flight to bridge the two countries, it's a cost-effective and efficient way to experience the best of both worlds.
Expert Guidance: Travelers often wonder whether to organize the journey themselves or book a pre-arranged tour that combines both destinations. While arranging your trip independently can save you money, it does come with logistical challenges. You'll need local guides in the Galapagos to access Park sites outside of towns, and securing train tickets to Machu Picchu can be complicated. Opting for a combined tour simplifies the process and ensures a seamless and well-coordinated adventure.
The Order Matters: The sequence of your trip doesn't significantly impact the experience, except during specific times of the year. Travelers venturing in March, December, or January should consider starting in the Galapagos, ensuring they arrive in Peru as late in March as possible. Conversely, those journeying in December or January should commence their travels in Peru to avoid the less favorable weather in the Andes.
Flights and Connections: Your international flights will be structured to fly from your home to Lima, Peru, and then from Quito or Guayaquil, Ecuador, back home, or vice versa. While you'll need an additional international flight to connect Peru and Ecuador, it's a convenient way to transition between these captivating countries. Remember to book round-trip flights between Lima and Cusco in Peru and round-trip flights from either Guayaquil or Quito to the Galapagos Islands.
Weather and when to visit
When planning your journey to these enchanting destinations, it's crucial to consider the timing of your visit:
Best times to visit Machu Picchu
Generally, the ideal period to explore the Machu Picchu region in Peru is from April or May to November. During these months, you'll encounter pleasant weather with minimal rainfall. The rainy season typically commences in late November or early December and persists into March, with January and February being the wettest months. As a result, visiting during these times may expose you to occasional rain. Importantly, the Inca Trail is closed for trekking in February.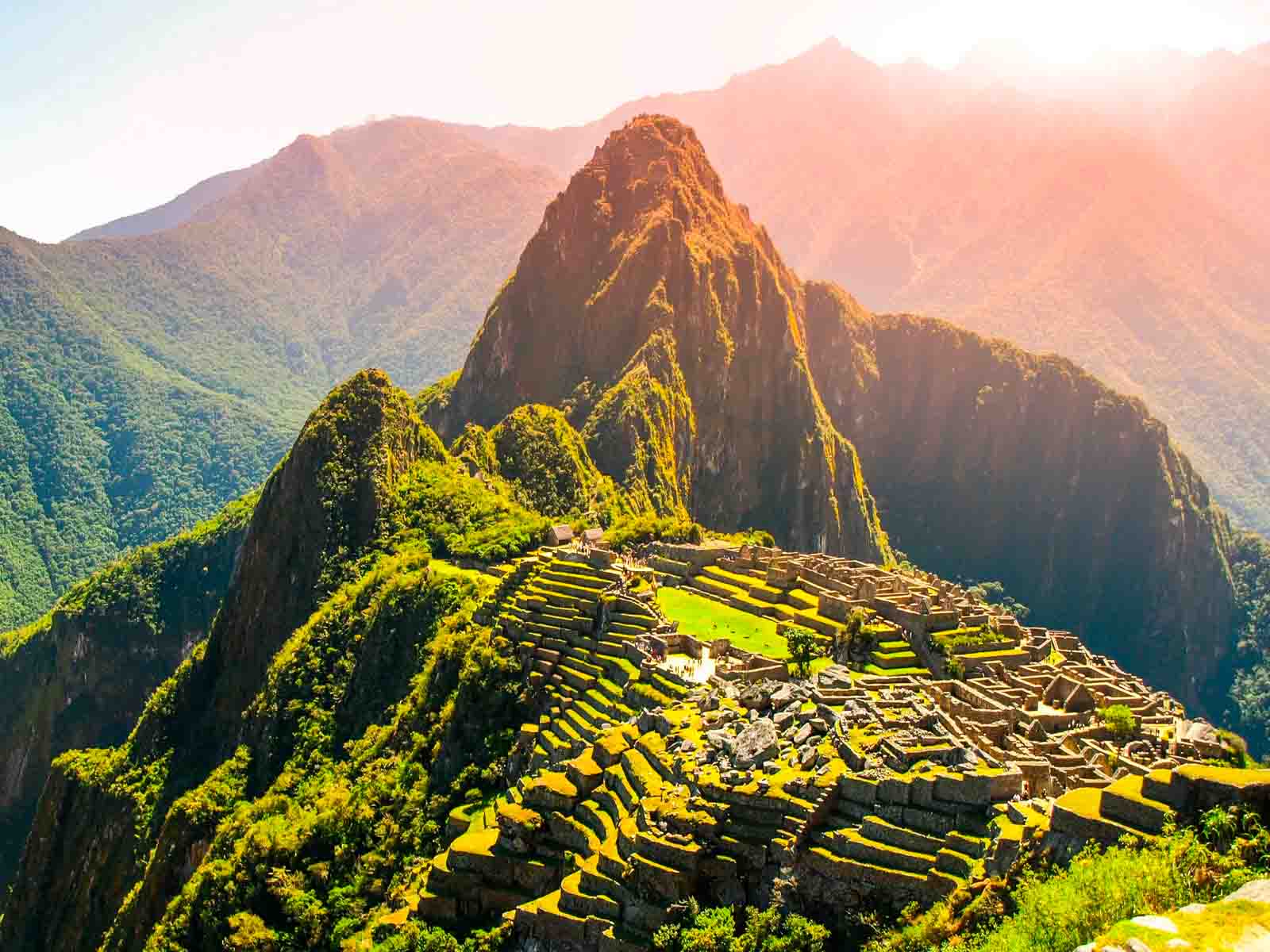 Best times to visit the Galapagos Islands
The Galapagos Islands are a year-round destination, and there is no "bad" time to visit. However, the islands experience two primary seasons. The period from June to December is characterized by rougher seas, overcast skies, and cooler temperatures. During these months, it's advisable to wear a wetsuit for snorkeling if you intend to spend extended periods in the water. In contrast, from mid-December to June, the islands enjoy hot weather with occasional brief showers and calmer seas. A wetsuit may not be necessary for snorkeling during this time. Keep in mind that September tends to have the roughest seas.
March and late December are the busiest times for tourism in the Galapagos Islands, followed by the northern summer vacation months of June, July, and August. Consequently, these dates can sell out in advance, with December holiday trips often booked more than a year ahead on certain vessels.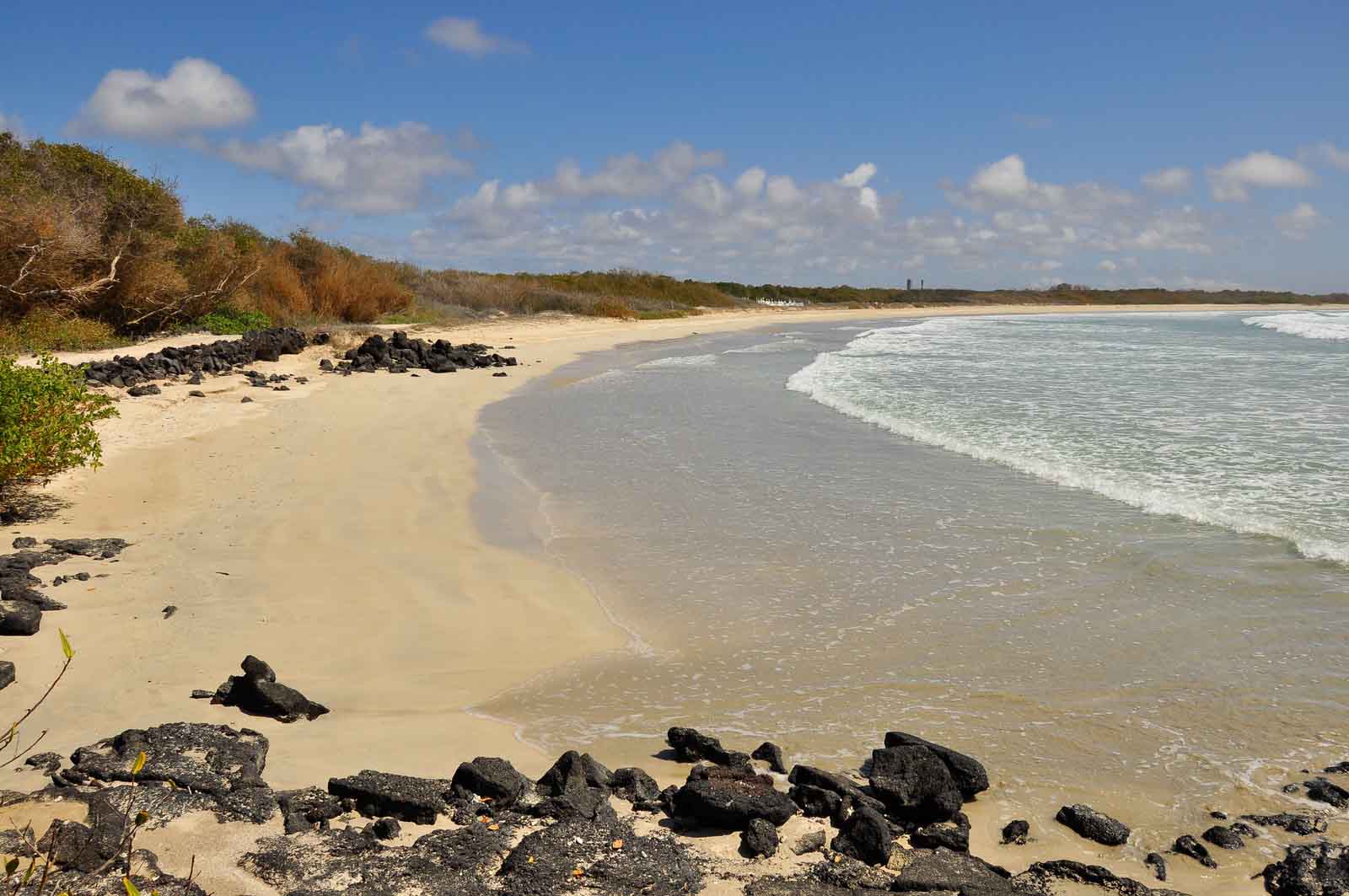 Best times for a trip combining Machu Picchu and the Galapagos Islands
To ensure the best experience during a combination trip to both the Galapagos and Machu Picchu, plan your visit between April and November. This timeframe allows you to avoid the rainy season in Peru, making it an ideal window for exploration. While combination trips are possible year-round, it's advisable to steer clear of February, as it's the rainiest month in Peru, and road washouts due to floods can make travel challenging. It's worth noting that the Inca Trail is closed for maintenance throughout February.
How to Get There and Get Around
Navigating your way to and around these incredible destinations requires a strategic approach. Here are some key details to consider:
Getting to Ecuador and the Galapagos Islands
International flights to Ecuador arrive and depart from either Quito or Guayaquil. These cities also serve as the departure points for flights to and from the Galapagos Islands. To reach the Galapagos, you'll need to catch a flight from either Quito or Guayaquil on the first morning of your Galapagos journey. Flights generally depart between 7 a.m. and 11 a.m. To ensure you make your flight, plan to arrive in mainland Ecuador at least the night before your Galapagos adventure begins. If you're traveling from Peru, you can connect to Ecuador, preferably through Guayaquil, on the same day you depart from Cusco.
Getting to Peru and Cusco
International flights to Peru typically transit through Lima. Therefore, you'll need to fly into Lima and then catch a connecting flight to Cusco, the gateway to Machu Picchu. There are frequent flights between Lima and Cusco, with the journey taking approximately one hour. For hassle-free flight arrangements, consult with a reputable travel agency. If you're commencing your adventure in the Galapagos Islands, consider connecting to Lima and spending the night at an airport hotel before departing for Peru.


Connecting Peru and Ecuador
To link your Galapagos and Machu Picchu adventures, you'll require a flight that connects Lima, Peru, with either Quito or Guayaquil, Ecuador. This flight usually lasts only a few hours, enabling you to traverse from one country to the other on the same day you depart either Cusco or the Galapagos Islands.
Air Tickets
International and domestic flights are typically not included in your trip's cost, except for specific flights between the Galapagos Islands. While we do not sell airfare, we collaborate closely with Exito Travel, a company specializing in flights to and within the Americas. They can efficiently manage all your flight needs, matching your itinerary with suitable flights for a hassle-free process.
If you prefer to book your flights independently, websites like Kayak.com or LAN.com are valuable resources for comparing and selecting the most convenient options.
Hotels in Lima or Guayaquil (or Quito) when traveling between countries
Depending on the starting point of your journey, you may need accommodations in Guayaquil, Ecuador, as you transition from Peru to Ecuador, or a hotel in Lima, Peru, as you conclude your Galapagos adventure and head to the airport. These stays are generally included in the cost of a set Galapagos and Machu Picchu package trip. Whether you need a hotel in Peru or Ecuador, it's a seamless process that can be efficiently arranged as you plan your adventure. You will also need at least one night's hotel in either Quito or Guayaquil before the trip commences. While this portion of the journey is not included in the trip price, we can assist in making these arrangements for you. We highly recommend not purchasing international or Galapagos flights until you've confirmed your trip details to ensure everything aligns smoothly.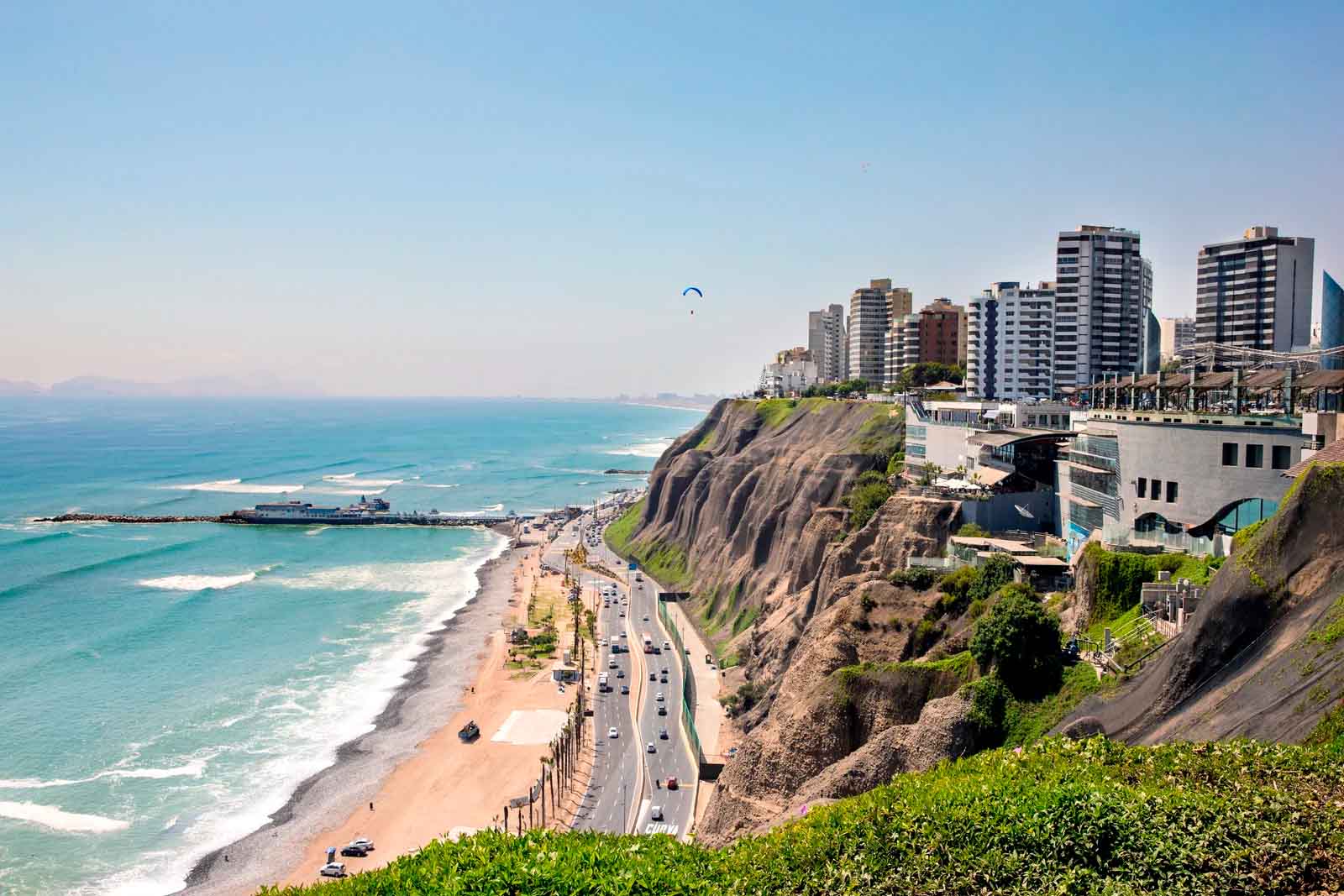 Machu Picchu and Galapagos FAQS
Local Currency in Ecuador: The official currency of Ecuador is the US Dollar (USD), which eliminates the need for currency exchange for visitors from the United States.
Local Currency in Peru: Peru's official currency is the Nuevo Sol (PEN), divided into 100 centimos. In tourist centers, some products and services can be paid for in US Dollars. Currency exchange services are available at banks, hotels, and dedicated currency exchange outlets.
Required Documents: Visitors from North America and most European countries do not typically require visas to enter Ecuador. However, it's essential to double-check the visa requirements before departure. Ensure that your passport remains valid for at least six months beyond your departure date. Carry copies of your passport and a list of identity card numbers, along with the international phone numbers of their issuing institutions, stored separately from your original documents in case of emergencies.
Peru, like Ecuador, generally does not require a visa for most visitors. It's advisable to double-check the visa requirements well in advance. Ensure your passport maintains validity for at least six.