The Galapagos is a world-renowned tourist destination, home to unique flora and fauna that attract more than 220,000 visitors each year. Unfortunately, navigating the rough terrain of the islands can be a challenge for the mobility impaired.
This isn't to say that the Galapagos isn't wheelchair accessible, however. Several organizations offer specialized tours for the mobility impaired, from jungle hikes to cruises exploring the coastline.
About the Galapagos Islands
Also known as the Enchanted Archipelago, the Galapagos is an archipelago composed of 19 islands and dozens of smaller islets that span an area of more than 17,000 square miles. It's located just off the west coast of Ecuador, giving rise the distinctly South American cuisine and culture that tourists come to enjoy. The islands also boast stunning views, sandy beaches, and some of the world's most unique wildlife species.

The History
In its lifetime the Galapagos have been used for many purposes, from housing penal colonies in the early 20th century to serving as a military base during World War II. What the archipelago is perhaps most famous for is the part it played in helping Charles Darwin to come up with his groundbreaking theory of evolution.
During his visit in 1845 on the HMS Beagle, Darwin observed local species on each of the islands and noted that many boasted marked similarities, yet also stark differences. He was particularly enthralled by native finch species, which had evolved specialized beaks for feeding on the different vegetation available on different islands.
He proposed that they all descended from the same lineage, but adapted over time to better suit their unique environments, as have we all.
The Ecology
Most tourists come to the Galapagos to enjoy the stunning variety of wildlife found throughout the island chain. The archipelago's capital alone, Puerto Baquerizo Moreno, is home to hundreds of sea lions that freely roam the city along with marine iguanas, pelicans, and blue-footed boobies closer to the coast.
The Galapagos is also known for its sea turtle population and its native finch species, which are a favorite amongst birdwatching enthusiasts.
Visitors can witness different seasonal highlights in the Galapagos depending on what time of year they visit. The wildlife around the island is constantly changing, with the rainy season lasting from December to May before giving way to the dry season. Here are some of the top events attracting tourists from around the world each year: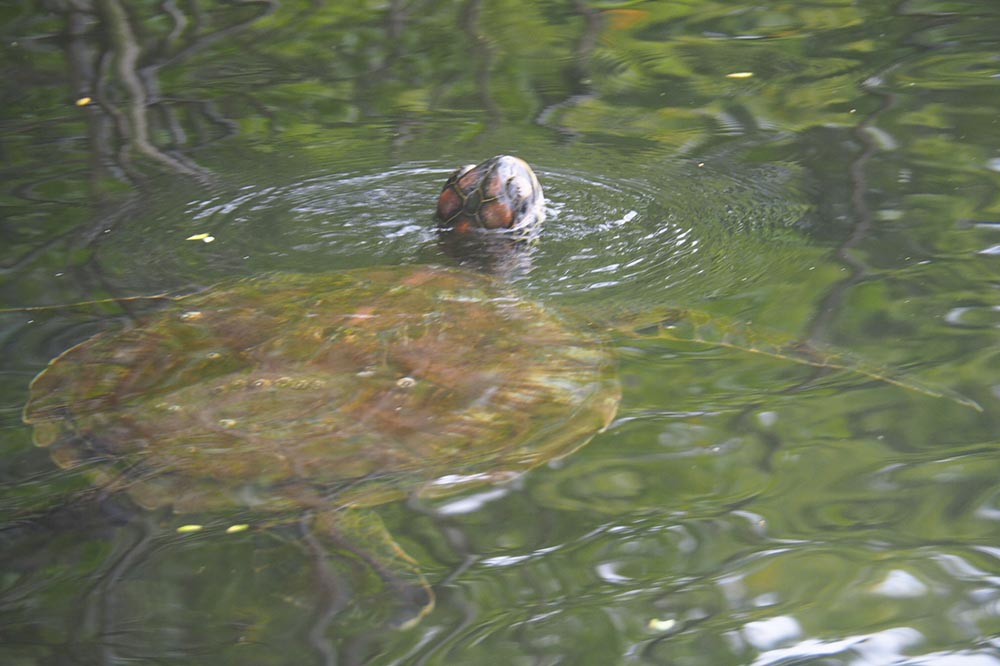 January
Green sea turtles flock to the beach to lay their eggs, while iguanas begin to mate on
Isabela Island
.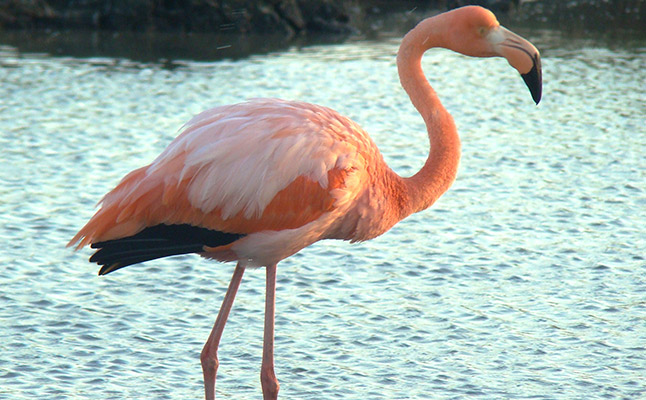 February
Flamingo populations and the Galapagos dove start nesting, while the Bahamas pintail begins its breeding season.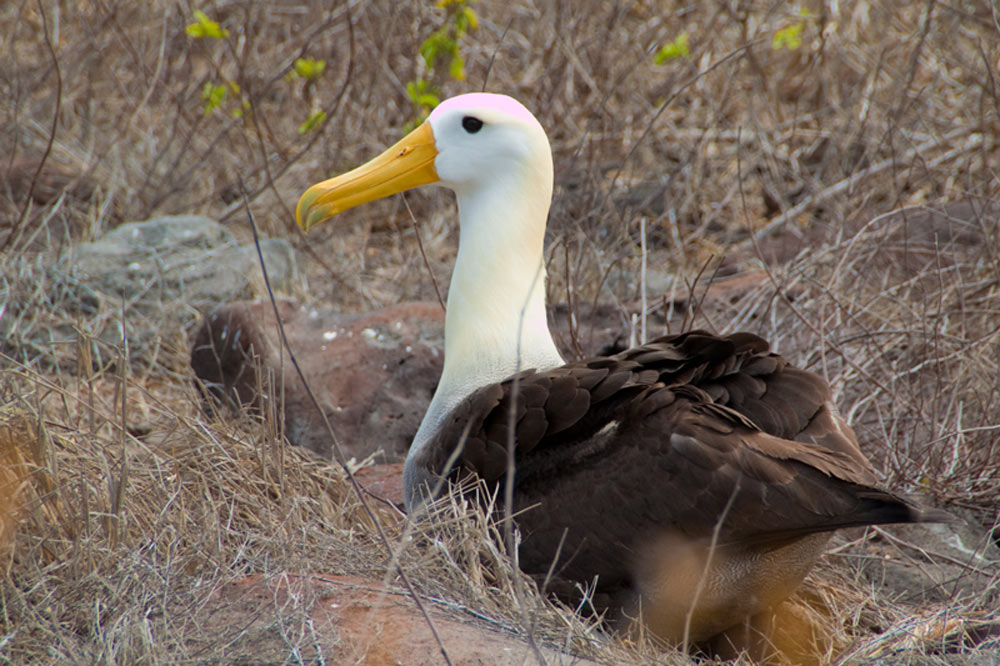 March
Iguanas start nesting, and the waved albatross population navigates back to the archipelago.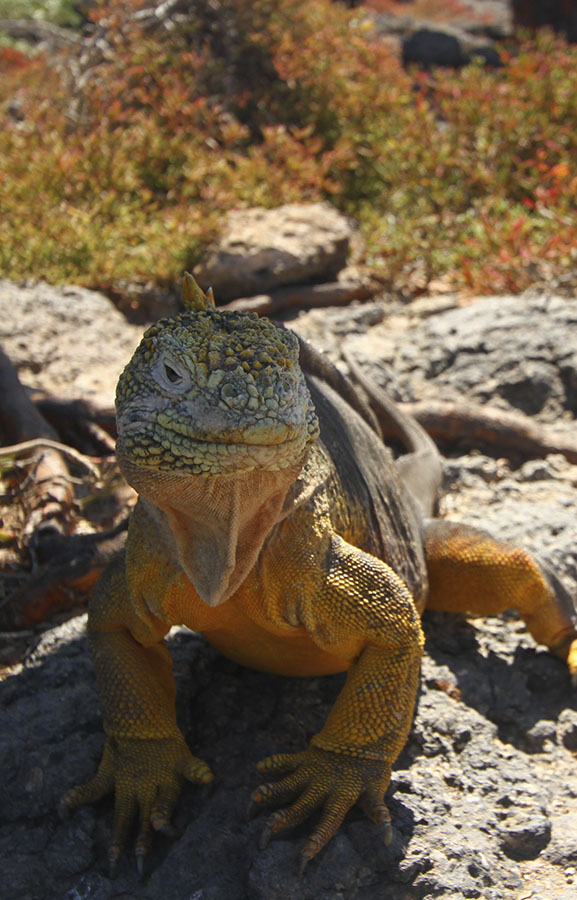 April
Green sea turtle and land iguana eggs begin to hatch as the rainy season comes to an end.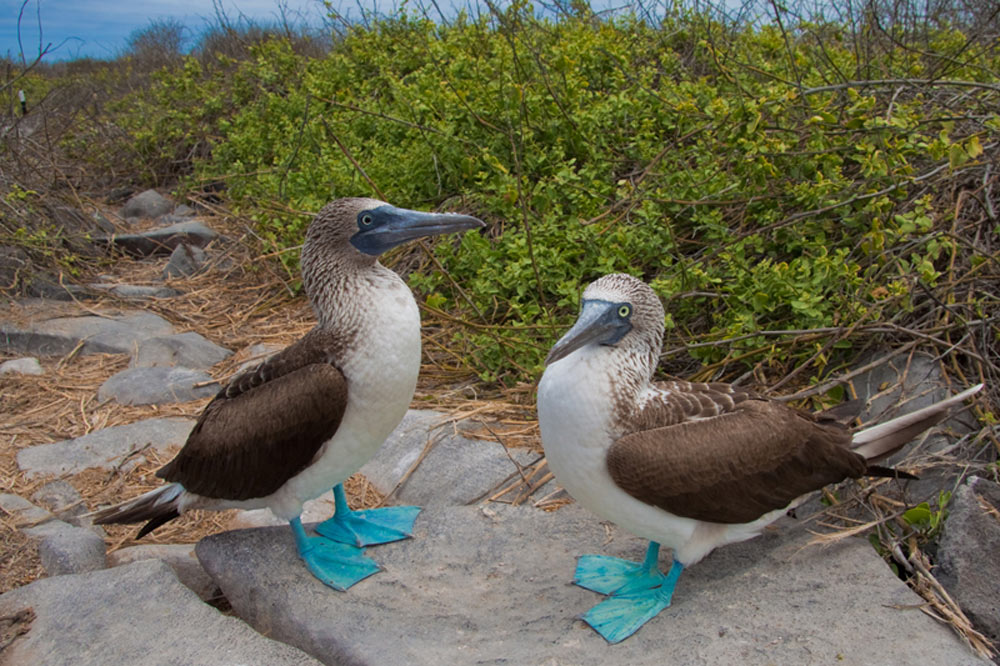 May
The blue footed boobie starts its courtship ritual, while waved albatrosses begin to lay their eggs for the year.
June
At the beginning of the cooler dry season, the famous
giant tortoise
begins nesting.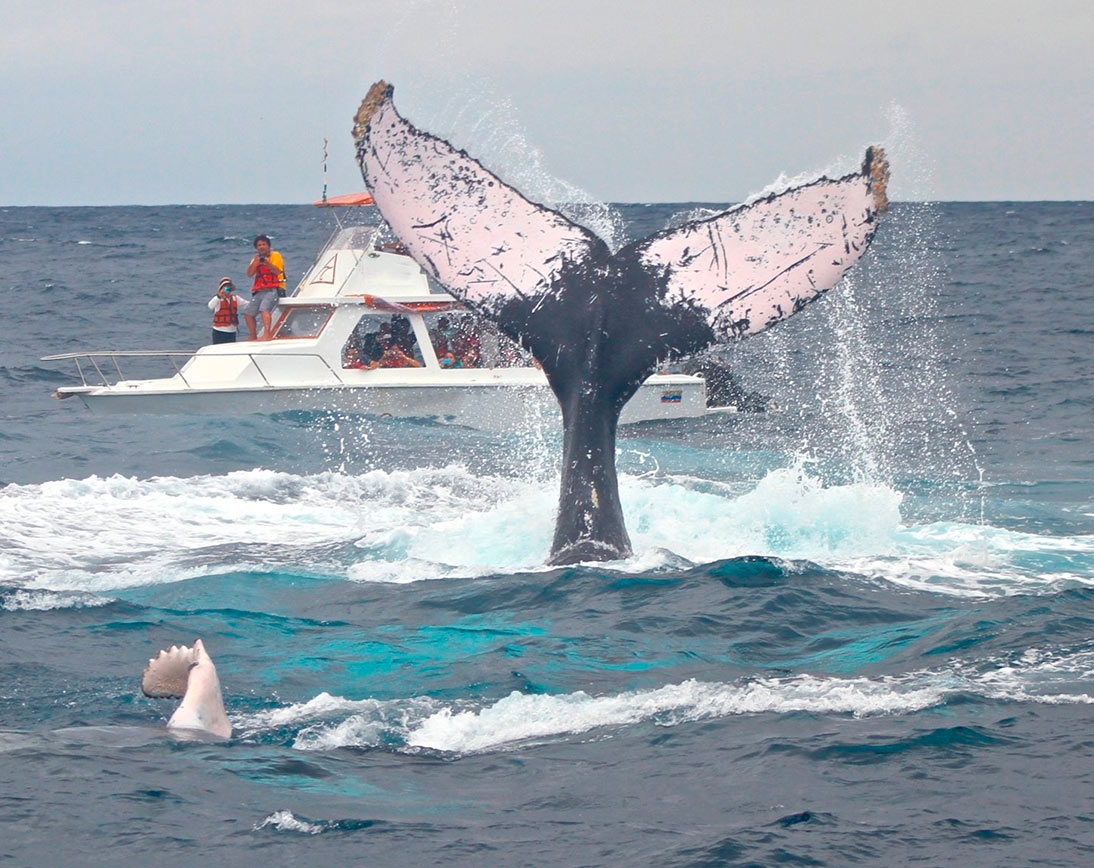 July
This is the best time for whale-watchers to visit, as marine wildlife is active around this time, while lava lizards begin their mating ritual off the coast of Isabela Island.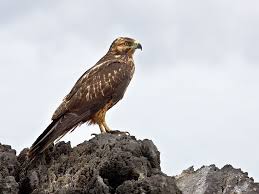 August
The Galapagos hawk begins its courtship ritual, while masked boobies and swallowtail doves settle down to nest.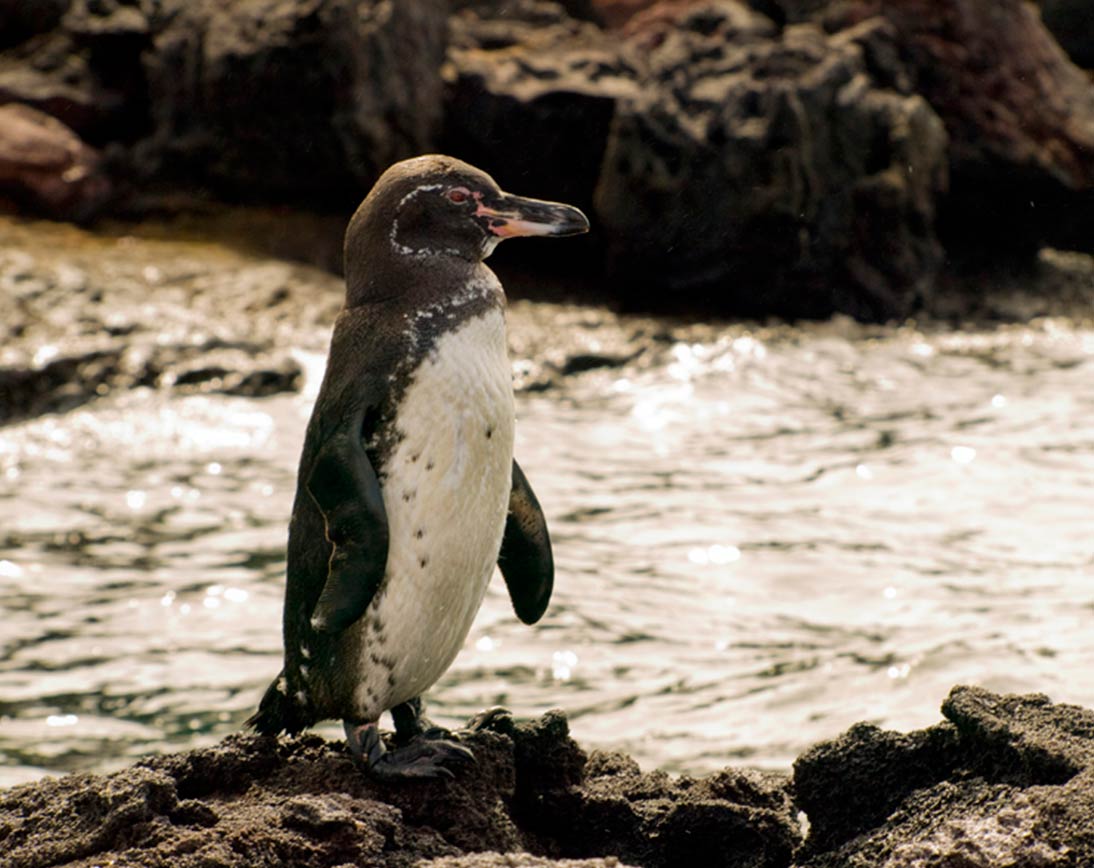 September
The peak of the cold season marks more active penguins, sea lions, and other marine wildlife.
October
As the weather begins to warm up, the Galapagos fur seal begins mating, and the giant tortoise lays its eggs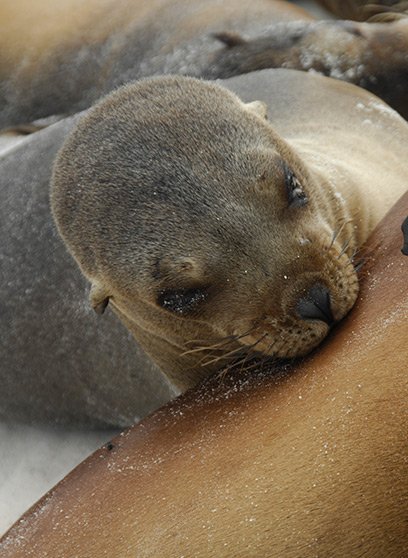 November
Sea lion pups are born as brown noddies begin mating.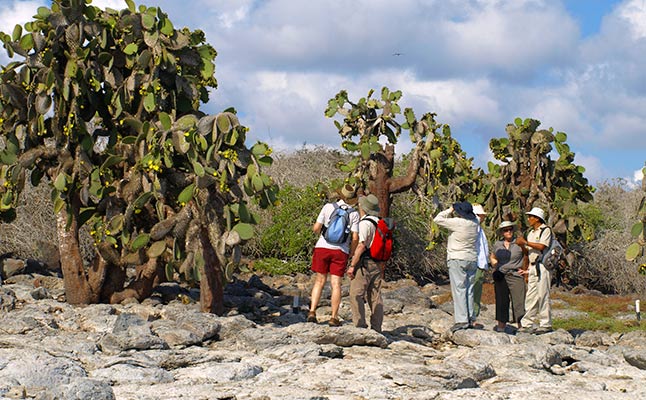 December
At the very start of the rainy season, lush vegetation returns to the Galapagos and green sea turtles begin mating.
The Food


Not surprisingly, many local dishes around the Galapagos feature fish and shellfish. Much of the cuisine is similar to that found in neighboring Central and South American countries, particularly Ecuador. Often, seafood is prepared alongside potatoes and grains as well as natively grown yucca.
For breakfast, it's common to eat a light meal of fresh, locally grown fruit. The Galapagos is also known for its fried breakfast dumplings, often featuring sweet green plantains.
Lunch and dinner are also typically light. Thick, fish-based soups such as encebollado are popular, though you can also find other delicious dishes such as ceviche, steamed lobster, and even sea cucumber.
The Culture
The Galapagos population is relatively small, with around 30,000 people inhabiting four of the nineteen islands. Thanks to its rich history, the Galapagos boasts a wealth of cultural diversity, pulling ideas and customs from a mix of various religious and ethnic groups.
While the official language of the Galapagos Islands is Spanish, many dialects are spoken across the islands thanks to the archipelago's booming tourist industry. It's relatively easy to find tours and services in other major languages such as English, French, and German.

Private Tour Packages
One of the best ways for mobility impaired individuals to experience all that the Galapagos has to offer is by booking a specialized tour package. There are several organizations that can tailor their services to meet the unique needs of guests who use wheelchairs.
These tour groups take care of just about everything a tourist might need, including accessible accommodation, trained staff, and adapted transportation designed to help the mobility impaired to tackle the sometimes-rough terrain of the Galapagos Islands. It can be difficult for power wheelchairs and electric scooters to navigate around, and so many groups offer off-road wheelchair rentals.
Here, we go over some of the biggest names offering wheelchair-friendly tours of the Galapagos and the surrounding area.
South America for All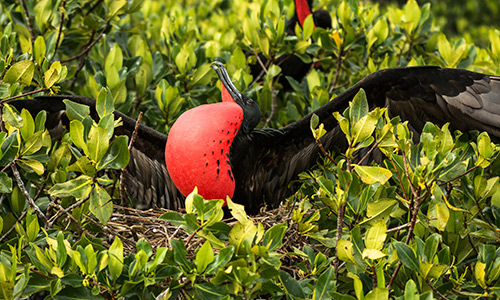 South America for all, or SAFA, was one of the first organization to offer specialty tours to mobility impaired individuals who want to explore South America. The company uses adapted equipment such as off-road wheelchairs and manual lifts to help people with disabilities to participate in kayaking, boating, nature walks, and more.
The company is also a champion of accessibility throughout Ecuador and the Galapagos. Not only do they organize tours but also help to coordinate accessibility adaptations in certain hotels and public buildings. This includes installing lifts, grab bars, and wheelchair ramps for the mobility impaired.
Accessible Journeys Galapagos and Amazon Adventure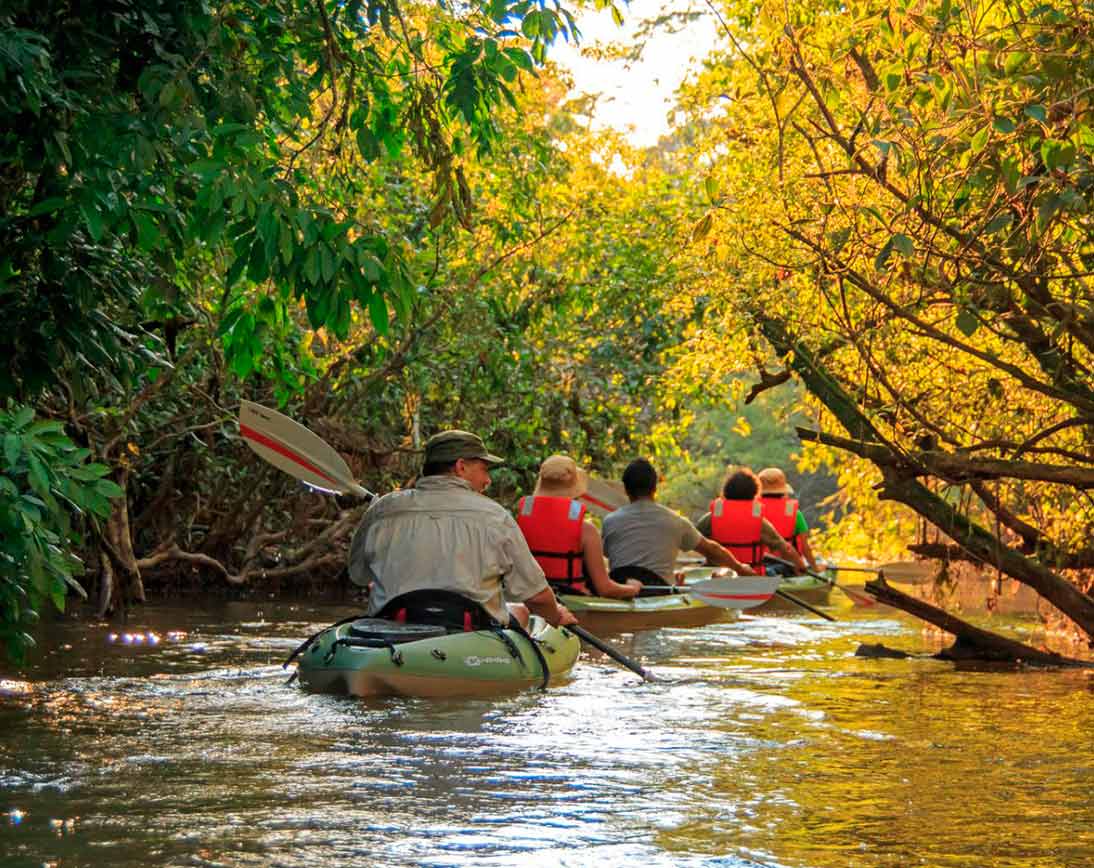 This tour group offers both small group tours and individual experiences for tourists in wheelchairs. Voyagers Travel takes guests throughout the Amazon and the Galapagos islands, putting them in close contact with native wildlife and local cultures.
The company transports guests between islands in a modified boat capable of accommodating those in a wheelchair. Visitors can choose between four different package options, including Basic, Deluxe, Superior, and Luxury.
Ecuador for All Mobility Impairment Tour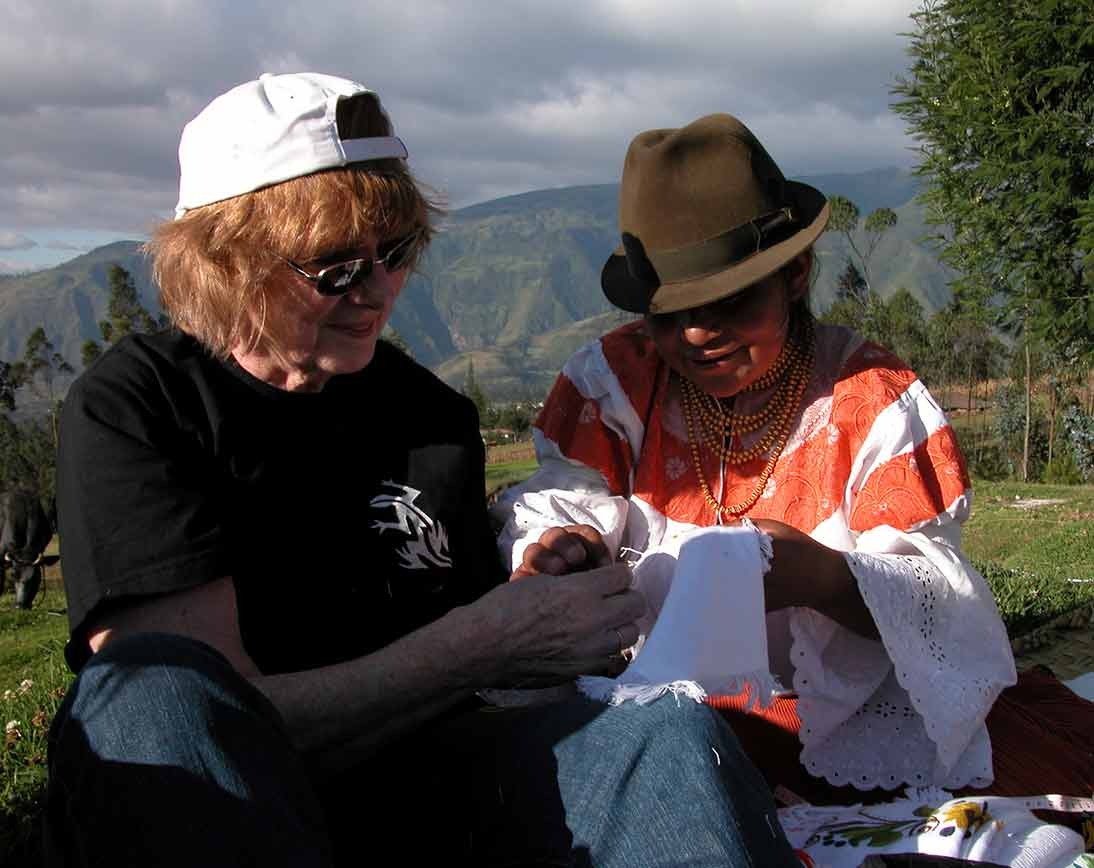 We offer comprehensive packages for mobility impaired and those in a wheelchair, covering aspects such as travel, hotel accommodation, itinerary, and much more. The company also selects local restaurants that are disability-friendly to make things easier for mobility impaired visitors.
Ecuador for all is also responsible for introducing a game-changing initiative that has helped to improve bathroom accessibility on all inhabited islands. Thanks to them, all gas stations are now required to include at least one handicap stall in all restrooms.

Coastal Cruises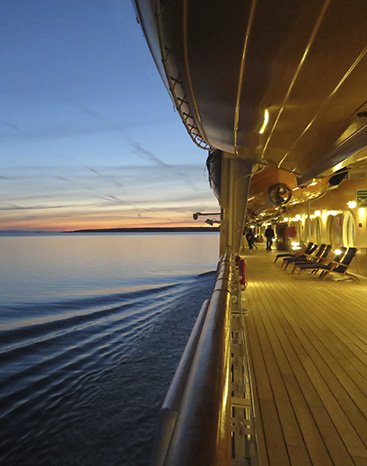 Mobility impaired tourists can also experience the majesty of the Galapagos by boat. Coastal cruises are a popular pastime for visitors, allowing for spectacular views of the islands and close encounters with native wildlife.
When looking at accessible cruise line options, it's a good idea to keep in mind the conservation laws enforced in the Galapagos. Guests must always be supervised onshore by a trained naturalist to help protect local wildlife and nature preserves.
A given naturalist can only watch over sixteen or fewer guests, which can pose a problem for parties with a disabled individual. It's best to look for a cruise ship where the ratio of nationalists to guests is relatively high to ensure that groups with a mobility impaired member are able to go onshore during the cruise.
Though there aren't many cruise lines that cater to disabled individuals, there are a couple that can make minor accommodations for those in a wheelchair. It's always a good idea to call ahead of booking to ensure that a given company has the necessary staff and equipment to accommodate a given guest's disability.

Celebrity Cruises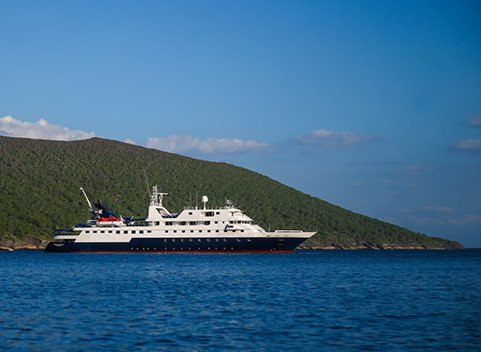 Celebrity Cruises offers a Galapagos tour that welcomes guests with disabilities. Though they aren't necessarily set up to handle guests in wheelchairs, they're happy to provide reasonable accommodations and assistance for mobility impaired guests.
It's best to book at least a month ahead of time to ensure enough time for the company to come up with appropriate accommodations. Celebrity Cruise lines cover all aspects of a guest's stay, including food and drink, room and board, and entertainment.

Silversea Galapagos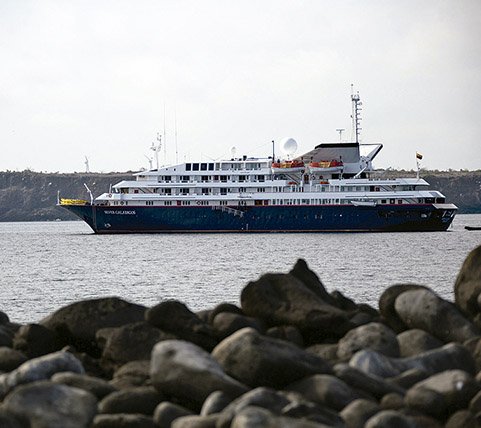 Silversea offers luxury cruises around the Galapagos that come complete with the personalized services of a professional butler. Rooms are spacious enough to wheelchair access, and most feature wide private balconies.
The cruise line caters to the active lifestyle, offering coastal hikes, snorkeling, and animal encounters all in the same trip. Though guests in wheelchairs won't be able to participate in all activities, the cruise line aims to accommodate all guests regardless of disability.
The Best Hotspots for the Wheelchair Bound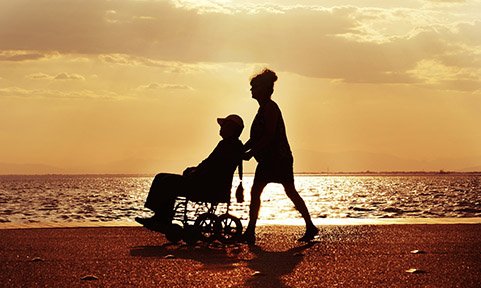 While much of the Galapagos is difficult to traverse by wheelchair, there are plenty of areas along the beach, in the jungle, and around major cities that are much easier for the mobility impaired. Here are some of the top locations and activities featured in mobility-friendly Galapagos tours.
Accessible Hotels
There are several hotels around the Galapagos islands that boast specially equipped rooms for guests with disabilities, including those in wheelchairs. Most specialty rooms feature wider doors, room service support, and safety installations in the bathroom. It's best to look for a room located on the ground floor, as many hotels in the Galapagos don't have elevators.
Some of the biggest hotel names to cater to disabled individuals include the Blue Marlin in San Cristobal, which offers seven spacious specialty rooms with a dedicated shower bench, and the Maritas, which has four double accessible rooms. The Maino in Santa Cruz and the Red Mangrove both have double accessible rooms with a roll-in shower.


The Charles Darwin Research Station
One of the main highlights of the Galapagos islands, the Charles Darwin Research Station is used as a research facility by the operative branch of the Charles Darwin Foundation (CDF) and is located in Puerto Ayora, Santa Cruz Island.
The center is much like a zoo, featuring exhibits of the archipelago's most famous native species. There's also an exhibition hall where guests can learn more about conservation efforts.
The research station is an ideal destination for mobility impaired individuals who are unable to traverse the dense foliage and the rough terrain around different islands. Instead, they can easily navigate around the center's paved walkways to see animals such as the Galapagos tortoise, native sea lions, iguanas, and different finch species up close and personal
Kayaking Tours
One of the best ways to see marine and coastal wildlife living around the Galapagos Islands is by taking a tour by kayak. They offer a great alternative to more arduous hikes and nature walks on land, especially for those in a wheelchair. On kayaking tours, guests often encounter wildlife such as sea lions, green turtles, and may even get to see whales around July.
Several tour groups and kayaking organizations offer specially adapted tours for mobility impaired guests. Trained members of the boat crew generally assist transfers in and out of the kayak. For the most part, kayaking companies aren't able to offer electronic lifts of similar devices.


The Isabela Giant Tortoise Breeding Center
Tourists who are interested in learning more about the unique and highly rare Galapagos Tortoise can visit the Giant Tortoise Breeding Center on Isabela Island. Here, guests can see conservation efforts aimed at restoring the archipelago's dwindling tortoise population. The center allows visitors to see both hatchling tortoises and more mature breeding animals. The center has paved paths, making it easy for mobility impaired individuals to move around.


Getting Around the Galapagos by Wheelchair
Though the Galapagos Islands aren't the most wheelchair-friendly destination, specialized tours make it easy for mobility impaired guests to enjoy all that the archipelago has to offer. Tourists can dine in wheelchair-friendly restaurants, stay in accessible hotels and lodges, and enjoy a whole host of activities ranging from nature hikes to kayaking adventures.

Take a look of these tour programs:
1. Galapagos & Machu Picchu Tour: Galapagos & Machu Picchu 12 Days Voyage
2. Cusco Tour: Cusco and Sacred Valley Tour
3. Amazon River Cuise in Ecuador: Amazon River Cruise Journey
4. Galapagos Cruise Itinerary: Amazing Nine Days East & Central Islands Boat Journey
5. Inca Trails Tour: The Incas Trail Tour