For anyone who loves to explore, the Galapagos Islands is a great destination where you'll find some of the best animal spotting tours available anywhere. We invite you to read through this family travel guide, and if it motivates you to start planning your adventures, we have written a very thorough Family Trip Planner with all the information to help you put together your family's vacation. A visit to the Galapagos Islands, Ecuador can be a great way to celebrate a special occasion such as an anniversary or just a way to bring the whole family together for an exciting week of fun travel exploration in Ecuador.
Families come in many shapes and sizes and it is easy to say that the Galapagos Islands is not considered to be one size-fits-all destination, so it is important to keep everyone happy and make sure the trip is a good match for everyone in your family.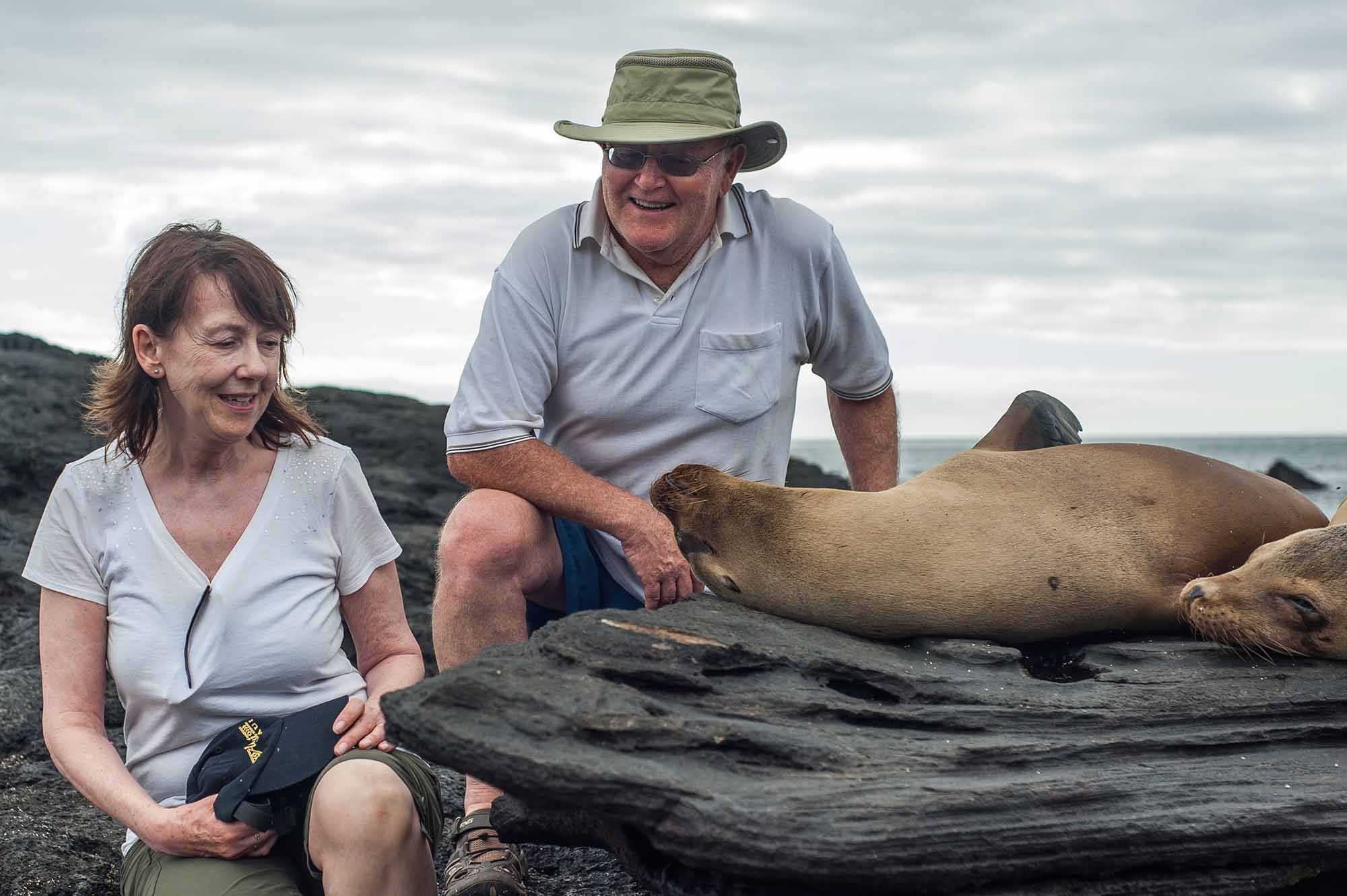 One of the frequently asked questions we get asked very often is, "Can I go to the Galapagos Islands with my kids?" People wonder if kids traveling there is a good idea, and if there are going to be enough activities for the children. In short, yes it would be great to do it whenever they are of age to remember the trip, such as when they are at least five or six years old. That being said, here is our ultimate guide to the best trip to the Galapagos Islands with your family.
Practical tips for having a smoother trip to the Galapagos with children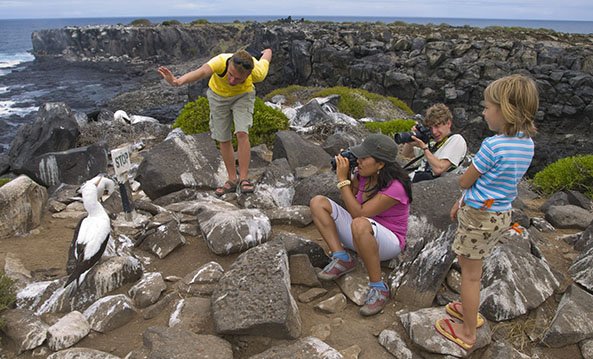 No matter what type of trip you choose, the next thing to consider is when you will travel. The good news is that you can Visit The Galapagos Islands Any Month You Decide. There is good weather all year round. Unfortunately, you have to take into account that demand can be high during school vacations for kids, so make sure to plan ahead. For summer months, we recommend that you book at least 6-9 months in advance and one year for Easter / Christmas holidays.
How to get to the Galapagos Islands as a family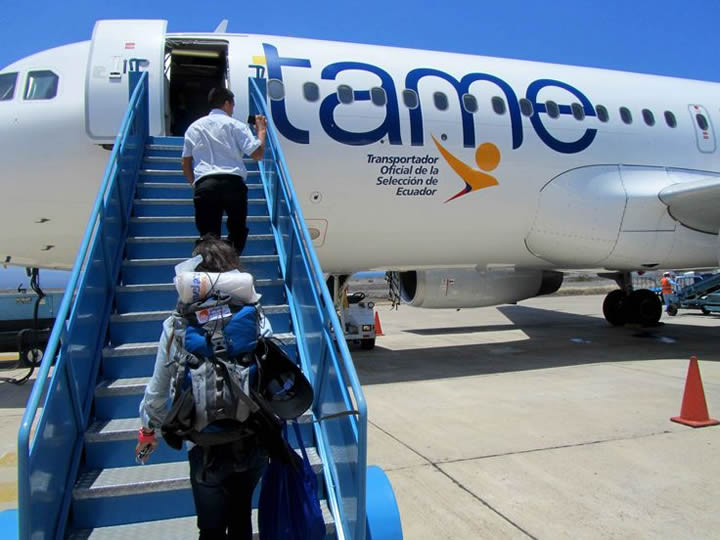 Along with Ecuador, the Galapagos Islands are one of few places where the local government has been able to manage and control the effects of the Covid 19 pandemic. The Galapagos was able to open its doors to tourists in September 2020.
The Galapagos government has established its own rules for tourists who wish to enter the islands. These regulations are necessary to ensure that all tourists are allowed to enter the islands. However, they are easy to follow and provide a guarantee for safety.
Ecuador welcomes all families who wish to visit its beautiful places. Many airlines have reopened their flights to Ecuador, and it is safe to say that the prices are quite reasonable. To make things easier, we have created a table listing the major airlines that fly from different continents. We also provide an estimate of their suggested prices, but if you wish to calculate your family trip here is our trip cost calculator.
Flying from

Airlines

Pricing

United States

Delta
United Airlines
JetBlue
Iberia
LATAM
American Airlines
Copa Airlines
Spirit

From New York: Starting at 320 usd

From Miami: Starting at 322 usd

From Atlanta: Starting at 314 usd

Europe

From Spain: 464 usd

From France: 505 usd

From Amsterdam: 558 usd

Latin America

Copa Airlines
LATAM
Avianca

From Mexico City: 298 usd

From Bogota: 211 usd

From Lima: 269 usd

There are only Two Ways To Fly To Galapagos, unlike other tourist destinations. You can fly from Quito, the capital city of Ecuador or from Guayaquil. You have two options for purchasing a ticket: you can either buy it at the airport, or book it online with your favorite airline. Avianca and LATAM are currently the only airlines that operate this route. Prices can change, so it is worth booking ahead to save some money, especially if you are traveling with the whole family. For traveling from these places, prices range from 200 to 360 US Dollars for each segment (ie. round trip fare would be $500).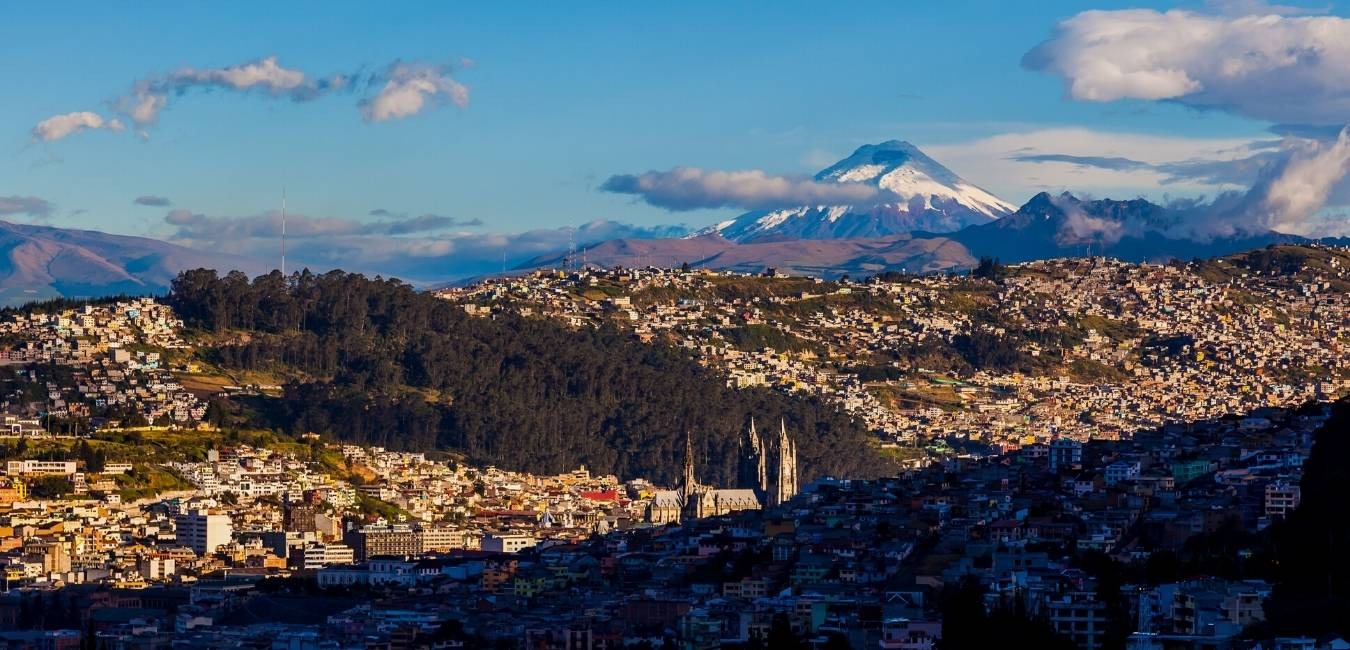 The flight to the Galapagos Islands, Ecuador is 594 miles from Ecuador's mainland, it will be a very short trip for you and your family. The flight takes less than two hours for those who fly from Guayaquil. For those who stay in Quito the flight will take less than four hours.
A family adventure begins the moment you get on the plane. If you travel from Quito, Ecuador, the Andes will be visible below you. You will not only be able to see the Cotopaxi Volcano, the world's highest active volcano, but also the surrounding Volcanoes, such as Antisana and Ruminahui. It is an unforgettable experience to witness the natural contrast between the highlands and coast. Also, if your family wishes and you have the time you can do both and travel from Andes To Coast in a 9 days overland trip!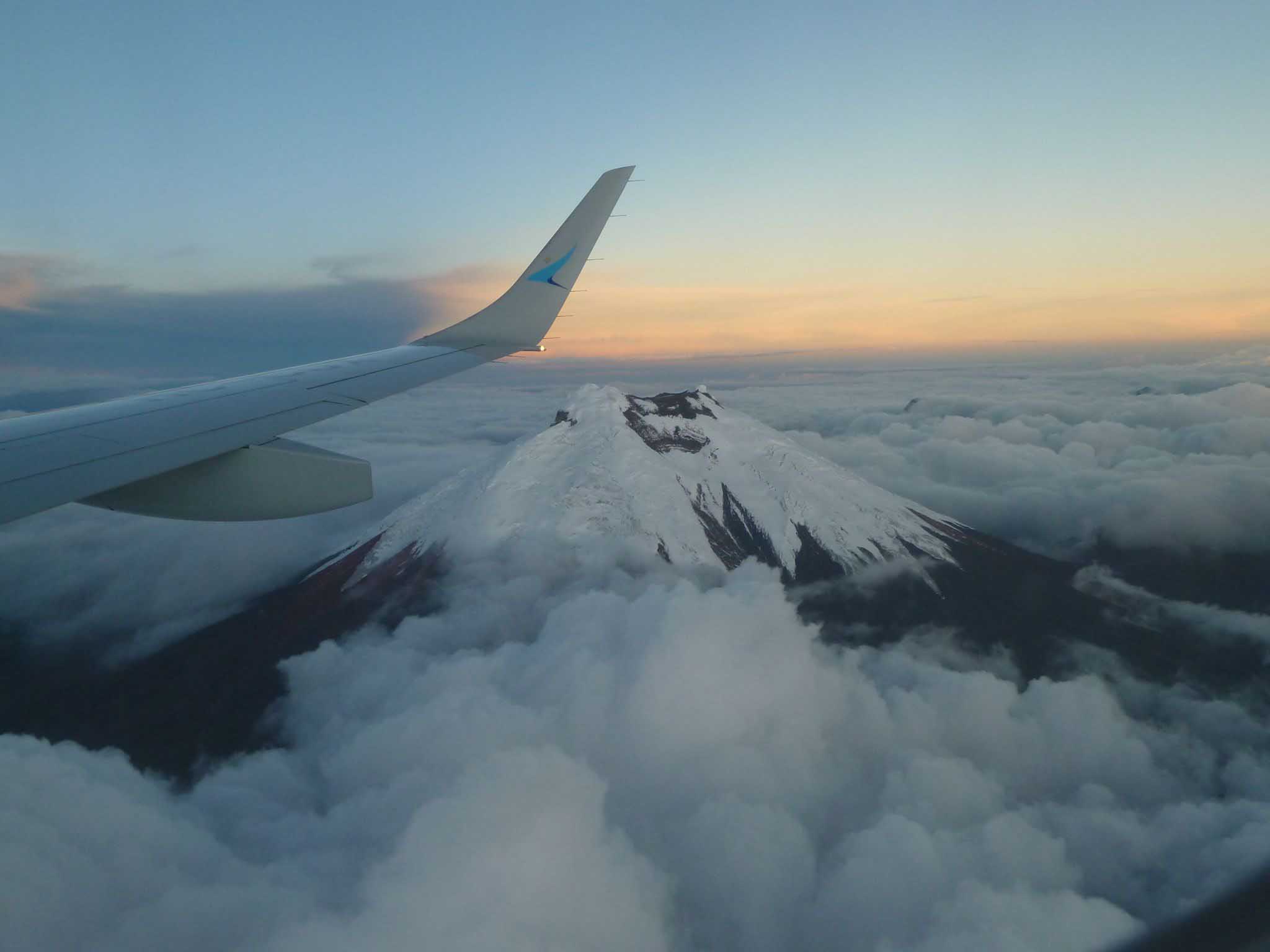 Arriving at the Galapagos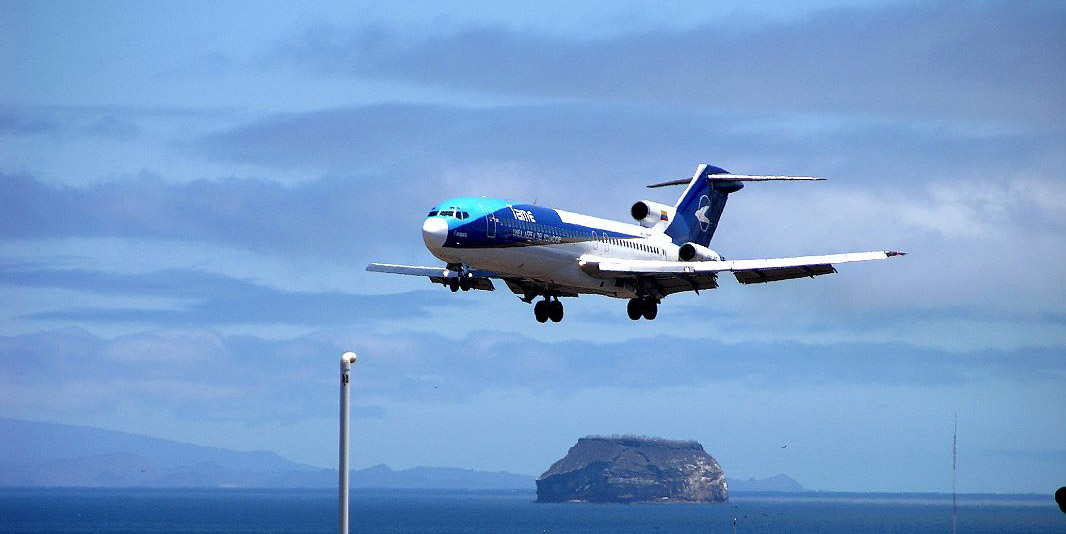 Once you arrive at Baltra or San Cristobal airport's make sure you and your family are prepared for the following steps. Upon arrival you will be asked some questions about your travel purpose, health, and stay, also don't forget to carry your negative PCR test results. Keep your TCT (transit card) with you at all times, as you will need to return it to the migration office.
After passing through customs, you'll be able to experience an uncommon taxi service that will take you and your family to the actual island. The airport is in Baltra. Santa Cruz, The Residential Island, can only be reached by crossing the deserted island or by taking a water taxi.
If you have booked your trip with an agency in advance, they will most likely be waiting outside the airport to pick up your luggage and take you to your hotel. If you do not have a booked trip, you will need to purchase a two-dollar bus ticket to take you to the taxi station. You don't have to worry about space or social distance as the buses are usually full. The buses do not have air conditioning, but the natural breeze of the Galapagos will make the ride pleasant. You will then take either a water taxi, or a ferry for two dollars. This will allow you and your family to relax and enjoy the stunning contrast between the blue waters and the deserted island.
Cruise in the Galapagos Islands vs. land-based with children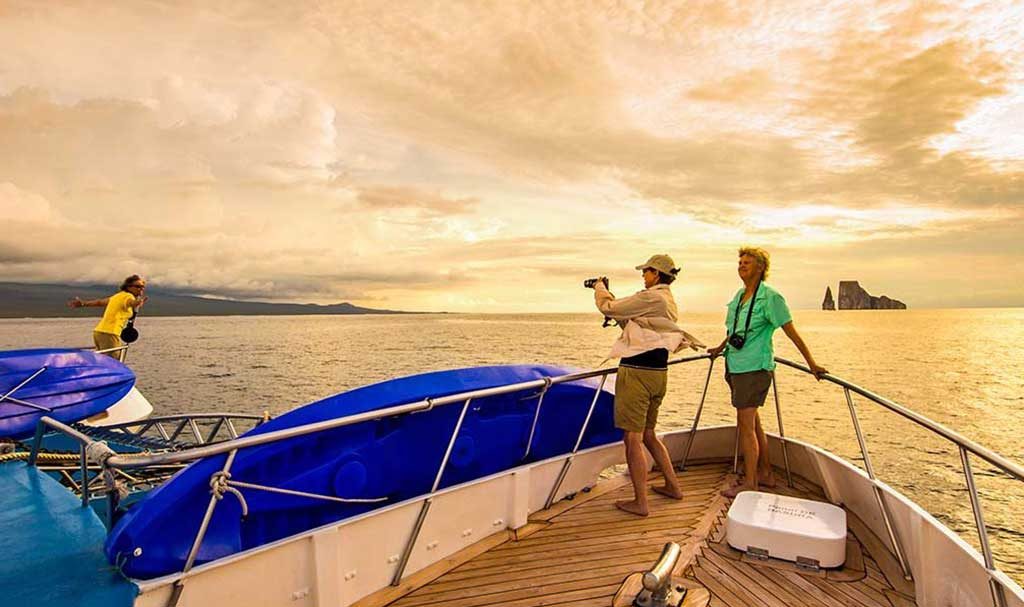 If you are considering taking your children to the Galapagos, one of the questions that will come up is whether to take a cruise or to have a land-based trip. The answer here really depends as there are many alternatives for both types of travel. Some recommend the land-based alternative as you have the alternative to make your own schedule and there will be certain days with no activities. There is also the question of whether your kids will be comfortable and do well after being several days on a boat. Some kids may do better than others and you should consider if this is something that plays an important role when deciding your type of trip. Some kids may not be attracted to having longer walks which are common in the land-based option, in this case then taking a boat would be better. Although distances are not long in the Galapagos islands, these might seem longer for some kids. Another thing to consider is if your kids are prone to seasickness, if this is the case then it is better to avoid them or to make sure that you have the right medication available to avoid them being sick during the trip.


While cruises allow you to explore more of the Galapagos islands and can be a great way to bring your kids along, it can also lead to feeling cramped after a few days on a yacht. You might also consider a Land-Based Galapagos vacation. These tours can be customized to your family and offer more options for activities. Ultimately, they also allow you to relax with the crew, away from the crowds.
Galapagos Land Based Tour Options
How to book a tour?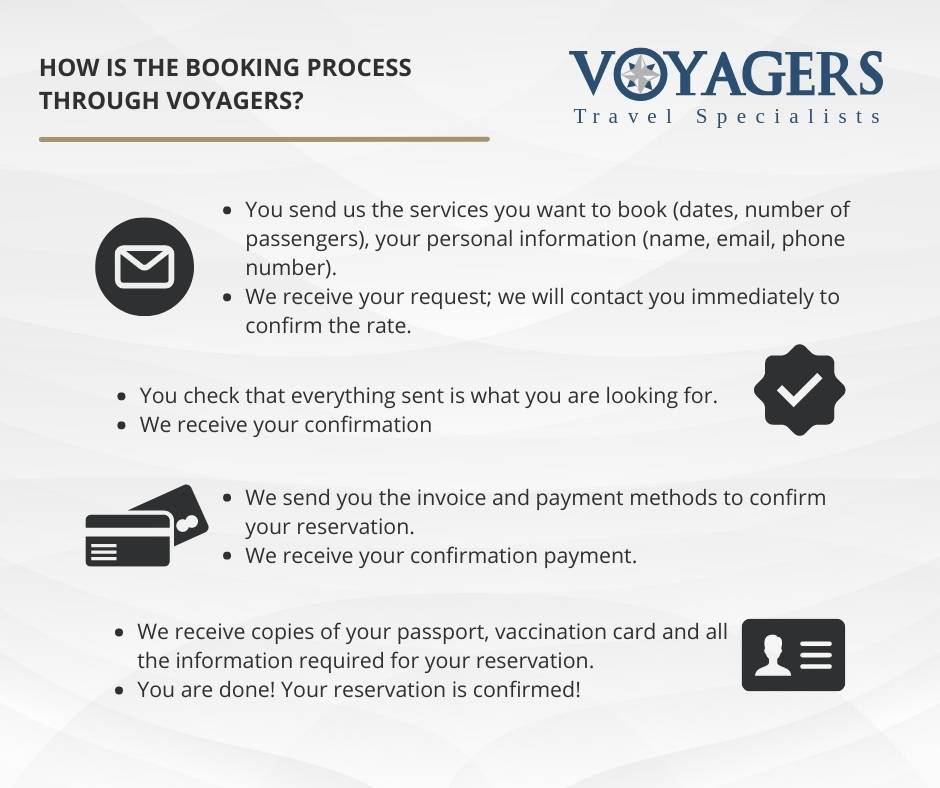 The Galapagos Islands have many options when it comes to booking tours. You don't need to stick with one option because we all want the best from this once-in-a-lifetime trip. We have chosen two main options for booking a tour perfect for family travel.
Island Hopping is the best way to spend your time on the islands if you plan to have a land-based trip. In this case you will be staying on one or two islands, usually Santa Cruz or San Cristobal, and what's great is that you can use the day tour that the harbor offers. Regarding your stay, there are many hostels that offer both private and shared rooms. They usually start at 8 USD and can cost up to 20 USD per night for a private bedroom.
Our personal favorite day trips for travelers that stay on San Cristobal is the 12 guest day tour yacht, the Galapagos Hopper.
Galapagos has many luxury, comfortable, and beautiful high-end hotels. These hotels have commodities with stunning views and location in the islands. They can be as low as 80 USD for a 3-star hotel, 150 USD for a 4-star hotel or 400-1200 USD for a 5-star lodge.
While cost is important, it's worth focusing your search on the island you wish to explore and see. Santa Cruz and San Cristobal are two islands that offer a wider range of hotel and tour options. These hotels offer many benefits, including the ability to coordinate day tours and organize transportation.
Island

Accomodation

What makes it special?

San Cristobal

Hostel: Los Algarrobos

- Friendly staff

- Clean

- Cozy

San Cristobal

Hostel: Royal Galapagos Inn

- Delicious breakfast

- Spacious

- Great location

Santa Cruz

Hostel: Galapagos native

- Friendly staff and owners

- Run by Galapagos first settlers

- Very insightful stay

Isabela

Hostel: Hostel Loja

- Located near city center

- Cozy

- Run by a native family

San Cristobal

4 star hotel: Golden Bay

- Luxurious rooms

- Amazing service

- Perfect location

Santa Cruz

4 star hotel: Finch Bay


- Located near Playa de los Alemanes

- Beautiful rooms

- Great staff

Santa Cruz

5 star hotel: Galapagos Safari Camp

- Located in the highlands

- Amazing views

- Excellent staff

- Beautifully designed rooms

Island Hopping with family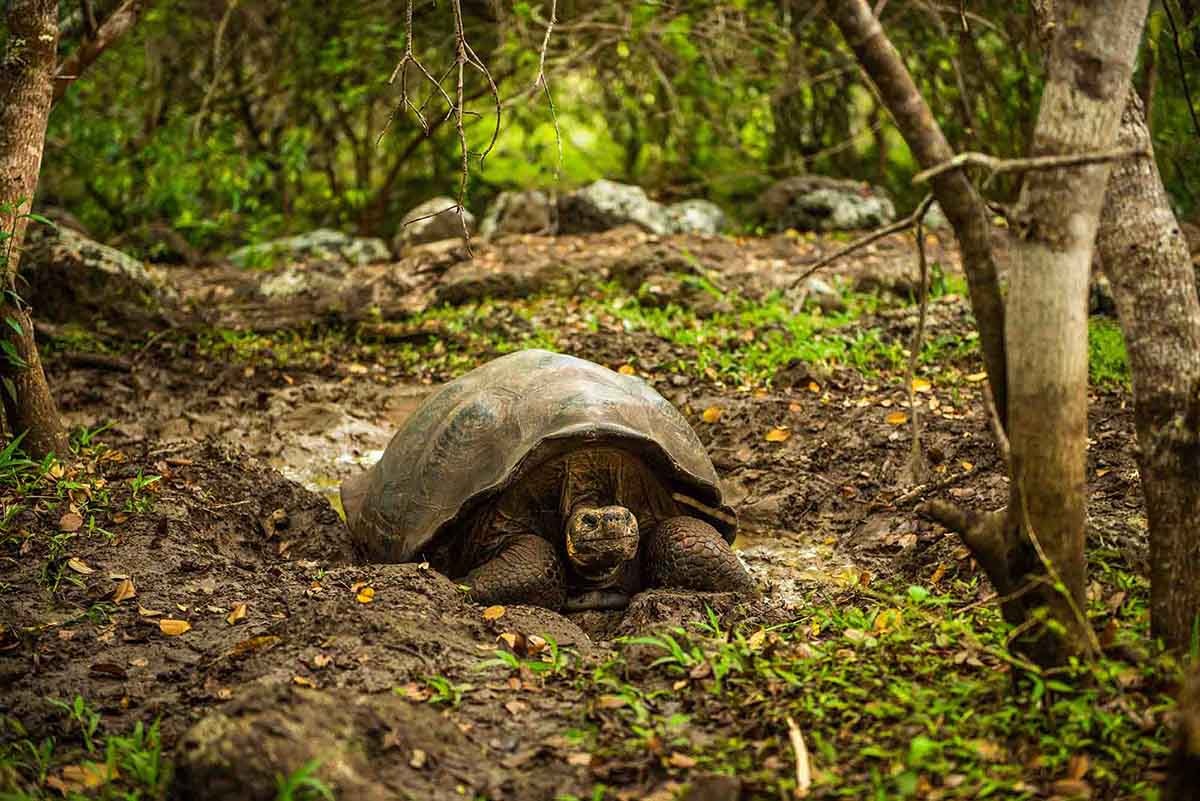 Island hopping is a fun and exciting activity for families if you plan properly. If you are traveling with family and your kids, children love adventure and can enjoy the great outdoors from a sundeck. There is so much to do in the Galapagos!
Daily tours are a great way to explore the Galapagos on foot. Island Hopping is where you stay on one island and then go on as many day tours as possible, you can go visit the Giant Tortoises, go see sharks and even penguins! You are basically your own tour guide. However, it is important to remember that daily tours are often full quickly. If you are interested in a particular tour or route at a particular time, we recommend that you find a supplier to book it.
Day trips can cost anywhere from 180 to 250 USD per person, depending on what you do, see, and where you go. We would expect guided tour costs to be between 1200 - 2000 if you have a week. This estimation does not include the most popular routes or must-see itineraries. These are the prices you'd expect to pay if your booking is made in advance. This is a great option for those with limited time or who just want to find out what they'll be seeing. For those who have a limited time frame and have everything taken care of we recommend a 5 Day Galapagos Cruise South Islands On Board The Seaman Journey Catamaran.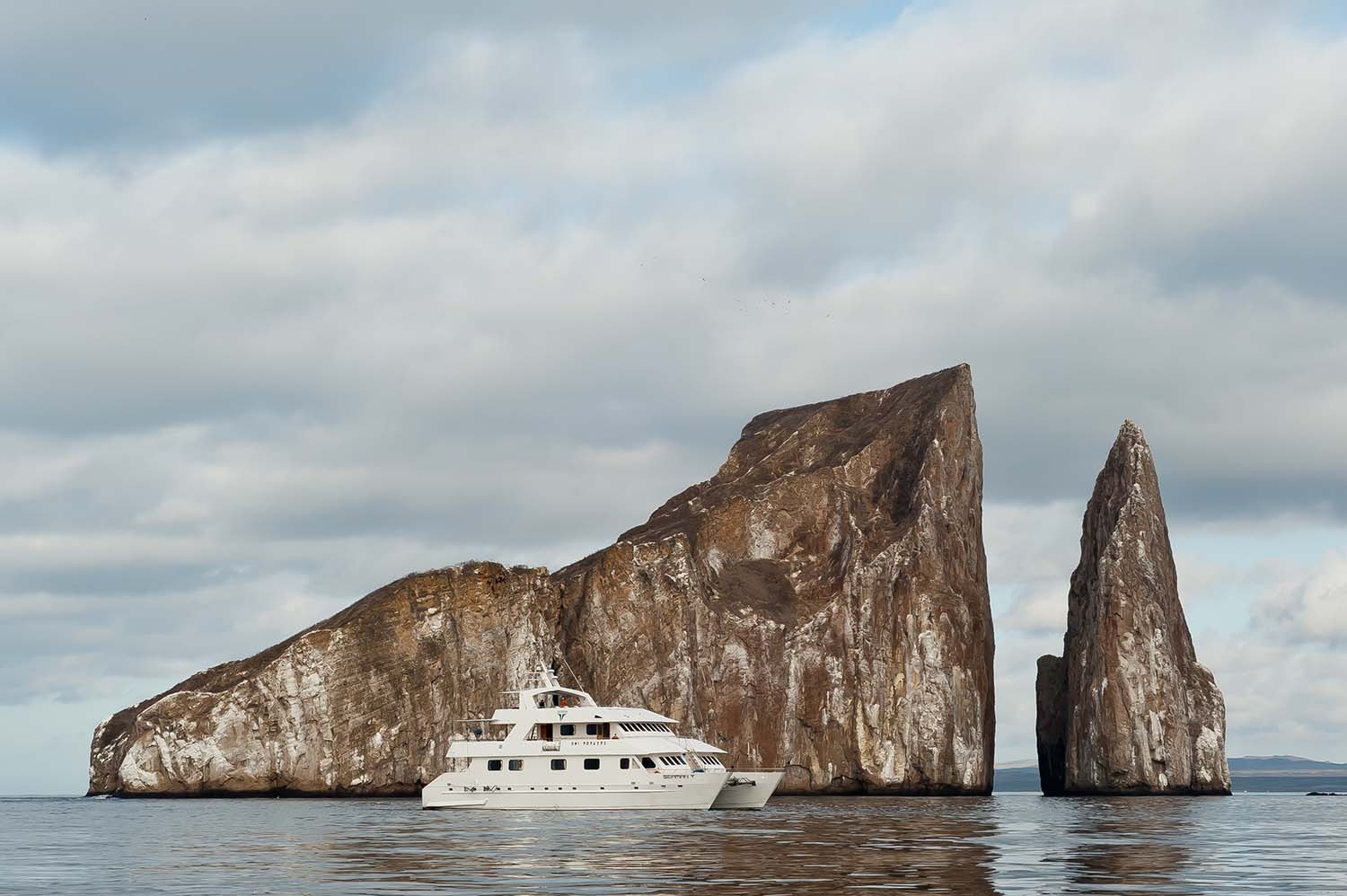 For those who take a little more risk, you have the option of going to the center of the city, close to the harbor. You will also find last-minute deals for day trips, however since you will be traveling with your family you should consider planning before making any major decisions. If you are interested in calculating the cost of a trip with your family feel free to use the Galapagos trip cost estimator.
Island Hoppers' top day trips:
Now, after having explained what you need to know, this guide wouldn't be complete if we didn't recommend the best routes and places you should visit. The Galapagos in Ecuador, is home to a variety of fauna and flora that can be found on every island, islet and beach. For example, the animals that you will most likely spot at first sight are Sea Lions, turtles, sharks, penguins, and Giant Tortoises.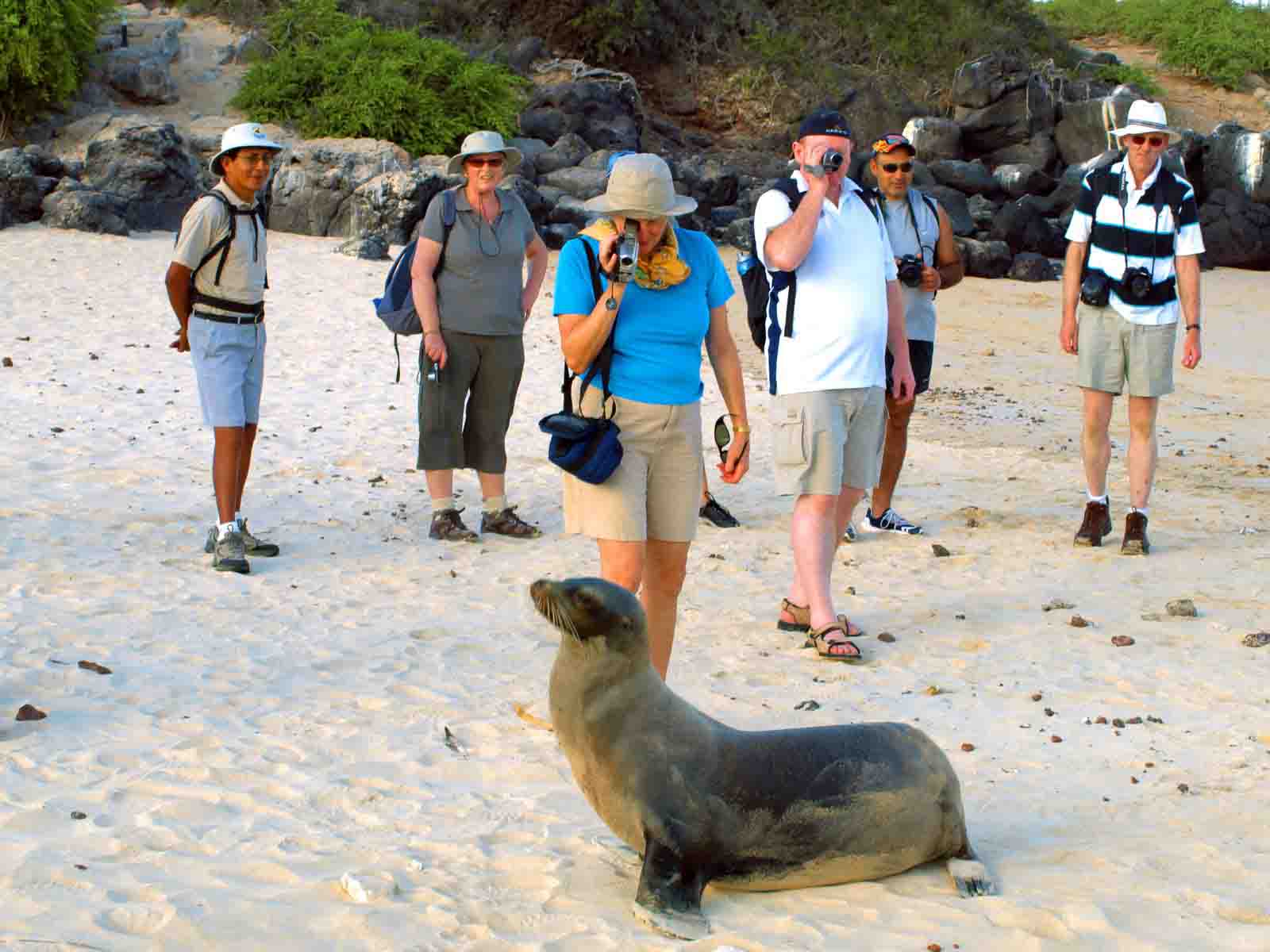 Highlands - Giant Tortoises & Lava Caves
As we might have mentioned, visiting Giant Tortoises in the highlands is one of the highlights for the family and it is also one of the most affordable day tours. Giant tortoises are one of the most spectacular species that you'll see in their natural habitat. From Puerto Ayora, the main town, it takes approximately one hour to reach Santa Cruz's highlands. You can also visit the breeding centers of the Giant Tortoise on Isabela Island and San Cristobal, but this will be behind the park enclosures.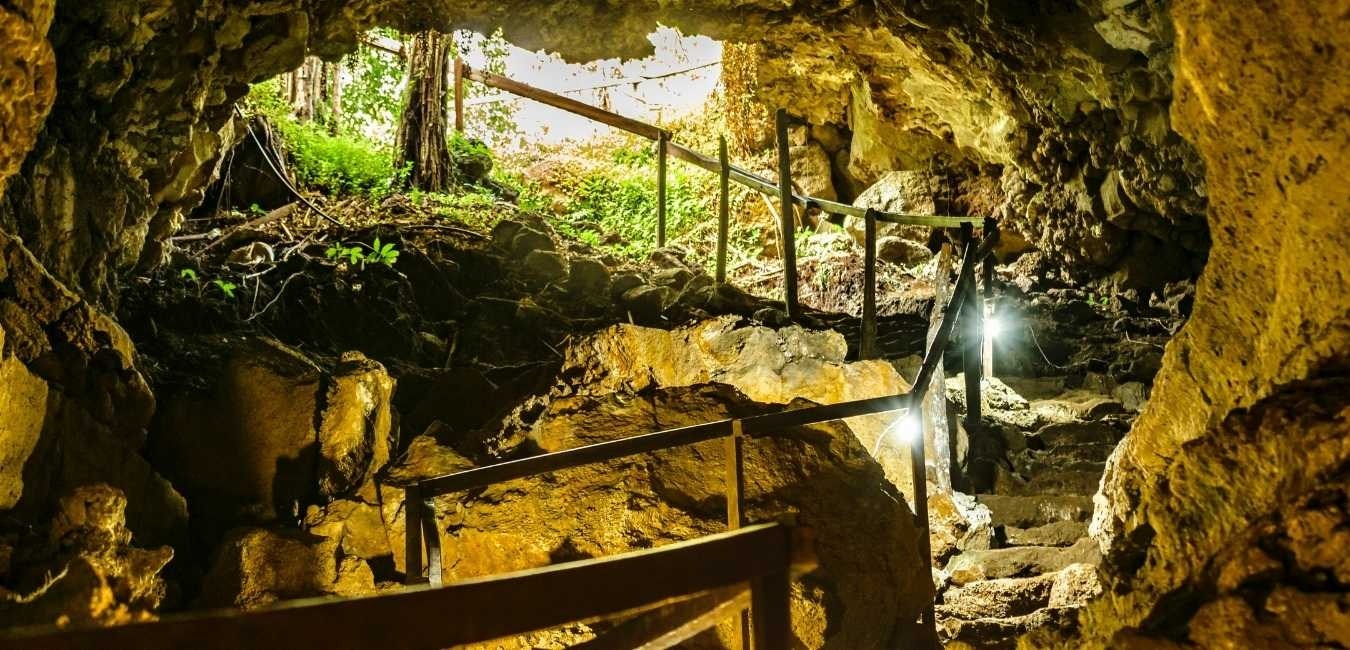 Another day trip option, you'll have the opportunity to descend into Santa Cruz's lava tunnels. These tunnels are scattered throughout the Galapagos and you won't want to miss this film-like adventure. Depending on the island, you might even encounter marine turtles, albatrosses, flamingos, iguanas, Sea Lions, Frigate birds, sting rays, sharks, penguins and many more bird species and different marine life in the area.
Santa Fe Island is another day trip option which one could consider optimal for the family. Here you and your kids can swim with the gamesome Sea Lions here. These curious marine mammals can be considered to be residents of Galapagos because most other marine mammals migrate while they prefer to stay and have made the Galapagos their home all year round. You will see reef sharks and sea turtles while snorkeling, as well as massive schools of fish passing by. It is definitely a breathtaking experience.
You may even see many marine iguanas at the surface, they love to sunbathe on rocks in the area. You will find marine iguanas with a variety of colors, sizes, and forms on every island in the Galapagos.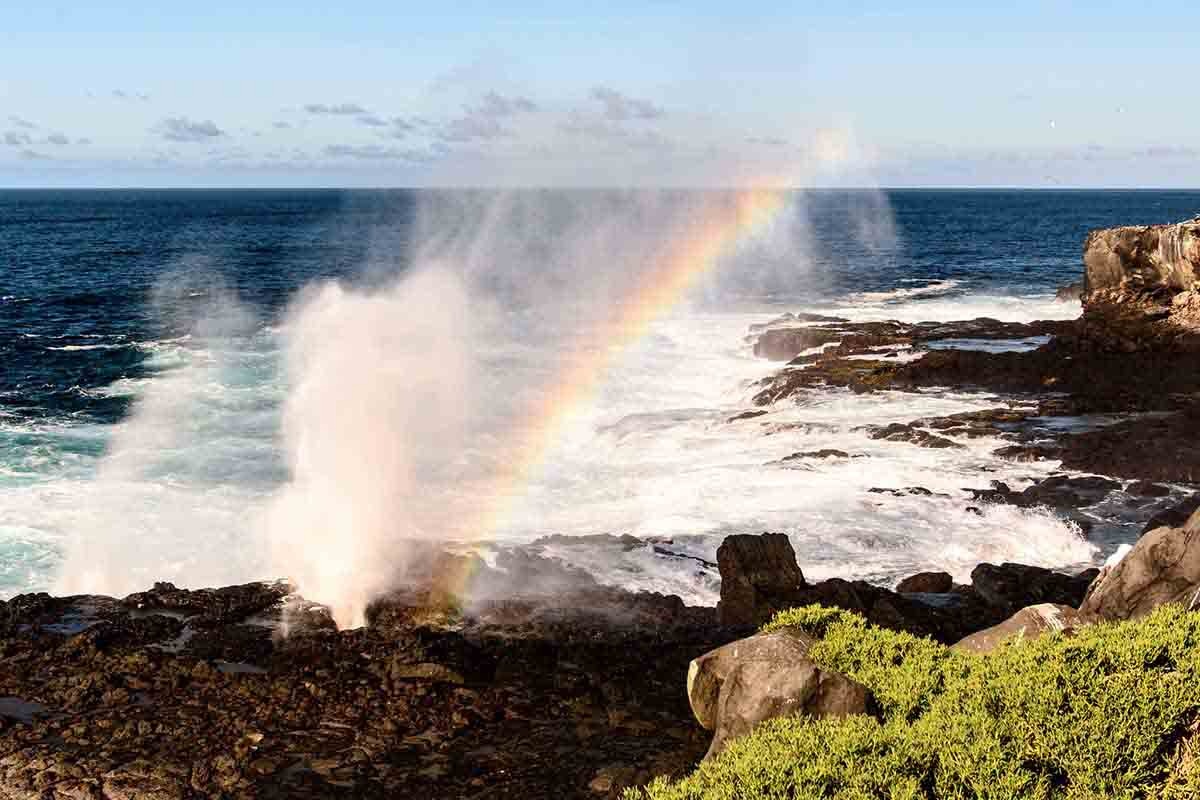 Even though Española is one the smallest islands in Galapagos, it is also one of the most important ones because it forms the archipelago. It is actually one of the oldest islands!
Española Island can be found on the archipelago's south side, approximately 22 miles from San Cristobal Island. Baquerizo Moreno Dock is the starting point. After a two-and-a-half hour journey, you'll arrive at Española Island. This island is considered the crown jewel in the Galapagos archipelago.
This itinerary is best suited for families as you will be looking for a full day of activities, making it fun for children as they won't get a chance to complain that there is "nothing to do." You will be greeted with a delicious snack and served a three-course lunch on the Galapagos Hopper Catamaran.
For a special family moment we recommend Punta Suarez, located northeast of Española for bird watchers. It is uninhabited but is home to blue-footed boobies and the Galapagos turtledove. Finches and the Spanish mockingbird. We recommend that you wear comfortable shoes (no sandals) and bring enough water to last the two-hour hike. You might want to consider that even though two hours is not a long time, for shorter legs this may be more difficult so it will be good to take breaks more often.
Gardner Bay (only available for liveaboard cruise travelers) is located on the northeastern side of Española and it is the place you and your family should go if you're looking for a stunning white sand coral reef beach. You will find many species while snorkeling, including green sea turtles and Galapagos sharks.
Isla Lobos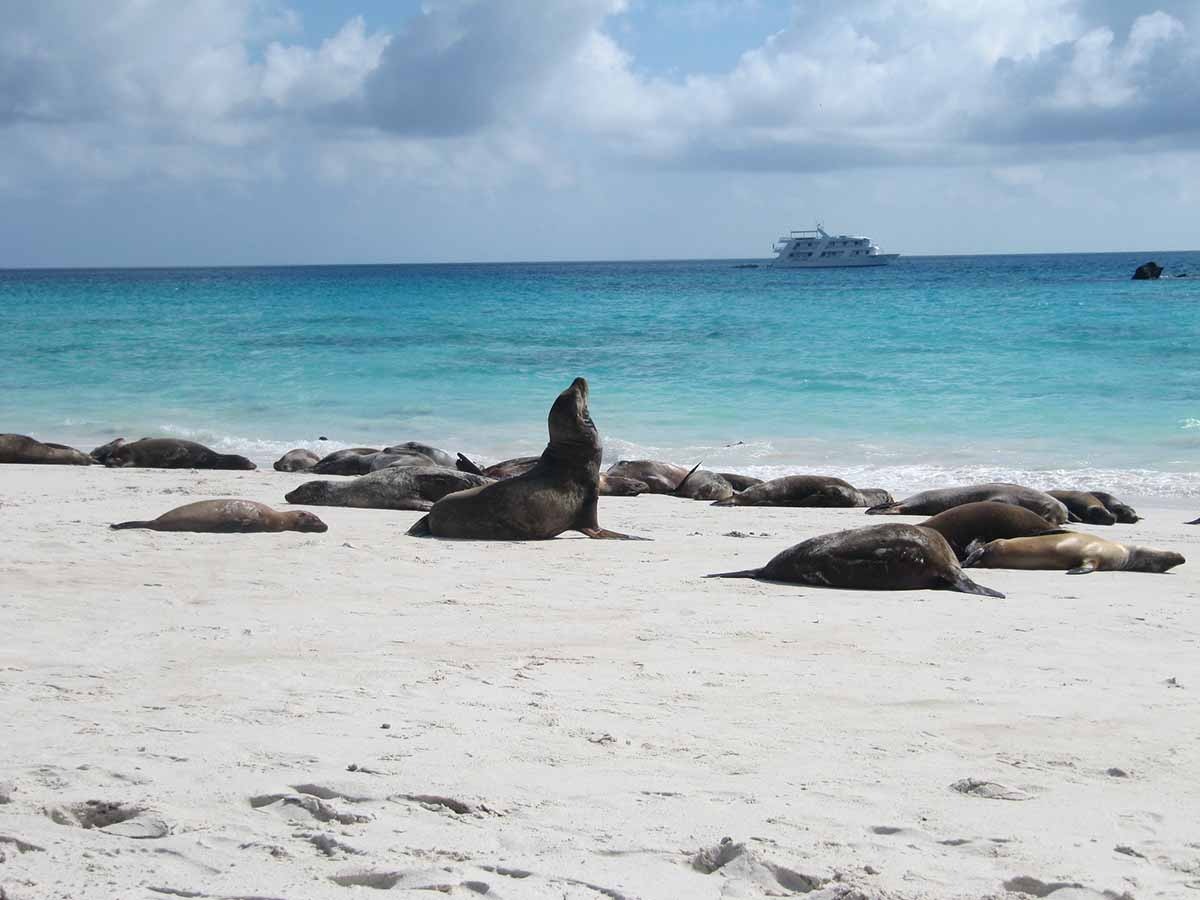 If your family has decided to take a land-based trip, but you don't have a lot of time, this tour is ideal. Here you will see some beautiful endemic birds and marine animals from a few feet away. You are one hour away from San Cristobal to Isla Lobos. Your guide will lead you on a short easy hike that should not last more than an hour once you arrive. For this hike there are super easy trails and wildlife to make it enjoyable for everyone.
Isla Lobos is where you can be sure to see Frigate birds. If you visit during mating season, the male Frigates will puff up their necks, and your eyes will be blown away by their vibrant red color. You will also see the unique species of Galapagos Iguanas. They are not like land iguanas, which may be yellow or green, instead marine iguanas are black and can stay underwater for as long as an hour. Fun fact: Marine iguanas prove Darwin's theory. They have evolved biologically to be capable of enduring that much time underwater.
After you have finished hiking for an hour, you can enjoy a hot meal on the boat. Snorkeling is the next part of this trip. Make sure to not overindulge! Your guide will take you into the water with you, so you can see tiny sea lions and huge schools of fish right next to you making the trip unforgettable for your kids.
The last part of Isla Lobos is the most relaxing. After snorkeling, you will be taken to a private beach that has coral reef sand and clear blue water. You and your group will be the only ones there.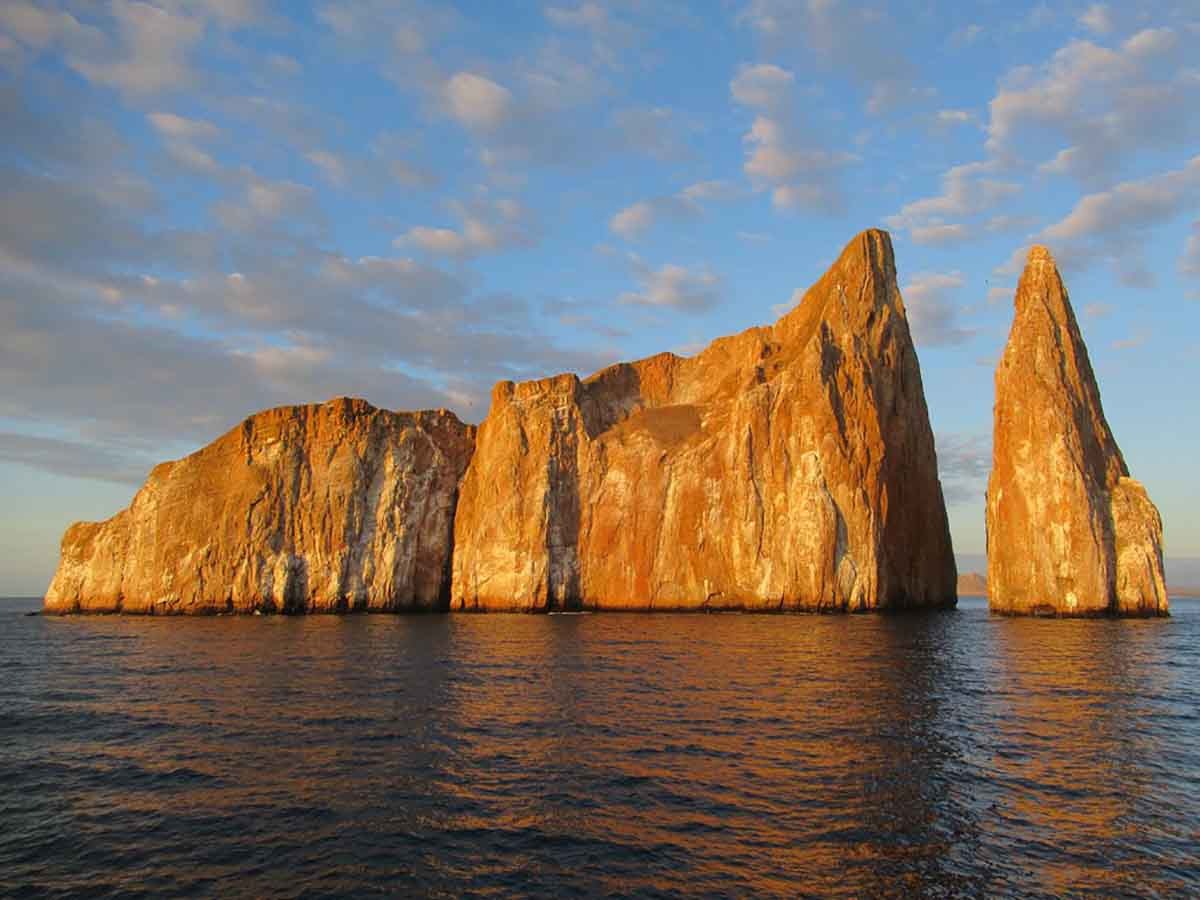 Kicker Rock, which is one of the most popular tours in San Cristobal, is a rock which sticks out from the ocean. It is likely that you have seen it on postcards and if not, let us show you. This tour has many unique species, and it is a great place to go snorkeling with your family. You will also be able to swim with baby sea turtles and sea rays and this will be an amazing experience for older kids, as they will be able to enjoy the full experience.
Los Tuneles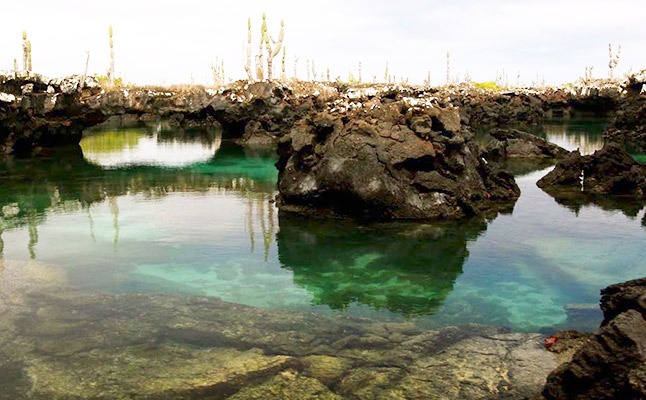 If you are traveling with your family and wish to visit Isabela Island on a one-day tour, going to Los Tuneles is a must. Los Tuneles, which translates to "the tunnels" in English, were created by lava platforms that fell into the ocean. This is one of the most beautiful landscapes you'll ever see, with clear waters and multicolored lava rocks surrounding it. It is quite a pictoresc scenario where memorable pictures with your family will surely be captured.
The tour will take your family from Puerto Villamil and Cabo Rosa by boat into the tunnels. Here you will also get the chance to see more Galapagos wildlife during the ride. A short guided walk will be taken through the area upon arrival. You'll get to see blue-footed boobies since it is common to find them roaming the area. These birds are unique to the island. What's more, their courting mechanism is displaying their feet. It is quite a show!
A guided snorkeling tour of the tunnels is another highlight of this day trip. These tunnels are home to many marine species that use them as refuge from predators. This is what is most impressive about them. While snorkeling, you'll see many animals, including white tip reef sharks, manta Rays, sea horses, and thousands upon thousands of colorful fish.
Kids Activities in Galapagos
Now, what are the top activities for children in the Galapagos? One of the best parts about the trip is the opportunity to observe the marine, air and land life on the Galapagos. For the most part, creatures are not afraid of people and, with the exception of the occasional male sea lion, there is very little reason to be afraid of the animal on the island. This gives the children an amazing opportunity to find and see animals in their natural habitat following the trails specially made for exploring. A highlight for the children on this trip will be the tortoise reserves of Santa Cruz Island. Here they can check out Giant Tortoisesbasking in their natural habitat. For fun, there are Giant Tortoise shells for children (or adults!) can climb in to take a photo.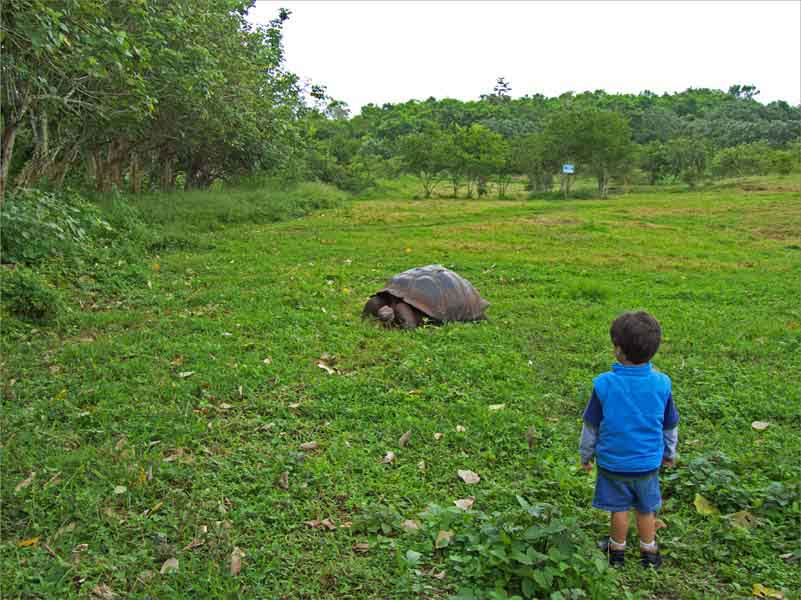 Beach time is another option when traveling to the Galapagos Islands when taking a land based trip. This kind of trip will allow you to spend free days at the best beaches close to your accommodation. You can all enjoy the beautiful white sand beaches of Santa Cruz with your family as there are plenty of hiking trails available if you don't feel like going to the beach or if it's too hot. Another amazing alternative, even though it is best for older children, you might consider a trip to Charles Darwin Research Center.
The Best Tours in the Galapagos also offer plenty of water-based activities that kids can enjoy. For example, snorkeling is an excellent option for children who know how to swim. It can be daunting at first, especially if you are snorkeling near Sea Lions, but underwater is where you have a phenomenal opportunity to see turtles, penguins, marine iguanas, and playful sea lions. Additionally, it is a good idea to have your own snorkel mask for the children as it may be that the ones available don´t fit. Kayaking is another great activity for children in the Galapagos, as you can kayak from shore with your kid using two-person kayaks.
Snorkeling with Kids

Snorkeling with your children in Galapagos is one of the most enjoyable and easy activities. This water activity is great for kids, even if they aren't good swimmers. We are confident that this will be an unforgettable experience for you and your children. Snorkeling is an amazing way for discovering and experiencing underwater wildlife in the Galapagos. In the Galapagos Marine Reserve you will have the opportunity to see clownfishes, sea stars and even sharks!
Here are some tips and tricks to make your snorkeling trip in Galapagos a success with your kids and family! Here are some great itineraries full of fun activities where you and your family are also able to go snorkeling.
| | |
| --- | --- |
| Itinerary | Days |
| | 7 Days |
| | 7 Days |
| | 6 Days |
| | 5 Days |
| | 7 Days |
| | 5 Days |
| | 4 Days |

1. First check your snorkeling equipment
Many day-trip boats have rental equipment for children, including fins, goggles, and wetsuits. To ensure everything fits properly, it is important to fit all equipment before you go snorkeling. For snorkeling, fins are essential as they allow you to speed up and also help you dive. You should ensure that your fins are the right size. If they are too large, they can come off.
2. Don't forget to practice!
Galapagos has many snorkeling spots and it is a great activity to do as a family. Some are in shallow, calm waters while others are in deep, cold waters with strong currents so make sure you pick the right spot.
It can be scary to snorkel in deep waters, especially if you cannot see the bottom. You might want to snorkel from a beach or choose a less crowded snorkel site for your first snorkel experience and this is also advisable if you are looking for snorkeling with your kids.
Before your child dives in, we suggest practicing snorkeling with a mask if they have never used one before. For this you can go snorkeling off the coast of Santa Cruz at the calm beach section of Tortuga Bay. Take your time when snorkeling off the shore. If you need a break, take it, then walk back in the water!
3. Use a flotation device, and remember, safety first
Snorkeling can seem so easy and effortless that you forget it can be dangerous. This is especially true if there are strong currents, or you are snorkeling near rocks. These precautions will ensure that your trip is safe and enjoyable for children.
Inflatable floaties are great for snorkeling in open water. Their main advantage is that they can be seen underwater easily because of their bright colors. The device can be worn around the neck and there are even devices that are self-inflating. Another option is bringing your own floaties or asking your snorkel company for one.
If you are wondering, every boat in Galapagos is equipped with life vests, even for children. They are indispensable and work great, they in some cases help you keep warm. If you are planning on snorkeling in deeper spots you can also do it together. Also, inform your crew and guide that your child is a beginner. This way you make sure you have an extra pair of eyes looking out for your kids.
4. Renting a wetsuit
Sometimes water in the Galapagos can be quite cold. And since children tend to cool down faster than adults, wetsuits are a great idea. The majority of wetsuits you see are short so you need to protect your legs, arms and neck from the sun. In cold water, you won't notice sunburns, also remember to protect your ears!
If you have doubts whether your child is cold or not, ask your child several times during the activity if they feel cold. They won't know when it is time to stop. Keep a towel handy to keep your child warm once they are out of the water. You can also snack to replenish your energy after snorkeling and there are a variety of possibilities when it comes to healthy snacks!
5. Enjoy!

Snorkeling with your family at the Galapagos will be a memorable experience. Remember to have fun in the water!
To create even more memorable memories of your Galapagos snorkeling experience, you can also bring your underwater camera. To get better footage of the marine wildlife you could use a go-pro as an option. Make sure that you have a strap to ensure that your camera doesn't slip underwater.
When should we visit the Galapagos?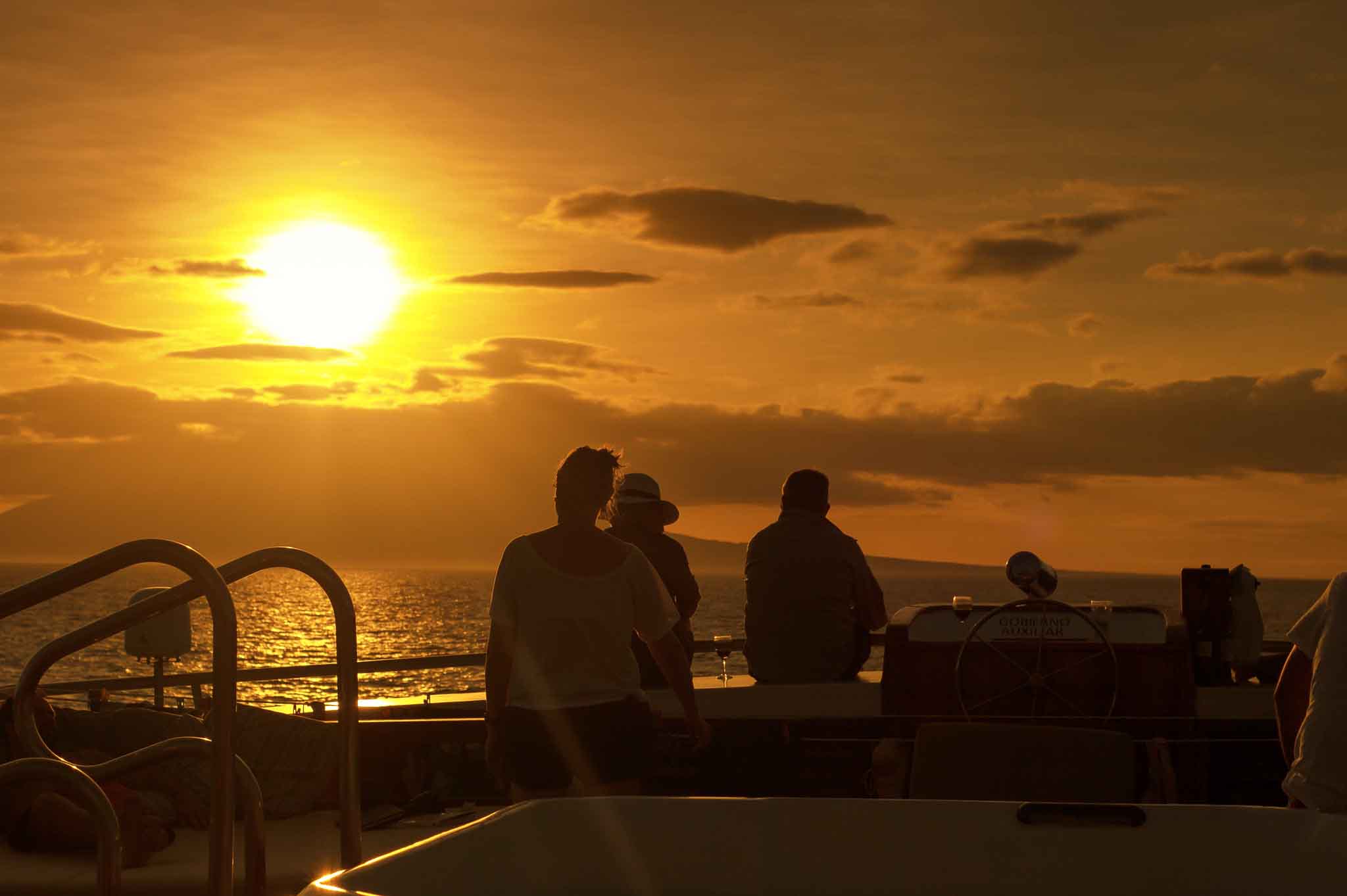 The wildlife spectacles are always on in the archipelago. Although migration behavior can vary greatly from one species to the next, it is important that you know what you are looking for during your visit. You can ask certain questions to help you determine when you can visit the Galapagos Islands, Ecuador.
Galapagos is a paradise for families, as well as all types of travelers. Families often travel together in the summer after their children have completed their homework and exams. Also, kids love to spend time with other kids on vacation. It's great to make new friends while on vacation, and this is true for children as well. We recommend that you include June, July, and August, excluding the Christmas and New Years holidays, in your itinerary. This is because this is the best time for kids to meet other children on a Galapagos Cruise.
There are many choices available to you. If you feel overwhelmed by the sheer number of options, you can ask your agent for help in booking a smaller boat with other children. You have a better chance of getting on board one of the larger 48-100 passenger boats. It is also a more family-friendly departure. The Galapagos Legend is a popular choice for family travel.