The Galapagos Islands are one of the most unique places to visit on earth. Don't believe me? Ask Darwin how he liked it.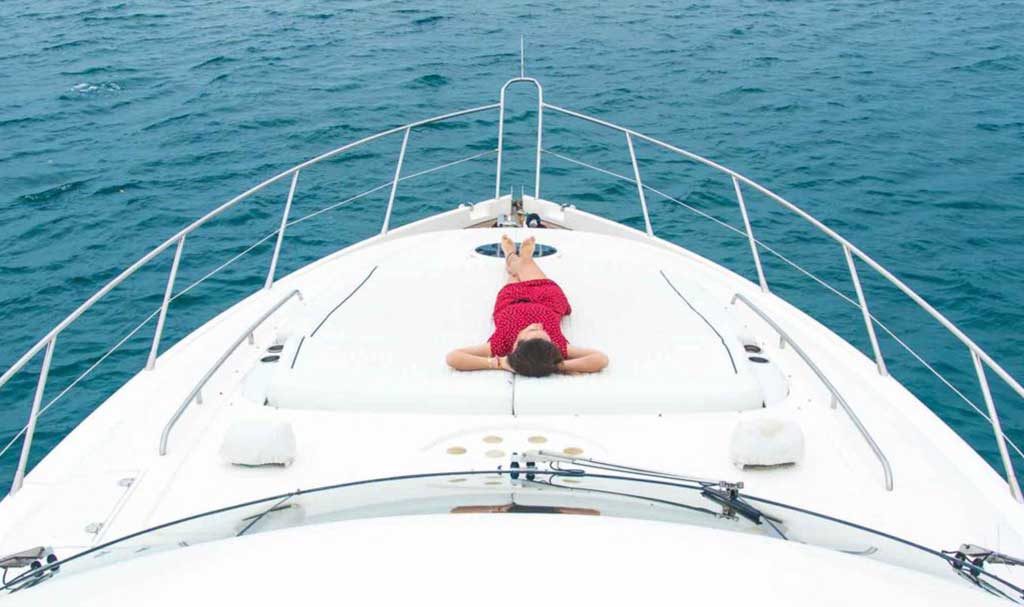 The view is in a league of its own. The ecosystem is a mix of friendly animals and great weather setting that pleases people from all over the world. People from all over the World have traveled to the Archipelago with babies and in large groups; the islands never disappoint.
Therefore it makes sense that you go prepared, which includes knowing about the weather, the temperature, the cruises available, and for many how rough the seas around the islands can get.
We always recommend to take a sailing cruise over a land-based tour as taking a cruise allows you to cover more distance between each island and gives you the opportunity to explore more remote and live-filled sites where you can enjoy the marvels of the Archipelago at its best! But some travelers have the understandable concern of motion-sickness while sailing from island to island and so we would like to show how ocean waters behave during each year so you can use them as guidelines to define the best time to visit the Galapagos and the type of cruise that is more suitable for you:
Galapagos Water Roughness throughout the Year
The Galapagos Islands are located close to the Equator. This has given them the advantage of being suitable for tourism all year round. The fantastic wildlife on the islands does not migrate as creatures do in parts of the world where temperatures can switch to extremes.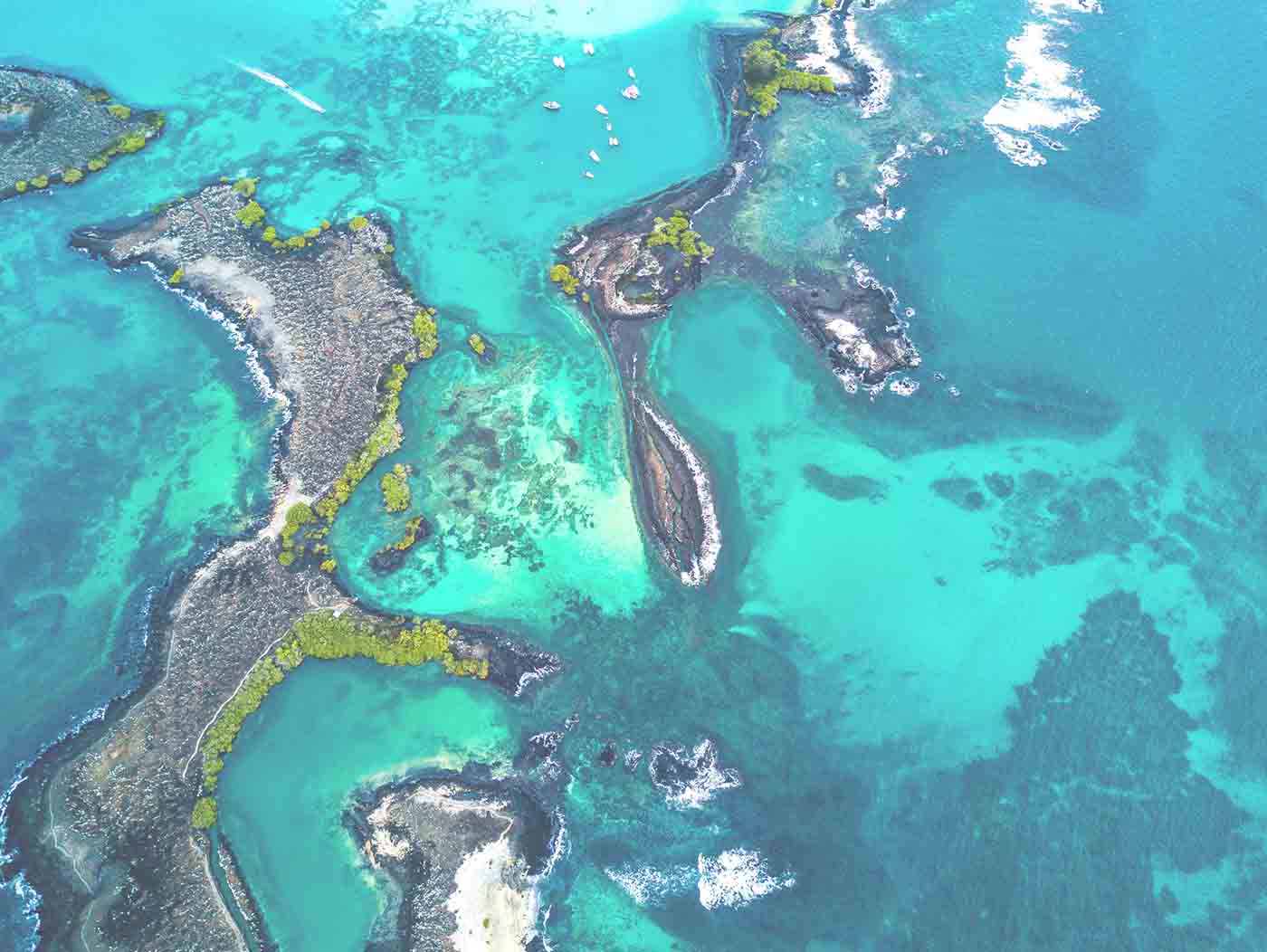 Before you understand the smoothness and roughness of the seas, it is crucial to know how the climate in the Ecuadorian islands work.
In the Galapagos, the time between December and mid-May is considered the wet season. These are basically the warmer months, with the more warm months being February and March. During this time, temperatures can vary from 77 degrees Fahrenheit to 88 degrees Fahrenheit. Since these are the wet season months, it rains almost regularly. But don't worry, it's not similar to a raging storm. Further, in those days that it fails to drizzle, the weather is sunny.
In this time, the ocean is relatively calm; fortunately, to add to this, the water temperature is warm. These conditions make island surroundings perfect for frequent snorkeling activities during your trip.
With the temperatures as warm as can be, you don't even need a wetsuit. When tourists get out of the ocean, the heat is something you will definitely notice as you tread through lava rocks and the open spaces. You will be thankful for a trip to the relatively calmer ocean surrounding the Galapagos islands.

The second season that the Ecuadorian islands face is the cooler as well as more dry season. This is present from June to December. It is during this time that the Humboldt Current hits the shores brought on by southern trade winds. Even though the weather is mostly dry during this time, some mornings can be a bit cloudy.
The temperature during these months goes from 68 degrees Fahrenheit to 80 degrees Fahrenheit. The water is rougher but a bit cooler in temperature, and therefore you need to make sure that you take your wetsuit with you on this trip. The harshest the seas get is during the latter months such as September. The islands are still a sight to behold with green highlands and clean lowlands.
Water Roughness and Sea Sickness
Seasickness is not seen to be a prevalent condition for people who travel to Galapagos islands all year round. If travelers are fearful or prone to them; however, it is a neat idea to be equipped with the right knowledge, which will prepare island hoppers for it.
If you do not wish to face the possibility of seasickness, the safest bet is to travel from December to May. Remember that is the time of warmer weather, and the seas are at their smoothest. The calmer waters reduce all chances of suffering from seasickness. But still, you can travel any time of the year to the Galapagos by taking some basic measures to prevent seasickness during your trip
Consider large luxury vessels (90-100 capacity) if you are very susceptible to suffer seasickness; the most recommended expedition vessels are: M/V Legend and M/V Santa Cruz II.
If you can handle a little motion and are looking for a small ship if seeking a more intimate experience, then a Motor-Catamaran is a great option, we recommend: M/C Seaman Journey, Tip Top V, Endemic, Ocean Spray among others.
Book a cabin/suite located in the main or lower deck of the boat.
Make sure you confer with your physician for recommended seasickness treatment or medicine.
Also a good way to prevent the symptoms is drinking a lot of water during day and night: all boats provide safe-drinking water to all guests 24 hours a day so make sure you bring your own water-bottle as plastic bottled-water is forbidden to carry in the Galapagos as a way to help the delicate environment.
Breathing exercises are also a good way to control your body's reaction when cruising on board, so maybe practicing yoga is also a good option.
It is crucial to note that cruises travel during night in Galapagos, which means you are already asleep during this time and will not experience much seasickness. During daytime, your yacht or vessel will be in anchor mode for many purposes: mainly so guests can snorkel, sea-kayak, hiking excursions on dry land and/or enjoy Lunch or Dinner on board at the dining area or in one of the open-air decks.
One of the great things about the Galapagos Islands is that you can do more than book a boat. The Galapagos cannot be traversed in one day. There are tons of things you should do as well as various sights you can see. If you are genuinely worried about seasickness, do not let that fear ruin the trip. Remember that you don't want to miss this chance to be a part of the Galapagos.
The busiest season of the year for tours in the Galapagos islands in terms of tourist crowds are: Spring Break & Easter (April 01-20), Christmas Season and New Year (December 21 – January 05) and also during School break in June, July and August. It is safe to assume that these islands are a favorite for many to indulge in during the global holiday season, making it perfect even during the times that would not be the prime weather conditions.
Does Rough Seas Affect Wildlife?
The Galapagos is famous among tourists and travel enthusiasts for its uniquely behaving flora and fauna. The flora makes for stunning views and a backdrop that may make some of your best memories. Wildlife in the Galapagos are famous for not being afraid of humans; marine iguanas, penguins, sea lions, even birds all welcome you to their home.
When you are trying to plan your trip around the time the water is not so rough, it will also help if you consider a few more things like asking yourself how comfortable you want to be on your trip. If rocky seas are not your thing, don't bother with the rough water season. Also, make sure that you choose carefully between different class of vessels available.
The second thing that will help first time tourists decide when to book is to determine if you are visiting the islands for the unique Galapagos species, or if you are more interested in looking at the diversity that is evident among the beasts of each island. If not interested in animal diversity, the rough seas should not be a bother as you can very quickly sign up for land trips. Yes, away from the water, and you will get plenty of cultures, get to bond with the local community as well interact with Galapagos beasts who venture about and lark on the land.
If you are absolutely traveling to witness the wildlife, the best months in both seasons are November, December, April, and May.
Helping the Galapagos Island as a Tourist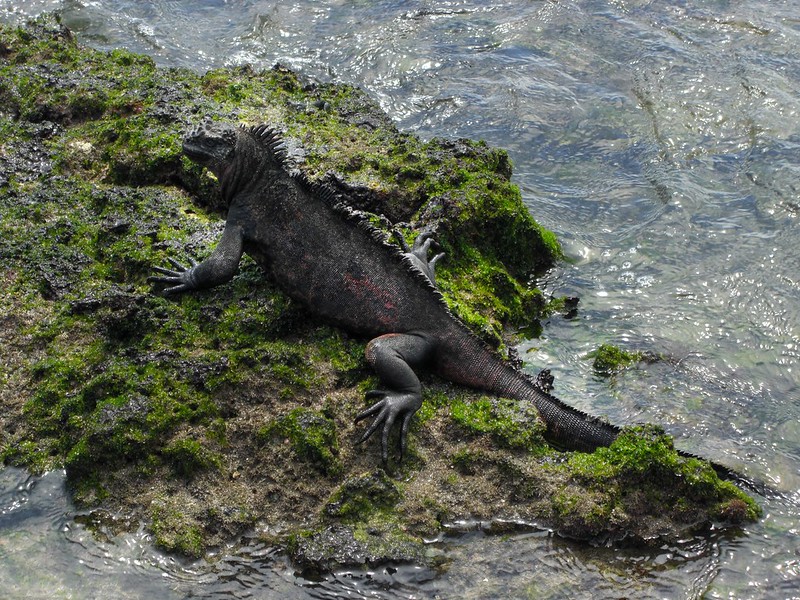 It is excellent that the Galapagos see so many tourists visiting the islands every year. Still, it is also important to remember that the islands have been suffering from some environmental and social threats that mean to harm its overall ecology. The first one is overfishing, which is illegal but also very much persistent in the Galapagos. The second problem is that the islands are crowded all year round, with several tourists applying for cruises that seem to be increasing. Local authorities battled this by enforcing a cap to the number of people allowed on the island at a time.
One of the ways you can do your part in helping preserve the environment of the Galapagos Islands is by choosing local vendors in whatever you buy. If you are traveling with an agency, find someone who is local and also works with sustainable practices.
When locals are the ones who are earning an income from the tourism that shares their home island, they are less likely to be forced to partake in activities that are harmful to the Galapagos environment to make a livelihood.
If you're ready to travel, click here to choose your trip.
Need more info? Check out our blog.