Unlike spending your holidays on a typical safari where you get to watch silent animals from afar, the Galapagos are volcanic archipelago made of several islands in Ecuador that is an immersive and exotic destination. It is every kids and adults fantasy island, almost like a setting from an adventure book.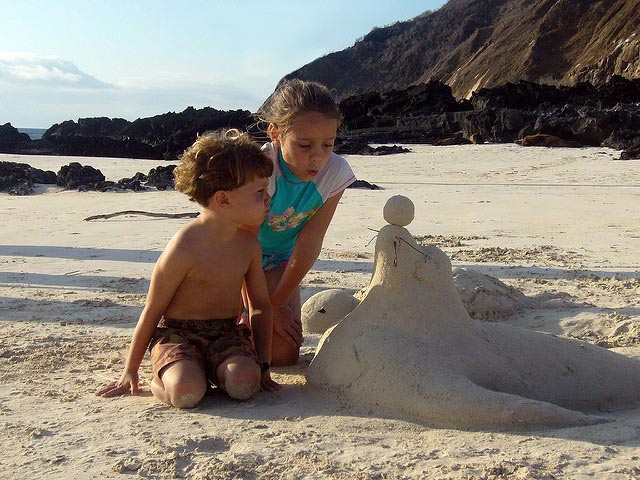 The best part about the Galapagos is that you get to approach wildlife at a close distance and indulge in a wide range of activities. To keep the trip genuinely memorable, the islands have a cap to the number of visitors allowed, even at peak times of the calendar year. This means you will never have to worry about crowds.
Don't worry about it, you can do a lot of activities here if you are traveling with a baby. You might even find yourself whipping out your camera every time your toddler interacts with raw nature. If you have taken other nature vacations or traveled through places with animals, you will notice that the species on these islands are far more friendly, used to visitors, and are not afraid of them.
Land or Water
When you are preparing to tour the island, know that you can choose from a comprehensive list of family-friendly cruises and land guided tours. With a baby, you will find a land tour that will have more to offer. When you get tired, you can lounge around on the sandy beach with your baby, and always time your guide in the middle of the day, so you don't have to worry about getting up too early with a baby or staying up late.
Cruises have a stricter time, and your baby might get overwhelmed with so many people cooped up together.
What Will You Be Doing?

There are a few things you definitely need to take into consideration. The first is that the Galapagos require a lot of walking on uneven terrains. The closest thing you get to a rainy season is mild showers. Make sure that you pack sunscreen for you and your baby.
During this time, you will want to make sure you take an extra back pack for hikes, pack properly so you can cover more ground without worrying you do not have all your childs essentials. A good idea would be to call your tour guide ahead of each excursion and ask them how long the whole trip would take. This way, you know how many nappies and how much baby food you need to pack instead of carrying too much, which you might never need.
Another pro tip for when you are preparing is to make sure that you get the right health and travel insurance for your family.
Kayaking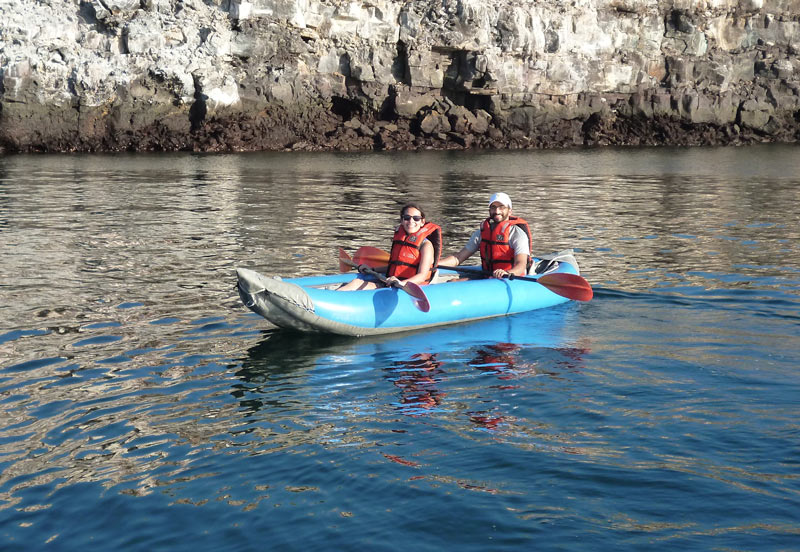 If you are traveling with a toddler who can sit up and walk, you can opt for a short kayaking trip that has a two-seater, one for you and another for your child. This is where you get to see sea lions, marine iguanas, turtles, and penguins approach you as they begin to swim all around the kayaks welcoming you to their home.
Exploring Beaches
The Galapagos have multiple islands, which means you have more than one beach to explore. These are easier and equally fun to explore with a baby. Moreover, the Galapagos has some of the most scenic beaches in the world, with black sand, white sand, and a backdrop of volcanic rocks.
The most beautiful thing here is that you can explore and relax in the sand while you are walking along the coast. A good idea would be to stay at Puerto Ayora on Santa Cruz island, which gives you access to beautiful bays. You can even hike to the mangroves at the nearby German's beach, which have a unique atmosphere and wildlife of their own.
Self Arranged Trips
Self-arranged trips are a good idea if you know you have reserved a lot of time on each island. But it is recommended that you plan an itinerary ahead of time. This way, you don't have to look for things to do that are baby-friendly once you arrive at a destination. You might even have to catch day trips that have designated times. You know exactly where to start, and you won't feel tired either.
Deciding When To Go
The Galapagos Islands are pristine all year round, so you won't be disappointed any time you choose to go.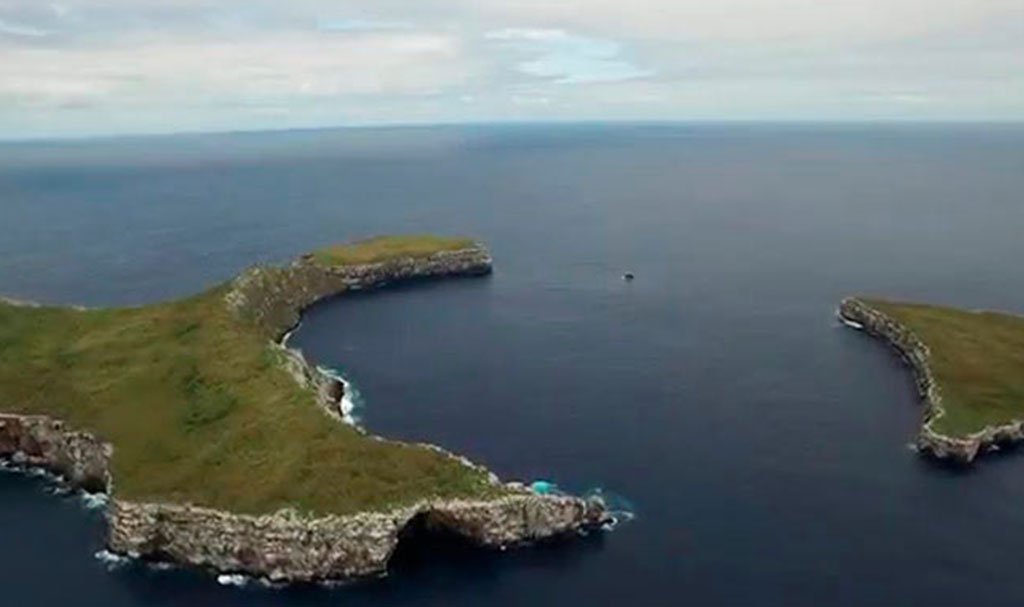 During the dry season, which is between June and December, you will find that the water is more cooling, owing to the Southern Tradewinds. During this time, you will notice land birds and sea mammals around the beaches.
Even though the islands have a restriction on the number of tourists, this is the time of the year when they always hit that cap, so it is busier than other months. But it is also the time when other families tend to visit the islands too. If you have other children, they will have plenty of other kids to play with.
During the warm season, which lasts between December and May, the skies are cloudier, and the water is more heated. It is the perfect time for swimming. Even with the drizzle, the temperatures are high, and the skies are sunny. Kids love to watch all the sea lions, tortoises, and sea turtles that come out during this season. This is also the time of the year when the islands are blooming with exotic flowers.
Preparing for the Trip
Make sure you pack enough formula. It is possible that your baby is used to one kind of formula and that you may not find that same brand in Ecuador. You do not want to discover that you have a picky child during your trip.
Bring a big pillow and not one of those travel around the neck pillows. Babies can get cranky if you are sitting for long periods during a commute. Especially if your kid is mesmerized by the Galapagos wildlife that you keep passing by. A good idea would be to try to adjust our childs nap times around the scheduled commute times, it is difficult to do it the other way around since all trips have a somewhat strict schedule. A large pillow will be comforting for the baby. And you can use it too, whenever you need to recharge your batteries.
To read about people's experiences traveling in the Galapagos with a baby, check out Fodors, Lonely Planet and Trip Advisor for first-hand experiences.
If you're ready to travel, click here to choose your trip.
Need more info? Check out our blog.