Although your wedding day can be the most magical and romantic day in your life, your honeymoon can be the most amazing few days. The chance to get away from the humdrum of everyday life with your new spouse should be a special occasion. If you love exploring beautiful natural environments, there are some spectacular choices on offer. We look at five of the most stunning locations you can opt for, what to do when you're there, and some other essential information about each. No matter what time of year you're planning on tying the knot, we've got a destination for you.
1. Galapagos Islands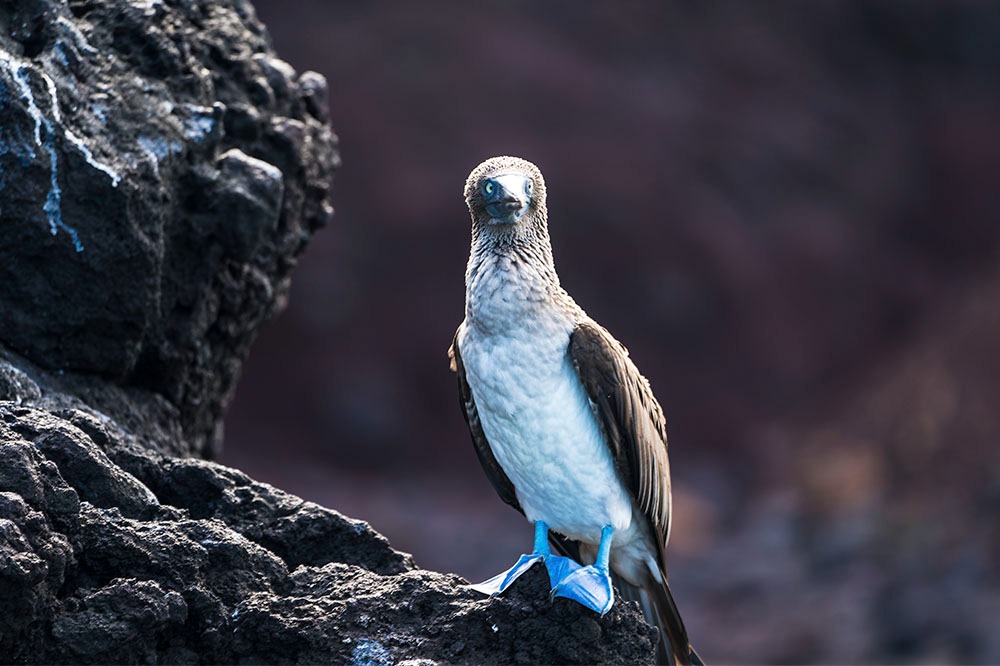 ► Reasons to Go
The Galapagos Islands are among the most naturally beautiful, diverse, and unique places on earth. This archipelago of 19 islands off the coast of Ecuador has plenty of stunning beaches and is surrounded by crystal blue waters. Endemic wildlife roams freely along the coast, yet there are still plenty of creature comforts around for you to relax in. The whole collection of islands is classed as a UNESCO World Heritage site so the entire experience will be pristine.
► What to Do?
Whether you're the adventurous type or simply looking to unwind, the Galapagos Islands have plenty to offer:
Diving. The Pacific waters around the islands are teeming with life, making it the perfect destination for those who love to dive. There are plenty of locations where you can take diving tours, and you may see sea turtles, manta rays, sharks, tuna, and thousands of reef fish.
Hiking. If you'd rather stay on terra firma, the islands offer plenty of hiking trails. You can explore the rugged beauty of the Galapagos and experience many different terrains. The world's second largest volcanic crater, the Sierra Negra, can also be surmounted.
Relaxing. Those who simply want to bask in natural glory will find many opportunities to do so. From the unique beaches to birdwatching to enjoying the culinary delights, the Galapagos Islands have so much to offer.
► Where to Stay?
Despite the small size of the islands, there are still lots of different hotels and accommodation available. Our list of Galapagos hotels has something to fit almost any budget, each with their own unique charm. Santa Cruz is the main island, which hosts many of the hotels and tourist spots. San Cristobal is a quieter place, while the island of Isabela is more peaceful still.
► Best Time to Visit
There's rarely a bad time to visit the islands, but the best time depends on what you're hoping to experience. Generally, it tends to be cool and dry between June and November and warm and wet from December to June. Water temperatures usually reach their peak around March/April, making it perfect for diving and snorkeling.
► Similar Places
If you've already visited the islands or if they're out of reach at this time, there are some excellent alternatives you can consider:
Sibuyan Island. The ecosystem of this island in the Philippines is almost as majestic as that found in Ecuador. It's a truly special place.
Socotra Island. Located in the Indian Ocean, this gem of an island is home to many rare and endemic species.
Kangaroo Island. As you can probably guess from the name, this place is south of Australia's mainland. With plenty of iconic Australia animals roaming here, it's the nature lovers' dream.
► Essential Things to Pack
Although it depends somewhat on the time of year you go and the activities you want to do, there are some essentials you should have with you:
Hiking gear. If you're going all that way, should definitely hike at least a little. Pack suitable shoes, breathable clothes, and waterproof layers. Bring both long and short sleeve attire.
Water shoes. Sandals will suffice here too, but something you can wear in the water and/or on boats.
Sun protection. Make sure you have a hat, sunglasses, and plenty of sunscreen.
2.Kenya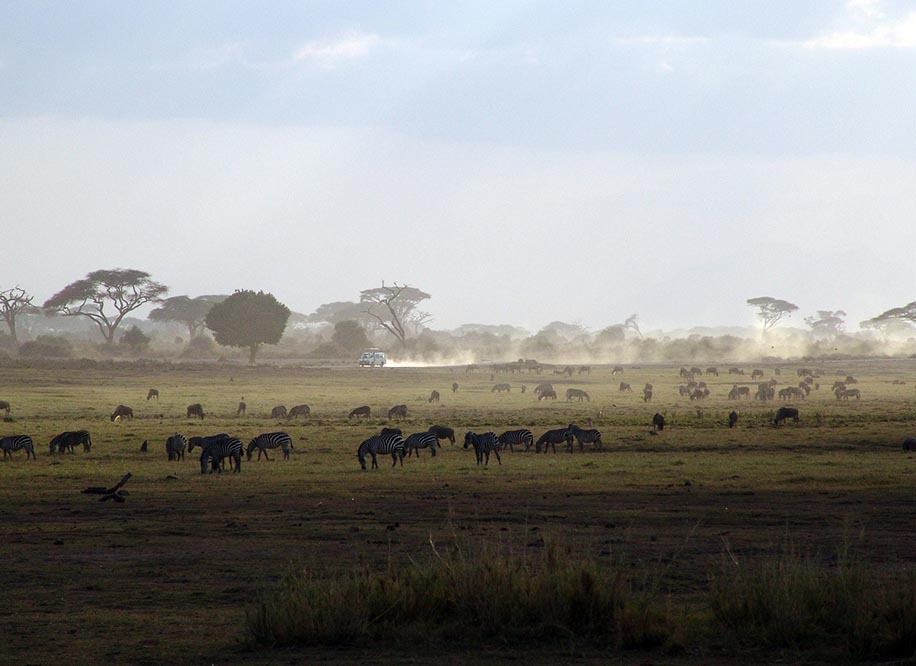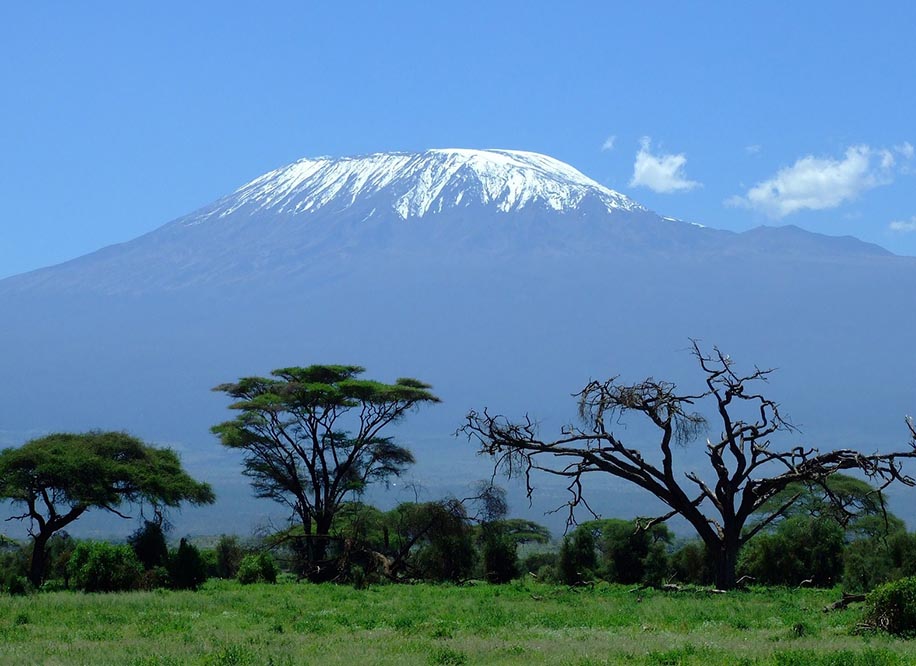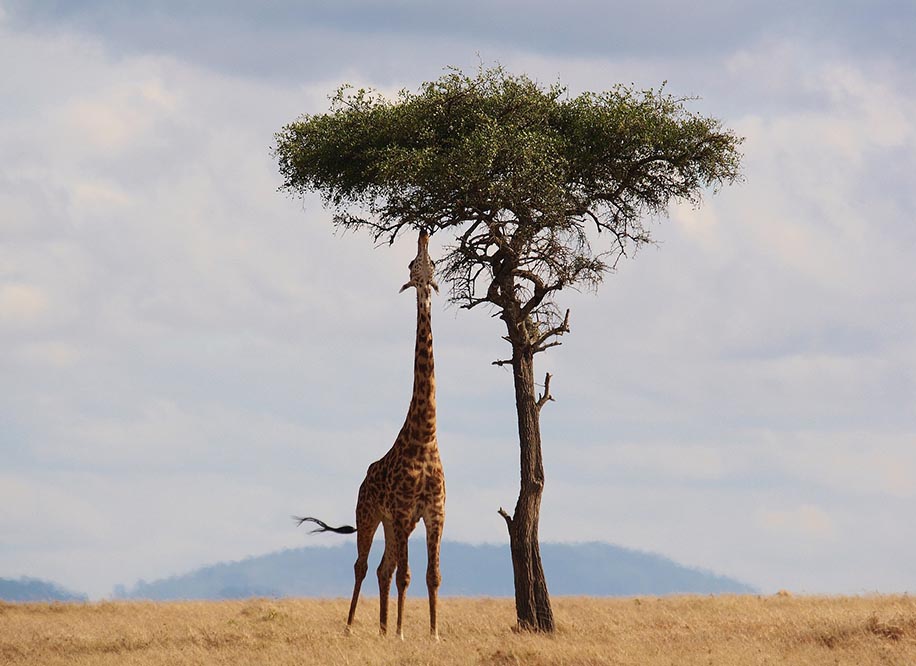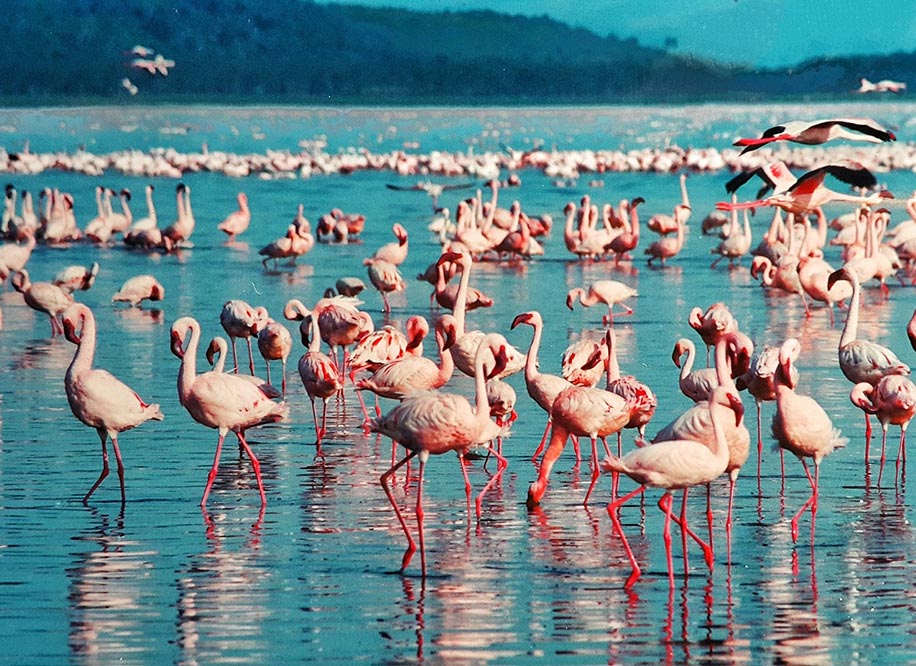 ► Reasons to Go
Kenya is a country that is rich in natural beauty, wildlife, and culture. The local people are friendly and welcoming, and the food is exquisite. It may not be the first place that springs to mind when you think of a relaxing honeymoon in a natural habitat, but trust us, it offers exactly that. There's so much to do and explore that you'll struggle to fit it all into one trip.
► What to Do?
Because there's a huge amount of things to do, it's hard to pick out just a few. However, we've managed to choose some of our favorites:
Head to the beach. Kenya has a vast number of glorious beaches to choose from, perfect for relaxing and swimming. If you're lucky enough to make it to the Creekside town of Kilifi, you'll be able to experience swimming in the stunning bioluminescent tide pools.
Safari at the Masai Mara. One of the most famous places in Kenya is Masai Mara. From here, you can experience some of the best safari in Africa. There are so many different types of animals to see.
Cycle in Hell. Not actual hell, the Hells Gate National Park. An 8km loop will take you past some breath-taking natural environments, as well as a host of different wildlife.
► Where to Stay?
Your options here are wide and varied, with accommodation available in many of the country's cities and areas. Nairobi is a thriving and bustling city, while Lamu Archipelago is a blissful island getaway. You can tailor your honeymoon accommodation to almost any tastes and budgets. We'd advise trying to see as many places as possible without stretching yourself too thin.
► Best Time to Visit
If you want to go on safari, you'll definitely want to visit during Kenya's dry season, which falls between June and October. There is also a shorter dry season in January/February. It's wet during November and December and wetter still from March to May. If you want to see the Great Migration to the Masai Mara plains, then August to September is your best bet.
► Similar Places
If you've always dreamed of safari but can't find the perfect honeymoon spot in Kenya, there are plenty of other places in Africa that can accommodate you:
South Africa. Cape Town has a wide selection of safari tours that are catered specifically to honeymooners.
Botswana and Zimbabwe. The world-famous Victoria Falls and Hwange National Park are must-see destinations if you're in the region.
Tanzania. Again, you have numerous options to choose from here, and you can tailor it to your specific tastes and interest.
► Essential Things to Pack
Most of what you need to can get in Kenya, but there are some must-haves for when you're traveling:
Bug spray. One of the only downsides to Kenya is the risk of Malaria. Make sure you're fully prepared and have some 30% DEET bug spray.
Head torch. Blackouts are a distinct possibility when you're traveling, so a good head torch can save you fumbling around at night.
Hats and sunglasses. It can get incredibly hot in the country, so come fully prepared with necessary hats, sunglasses, and sunscreen.
3.Switzerland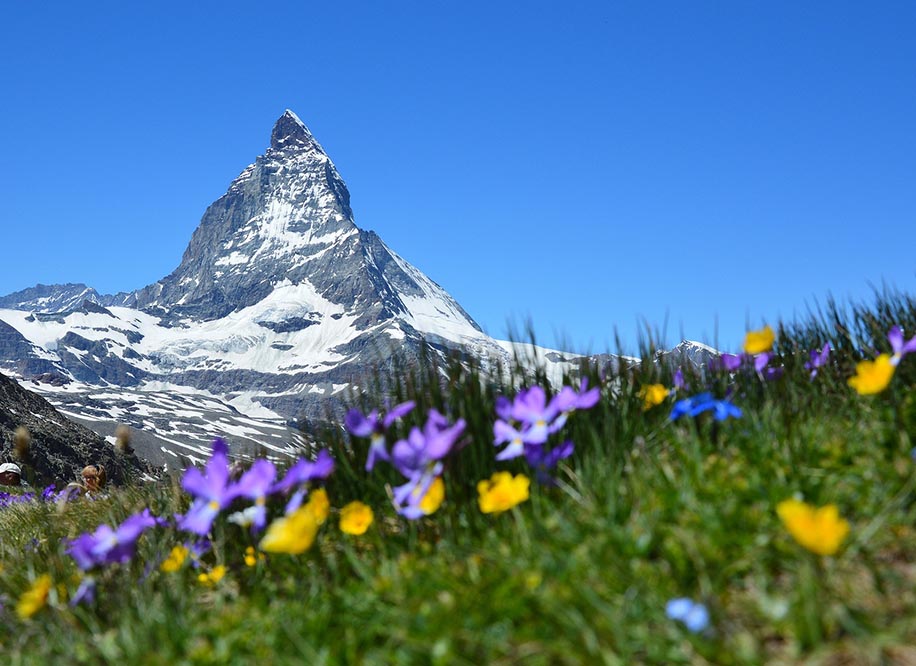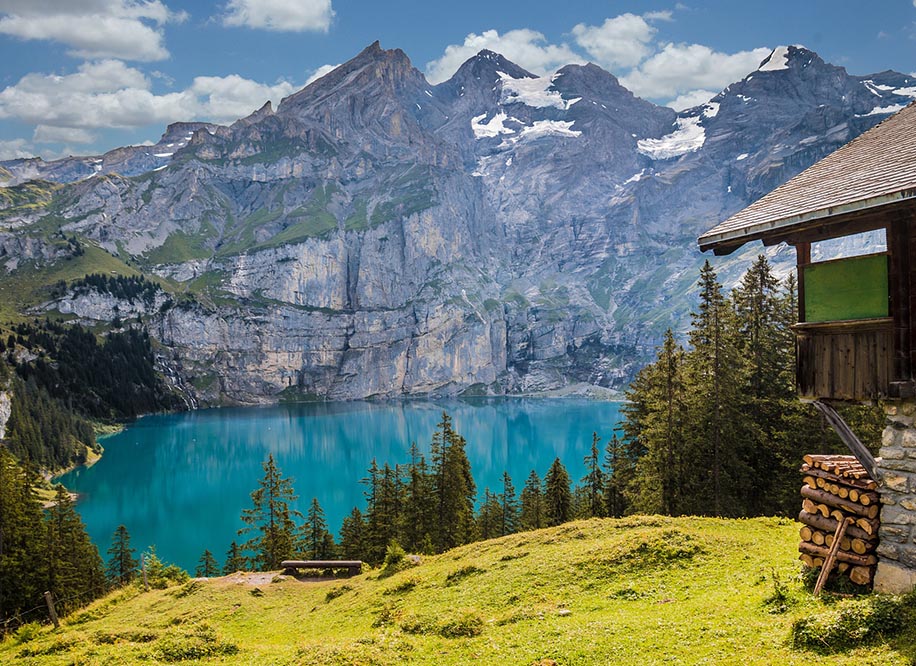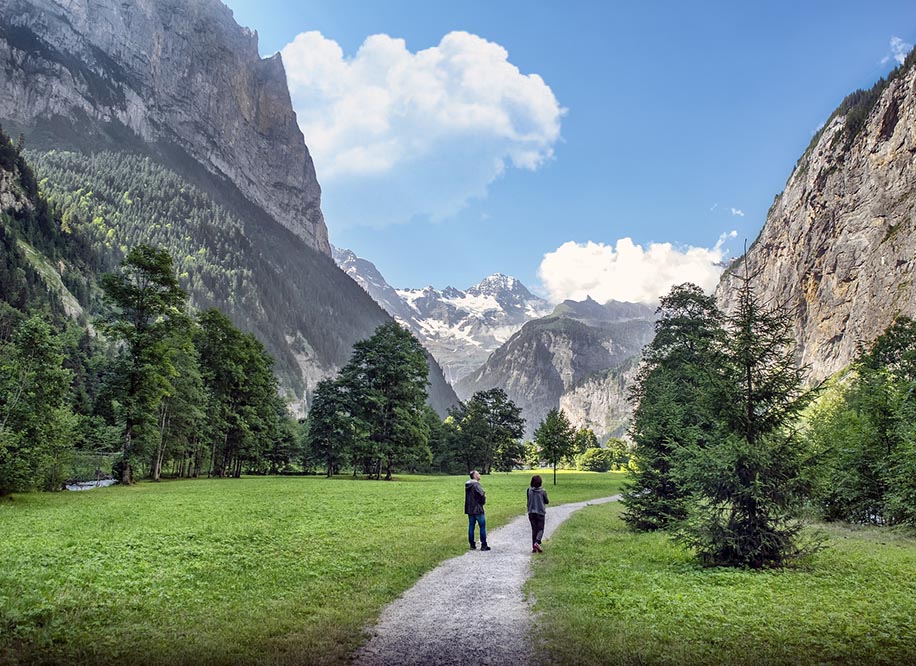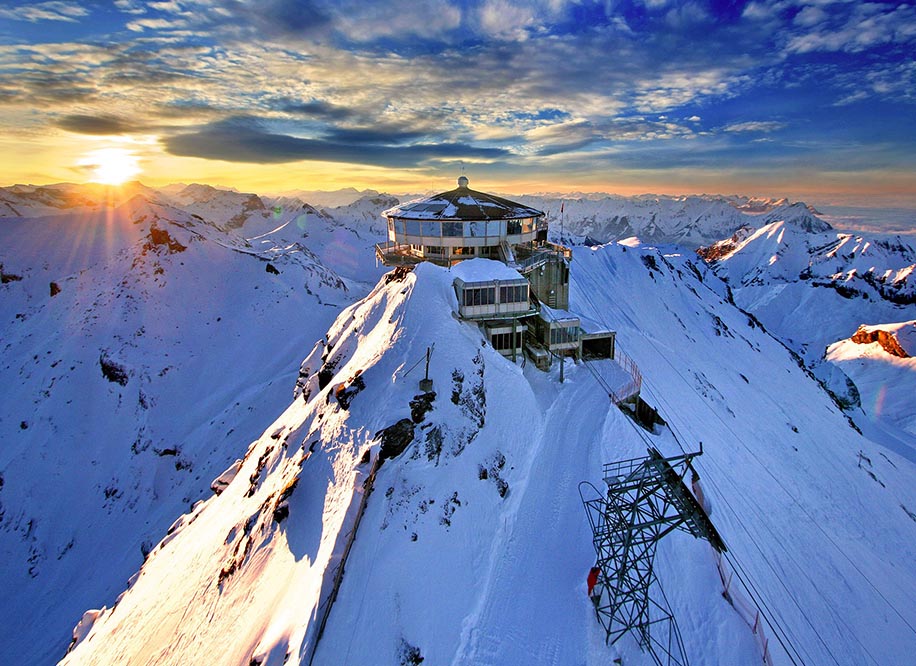 ► Reasons to Go
Although Switzerland may not be the first place the springs to mind when you're planning a European honeymoon, it has tons to offer, particularly for nature lovers. The varied landscapes are breathtakingly beautiful, the food is phenomenal, and the people are friendly. Whether you're a thrill seeker or one who likes a more relaxing pace of life, Switzerland has something for everyone. It also serves as an ideal location for exploring more of Europe, so if you have the time, you should definitely travel as much as possible.
► What to Do?
We've picked out some of the very best activities to try on your Swiss honeymoon:
Visit the Matterhorn. This iconic mountain peak is genuinely awesome to behold. The triangular outcrop is featured on the delicious Toblerone chocolate labeling, and it's not hard to see why. It towers majestically over the town of Zermatt on the border of Switzerland and Italy.
Ski in the Alps. Some of the finest skiing in the world can be found in the Swiss Alps. The powder is of the highest quality, and it's a naturally stunning environment to ski through, whether you're an amateur or a seasoned pro.
Visit the top of Europe. A place called Jungfraujoch is another awe-inspiring place in the Alps. It can be accessed by train and gives some unbelievable views of the country below.
► Where to Stay?
Switzerland has many different options to choose from when it comes to accommodation, from luxurious hotels to cozy getaways. Cities such as Montreux and Lucerne are simply beautiful, while sophisticated Zurich and Geneva have plenty of culture and history to explore. No matter what your budget is, you'll be able to find somewhere romantic and welcoming.
► Best Time to Visit
It's always a good time to visit Switzerland, but the best time depends on what your plans are. Those looking to do some winter sports will find January and February to be the best months to visit. If you're more into fair weather hiking, then June/July is when you want to go. If high altitude hiking is your thing, September will serve you well.
► Similar Places
Europe is vast and easily accessible, but Switzerland is one of the most expensive places to visit. If you're looking for an alternative, try these destinations:
Slovenia. Located just a few hundred kilometers from Switzerland, Slovenia boasts much of the alpine beauty and jaw-dropping scenery at a fraction of the cost of its expensive counterpart.
Bosnia/Macedonia. If you want the winter sports that Switzerland has to offer without the price tag, try either Macedonia or Bosnia.
► Essential Things to Pack
Your essentials for this trip will depend mostly on what time of year you visit:
Footwear. You'll likely be hiking at some point during your visit, so a pair of robust hiking shoes is a must-have.
Suitable clothing. It's cold during winter and warm in the summer, but between seasons it's changeable. Check the forecast for your tip and have a few backup items in case of unexpected cold snaps or warm spells.
Sunglasses. Whether you're taking to the snowy slopes or strolling by a sunny lake, your eyes will need protecting from the glare.
4.Chilean Patagonia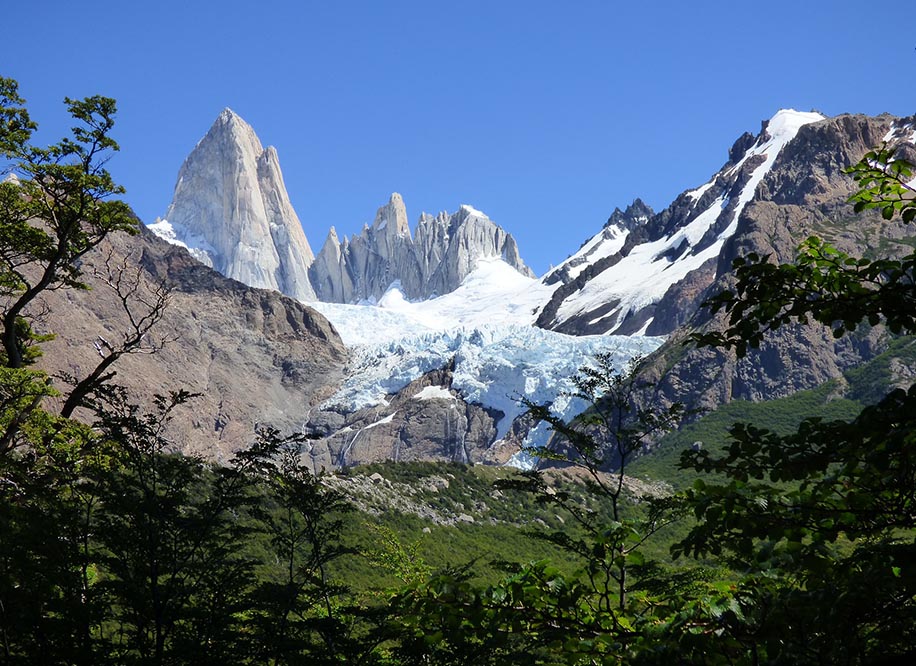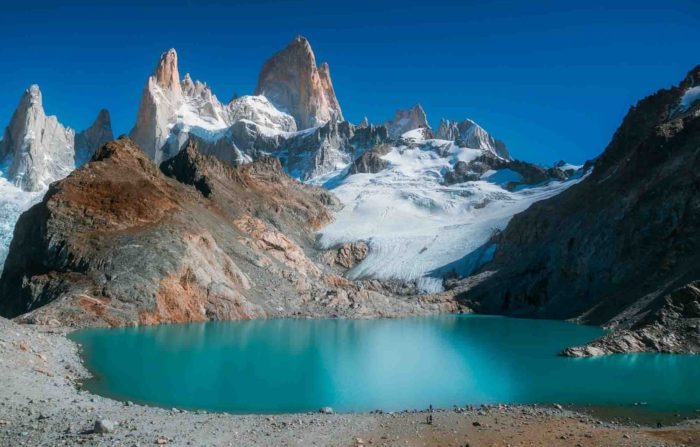 ► Reasons to Go
Patagonia is one of those places that everyone should visit at some point in their life. It's a honeymoon destination that's packed full of things to do. Whether you're hiking across fjords or relaxing in thermal spring baths, you'll truly be having a time to remember. Nature lovers are sure to enjoy everything the beautiful region has to offer.
► What to Do?
Spanning between Chile and Argentina, Patagonia covers both mountain ranges and grassland. The sparsely populated has many different things for nature-loving honeymooners to do:
Visit Torres del Paine National Park. If you're a fan of hiking, this gem is no doubt already on your bucket list. The gorgeous mountain peaks, rugged landscape, and abundance of natural beauty make it a wonderful place to enjoy nature.
Enjoy the thermal baths. There's no better place to relax and unwind after a day's hiking than at the Termas Puyuhuapi's thermal baths. Set in tranquil natural surroundings, you can soak your afternoons away.
See the wildlife. Chilean Patagonia has some interesting and unique animals for you to spot. Guanacos and pumas roam in the wilds, while whales and penguins can be seen along the beautiful coast.
► Where to Stay?
This region is varied and often spread out, but there are some wonderful places where you can go for your romantic getaway. If you want to be near the stunning national parks, towns such as Frutillar, Puerto Octay, and Puerto Varas are all good options. If you're looking for adventure and outdoor sports, Pachamagua offers a wide variety of choice.
► Best Time to Visit
Summer in the southern hemisphere is between mid-November and late March, and this is generally the best time to visit Chilean Patagonia. In peak summer, the days are long and the nights short, and temperatures are pleasant for just about every activity.
► Similar Places
If the ideal dates don't match up with your plans, or you fancy trying somewhere similar to Patagonia, here are a couple of options to consider:
New Zealand. Equally blessed with natural beauty and varied landscapes, New Zealand is a perfect honeymoon destination.
British Columbia, Canada. Again, natural wonders abound in this vast climate. During the summer it's particularly glorious.
► Essential Things to Pack
Make sure you're not caught short when you're on your travels to Patagonia with these essentials:
A good backpack. You'll probably be spending a good deal of time out and about. You'll want a lightweight and sturdy backpack to accompany you.
Warm clothing. Even during the summer months, temperatures can drop unexpectedly, even at night. Make sure you have plenty of layers to keep you snug.
Hiking boots. Again, it'd be rude not to hike in this natural paradise, so some firm and comfortable walking shoes are essential.
5.Thailand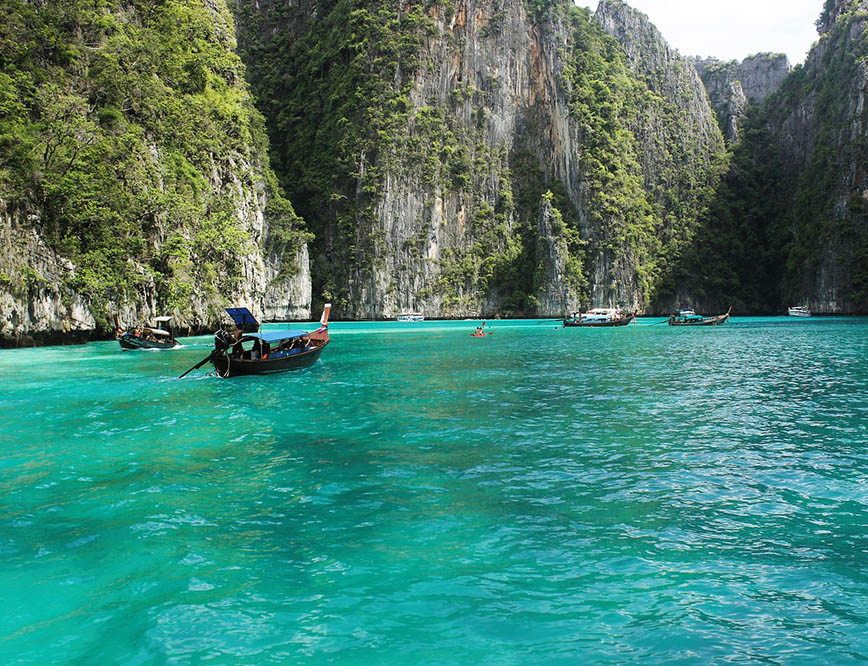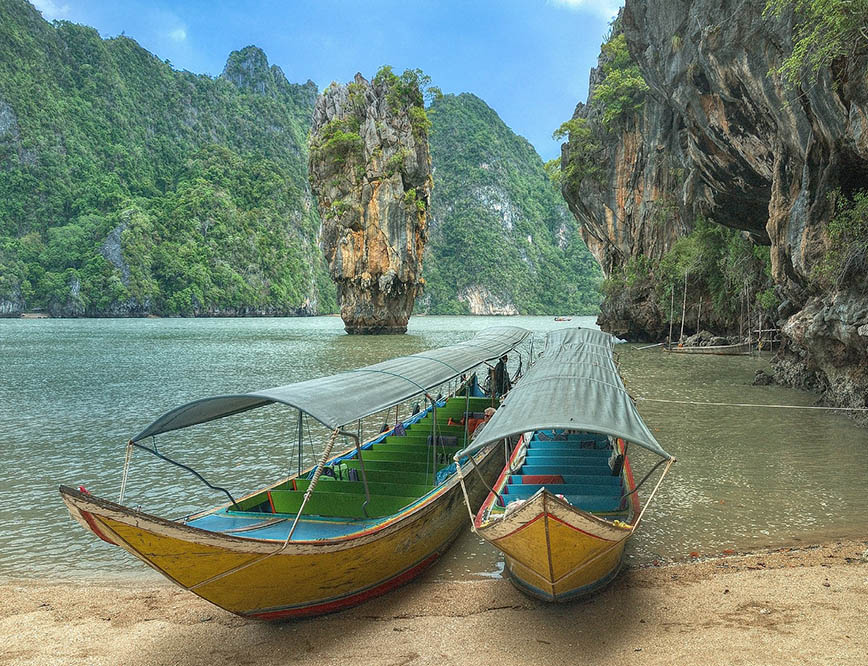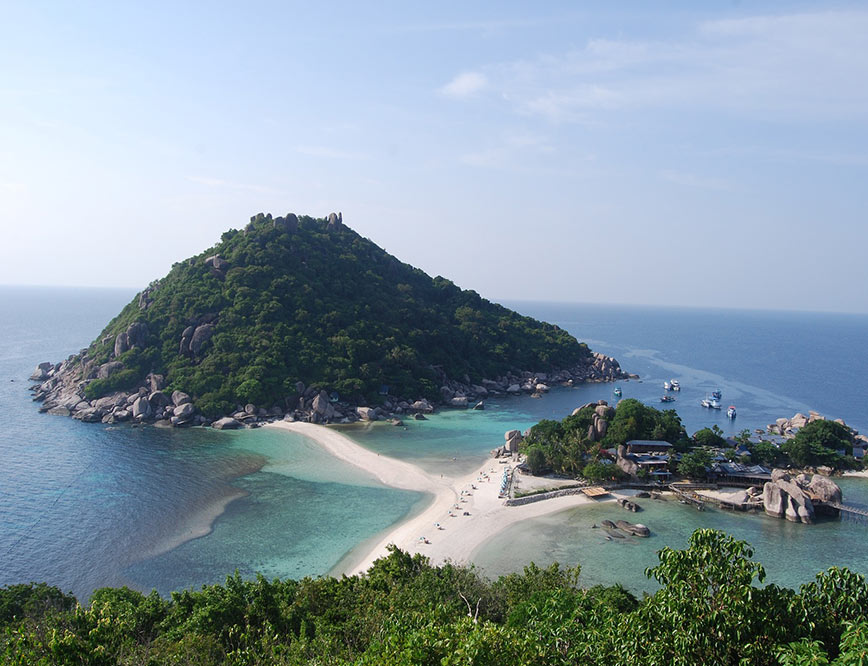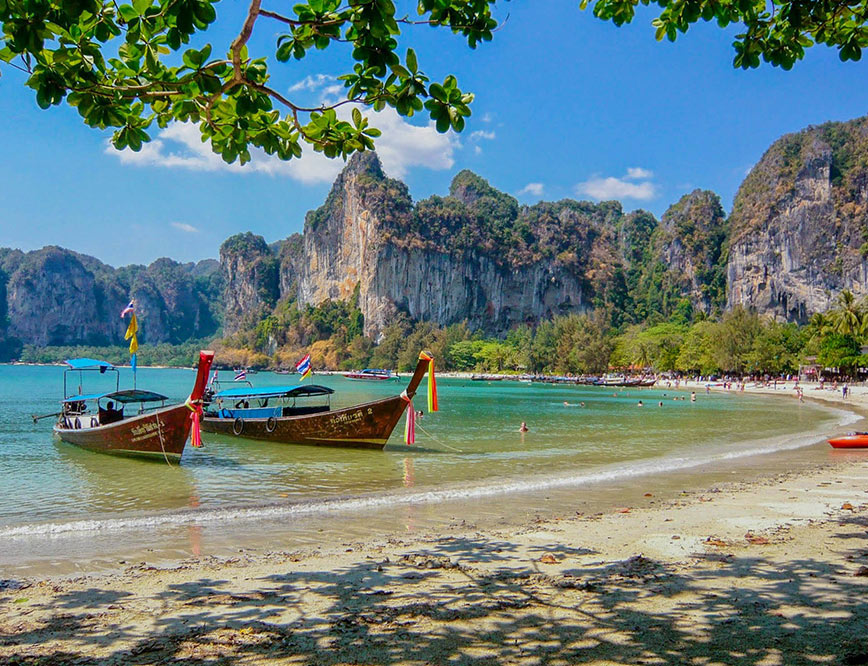 ► Reasons to Go
Thailand is a popular destination for all kinds of tourists and holidaymakers. It's a bustling country with much to enjoy. The stunning beaches, friendly locals, and amazing food are just some of the reasons people choose it. But if you're a nature lover looking for a honeymoon destination, it may have more to offer than you might expect. Explore the many beautiful islands, hike through the national parks, and see an array of rare wildlife.
► What to Do?
If you're looking for honeymoon inspiration, try out these excellent activities:
See the elephants. While we don't recommend riding any elephants, there are some excellent sanctuaries where you can meet them. Here, they are well looked after and generally healthy. Just make sure to research any sanctuary you visit to make sure it's legitimate.
Enjoy the beaches. Thailand has many sandy beaches, although plenty of these are full of tourists. Look for the more remote and exclusive ones if you fancy some time alone with your new spouse.
Visit Koh Phi Phi. Perhaps one of the most beautiful natural environments on the planet, Koh Phi Phi Island has clear waters and sandy beaches.
► Where to Stay?
From gorgeous beachside resorts to exclusive hotels, Thailand isn't short of excellent accommodation. Bangkok is always a good base to start from, as much of the rest of the country is accessible from there. Chiang Mai is also another good hub for you to explore from.
► Best Time to Visit
It depends a little bit on where you visit in the country. In the south, from May to around late September/early October, it's Monsoon season. The weather is generally quite hot and humid during these times. If you want to check out the beaches on either coast, then you should be good almost any time of year.
► Similar Places
If Thailand isn't quite your thing, then there are some excellent alternatives to choose from:
Bali, Indonesia. This is an up-and-coming destination that has much to offer. Its relaxed pace of life and glorious natural environments make it an ideal place for a honeymoon.
Vietnam. Central Vietnam is entirely charming, naturally spectacular, and has some amazing food. If you like hiking and exploring the jungle, there are few places in the world quite like it.
► Essential Things to Pack
Make sure you're prepared for everything Thailand can throw at you with these essentials:
Bug spray and sunscreen. It's possible to get both of these in the country but to make sure you're prepared and have the brands/strengths you need, plan ahead.
Waterproofs. If you go during monsoon season, make sure to pack plenty of waterproof clothing. In the humidity, it can take an age to dry your clothes, and downpours are sudden and unannounced.
Quick-dry towel. If you're going to be swimming and island hopping, you may want to consider investing in a quick-dry travel towel. They're incredibly useful.
Final Thoughts
The destinations we've covered in this article represent some of the very best honeymoon locations for nature lovers. Whether it's the main choices or the similar alternatives we provided, you're sure to find plenty of natural splendors at each. The one you choose should reflect your budget, timings, and interests, but rest assured you'll have an amazing time no matter which one you decide on.