At one point in time, it was altogether impossible to visit the Galapagos for a comfort class vacation, spending quality time with yourself among unique wildlife with animals that are the friendliest both on land and water. Most trips until recent have been expedition style only.
However, with more and more people chasing adventure and trying to quench their wanderlust, the Galapagos waters are now riddled with yachts and cruises of all shapes and sizes. Its shores are abundant with people looking in awe at the majestic island backdrop.
The new luxury cruises that are set to hit the Galapagos are set with pristine suites, recreational decks, and a culinary chef onboard. However, the most exciting thing about the new cruises is perhaps the high tech amenities that they will boast, such as floor to ceiling automatically retractable windows.
The new world-class vessels are only fitting with the surge in demand for vacations that are taken at the Galapagos. The islands are now a destination for both people searching for an adventure. It is excellent for those looking for an intimate and luxurious experience.
It does not end there. The luxury cruises all follow the most strict guidelines by the Galapagos authorities. For one, all vessels are optimized to conserve water and energy. The islands have banned the use of single use plastic to look out for the islands' fauna and marine life. They want to protect the creatures that swim beneath these cruises. The rules also mandate that cruises should buy locally manufactured goods.
Once you browse through the list of cruises, you may even find boats that are a hundred percent running on sustainable fuel, cruises that depend on solar energy, and ships that serve vegan food as well. If you are concerned, the Galapagos cruises are the most environmentally conscious vessels you will find on any vacation.
Also, remember if a cruise is advertising a tour of the jungle or the waterways, keep one thing in mind. Many of the park areas do not allow tourists to roam around without an adequately licensed guide. All Galapagos cruises have a team of these, who are fluent in English and Spanish.
Abiding by the rules has also allowed the Galapagos boats to become more efficient, stable, and speedy in their journey, making it less burdensome on the operators as well.
When Should You Go
There is no one time to take a trip to the Galapagos. You will find friendly beasts and lush flora all year round. But if you have specific activities that you want to indulge in on the islands, then you may have to think about the weather and what you are more comfortable with. From December to May, the islands undergo the rainy season, and from June to November, it is cooler and dry. The best time to visit the Galapagos depends on your schedule, your families or friends vacation plans and even when you can find the best international airfare to Ecuador.
What Makes the Perfect Cruise for You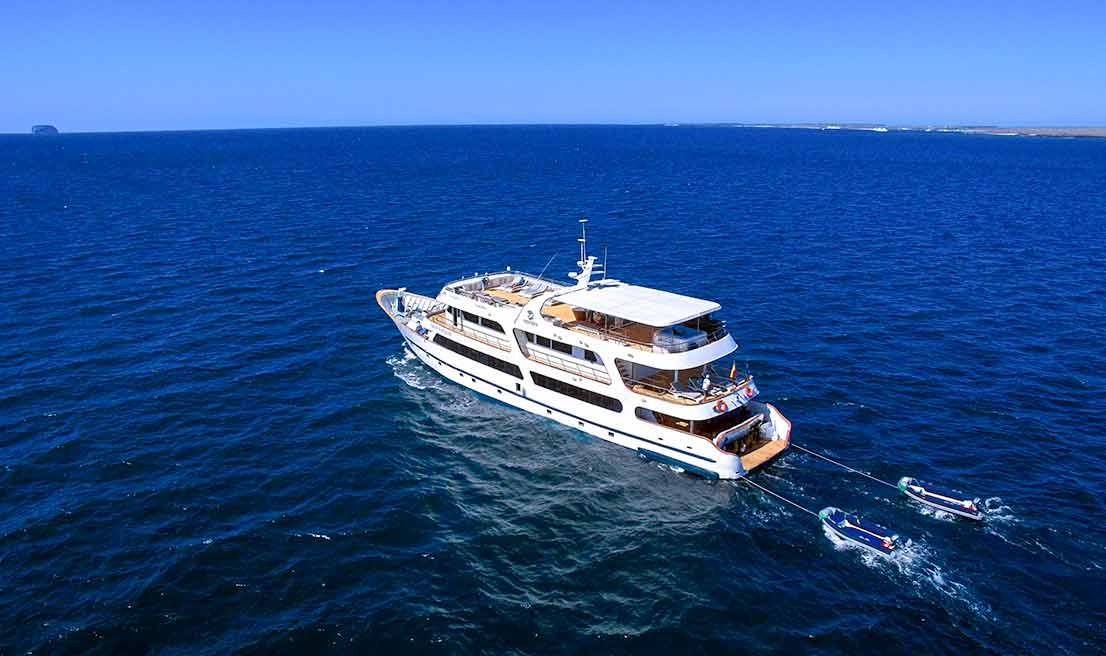 With so many new and improved yacht and expedition ships in the market, offering you the vacation of a lifetime, it is a tough decision to choose one.
According to the Ecuadorian National Park regulations, the licensed yachts have the Ecuador flag and are not allowed to take on more than 100 people on board. If you want to have a trip in comfort but would also like to sleep under the stars some nights on the island, then look for a boat that has outdoor beds and loungers or even a designated camping area on the inhabited islands.
Do not let the bigger capacity of intimidating looking cruise fool you into thinking that they offer more than smaller 100 passenger boats. The quaint and smaller, more traditional vessels are a unique experience with similar amenities onboard. You get to try a new menu every night, and by the time the trip is over, you would have had an exotic experience. With fewer people on board, it is easier to absorb more of the surroundings and get into the guided tours.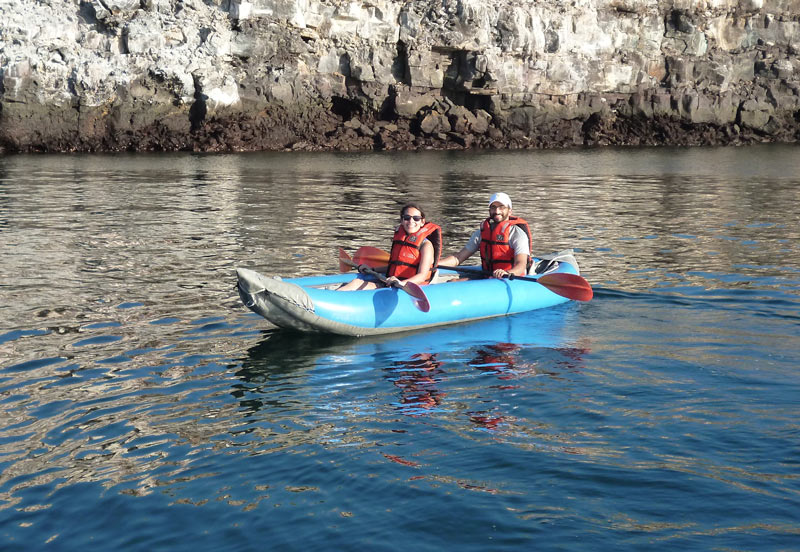 Other amenities these boats may include are plush daybeds outside, and supply of kayaks and paddleboards for day trips. Most of the fares for the Galapagos luxury vessels begin at $500 USD per night per person.
If you are someone who needed to escape the concrete jungle of a city you were stuck in, you might like the more aesthetically designed cruises. The all-suite vessels have panoramic windows, sky decks that are partially covered, large pillows to lounge around in, and dinners that are served al fresco allowing amazing sunsets, and bathrooms that have rain showers. You enjoy one specific aspect, waking up to the breathtaking views of the Galapagos wildlife. Further, you can go to bed to the sound of the island.
Things to Keep in Mind
If you are a true explorer, then you probably have a list of everything that you want to do at the Galapagos. If you're seeking to go diving, make sure that you pick a cruise that offers scuba equipment and wetsuits. If you are a bird-watching enthusiast, then remember to pick a trip that takes you on a guided tour to the island that has the specific species you would like to spot. Sometimes to view individual animals, the boats have to venture off the beaten path.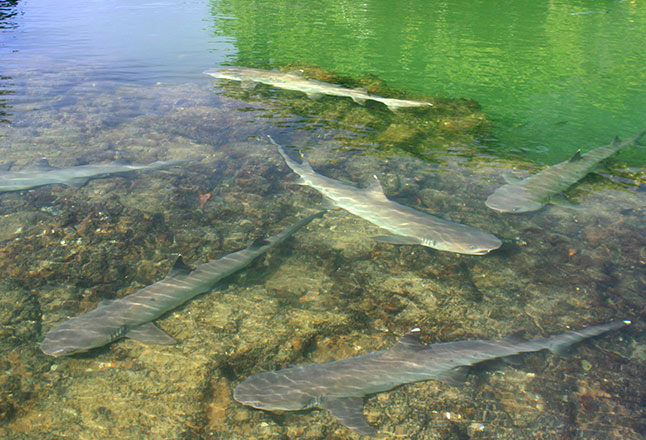 The best thing about the islands will forever be the close encounters you get to have with the creatures. You can swim with the turtles. Not only that, you hang out with dolphins, and in some areas, even sharks. It all depends on the itinerary of your vessel.
Every year more people are beginning to realize that the Galapagos is a family-friendly destination. However, you must look up if smaller cruises allow children on board as many of them only allow children who are at least 8 to 10 years old.
Remember that the Galapagos is a beautiful paradise. No matter what boat you pick, you would have never had an experience like this one before. Prepare to come face to face with island penguins, flightless cormorants, sea turtles, and marine iguanas. You can lounge on the sandy beaches all day, and the surroundings will be more eventful than a typical beach day anywhere else in the world.
If you're ready to travel, check out our last-minute deals. If you need more info, click here to learn more about our cruises.