Peru 6 day tour itinerary ideas can be the gateway to an unforgettable adventure.
Dreaming of ancient ruins, vibrant cities, and stunning landscapes? You're in the right place!
Tackling a trip to Peru might seem daunting. But. Believe us, the effort is worth it!
With our Peru 6 day tour itinerary ideas, you'll uncover hidden gems and must-see highlights.
Table of content
Exploring Peru in Six Days: An Overview
The splendor of Peru is no secret. Its renowned Inca ruins, dynamic cities, and breathtaking scenery make Peru an absolute must-see for any passionate globetrotter. With this six-day itinerary, you can get a taste of the diverse experiences that this South American gem has to offer.
This guide presents an overview of various Peru 6-day tours. Whether your passion lies in uncovering historical treasures or basking in nature's beauty, these itineraries are crafted with all types of travelers' interests at heart.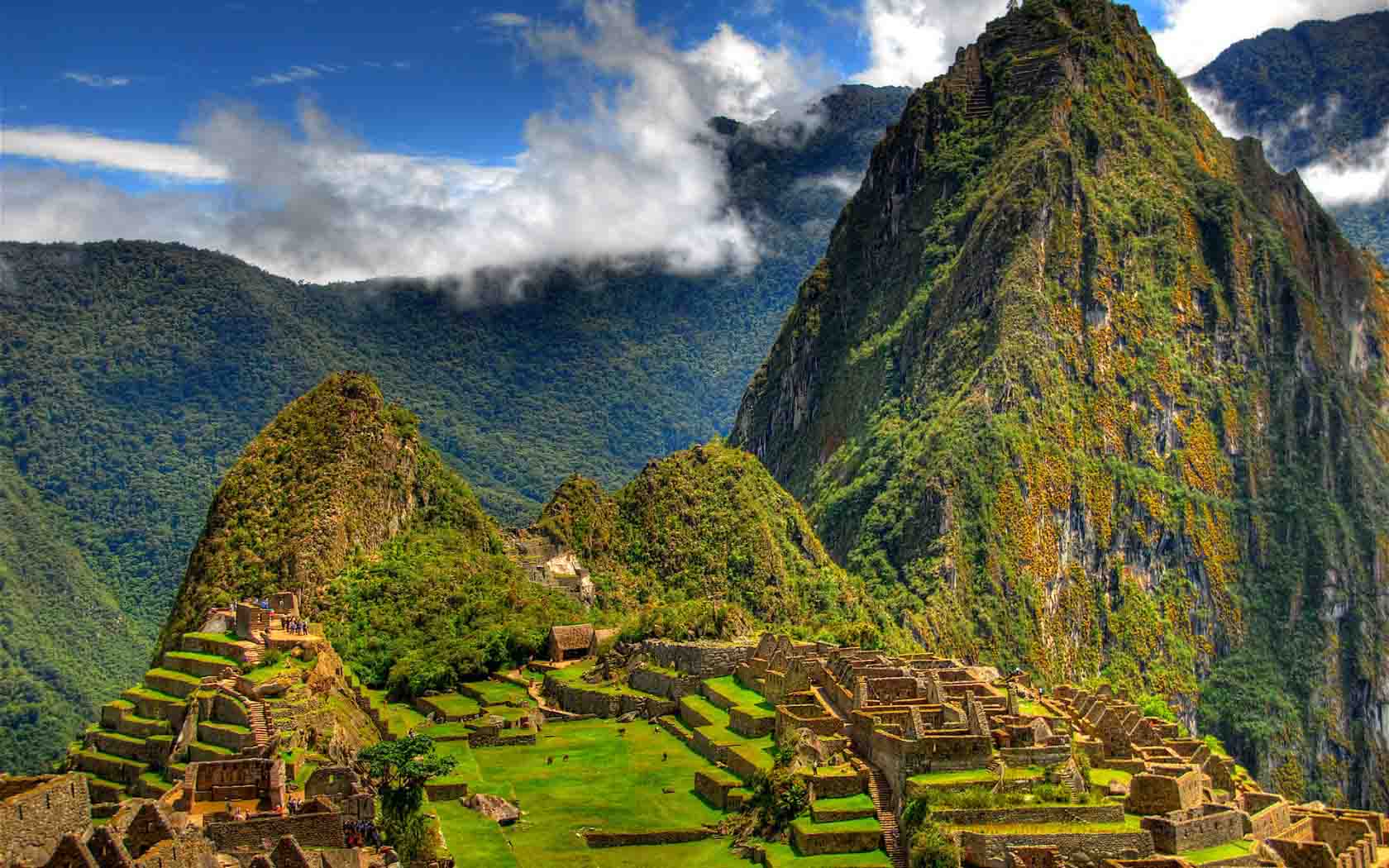 A Grand Beginning: Day 1 & Day 2
Your adventure begins as you touch down into Lima - renowned for its culinary delights and colonial architecture. Consider spending your first night at Country Club Lima where luxury meets exceptional service .
In the evening, after you've settled in, you can embark on a captivating city tour to discover the beauty and history that Lima has to offer.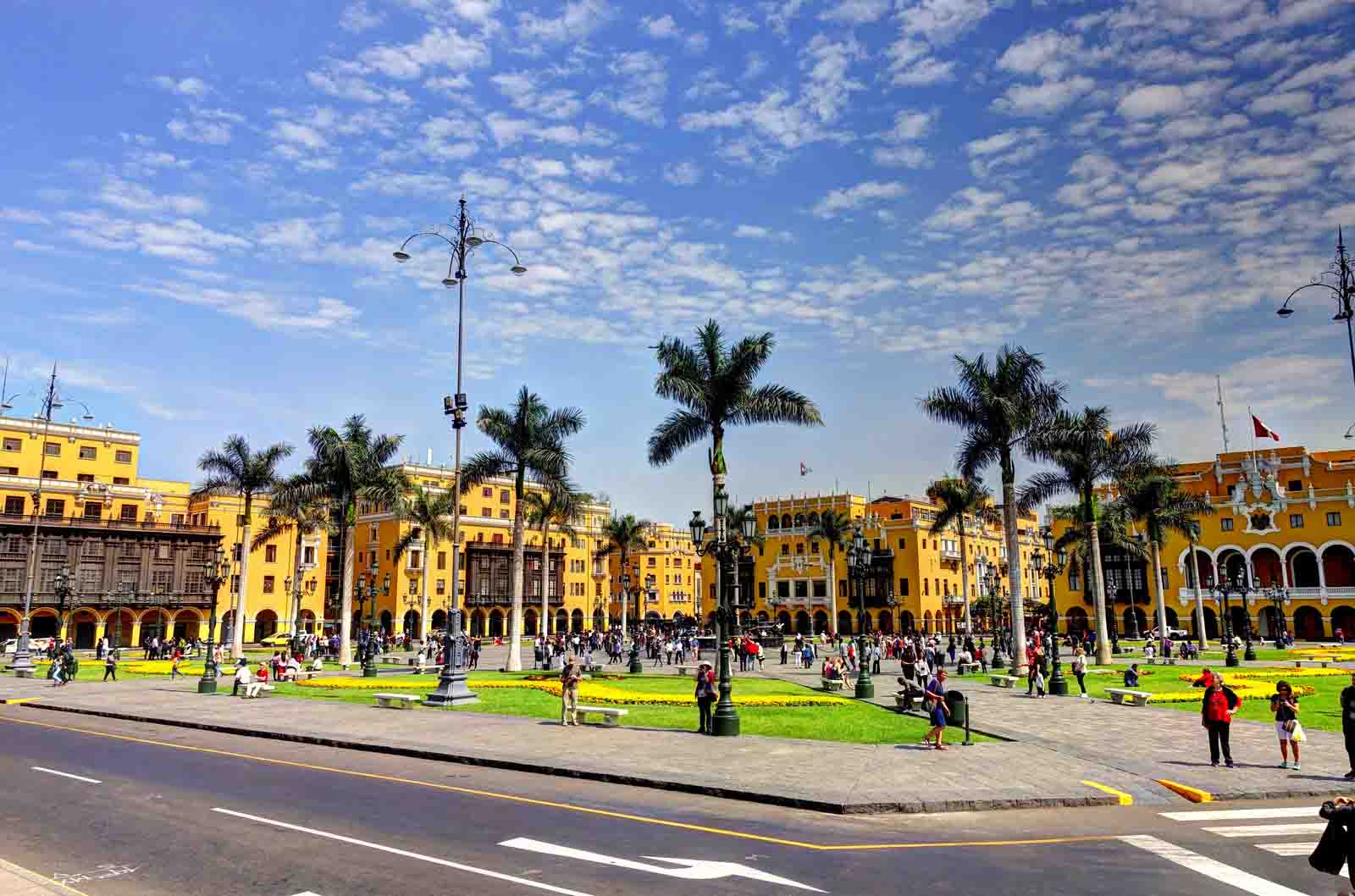 On day two, take a flight over the Andean Highlands roughly towards Cusco - once the 'navel' of the Incan Empire. This journey offers breathtaking landscapes and warm interactions with locals from Cusco, descendants from the original Inca Quechua tribe, who greet visitors warmly.
Middle Segment Explorations: Day 3 & Day 4
You are now in the Cusco area, you can continue your journey by exploring the Sacred valley of the Incas and the many ruins and archaeological complexes in the region. One of the main highlights is the lost city of Machu Picchu.
You can also dive into some action-packed itinerary options such as exploring one among many excellent multi-day trek routes like the Inca trail or alternatives available across Peru. Visiting the Amazon in the Puerto Maldonado or Manu area.
If hiking isn't quite up your alley, don't fret. There are plenty of other ways too that allow experiencing the country further while taking a lesser physical toll such as train rides offered by Peru Rail.
In case cultural heritage exploration appeals more, then we recommend heading towards the Sacred Valley around this time where Moray Inca Ruins await discovery followed by visitation at the local market nearby offering authentic Peruvian handicrafts made using traditional methods passed down generations among indigenous communities residing here since centuries ago.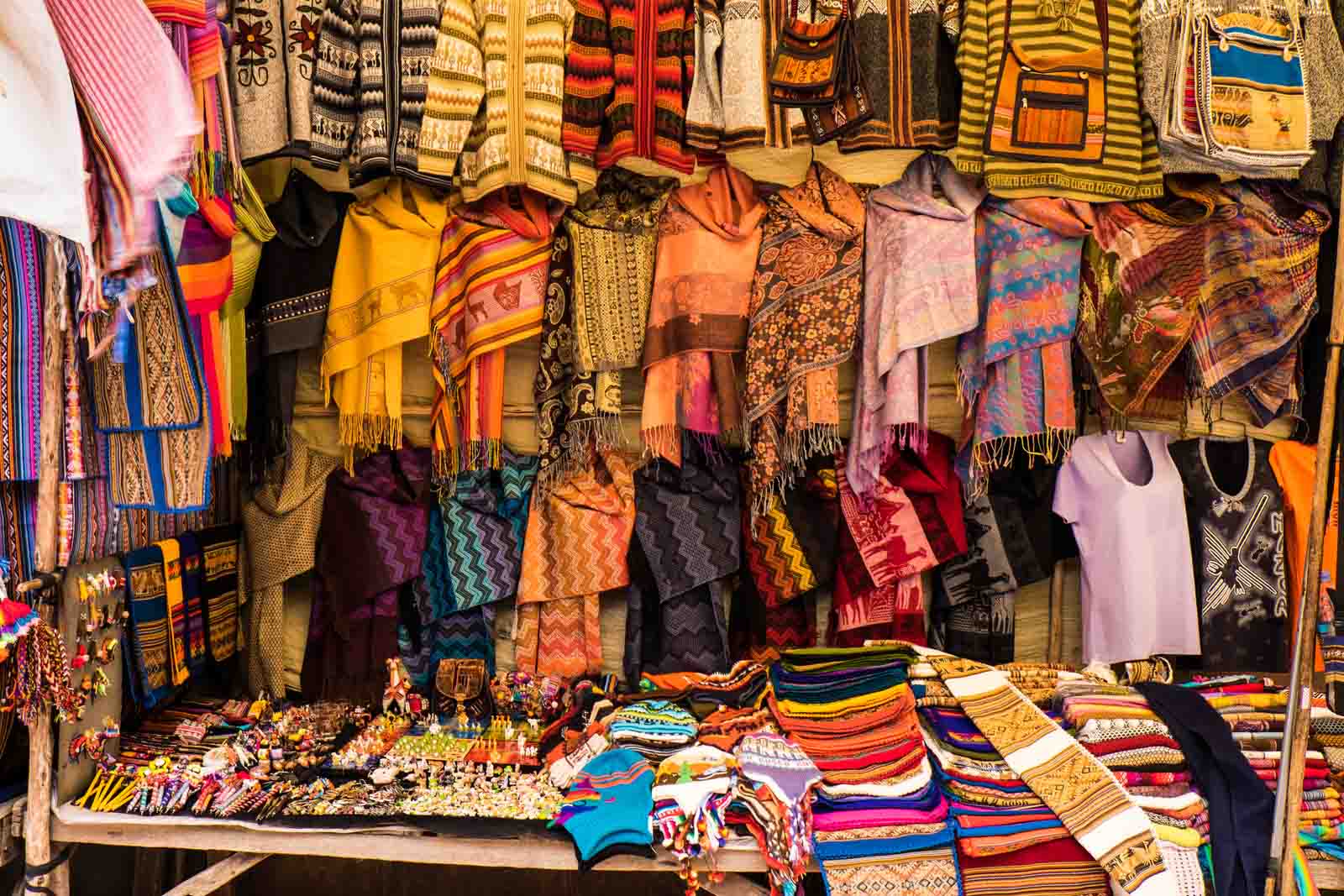 Closing Off Your Adventure: Day 5 & Day 6
To close off on a high note, consider embarking upon a three-day hike starting in Arequipa to explore the Colca Canyon!!
Northern Peru's less frequented archaeological wonders like Kuelap Fortress or Gocta Waterfall located deep within the Amazonas region are unique places you can put on your list.
Key Takeaway:
Unearth Peru's magic in six days, from Lima's culinary delights to Cusco's Incan roots. Whether you're trekking through stunning landscapes or exploring ancient ruins, these itineraries cater to every traveler. Wrap up with a hike for an unforgettable adventure.
Itinerary Option #1: Cusco, the Sacred Valley & Machu Picchu
This first itinerary option invites you to delve into Peru's rich history and vibrant culture. Starting from Lima, we'll whisk you off to Cusco before guiding your exploration of significant Incan sites in the Sacred Valley. The grand finale? An unforgettable encounter with the wonder that is Machu Picchu.
Highlights of Cusco
Cusco - once a bustling hub for Incas - welcomes visitors with an intriguing blend of Spanish colonial architecture interwoven with ancient Incan structures. Your journey begins here as we guide you through prominent landmarks of custco.
In this beautifull city is where we find Qoricancha (temple of the sun) one of the largest and most important inca temples in the region.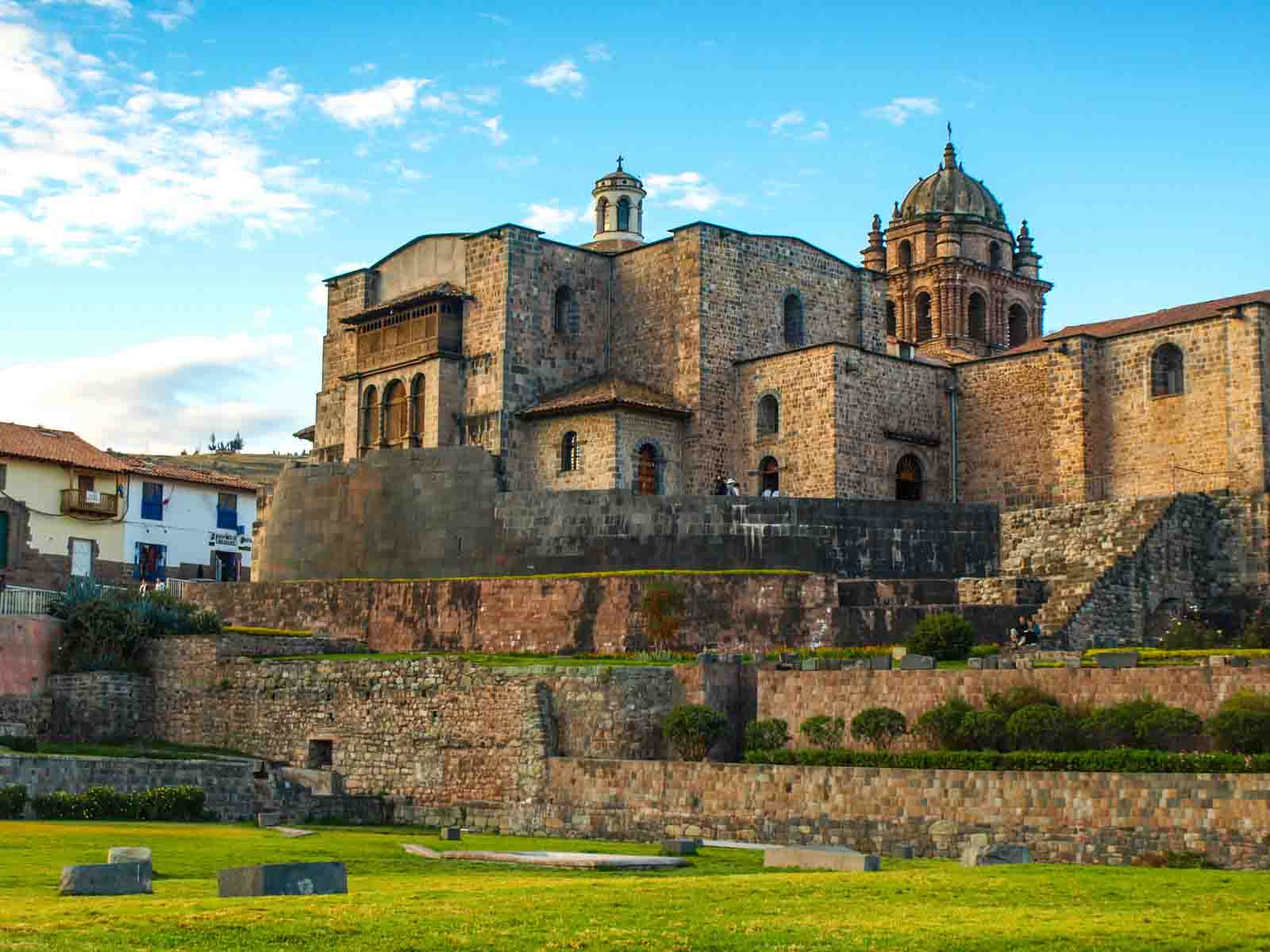 The Magic of the Sacred Valley

Your next stop takes us further up into the Andean highlands where tranquility reigns supreme amidst numerous archaeological sites collectively known as 'The Sacred Valley'. Here awaits Pisac; famous not only for hilltop ruins overlooking terraced fields but also the local market where the Quechua tribe showcases their traditional crafts every Sunday.
Moving on towards Ollantaytambo - another gem within the valley boasting well-preserved remains including royal houses and ceremonial centers perched atop terraces overlooking the Urubamba River below.
Cultural Immersion with a Quechua Tribe
To understand the country further, take time out for cultural immersion where the local Quechua tribe greeted visitors warmly, sharing their customs, traditions, and way of life. It's a truly enriching experience worth adding to the itinerary for travelers interested in authentic encounters.
The Wonder Of Machu Picchu
No trip would be complete without visiting the iconic landmark - Machu Picchu, often referred to as the "Lost City" due to being hidden deep within dense cloud forests until rediscovered by the early 20th-century American historian Hiram Bingham III. As a component of the UNESCO World Heritage Site, the entire region is encompassed by this incredible attraction.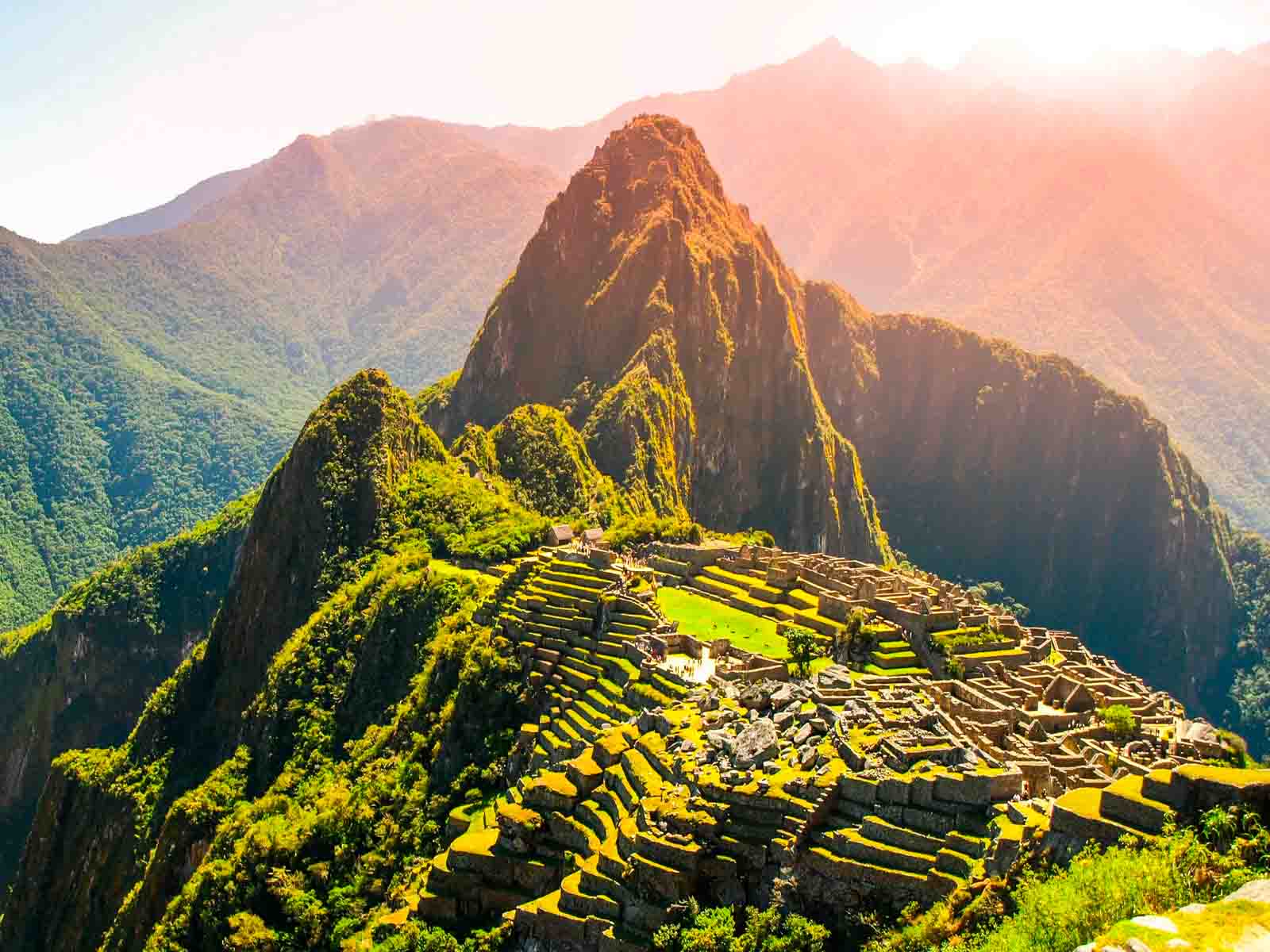 Here is a short version of this Peru trip
Itinerary #1 Layout
Day 1 - Lima - Cusco
Day 2 - Cusco
Day 3 - Cusco
Day 4 - Sacred Valley
Day 5 - Machu Picchu
Day 6 - Cusco - Lima
Key Takeaway:
Discover Peru's rich history and vibrant culture with this itinerary. Start in Lima, then journey to Cusco, exploring Incan sites in the Sacred Valley before ending at Machu Picchu. Unearth ancient structures, tranquil highlands, traditional crafts and hidden wonders on your Peruvian adventure.

Itinerary Option #2: Short Inca Trail & Machu Picchu
If you're an adventurer at heart, this itinerary is your golden ticket to explore Peru's Andean highlands. The journey includes trekking the famed short Inca trail and visiting historical sites before culminating in a visit to Aguas Calientes and Machu Picchu.
Trekking on The Short Inca Trail
The Short Inca Trail, one of Peru's excellent multi-day trek options, provides travelers with an opportunity for immersion into nature while stepping back into history. This two-day hike takes adventurers through breathtaking landscapes that include cloud forests brimming with unique flora and fauna.
Your adventure begins at Km 104 where the trail commences its ascent towards Wiñay wayna - "Eternal Youth" in Quechua. The site is known for its intricate stonework and stunning location on a mountainside overlooking the Urubamba River offering impressive views of the surrounding landscape.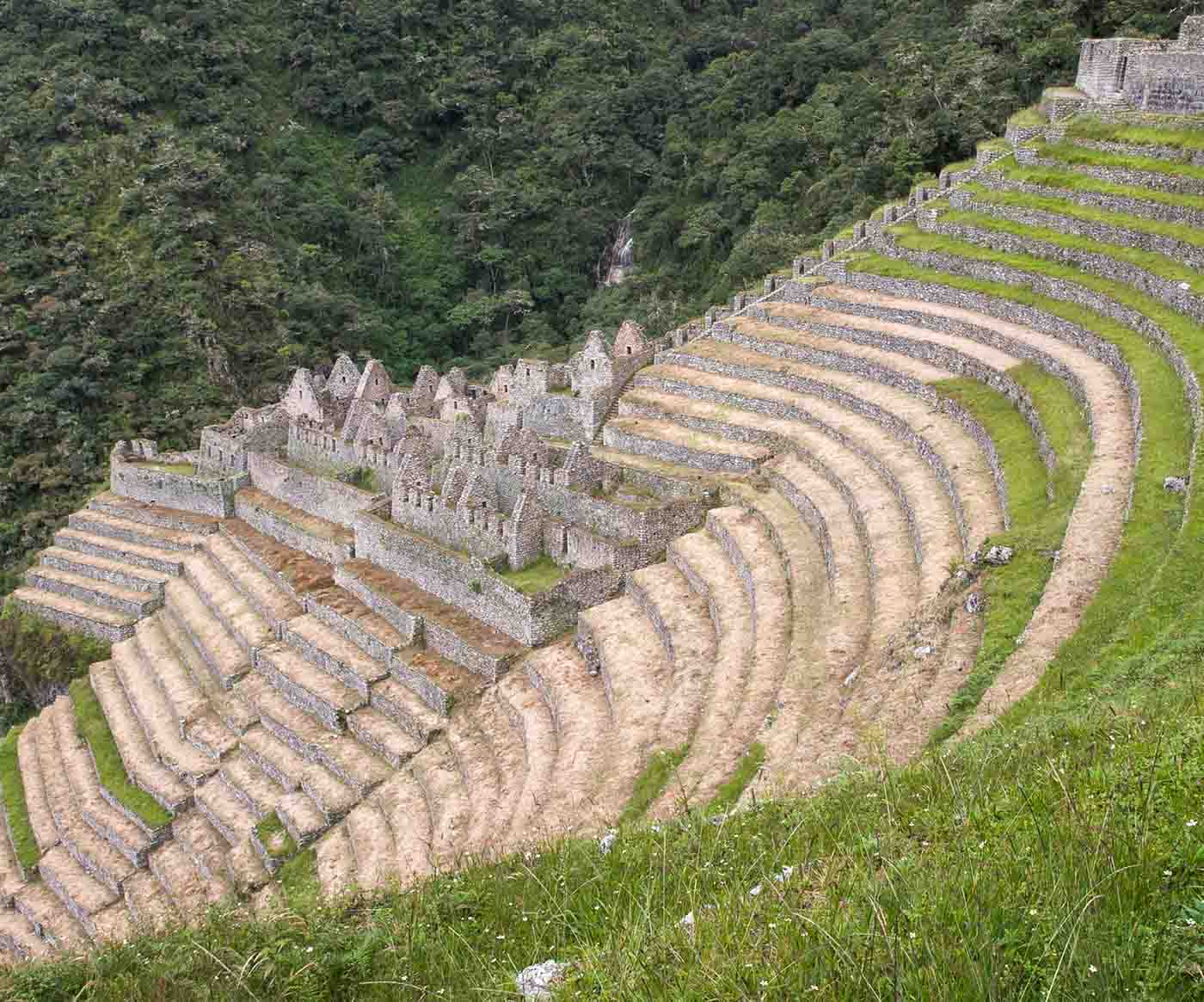 Moving further up along the trail leads you to to Inti Punku (Sun Gate) from where you will have the first dramatic, panoramic view of Machu Picchu bathed in sunrise hues. Here you can walk down the last part of the trail towards the ancient city itself. Before reaching Machu Picchu, you can take a bus and go down to Aguas Calientes, leaving the visit to Machu Picchu for the next day.
Exploring Aguas Calientes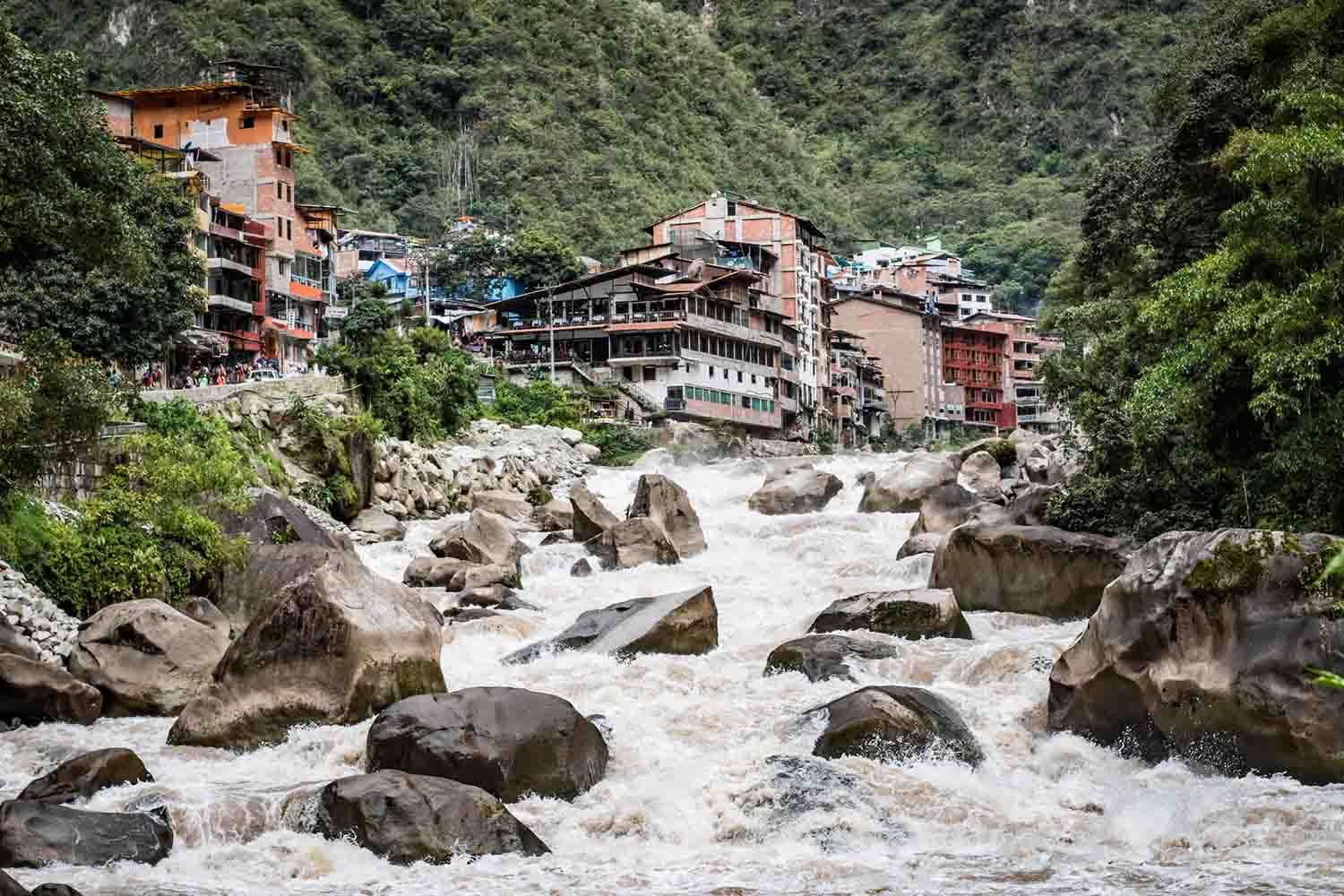 Aguas Calientes serves as basecamp prior to venturing out to explore majestic Machu Picchu. Often referred colloquially as "Machu Picchu Pueblo", this town buzzes with vibrant markets selling local crafts - perfect for picking up souvenirs or simply immersing yourself in local culture after your action-packed itinerary on foot.
This quaint little town also features thermal baths, hence its moniker 'Aguas Calientes' translating literally to 'Hot Waters'. These natural hot springs are just what weary hikers need after their strenuous journey. Soak away any lingering fatigue here before heading off for dinner and sampling delicious Peruvian cuisine like ceviche or lomo saltado.
Your final day starts with an early bus ride from Aguas Calientes, winding roads leading directly to the mystical machu pichu.
Itinerary #2 Layout
Day 1 - Cusco
Day 2 - Cusco
Day 3 - Inca Trail
Day 4 - Inca Trail
Day 5 - Inca Trail
Day 6 - Inca Trail - Machu Picchu - Cusco
Key Takeaway:
Unleash your inner adventurer with a trek on Peru's Short Inca Trail, taking in breathtaking landscapes and ancient ruins. Soak up local culture in Aguas Calientes before basking in the majesty of Machu Picchu. It's not just a trip; it's an immersion into history and nature.

Itinerary Option #3: Discover Lima & Dive into the Peruvian Amazon
This itinerary offers an enticing blend of urban exploration and thrilling wildlife adventure. You'll kick off your journey in the bustling cityscape of Lima, immersing yourself in its rich historical tapestry and culinary delights before venturing deep into Peru's lush Amazon rainforest.
Lima - A City Bursting with History & Culinary Wonders
Your journey begins with a stay at the luxurious Casa Republica. From there, you will embark on an action-packed itinerary exploring this UNESCO World Heritage site.
The "City of Kings" is a beguiling mix of ancient elegance and contemporary chic. Your first day could be spent navigating Lima's historic center, adorned with stunning colonial architecture, grand plazas, and museums that house impressive collections like Museo Larco's pre-Columbian art exhibit.
Your second day might find you diving headfirst into Lima's renowned food scene. Visit local markets such as Mercado de Surquillo, where traditional dishes like ceviche or lomo saltado tantalize taste buds aplenty. As evening descends, consider dining at one of the many gourmet restaurants; Central Restaurante comes highly recommended for their inventive use of indigenous ingredients. Note: Don't forget to try the Pisco Sour, the national cocktail, while exploring the country further and taking advantage of Peru's 6-day tours.
A Journey Into The Heart Of The Peruvian Amazon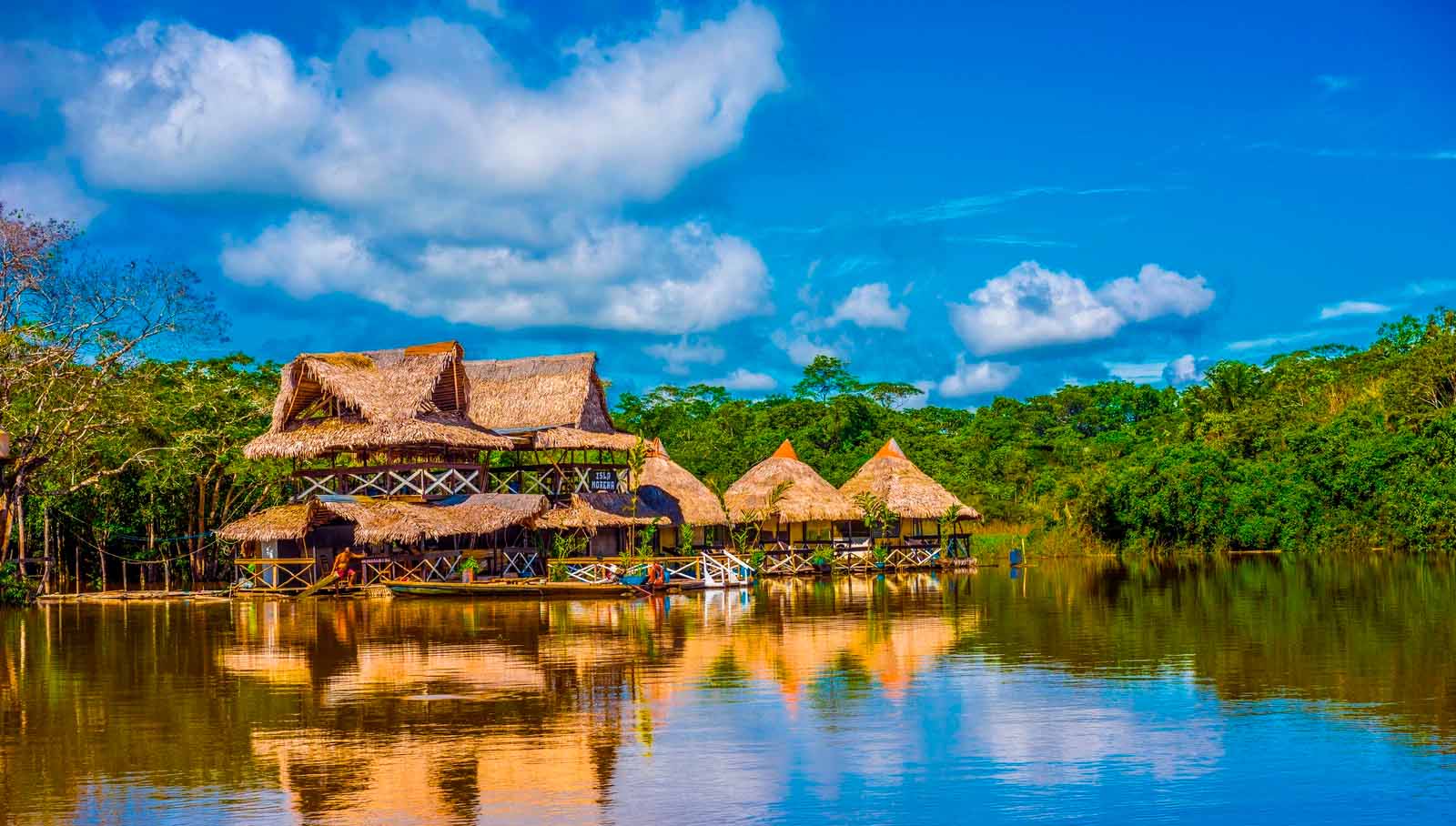 After delving deep into Lima's cultural gems, gear up for an exhilarating expedition towards Iquitos - the gateway to the northern region of Peru's sprawling Amazon jungle awaits after a short flight from the capital city - Lima.You will soon find yourself enveloped by verdant expanses teeming with biodiversity. The lodge serves not just as a base but also provides guided tours through different ecosystems within the area, allowing for close encounters with exotic wildlife such as macaws, monkeys, and even caimans.Trek beneath towering kapok trees, canoe along meandering rivers, and spot colorful birds fluttering in the canopy - countless ways to experience the raw beauty
Arequipa: The White City of Peru
Experience the vibrant allure of Arequipa, fondly known as the "White City" for its gleaming architecture made from sillar, a white volcanic stone. This city is a hidden gem in Peru's Andean highlands, offering an exciting mix of history, culture, and natural beauty that should not be missed on any Peru 6-day tour itinerary.
The Colca Canyon Adventure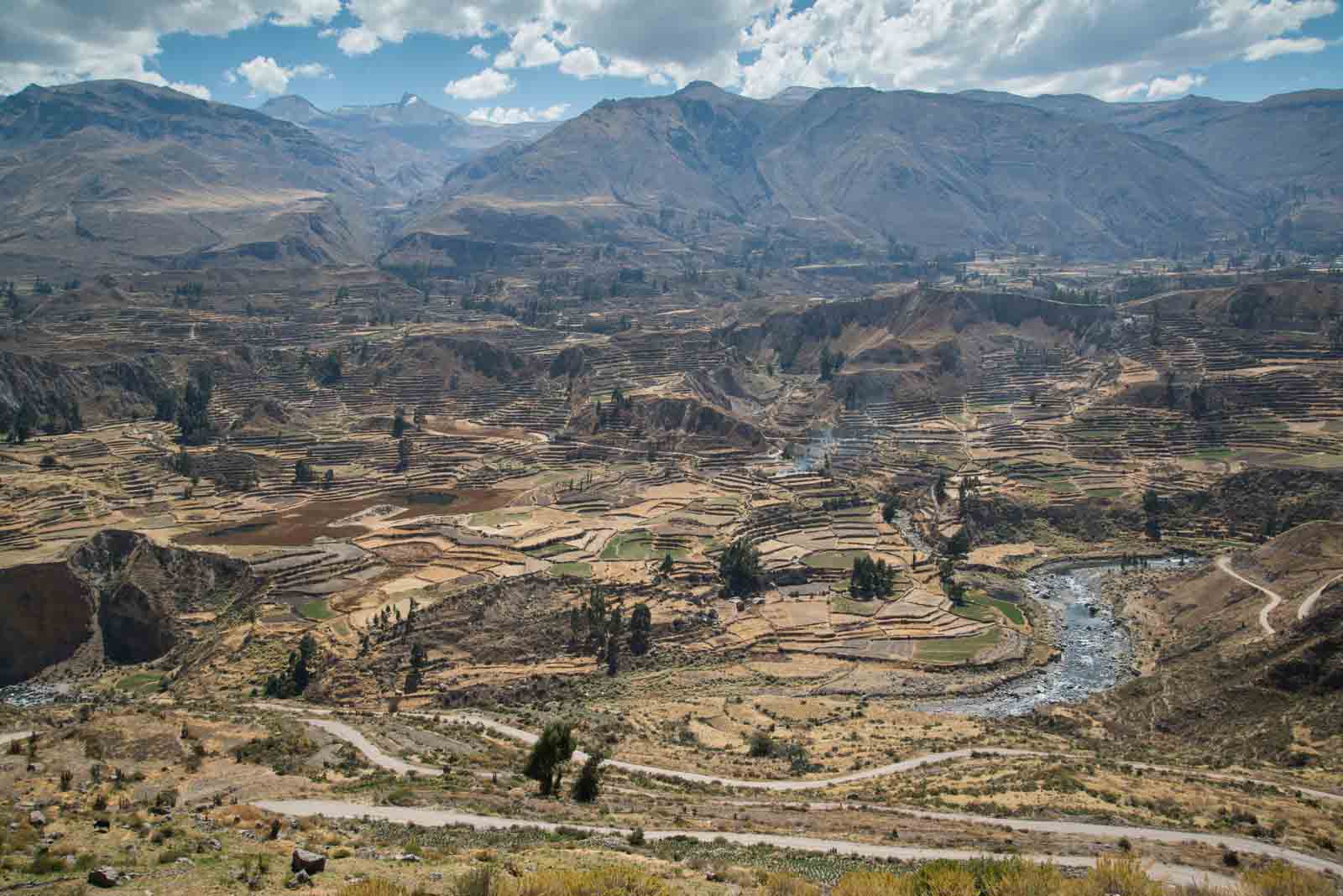 Venture into one of the world's deepest canyons - the majestic Colca Canyon. Here you'll encounter soaring condors and awe-inspiring landscapes that are sure to captivate any avid traveler.
Itinerary #3 Layout
Day 1 - Lima
Day 2 - Lima Iquitos
Day 3 - Iquitos and the Amazon
Day 4 - Iquitos - Lima - Arequipa
Day 5 - Arequipa - Colca Canyon - Arequipa
Day 6 - Arequipa - Lima
Key Takeaway:
From the bustling cityscape of Lima to the lush wilderness of Peru's Amazon rainforest, this 6-day tour itinerary offers a tantalizing mix of urban exploration in Arequipa and wildlife adventure. You'll soak up history, savor culinary delights, and encounter exotic creatures in one unforgettable journey.

FAQs in Relation to our Peru 6 Day Tour Itinerary Ideas
Is 6 days enough for Peru?
Six days in Peru can cover key highlights like Lima, Cusco, the Sacred Valley, and Machu Picchu. However, a longer stay allows for deeper exploration.
How many days is ideal for Peru?
An ideal trip to Peru spans around two weeks. This provides ample time to explore major attractions and experience Peruvian culture at a relaxed pace.
Can you do Peru in 6 days?
A six-day trip to Peru is feasible but will be packed. It should focus on main attractions such as Lima, Cusco, and Machu Picchu.
How do I plan a week trip to Peru?
To plan a week-long trip, prioritize must-see locations like Lima or Cusco. Consider getting a tour operator that can make your trip easier and actuially make customised itineraries.
Conclusion
Peru is a land of ancient history, vibrant culture, and breathtaking landscapes. From Machu Picchu's mystical heights to the vibrant streets of Lima and the Amazon rainforest, Peru has something for everyone.
Our six-day itinerary options offer a range of experiences. Whether you're drawn to historical exploration in Cusco and Sacred Valley or prefer an adventurous trek on the Short Inca Trail, Peru promises unforgettable moments.
The magic doesn't stop at these popular destinations. The Peruvian Amazon offers wildlife encounters that are truly out-of-this-world while Lima provides urban explorers with a taste of Peru's contemporary life.
No matter what your style of travel is - from immersing in local cultures to searching for outdoor adventures - we've got you taken care of with our expertly designed tour suggestions.
Now imagine experiencing all this without having to worry about planning each detail. That's where Voyagers Travel Company comes into play!
We specialize in creating luxury and experiential travel programs tailored specifically for South America including Peru tours. With us handling your journey logistics, all you need to do is soak up every moment of your Peruvian adventure!