Cerro Llao Llao is a beautiful hill you can hike in Bariloche, Argentina. This is my favorite hike in the area of Nahuel Huapi Lake, and I think it's a must-do for anyone who visits this region. The views from up above Bariloche are stunning and make the trip absolutely worth it!
For a relatively easy hike, Cerro Llao Llao is a perfect choice. The trail has an excellent view from above and you can see Moreno Lake and Nahuel Huapi Lake with the snowy peaks of the hills in the background.
As for me, I love this hike because it's one of those places where you feel like you are floating on clouds looking down at all these lakes and mountains that surround them.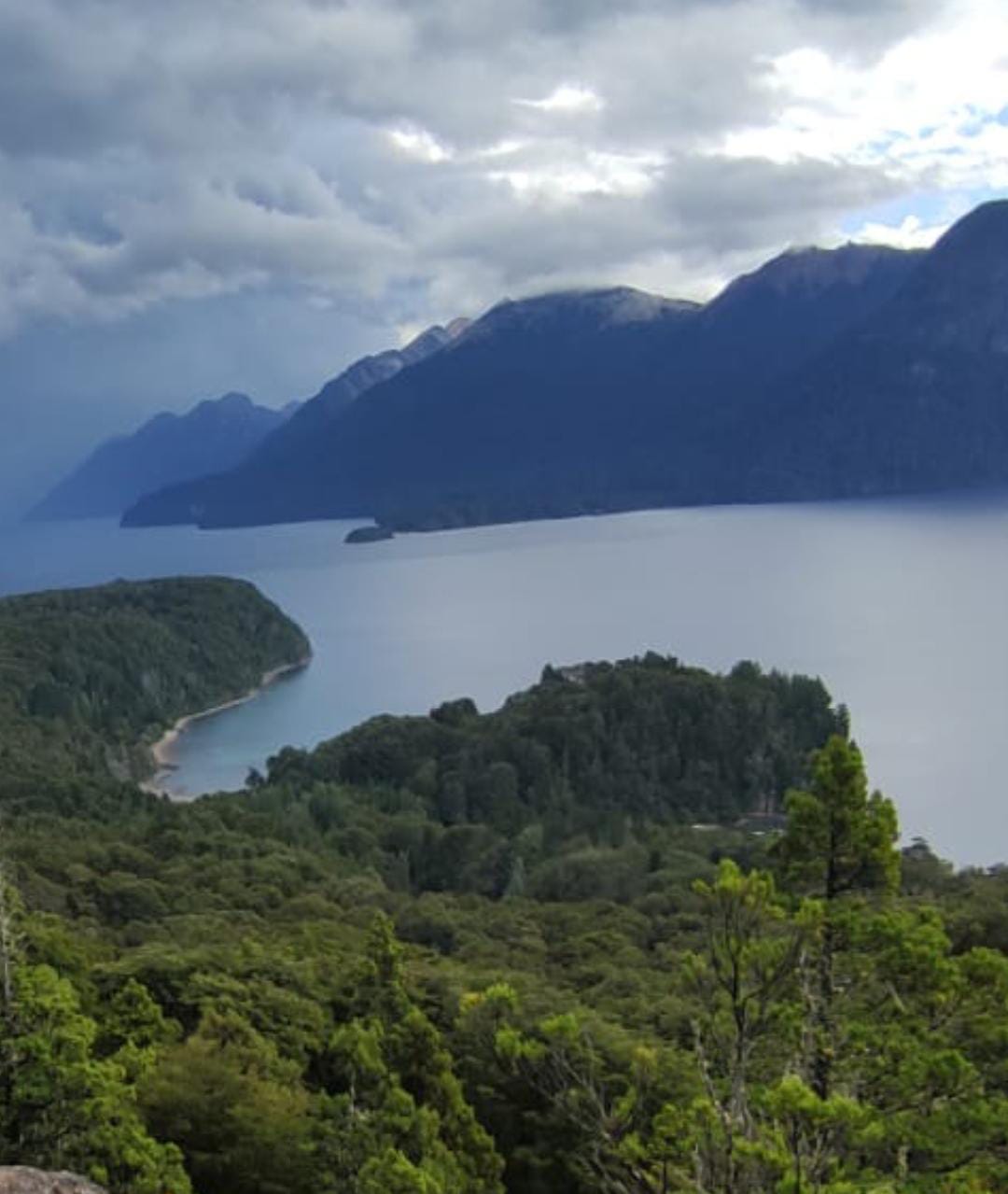 Voyagers travel offers several Patagonia tour packages that include visits to the Barilochea area. We list a few below, note that all these can be customized and also combined with other areas of Argentina like Tierra del fuego and Ushuaia.
Here are a couple travel itineraries you can use for inspiration:
Why visit Cerro Llao Llao? A quick overview
The Cerro Llao Llao hike is located in Argentinian Patagonia, within Nahuel Huapi National Park. It's a 5-km round-trip route, where you can enjoy stunning views of the surrounding lakes, mountains, and forests before heading back down to town. This hike will take you about 3 hours to complete and is for those who like a good challenge as well as some beautiful scenery along the way!

How to get to Cerro Llao Llao hike?
First you need to get to Bariloche, this is about a 2 ½ hour flight from Buenos Aires. You can also cross the Patagonia lake district from Chile to Argentina, you start in Puerto Varas and end in Bariloche.
By bus: The easiest way to reach Cerro Llao Llao is by bus. The bus ride takes about 45 minutes and costs about $0.50 from Bariloche's center. Ask the locals where the trailhead is once you arrive.
By car: If you are adventurous enough and have a good sense of direction, renting a car can be a great option for this hike! Just keep in mind that if you don't know where exactly you're going by car (I wouldn't recommend trying it without GPS), driving can turn into an all-day thing with some serious roads ahead!
Do I recommend starting the trail at a certain time?
I recommend starting this route at 10 a.m, early enough to enjoy a clear sky with good views. In winter you can even see the sunrise over the lake, which adds another element of intrigue to this already beautiful hike.
The best weather is when there's no wind and the visibility is good. If your day has been cloudy or rainy up until now, don't worry! The weather can change quickly in Patagonia and most days are dry by 10 AM (the last hour before midday).
You will need to be prepared for a hike of about three hours.
Since it only takes about 3 hours, if you start early enough, you can combine it with other hikes in the area.
If you have time, you can combine this walk with other routes in the area such as the Bosque de Arrayanes and Villa Tacul. This way you would be able to see some more of Bariloche while walking through the Cerro Llao Llao area.
If you want to go on a longer walk, consider combining this hike with the Circuito Chico (the small circuit). The Circuito Chico it's not very challenging. It's 60-km long, but you can choose to walk as many km as you want. So it's great for beginners who want to get used to long walks before moving onto more difficult paths, but also to enjoy beautiful patagonian views.
This route is easy, so you won't require any special equipment.
However, it would be a good idea to bring a raincoat and some warm clothing if the weather turns cold. Also bring your camera as this hike is stunningly beautiful!
You will not need any special skills or technical climbing experience as it is an easy trail – just be sure to wear sturdy shoes and dress in layers for when you are at higher altitudes where temperatures drop significantly.
This hike is great for families and hiking beginners because there are many places where you can stop and rest while enjoying amazing views without going too high up on the trail. You can also see some wildlife!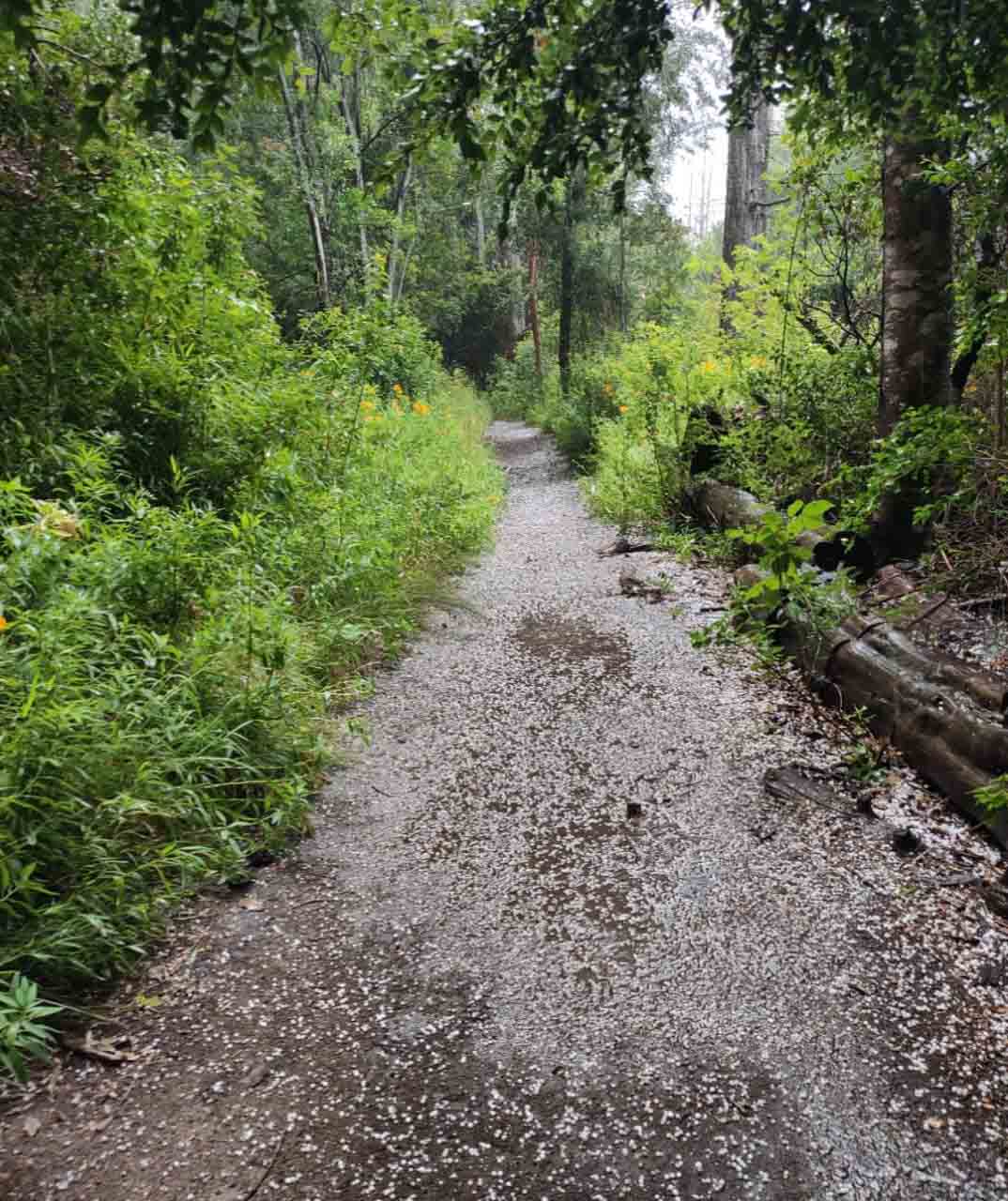 Take care of the environment and avoid leaving waste along the way.
In order to keep the beautiful natural environment of Cerro Llao Llao intact, it is important to remember that even biodegradable garbage must be packed out. This way, you can avoid leaving any unnecessary waste behind and ensure that your adventure will have no negative impact on the mountain.
Although there are many rules and guidelines for hiking in Argentina, one of the most important things to remember is that you should always keep yourself within designated paths as much as possible. Not only does this help preserve nature for future generations, but it also keeps hikers safe from dangerous terrain and wildlife encounters (such as when hiking near wild boar). Finally, despite being tempted by some pretty flowers or plants along the way—please refrain! Flowers are meant to be enjoyed in their natural habitat; do not pick them or disturb any animals while attempting to take photos of them with your phone (I know how tempting it can be).
Best panoramic views of Lake Moreno and Lake Nahuel Huapi, with the snowy peaks of the hills in the background.
Cerro Llao Llao is one of the most popular destinations for travelers. When you reach this summit, you will find yourself at a height of 1019.94 meters above sea level (3343 feet ), with panoramic views of the city and surrounding lakes.
The view from Llao Llao is one of the most breathtaking in Bariloche. It's like watching a painting come to life.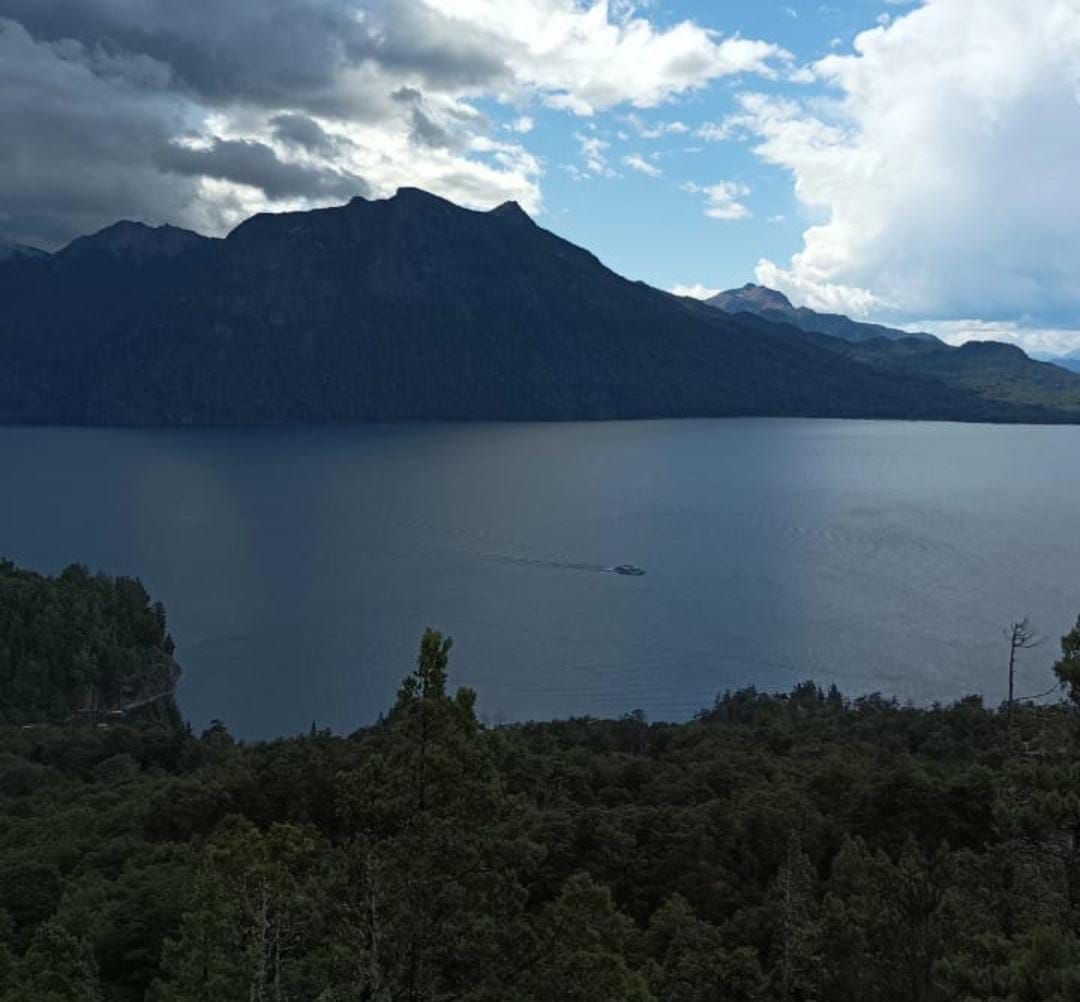 Hiking Cerro Llao Llao FAQ
The Cerro Llao Llao hike takes around 3 hours to complete, but allow more time if you want to spend some time at the top exploring this magnificent viewpoint. It's a 2.5-km route. If you are hiking with children or are not physically fit, we recommend taking an extra hour to complete this hike so that you do not get tired out and forced to turn back halfway through your journey.
What is the slope of the trail?
The slope varies throughout parts of the trek depending on where it crosses over streams and rivers; some sections are steep while others are very flat (or downhill). Most people find it easy going overall though as long as they take their time in each section rather than rushing ahead without stopping for breath every now and again - remember: slow but steady wins the race!
Can I do this hike in winter?
Yes, you can do this hike in winter. It is a good idea to check the weather forecast before you go and make sure it is not raining or snowing. If it is raining or snowing, you may need waterproof clothing and a jacket. You may also want to bring a pair of hiking boots as well as your regular shoes so that you can change into them if they get wet while crossing streams on your way up to Cerro Llao Llao.
Conclusion
My experience was simply unbeatable, and I recommend this trial to everyone who visits Bariloche. I think it's underrated compared to others in the area, and it's personally my favorite. If you are looking for a way to enjoy the views from up over Bariloche, then the Cerro Llao Llao hike is a good choice. The trail is easy and suitable for families. You can combine it with other hikes in the area if you want more exercise or different views — there are many great trails nearby!