If you're planning to embark on a road trip across Route 40 in Argentina, this guide is for you.
Distance
National Route 40 in Argentina has a total length of 5.194 km.
Where does it begin?
It's the largest highway in Argentina, starting in Cabo Vírgenes, Santa Cruz province, Patagonia.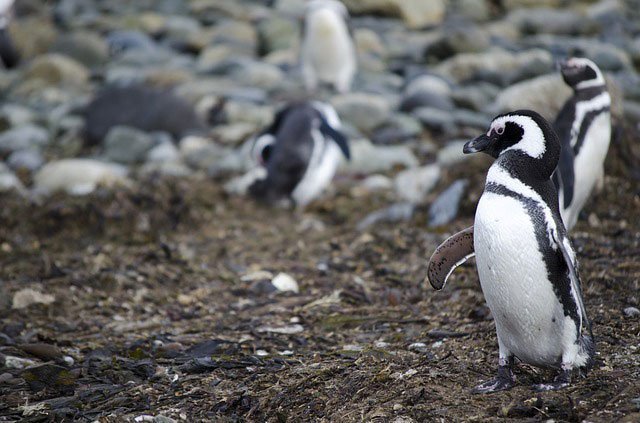 Where does it end?
Finishes in La Quiaca, Jujuy province. North, next to the border with Bolivia, running parallel to the Andes mountains.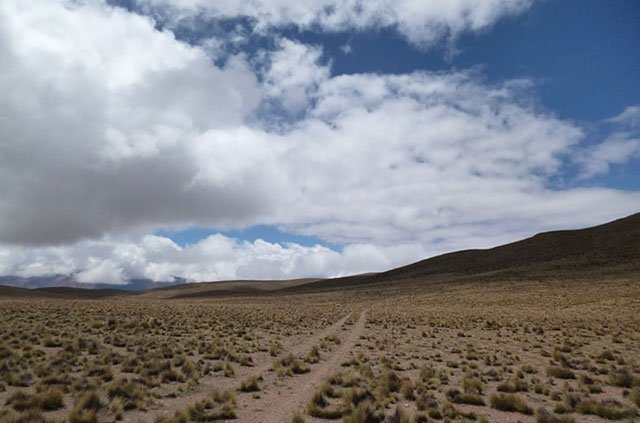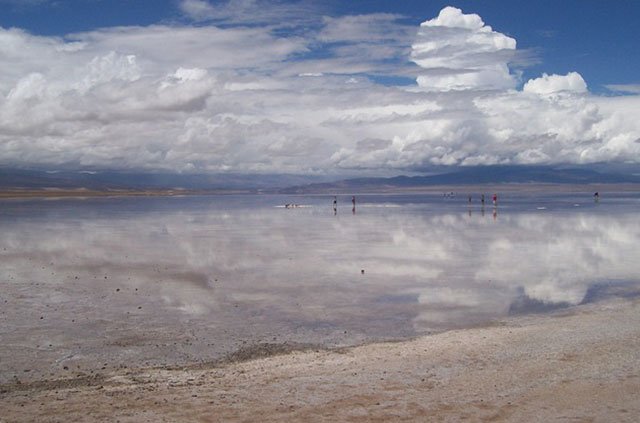 Provinces you will visit
It crosses many provinces: Santa Cruz, Chubut, Río Negro, Neuquén, Mendoza, San Juan, La Rioja, Catamarca, Tucumán, Salta and Jujuy.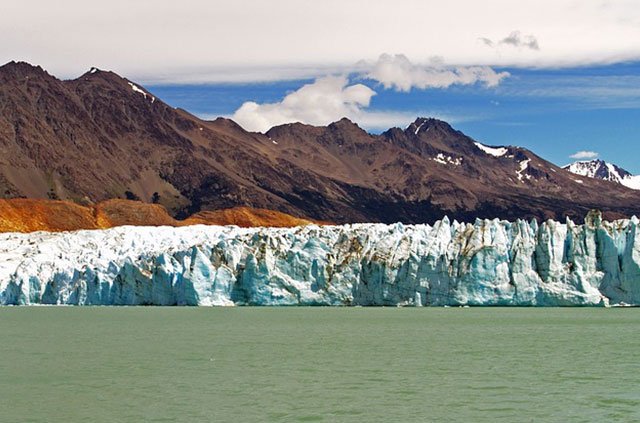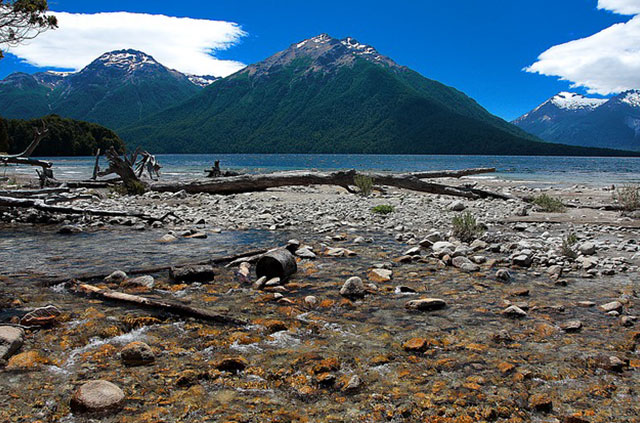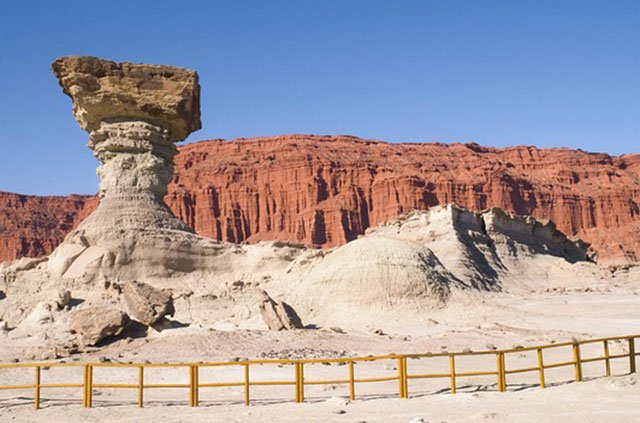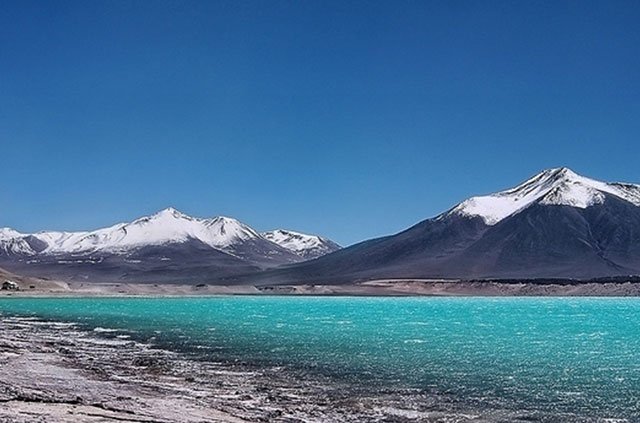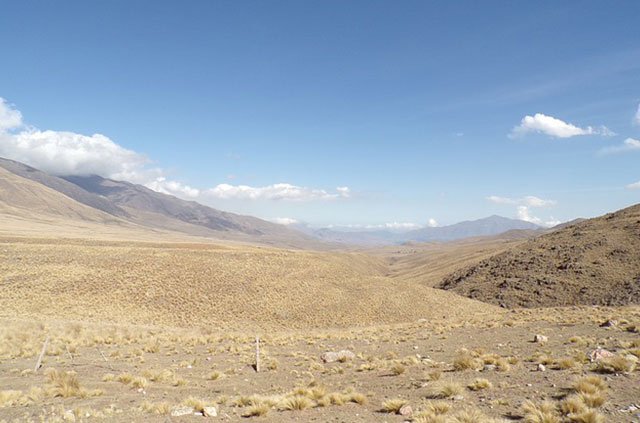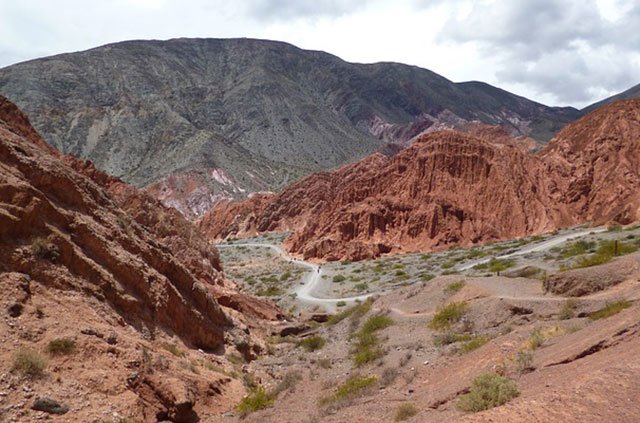 When to travel
The Route 40 extends itself over more than 5000 km all along the western part of Argentina, so you have to know that each region has its own climatic peculiarities. Depending on your interests you should choose the season accordingly.
In Spring and Autumn, the North (Jujuy, Salta, Tucumán and Catamarca provinces) has good dry weather. It's warm during the daytime and cool at night. In the highlands of the Puna is cold.
While the Cuyo (La Rioja, San Juan and Mendoza provinces) has sunny and dry weather, there is a very little rain until December. During the day is warm, cool at night and hotter towards the end of the spring. In the high areas of the Andes is cooler.
In Patagonia (Santa Cruz, chubut, Neuquén and Río Negro provinces), during the day is cool and at night is cold. Here the spring arrives around October or November, the days are longer as the season advances.
Snows falls rarely but the weather can change drastically any time in Patagonia, so do expect rains or overcast skies.
In Summer, in the North is rainy season, often pouring, which it can block the roads. Cuyo is cool during the day and cold at night, skies are clear and it hardly rains. During the windy Zonda season is hot, dry and dusty. Patagonia is cold during the day and colder at night. There are snowfalls and frost-ice, in the forested areas is the rainiest season of the year.
In Winter, the North is dry and rarely rains. During the day is cold and colder at night. In the highlands, the temperature is lower.
In Cuyo, the weather is dry and cool during the daytime and cold at night.
Patagonia is cold in the day and colder at night. It snows and the frost covers the landscape. In forested areas, the arrival of winter means the rainy season has started.
Precautions and recommendations.
Keep in mind that Route 40 passes through areas of low population density, so travel assistance services are usually scarce. Therefore it is necessary that you take all the precautions before starting the trip.
Before starting the trip, perform routine maintenance on your car and make sure to carry a fire extinguisher and beacon.
Take a first aid kit.
Take different clothes according to the climate you will find, comfortable shoes, suncream, sunglasses, cap.
Don't forget the vehicle mandatory documentation: Driver's License, Vehicle Identification Card (green or blue card), mandatory insurance policy and Vehicle Technical Verification.
Take a basic mechanic toolbox, a bottle of oil and a 10-liter drum with reserve fuel.
Route 40, in general, is well maintained and paved but there are some sections of gravel. While driving on gravel, it is not recommendable to exceed 70 km/hr. So it´s very important to consider this when planning your travel time.
Don't wait for the warning light to come on. On Route 40 the service stations may be very far from each other and even, when you get to one, you may not have gasoline. Fill the tank in each town you can, avoid major problems.
Special considerations must also be taken into account depending on the area or zones to be covered and the climatic conditions:
Mountain route:
In the mountains, narrow, winding, sloping and gravel roads are very frequent; vehicles that are not prepared for this type of terrain tend to suffer overloads and damage. Therefore, it is extremely important to check the brakes, replace worn brake pads to avoid problems in steep climbs and descents, check the engine and gearbox according to the car manual and check the oil levels.
If you travel in a cold season, check the battery and its charge level. Keep in mind that extreme cold and high temperatures can wear it out. Check coolant, level and antifreeze content.
In mountainous areas the weather changes from one moment to another without warning and, at certain times of the year it can rain unexpectedly, so checking the windshield wiper is also essential.
Driving through arid and desert areas:
Hot, dry and arid climates and roads with sand and dust expose vehicles to extreme demands, so it is necessary to take the following precautions: Replace the coolant before traveling and check the engine belts, change them according to instructions in the vehicle user manual.
Long trips, especially at high temperatures, can cause weak belts to break. Check the vehicle's air conditioning. A desert trip without air conditioning can be uncomfortable and even dangerous to your health. Check the condition and wear of the tires, according to the user manual: extreme cold and heat can damage both old and new tires.
Gas stations on Route 40.
The reason you ned to know how many gas stations are in every town is because you can't miss your chance to refuel, otherwise you may ot make it to the next town.

| | |
| --- | --- |
| City | Gas Station |
| Río Gallegos | YPF - Petrobras |
| 28 de Noviembre | YPF |
| Río Turbio | YPF - Petrobras |
| Tapi Aiken | Bandera Blanca |
| La Esperanza | YPF |
| El Calafate | YPF - Petrobras |
| El Chaltén | YPF |
| Tres Lagos | YPF |
| Gobernador Gregores | YPF |
| Bajo Caracoles | YPF |
| Perito Moreno | YPF - Petrobras |
Chubut Province
| | |
| --- | --- |
| City | Gas Station |
| Río Mayo | YPF |
| Gobernador Costa | YPF - Axion |
| Teka | YPF |
| Esquel | YPF - Petrobras |
| Epuyen | Petrochubut |
| El Hoyo | YPF |
Río Negro Province
| | |
| --- | --- |
| City | Gas Station |
| El Bolsón | YPF - Petrobras |
| Villa Mascardi | YPF |
| San Carlos de Bariloche | YPF - Petrobras - Axion |
| Dina Huapi | Axion |
Neuquén Province
| | |
| --- | --- |
| City | Gas Station |
| Villa La Angostura | YPF |
| San Martín de los Andes | YPF |
| Junín de los Andes | YPF - Axion |
| Zapala | YPF - Pedivobras |
| Las Lajas | YPF |
| Chos Malal | YPF |
| Buta Ranquil | Bandera Blanca |
| Barrancas | Bandera Blanca |
Mendoza Province
| | |
| --- | --- |
| City | Gas Station |
| Malargüe | YPF - Axion |
| El Sosneado | Bandera Blanca |
| Pareditas | Bandera Blanca |
| Eugenio Bustos | Shell |
| San Carlos | YPF |
| Tunuyán | YPF - Shell |
| Ugarteche | YPF - Bandera Blanca |
| Luján de Cuyo | YPF- Shell |
| Maipú | YPF - Shell |
| Mendoza Capital | YPF - Shell- Bandera Blanca- Pedivobras - Axion |
| Jocoli | Aspro |
San Juan Province
| | |
| --- | --- |
| City | Gas Station |
| Media Agua | Axion |
| San Juan Capital | YPF- Axion- Oil- Bandera Blanca - Shell |
| Jáchal | YPF |
La Rioja Province
| | |
| --- | --- |
| City | Gas Station |
| Guandacol | Bandera Blanca |
| Villa Unión | Bandera Blanca- YPF |
| Nonogasta | YPF |
| Chilecito | YPF- Oil- Shell |
| San Blas de los Sauces | YPF |
Catamarca Province
| | |
| --- | --- |
| City | Gas Station |
| Belén | YPF - Refinor |
| Hualfín | YPF |
| Santa María | Oil |
Tucumán Province
| | |
| --- | --- |
| City | Gas Station |
| Tafí del Valle | YPF |
| Mollar | YPF |
Salta Province
| | |
| --- | --- |
| City | Gas Station |
| Cachi | YPF |
| Cafayate | YPF |
| San Antonio de los Cobres | YPF |
Jujuy Province
| | |
| --- | --- |
| City | Gas Station |
| La Quiaca | YPF |
| Susques | Bandera Blanca |
What to see
These will be the highlights of your trip:
The Perito Moreno Glacier (Sta. Cruz): it is located in the Los Glaciares National Park, 80 km from the city of El Calafate. Its large mass of ice advances continuously, causing the accumulation, rupture and detachment of gigantic blocks of ice on its front 5 km wide.
The Cave of the Hands (Sta. Cruz): it is located approximately 56.6 km by National Route 40 from the town of Perito Moreno southbound. It is a site that houses an exceptional set of cave art, dating back to 13,000 and 9,500 BC.
Los Alerces National Park (Chubut): The protected area covers an surface of ​​263,000 hectares comprising different ecosystems: the Valdivian jungle, the Andean-Patagonian forests, the High Andean steppe and the Patagonian steppe. From the city of El Bolsón, to the north, take the national route 40 and then the provincial route 71.
Route of the 7 Lakes (Neuquén): this section crosses the Lanín National Park and winds through the Correntoso, Espejo Grande, Escondido, Villarino, Falkner, Machónico and Lácar lakes.
Shinkal de Quimivil (Catamarca): it is a complex of 23 hectares that conserves more than 100 buildings of Inca origin. It is located on the outskirts of the town of London, accessed from Route 40.
Talampaya National Park (La Rioja) and Ischigualasto Provincial Park (San Juan): Declared a UNESCO World Heritage Site, both parks preserve rock formations, dinosaur fossils, petroglyphs and native flora and fauna. It is accessed from Route 40 in Jáchal, Huaco or Villa Unión.
Quebrada de las Flechas (Salta): these are rock formations in the Calchaquí Valleys, with a strange appearance that raises up to 50 m above the ground.
The Abra del Acay (Salta): it is the highest point on Route 40, it is 4,895 meters above sea level. It is located between San Antonio de los Cobres and Cachi.
Las Salinas Grandes (Jujuy and Salta): they are a 212 km2 saline in full Puna at 3,450 meters high. It is accessed from the old Route 40 and the paved National Route 52.
Valle de la Luna- Cusi Cusi (Jujuy): It is a multicolored valley: ocher, red, pink, white and gray in the middle of Puna Jujueña. It is almost 3,800 m high in the difficult final stretch of Route 40 between Susques and La Quiaca.
Useful Resources
We compiled these resources to aid you during your Route 40 Road Trip.
Vialidad Nacional – Route Status
Servicio Meteorológico Nacional – Weather
If you are ready to book click here, for more destinations in Patagonia click here, for more info click here.