Talking about El Calafate in Argentina is very easy because it is one of its main tourist destinations. To a certain extent, it is due to the quality and variety of its gastronomy. Its beautiful and paradisiacal winter landscapes also have great prominence. And above all things, the attraction par excellence of El Calafate is the Perito Moreno Glacier.
The city of El Calafate is located southwest of the province of Santa Cruz, on the shores of Lake Argentino and against the background of the Andes Mountains. The entire region is famously known as Patagonia.
To get to El Calafate the best option is by plane. The most frequent flight is the one that connects with Buenos Aires, but there are also combinations to travel from beautiful cities like Bariloche and Ushuaia. The airport is 16 km from the city and can be accessed by taxi, remis or a transfer vehicle.
Another option that many people use is the bus, preferably used by Argentines because you can go from anywhere in Argentina.
In addition to the means of transportation mentioned above, you can also rent a car to travel to El Calafate and put together your itinerary. In my opinion, it is the best option because in this way you will be able to enjoy the splendid and wonderful landscapes that can be seen traveling along the route. It is accessed by National Route 40 and then it is entered through Provincial Route 11.
Among other characteristics to enjoy the trip is to know very well the climate that El Calafate has. It has a dry climate, with cold temperatures and lots of snowfall during the winter.
Summer (between November and March) is the best time to travel to El Calafate, with daytime temperatures around 15-20 degrees, ideal for visiting the Perito Moreno Glacier, strolling along the shores of Lake Argentino, and hiking along the mountain. At night the temperature drops a lot and it is essential to walk with a good coat.
Something very particular about El Calafate is that the duration of sunlight during the day is very long, at 11 pm there is still clarity in the sky.
In winter, as you can imagine, it is very cold. It is the time of the low season, where the duration of sunlight is shortened, and temperatures usually drop below 0 degrees.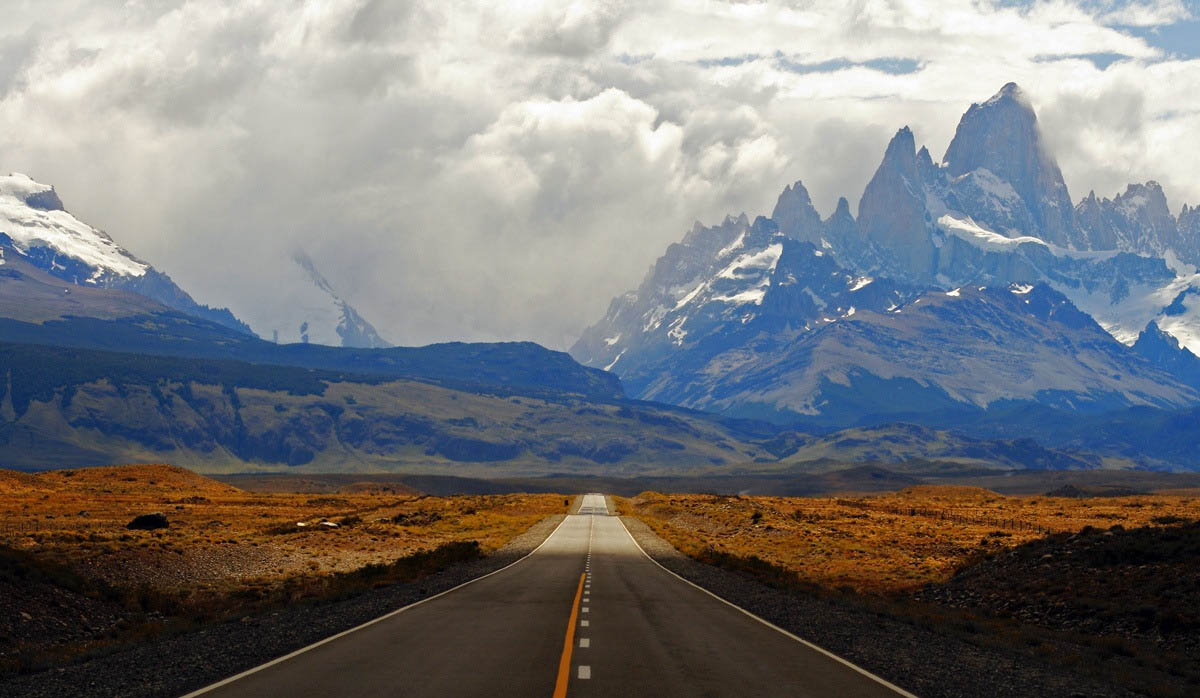 Voyagers Travel offers guided tours of Patagonia including visits to El Calafate, check out our sample itineraries for inspiration:
8 day Patagonia and Ushuaia tour
9 day Argentenian Patagonia exploration
9 day Iguassu and Patagonia tour
12 days Southern Argentina (Glaciers and Penguins)
Note that all of the above can be customized to your preferences.
Perito Moreno Glacier
This wonderful natural tourist offer that this beautiful city has, is the most relevant tourist attraction. It is recommended to hire a specialized tour to be able to know in-depth the history of the place and the technical data that escape the senses. It is 30km long, it is the most accessible glacier in Los Glaciares National Park, you can go on an ice walk, also by kayak and boat, it is a place of unique beauty.
Tour: 1 day
Cost: 80-120 usd


Glaciarium: Patagonian Ice Museum
The Glaciarium is a museum that explains how glaciers develop, their growth, their formation, as well as the history of the Patagonian ice fields. In addition, this place works as an Interpretation Center dedicated to the dissemination, designed to provide an educational and sensory experience to the many travelers who visit it, it has a 3D room with permanent projections and samples.
Route: 120 minutes
Cost: 50 usd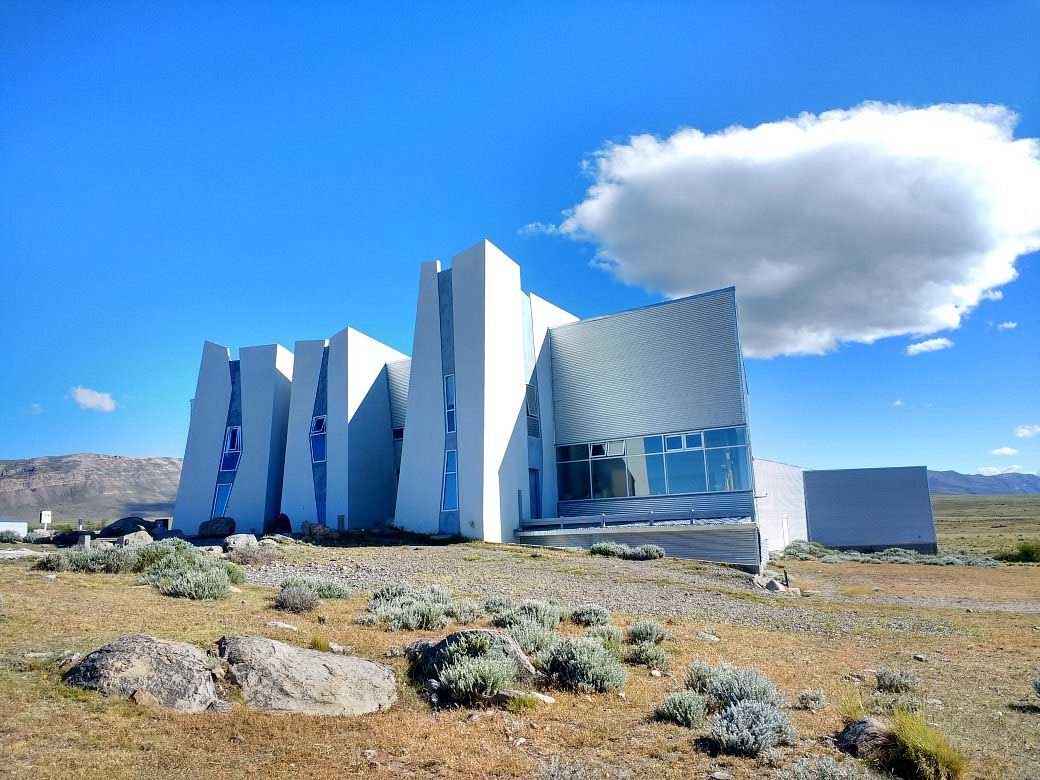 The Historical Interpretation Center of El Calafate
It covers in a few rooms the entire history of this area of ​​Patagonia since its creation millions of years ago. There are exhibitions of fossil remains of the dinosaurs that lived in this area, not forgetting the original inhabitants of these lands, the Aonikenk. It is a place that invites you to think and reflect, there is a tasting of mate (herb infusion) for those who are not Argentinean it will be an excellent and hot snack
Route: 120 minutes
Cost: free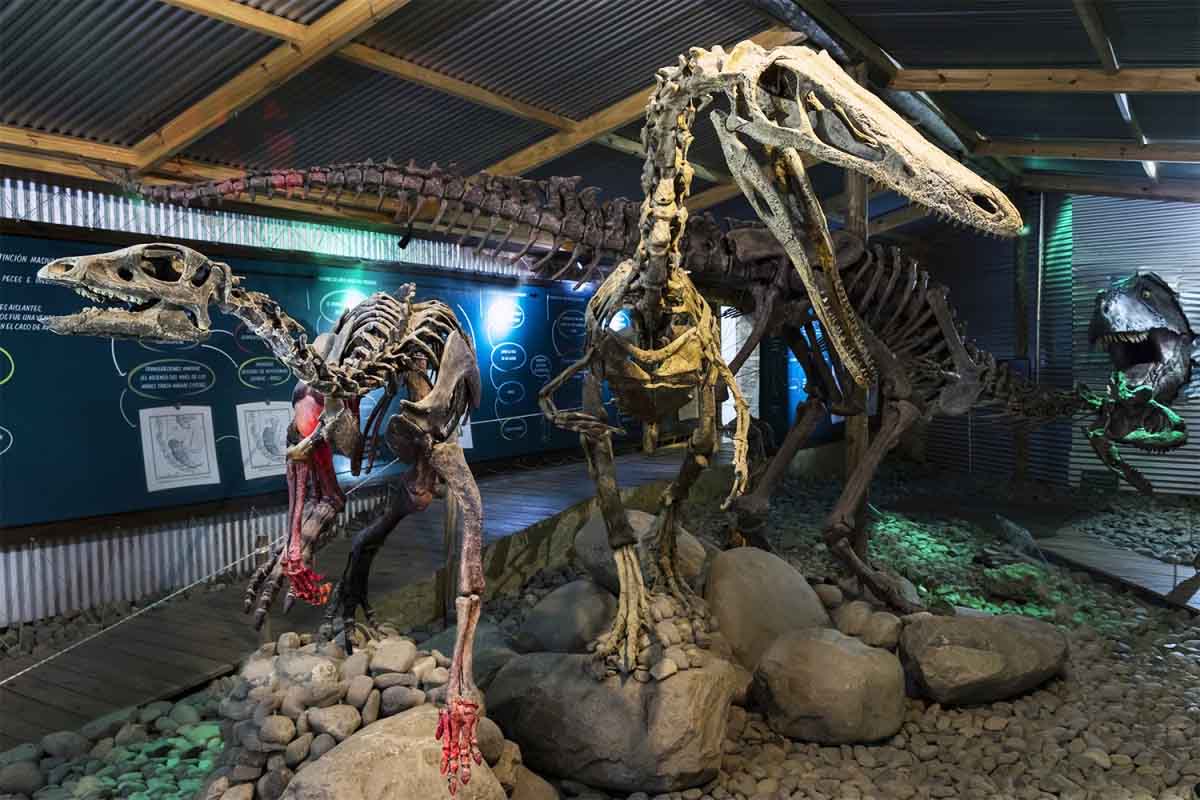 Walk along the waterfront of Redonda Bay
Lake Argentino has a small enclosed bay on which El Calafate sits. In summer it takes on a lake and in winter it freezes, transforming into a huge skating rink. In July the Ice Festival is celebrated and activities such as figure skating, ice hockey, ice sculpture tournaments, and sled races are carried out.


Along the city, there is a promenade that borders this lake. Towards the west, we enter Punta Soberana and at height, we can have another view of the surroundings, both of the city and the lake.
The time spent in the place depends on the desire of the tourist. It's totally free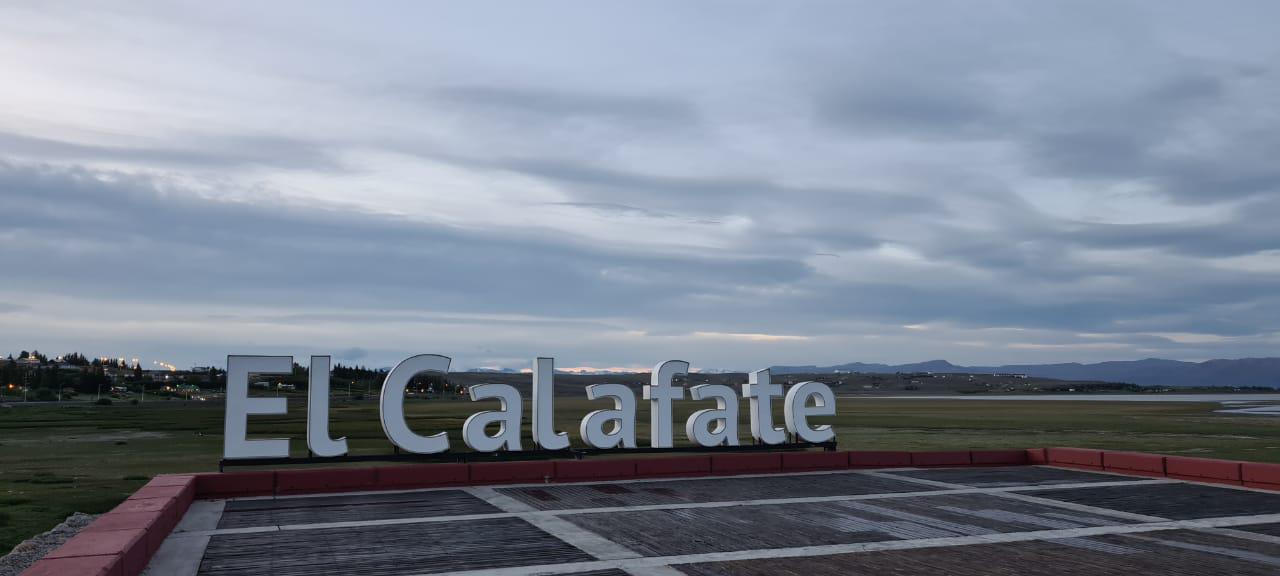 The Laguna Nimez Municipal Ecological Reserve
For those who enjoy the fauna of the places where they travel and want to see it in its natural habitat, you will love this place since you will be able to see many species of birds in one place. This reserve has flamingos, swans, and ducks to Cauquenes, lapwings, and coots.
This nature reserve is a lagoon or wetland where you can walk around through a path where there are different balconies to rest and observe. In addition, the background landscape is spectacular since you can see El Calafate, Lake Argentino, and a part of the Patagonian steppe.
The entrance includes a brochure with the birds and other animals that you can see on the tour and thus identify them more easily.
Cost: 15 usd
Route: 2 hours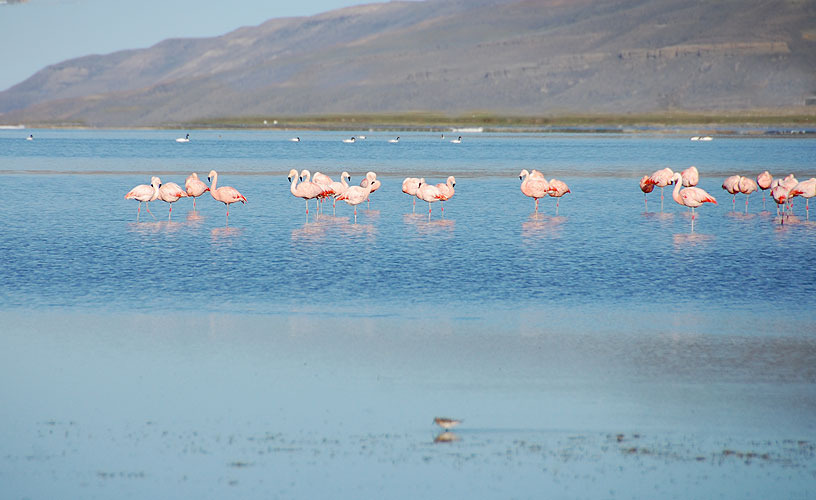 The Torres del Paine
El Calafate is necessary to take a bus and make a 5-hour tour to see the Torres del Paine in Chile, so the ideal is that it be an exclusive trip, and dedicate more time to its trekking and some of the circuits that there are to enjoy. This place has accommodations and other options.
It is recommended to visit the official website torresdelpaine.com to obtain up-to-date information about the place, and thus be able to make the most of the day.
Tour: 1 day
Cost: 17-40 usd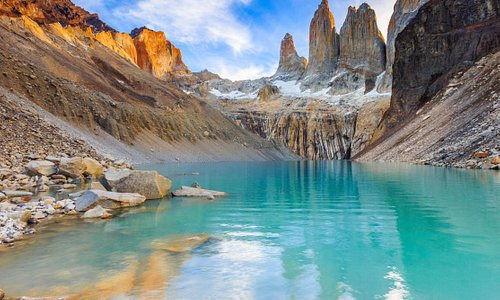 If you are interested in a more extensive trip with guided trips of the Torres del Paine national park and surroundings, Voyagers travel offers an 8 day fully guided Torres del Paine trek.
El Chaltén
El Chaltén is a small town that was born in Los Glaciares National Park, today it is known as the National Capital of Trekking. It is a good place to base yourself for day walks, from this place you can reach the foot of Mount Fitz Roy, see Cerro Torre up close and also see glaciers, lakes, lagoons, forests and waterfalls in a white Patagonian landscape. Awesome.
It is a place to visit with time, the available tours are offered in the city.
Tour: 2 days
Cost: $100-400 USD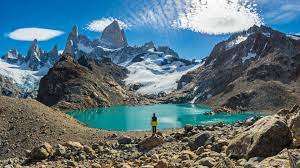 La Leona Petrified Forest
In the direction of El Chaltén, is the Leona Petrified Forest, each visitor keeps in his memory this wonderful landscape. You have to do a mini trek that has medium difficulty, not recommended for those who suffer from vertigo. In the place you can see dinosaur bones and petrified trunks, and a unique panoramic view of the Andes Mountains.
It is used as a rest point between the El Calafate - El Chaltén route.
Tour: 4 hours
Cost: $50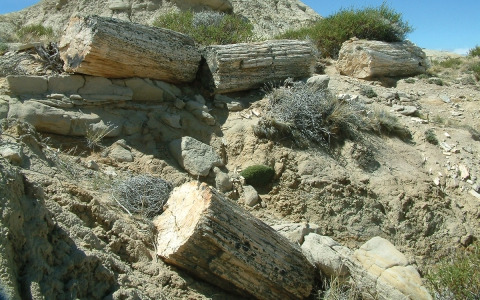 Navigation to the Upsala, Onelli and Spegazzini glaciers
These glaciers are located within Los Glaciares National Park but, unlike Perito Moreno, most of them are in permanent retreat. They are visited within the framework of an excursion known as Ríos de Hielo, in which different arms of Lake Argentino are navigated to reach them.
Of this excursion, the jewel is the Upsala glacier. Its importance lies in the fact that with an extension of almost 54 km, whose wall is seen over Lake Argentino, it is one of the longest glaciers in South America and the world.
Tour: 1 day
Cost: $40-150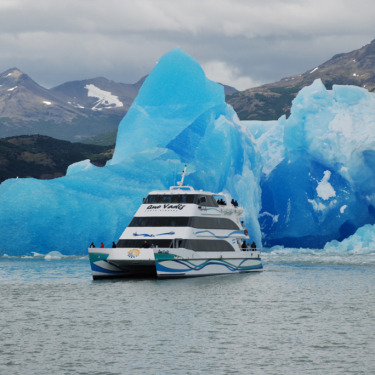 Rock Lake
It is one of the best places to see around El Calafate. It has road access and is beautiful but nothing to write home about, it is advisable to take a hiking trail from this point to Cerro Cristal. A wonderful mountain that has privileged views over the lake, over the Perito Moreno glacier and even over the Torres del Paine on clear days.
Tour: 1/2 day
Cost: free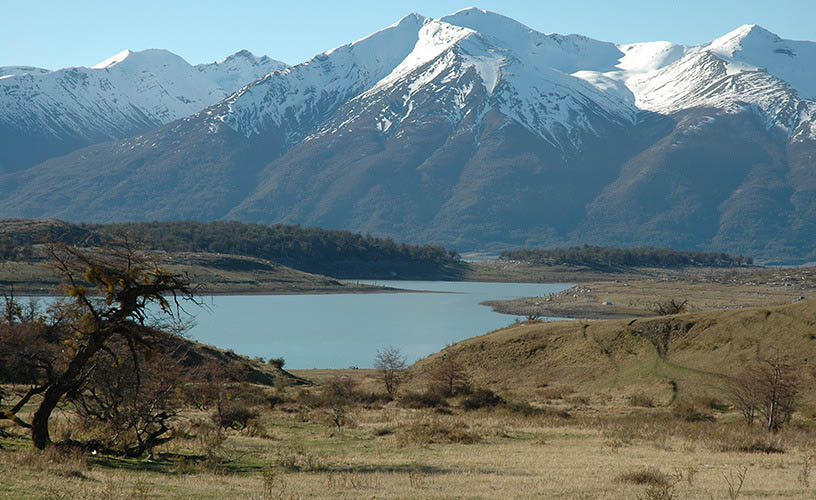 Walichu Caves
These caves are located on the shores of Lake Argentino, 7 km east of El Calafate, and are a series of cave art paintings of ancient human settlements that inhabited the area, the date is unknown, but it is believed that they date back 4,000 years BC
Tour: 8 hours
Cost: $45

Chingue Hole
It is the least touristic place in El Calafate. It has a ski slope that only opens when it snows (usually in the winter months May-August). The views of Lake Argentino that you have from there are beautiful. It has a cafeteria, ideal for passing through to have a good time.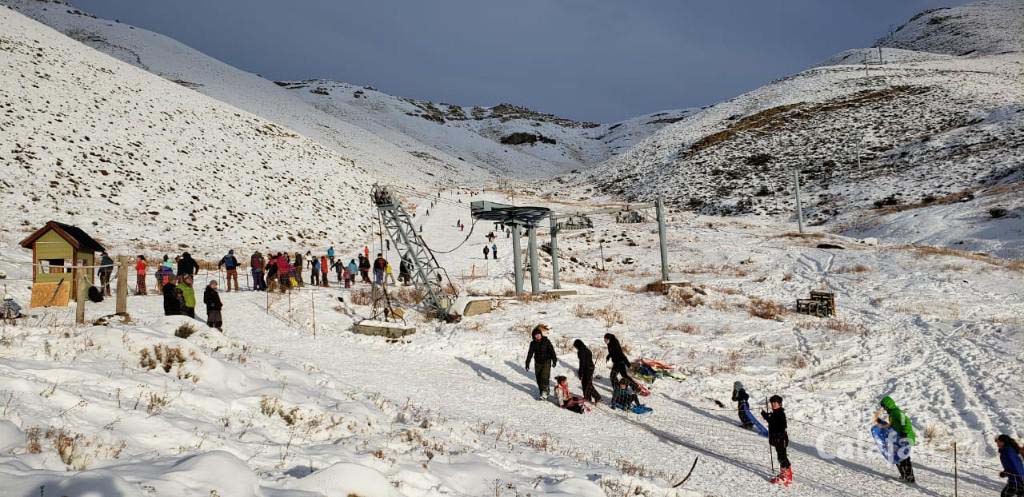 Walks through the city of El Calafate

Paseo de los Artesanos: this promenade is located near Avda del Libertador. It is a perfect place to shop for souvenirs and gifts made by local artisans. Products in leather, ceramics, wood, silverware, and even woven by hand or on a loom and delicious chocolates. The largest number of open positions can be found from 5 pm.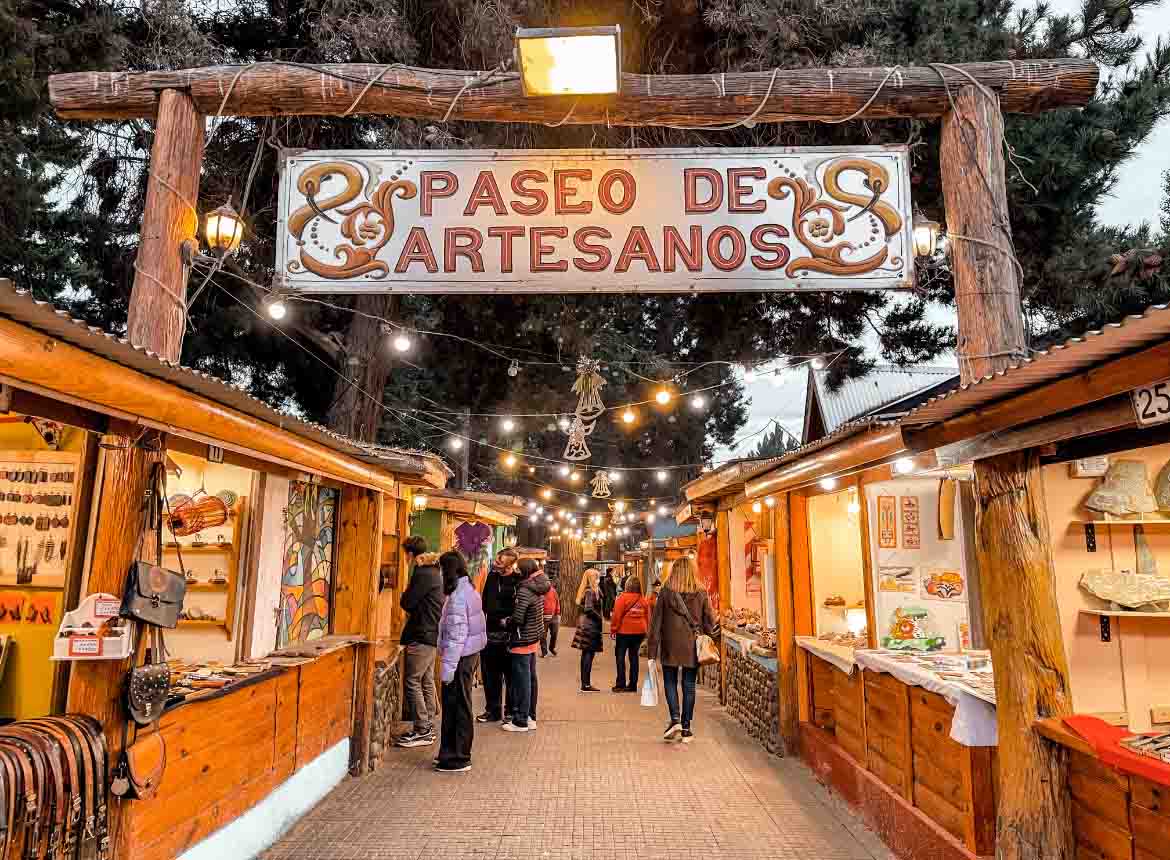 Plazoleta Héroes de Malvinas: It is very close to Lake Argentino and has a monument to those who have fought in the Malvinas War.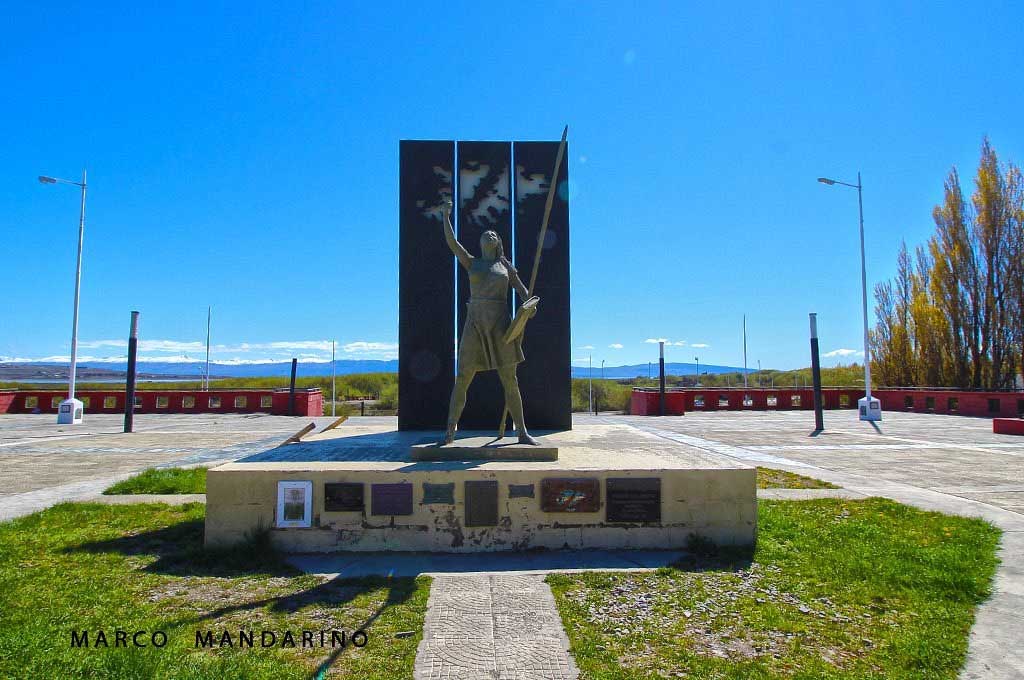 Plaza de Los Pioneros: a central square on the main avenue of the city, it is a place where you can enjoy a good walk, and it is an excellent place if children are accompanying the trip. The games have all the protection measures and it is an excellent place for recreation and relaxation with the family.

Gastronomy
- The chocolate shops:
For those who enjoy a good hot chocolate, this may be the perfect plan for what to do in Calafate, both in summer and winter. You can also find multiple classic ice cream parlors with great prestige in the country. Some recommended ice cream parlors are ''Ovejitas'' and ''Laguna Negra''
- Patagonian lamb:
This is a classic and unavoidable dish in a fleeting visit to this beautiful city, there are multiple places where we can find these dishes, one of the most recommended is "La Tablita" and "El Ovejero" on the tour of Lago Argentino
- Calafate:
The name of the city comes from the fruit of a small bush native to the area, where legend has it that every visitor who wishes to return to Patagonia must eat its fruit at some point during their visit.