We provide polar expeditions in small groups, emphasizing maximum adventure at minimal costs. Our focus is not on extravagance but on delivering guests the most immediate Antarctic experience money can offer.
As evidence, consider these three exceptional upcoming programs:
Table of content
Basecamp Antarctica
Maximum adventure, minimum price
The Basecamp Antarctica cruises are designed for active travelers who want to experience Antarctica not just through seeing and hearing, but doing.
Featuring multiple exhilarating activities included in the price of booking, no other program dives into the active side of Antarctica.


The following activities must be pre-booked but are all included, free of charge:
Camping
For the true polar adventurer, we offer an exciting open-air camping activity that gives your travelers the chance to experience the Antarctic wilderness as few have.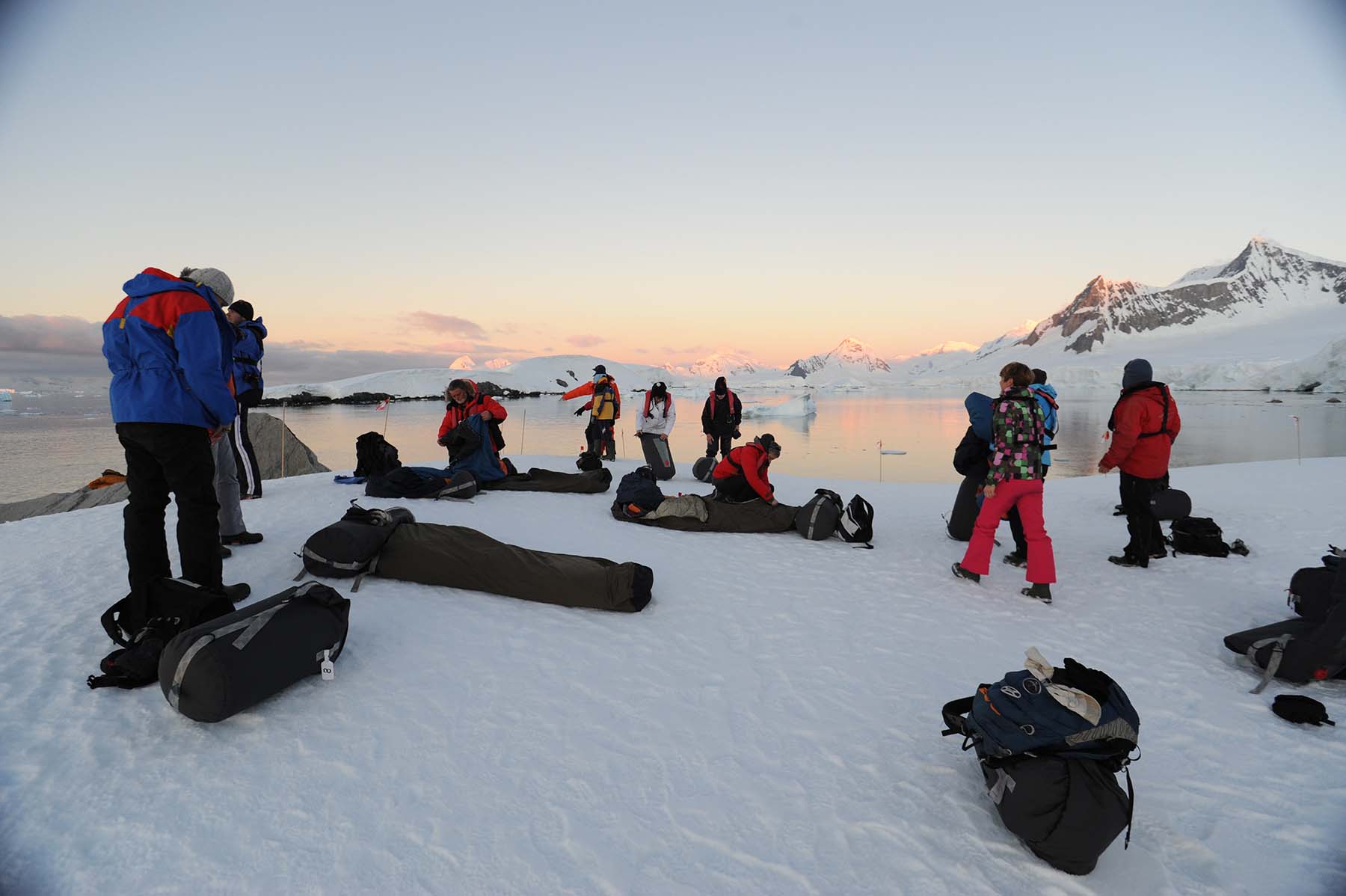 Kayaking
Glide over the Antarctic waters under the power of your own paddle, enjoying the surreal peace and visually stunning surroundings only the polar regions can offer.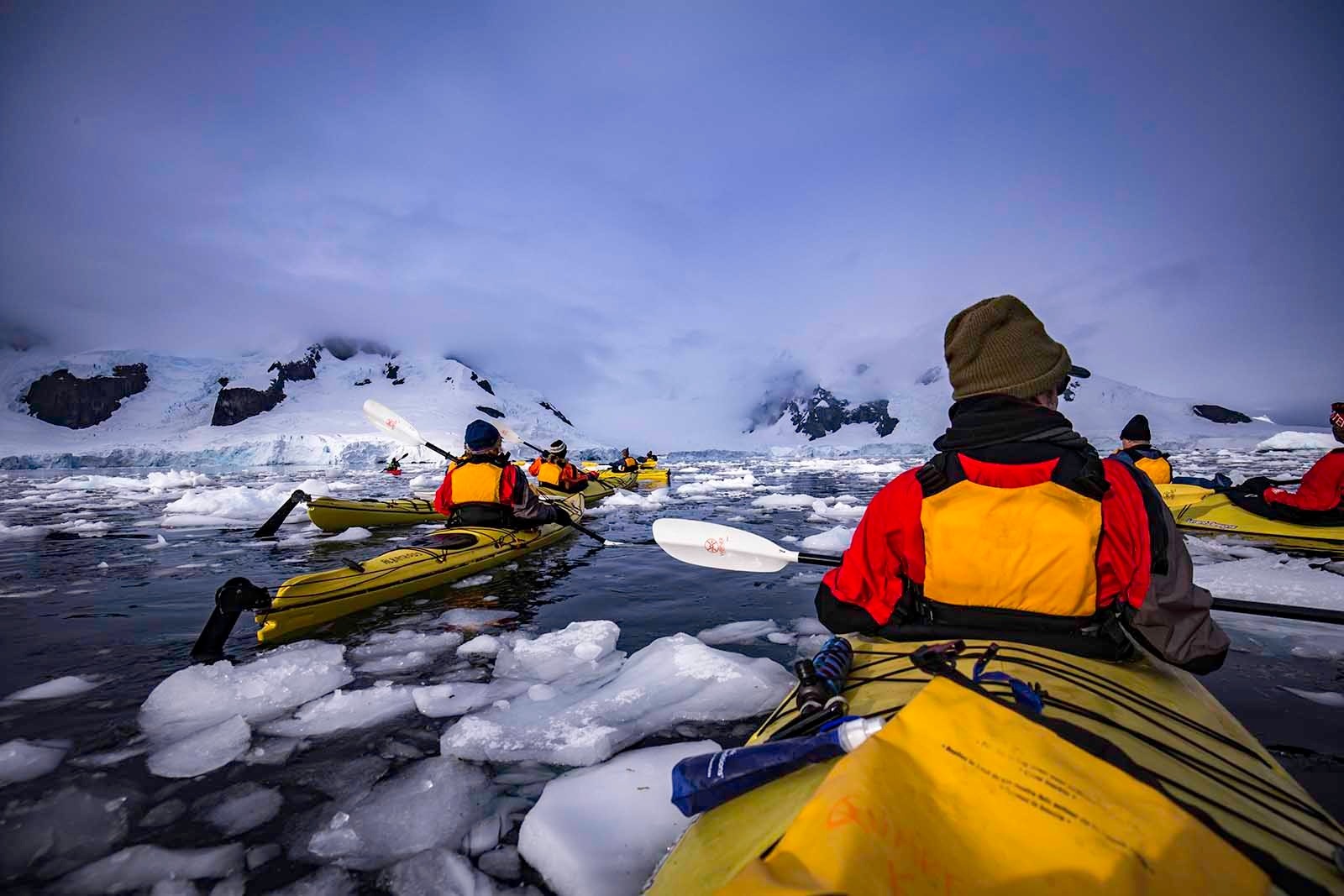 Hiking
Divided into hiking groups that range from easy to vigorous, this activity lets your clients explore Antarctica's shores and inlands in the most close-contact way possible.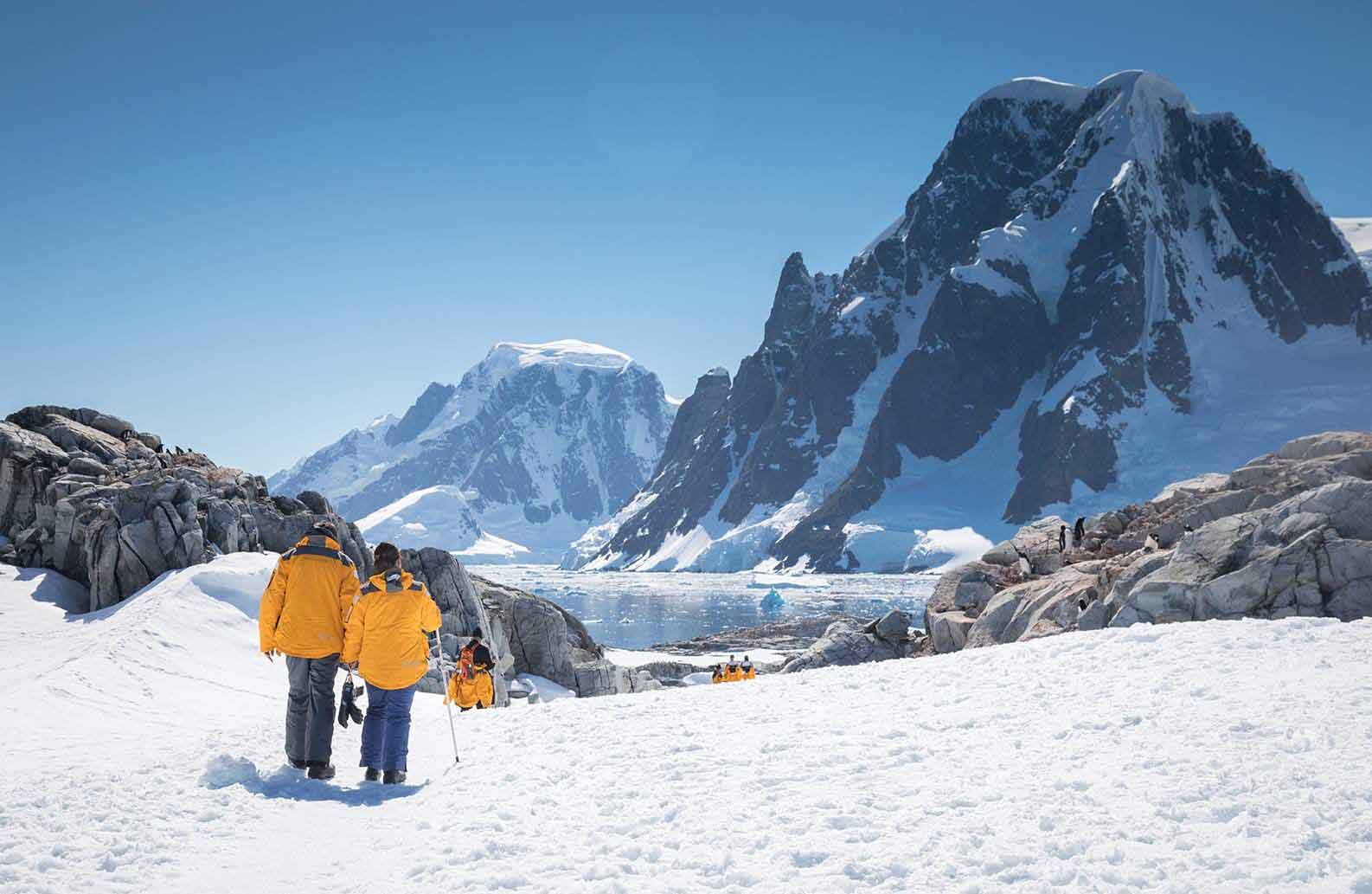 Snowshoeing
Similar to the hiking activity, this option allows guests to use snowshoes (which we provide) to experience areas otherwise inaccessible on foot.
Mountaineering
Led by internationally certified mountain guides, this is a more strenuous activity for those who want to venture away from the lowland shores to higher vistas.

Photo Workshop
Your travelers will learn to tailor their camera skills to the polar world in a course run by seasoned nature photographers, gaining tips on board they will practice in the field.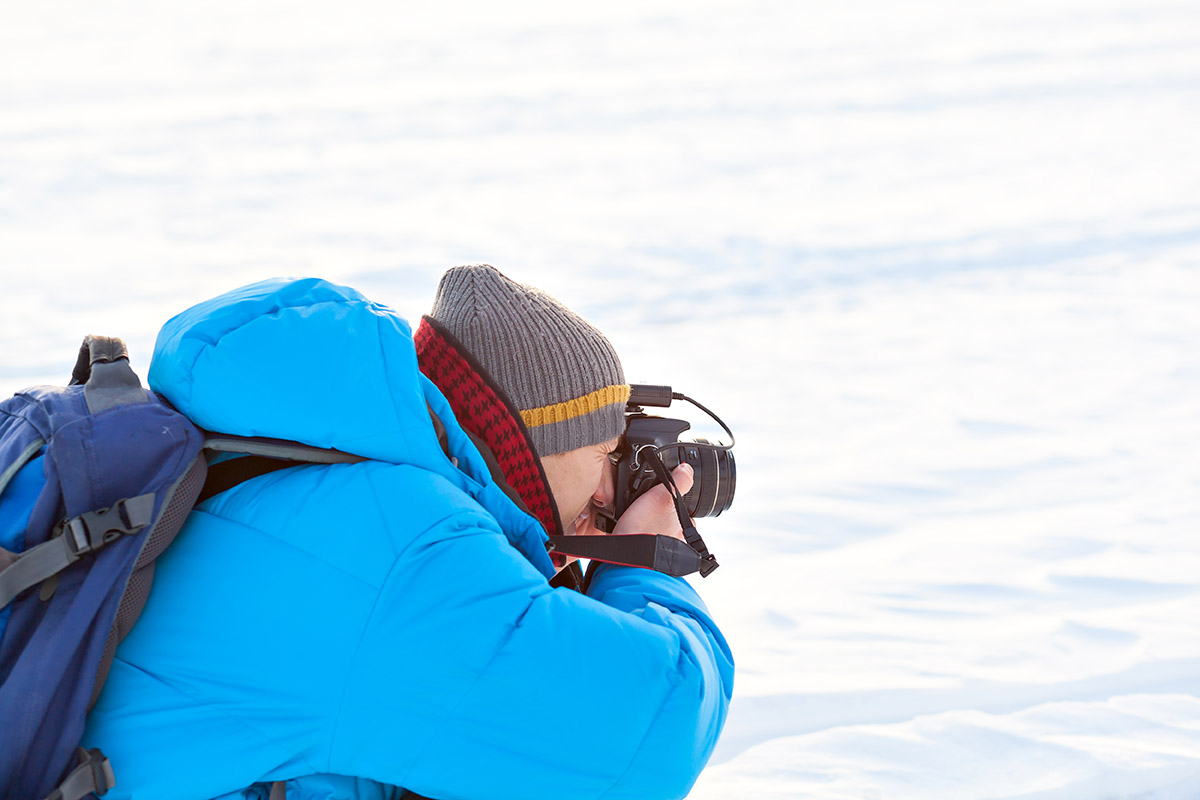 Weddell Sea Emperor Penguins & Helicopters
Beyond experiencing the stunning wonders of the Weddell Sea's scenery and wildlife, participants will have the thrilling opportunity to take a helicopter flight to one of the Earth's largest and rarely visited penguin colonies.
Antarctica Discovery & Learning Voyage
For those seeking a classic Antarctic experience, exploration of the remote Shetland Islands (including Deception Island), and in-depth learning about these diverse ecosystems from expert expedition staff, this exceptional program offers berths at rates as low as 7900 USD.
Check our Antarctica Cruises: