This is truly an unforgettable trip. It isn't as strenuous as a trekking expedition, or a sailing vacation where you're part of the crew. However, it isn't your average cruise with endless buffets at the deck pool and cocktail drinks.
A cruise to Antarctica is an expedition. It's an exploration of an unexplored continent far from civilization. A hospital is miles away. Many old sayings about planning ahead are out there. The Army taught me the six "P"s, which I learned in my Army days: "Prior planning prevents poor performance." This was also a favorite phrase in the operating room. It reminded the nurses, doctors, and technicians who were responsible for caring for patients that everything was in order and was ready for whatever came our way.
Here are six tips to help you prepare for your upcoming cruise to Antarctica.
1. Pay A Visit To Your Healthcare Provider
Do a thorough assessment of your health before you make a booking for a cruise to Antarctica. You should consult your doctor before you travel, regardless of whether you have any medical issues.
You should consult your primary care provider immediately you book your trip if you have any chronic conditions such as heart disease, high bloodpressure, strokes, diabetes, sleep apnea, and a history of blood clots.
Even if your health is good, you should visit your doctor for refills and to discuss the need for medication to prevent or reduce seasickness.
A healthcare provider is available onboard to treat minor ailments (colds, stomach upsets, etc.). You can also get help for emergencies such as a fur seal bite. If your injury or illness is severe, you will need to be flown to hospital in Argentina or Chile.
Tip: Your healthcare provider might need to sign and verify a medical history form that the ship's doctor can review, depending on which tour operator you choose.
2. Prepare for Seasickness
The Drake Passage is the main route for expeditions between Antarctica (and South America). This stretch of water is among the most difficult in the world.
It is better to prevent seasickness rather than trying to treat it once it has happened. You can use acupressure or medications to reduce the symptoms. Before we entered the Drake Passage, the wise passengers were wearing scopolamine patches. This prescription-only medication is what you must bring.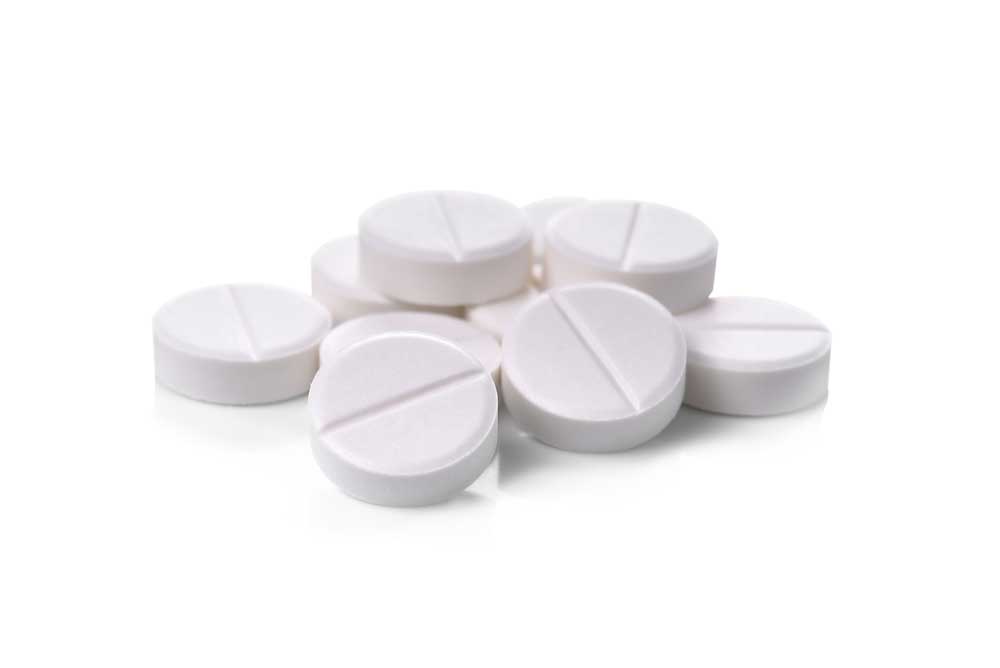 Talk to your doctor instead about Marezine or Dramamine over-the-counter. You should consult your healthcare provider to ensure there are no interactions between the medication and any other medications.
In studies, the acupressure wristbands that apply pressure to the "nausea point" received mixed reviews. They are safe and have no side effects, so they can be used as an adjunct to medication.
Ginger lozenges and ginger ale are good options for soothing upset stomachs if you don't want to take preventative medicine (personally, this is a big mistake).

3. Practice Balance-Improving Activities
You can enjoy Zodiac boat excursions most days, whether you're looking for icebergs or whales or just making a landing on the Antarctic Peninsula or South Georgia. Although the crew will assist you in getting on and off Zodiacs, it is easier for you to use your lower body strength and balance to climb into and out of moving ships to inflatables and vice versa. You will need to be strong and balanced when landing on the shore.
Unpaved trails are found on South Georgia. You can walk many miles over hills if you want to see more penguin colonies, or trace part of Sir Ernest Shackleton's trek. For balance, you may need to bring walking sticks.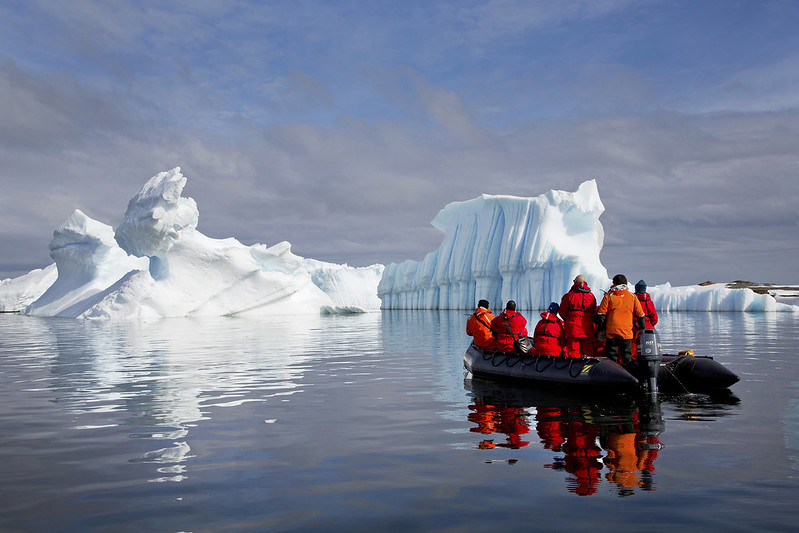 Good balance is essential when walking around the ship's deck and passageways in rough seas. All over the ship, there are handrails.
As soon as you book your vacation, start exercises to increase leg strength and balance. To improve your balance, the Mayo Clinic offers an at home exercise program. A tai-chi group can be very helpful, as the main purpose of this discipline is to improve balance in a nonstrenuous manner.
Tip: Hand your heavy camera gear to the crew of the Zodiac. This will allow you to have one hand free. No matter how balanced you are, they will help you get on the Zodiac and ship.
4. Pack appropriately
Many tour operators offer jackets and muck boots as well as waterproof clothing to keep you warm in colder weather. To wear your clothing over, you will need waterproof pants. Layering is important -- bring waterproof outerwear that you can take off or zip if you get too warm while hiking in South Georgia.
You should bring lighter or heavier thermal underwear depending on your ability to withstand cold weather. My tour operator provided boots to us, but they may not be able to accommodate orthotics or other unusual sizes. Boots that are slip-on or tall can be brought along. You'll be walking to the beach and getting out of the Zodiac in shallow water.
Talk to your tour operator about what you should wear for dinner. You don't need to dress up for dinner on a cruise to Antarctica.
Your prescription and over-the counter medication should be packed in your carry-on bag. There will be enough to last you the whole trip. Bring your CPAP machine and any other supplies with you if you have one. If you have the time, you should be able buy distilled water in Ushuaia and any other personal items.
Some expedition ships may not have a sundry shop or gift shop. Use eco-friendly detergent if you have to wash your clothes by hand.
Tip: For cruises departing from Argentina, there is a 50-pound weight limit for each piece of luggage you can bring on domestic flights from Buenos Aires or Ushuaia.

5. Purchase Medical Evacuation Insurance
Many tour operators require medical evacuation insurance. You may find it included in your general trip insurance. However, you will need to carefully read the contract to see what exclusions are. You can also purchase separate medical evacuation insurance.
Your savings will be severely affected if you have to evacuate from an Antarctic cruise. Due to Antarctica's remoteness, cruise experts recommend spending $200,000
Trip cancellation and interruption insurance can be purchased separately (although it is possible to add a medical evacuation rider). These insurances will reimburse the cost of your trip for any covered reasons. You should carefully read the contract as there are many exclusions.
Tip:Trip cancellation policies require that you purchase insurance within 10-21 days of booking your trip in order to cover pre-existing conditions.
6. Plan Early For Your Unique Circumstances
If you are unable to walk or have difficulty using your hands, you should contact the tour operator before you book your trip. Many ships have elevators, and many rooms that are ADA-compliant.
Antarctica is an experience for all senses. Dogs were banned from Antarctica in 1992 for visually impaired people who use them as guide dogs. They had been used in sled dog work since the beginning of exploration. Although I doubt it, I believe that you cannot make an exception for a guide-dog.
You should be able avoid certain foods if you have severe food allergies. However, small ships only have one kitchen so it is impossible to prepare food in a gluten-free, dairy-free, or nut free kitchen.
Tip: Most tour operators require proof of completion of the COVID-19 series and a negative test. Before you book your cruise, contact the tour operator if you are unable to travel because of personal or medical reasons.