It's a bummer to get ready for a great vacation, pack your bags, and find out you're not allowed to go. Make sure you have all the requirements, including health protocols, a 6 month valid passport to enter Peru and your return ticket. You will also need proof of accommodation in Peru, and vaccination certificate for yellow fever if coming from a country where the disease is prevalent.
Peru Covid-19 Entry Requirements
Find out the entry requirements when traveling to the land of the Incas. Travellers who are vaccinated must show proof of vaccination when arriving in Peru.
To board international flights that are intended to enter Peruvian territory, the following prerequisites must be presented by passengers to the airline in their country of origin:
Non-residents, Peruvians and residents from other countries must all have a negative molecular testing (PCR) within 72 hours if they do not have proof of receiving the 2 doses of the COVID19 vaccine.

Children under 12 years of age only need a medical certificate proving their good health.

If you have had COVID 19, you must show a medical certificate from your country of origin that proves you have not been diagnosed with the disease in the 3 months preceding travel.

You can find the National Superintendence of Migrations webpage, which contains the "Health Electronic Sworn Declaration" and the commitment to perform the traveler's isolation/quarantine. (http://e-notificacion.migraciones.gob.pe/dj-salud/)
Keep both of the documents previously mentioned, as they may be requested on Peruvian territory.
International passengers must notify the appropriate health authorities if they experience symptoms within 14 days of arriving in their destination country.
Non-compliance with the instructions or face masks given by airlines or airports can lead to cancellation of boarding or even refusal to board a passenger for Peru.
Connecting flights through Lima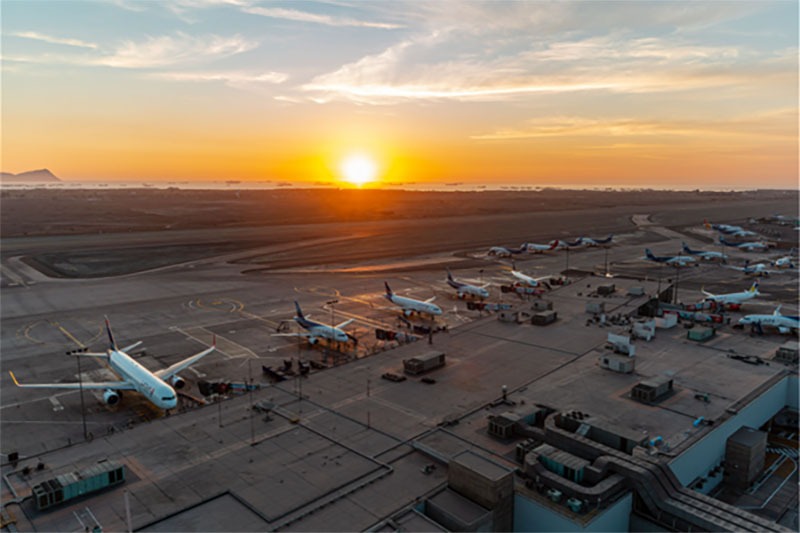 Passenger who travels through Peru on connection flights must pass the negative molecular testing if requested by the destination country.
Passenger on connection flights must always have a mask and a shield.
You have entered Peru! Can You visit? What is safe to visit?
Tourism is slowly but surely returning to its former glory. It is hard not to be optimistic when you consider the number of destinations in Peru that make it possible to travel. You can travel around the Inca country with the safety and healthiness that comes with the Safe Travels seal, a global award given to some destinations in Peru.
The coast
To the north, you can relax on the lush beaches of Piura. The pristine waters of the Pacific coast are home to El Amor, Las Pocitas and Vichayito. Meanwhile, in Lima, the Peruvian capital, you can plan your holidays in the Miraflores district, which has an enviable range of activities: you can practice water sports, visit the beautiful and diverse parks in the area or plan a day's shopping - for handicrafts as well as fashion and technology items - with a wide range of restaurants and hotels at your disposal.
Highlands
Cusco had to be on this selection of safe destinations. You can easily stay in the center of the imperial city. You can also plan your trip to the Sacred Valley of Incas. Here you will find villages that look like they have been transported back in time. They still carry out age-old activities just as their ancestors did. Machu Picchu is the most popular tourist spot in Peru. There are strict sanitary restrictions that ensure all visitors have the opportunity to visit this historic sanctuary. You can also visit Ayacucho's natural pools, Wari Archaeological Complex, or Pampa de Ayacucho historical sanctuary for a more adventurous vacation.
The Peruvian Amazon
You want to escape the hustle and bustle of the city and explore the Peruvian Amazon. It's now possible! In the San Martin region, you can visit the cities of Tarapoto and Alto Mayo, which have been Safe Travels certified since December 2020. You can also visit Loreto, which recently (April 22, 2021) received the seal of approval. Safety protocols are in place for destinations such as Iquitos, Pacaya Samiria National Reserve and the Amazon River to provide peace of mind while you're there.
Kuelap and Gocta Waterfalls have been added to the list
Get ready to fold some clothes, pack your bags and head to the Amazon region, as it is the latest destination to be declared safe to visit. Safe Travels has granted international approval to the area's imposing Kuelap Fortress and Gocta Waterfall. These locations were deemed safe for travel by the entity, which means your health won't be at risk from COVID-19.
The Kuelap archaeological site was the first to receive this award. This is a place that allows you to travel back in history and visit one of the most important attractions of the Amazon. This site is one of the most visited and important in the region. It houses an impressive and ancient citadel, which you can actually see from the ground. The walls reach almost 65 feet high. This site was built by the Chachapoyas Culture, who created these architectural vestiges in between 800 and 1470.
You can also travel into the Amazon to explore the lush flora and reach the Kuelap Fortress. The waterfall is 2529 feet tall and can be divided into two sections. The first section is 757 feet in height, while the second section is 1771 feet. There are many tour guides available in San Pablo and Cocachimba, both in the Valera district, to take you to the waterfall. You can do one section on horseback while another is on foot to save energy.
What is the Safe Travels seal?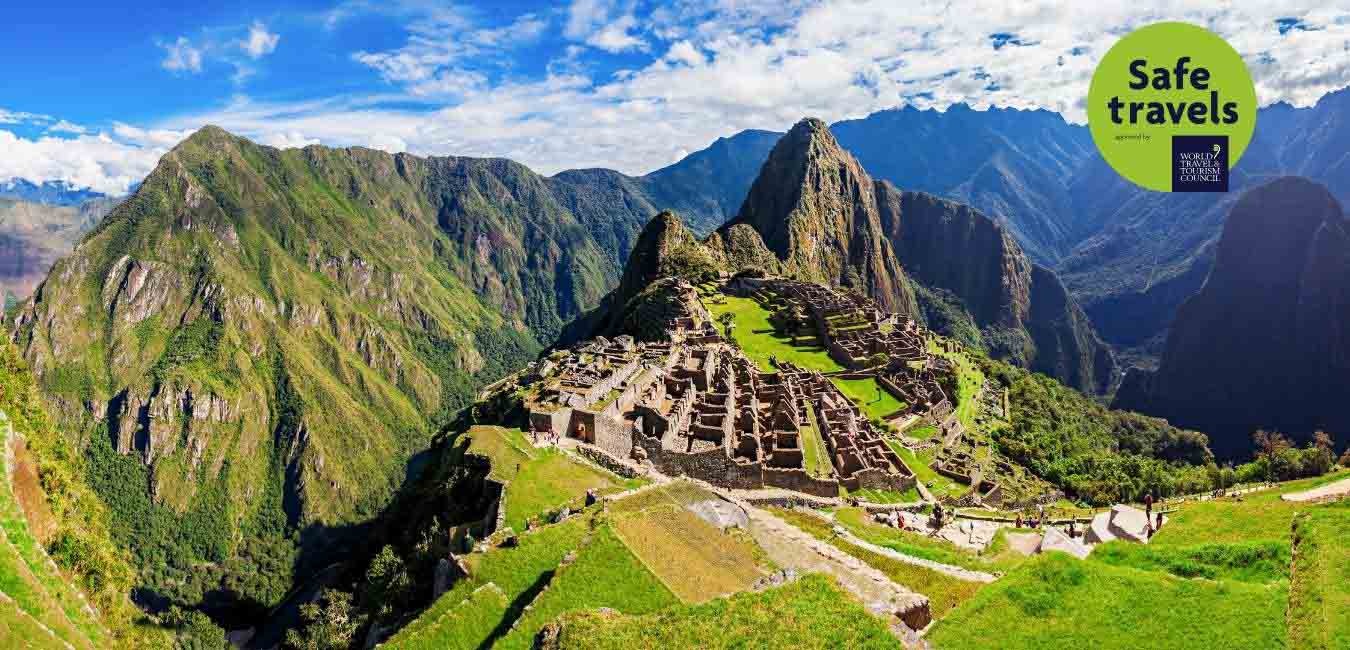 It's a designation in the form a seal that is given to destinations that follow a set protocol set by the World Health Organization (WHO). This is to indicate which destinations adhere to a general tourism policy. Tourists can feel confident about their trip by seeing the Safe Travels seal. This will increase global tourism activity.
More Details
Regions of La Libertad and Lambayeque, Tumbes. Cajamarca. Amazonas. Junin. Puno. Tacna. Apurimac. Madre de Dios. Moquegua. Arequipa and other destinations will all soon be obtaining the safe travels seal to ensure visitors peace of mind and a safe trip.