This blog will guide readers through the top day tours that tourists can take from Quito, showcasing popular destinations near the city and providing an authentic Ecuadorian experience. These road trips are carefully curated by our travel experts to offer a deeper understanding of Ecuador's culture, an appreciation for its natural wonders, and unforgettable memories.
Table of content
Roadtrip 1. Quito-Mindo
The first road trip takes tourists on a day tour to Mindo, located approximately 80 km from Quito and lying in the cloud forest. Mindo stands out as one of Ecuador's finest destinations, offering breathtaking natural landscapes and an abundance of wildlife. The renowned "Bosque Protector Mindo Nambillo" natural reserve is home to over 500 species of birds, 90 types of butterflies, and nearly 170 species of orchids.
Once in Mindo, visitors have a lot of tourist options to explore. Here are some:
Butterfly Garden "Nathaly": Having butterflies flying nearby and even landing on you, creating fantastic photo opportunities
Bird Feeders: Observe various species of hummingbirds as they feed, providing a chance to capture these magnificent creatures up close.
Orchidiarium: Discover the diverse array of orchids found in Mindo and, depending on the time of year, witness the blooming of some orchid species.
For thrill-seekers, Mindo offers adrenaline-pumping activities facilitated by licensed tourist operators, ensuring safety and enjoyment. Here are some options:
Canopy Tours: Soar through the treetops on exhilarating zipline adventures.
Canyoning: Descend through cascading waterfalls and explore hidden canyons.
Rafting: Ride the rapids of Mindo's rivers for an exciting whitewater experience.
Tubing: Drift along the gentle currents of the river on an inflatable tube.
Whether you're an avid nature lover or seeking adrenaline-fueled adventures, these tours promise an unforgettable journey that will leave you with lifelong memories.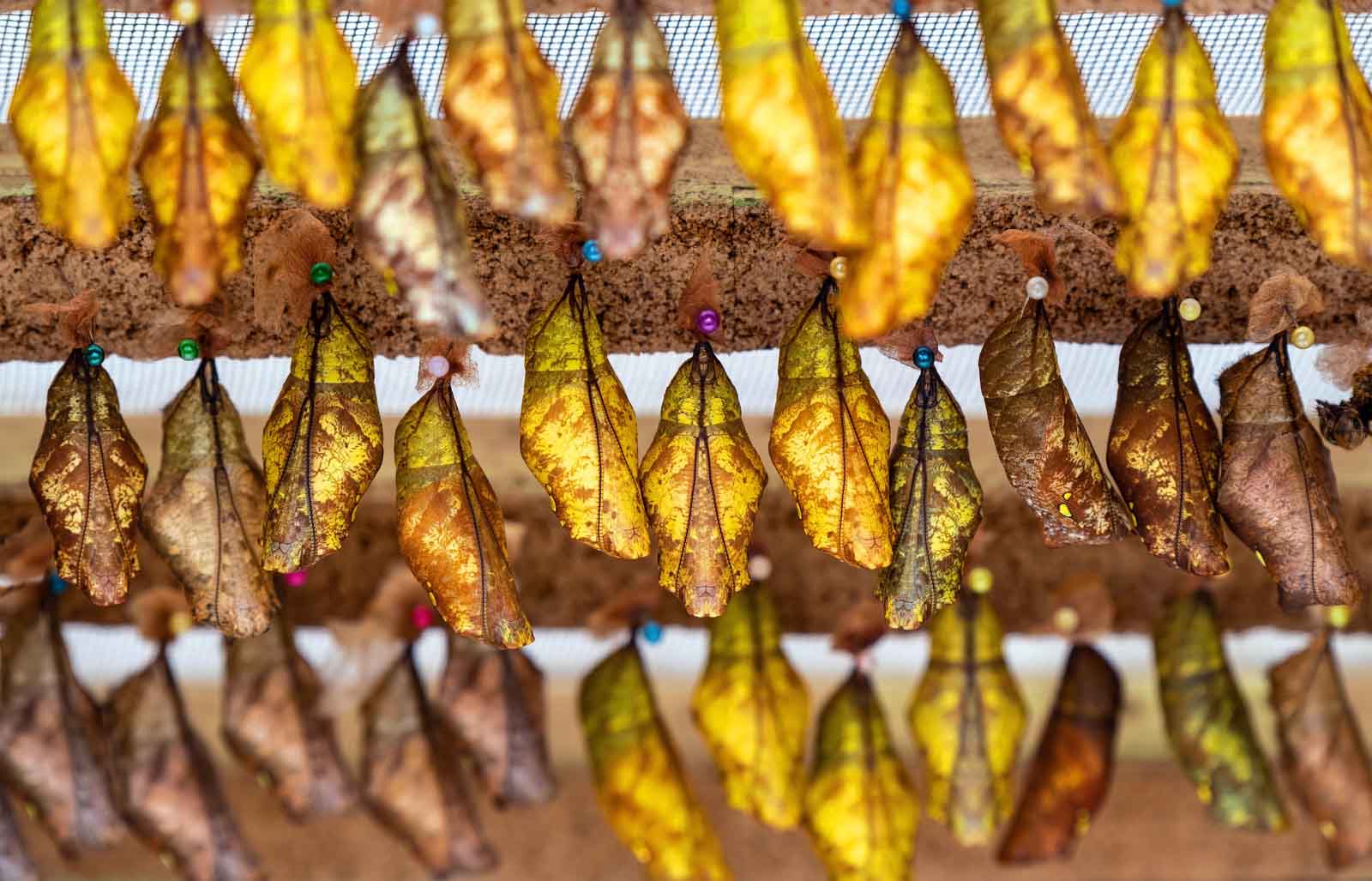 Roadtrip 2: Quito-Quilotoa (Cotopaxi)
The second roadtrip takes tourists on a day tour to Quilotoa Lake, nearly 178 km from Quito and located in the Ecuadorian Andes. This captivating natural wonder offers a truly remarkable experience. Here are some attractions and characteristics that tourists can find and enjoy:
Breathtaking Beauty: The lake's stunning turquoise waters nestled within the crater create a picturesque and mesmerizing sight.
Volcanic Origins: Formed by a volcanic eruption over 800 years ago, Quilotoa Lake is a testament to the power of nature.
Spectacular Surroundings: The lake is surrounded by towering cliffs and rugged landscapes.
Panoramic Hiking: Embark on a hike along the rim of the crater and enjoy breathtaking panoramic views of the azure waters below.
Tranquil Oasis: Descend to the lake's shores and experience the tranquility of the quiet waters. Visitors can kayak or take a leisurely stroll along the water's edge.
Cultural Significance: Quilotoa Lake holds spiritual significance for indigenous communities, adding an additional layer of cultural intrigue.
Immersive Experience: A visit to Quilotoa Lake immerses visitors in the raw beauty of Ecuador's natural landscape, creating unforgettable memories.
Quilotoa Lake offers a unique opportunity to witness the beauty of nature and explore the cultural heritage of the region. Its enchanting allure and serene atmosphere make it a must-visit destination in Ecuador, leaving visitors with a profound appreciation for the wonders of the natural world.
Roadtrip 3: Quito-Baños
The third road trip takes tourists on a captivating day tour to Baños de Agua Santa. Set among hills, volcanoes, and rivers, Baños is a charming town located approximately 175 km from Quito. While renowned for its hot springs, Baños offers a lot of attractions and activities for visitors to enjoy. Here are some of them:
Swing on the famous "Swing at the End of the World" at Casa del Arbol, where you can experience breathtaking views while suspended in mid-air.
Explore the vibrant center of town, where numerous shops offer a delightful selection of handicrafts and artisan-made souvenirs.
Embark on a memorable hiking tour along the Ruta de las Cascadas (Route of the Waterfalls). This scenic route takes you through the picturesque valley, allowing you to witness the beauty of seven mesmerizing waterfalls.
Indulge in relaxation at the thermal baths or hot springs. Visitors can visit Termas de la Virgen and immerse themselves in the soothing waters of the hot springs, a perfect way to unwind and rejuvenate.
Baños is also an ideal destination for thrill-seekers, offering an array of extreme sports activities that are supervised by certified tourist operators.
Here are some of the thrilling adventures available:
Canopy Tours: Get your adrenaline pumping as you soar through the treetops on exhilarating zipline adventures, enjoying breathtaking aerial views.
Canyoning: Experience the excitement of descending through cascading waterfalls and exploring hidden canyons, a truly exhilarating and unique adventure.
Rafting: Brace yourself for an unforgettable whitewater experience as you ride the rapids of the Rio Pastaza, a thrilling activity for water sports enthusiasts.
By partaking in these thrilling activities and exploring the natural wonders of Baños de Agua Santa, tourists can create lasting memories and immerse themselves in the beauty of this enchanting town.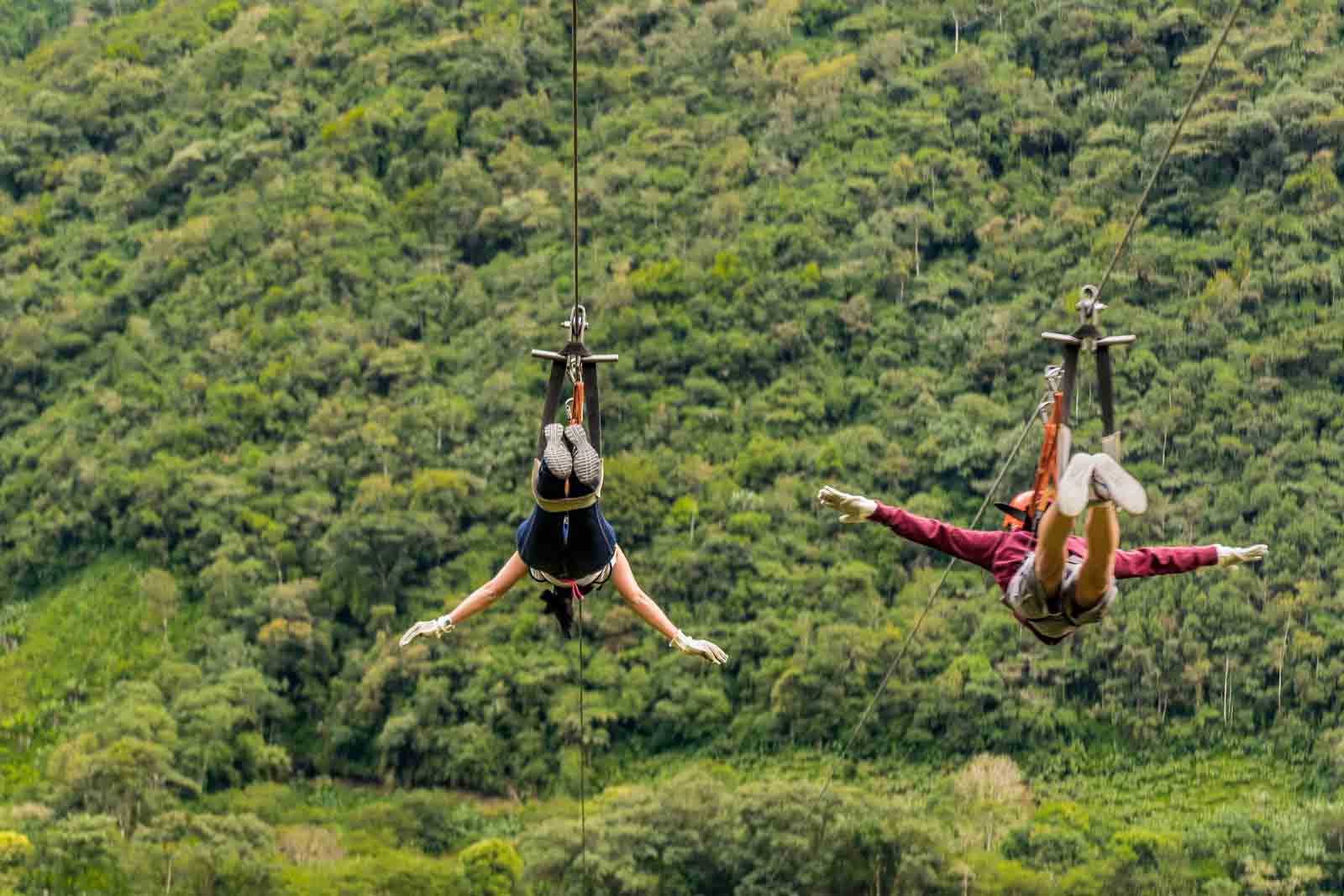 Roadtrip 4: Quito-Otavalo
The fourth road trip takes tourists on a day tour to Otavalo, located in the highlands of Ecuador, about 90 km from Quito. It's a vibrant and enchanting destination that captivates visitors with its rich indigenous culture, stunning landscapes, and traditional markets. Otavalo is a hub of creativity and craftsmanship, attracting tourists from around the globe who come to witness the intricate weaving techniques passed down through generations.
Some things to do in Otavalo:
Visit the Plaza de los Ponchos, the town's market, where artisans proudly display their vibrant tapestries, clothing, and handicrafts.
Watch the natural beauty: Otavalo offers breathtaking natural beauty, with picturesque lakes, cascading waterfalls, and majestic mountains, providing ample opportunities for outdoor activities such as hiking, horseback riding, and birdwatching.
Experience the indigenous culture: tourists can also experience traditional ceremonies, music, and dances that celebrate Otavalo's rich heritage.
Whether exploring the indigenous communities, admiring the stunning landscapes, or indulging in the vibrant market scene, a visit to Otavalo guarantees an unforgettable and authentic cultural experience for all who venture there. Prepare to be captivated by the charm of this remarkable destination, where every moment promises to leave an indelible mark on your journey.

Roadtrip 5. Explore Quito
Last but not least, a road trip in Quito is such an amazing experience with its fascinating blend of history. Quito boasts a UNESCO World Heritage-listed Old Town, a captivating labyrinth of cobblestone streets, colonial architecture, and centuries-old churches. Exploring this historic center is like stepping back in time as you wander through bustling plazas and visit captivating museums. However, there's much more to discover in Quito.
Here are some additional options to make the most of your visit to the capital city of Ecuador:
Journey to the Middle of the World: Just a short drive north of Quito lies Ciudad Mitad del Mundo, where visitors can find a monument marking the equator, a national landmark that divides the northern and southern hemispheres.
Take the Teleférico: Hop aboard the skyrail known as the Teleférico, which transports visitors to breathtaking heights, offering panoramic views of the city. For adventure enthusiasts, there are opportunities to hike to the summit of Pichincha Volcano or even enjoy a horseback ride.
Explore "El Panecillo": With Quito nestled amidst mountains, there are splendid viewpoints to behold, including El Panecillo. This iconic landmark separates the southern and northern regions of the city. However, the main attraction lies at the top of Panecillo Hill—a majestic statue known as La Virgen del Panecillo.
Embarking on a road trip in Quito promises a fusion of rich history, stunning architecture, and captivating natural beauty. Immerse yourself in this cultural haven and create lasting memories as you uncover the wonders of Ecuador's capital city.
In conclusion, Ecuador's abundance of tourist attractions makes it a captivating destination for travelers. Whether embarking on the awe-inspiring avenue of volcanoes, delving into the mystical Cloud Forest, or immersing oneself in the coastal wonders, visitors are treated to a sensory feast of natural beauty. Moreover, Ecuador's cultural and historical gems add depth and richness to the overall experience. So pack your bags, hit the road, and get ready for an unforgettable adventure in Ecuador.


Frequently Asked Questions
Can I visit the middle of the world in Quito?
Yes, you can visit the equatorial line, which is only 22 kilometers away from the city. It will be an unforgettable experience. This line is not visible to the naked eye, but it has a monument that you can use for some holiday photos.
What can I do in Quito?
If you still have any doubt about what to do in Quito, here are some other activities to enjoy in the city. Take a photo of yourself at the summit of Pichincha Volcano to remember the experience. You can't ignore the Basilica del Voto Nacional, even if you don't like churches. The Gothic-style basilica has armadillos in place of gargoyles. If you are feeling adventurous, you can climb up to the top and enjoy spectacular views.
You can learn about the importance of this area by visiting a nearby planetarium or museum.
Is there a tour to take in Quito?
Yes, here we recommend a tour and describe some of the activities of the tour. A private guided tour is the first thing. An art expert from the museum will guide you through Guayasamin's house and its intimate rooms. On this tour, you will be able to share Guayasamin's passion for culture and art with a complete guide through the museum by an expert who also explains some of the more significant works in Guayasamin's private collection. It is an opportunity to see the creative mind of Latin America in its heyday.
Second, a To'ak chocolatier will guide you through a pairing and tasting of To'ak. This tasting takes place in Guayasamin's wine cellar, where the likes of Fidel Castro and Gabriel Garcia Marquez were entertained.