If you're ever taking a vacation in Ecuador, you would be remiss not to include national parks and reserves in your itinerary. That's because Ecuador is home to one of the most ecologically unique places in the world.

Therefore, you should take the privilege of basking in that glory by going to the country's many national parks and reserves.

Whether you're a sporty, outdoorsy type of person or not, the national parks and reserves can still be an excellent destination for you. With that said, here are 12 must-visit national parks and reserves to consider in Ecuador.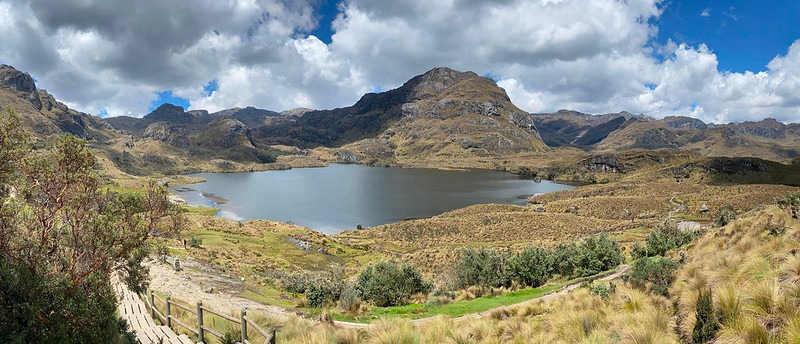 Cotopaxi National Park
When it comes to gorgeous national parks in Ecuador, Cotopaxi National Park is one of the major contenders. Cotopaxi National Park stands out because the park's centerpiece is a very active volcano, monitored 24/7, which is Mount Cotopaxi.
Since it's so active, you should read reports first before making any trek up the summit. However, if you're able, the hike to the summit is a must so that you can experience the beauty and magnificence of this volcanic beauty first hand.
Aside from the volcano, you can also admire some of the local flora and fauna. For example, you can try and look for the Chuquiraga, the flower of eternal love, as well as the Andes' national flower.
If you encounter any llamas along the way, try not to get too close, or you'll get a spit right to your face!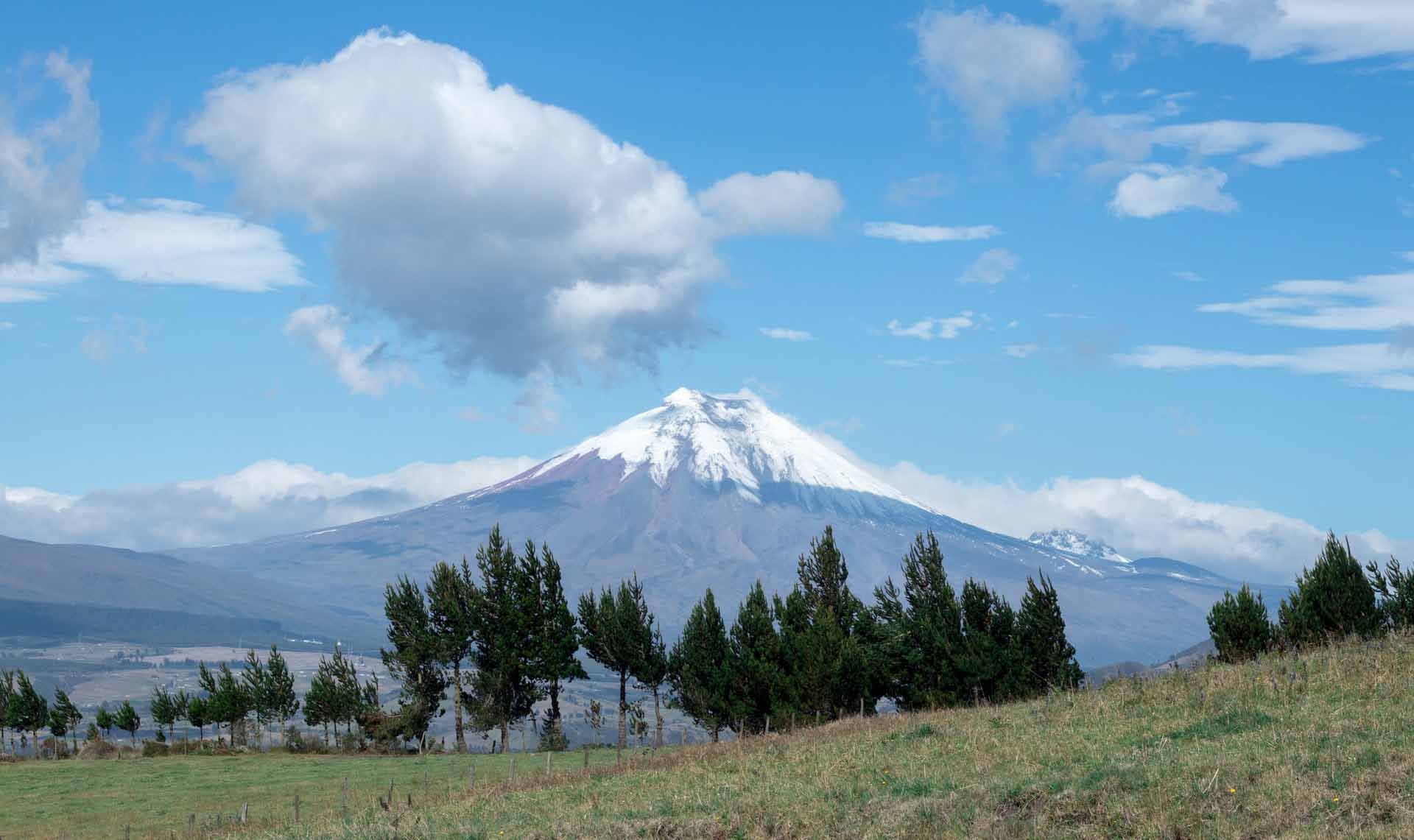 Cayambe Coca National Park
Cayambe Coca National Park is most notable for its watery scenery, and we don't mean that you're underwater. It's simply the fact that there are plenty of bodies of water around the area.
Wetlands and lagoons are plentiful here. It's also usually foggy or rainy in the park, which gives it a mysterious and gloomy beauty.
With all that water, you might as well call it a water park. However, the bodies of water aren't the only attractions that you can find there.
In Cayambe Coca National Park, you can find and admire Cayambe, the third tallest volcano in Ecuador. You can also enjoy El Reventador, which is another very active volcano in the country.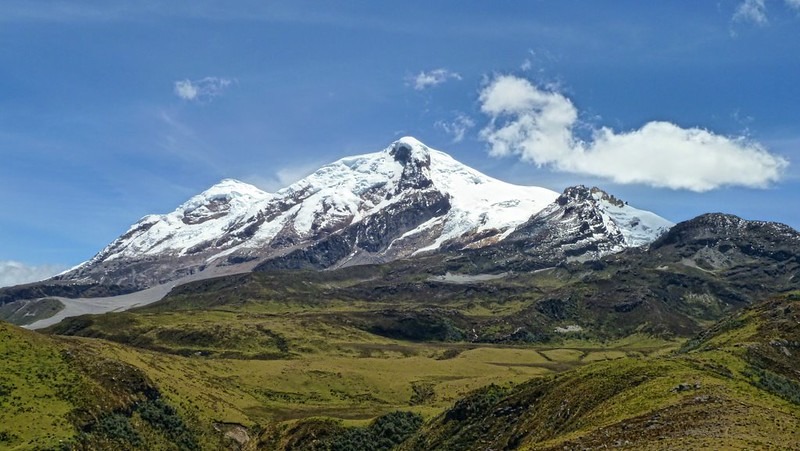 Yasuni National Park
Yasuni National Park is a gem of a place in Ecuador because it's one of the most diverse parks, ecologically-speaking, in the whole world.
Recently, there have been worries around the national park's sanctity, which can damage this one-of-a-kind place. Given its biodiversity, there's no wonder why people want to take advantage of it, good or bad.
If you have the chance to visit Ecuador, it's a good idea to stop by Yasuni National Park at the very least. You'd think that given the place's notoriety, Yasuni National Park would be well-studied, but it isn't. Thus, making it more enchanting.
There are several upmarket eco lodges in this area of the Amazon rainforest, at Voyagers we have prepared a few travel itineraries as suggestions for a complete Amazon tour, here are some options for you to consider:
https://www.voyagers.travel/ecuador/tours/deep-rainforest
https://www.voyagers.travel/ecuador/tours/amazon-river-cruise
Since most Yasuni National Park is a rainforest, it would be a great idea to bring a rain jacket all the time. You never know when you're going to get a downpour, and being prepared will help you just in case.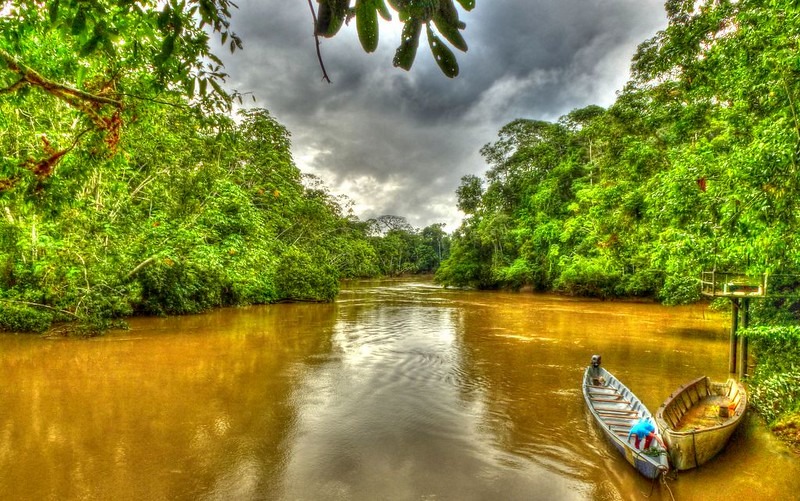 Podocarpus National Park
You can find Podocarpus National Park in southern Ecuador and enjoy another reserve/park that is very biodiverse.
There are reasons it's worth it to make a trip down to Podocarpus National Park, one of them being the endemic plant life there. Endemic essentially means that you can't find these plants anywhere else, and 40% of the plants there are just that.
You can also see some endangered animals in the area. Keep an eye out for the spectacled bears and mountain tapirs, which can be challenging to find.
The Podocarpus National Park is a paradise for birdwatchers, given the numerous bird species that call the park their home. Butterfly-spotting is also a popular activity in the park, given the many colorful ones in the area.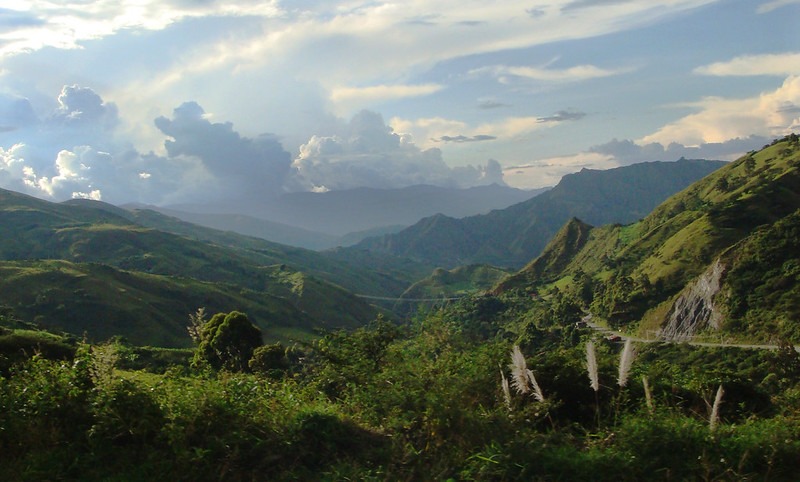 Cajas National Park
Cajas National Park looks like something straight out of a mysterious fantasy land that you'd find on the big screens. It's certainly a sight to behold with its wooded forests and the rolling tundra landscape surrounded by towering mountains. It's one of the gorgeous places in Ecuador.
What's even better is how accessible it is from a city. The Cajas National Park is not far from Cuenca, so if you want a day trip there, it's certainly possible.
Birdwatchers will have a grand time there, given that you can find well more than 100 different bird species here. Therefore, birdwatching is an activity worth pursuing here, even if you're not much of a birdwatcher.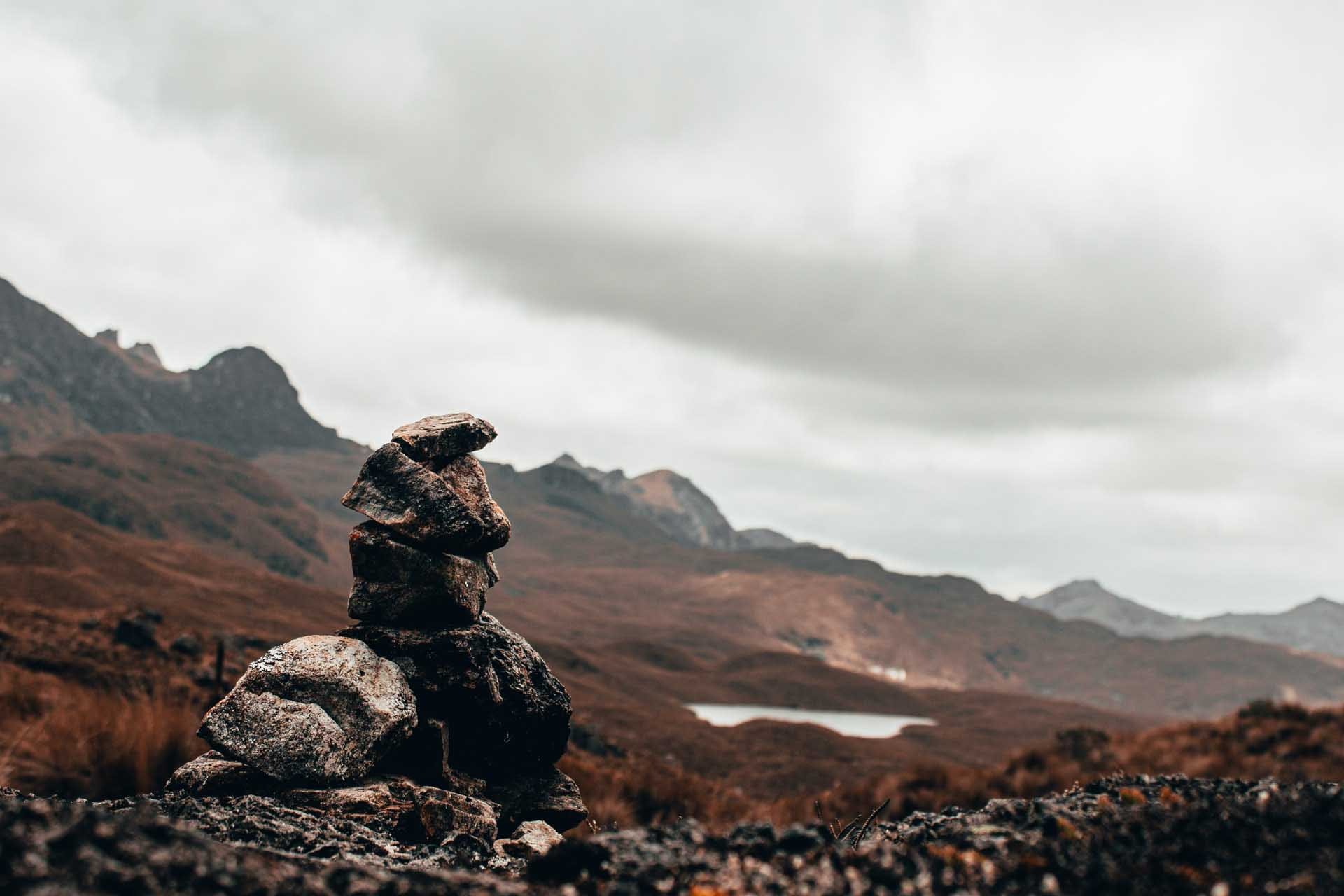 Galapagos Islands National Park
The first national park in the history of Ecuador is the Galapagos Islands, National Park. This UNESCO World Heritage Site is one of the oldest national parks globally, and it has a unique ecosystem in it. No wonder it's one of the popular destinations to visit for any nature-lover in the world.
If you want to find out the story behind Charles Darwin's book, The Origin of Species, a Galapagos trip is the way to go. Other than the giant tortoises, you can find all sorts of unique creatures that the island was named after to Darwin's finches.
If you need inspiration here are a few itinerary suggestions that fit different travel preferences:
Expedition Cruise: https://www.voyagers.travel/galapagos/itineraries/cruise-itineraries/luxury-genovesa-central-islands-cruise-grandmajestic
Hotel Based Itinerary:
https://www.voyagers.travel/galapagos/itineraries/land-tours/snorkeling-hiking-galapagos-program

Sangay National Park
Another UNESCO World Heritage Site is Sangay National Park. Sangay National Park has two active volcanoes within its vicinity, a popular hiking trail for local and foreign tourists.
Much like plenty of the other national parks in Ecuador, Sangay also has a unique ecosystem that is incredibly diverse. That's why it's such an ecological marvel that people from all over the world visit.
If you want to hike up Sangay, the volcano, the national park's namesake, you need to be an experienced hiker. The trail up there is known to be challenging and not for beginners.

The Cuyabeno Reserve
The Cuyabeno Wildlife Reserve sits across Napo River, up north from Yasuni National Park. It houses much similar wildlife to that of Yasuni, but it's not as diverse. Nonetheless, if you're in the area, the reserve is still worth a visit.
The places you have to visit in reserve are the many lakes that are easy to access from the lodges in Cuyabeno.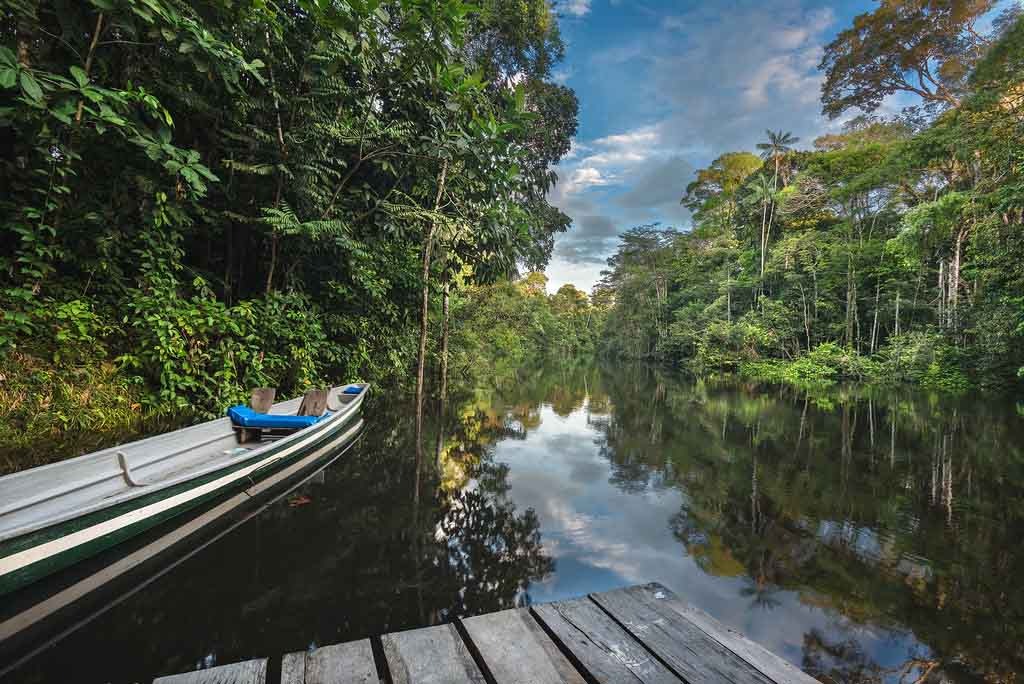 El Angel Ecological Reserve
El Angel Ecological Reserve is another area with a unique and fantastical landscape.
There is plenty of plant life there that makes you feel like you're in another world. One example of that would be the frailejónes. The locals use the leaves in this plant as bedding or their clothing.
If you take a feel, you'll notice that it feels a lot like felt or even fleece.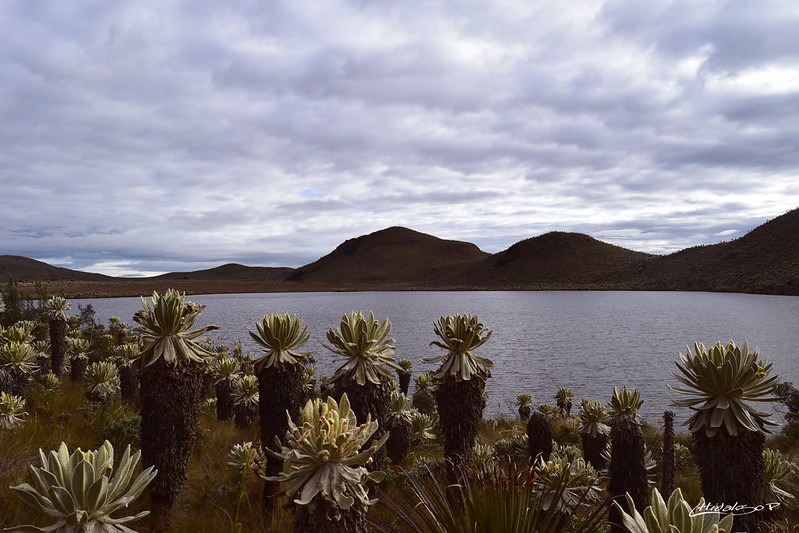 Antisana Ecological Reserve
Speaking of unique flora, Antisana Ecological Reserve is another place that seems foreign on an earthly level.
From gorges to clear lakes, there are plenty of things around the reserve to catch your eye. If you're an experienced hiker, it might be rewarding if you tackle the hike leading up to the summit of the Antisana volcano.
It's notorious for being a challenging climb. Thus, any person who wants to hike this with no hiking experience should not try for your safety.
However, if you have the capabilities, try it out to get a gorgeous view atop the volcano.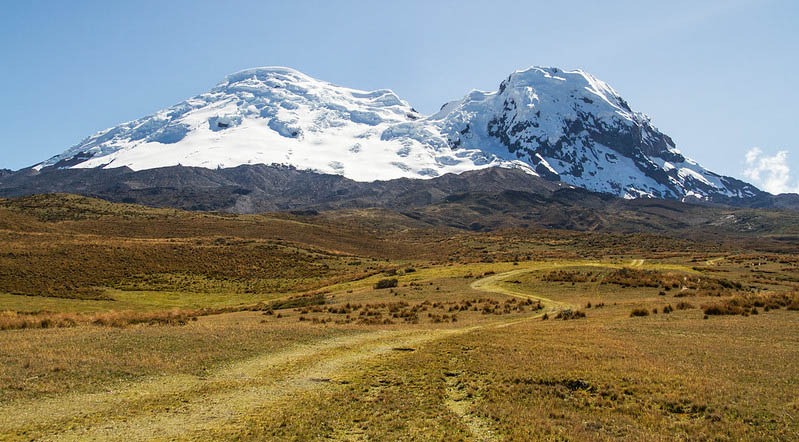 The Chimborazo Fauna Reserve
Chimborazo Fauna Reserve rests right by the slopes of Chimborazo, an inactive volcano and the highest mountain in the country. The area's low shrubberies help you see far and wide, even when you're not at the summit of Chimborazo.
You can see the animals range from the Andean condor to alpacas, llamas, rabbits, and more.

Cotacachi Cayapas Ecological Reserve
The Cotacachi-Cayapas Ecological Reserve is an untouched paradise, so much so that you probably won't be able to access these areas. Since it's untouched even by human agriculture, plenty of plant species need special protection in that area. The steep slopes and deep forests will genuinely make you feel like an explorer from years ago.
The national parks and reserves in Ecuador are home to some of the most beautiful and unique views and creatures in the world. That's why any adventurer would enjoy stopping by these national parks and reserves. If you're in Ecuador, grab your camera and head to these national parks to get a touch of paradise to bring home with you!