OVERVIEW
The opinions about Mindo are divided. Some say it's overcrowded and overpriced and that's a fair point, but I think there's more to it than meets the eye. Yes, it is one of the main touristic spots in Ecuador (not only for foreigners but also for the locals, mostly from Quito) but if you dig deeper and explore the village a little longer I'm sure you'll find it charming. Together with the Galapagos Islands it is one of the most important nature travel sites in the country. I stayed in Mindo for 2 weeks volunteering in a hostel reception. I got to do many of the activities offered in the village and I'm more than happy to share my expierience with you.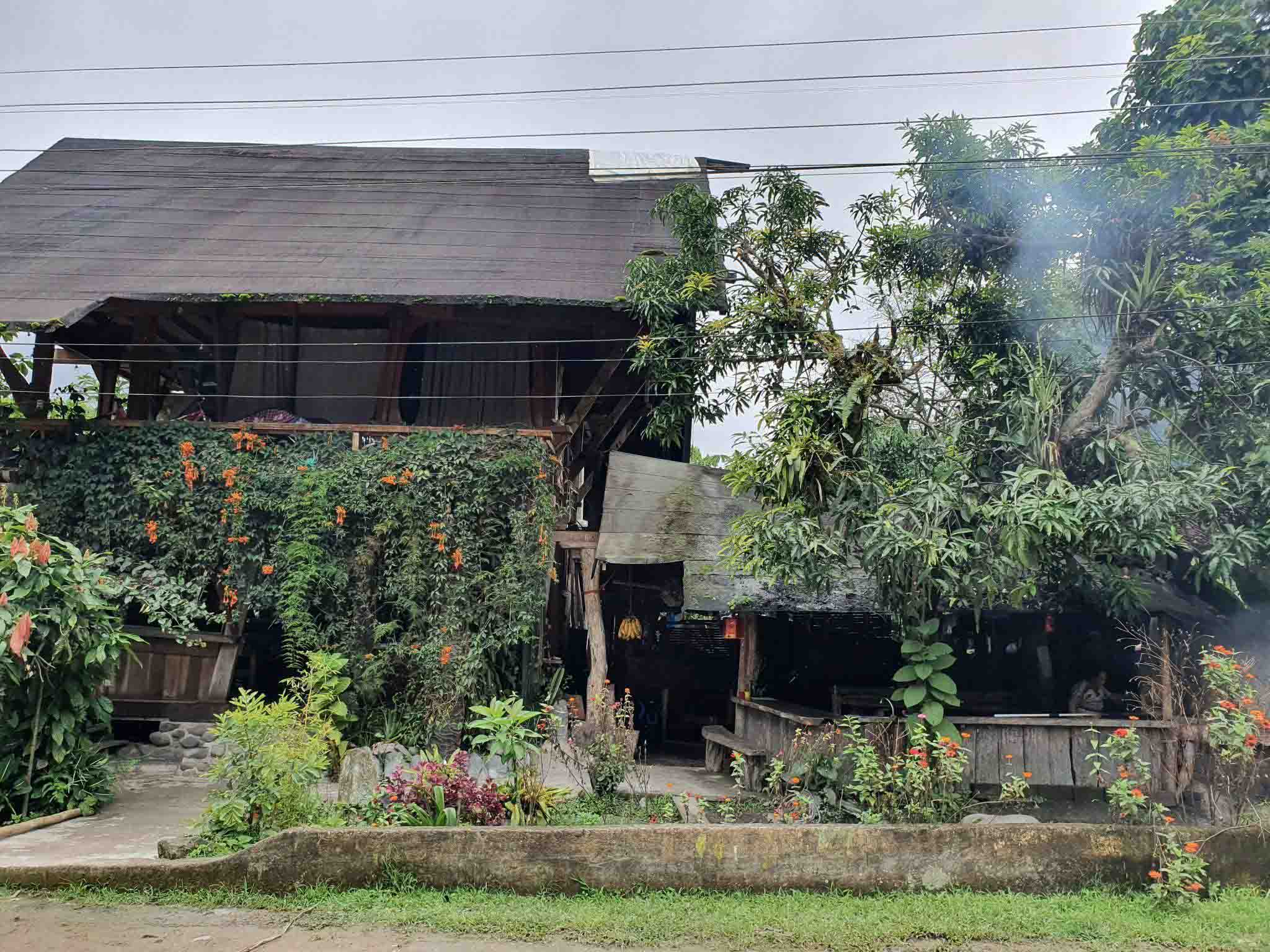 HOW TO GET THERE
Getting to Mindo is easy. There are at least 5 buses going there every day from La Ofelia or El Carcelen bus stations in Quito. Whichever one you choose it'll cost around 4$ but the bus from La Ofelia will leave you directly in Mindo. The other one will leave you at the highway and you'll have to spend another few dollars on a taxi or make a 40min hike down to the valley.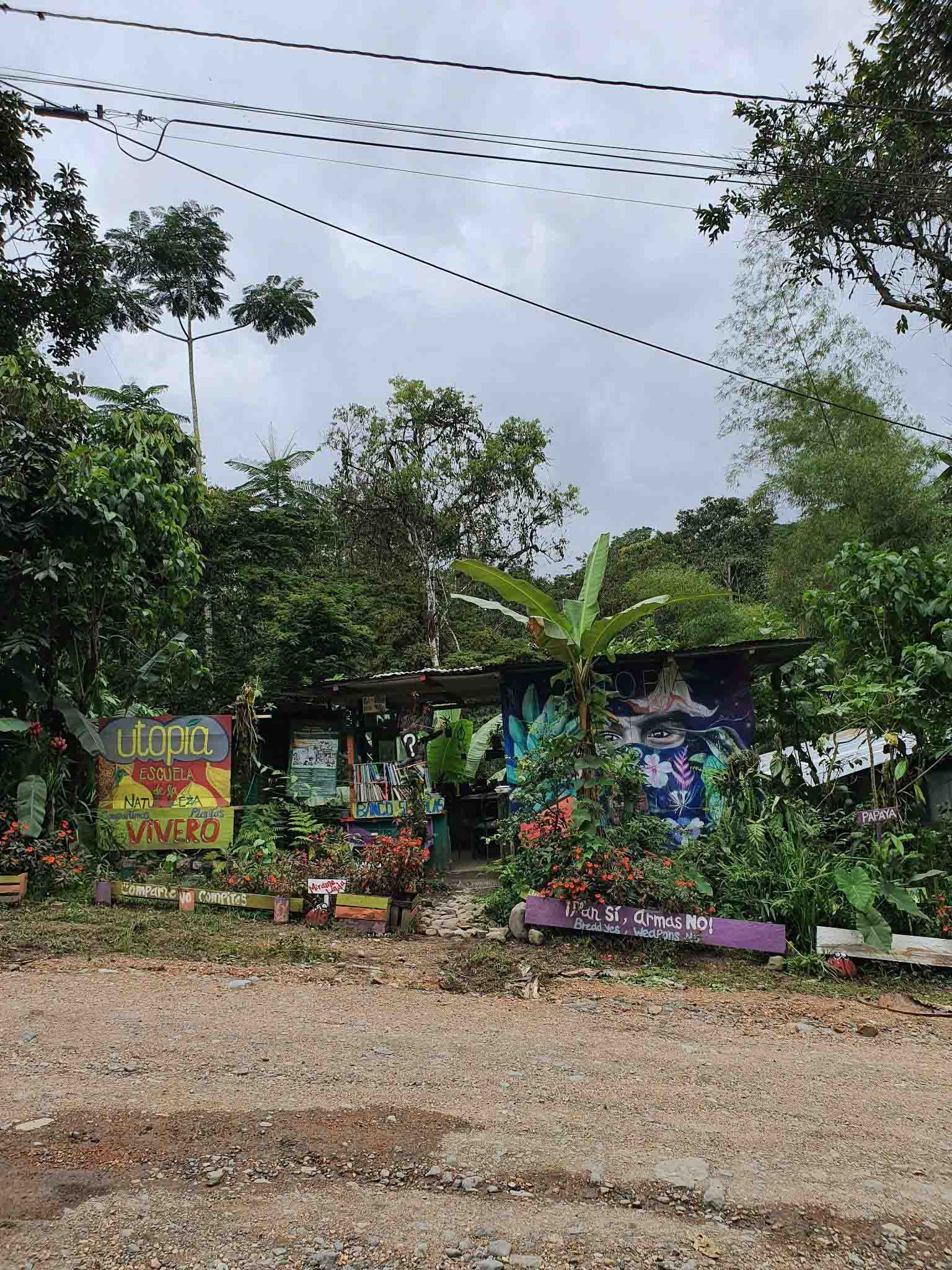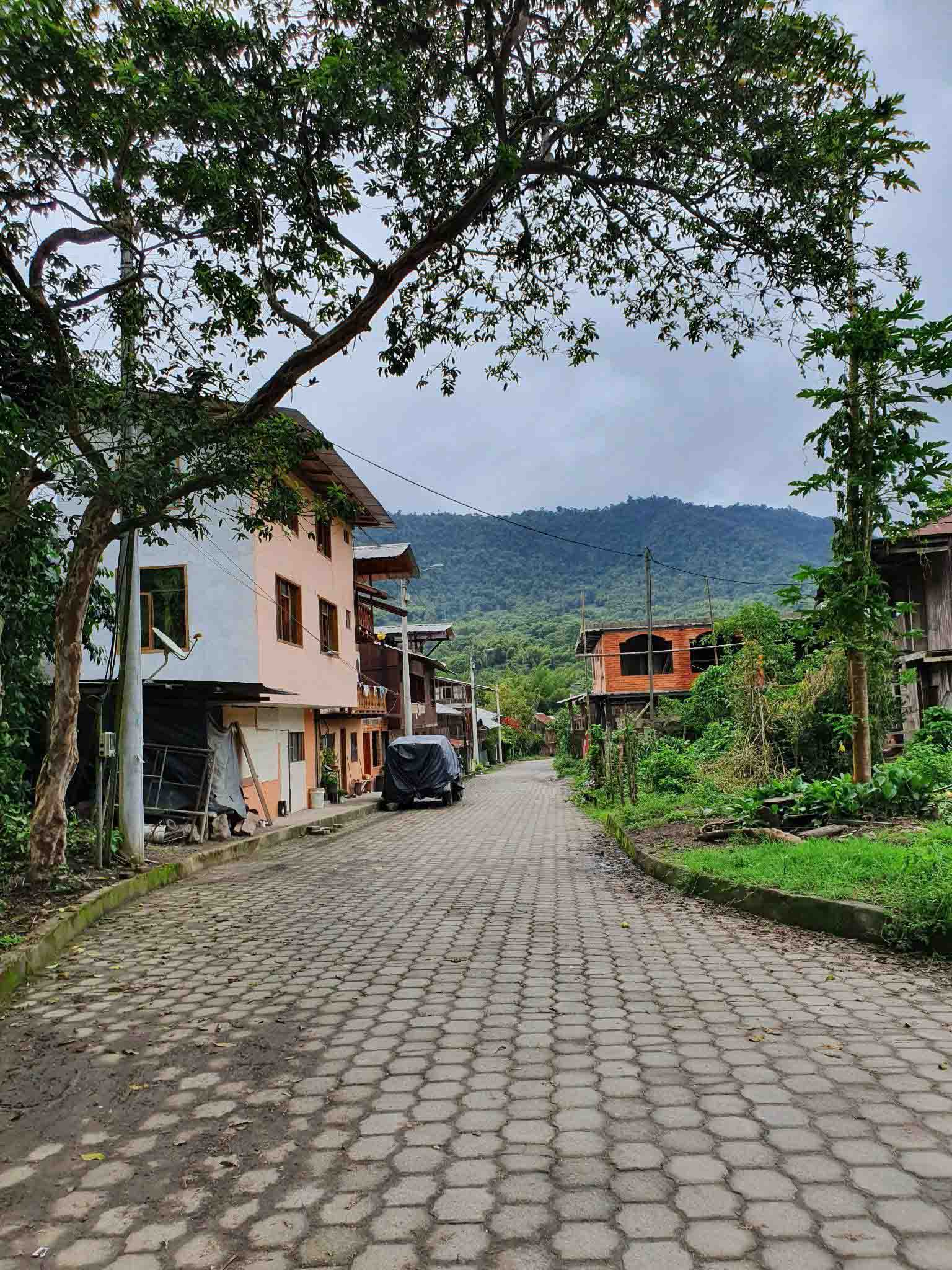 WHERE TO STAY
Because I was volunteering at the Cinnamon House my stay there was free. Our hostel was a little bit away from the main road, but Mindo is so small that everything is within a walking distance, so you should not consider the location a problem. I really loved that place full of colibris and huge butterflies and I recommend it to all the backpackers as it is also one of the more budget-friendly options out there. At the time I was working there it was only 10$/night, which in Mindo is really cheap. There are maaany other places to choose from depending on your preferences. If you came to Mindo mostly for bird-watching Voyagers travel offers a guided Mindo Birdwatching tour with specialist guides, transportation and all pre-scheduled arrangments. You can also choose a place like The Birdwatcher's House where you can observe them straight from your balcony. If you're searching for luxuries you can choose Las Terrazas de Dana Boutique. Long story short everybody will find something to their taste here.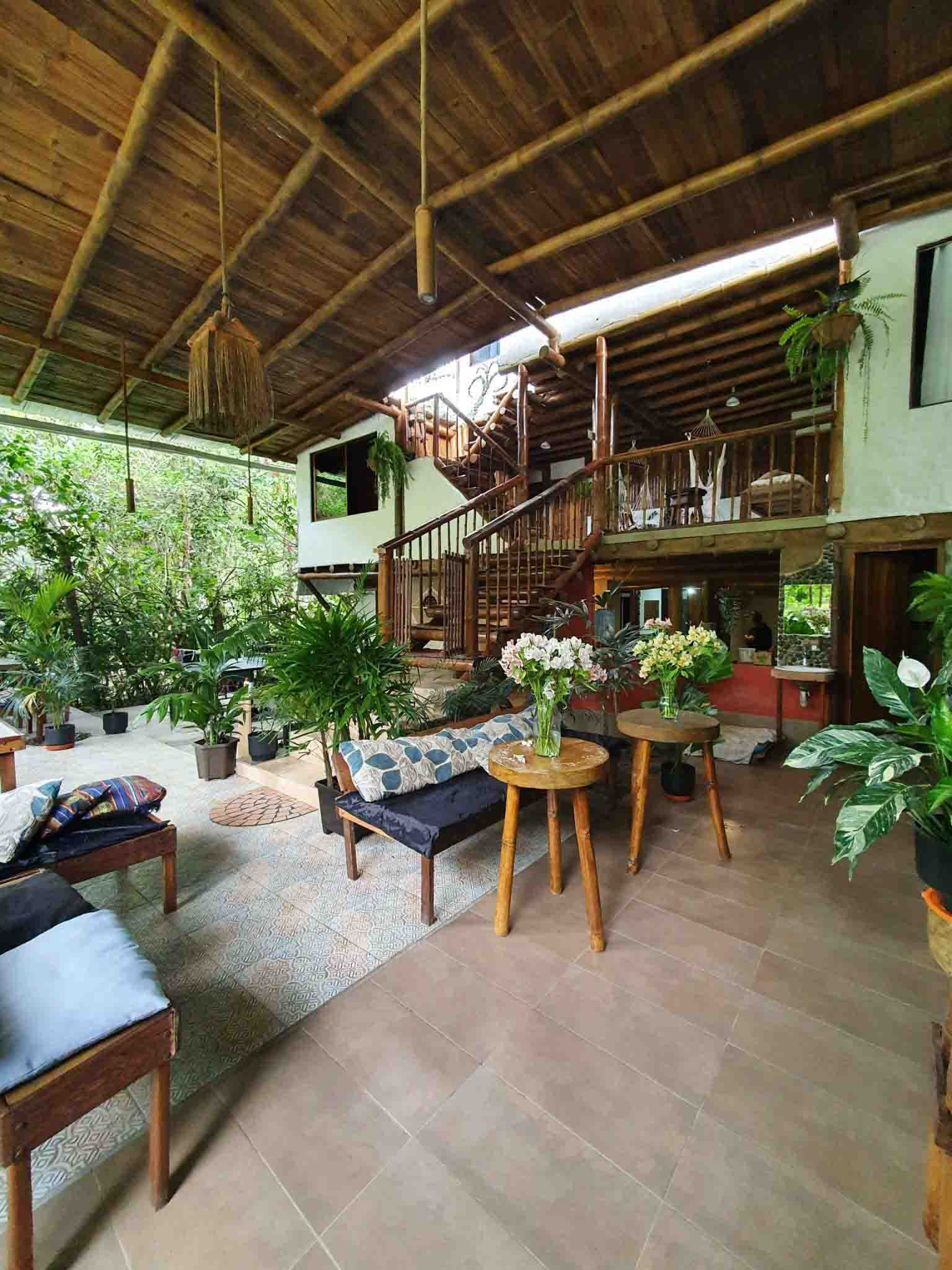 For a more scheduled visit to the many unique locations around the different areas of the country you can book well organized Ecuador tours through the Voyagers reservations team. If you are look for a trip to the Galapagos I recommend visiting the Voyagers Travel deals section.



WHEN TO VISIT
There are basically 2 seasons in Ecuador - dry and wet. I've lived in that country for 2 years and in my opinion, they don't really differ that much (at least not in the mountain or jungle area, cause at the coast there's a huge difference). I was in Mindo in March, during the rainy season that lasts from January to April and it was obviously wet but the locals told me it rains throughout the whole year. Maybe a bit less, maybe at different hours but it does. Definitely pack a raincoat, some good waterproof hiking shoes, and a hat. The weird thing was the weather schedule - it was raining every day from 2 to 5 pm like clockwork. Note, that if you are coming to Mindo for bird watching the wet season is the best time to visit - that's when they are the most active.

Another thing you should prepare for is the humidity. It was a bit of a shock to me when I first came. Within a few hours, everything in my backpack was wet. I was waking up with my sheets and pillow wet. Everything felt wet, then it was drying off throughout the day and getting wet again in the evening. I adjusted to the weather by waking up at 6 am every day, packing in all my outdoor activities in the first part of the day, and saving the afternoons for chilling, cooking, and work.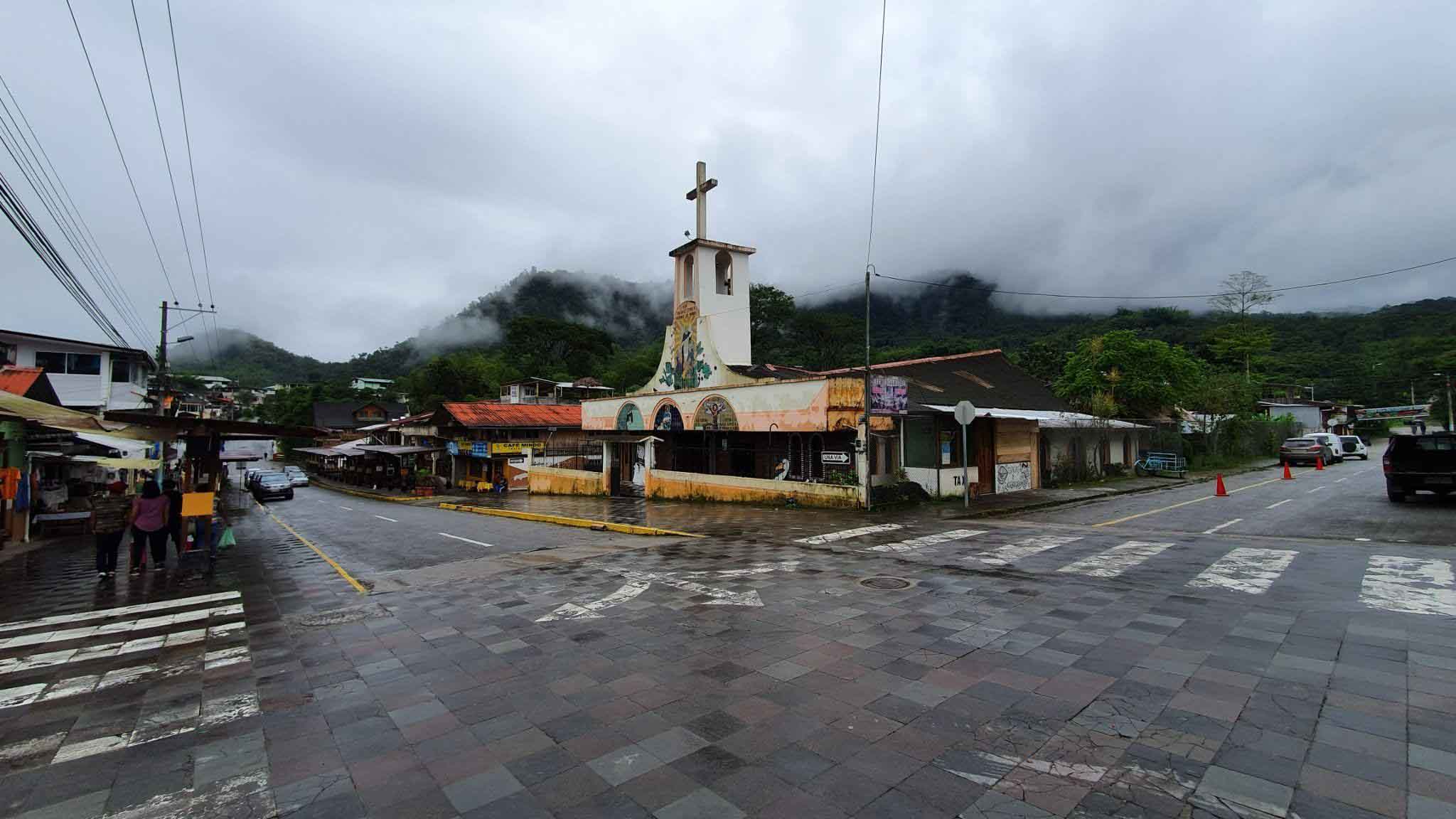 BIRD WATCHING
Speaking of the activities, let's get to the good stuff! Obviously, the first thing to mention must be bird watching. Mindo is one of the world's capitals for this activity as it holds as many as 465 different species hiding around its corners. I have to admit I've never been really interested in spotting birds but my stay in Mindo changed my mind forever. It started on the first morning in the forest. I woke up around 6.30 am by my wet pillow, went to our hostel's outdoor kitchen to get some coffee, and saw 3 hummingbirds playing around the feeders hanging in the lobby. Each one of them was slightly different and all of them were astonishing, especially for a person who's never seen a colibri outside of the Pocahontas movie. This convinced me to give bird watching a try.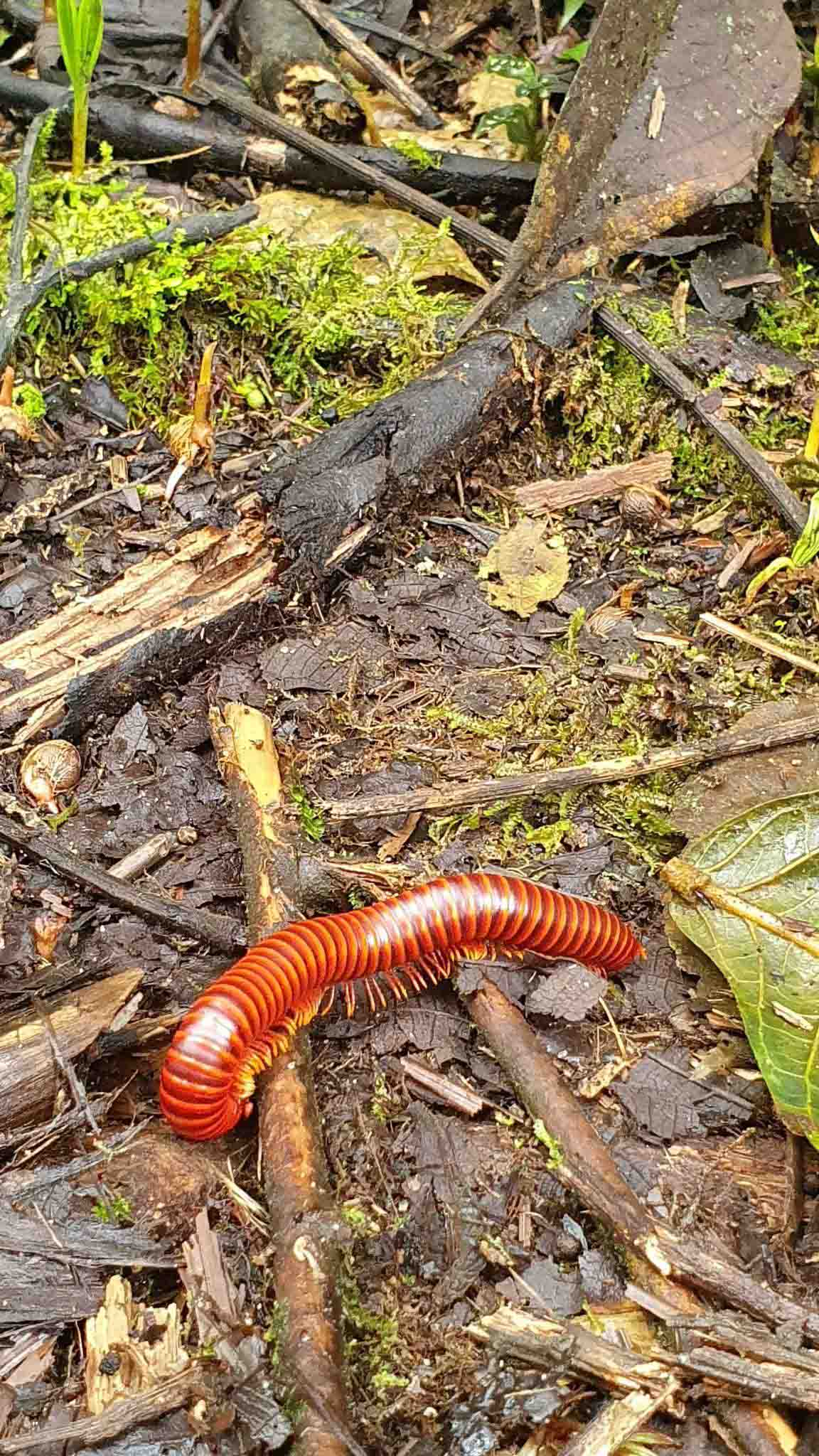 There are a ton of different options available in the village, depending on your level of interest, budget, and knowledge of the subject. As a newbie, I chose to go to The Yellow House with my friends, one of whom is a bird enthusiast, and acted as our guide for the day. The place is a starting point for a few beautiful trails through the forests where you can spot many of the most famous Mindo birds like quetzals or toucans. The main trail takes you to a viewpoint with an amazing view. It's best to start the hike around 5.30/6 am, cause the birds are most active in the early morning. Remember to wear a rainjacket and pack your binoculars - an error we committed. We only had 2 pairs for 5 people and very often the bird would have already flown away by the time the next person was taking hold of the binoculars.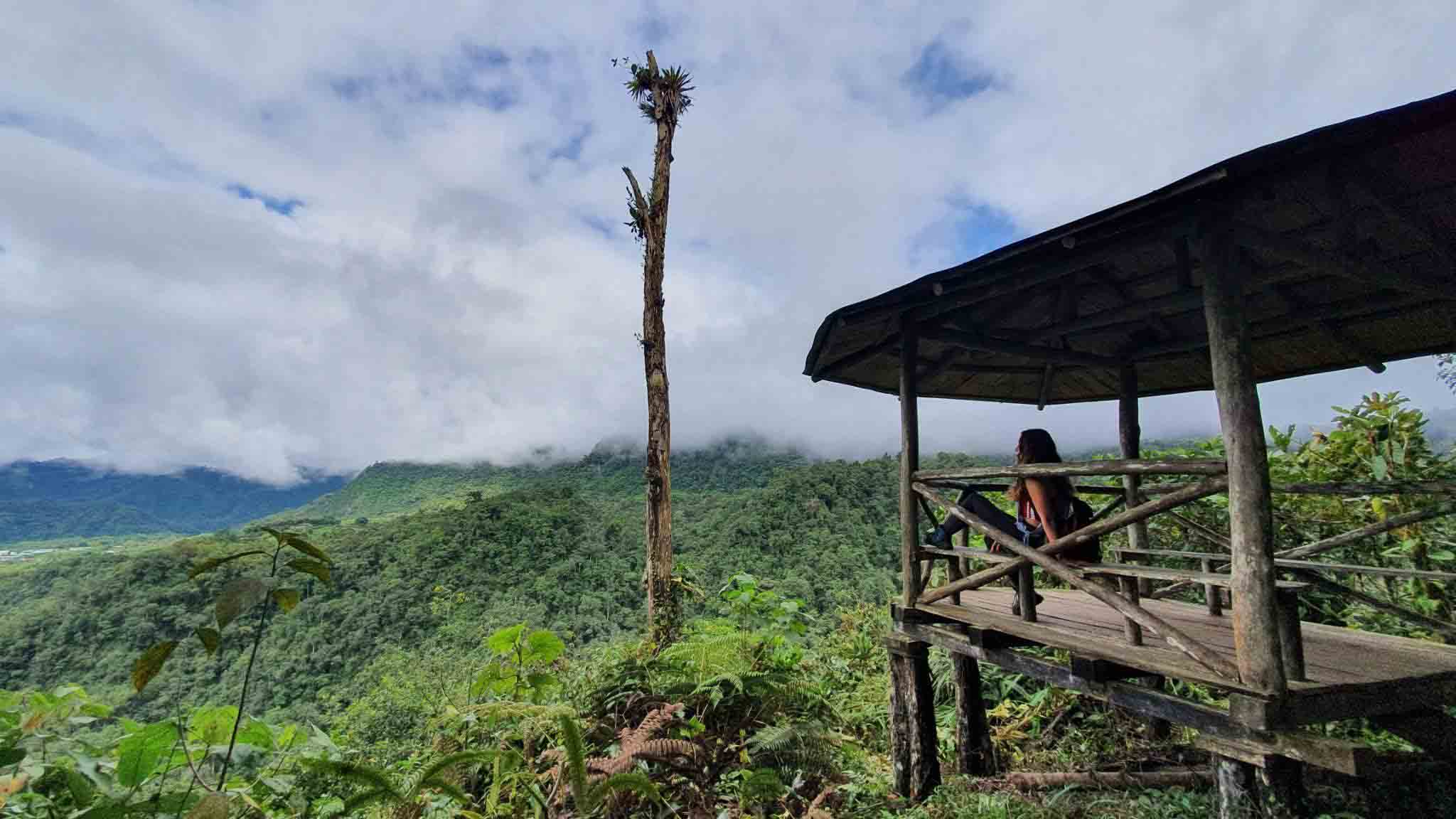 We managed to spot quite a lot of species including at least 2 different types of toucans and a quetzal. The last one made my heart beat faster cause as a Latin American major I studied a lot about the important part that birds played in the indigenous cultures of Central and South America. Even if you don't see any birds, the hike is beautiful and there are plenty of interesting plants and insects to observe. We were told sometimes you can also see monkeys and the spectacled bear!



If you wanna approach the subject more professionally you can always hire a guide in the village for 3-4h which costs around 50$. Another option is buying an organized tour like the ones from Voyagers Travel Company or staying at one of the lodges that are dedicated to bird watching entirely like the aforementioned Birdwatchers House.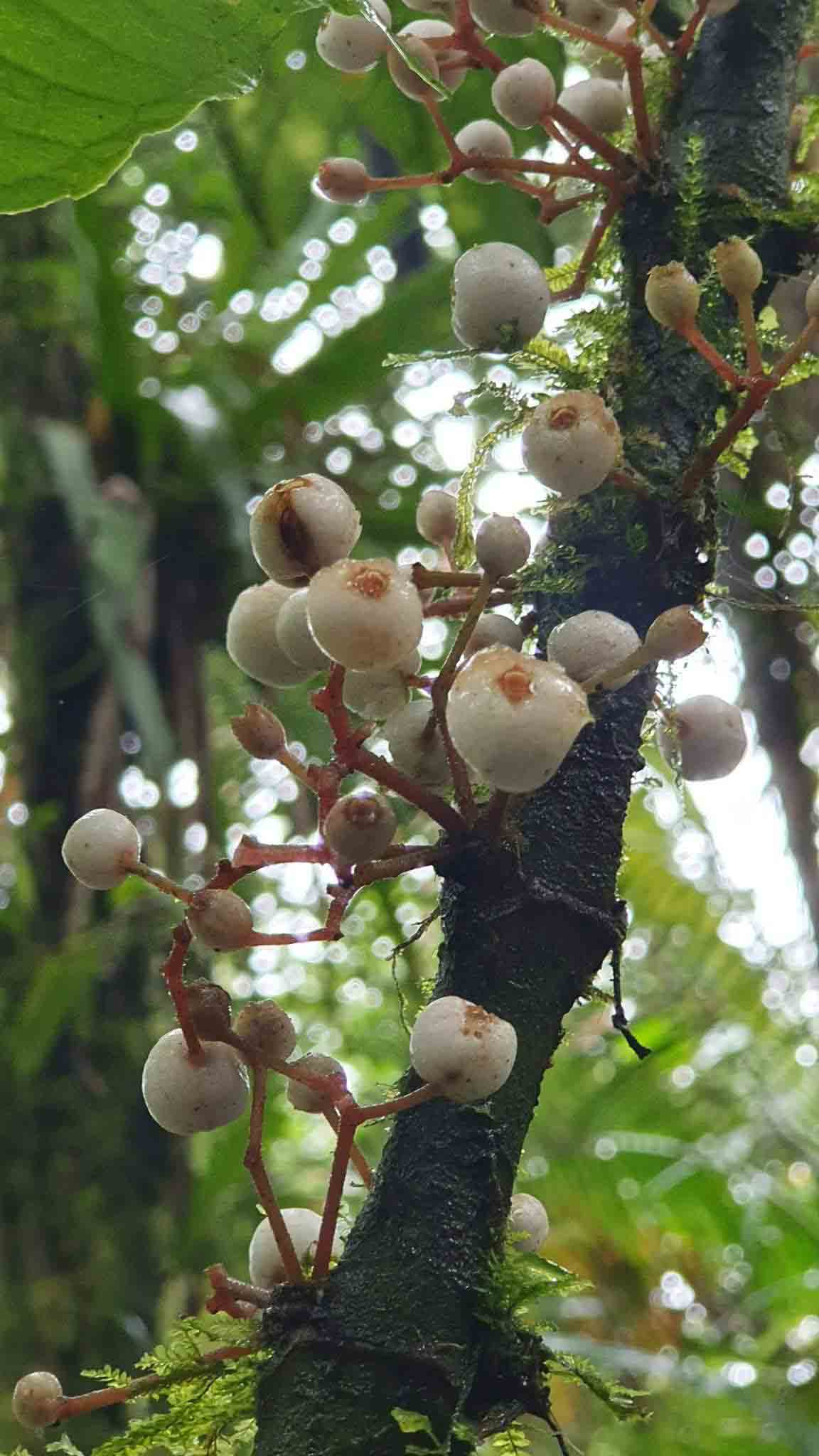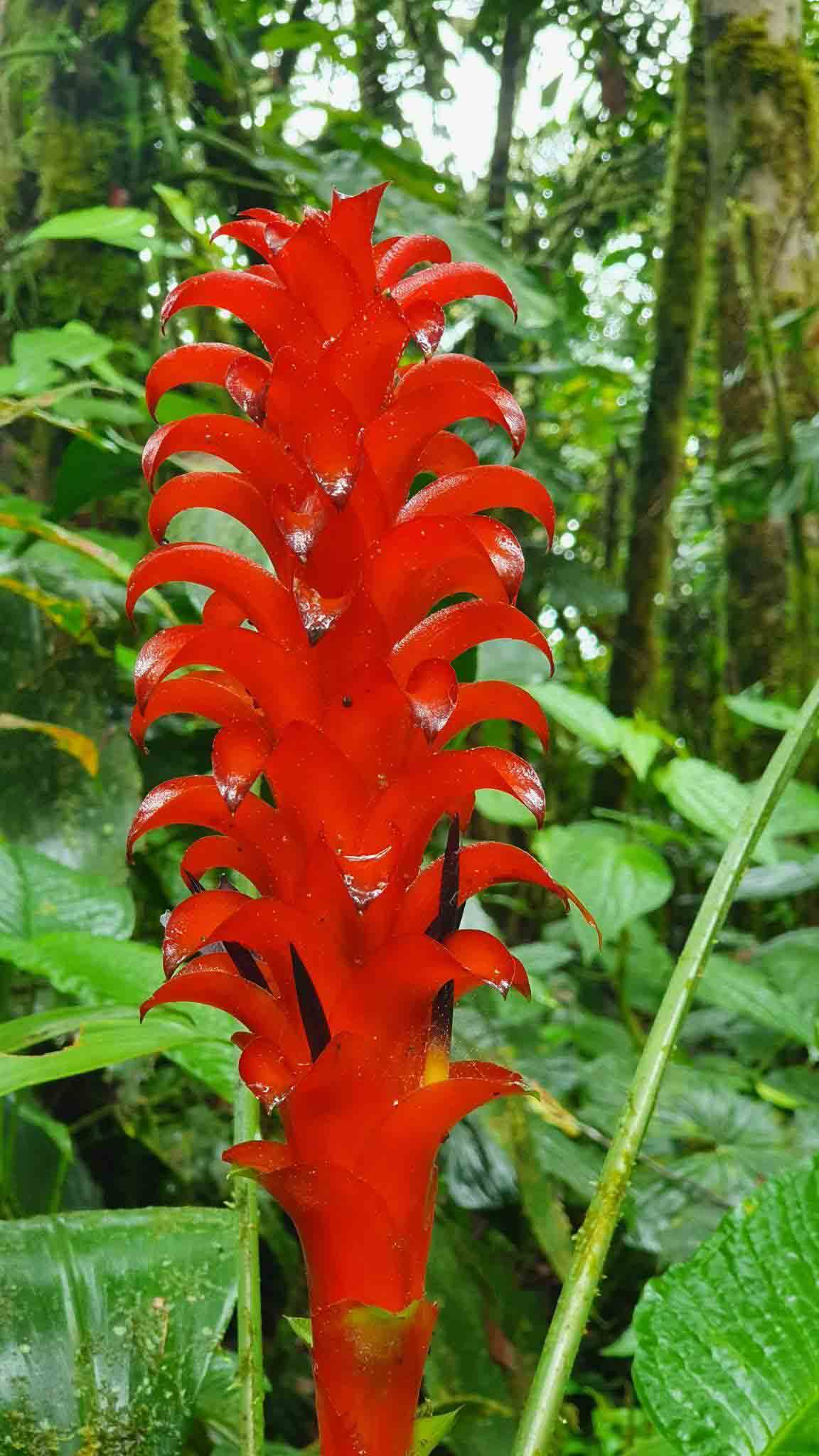 BUTTERFLY WATCHING
My initial approach to butterfly watching was even worse than to bird watching. That is to say, I didn't understand it as an activity. I do love butterflies, they are beautiful and I know that there are thousands of species to discover, but do I really want to pay for comparing one wing to another?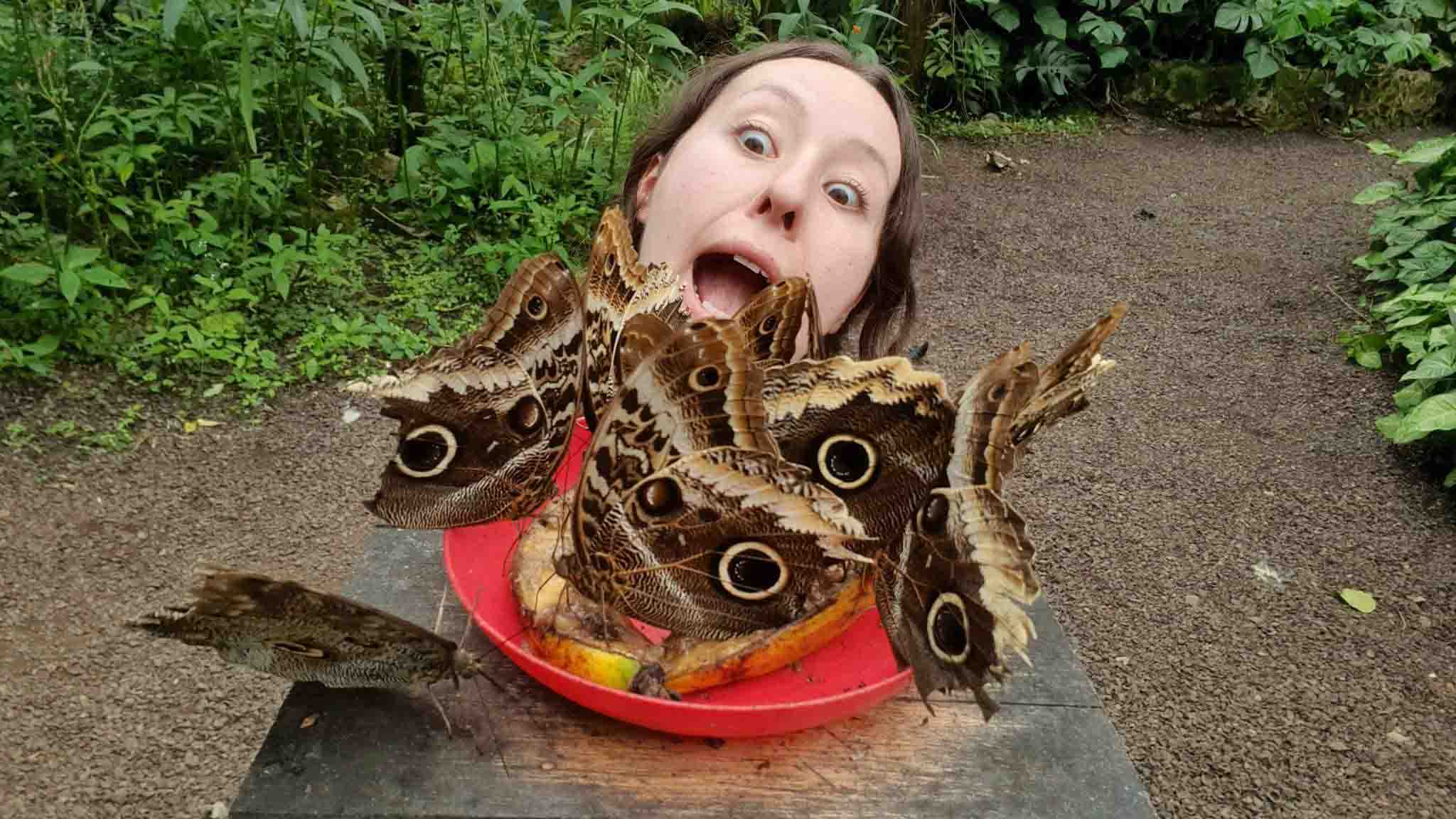 Again, my opinion changed on my first day, when a butterfly the size of my head flew straight into me as I was eating dinner. At first, I thought it was a bat. I did quick research among the locals and they told me the best place to go is The Butterfly Farm which I did the following morning. I recommend you walk there instead of taking a taxi. It's really pleasant, you can admire the local color and the lush green of the fields.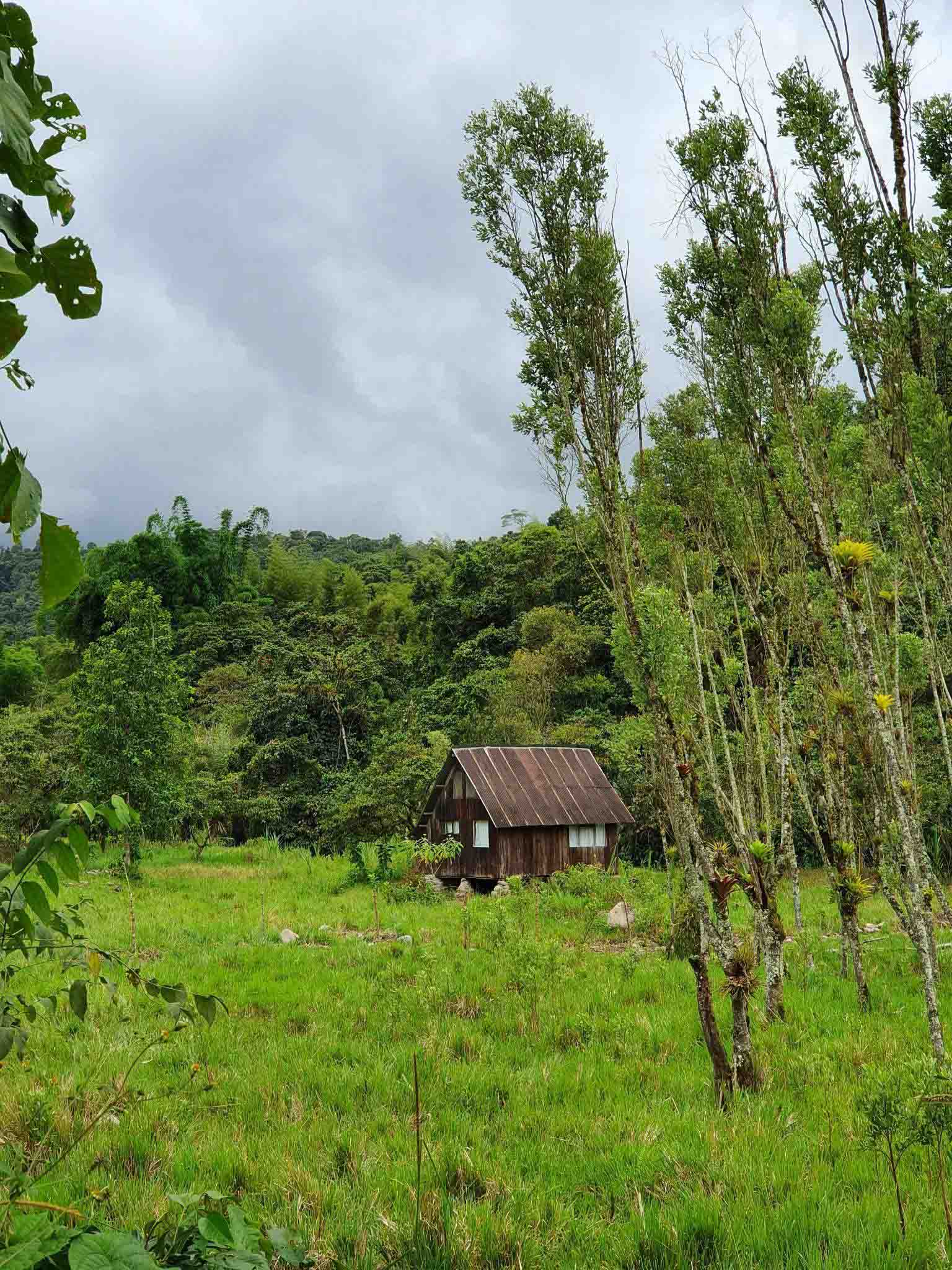 Once I got to the farm I spent the whole day there. There are thoooousands of butterflies of all shapes and sizes flying around you, a lot of educational information and a little garden with bird feeders where you can watch the hummingbirds too. I actually stayed there for such a long time that they closed me inside and it took me half an hour of screaming until somebody came and opened the gate. Well spent 8$.
NAMBILLO ECOLOGICAL RESERVE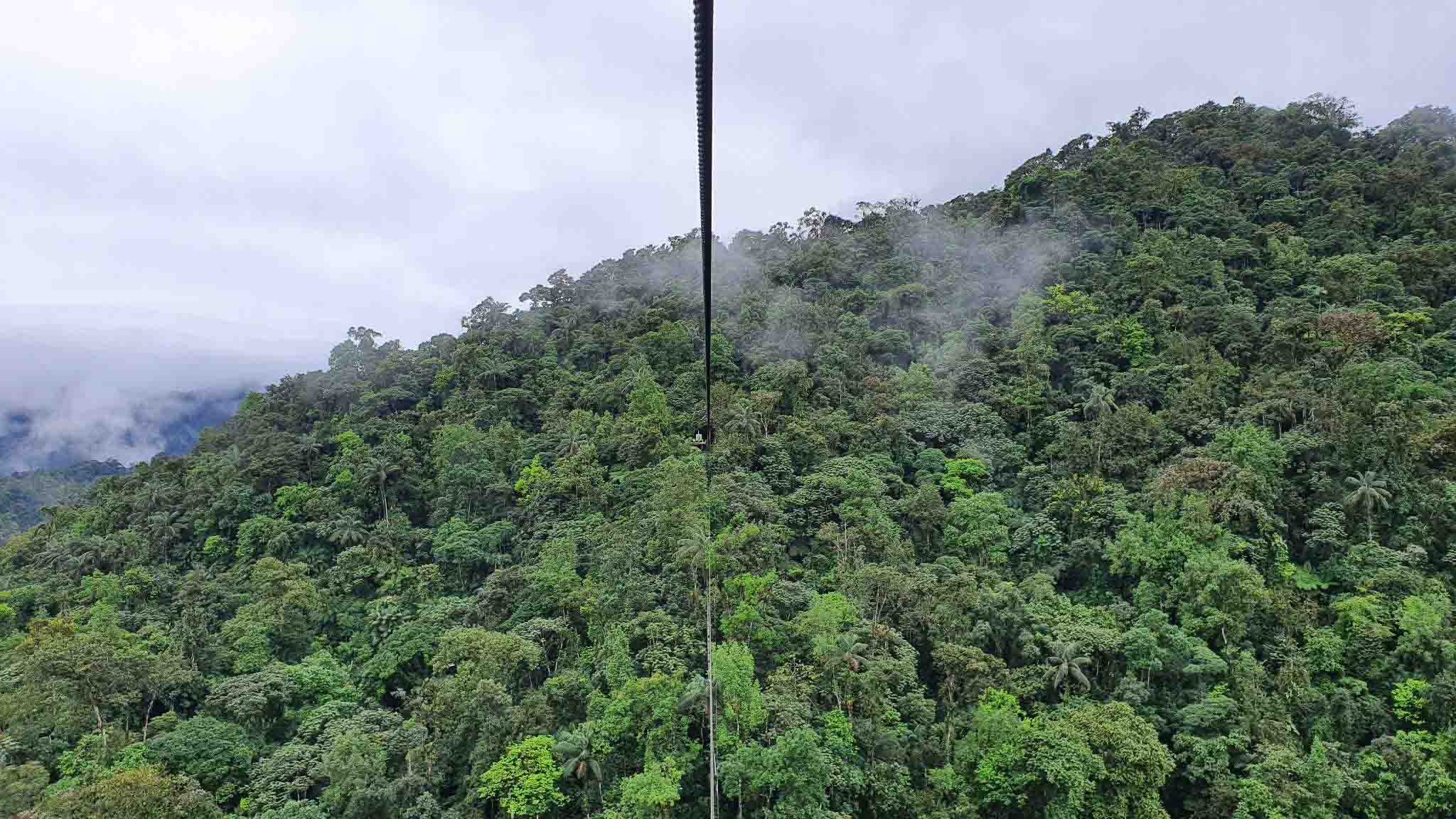 Mindo is full of hikes and you can enjoy the Cloud Forest on every one of them, but the most famous without a doubt is the 7 Waterfalls Hike. To get to the starting point you can walk (around an hour along the road, not that pleasant to be honest), or take a 6$ taxi. It's best if you find more people to go with you so that you can share the price. You can also hitchhike, as I did on my way back but you have to be lucky, cause this road is mostly transited by taxis.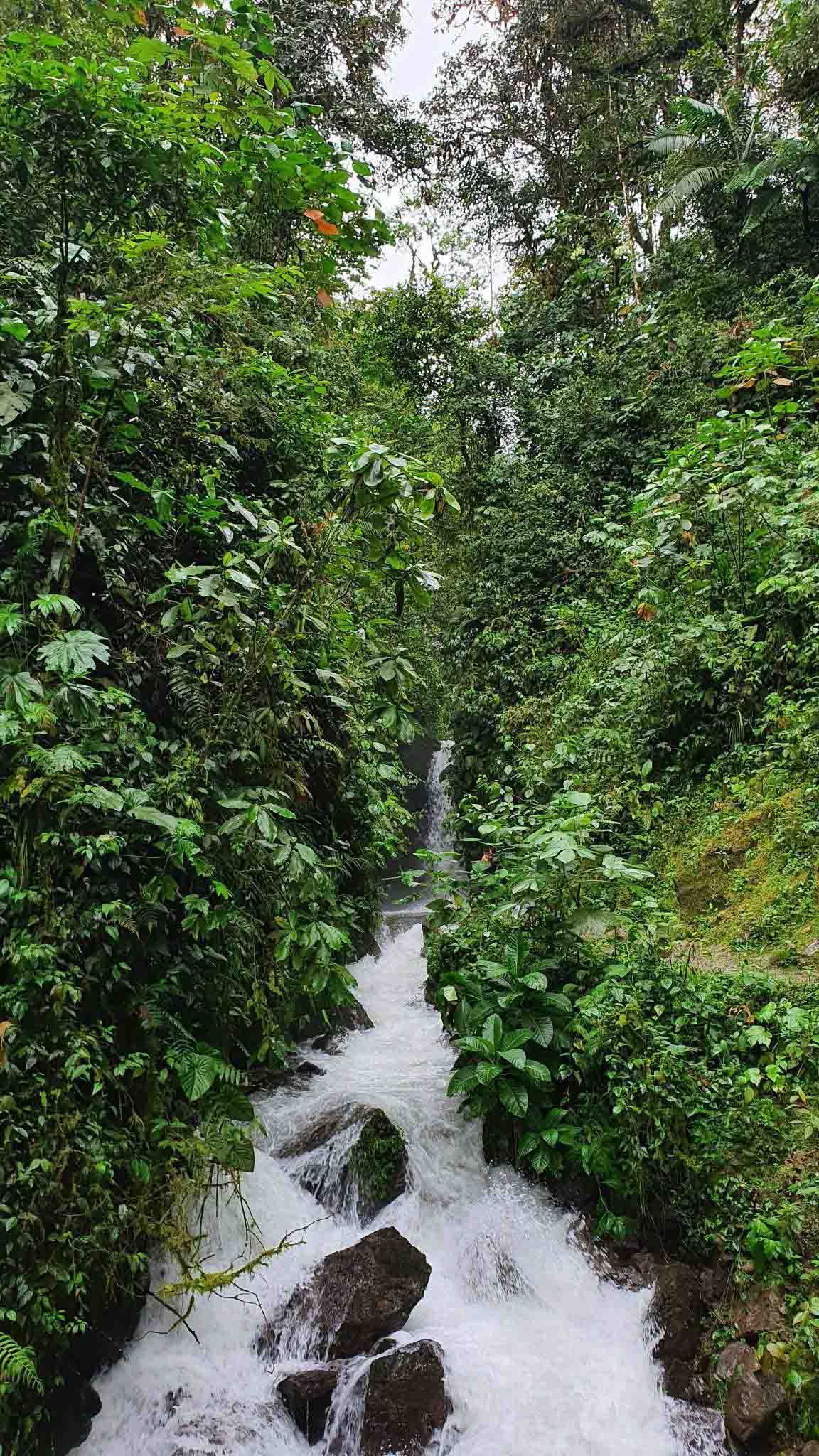 You get off at the famous Tarabita, which means a Cable Car. It's old, yellow and I loved it. Totally worth the 5$ return ticket. There are 7 different waterfalls at the Nambillo Ecological Reserve. You can choose the path on the left and see 6 of them, appearing one after another during the 1-2 h hike, or go right to reach the 7th one. I recommend you start the day early and do both. The second route takes around 1-2 h as well and I really liked this lonely waterfall with an old slippery staircase leading to it.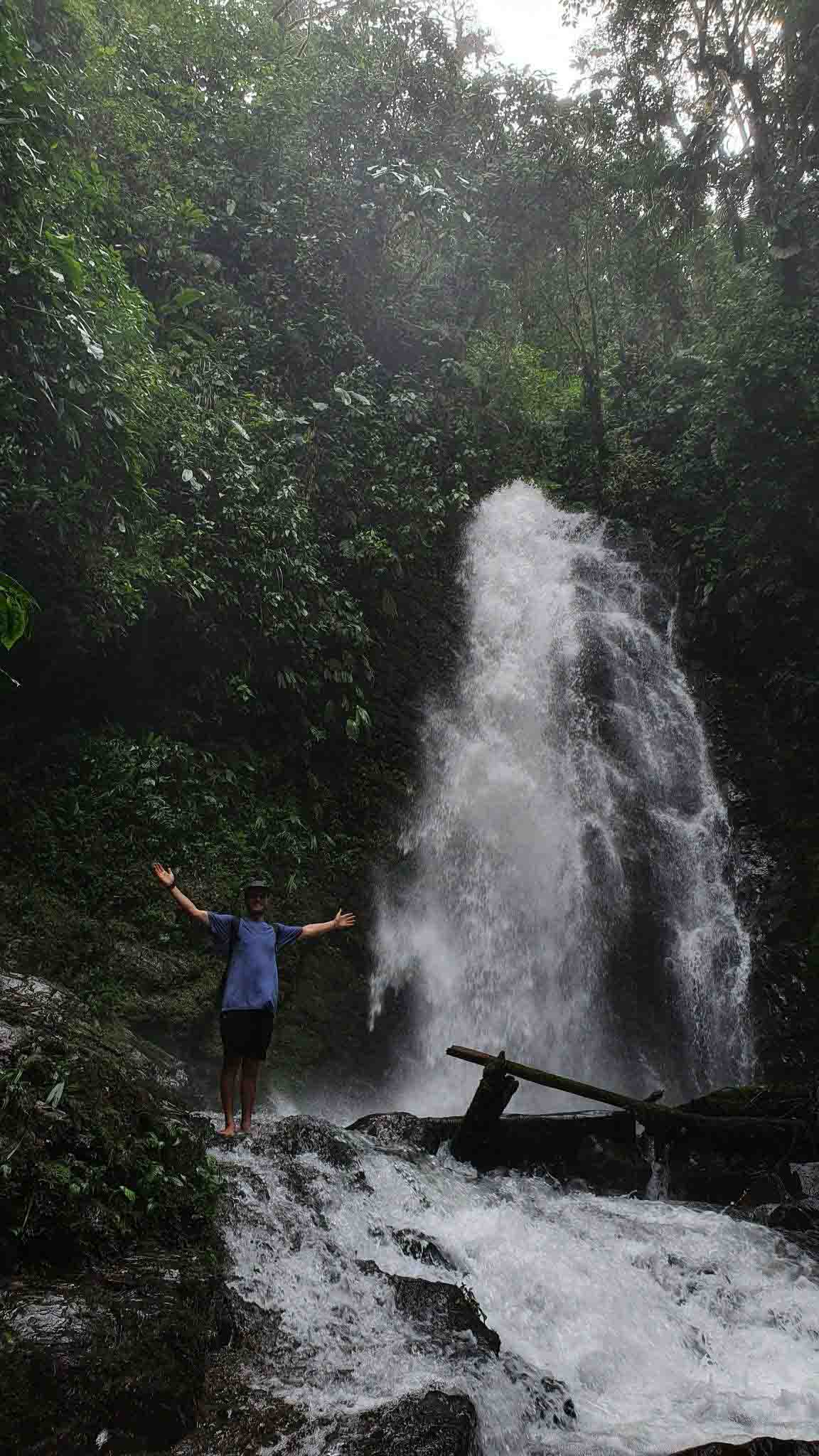 There's also a hidden gem in the Nambillo reserve that I discovered a year after my first visit to Mindo. I came with somebody who knew another entrance to the reserve. The hike goes straight down for around 40 minutes and then you get to a place that used to be some kind of public pools or maybe camping. When we were there, however, it was either closed for the season or abandoned and we decided to camp there for 2 nights. There is a slide in the middle of the forest, little pools made of blue tiles, bathrooms, and - the best of it all if you like thrills - a 10m high jump straight to the river! There were even life jackets available (which you should definitely use if you decide to jump). I just want to say I don't encourage you to do that, I just like cliff jumping and that sort of thing, but it can be dangerous so take care and don't go there alone!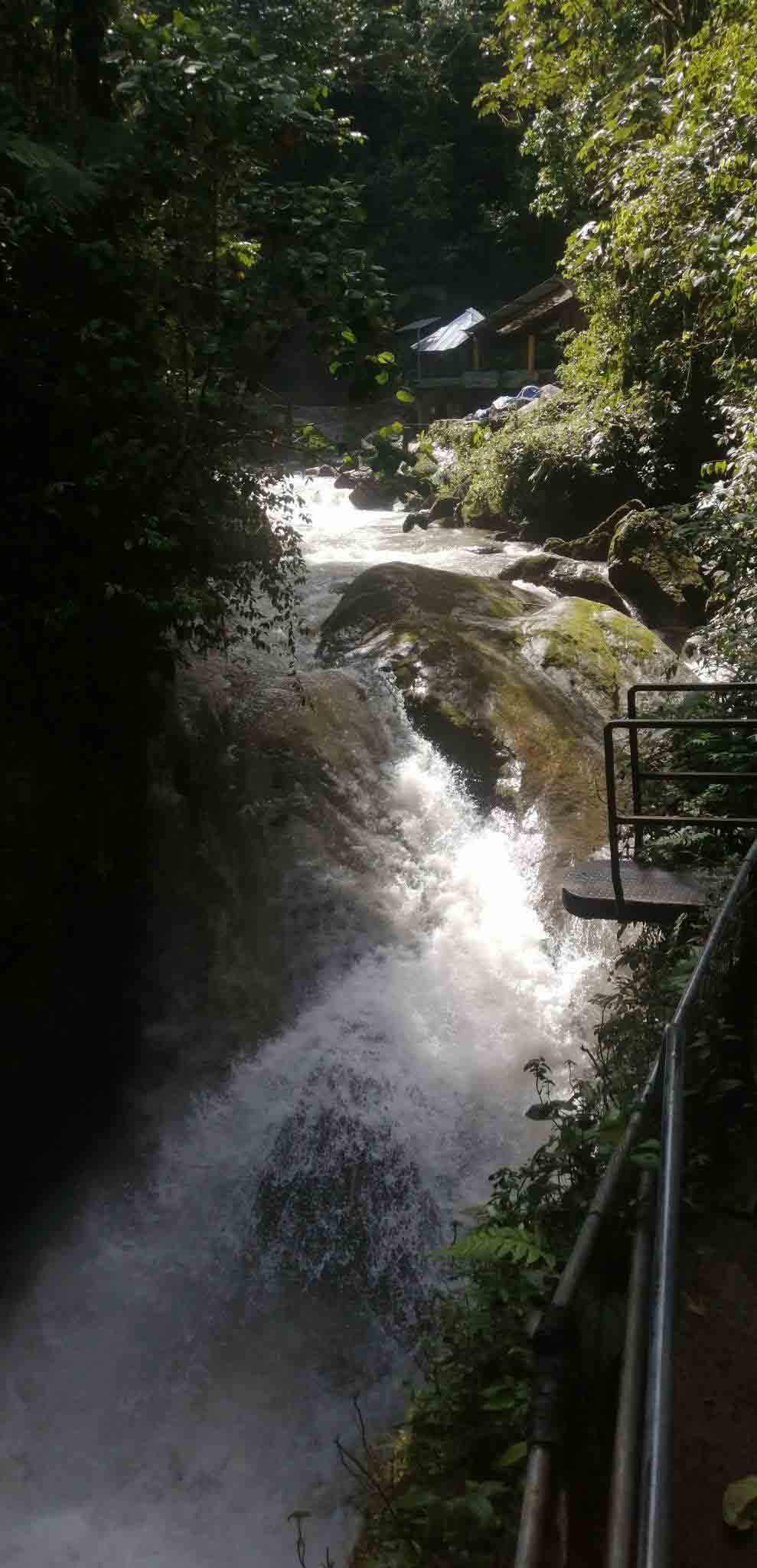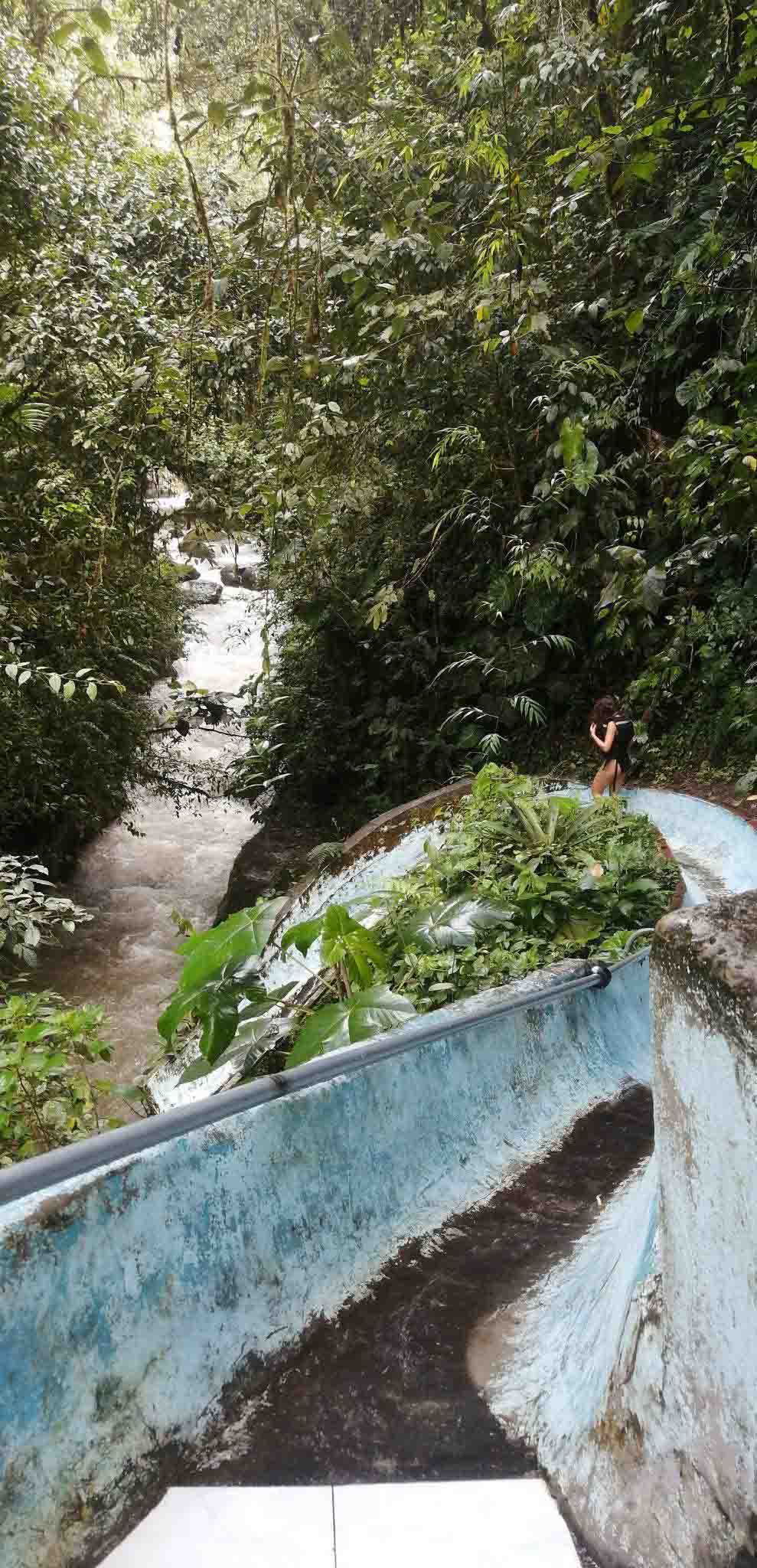 ZIPLINING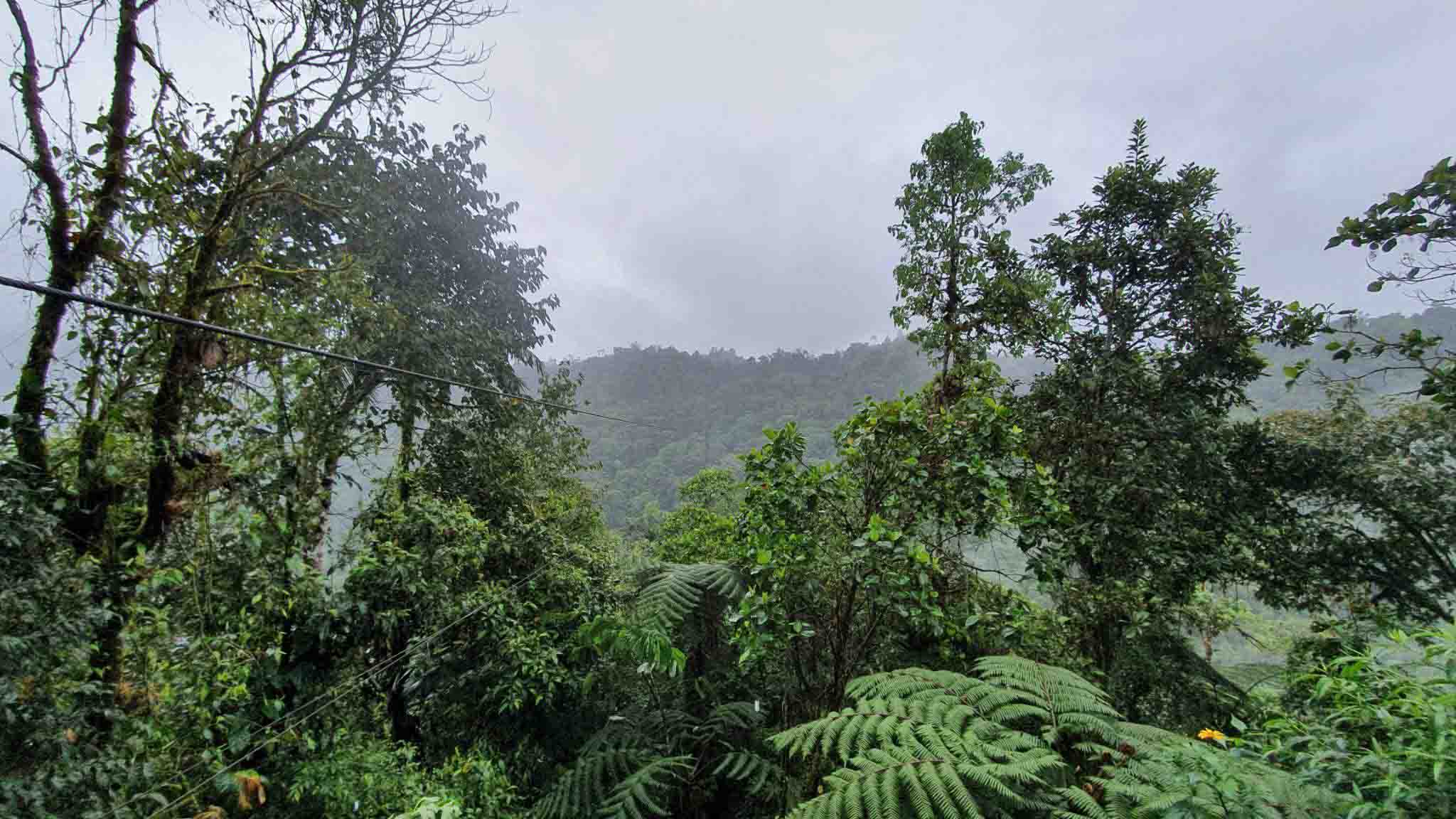 When we were on our way back from the waterfalls I saw one of the canopy places on our way and I impulsively decided to get out of the taxi and try. I love everything that has something to do with falling or hanging in the air and the few times I tried ziplining before were thrilling. I went to Mindo Ziplines which offers 10 different cable routes and costs 20$. I have to say I was expecting it to be a little bit more extreme and much quicker, but the views and the guides made up for this slight disappointment. Floating above the cloud forest is definitely a unique experience and the staff goes out of their way to make you laugh and provide you with some nice photos.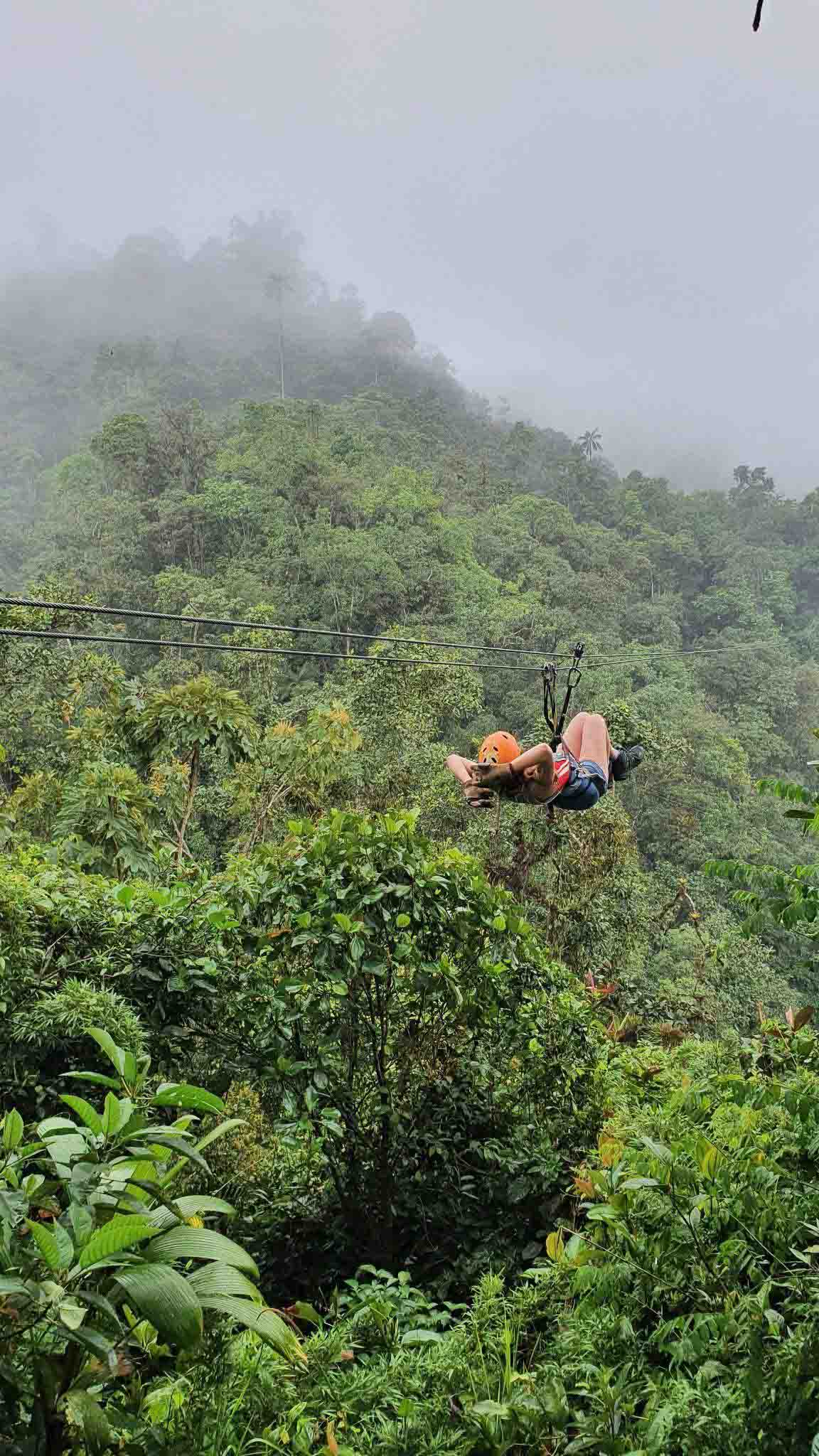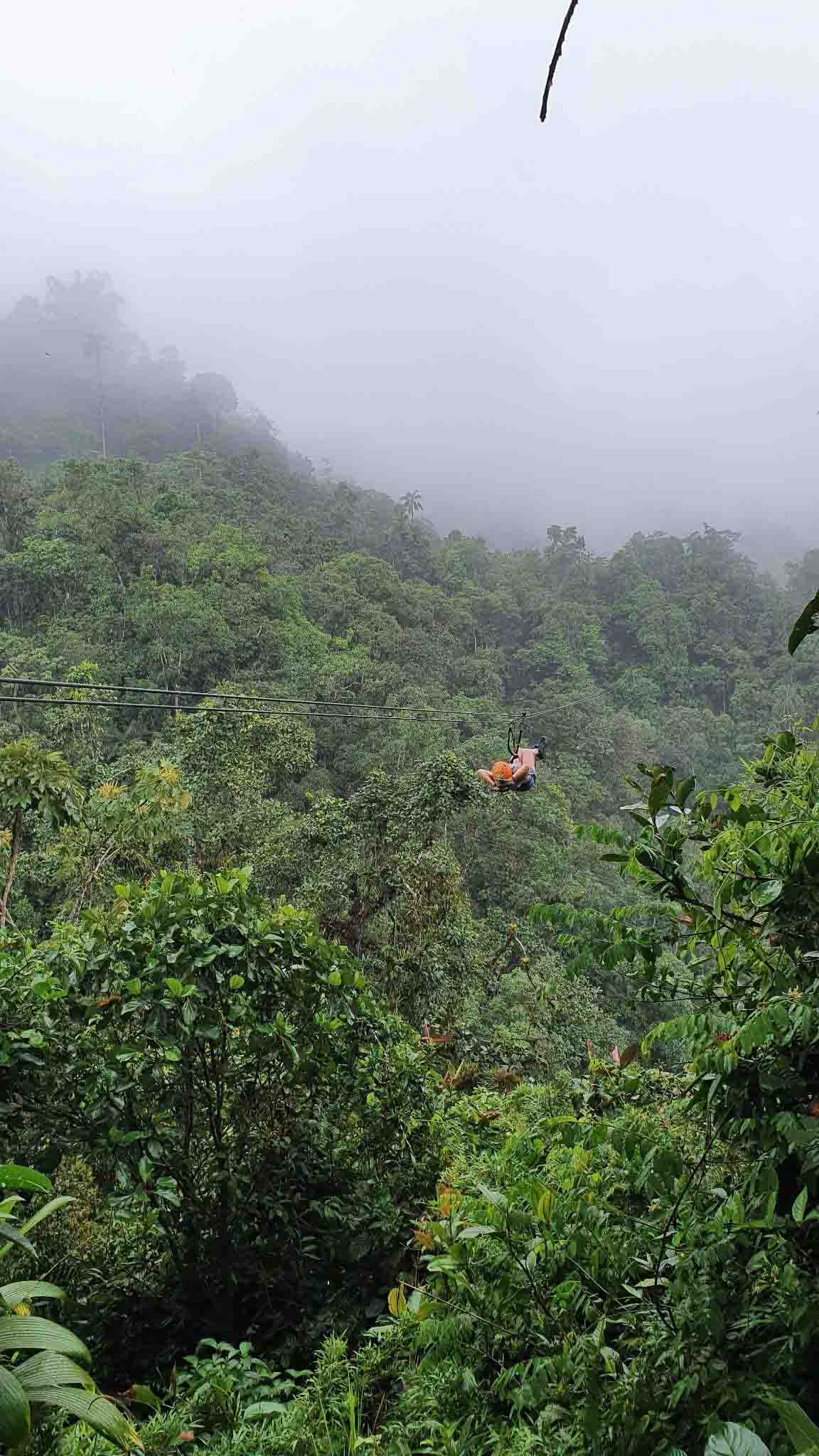 TUBING AND RAFTING
Tubing and rafting are extremely popular activities in Mindo and at first, I really wanted to try the first one. I have never seen people tying tubes together and going down the river like that. I decided to ask around first and most of the people told me that the best place for white water sports is Banos de Agua Santa. Since it was on my itinerary anyway I decided to save these activities for later. If you are a budget traveler like me, you have to dose the activities a little bit, otherwise, you'll run out of money pretty quickly. You can get tubing and rafting tours in many places in the village. The prices vary depending on the river level, from as low as 6$/person for level 1 up to 35$/person for level 3.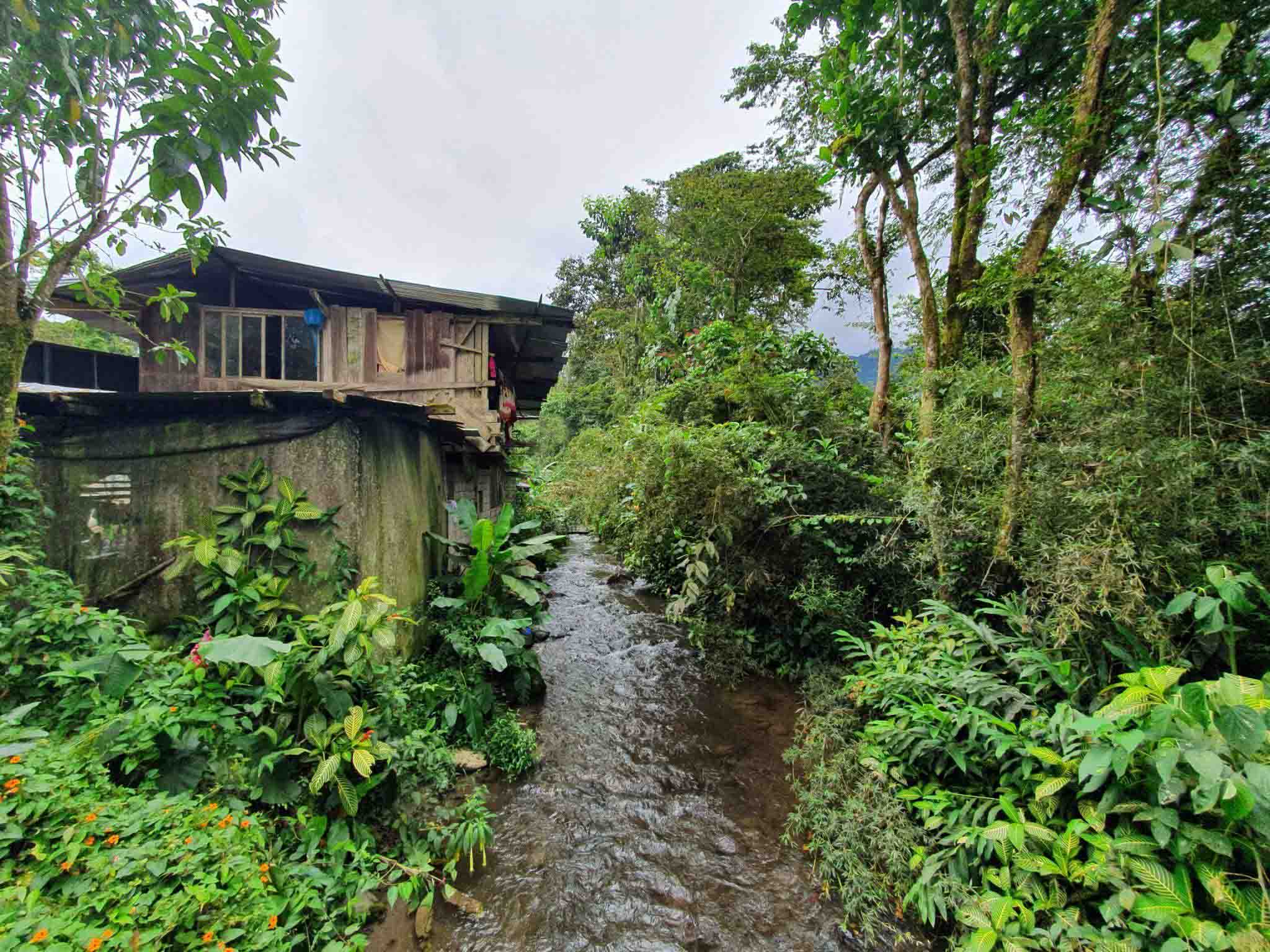 CHOCOLATE TOURS
Another thing I decided to do elsewhere was Chocolate Tour. There are a lot of places famous for their chocolate in Ecuador where you can get a tour and to be honest, I decided that the ones offered in Mindo were a little bit too touristy and organized for me. I wanted to go to the real chocolate Finca and volunteer there for some time to discover the whole process in detail (yes, I'm a chocolate freak).
If you decide to do it in Mindo or you do not have the opportunity to visit other areas of Ecuador (I heard it's really nice!) I was told that the best and the oldest tour is El Quetzal. They'll explain to you the whole art of chocolate-making from the seed to the delicious bar that makes our life better. The 1-hour tour costs 10$ (and you get to try the chocolate!)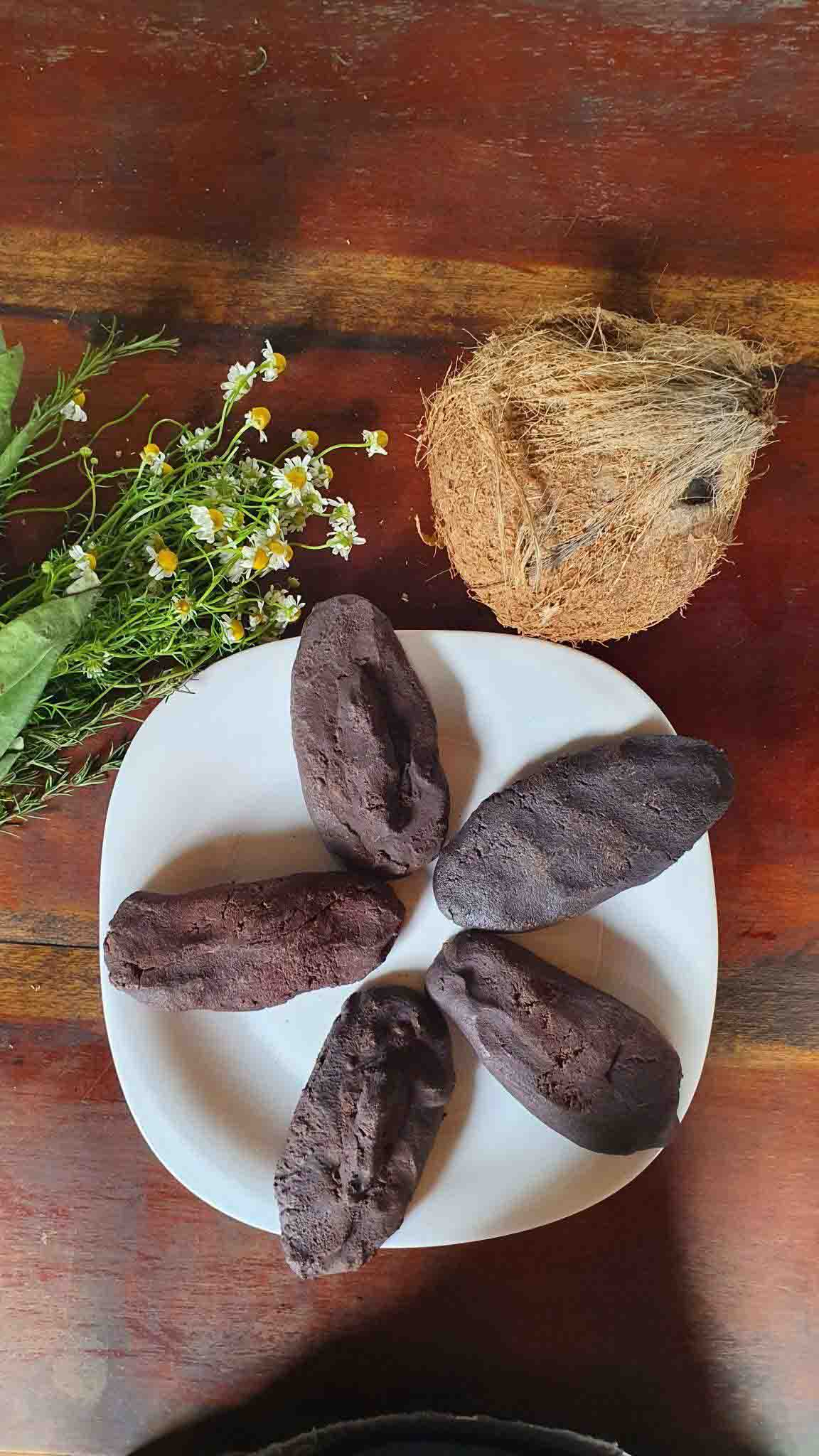 ORCHID GARDENS
Mindo is really famous for the variety and beauty of its orchid gardens and I really wanted to see that, but unfortunately, I was there at the wrong time. Most of the orchids bloom between June and October and I preferred to skip the gardens if I can't see them in full glory.
If you're lucky to go there during the blooming season definitely go there. Orchids are extremely variable beautiful and often really weird flowers. Definitely worth seeing for the 3$ admission.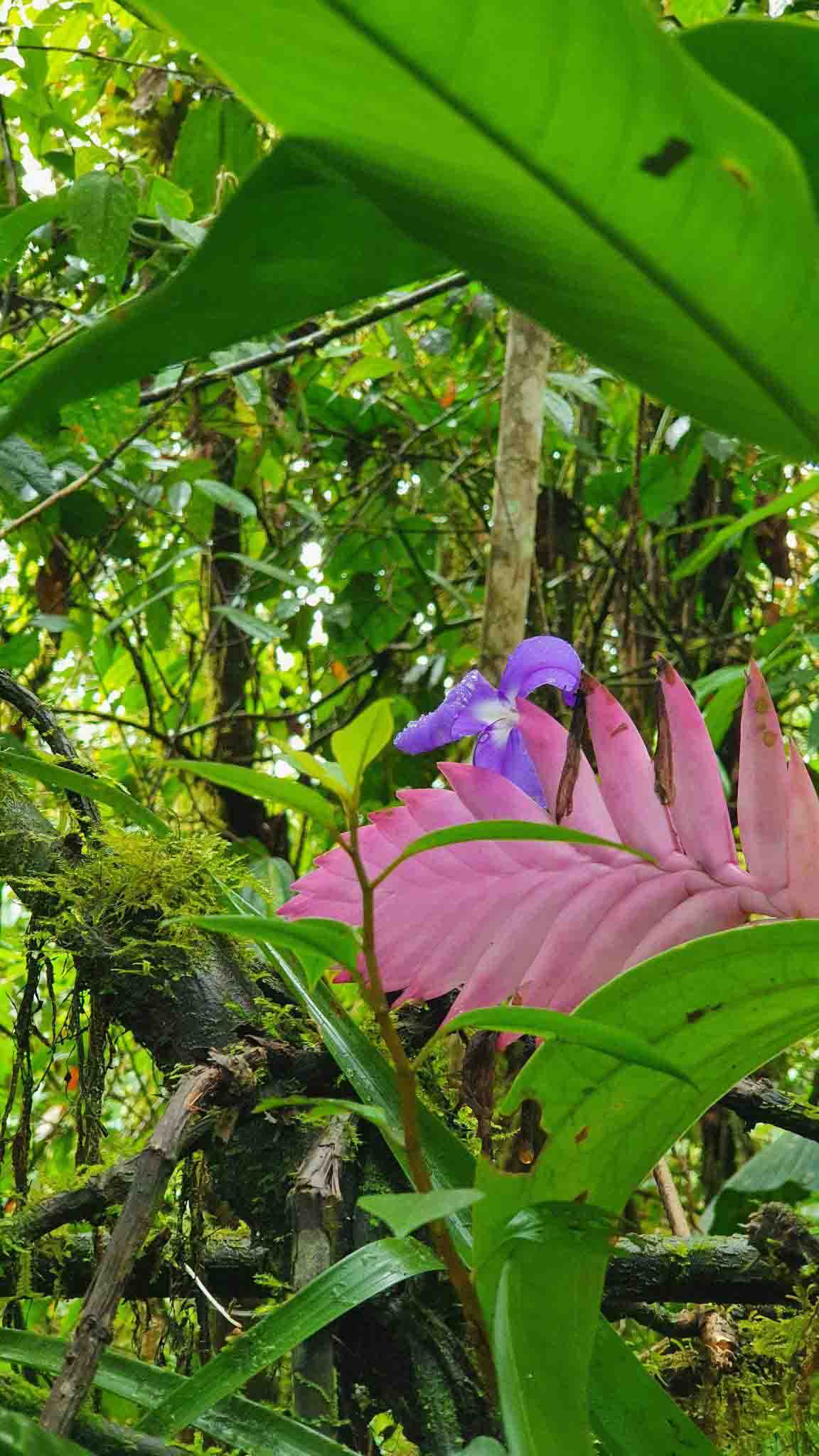 NIGHT WALKING AND THE FROG CONCERT
The Frog Concert is definitely the most original activity among the ones offered in Mindo, at least in my opinion. I heard divided opinions about it but I had a chance to join a tour for free as a hostel volunteer and I jumped on it. I have to say that I enjoyed every minute and the weirdness of the whole thing a lot. We were led to the Mindo Lago Hotel where we strolled through the trails around the pond spotting frogs and listening to their particular songs mixing together. I think when it comes to the Frog Concert it's all about the guide - hopefully you're lucky and you get a knowledgable guy like ours. Also, I recommend taking a glass of wine with you, it leveled up our experience!

Another type of nocturnal activity in Mindo is taking a guided jungle walk in the dark. I did it in Mompiche and a few other places so I skipped it, but if you've never done it yet, I definitely recommend it. The forest changes at night and gets wonderfully spooky. You have a chance to see different kinds of wildlife - snakes, frogs, and insects out of this planet. It costs 15$ per person and - again - try to get a guide that looks like he knows his stuff.
THE VILLAGE
Most people go to Mindo for a day or 2 but as a slow traveler, I consider my 2 weeks there a perfect time (a week would have sufficed if it wasn't for the work). Even if you don't want to do all the activities (I doubt anybody does that) there are just so many beautiful hikes around it that it's hard to skip any of them. There are also plenty of cool and "hip" places to eat or grab a coffee. I was mostly cooking for myself but there was an amazing arepas place at the main road that I kept coming back to all the time. There's also a big place with my favorite almuerzos(it simply means lunch) where you'll pay 2.50$ for a plate of soup a huge second dish (meat, chicken or fish) and a big glass of juice. To get there just go down the main street and turn right after passing the church on your right-hand side.