Ecuadorians call Cuenca "la ciudad mâs bonita" and they have a point. Guayaquil might have a nice street or two, and Quito has a pretty center and an impressive panorama, but Cuenca has it all and looks good from up close too. The city definitely has a European vibe to it. It has the best preserved colonial architecture in all of Ecuador, so you can feel a lot of Spanish and French influence while wandering the streets. Characteristic tenement houses, arches, columns, decorative balconies, and window frames. Cobbled streets lead to cute little squares filled with flowers. Wonderfully preserved colonial churches bow their heads to the giant queen of the Santa Maria y San Juan Cathedral, occupying its kingly spot in the very city cente.. One can understand straight away why it is called "the most beautiful of all cities" by the Ecuadorian folk.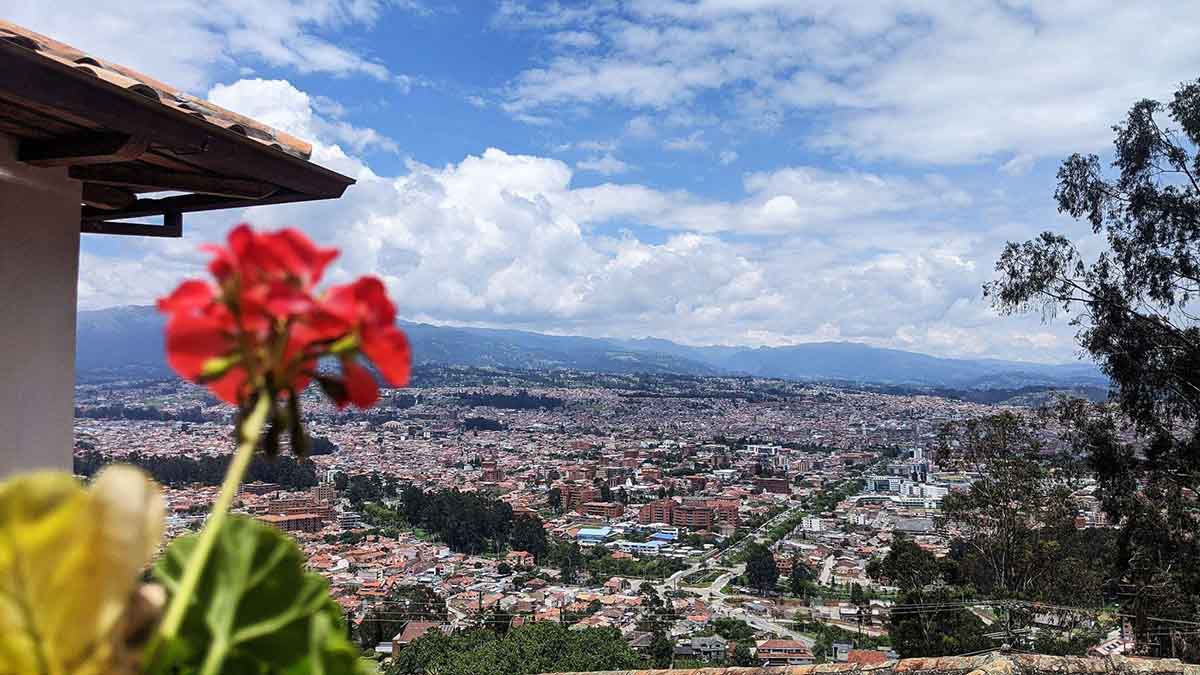 But Cuenca is not just about pretty architecture. It is teamed with cultural events, full of museums and history, crowded with hip places to eat and drink, and vibrating with nightlife when the sun comes down. Many people decide to skip it since it's a little bit out of the way but if you want to see another face of Ecuador you should clear up a spot in your calendar. Splurge yourself with a little bit of culture, fashion, elegance, and luxury. Not to mention, that Cuenca is also the cleanest and the safest of all the big cities in the country.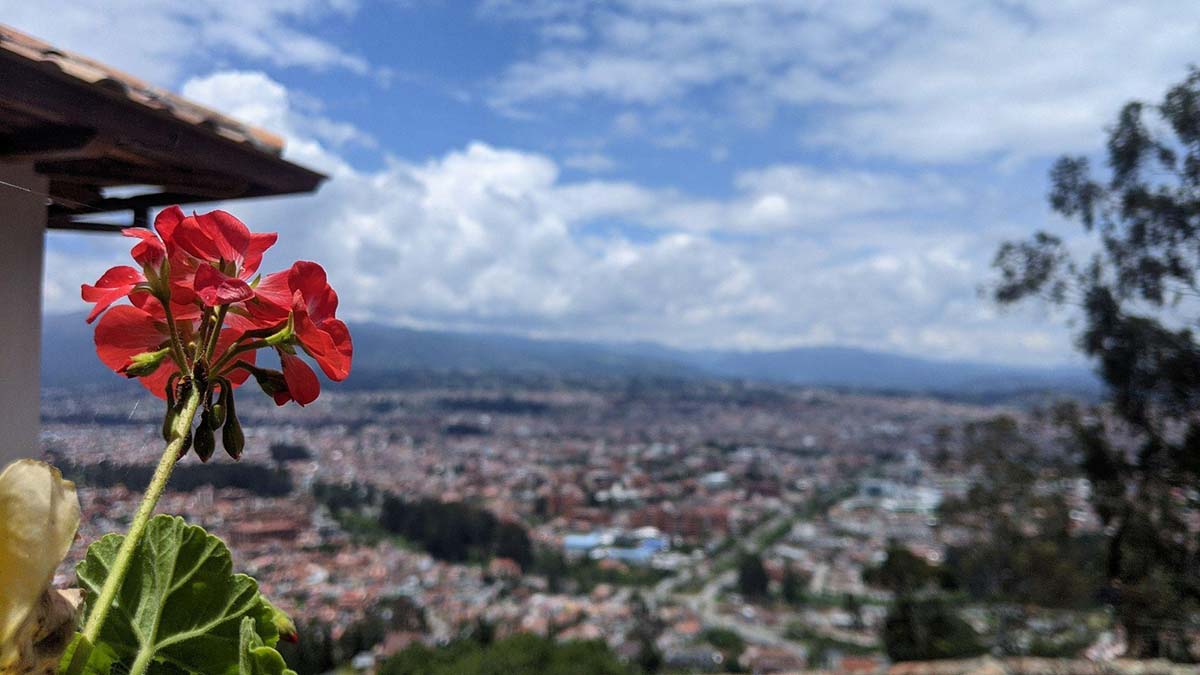 Not convinced yet, Voyagers Travel planners have curated a fine selection of Ecuador tour itineraries that include visits to Cuenca and other fine locations in the Andes, coast and Amazon of mainland Ecuador.
Check out a few for inspiration:
Avenue of the volcanoes tour, 4 days from Quito to Cuenca
Highlights of Southern Ecuador including Cuenca
Ecuador Voyage starting in Quito, visiting Cuenca and ending in Guayaquil
These programs can be customized to meet your preferences. The ideal cultural component in a full Ecuador itinerary, to go full circle all you have to do is add a Galapagos Islands cruise.
CULTURE IN CUENCA
The Pumapungo Museum and Archeological Park
Pumapungo is probably the best museum I've visited in Ecuador (but then again I'm a history and archeology junkie, so if you're not into that kind of stuff… then come anyway, this place is really cool!). The most amazing thing about it is that it's not only a building full of exhibits. One of the most important ruins of the Inca Empire preserved in the country literally lies on its territory. Pumapungo's garden is divided into 3 sectors. The Archeological Park, where you can admire the remains of that indigenous city, the Ethnobotanical Park, where you can see all the plants, often endemic, of the Andean region, and the Rescue Center for the rare Ecuadorian birds who were victims of the illegal traffic. The outside section of the museum is really beautiful and even if you're not really interested in any of the above, it is a nice walk by the water that you can enjoy for free.



Inside the building, you'll find a huge collection of exhibits from the Incan, Cañari, and colonial times. Everything is truly well-preserved and taken care of. The explanations provided by the information boards and by the guides are so simple and entertaining, that in a few hours you can upgrade your knowledge about the country's history from zero to: "Wow, how do you know so much?". Really, really worth it.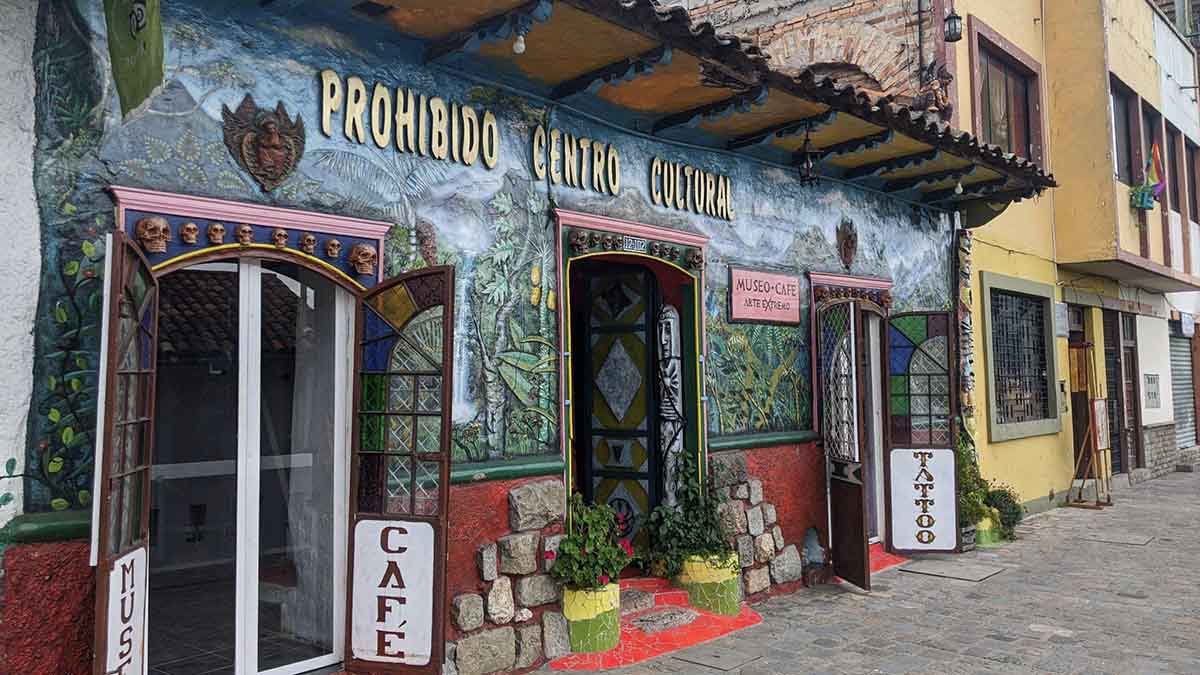 El Prohibido Museum
This is probably the weirdest museum I have ever been to, including the "Untraditional Sex" exhibition in Prague. We came by this place by an accident. It turned out that a guy we met on Couchsurfing (a site uniting travelers around the world) is a son of the owners or rather an owner as well since the whole family is deeply engaged in the creation of this remarkable space. El Prohibido is the museum of all things tabu, so you should go there only if you have strong nerves and a lot of distance to… well. Everything. Bloody abortion art, skulls and body parts, skeletons, torture devices, devilish caves, and Ecuadorian demons straight out of scary stories that moms tell their children when they're naughty - you'll find it all there.
Not only is the place full of monsters - you can become one too. There is a wide array of masks and costumes available for everybody to dress up and take a photo in. This original family doesn't only create all the artwork, they also organize professional photography sessions and have their own tattoo studio attached to the museum. Definitely not your run-of-the-mill museum.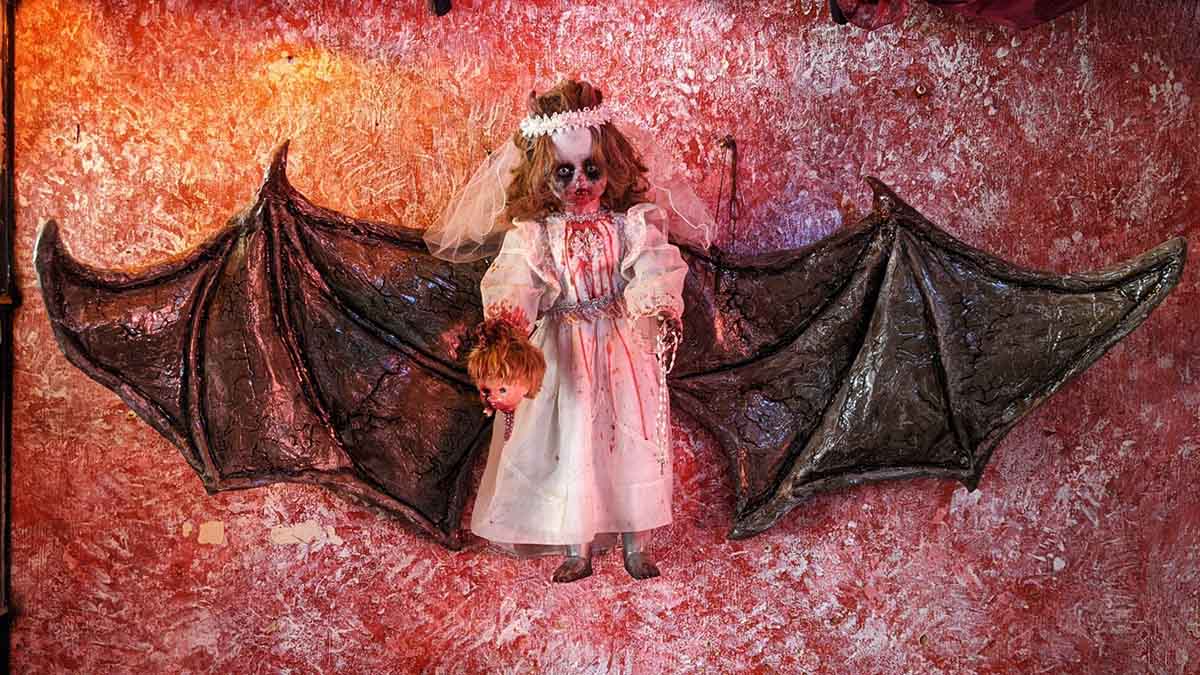 The world of the artesanos
Apart from the museums, theaters, and concerts Cuenca is well-known for its artists (artesanos). Starting with their worldwide famous sombreros de paja toquilla which are hats knit with straws by hand and takes months to finish, there is a world of art to discover in this city. There is furniture, leatherwork, clay, basketry, painting, ceramics, wood, jewelry, iron, and sculptures... I could go on and on. Probably the best place to get an overall view is Cemuart, which stands for the Municipal Center of Art Preservation. It's easy to find, being in the historical city center.


You can spend hours here, browsing, buying, and admiring all the different types of art that are typical for the region. There are also various exclusive artisan houses to visit, one of the most famous probably being the Gallery of Eduardo Vega, a renowned muralist, and ceramist. If you're interested to know more about this side of the city I recommend reading this guide through the artistic world of Cuenca.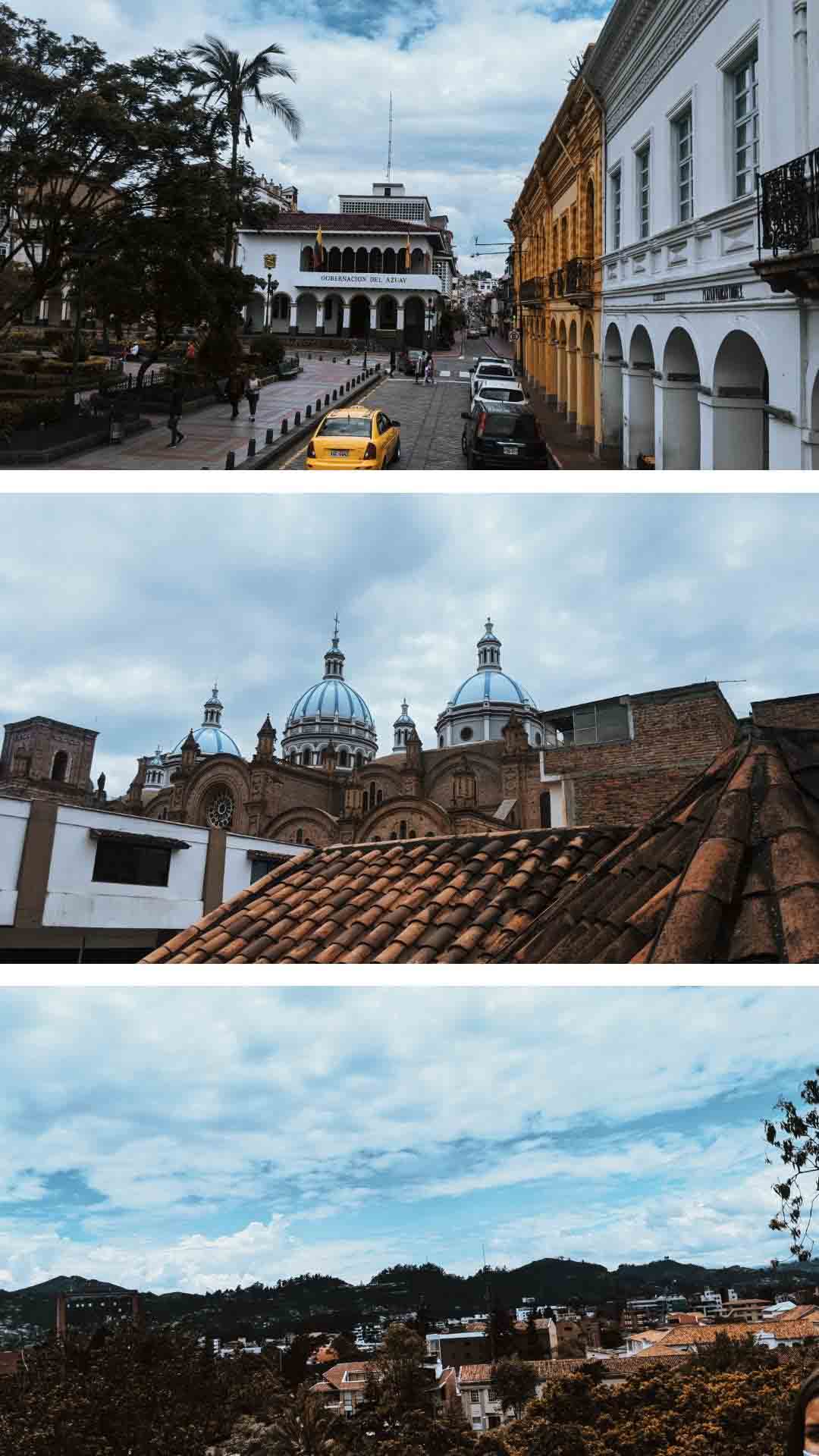 RELAX AROUND CUENCA
Balneario Piedra de Agua
With Baños del Agua Santa being arguably the most famous hot springs spot in the country, not everybody knows that Cuenca has its own volcanic magic too! "The Waterstones Pools" is the place to go if you wanna let your hair down and rest like a queen (or a king). Considered the best hot springs in town, where for an affordable price of 35$ you can access the whole spa circuit. That includes thermal waters, Turkish and Japanese baths, a sauna plus red and blue mud pools. The red one is rich in calcium and iron and will straighten up those tiny wrinkles, while the blue one, filled with quartz, silver, and gold minerals will provide profound hydration to your body. After all the soaking you can treat yourself to a professional massage in one of the subterranean caves, which adds a whole new level of relaxation and mysticism to the whole experience.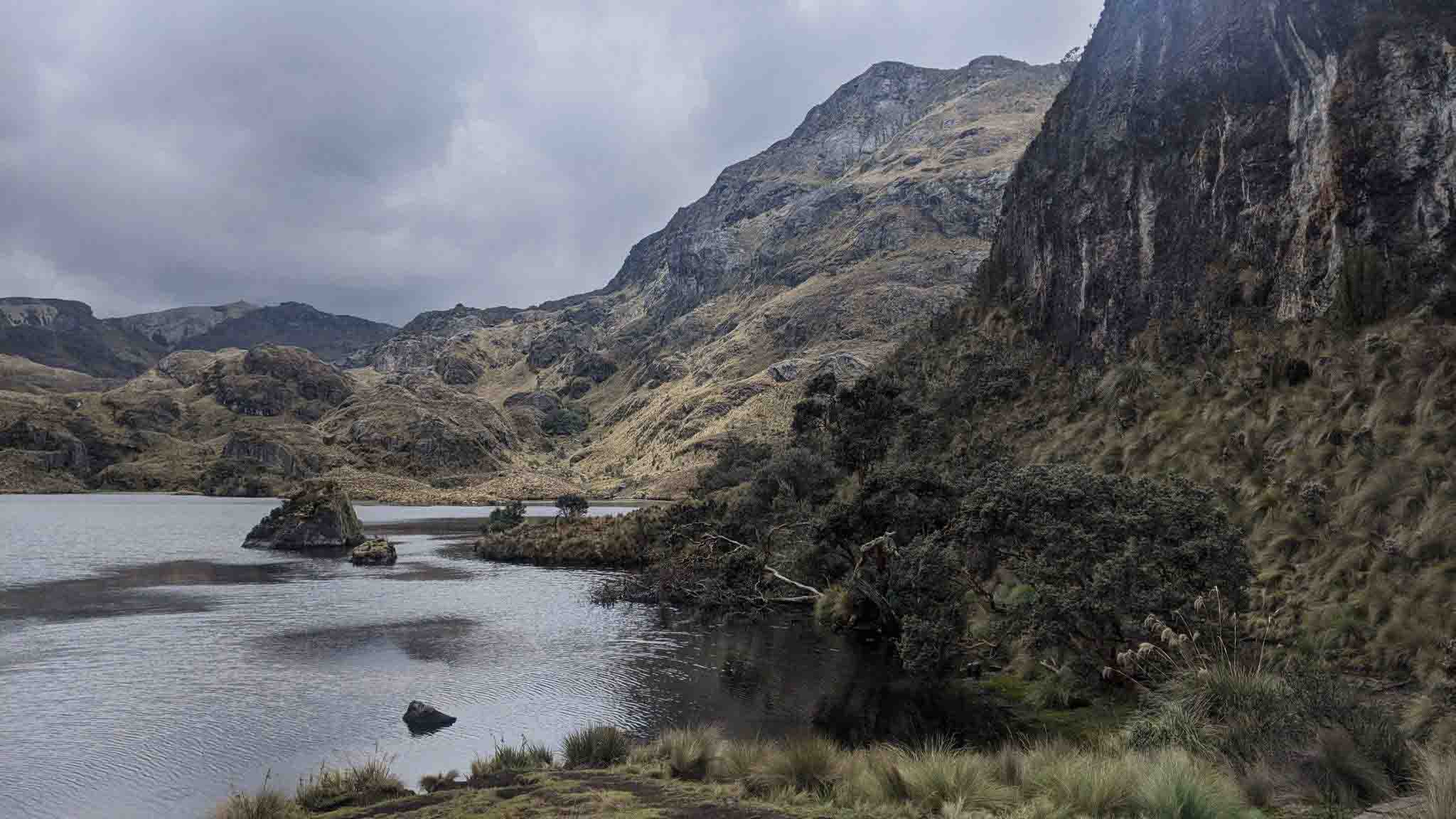 Pumamaqui Thermal Pools
If you prefer something slightly more simple and closer to nature you should definitely check out the Pumamaqui. These natural hot springs at a height of 3100m are hidden away just a ride away from Cuenca, close to the Cajas National Park (which you should totally visit too, while you're already here). Probably the best thing about this place is that it's completely private. You have to call them and reserve it first, but then you can be sure that you will have the spot entirely for yourself and your friends/family/partner. For a price of 20$/person, you will have access not only to the pristine thermal pool (no chlorine or anything else added to the highly mineralized and alkaline water). There's also a sauna, a cold mountain river where you can jump in when you'll be already dying of heat, plus a little restaurant with really good food and drinks. A perfect spot if you want to enjoy a completely private spa day with your loved ones. I am amazed of all the gems found along the Andes mountain range in Ecuador.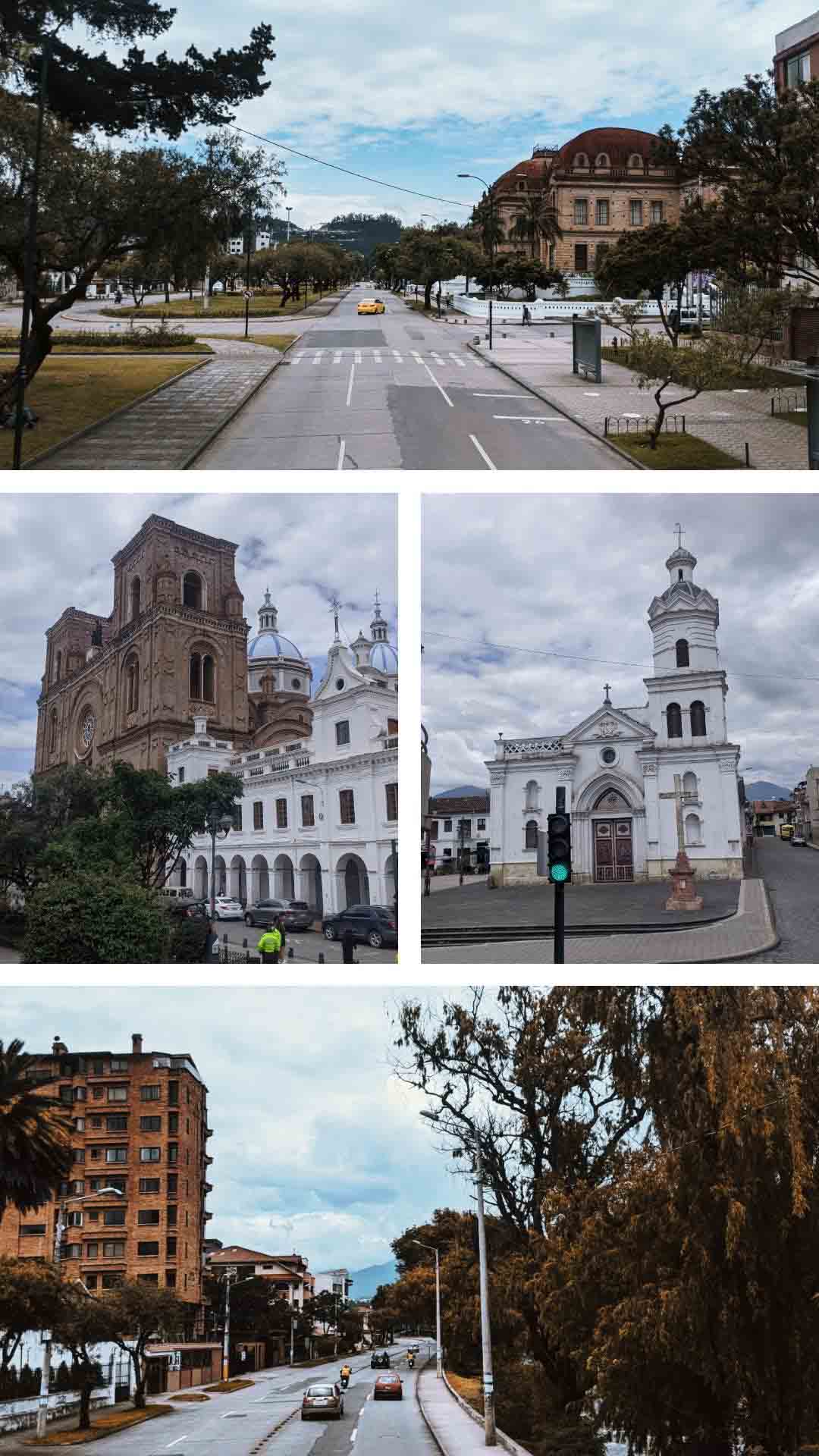 ACCOMMODATION
If you really want to enjoy Cuenca to the last, you should choose your accommodation wisely. At the end of the day, this is where you're going to kick back and relax, remembering all the amazing things you've seen so far. For a truly unique experience, you can go to the Posada San Jose. That hotel was built in a renovated monastery from the XVII century so it has a special historic feeling to it. It's straight in the historic city center of Cuenca, so you will never have to walk far to see most of the attractions.
You can splurge even more and enjoy a hotel and a spa at the same time!La Casa del Canonigo Hotel offers elegant and rustic rooms with private hydromassage tubs plus a variety of relaxing treatments. They also have a breakfast buffet included in the price of the stay which for me is always a huge plus.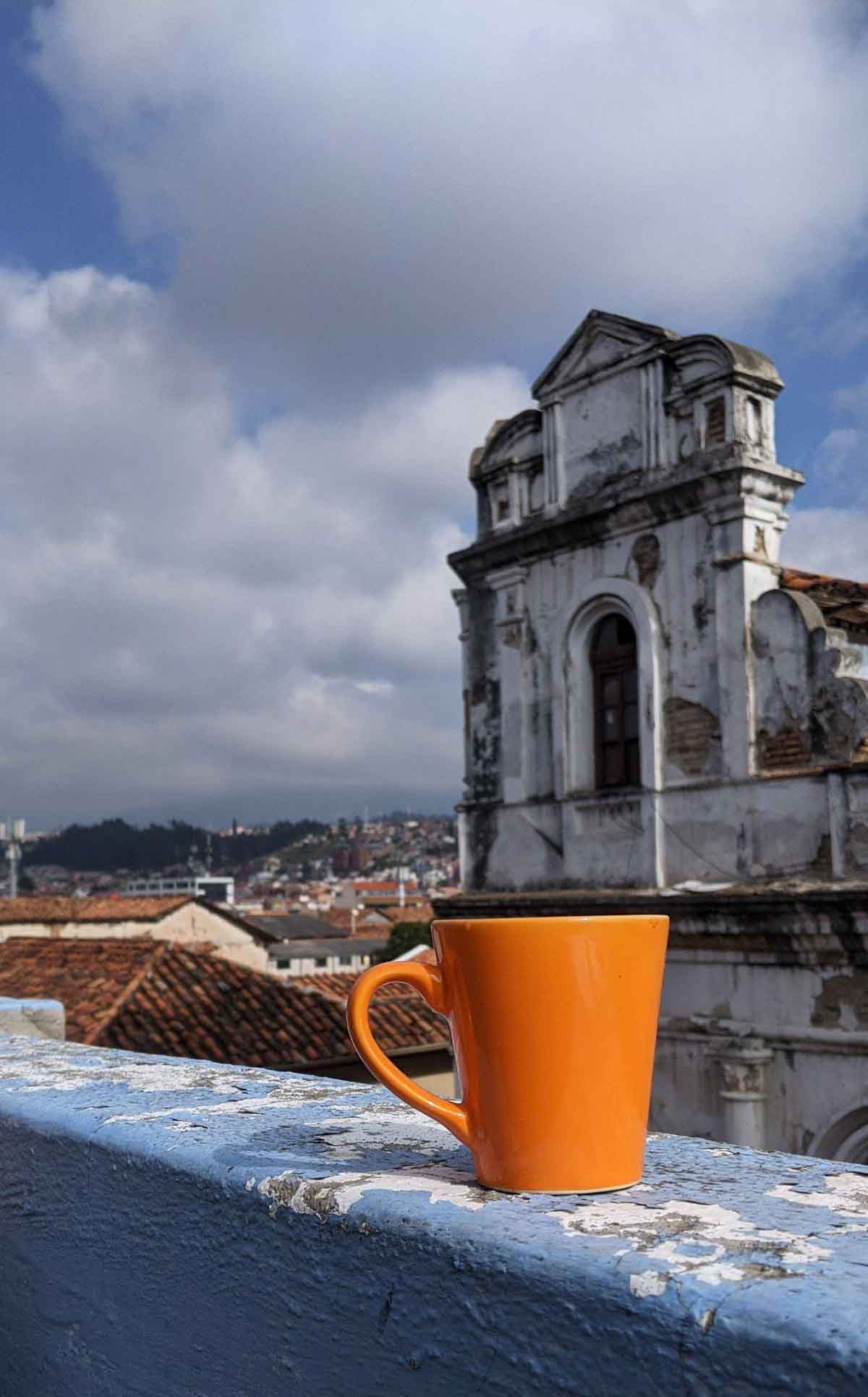 FOOD IN CUENCA
Speaking of the devil, you can't leave Cuenca before you tried cuy - the famous Andean guinea pig. I know some people might oppose the idea, but I am an advocate of total immersion while traveling. In my "normal" life I generally avoid meat altogether, but I believe it's essential to always try local food to understand the culture on a deeper level. And so I'm a vegetarian in Poland, but in the Amazon, I'll try a crocodile. And in the Andes, you have gotta try cuy, especially, that it's delicious (if you know where to go).
The two best restaurants in town for trying this controversial Andean delicacy are Salon Tres Estrellas and Guajibamba Restaurant. You can also try some other typical dishes like mote pillo, which is a traditional peasant food consisting of a type of corn called "mote", scrambled eggs, and fried ham. Definitely less fancy but soooo goood…