We want travelers to know how to
be safe in Ecuador
when they visit us. As a traveler, it is very important to be informed about safety in each country they visit. In the next blog, you will read some recommendations to stay secure and enjoy a carefree
Ecuador vacation
.
Table of content
Is Ecuador Safe?
In short words YES, if you are cautious and follow common traveler safety tips, which we will remind you of throughout this Ecuador travel safety guide.
Knowing about security, in particular, is one of the first things that a travelers should do before choosing or taking the decision to visit a place in his own country or travel internationally. Ecuador, because of its geographical location and the narrative around South America, could strike the impression of being less safe than other places, but nothing could be further from the truth.
As in many other countries where you travel, you have to be informed about how to maintain your safety. The principal recommendations are to do what you are used to doing to avoid being a victim of crime in your own country, but there are some places where you have to be more cautious. In the next few paragraphs, we, as Voyagers Travel, want to let you know some trip advice to be safer when you visit Ecuador.
Ecuador, particularly, is one of the safest countries in South America and is known as one of the most popular destinations in the region for its breathtaking landscapes, incredible tourist destinations, and kind people. So, it is not fair for such a magnificent place to be judged before you meet it. Ecuador is safer, even compared with some places in the United States
Being warned and informed about how to keep you safe is one of the first things to do when you are visiting another country, petty crimes like pickpocketing or bag theft are everyday things in any large city around the globe. We are not going to lie to you; you can be a victim of these petty crimes in Ecuador too, but with some security tips and being more cautious, you can easily avoid this type of bad experience, and the best part of it is that these security tips can be practiced when you visit new places as a tourist or even in your own city.

Safety Concerns
When visiting Ecuador there are several safety issues you should be aware of. Below we mention the main areas of concern you should take into account before you travel.
Natural Disasters
Natural disasters are something that no one can control; it is best to be informed about natural risks that can happen in any place we visit or even in our own country.
Ecuador is known for its breathtaking landscapes, vast mountain ranges, and pristine beaches. In every region of Ecuador, we can discover amazing places like uncrowded towns, volcanoes, forests, spotless beaches, and ecological reserves full of life. Many activities that we recommend as Voyagers Travel Specialists include visits to natural areas.
Natural disasters can happen in Ecuador due to the country's topography and climatic conditions. Earthquakes, floods, forest fires, volcano eruptions, and droughts often strike the country.
The country is also vulnerable to the impacts of climate change, including flooding and landslides. Ecuador can be affected by the El Niño phenomenon; this type of phenomenon may cause some schedule delays or itinerary changes.
It is important to stay informed about any events that can affect the areas you are visiting.
If you have booked the trip with Voyagers Travel, your guides and our 24/7 concierge team will keep you posted about any necessary changes in your vacation to safeguard you and your travel companions.

Altitude Sickness
Ecuador has some cities very high above sea level; Quito, the capital city of Ecuador, has an elevation of 2.850 meters (9.350 feet). If you enjoy the magnificent Andes, altitude sickness is a possibility.
In Quito some visitors experience mild or moderate altitude sickness, known locally as "Soroche". Altitude sickness can result in headache, nausea, dizziness, fatigue, increased heart rate and difficulty sleeping. If you suffer from a cardiovascular disease or any other autoimmune condition, then you may be at a greater risk of suffering from altitude sickness.
International health advisors recommend that you do not attempt to take part in active sports above 2,500 meters (8,200 feet) without acclimatization. The city of Quito is at an elevation of 2800 meters, and it is surrounded by mountains that reach much higher heights. Traveling up to these altitudes without acclimatization can cause a change in your blood pressure that will lead to altitude sickness.
Taking some simple precautions can help reduce the effects of altitude sickness in Ecuador. Ibuprofen or aspirin can relieve headaches, and anti-sickness tablets can be prescribed by your doctor before you travel.
Drinking lots of water can also help. You should avoid caffeine and alcohol, as these can worsen the effects of altitude sickness. Using a hat and sunblock will be helpful as well. The equatorial sun is strong at these altitudes, and the thinner atmosphere makes it easier to burn your skin.
Travelers Diseases
Traveling to Ecuador is an exciting experience. However, like any other travel destination, it is important to be aware of potential travel diseases and take the necessary precautions to stay healthy during your trip. Here, we advise you about the most common travel diseases you may be concerned about.
Malaria is present particularly in the Amazon rainforest areas. It is transmitted through mosquito bites. If you are planning to visit these regions, take antimalarial medications prescribed by your healthcare provider, as well as mosquito repellents and bed nets.
Dengue fever is also transmitted by mosquitoes, so you may be concerned about it when you visit some areas in Ecuador, like rural and semi-urban areas in the coastal region. Preventive measures, such as using insect repellents, wearing protective clothing, and staying in accommodations with screened windows, will reduce the risk of contracting dengue fever.
Typhoid fever is a bacterial infection that can be contracted through contaminated food and water. Vaccination is recommended for travelers visiting rural areas or who plan to consume street food.
Drinking bottled water is always a good idea. Even if the tap water looks clean, it could contain germs or bacteria that can cause stomach problems and other illnesses. It's also a good idea to make an appointment with your health care provider before you leave home and ask them for destination-specific advice and vaccinations.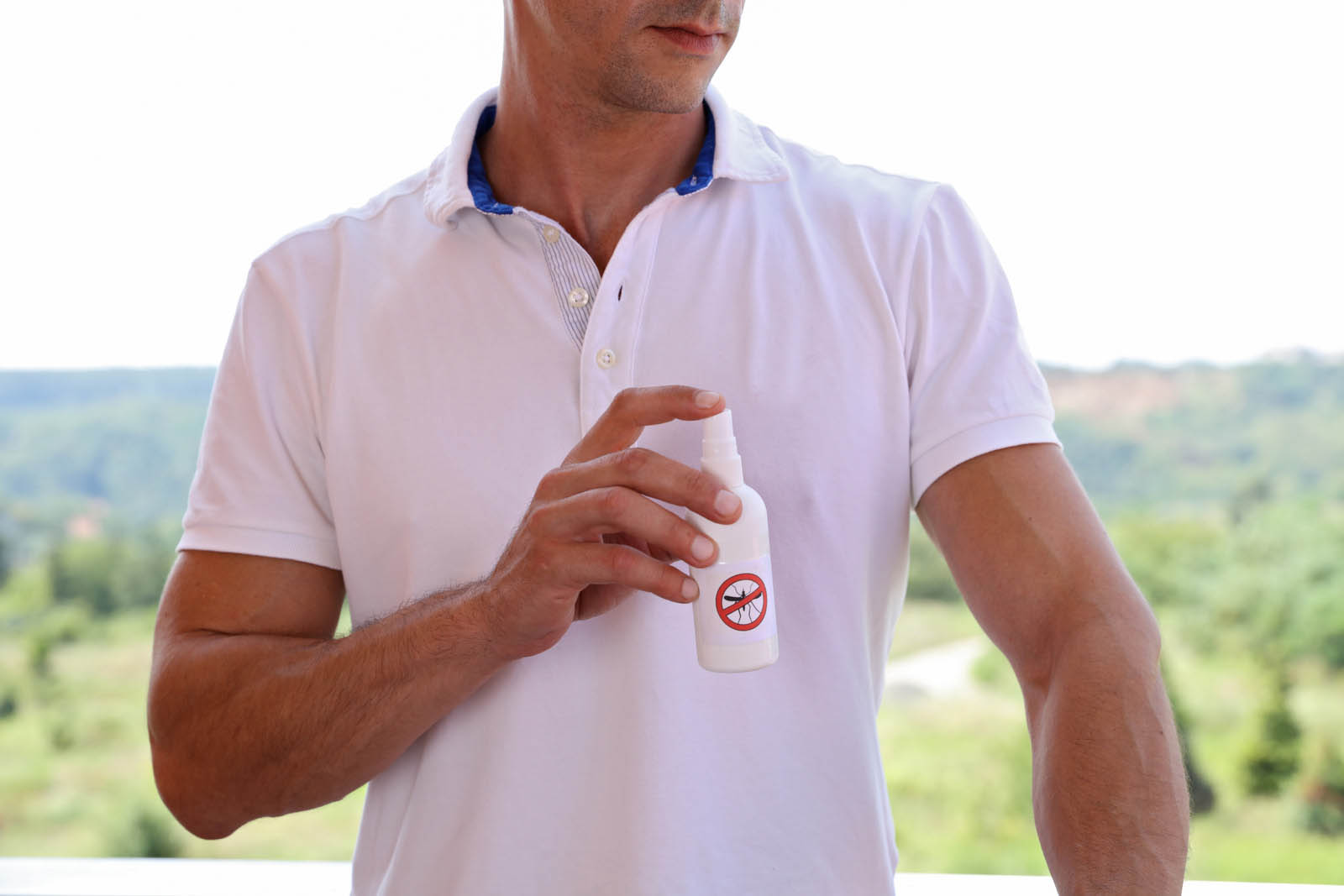 Crime in Ecuador
Criminals may target tourists and travelers who are unfamiliar with local laws, culture, and customs, so take extra precautions when traveling. This includes not wearing expensive or flashy jewelry in crowded places. Avoid leaving valuables in your car, especially in the boot. Ask your hotel about safe neighborhoods and areas, and consider avoiding traveling alone at night.
You may have heard some unfortunate news about Ecuador's security issues, but according to statistics, the Ecuadorian territory is safe to visit as a tourist and to live as a citizen. In terms of security, the most common risks are petty crimes like pickpocketing or bag theft. These unfortunate events happen in a tiny minority.
These petty are the same crimes that also occur in bad neighborhoods in Paris, London, Hong Kong, New York, Rio de Janeiro and other important cities around the globe. As mentioned, Ecuador is safe to visit and an amazing place to meet nice people, so being cautious is the first step to avoid crime.
In Ecuador the most important thing is to be informed so you can travel safely.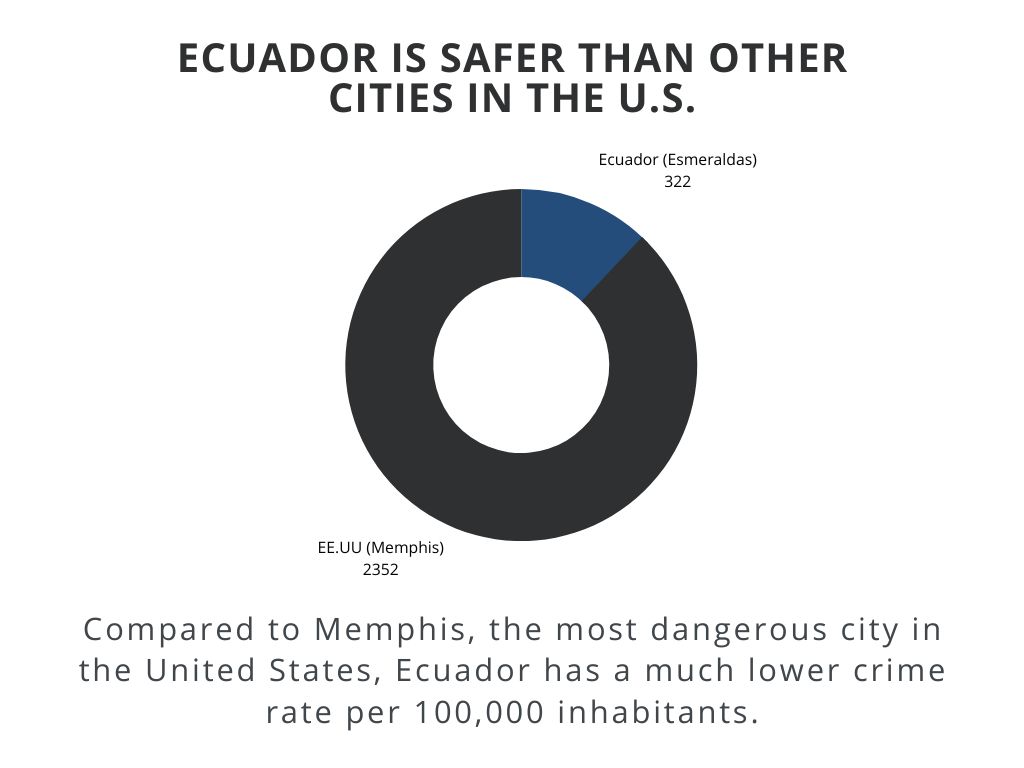 Most Common Tourist Scams
When you're traveling in a foreign country, it's easy to fall prey to tourist scams. Criminals tend to target and exploit unaware travelers. Fortunately, taking a few precautions and staying alert can help you avoid falling victim to these common scams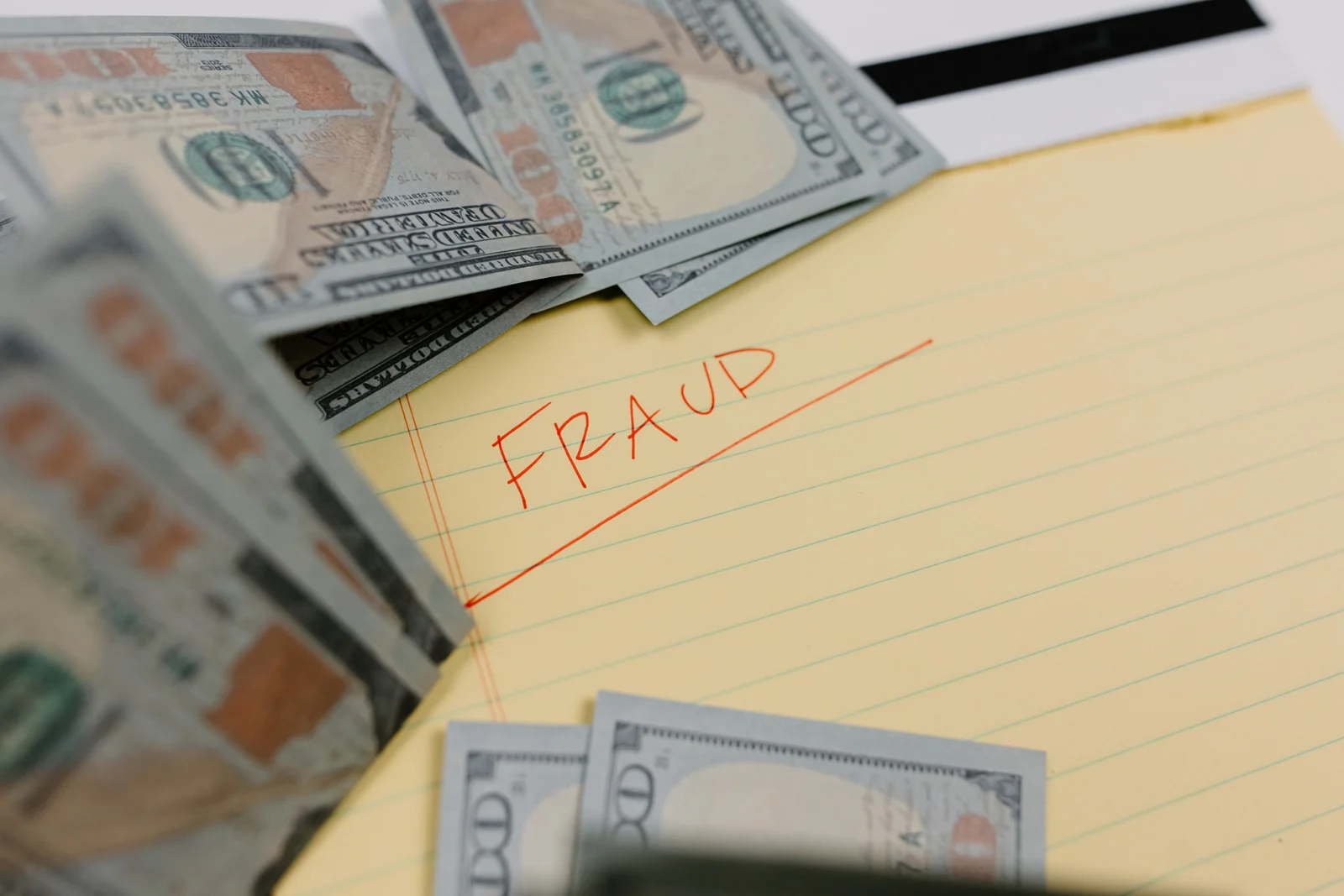 Mustard/Clothes stain Distraction Scams
You can be scammed while walking outside or inside big-box stores. The scammer may walk past you or between you and your traveling companion and pretend to accidentally bump into you.
They either spray, spread, or smear mustard or salsa onto the back of your shirt. Then they apologize profusely. They will either get your attention by pointing out that something is on your back shirt. They then offer to clean the stain off of you. You're distracted by the stain, and you accept help from others to clean it up. They use this as a way to steal from you.
If someone approaches you and says that you've spilled something on your shorts or shirt backside, grab your bag quickly and walk away. Do not allow anyone to touch you or accept any help. This will prevent your wallet and money from being lifted. It is important not to carry large sums of money on your person. Carry only what you require at one time.
Taxi Scams
Drivers can overcharge unsuspecting travelers, often claiming that their meters are broken. The best way to avoid these types of scams is to find out about them beforehand. It's worth asking your hotel about the local taxi services and even using a travel forum to see what kind of tricks are commonplace in your chosen destination.
When a driver claims their meter isn't working, you should immediately ask them to pull over and get out. It's also a good idea to monitor the meter during the ride and, if it is going up faster than usual, try to catch them in the act so you can prove that their claims are false. You should also always try to get a verbal agreement about the price of the ride before getting in.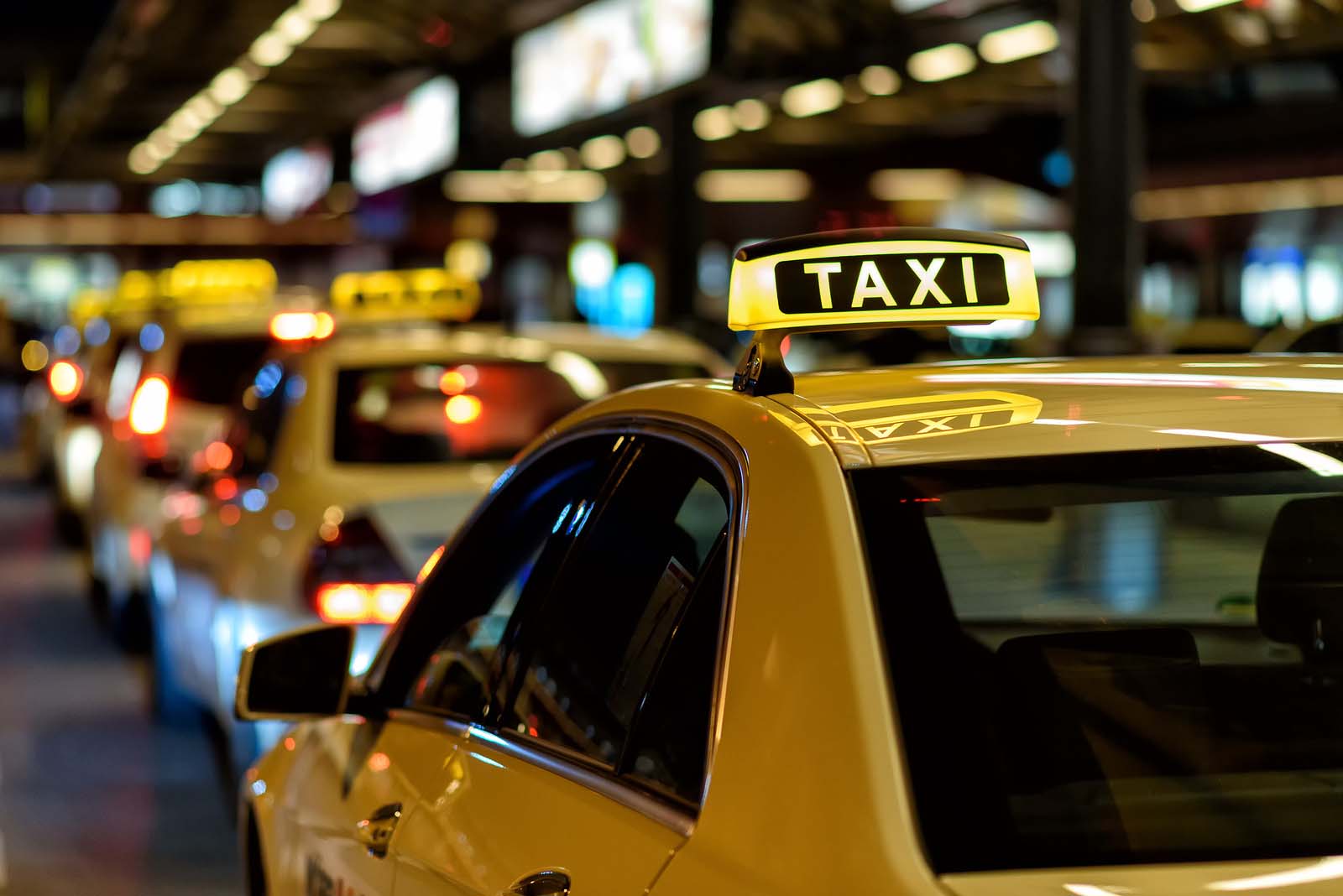 Bag Slashing
Large crowds can make it difficult to navigate and even dangerous to walk on a sidewalk. Thieves may take advantage of crowds to slash your bag and take some of your belongings and you didn't notice until you see your slashed bag; it's best to stay away from these crowded hot-spots if you can and stick to main streets and well-travelled routes.
Restaurant Bag Snatch
This can be a common way that scammers are going to take your belongings; they search for customers in restaurants with their bags placed on the seat next to them or even in the back of their seat, and carefully, the scammer will sneak your bag out of you.
To avoid this, you can put your bag in front of you so you can watch them or even avoid them taking it. It also depends on how many people are in the restaurant; if there are a few people, it's more difficult for scammers to try to snatch your bag.
ATM and Credit Card Cloning
Credit card cloning fraud is one of the most common types of credit card theft and can happen in any city. This type of fraud involves criminals making a fake version of a valid payment card by stealing the information stored on it.
Scammers collect payment card data, including numbers, PINs, and CVVs, from magnetic stripes. Fake keypads can also be installed to capture PINs, enabling criminals to steal this information.
Our recommendation is to verify that no part of the ATM can be removed, especially the placer where you insert your card or the keypad where you enter your password.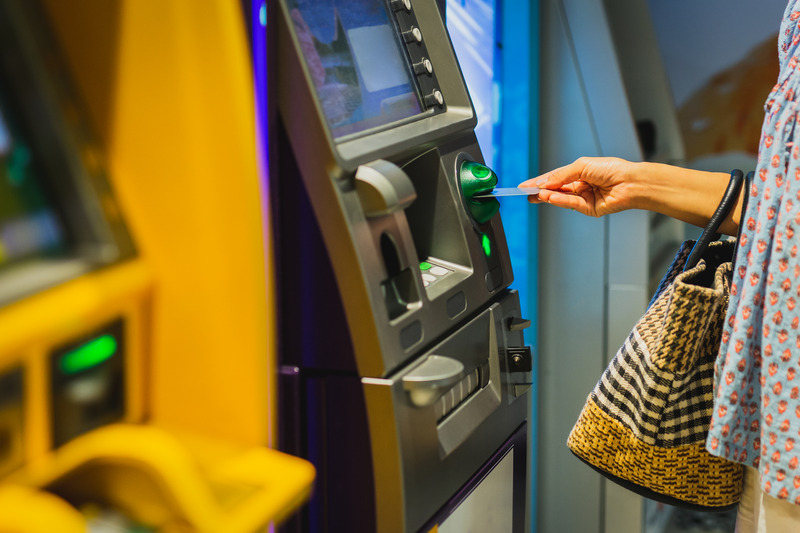 Safety tips for travelers
Ecuador Visas and Passports
The visa regime in Ecuador allows most nationals to stay for up to six months. Your passport will be stamped with the desired duration, either 60 or 90 days. If you wish to extend your visit, you need to notify the relevant authorities immediately. Citizens of most countries are permitted to extend their stay up to 180 calendar days.
When stationed in a city or a location for a few days, you should leave your passport at the hotel safety box and only carry a copy when you are out walking around the city or even in the wilderness, you never know when your bag can fall in the lake.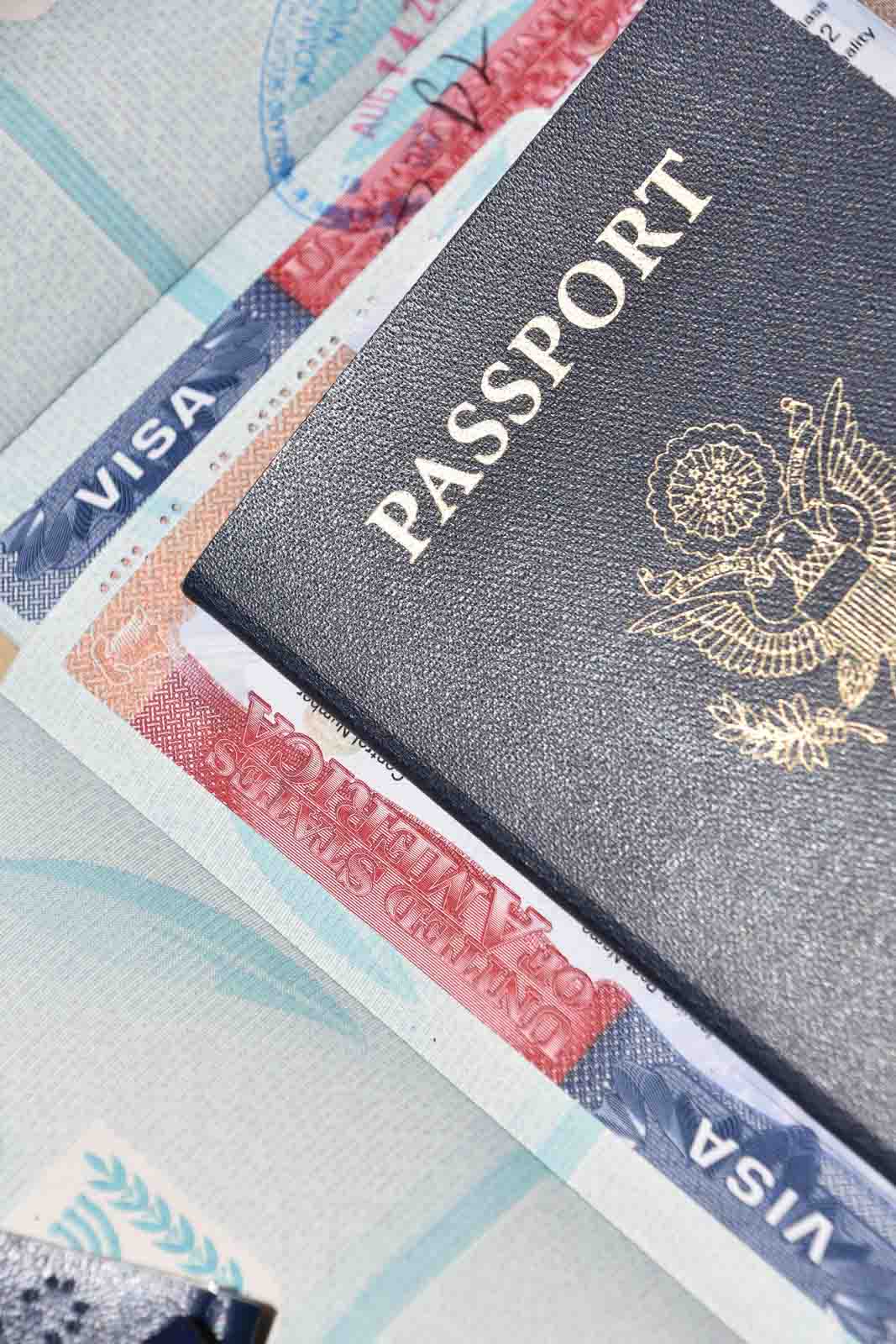 ID / Proof of Citizenship
The Ecuadorian authorities may ask you to provide proof of citizenship at times while you are in Ecuador. If you leave your passport at your hotel, carrying a copy of it is a valid option. You may have to carry another form of identification, like a driver's license or an ID. When using credit cards or traveler's checks to make large purchases, you may be required to present your ID or identification proof.
Places we advise you to skip
Ecuador is a safe country, but there are some areas where criminal activities are more likely to take place. We advise skipping certain areas of Guayaquil, Carchi, Orellana, and Sucumbios, located near the Columbian Border, to the north of Ecuador. San Lorenzo, in Esmeraldas, is also not safe. If you visit this area, avoid traveling alone.
Electricity
Electric appliances in Ecuador operate with alternating currents similar to those used in the US. You will need adapters to use your camera, laptop and, hairdryer if you're from Europe.
Travel Insurance
Travel Insurance can cover unexpected events that could occur during your trip, such as an airline baggage delay or the loss of a personal item at a hotel. You should assess your household insurance policies and credit card coverage to see if purchasing additional trip protection is right for you. Some plans even provide medical expense reimbursement if you're injured or become sick while on vacation.
You can also find specialized coverage for adventure sports, winter trips, and potentially dangerous activities such as scuba diving or skydiving. You may be able to add rental car damage insurance to your policy, which can pay for repairs or the replacement of a rental vehicle if it's damaged or stolen during your trip.
Voyagers also provide a 24/7 concierge service for all guests.

Lock Your Backpack
When traveling, if you have a backpack or purse with zippers, you should invest in some micro-locks to secure your zippers while on the go. So, nobody can unzip your zippers without you noticing it. This is a very small but effective deterrent that will keep all your items safe.
Feel free to use your smartphone or camera to take pictures; once you are done, make sure you zip up and secure your bag. Don't walk around with your smartphone in hand.
Don't Carry All Your Money At Once
Never carry your entire cash or card collection with you. Carry only what you need to get through the day, such as a small amount of money and a single card. Leave the rest at the hotel. If you are ever pickpocketed you will still be able to access your money. Use a money belt (they were created for a reason, not just for a trip to Ecuador)
If you have some valuables, you might leave them at the hotel too, because going as a tourist on a trip around a city that you don´t know well isn't the best place to go with all of your valuables.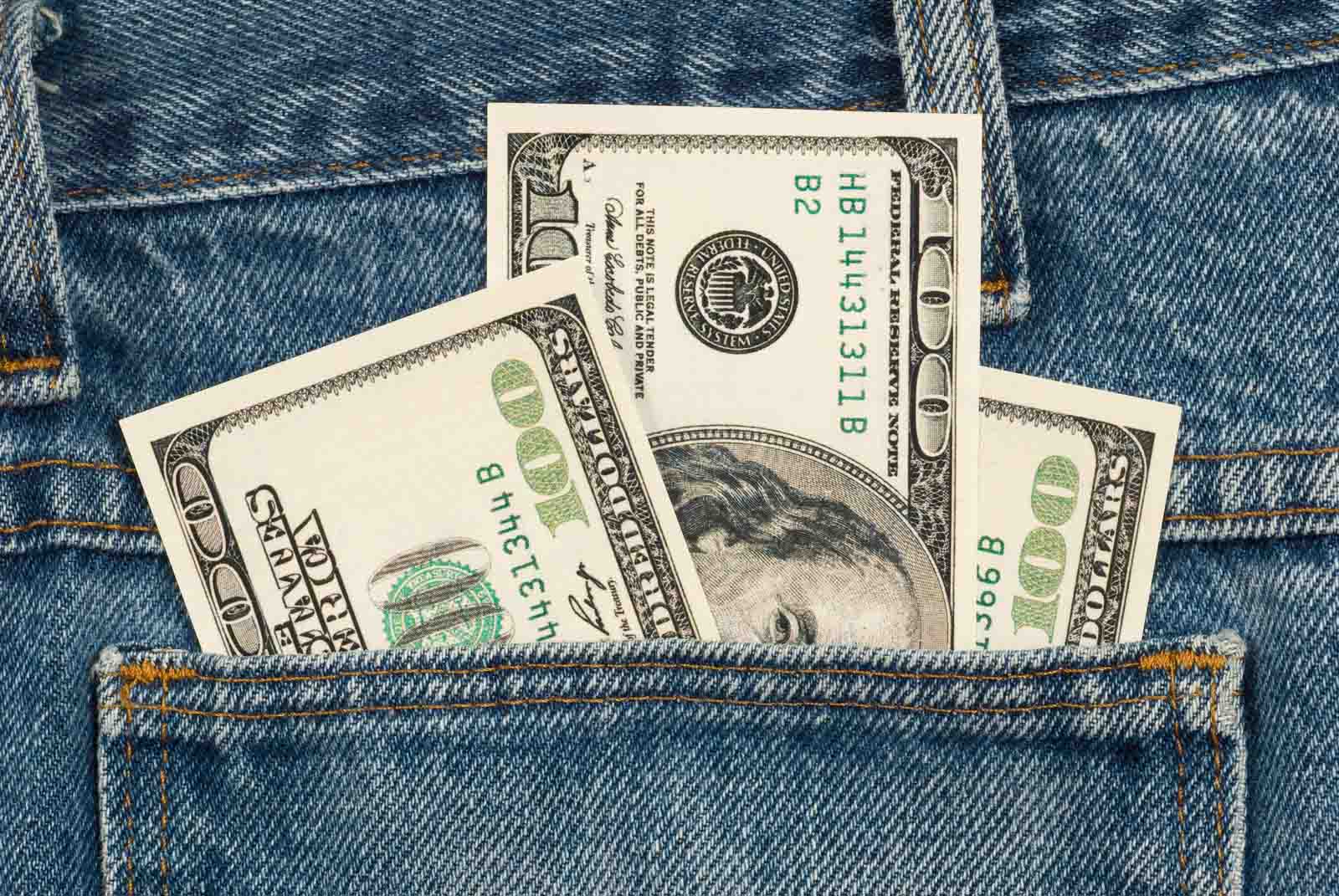 Ask the hotel staff about safety in the area
Another smart way to travel is to ask the hotel staff about safety in the area. Most of the time, they are people who live around the area and as knowers, they can provide you with some advisors or tips to keep you safe. It is important to you to answer about places to avoid, which hours are more likely to walk, and where you can go without being concerned about crime.
They can also recommend tours or activities that we are sure you will enjoy.
Follow the travel safety guidelines and you will be an intelligent traveler.
Frequent questions
Is Quito Safe?
Quito is the capital city of Ecuador and a safe city to visit and travel through. As with any other place where you travel, you have to be informed about where to go while you travel. Here are some recommendations to avoid crime issues. You can visit tourist places such as El Panecillo, Ciudad Mitad Del Mundo, and the Old Town of Quito (Centro Histórico). The Old Town of Quito is a bit empty after dark, so it's best to take a cab at that time.
Taking a taxi at night instead of walking anywhere is a wise choice. The places to avoid are in the south of the city; some neighborhoods like La Magdalena, La Villaflora, and San Roque are some places to avoid during your visit to Quito if you travel alone.
Is Guayaquil Safe?
Guayaquil is a safe city, but you have to be more cautious in some places. Here are a few additional recommendations if you decide to visit the city.
When visiting Guayaquil, you should stay in the downtown area between Malecon 2000 and Malecon del Salado. Las Peñas, the historic district just north of downtown is also a safe area. However, be aware that pickpockets know that tourists are likely to visit this neighborhood.
No matter where in Guayaquil you are going, you can walk around these streets during the day, but it is best to take a taxi home at night. Places to avoid are Tarqui, Duran, which are considered high-crime area and not places that travelers would want to go to.
Is Loja Safe?
Loja is one of Ecuador's safest cities. The residents of Loja can walk through the streets at night without being afraid, and you, as a tourist, feel free to do the same. The crime rate is low, and the city is also a tourist destination, so you will always find someone ready to help you with information or any other requirement. Police want visitors to feel secure and return, so their presence is high in the city as it is in many other cities like Quito, Cuenca or Guayaquil.
Ecuadoreans have a reputation for politeness and courtesy. Loja is full of these qualities.
Is Montañita safe?
Montañita, is a tourist destination in Ecuador. For that, Montañita is a safe place to visit without concern for security, and is full of friendly people. The police are also very present. As with any other destination, you should take precautions for your own safety. Avoid walking at night alone and secure your valuables.
Is Cuenca Safe?
Cuenca has a high level of safety. There are no significant concerns about personal safety. You can take the same simple measures you'd use in another city. Cuenca is considered to be the most peaceful and safest city in Ecuador. The people are also very kind and friendly.
Are the Galapagos Islands safe?
Galapagos is one of the safest provinces in Ecuador, as a tourist destination their principal goal is for you to enjoy the islands and keep you safe. The activities are highly regulated by local authorities and your guides will provide you all the information you need to be safe.
Make sure you follow the instructions of your naturalist guide when taking part in marine activities like snorkeling to avoid risk of drowning, sea currents in the Galapagos Islands tend to be on the strong side. Also stay on the trails and avoid disturbing wildlife.
The Galapagos Islands have a low crime rate, making them one of the safest places to travel. There is a large police force and navy on the Galapagos Islands, and there are strict laws to keep visitors and residents safe.


What is the safest city in Ecuador?
Cuenca together with all towns in Galapagos are amongst the safest places in Ecuador. The low crime rates and the kind and friendly people will make you feel comfortable while you discover all the beauty of these locations. Our advice is that even while you are feeling comfortable, you should be cautious and apply our travel recommendations to avoid any misfortune.
Is the US, Europe or Asia safer than Ecuador?
The perception that the US, Europe, or Asia are safer than Ecuador is a perception; statistically, some places in Ecuador have lower crime rates than some of the biggest cities in the US, Europe, and Asia. That doesn't mean you didn't have to be aware of crime. The principal safety recommendations are the same for the US, Europe, Asia, and Ecuador; being informed and practicing safe tourism are the keys to keeping you safe.
Should a solo female traveler visit Ecuador?
The short answer is yes. A solo female traveler can make a solo trip to Ecuador. As we mentioned, Ecuador is a safe place for everyone; however, as with any growing country, there are some places that travelers should steer clear of, especially at night. For instance, staying away from crowded markets and overcrowded buses will help you avoid any situations that could threaten their safety. Following the recommendations of this blog, can also be a way to prevent becoming a victim of crime.
Conclusion
Ecuador is a safe travel destination, but as with any other country, it's important to stay informed about security issues and follow safety tips to ensure your well-being during your visit. It is advisable to take certain precautions and consider obtaining travel insurance for added peace of mind.
At Voyagers, we prioritize the well-being and security of our guests above all else. We understand that a truly enjoyable and memorable travel experience can only be achieved when our guests feel safe and protected. That is why we have implemented rigorous standards from expertly trained guides to reliable transportation and secure accommodations.
So sit back, relax, and let us take care of all the details, while you enjoy the incredible experiences and create cherished memories.



VOYAGERS TRAVEL OFFERS A 24/7 CONCIERGE SERVICE FOR ALL GUESTS
As Travel Experts, we take pride in going above and beyond to provide exceptional service to all of our guests. That's why we offer a 24/7 concierge service, ensuring that our guests' needs are met around the clock. Our dedicated team of Voyagers specialists is always ready to address any requirements or mishaps that may arise, providing our guests with the peace of mind that they are in capable hands. Whether it's arranging last-minute reservations, providing local recommendations, or handling unforeseen challenges, our concierge service is there to ensure a seamless and memorable travel experience for every guest. At Voyagers, we believe that attention to detail and personalized assistance are keys to creating unforgettable journeys.